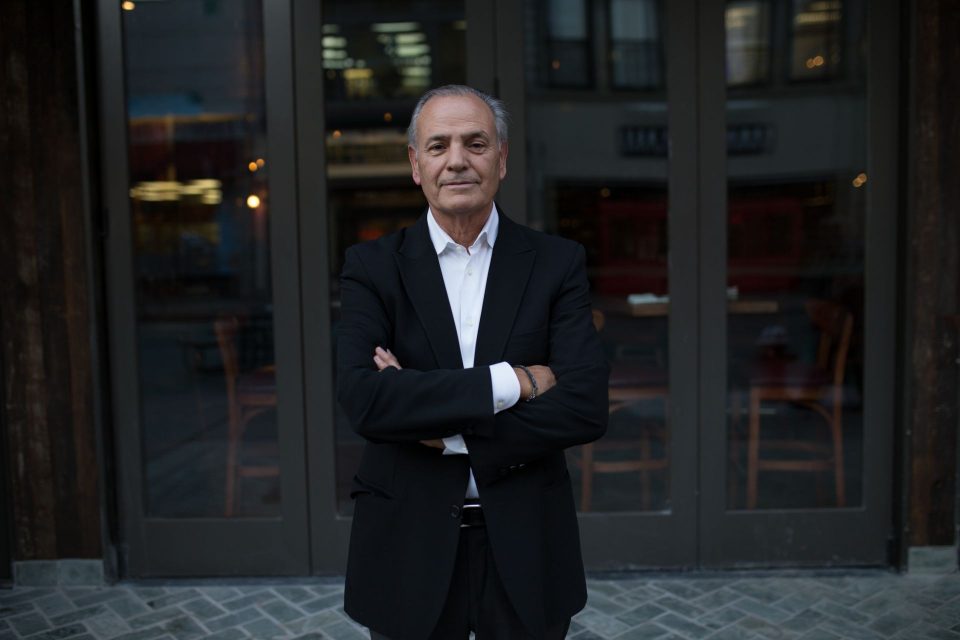 It seems like Jersey City has been waiting for Atlas to open for the longest time, and the day finally came a few weeks ago! Atlas invited my family and me to their soft opening, and while we enjoyed the most delicious drinks and food, we were greeted by one of the owners – Michel. As soon as he approached us, I felt like I knew him all my life. There was something about him that I just couldn't put my finger on… until my mini-me said: "That's Saba!" Saba in Hebrew means Grandpa.
Michel, a Moroccan Jew, is my father's twin in every way you can imagine. I was completely floored. At that moment, I fell in love with Atlas, not just because of Michel but because of the whole ambiance, the food, the decor, the amazing service, and the feeling that I found my home.
A few days later, I came back to Atlas to hear Michel's story and to learn more about Atlas.
What's your name?
Michel Toledano.
What do you do?
I am a partner for Atlas Public House in Jersey City.
Tell me the story of how you got into the restaurant business.
My first job was selling life insurance door-to-door. That was my first job ever. Then, after two or three years, a friend of mine gave me a call and said, "Michel, I need your help." He was living in Belgium and was running a restaurant. He told me to go, so I went there and, after a week, I wound up with a restaurant in my hands. I didn't know anything about the business. I took it as I take everything in my life – not very lightly, but not too seriously. Whatever comes, comes. It was a fun venture. I had such a great time, and I developed this niche. I just went into it naturally and developed a friendship with La Cage Aux Folles. One of the owners told me, "Listen, if you're open until 3 AM, you'll never have a problem." So I opened my restaurant at 5 PM and closed at 4 AM. I ran it for two and a half years. I was twenty-five at the time.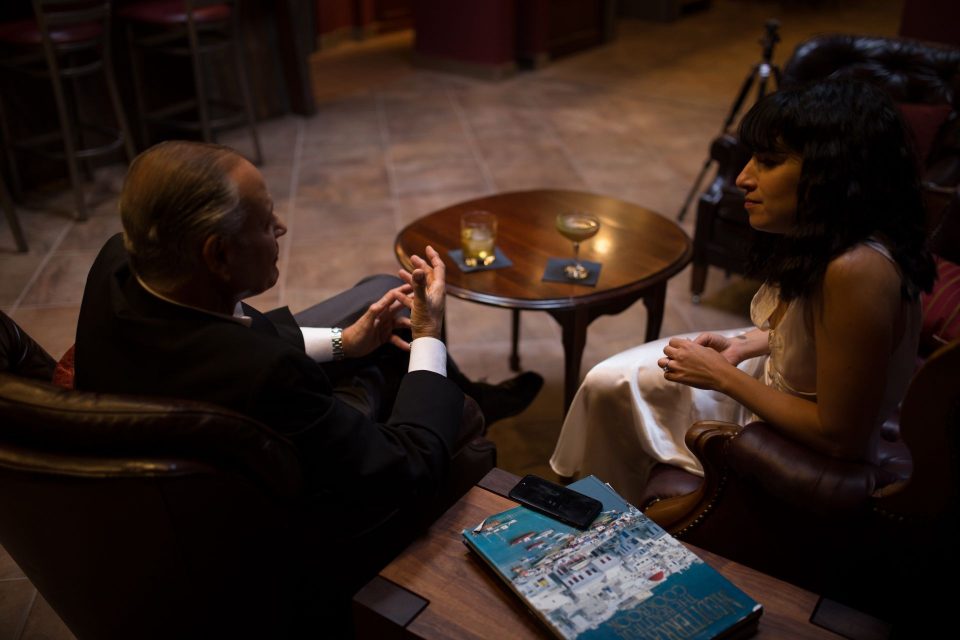 My sister was getting married, and my mother called me to tell me my sister was sick. I wound up going to Israel. I got stuck there and, all of a sudden, I decided to stay. I never went back to the restaurant.
How long did you stay in Israel?
I stayed for nine months. I went to school, learned Hebrew, and that's where I met my wife.
Is your wife Israeli?
No, she was like me! She's from New Jersey, and that's how I ended up here. I decided to get married and came back, and the rest is history. It's been over forty years now that I've been in New Jersey. I went into the family business and, after eight years, had my own business. But I always had this love in the back of my mind for the restaurant. I had the opportunity to take over another restaurant, and I took it to a very high level but lost the passion for it because there was no response. People didn't appreciate what I did, so I went back to my business.
My partner and dear friend of mine, Jeffrey – we always wanted to do something together. We were always trying to find a place. We tried one in Southampton, but it didn't work out.
So the other day, I came for dinner, and you said I made you think.
Yeah, you made me revise why I ended up doing this. That love was always dormant. I spent my life on the street, dealing with people. I'm a people person, like a merchant. That's all I know. Even my kids saw how my demeanor changed when I went into this business, like some kind of revival. The love for the business was more of a love of interacting with people than anything else. My whole life is based on receiving people.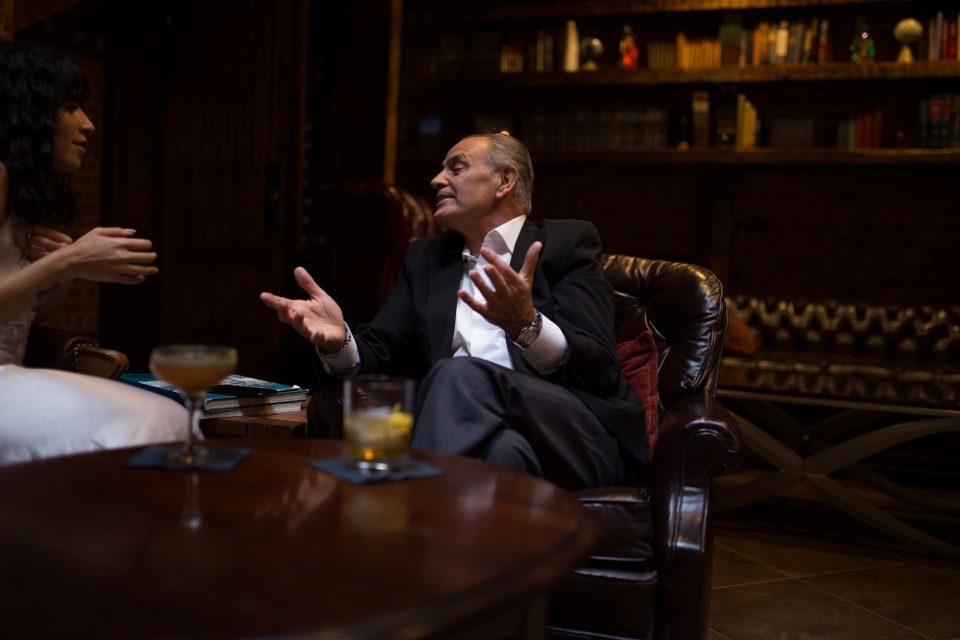 It's like the Moroccan way. You open the door for the neighbors! My dad would tell me stories how, in Morocco, my grandmother would make dafina and keep the door open. Neighbors would just come in all day. 
That was the only entertainment! It was all around the table. Food, like anything else in life, brings a certain satisfaction and acts as a comfort zone for people. It opens up conversation, opens up people. When you're in this business and dealing with people, you're putting a smile on people's faces because of what they eat. You have this passion inside you that's enclosed. This gives me the ability to express it. Jeffrey is into wine and food, and he travels all over the world. His idea was to wind up having something like this to make it like a home for everybody and make it comfortable.
As far as this place is concerned, it's funny how life sometimes brings you to a circumstance. It was accidental. I met Monty on the street, and he had the space. When I met him, he wanted to put food tables here. It had just a bar, the sports bar, and a pool table. I walked away from it, and we kept on talking. Jeff and I sat in front of the restaurant over the summer and thought about what we could do with the space. All of a sudden, we knew exactly what to do. At that moment, we saw the diversity of people in the area and knew there was something we could do. That's how we started to formulate our idea.
So what happened? A lot of people were wondering why it was sitting empty for so long and it said "Monty's," and now it's Atlas.
What happened is that Monty had the great idea to open this bar, and his timing was perfect four years ago. For whatever reason, it didn't go through. After two years, he wanted to launch the place and couldn't make it happen. When we came in, the place was 20% what you see now. The shell was here. We decided to take it slowly from that point on. The attraction about Monty is energy. We're at the age where, especially in Jersey City, there's a young generation upcoming, and it's hard for my position or Jeff's position to relate to that. That was a great marriage between Monty. Taking him with us, with his energy and his outlook on things along with our experience, we knew we could create something like Atlas. People come in and feel the vibe.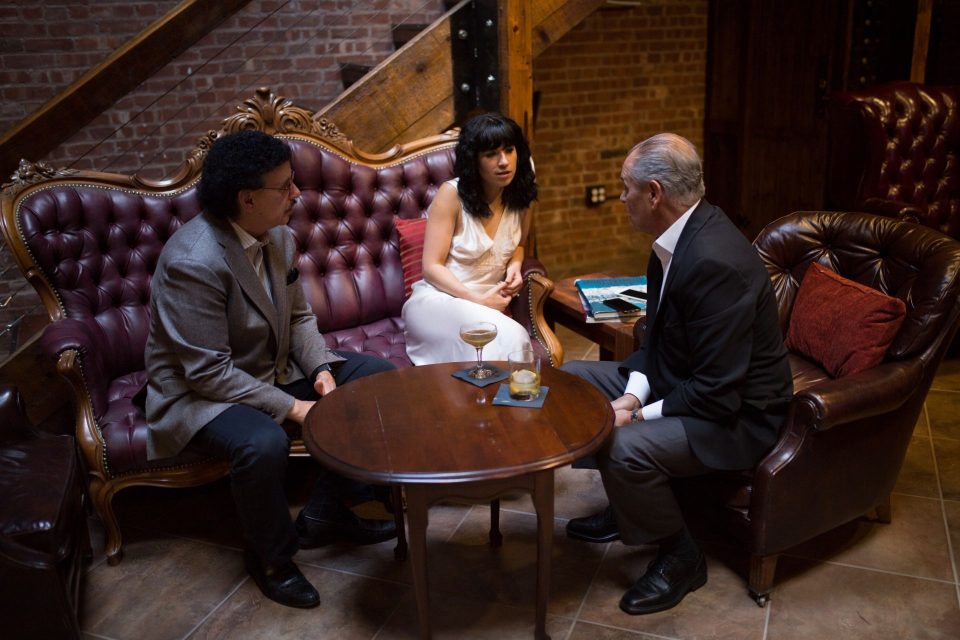 What is Atlas?
Atlas came about because we didn't want Monty. Monty was too close to just a regular bar, so we were looking for a name that we relate to the city, to our vision.
Like the diversity of it.
Yes, exactly. We were sitting on a Friday night with my kids, and we were tweaking the names. We first came up with Ellis, like Ellis Island. Everybody said no, so I sat with kids again and my son said, "I have a great name for you: Atlas. First of all, that's where you come from (in Morocco), and Atlas also relates to the world." We decided to take it upon ourselves to make something special out of that name. Jeff had this expression when I told him about the name, he said, "Atlas. We're serving you the world."
How do you and Jeff know each other?
Jeff and I were neighbors. We met through mutual friends. He and I shared this vision of doing something like this.
Jeff: We looked in New York. We looked at Southampton, but ran into a structural issue and decided not to do it. We tried the city, but the rents were off the wall. And now we're in Jersey City.
What do you think about Jersey City so far?
Jeff: I think it's phenomenal. I remember Jersey City being more of a dump. Everything was deteriorating when I came here years ago.
Michel: When I mentioned Jersey City, he thought I was crazy. The fact of the matter is that I moved in, and now he's moving in. That's how attracted we are.
Oh, you're moving to Jersey City?
Jeff: Yeah, to 1st Street.
Awesome! So you both live here now? So you went from the suburbs to Jersey City – how has that transition been?
Jeff: I just moved, so I'm not sure yet.
Michel: He's going to love it as I love it. It's really great! Jersey City gives you the same vibe as living in a big city. You have everything by you. You don't have to take your car to go everywhere.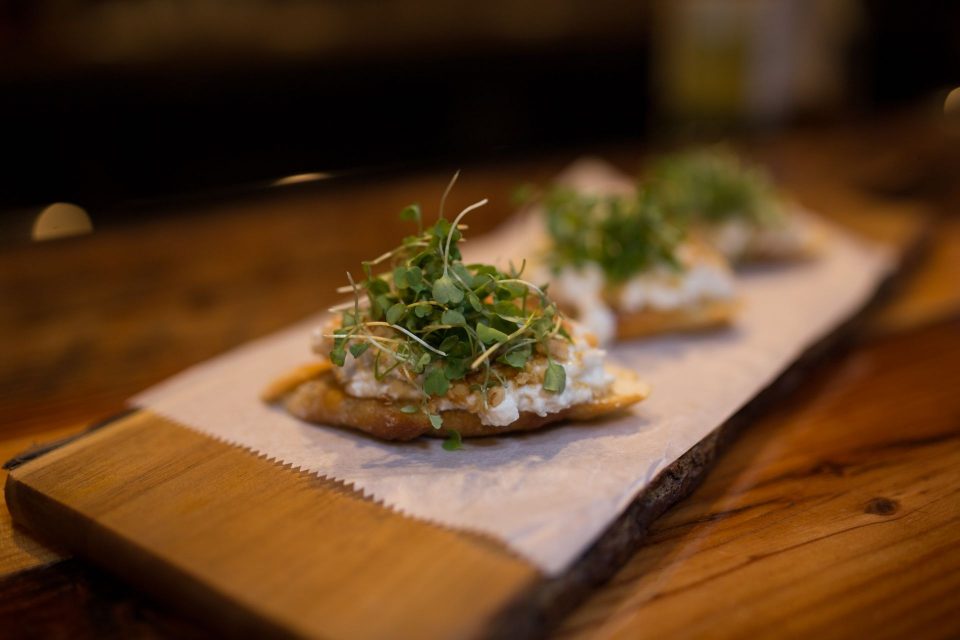 So tell me a little bit more about the menu. When I saw it, I was shocked. The tendency is to go with what's easy and what people know  – the burgers, the pizza. When I saw it, there's some staples, but there are also some different foods.
Jeff: We want to be different. Why come to our bar when they're all the same? We wanted to do something different. We hope to put out a quality product. We want you to be relaxed and comfortable, but we also want you to explore some other things from different parts of the world.
Michel: The menu itself came from whatever I experienced in my life through restaurants and chefs, along with the flavors I grew up with. At first, when I started this venture, my first move was to create this menu. Jeff and I were talking, and a friend of mine called me. He lives in Las Vegas, and I told him what I was doing, and he said, "Why don't you come, spend some time with me? I have a couple of friends you could sit with to help you with the menu."
I told Jeff, and I left as soon as possible. I spent ten days in their kitchen doing my menu, and they loved the outcome of it. The first thing they asked me was to draw the kitchen. As soon as I drew it, they told me to forget about our menu. Once I tweaked it, I was given advice – it had great stuff, it was balanced, we had everything in there, but we needed a pro. They said, "When you get a chef, give him your menu and leave him alone." We were lucky we met Chef Johnson. He jumped on it and embraced it.
I love it! Next time I come, I want you to cook for me. Are you both home cooks?
Michel: With Jeff and I, we're always around food. It's how we grew up! His family would come.
Jeff: We could go to any restaurant, taste the food, and make it at home.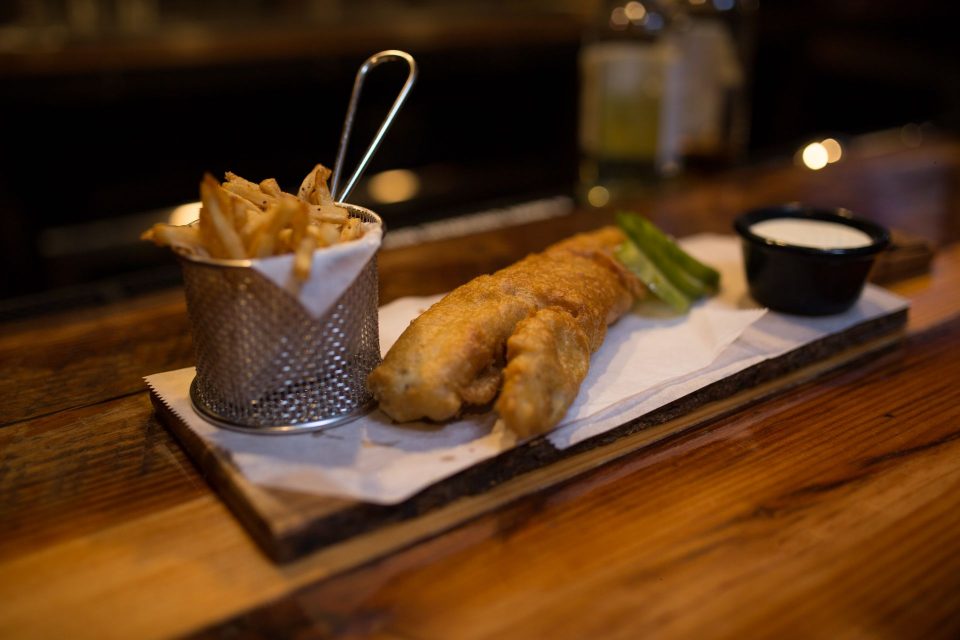 You're preaching to the choir! My mom is the best cook. My mom cooks like a Moroccan. When she married my father, she had to learn how to cook.
Jeff: Your father's Moroccan?
Yeah! I'm telling you, Michel and my dad are twins. It's the weirdest thing! 
Jeff: So I don't know if Michel mentioned this, but with our partners – one is Indonesian, and of Indian descent, one is Filipino and French-Moroccan, and then American. So that's how we came up with this.
How is it, working with multiple partners? Is it hard?
With most partners, it's a silent partnership. There's no interference with the work for the restaurant. It's like anything else. We get along, and we have differences with how we approach matters, but we sit down and make the best of it. One rule we have is that it's not about us, it's about what works for the place. If it doesn't work for the place, it doesn't work – period. Their idea was to open a bar with no food involved.
So the vision completely changed?
Michel: Totally different. As they saw what we were doing, they were shocked.
Jeff: And they were malleable enough to change.
Michel: The first thing I did was lay out the menu, and they didn't even realize we could be a restaurant. It was a new concept. Slowly, they embraced it, and now they're proud of the place.
Jeff: We're all proud of it. It has a great feel to it.
I believe in this. The space here is beautiful, and there's a big community of Jewish people who meet up sometimes, and I thought this would be a great place for a Moroccan-styled dinner to engage the community.
Michel: It would be phenomenal! We want to have private events here.
Jeff: We have a party here soon for sixty people, and birthday parties scheduled already.
Are you guys going to have happy hour specials?
Michel: Yes. The normal way of doing business for bars is going to take place here, like with happy hour specials. Our aim is just to have a better feel than your average bar.
Jeff: Everything we do is fresh.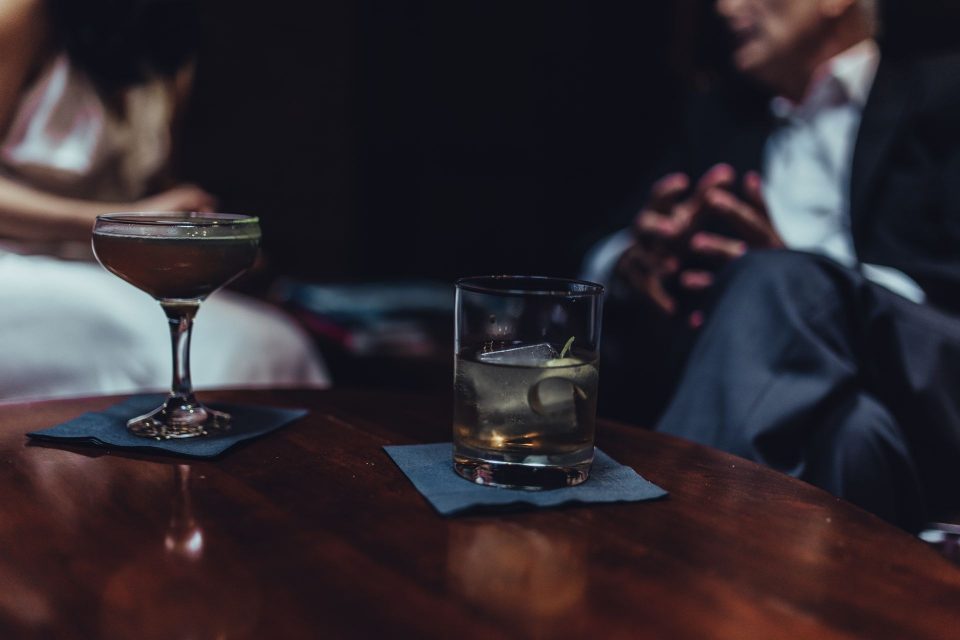 Are you guys planning on being here every day?
Michel: I'll be here every day. It's my life now.
Jeff: I can't, I'm a foot and ankle surgeon.
Wow! You're a foot and ankle surgeon, and you do restaurants on the side?
Jeff: I do restaurants on the side. My dad was a caterer, and I actually built a restaurant from scratch in college. I was there for many years. I booked entertainment, picked the menu myself, and designed the place.
So are you guys going to have brunch?
Michel: Yes! As soon as it's comfortable, we're going to launch the brunch.
Do you have a hangout spot in Jersey City? Have you been able to explore other places?
Jeff: I enjoy Kitchen Step. Talde is okay. The Kitchen on Grove was very good. I've also been to Cellar 335.
Michel: The restaurant and bar scene is starting to become more attentive to details and realizing this isn't Manhattan. Prices have to be looked at.
Jeff: Too many restaurants are over-charging. We don't want to do that.
People want more reasonable prices when they come to New Jersey. A lot of restaurants that have closed down were trying to be like New York.
Jeff: We understand that, and don't want to do that.
Michel: With the young generation, they don't cook that much and like going out. They can't afford to pay $50-$60 just for food. If we aren't aware of this, we won't have repeat customers. That's not what we want. We have to pay attention to that and keep track of the cost of the kitchen.
---
Keep up with Atlas on Instagram and Facebook. You can also check them out on atlasjc.com.