Everyone loves a good simple burger.  As much as I enjoy my fancy burgers, there's nothing better than lettuce, tomato, pickles and a perfectly cooked patty on a soft bun. A few weeks ago, I needed my burger fix. After trying to find parking near Grove, I stopped cursing and headed out of Jersey City.  While sitting on Tonnelle Ave, in traffic (shocking), I saw White Mana Diner up ahead. While I've driven past this iconic locale, I never once thought to stop. I was hangry AF so I pulled in quick.
From the outside, the place is reminiscent of a diner or burger joint from the 60's. While it may look basic on the outside, I was about to find out that the food was not. Walking in, this place is the epitome of a greasy burger joint. Part of me was expecting to see the cast of Happy Days (I just totally aged myself). Once inside, you're faced with the grill surrounded by a countertop with stools.  There are also several booths along the windows…. If you want to laugh at the fools in traffic while you enjoy a delicious burger.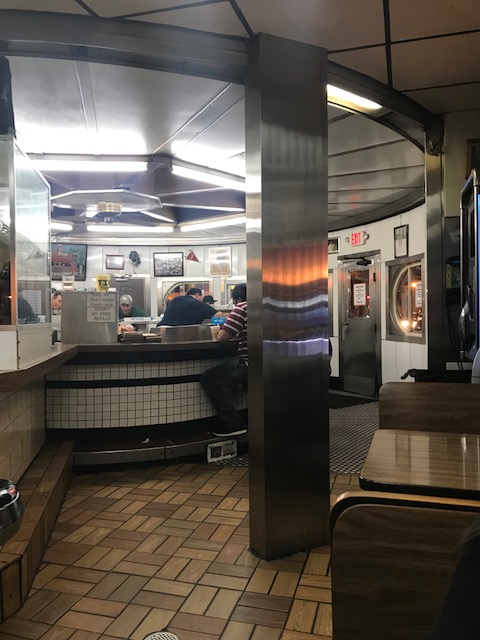 The menu is pretty straightforward. There are variations of a burger in addition to steak sandwiches, grilled cheese and the iconic Jersey Taylor Ham sandwiches. You can also order fries (with or without cheese), onion rings, and even chili. They also have milkshakes because who doesn't want to travel back in time and have a milkshake with their burger and fries!
I was starving and, therefore, ordered a bacon burger and cheese fries. My patty was put on the grill, smashed and cooked in front of me. The fries were fried on the spot, and smothered in warm melted cheese. GIVE IT TO ME!!!
I ordered the single patty, but you can order two patties or ¼ lb (note to self for next time). I inhaled it in a matter of seconds, and almost burned my mouth on the cheese fries. They were delicious, so delicious that yeah … I ordered another burger.  I inhaled that one as well.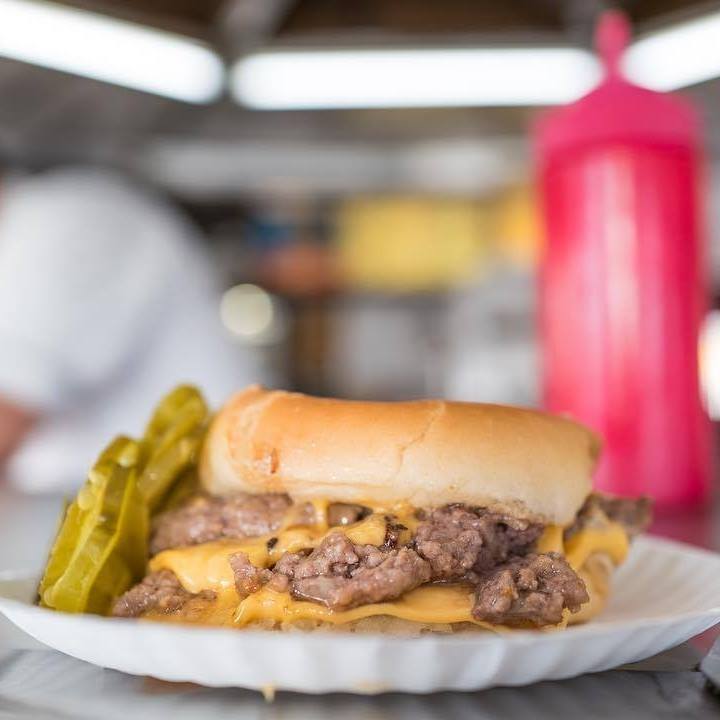 I've lived on the west coast.  I've gorged myself on 'In and Out' and 'Jack in the Box'. I've also had 'Five Guys', and the like. I would say that White Mana burgers and fries can stand up against any of these. The best part about this place is that everything on the menu is incredibly affordable. Other than the (cheese) steak sandwiches, everything other sandwich is $4.50 or under (even the cheese steak is reasonably priced at $5.00).
Take a trip back in time and check out White Mana Diner. You can stuff your face for under $10.00 milkshake and all!  Who doesn't want to fill their belly, without emptying out their wallets?!