Recently, my daughter and I had a movie date. Since I'm not fond of spending one billion dollars on 2 drinks and corresponding snacks, I decided we'd leave the house early and grab a bite beforehand. We were headed to Secaucus, so it didn't hurt to drive a few minutes further into Jersey City.
We weren't sure what we wanted to eat, and if we preferred lunch to breakfast. For that reason, I wanted to choose a place that had options. Driving down Central Avenue in the Heights, I saw a parking spot near Rumba's Cafe. Since you can never go wrong with Cuban food, we decided to try out this cute little spot.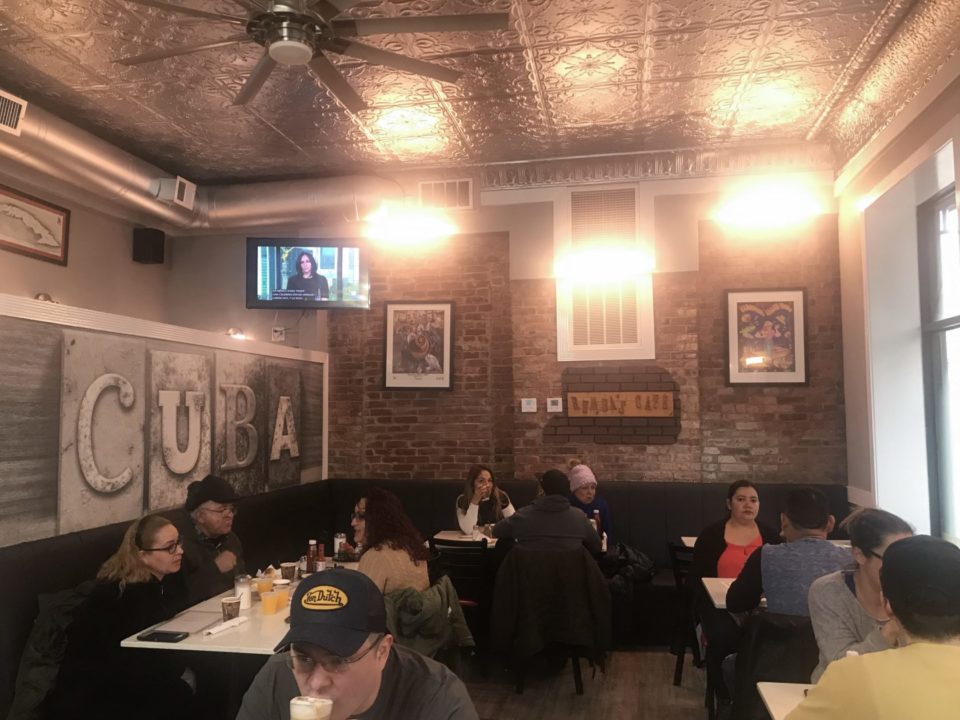 Once you walk in, you're greeted by staring into an array of desserts on display, as well as empanadas. The décor is reminiscent of some cute cafes I'd visited while in Miami, and the place overall is cozy. We grabbed a menu and I was pleasantly surprised at all of the options offered (for any meal during the day). The best part of the menu is that breakfast options are under $5, while lunch and dinner options are under $10. I didn't want to go into a carb coma during the movie, so I ordered the 2 eggs, bacon, french fries and toast breakfast combo. On top of all of that, the meal comes with fresh squeezed orange juice and a cafecito. I couldn't resist and ordered a ham and cheese empanada to try.
The meal was served quick and hot, and the portions were large. I was worried I wouldn't be able to eat it all, but my mama didn't raise no quitter. The eggs where the perfect amount of runny (so I could soak up the yolk with my toast!) and the bacon and fries were perfectly cooked. While I'm a bit of a Starbucks snob, the cafecito was delicious! I tried some of the orange juice and it was like sticking a straw into an orange, yum!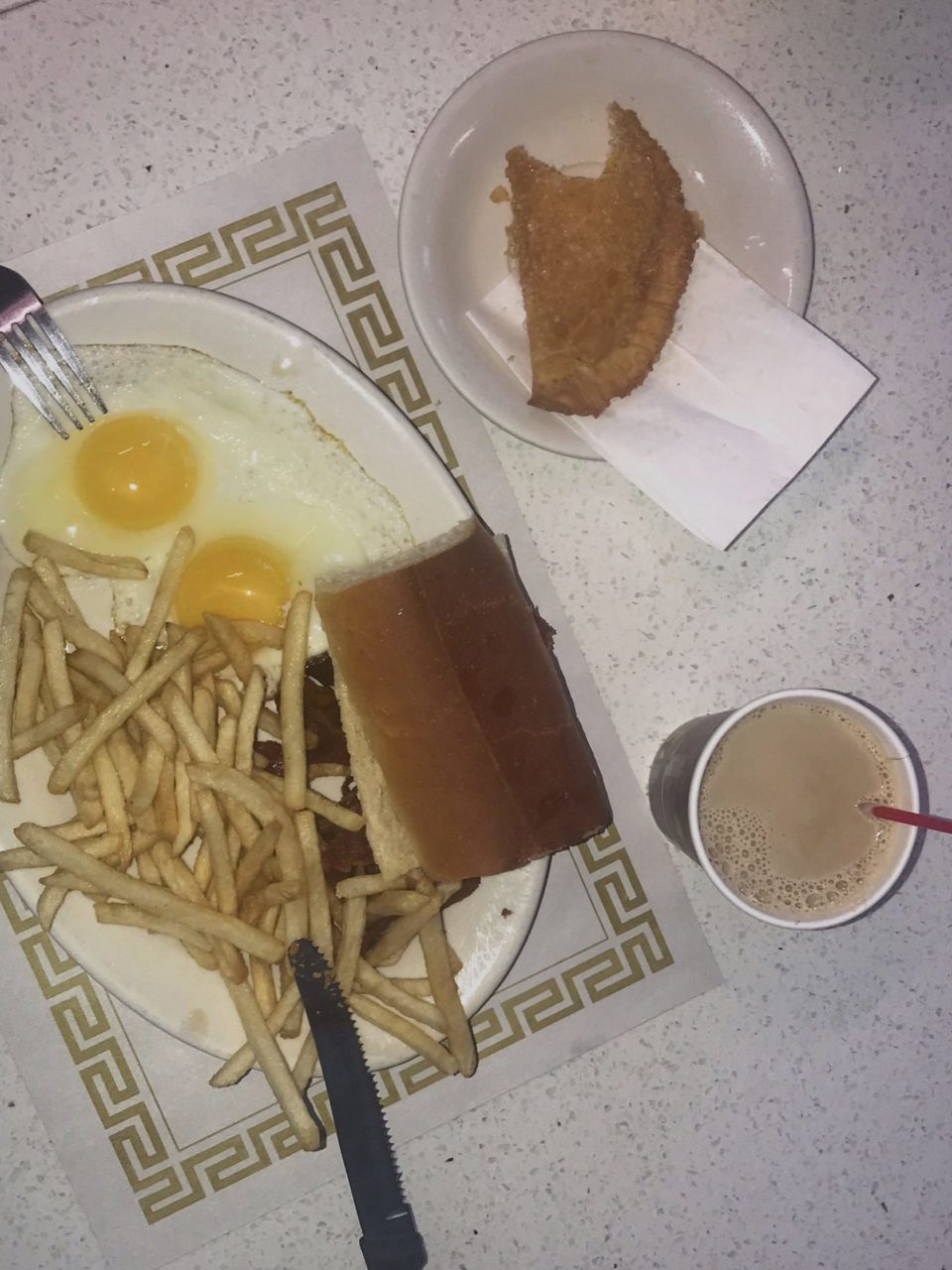 After we finished our meal, my daughter was so pleasantly full that she asked if we could bring a chicken soup home for dinner! I may or may not have tried some of the soup and can say it's as good as the one my Abuela used to make. If you're not fond of spending a fortune on a good meal, if you're in a hurry to eat, if you want great Cuban food like steak, a Cuban sandwich, maduros, or if you just want to grab something to bring home, this is the place. My favorite part about this dining experience is that that … get ready for it … OUR MEAL WAS CHEAPER THAN THE TWO MATINEE MOVIE TICKETS! I'm really not sure whether to laugh or cry about this.
On a quick side note, it's entirely possible we stopped at Dulce de Leche bakery for churros to hide in my purse for the movie. Go check out Rumba's Cafe if you get a craving for delicious, and affordable food.
---
You can find Rumba's Cafe at 513 Central Ave.