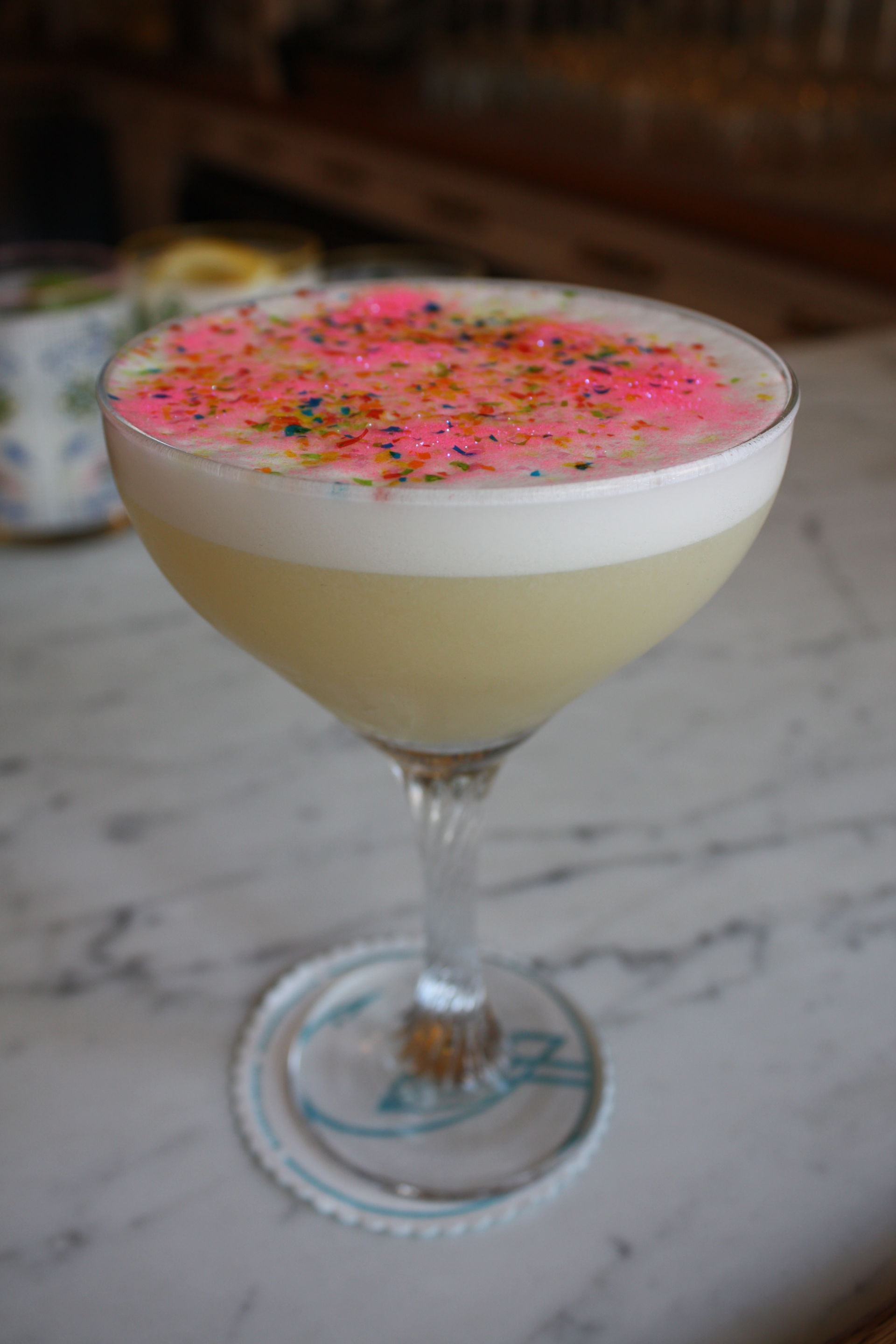 Mathew's Food and Drink is a relatively new addition to the Jersey City restaurant scene, having opened in the fall of 2016. During its construction, I remember walking by often, eagerly wondering what this new spot would be like. Even from the first pictures I saw on social media, I knew I wouldn't be disappointed. Mathew's is such a welcoming, cozy, and (somehow at the same time) elegant and classy place. Their food is excellent; I have been impressed with everything I've tried. Besides the food though, the cocktail menu is what keeps my husband and I coming back again and again. Lately we've been really into craft cocktails, and Mathew's cocktail menu is full of interesting and creative drinks to try. Of course, the most famous one has to be the 80's Glam. It seems like every other Instagram post with the Mathew's hashtag is a shot of this pretty drink! I have to say, its fame is well-deserved. The 80's Glam cocktail is just so darn photogenic, with its foamy top and colorful edible glitter. Plus–it's delicious! I recently decided to try to recreate this iconic drink at home.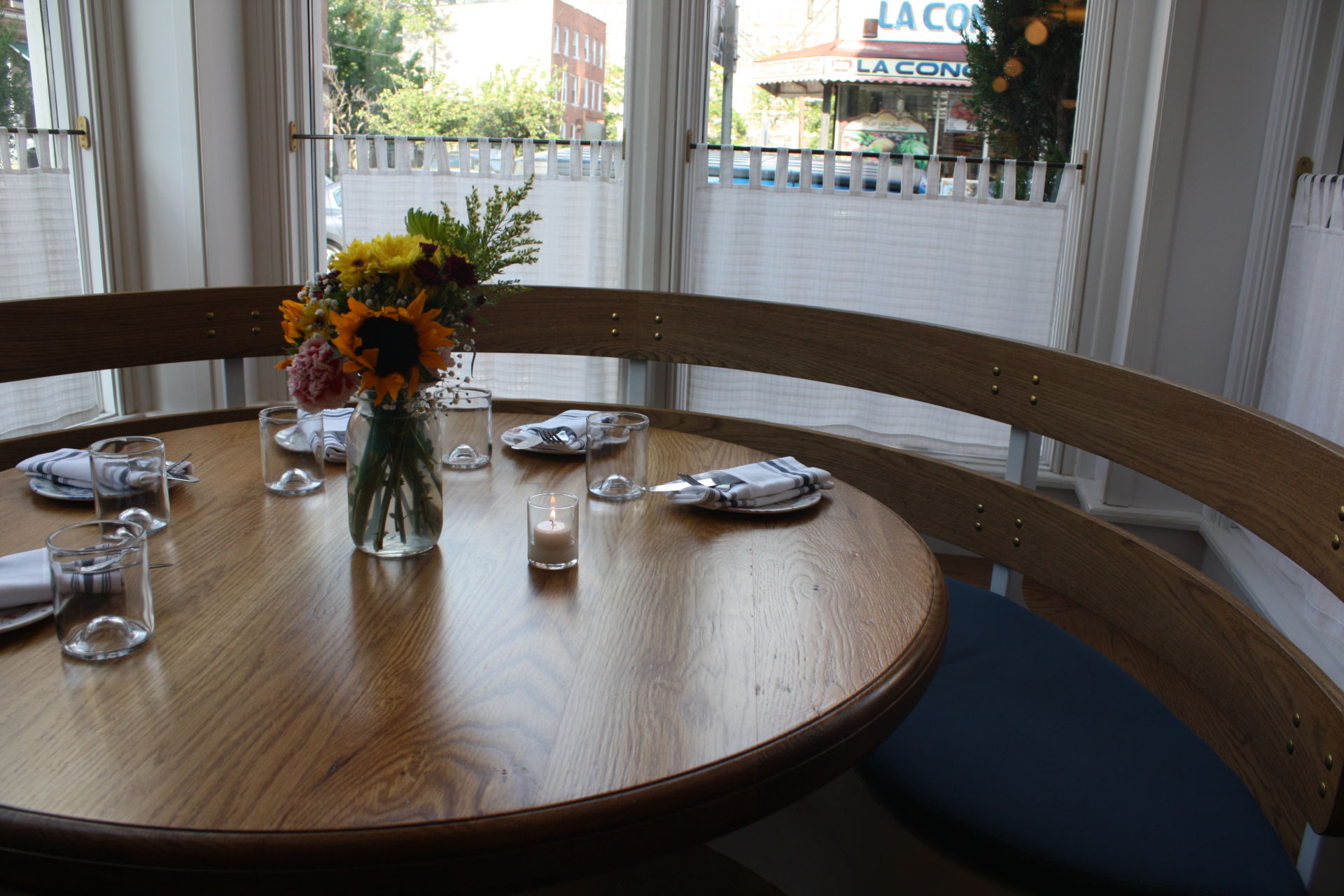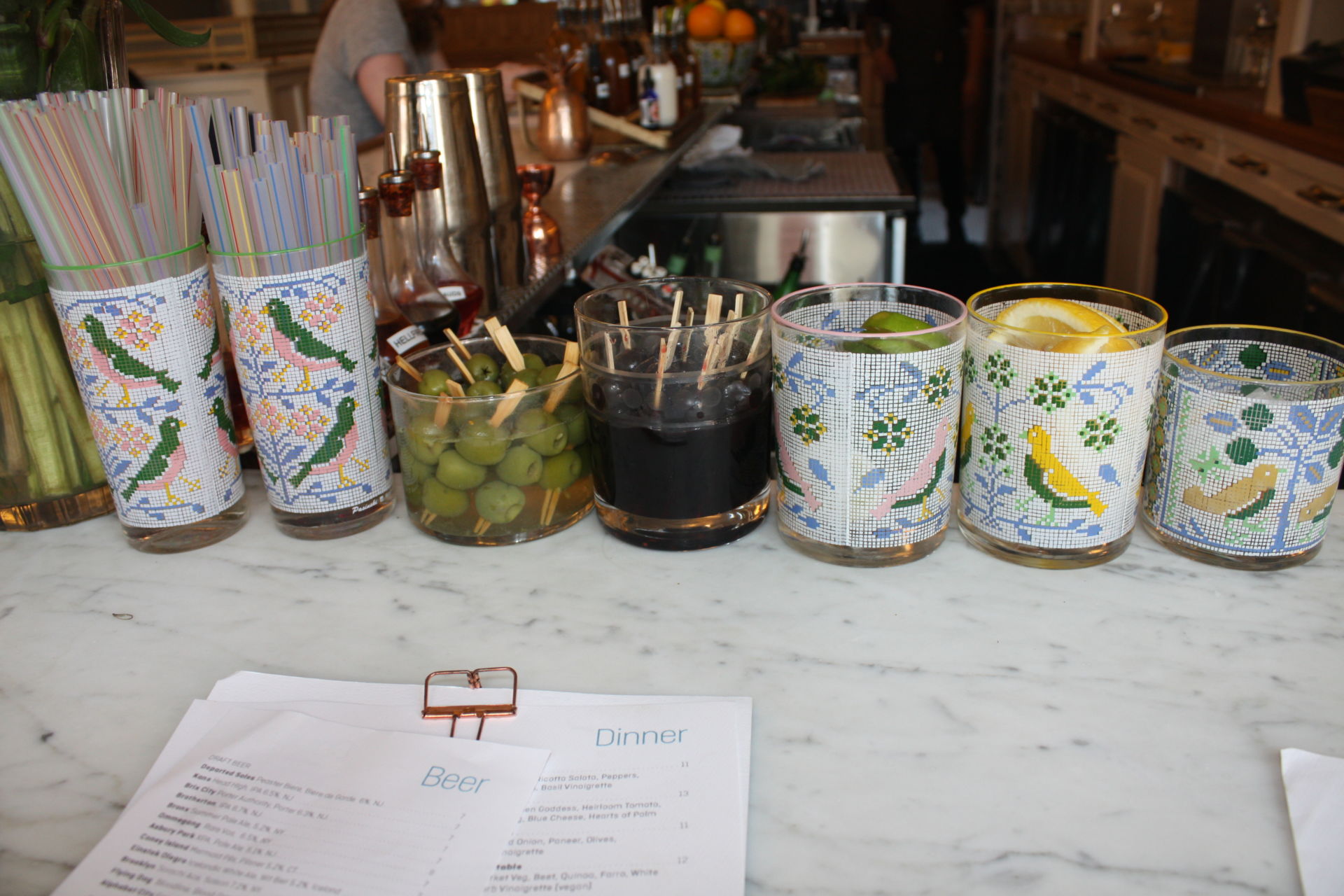 First I must give credit to my husband Andrew, who helped me develop this recipe (he's the bartender at our house!) We did a little research before we attempted this cocktail. Strange as it may sound, the foamy top comes from egg whites. Although the menu just says "foam," I double checked this with the bartender, and it is indeed egg whites. If you're a little nervous about using egg whites in your drink, you can use pasteurized eggs to be extra safe. I came across a few posts from Serious Eats that were very reassuring and informative on this topic: How to use eggs in cocktails, part 1 and part 2.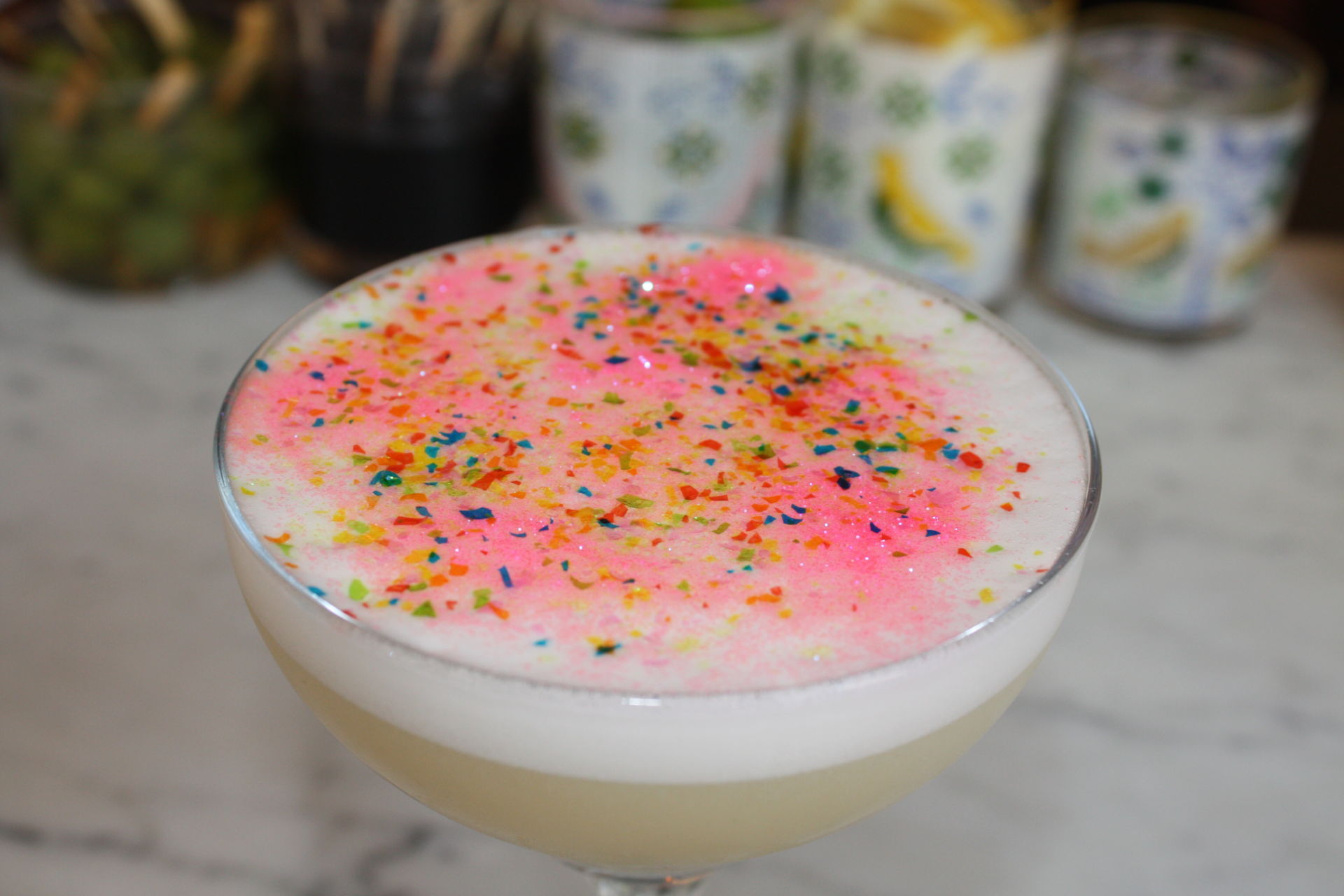 Of course, you can't have an 80's Glam cocktail without glitter! I found several options on Amazon but ended up going with this one.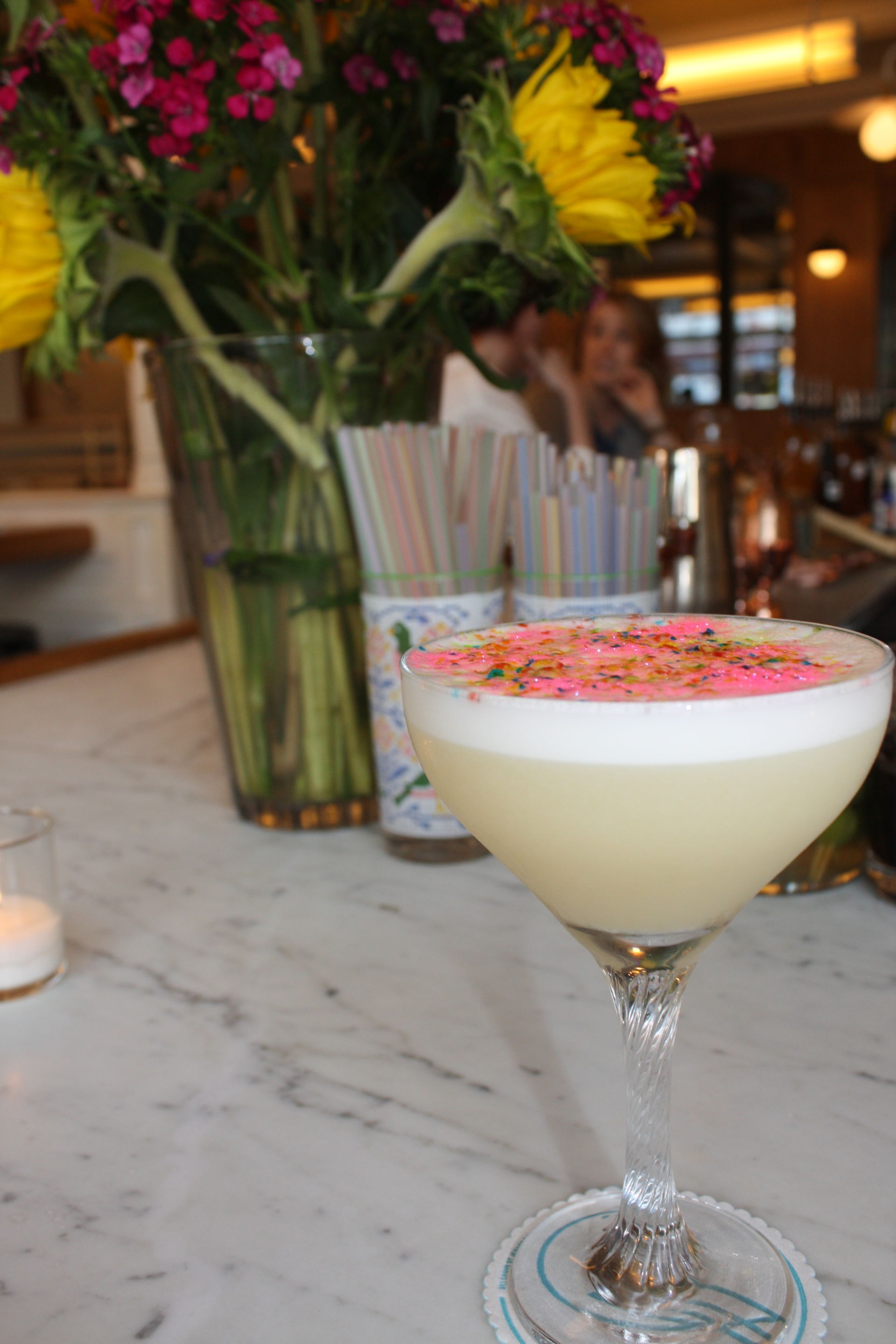 One final note: The original 80's Glam at Mathew's also has a housemade lavender syrup. I do love the hint of lavender that it provides. However, I ultimately decided not to try to recreate the lavender syrup. I wanted to keep this recipe super simple and easy for anyone to make at home. I thought about buying a pre-made lavender syrup, but I'm sure it wouldn't live up to the housemade one at Mathew's. (Although feel free to try it yourself if you want!) We found that the drink tastes great even without the hint of lavender. This way we have an easy drink we can make at home, but when we head to Mathew's it's still a special treat to order the original 80's Glam!
80's Glam at Home
Makes 1 drink
Ingredients:
1 ½ ounces gin

1 ½ ounces passion fruit juice (I found Goya passion fruit juice at Shop Rite!)

½ ounce lime juice, strained (approx. 1 lime…or use bottled)

1 egg white (use pasteurized eggs if raw egg makes you nervous…check out the links in my intro above for more information on using eggs in cocktails)

Edible glitter (I used this.

)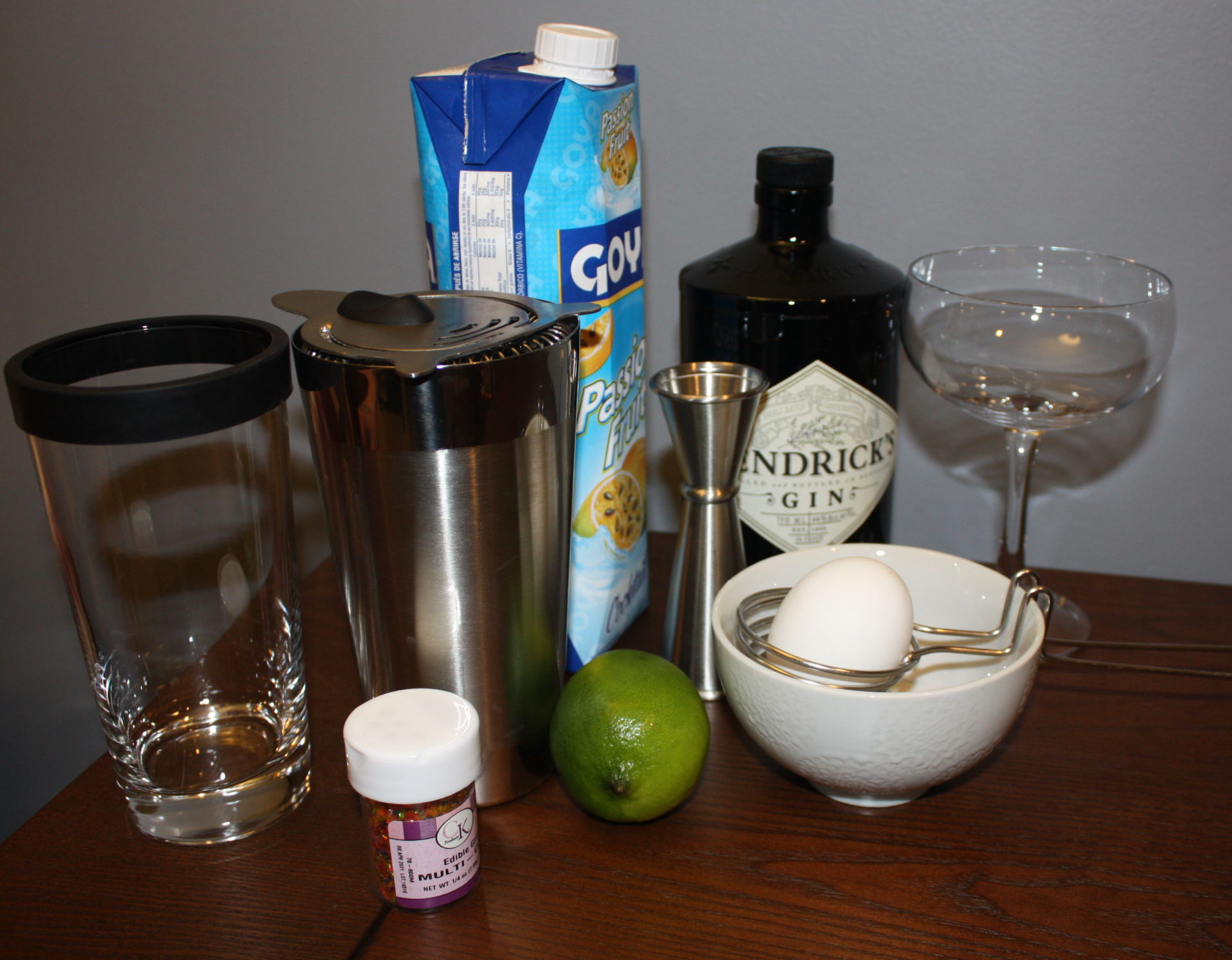 Directions:
Add the gin, passion fruit juice, lime juice, and egg white to a cocktail shaker. Shake for 10-15 seconds.


It's already looking frothy!

Then add ice to the shaker, about 4 cubes should do it…and shake for another 10-15 seconds.


Strain into a coupe glass.

Sprinkle the edible glitter on top, and enjoy! Don't forget to post a picture of your creation!