Whether you're vegan or you simply like trying new foods, living across the Hudson is a blessing when you want to try something new and delicious in NYC. I recommended a few spots in the past, including Blossom du Jour, Champs Diner, and Cinnamon Snail. Since then, I've visited more spots that I can't get enough of.
Here are some places I love, and others I plan to visit soon!
If you have any favorite vegan spots in the tri-state area, let us know! 
---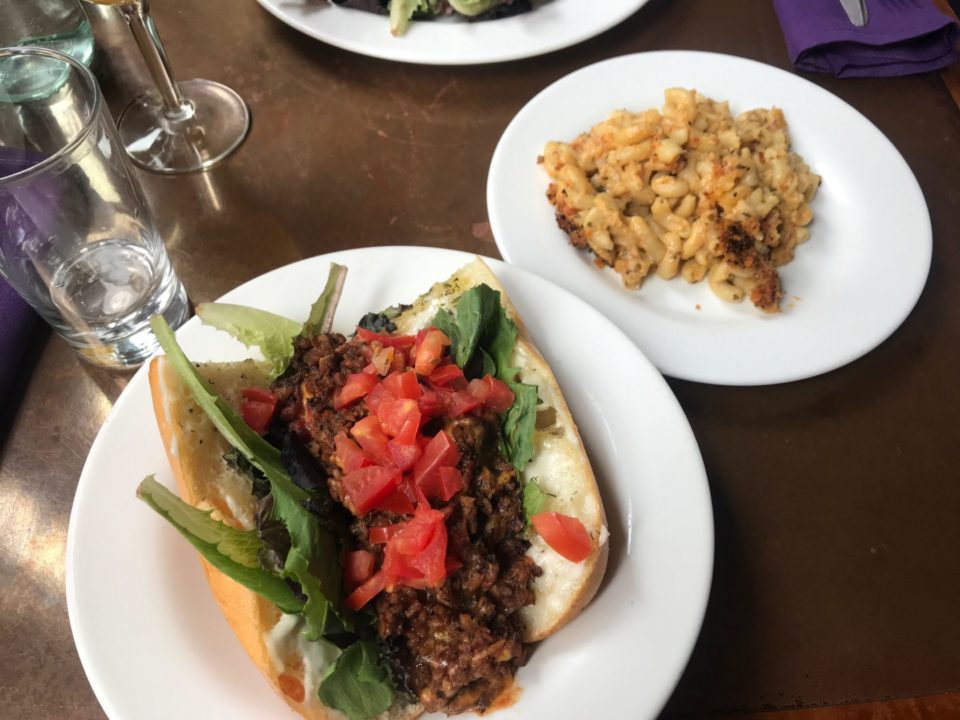 This is my absolute favorite spot for vegan food. Located in Harlem, Seasoned Vegan is a black-owned, family-run business and is the first all-vegan spot in Harlem. Their food is incredible, there's good music playing all day, and it feels like home. The seating style also encourages a community within the restaurant. I've visited a couple of times, and plan to continue stopping by any time I find myself in the area. It's easy to reach via subway, located just a few blocks away from the 110th St and 116th St stops. They also offer catering, especially during the holiday season. If you've never visited before, you really should do yourself the favor and set aside some time to enjoy a meal at Seasoned Vegan.
Favorites: Harlem Chopped Cheese, Baked Mac & Cheese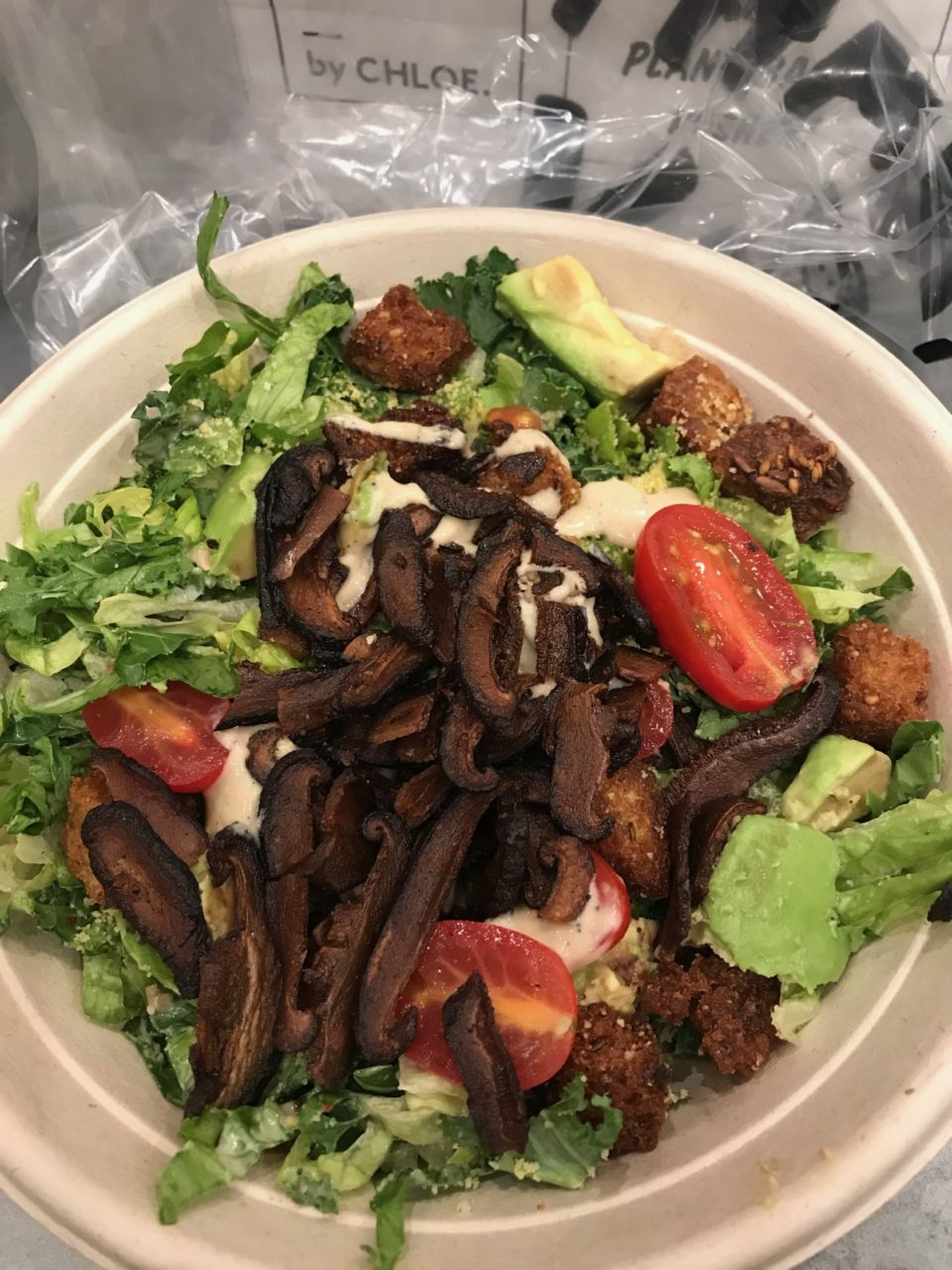 I'll be honest, I go out of my way to NYC just for their Caesar salad, and I've brought most of my friends along with me. I've tried a couple of their smoothies, sweets, sides + pastas, and salads. Of course, they have mac n cheese and yes, it's good. Our photographer/my good friend Laura and I have this thing where we try mac n cheese from any vegan place that has it on the menu. Whenever I'm in the mood for Caesar Salad and have some time on my hands, I hop on the PATH and head over to one of their locations.
Favorite: Kale Caesar
Want to try: Pesto Meatball sandwich, Spicy Thai salad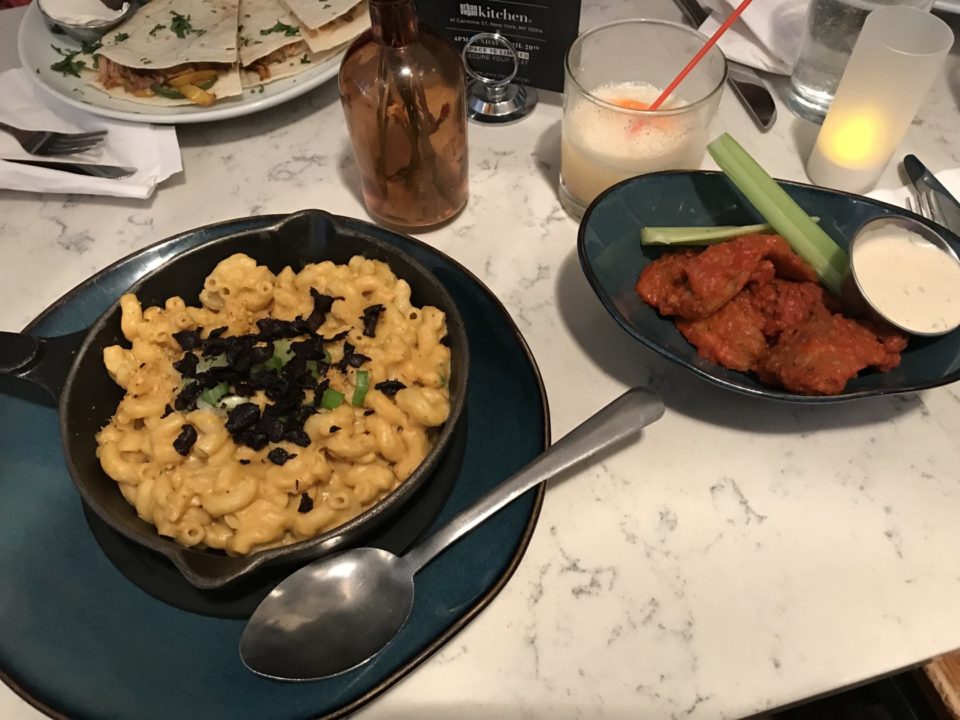 I spontaneously made plans with my mom over the summer after work one day, and my only goal was to have good vegan food. Urban Vegan Kitchen has cocktails, mocktails, and delicious food all in a chill setting. My mom's not vegan, but she'll try anything. She tried their Mexican Street Corn along with the Jackfruit Quesadilla and loved it!
Loved: Mac n Cheese, Buffalo Wings
Want to try: Seitan & Gravy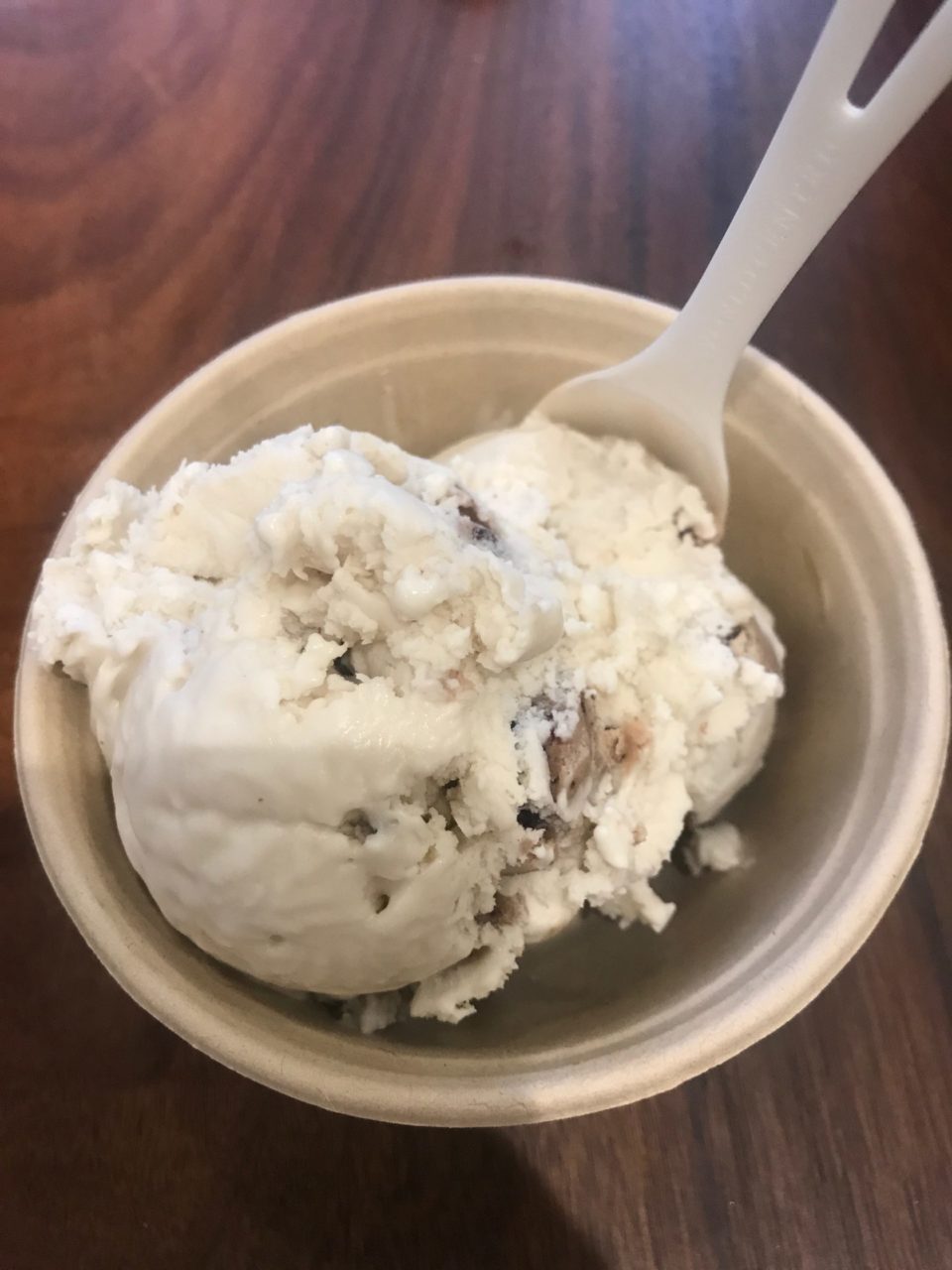 Right after we went to Urban Vegan Kitchen, we stopped by Van Leeuwen for some ice cream. Over the summer, I visited a couple of times with friends. They're a regular ice cream shop with plenty of vegan flavors and toppings!
Favorite flavor: Chocolate Chip Cookie Dough
Planning to Visit:
I love vegetable sushi rolls, but options are limited around here for vegan sushi. I'm already trying to convince one of my friends to come with me to Beyond Sushi in the next couple of months!
Want to try: Chili Mushroom soup, Sweet Tree roll, The Badge dumplings
This one is on my list thanks to VeganEatsNYC. I love Asian food, I love spice, and I love noodles. Omakasa is a beef-free and dairy-free spot with tasty vegan options.
Want to try: Impossible Kasa Buns, Hot Dan Dan bowl
I've been dying to try a slice or two and haven't had the chance. I might have to make a day of it and plan a trip to Brooklyn with some friends!
Want to try: Veggie Baked Ziti, Grandma pie