While international travel may be on hold for the moment, a foolproof way to quell your wanderlust is by cooking up some traditional international dishes! These 7 recipes from around the world are easy to make and will transport you to the country of your choosing. 
West African Peanut Chicken Soup
This easy and delicious West African soup will pack a textured and flavorful punch you're sure to love. If you haven't yet been to Africa, this dish is a great introduction to the unique cuisine of the region.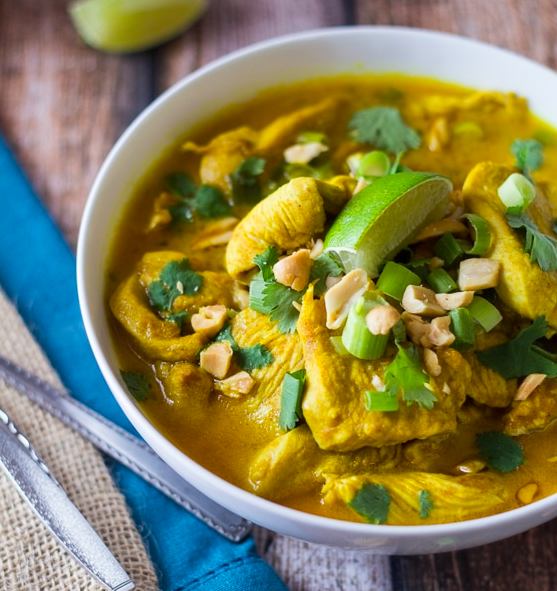 Recipe: https://thewanderlustkitchen.com/easy-west-african-peanut-chicken-soup/
Homemade Italian Gnocchi 
If you'd rather be strolling through the Northern Italian countryside, consider whipping up some traditional homemade gnocchi instead. These pillowy potato dumplings are much easier to make than you'd think, but we won't tell. Make this homemade gnocchi to impress all your dinner guests!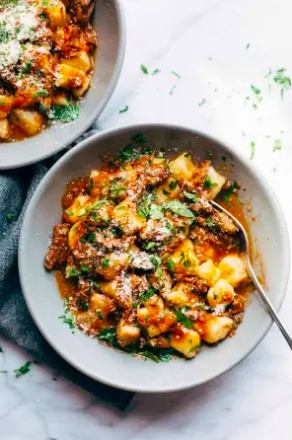 Recipe: https://pinchofyum.com/how-to-make-homemade-gnocchi 
Spicy Basque Chicken and Saffron Rice
If you find yourself dreaming about the north of Spain, it might be time to try this traditional Basque recipe. Characterized by the delectable flavors of smoked paprika, chilies, and green olives, this quick and easy-to-make meal will satisfy even the most intense wanderlust.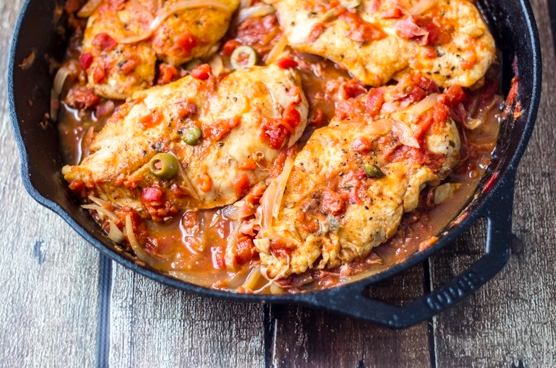 Recipe: https://thewanderlustkitchen.com/spicy-basque-chicken-saffron-rice/
Mexican Slow Cooker Pork Carnitas
Hop across the border with this traditional Mexican pork carnitas recipe! Unbelievably easy to make, simply toss your pork shoulder in a slow cooker to marinate and leave it for 4 to 8 hours to cook. When it's ready, you can indulge in tender and delicious pork carnitas with barely any work!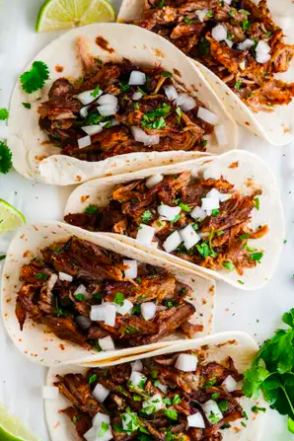 Recipe: https://www.aberdeenskitchen.com/2017/11/slow-cooker-pork-carnitas/
Thai Chicken Spring Rolls
If you're craving fresh Thai food with a healthy twist, look no further. These thin rice paper rolls can be stuffed with chicken, pork, shrimp, tofu, or simple veggies for a completely delicious outcome. Pair them with a rich peanut (or almond or other nut butter) sauce and transport yourself right into the heart of Bangkok.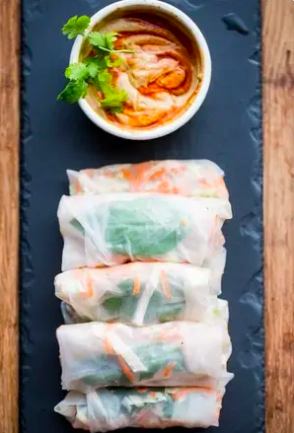 Recipe: https://www.perrysplate.com/2018/03/thai-chicken-spring-rolls-with-spicy-peanut-sauce.html
Moroccan Chicken Skillet
Bring the exotic flavors of Morocco to your kitchen with this delectable dish. Combine savory chicken thighs with sweet apricots and more in this hearty skillet. Serve with Moroccan couscous and you've got a quick and easy meal for the whole family!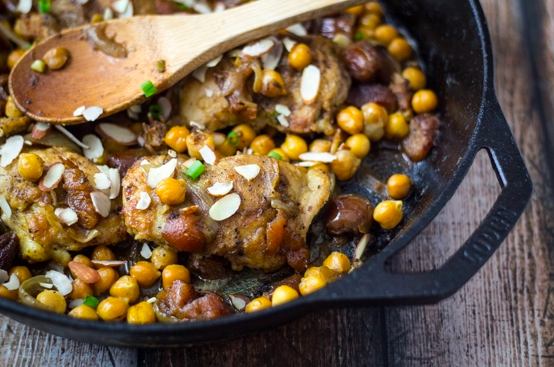 Recipe: https://thewanderlustkitchen.com/30-minute-moroccan-chicken-skillet/
Swedish Meatballs 
Hearty meatballs pan fried and served in a thick gravy sauce, this dish is intended to warm you up in frigid Swedish temperatures. While you're stuck at home, these meatballs will still warm your soul and offer some cozy comfort.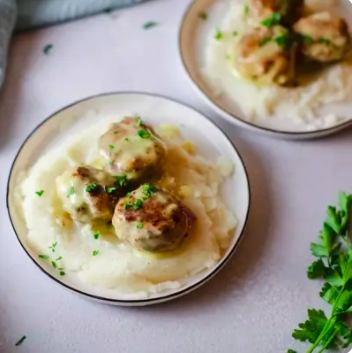 Recipe: https://theseamanmom.com/best-swedish-meatballs/