May is National Hamburger Month, and May 28 is National Burger Day! There are plenty of great burger spots in Jersey City that are still open and offering food to go. Here are just a few to get you started:
Diesel & Duke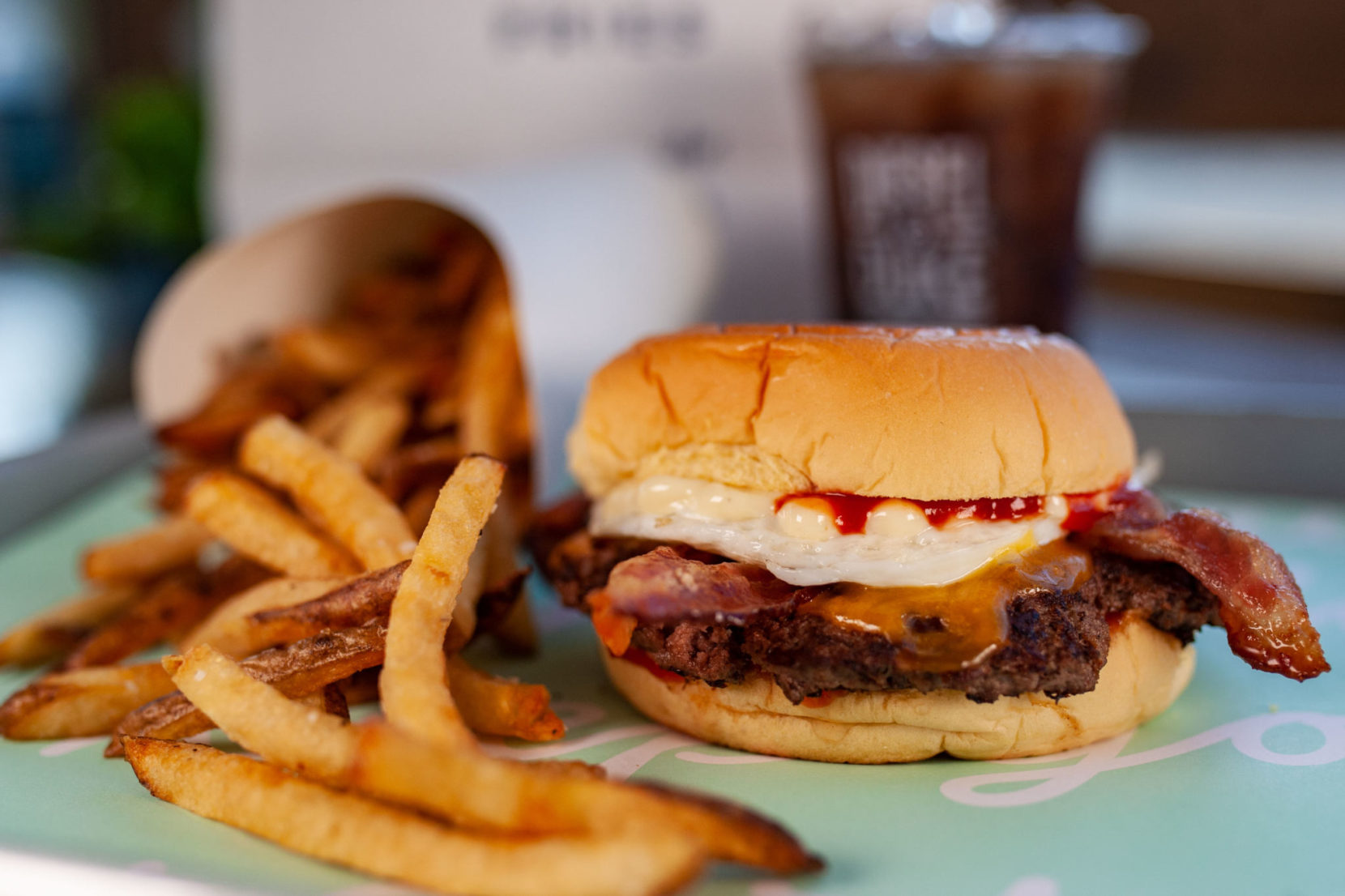 Diesel & Duke is all about the burgers. Grab the burger of your choice, whether you want to go with a plain burger or try their SPBB Burger with sriracha, peanut butter, and bacon.
Hours: Wed – Thu: 3PM to 8PM. Fri – Sat: 12PM to 9PM. Sun: 3PM to 8PM
Website: https://eatdiesel.com
Left Bank Burger Bar
Build your own burger or enjoy a signature Left Bank burger, like their Mac Daddy. They're currently delivering to the Heights, Journal Square, Bergen-Lafayette, Downtown JC, and Hoboken.
Hours: Thu: 1PM to 9PM. Fri – Sat: 1PM to 10PM. Sun: 1PM to 9PM.
Website: https://www.toasttab.com/left-bank-burger-bar-jxuja/v3
Dark Side of the Moo
Grab a classic burger, try their massive The Four Horsemen of the Aporkalypse Burger topped with bacon, pulled pork, and plenty more, or grab an Exotic Meat Game Burger.
Hours: Mon – Wed: 4PM to 8PM. Thu: 4PM to 9PM. Fri – Sun: 11AM to 9PM.
Website: https://darksideofthemoo.com/
Corkscrew Bar
Missing the Corkscrew Bar burgers? They're selling burgers for pickup, including their tasty Screw Burger or their Jersey Burger.
Hours: Mon – Fri: 3PM to 10PM. Sat – Sun: 11AM to 10PM.
Website: http://corkscrewjc.com/
White Star Bar
Enjoy a classically good White Star burger along with their tasty sides, all available for delivery or pickup from both locations.
Hours: 12PM to 8PM daily
Website: https://www.whitestarbar.com/
Light Rail Cafe
Light Rail Cafe is still serving up their brunch burgers along with their signature Moonshine Burger – order one for delivery or pickup!
Hours: 11AM to 11PM daily