You'd be lying if you say you haven't noticed how popular açai bowls are becoming. In any place that focuses on health or has a selection of natural juices, you're bound to find an açai bowl or two in the menu. Here at ChicpeaJC, we love getting açai bowls for breakfast or a mid-afternoon meal. Check out our top picks for bowls in Jersey City and surrounding areas!
1. Tidal Poke
34 Exchange Pl., Jersey City
My go-to for whenever I am craving a Poke bowl or an Acai bowl! It's so fresh, and a small bowl will hold you over until dinner!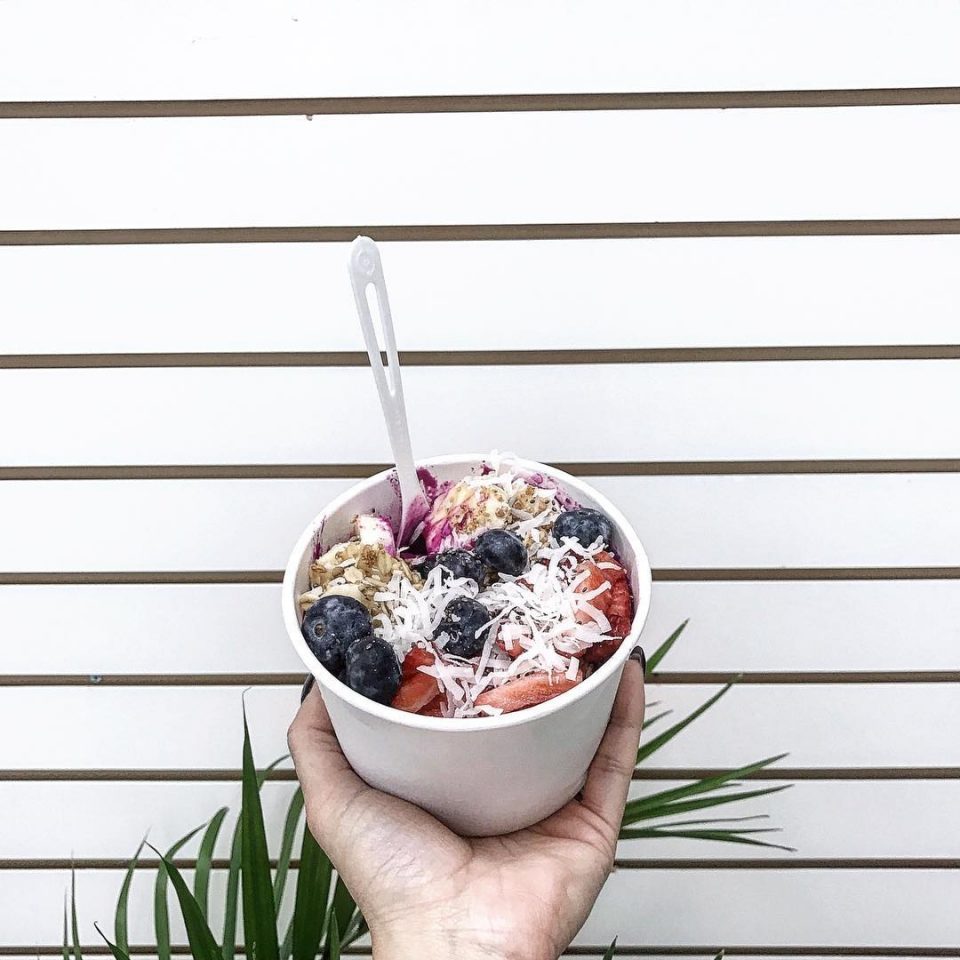 2. Fresh Healthy Cafe
77 Hudson St, Jersey City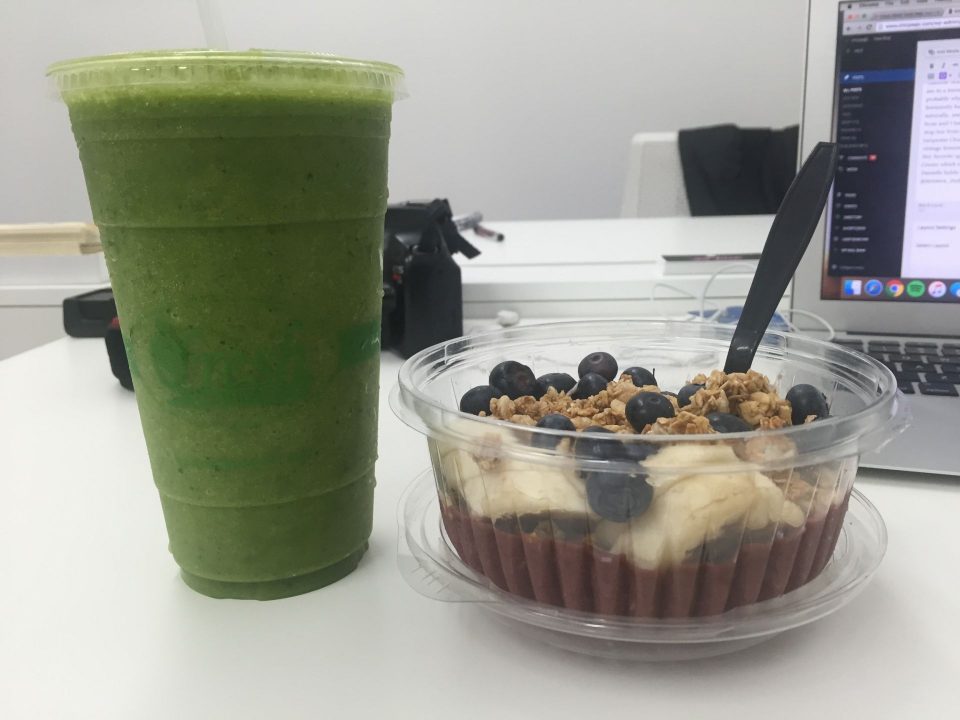 A ChicpeaJC favorite, Fresh Healthy Cafe's açai bowl is incredible! It's a refreshing breakfast or a nice, light lunch that pairs perfectly with one of their drinks, like a Kale Pineapple Smoothie.
3. Squeeze'D
300 Coles St (8 Springs Studio), Jersey City
Mobile Juice and Smoothie Bar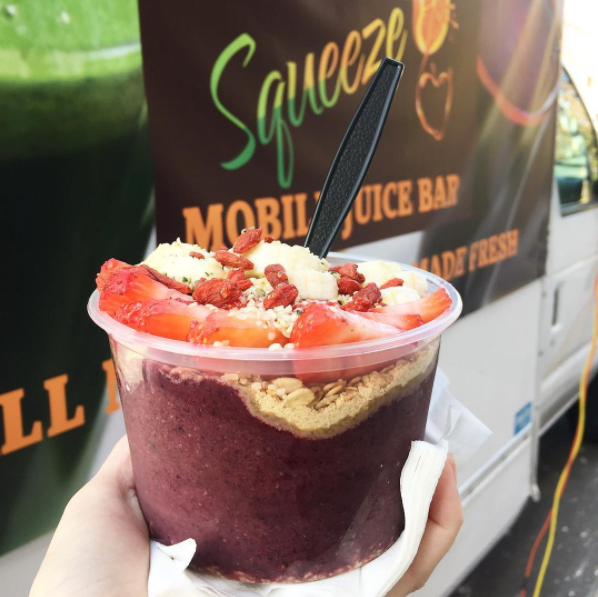 Squeeze'D is a local favorite and for a good reason! They never fail to provide delicious juice and smoothie bowls. You can catch their truck around Hudson County or visit them at 8 Springs Studio to get your fix of açai!
4115 Park Ave., Union City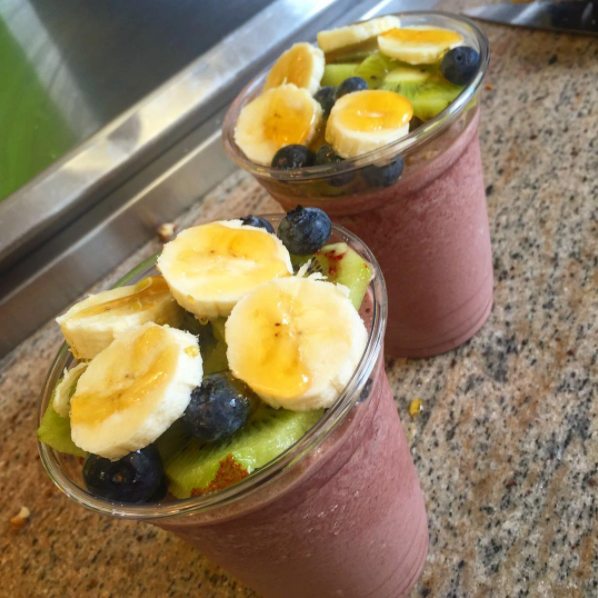 Located in Union City, Shakin' just opened up recently, and it's great! North Hudson County doesn't get too much love from juice spots and bowls, making Shakin' one of the only places to get a nice juice or açai bowl in Union City or Weehawken.
262 1st St, Hoboken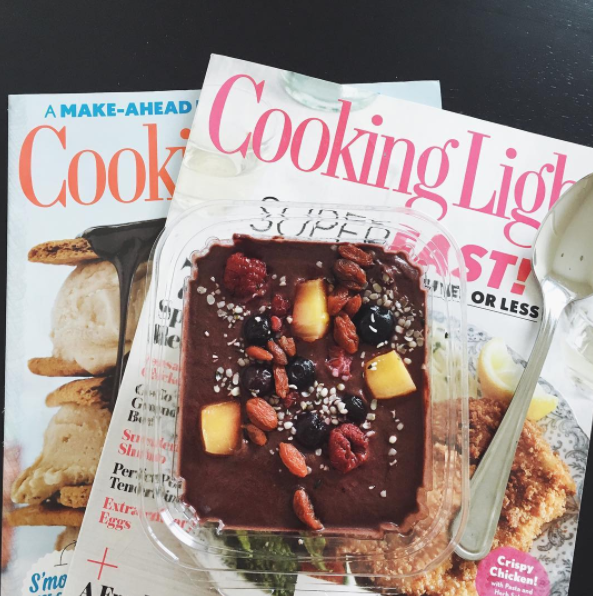 Simply Juiced is known for having the best açai bowl in Hoboken, and we believe the hype! Everybody loves Simply Juiced's bowls and juices, so it's only right to check them out and grab a bowl.
6. Shaka Bowl
720 Monroe St., Hoboken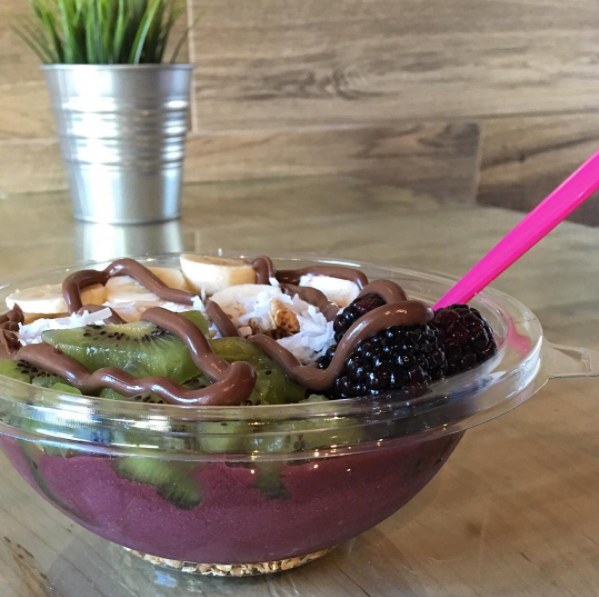 At Shaka Bowl, you can build your own açai bowl (heaven for people who love add-ins)! Choose a base, fruits, and toppings, and you're all set to enjoy a delicious bowl.