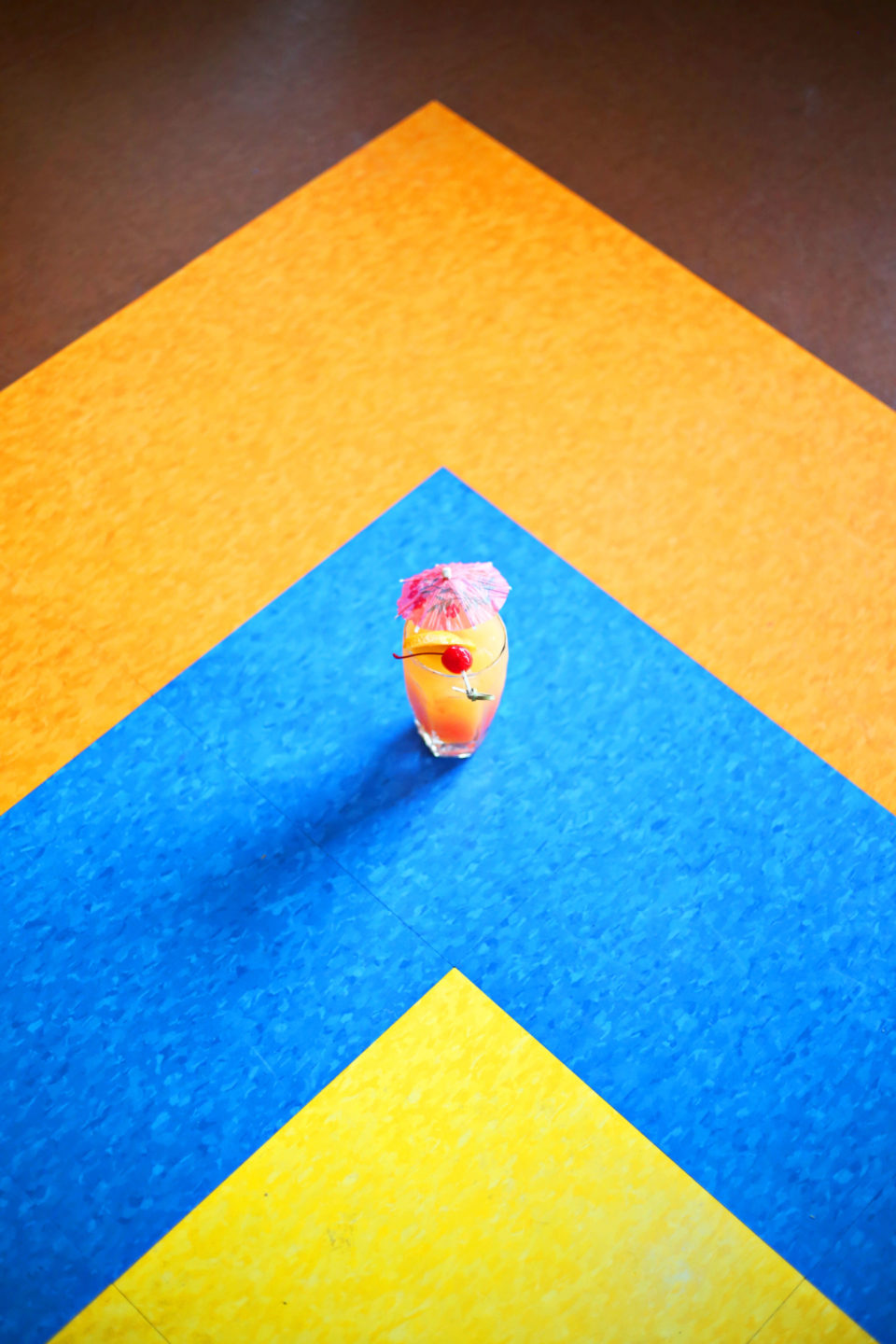 Besides the usual things to love about the warm weather arriving, I'm always excited to see seasonal offerings at bars and restaurants around town. I'm highlighting a few places in Jersey City that change their menus seasonally and telling you a little bit about what I'm drinking now.
Summer Cocktails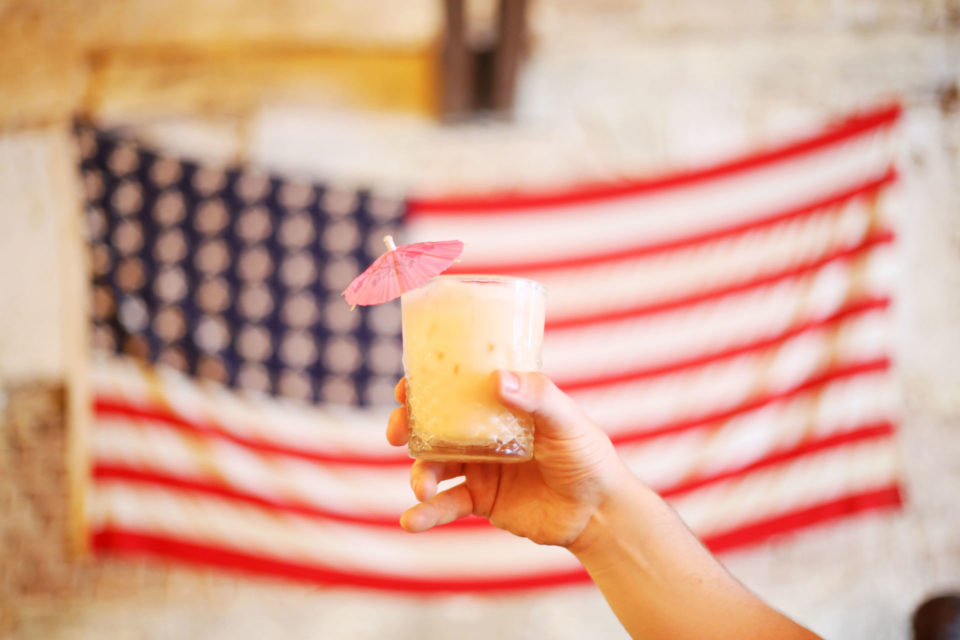 Hamilton Pork – 708 Jersey Ave.
I'm in love with Hamilton Porks new drink Summer Fridays. It's a riff on a piña colada with the addition of strawberries made with dark rum, pineapple, lime, coconut, and a fresh grate of nutmeg on top. This cocktail is sweet, fruity, and super refreshing, which makes it perfect for the hot days ahead and it compliments the spicy flavors of the food. Also — you had me at drink umbrella!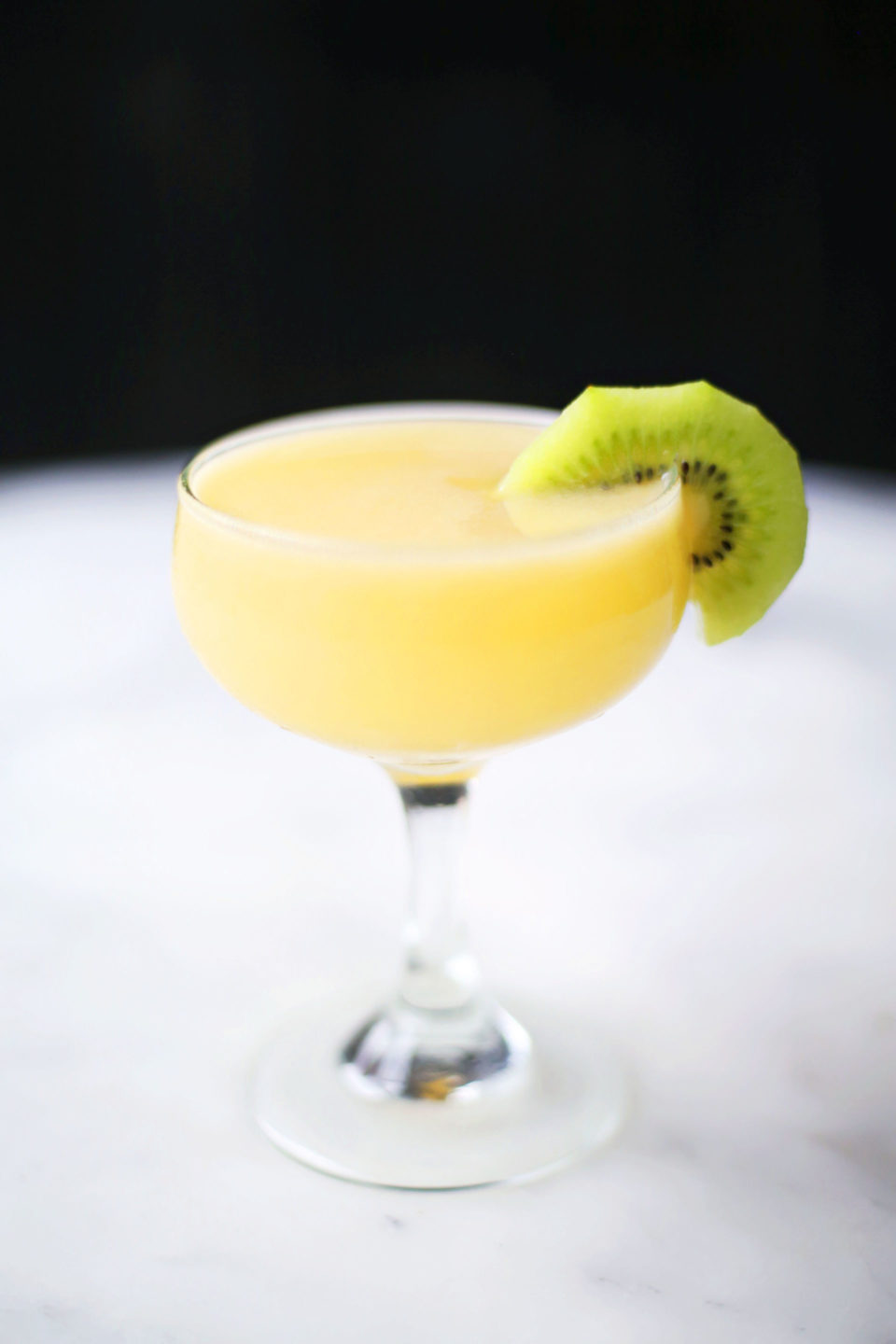 Raval – 136 Newark Ave.
The Mad Queen of Aragon is certainly worth the trip to Raval. It is a pisco-based drink which is a brandy that is produced in winemaking regions of Peru and Chile. It is accompanied by fresh kiwi, lime, cilantro and a rinse of Laphroaig (a smokey Islay scotch). This drink is fruity, savory, and the hint of peat from the scotch makes it super complex. While you're there, make sure you take a trip downstairs to check out the newly opened lounge, Red.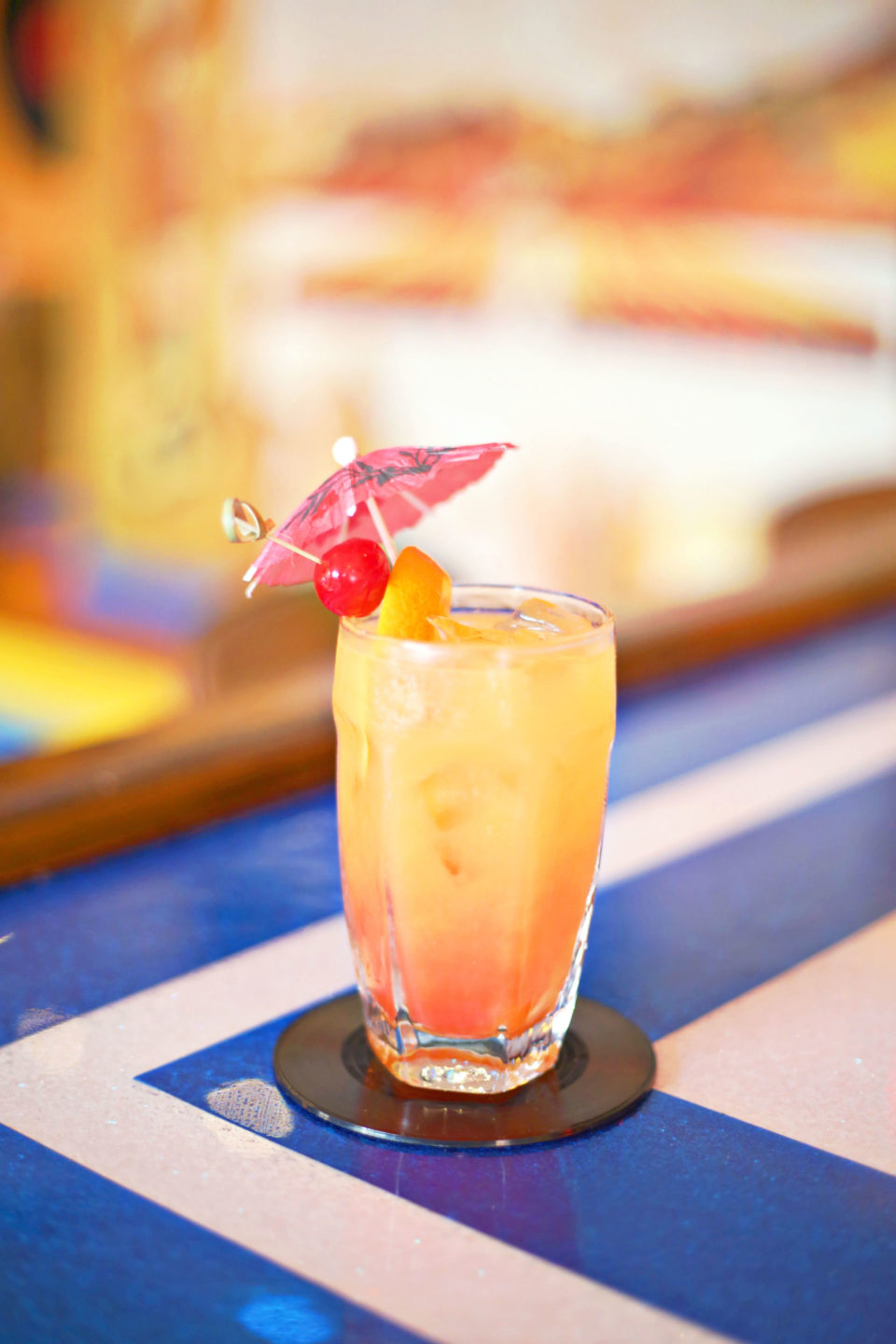 FM – 340 Third St.
FM is the newly opened 70's themed bar and restaurant. I have to admit, growing up in a house that my parents bought in the 1970's made me a little skeptical but boy was I wrong. The decor blew me away, the music was great, as was the food and drinks. I had their version of a Tequilla Sunrise made with mezcal, orange juice, and grenadine. There is certainly nothing else like it in town and I will definitely be back to try more. Seriously, the floor in there is EVERYTHING!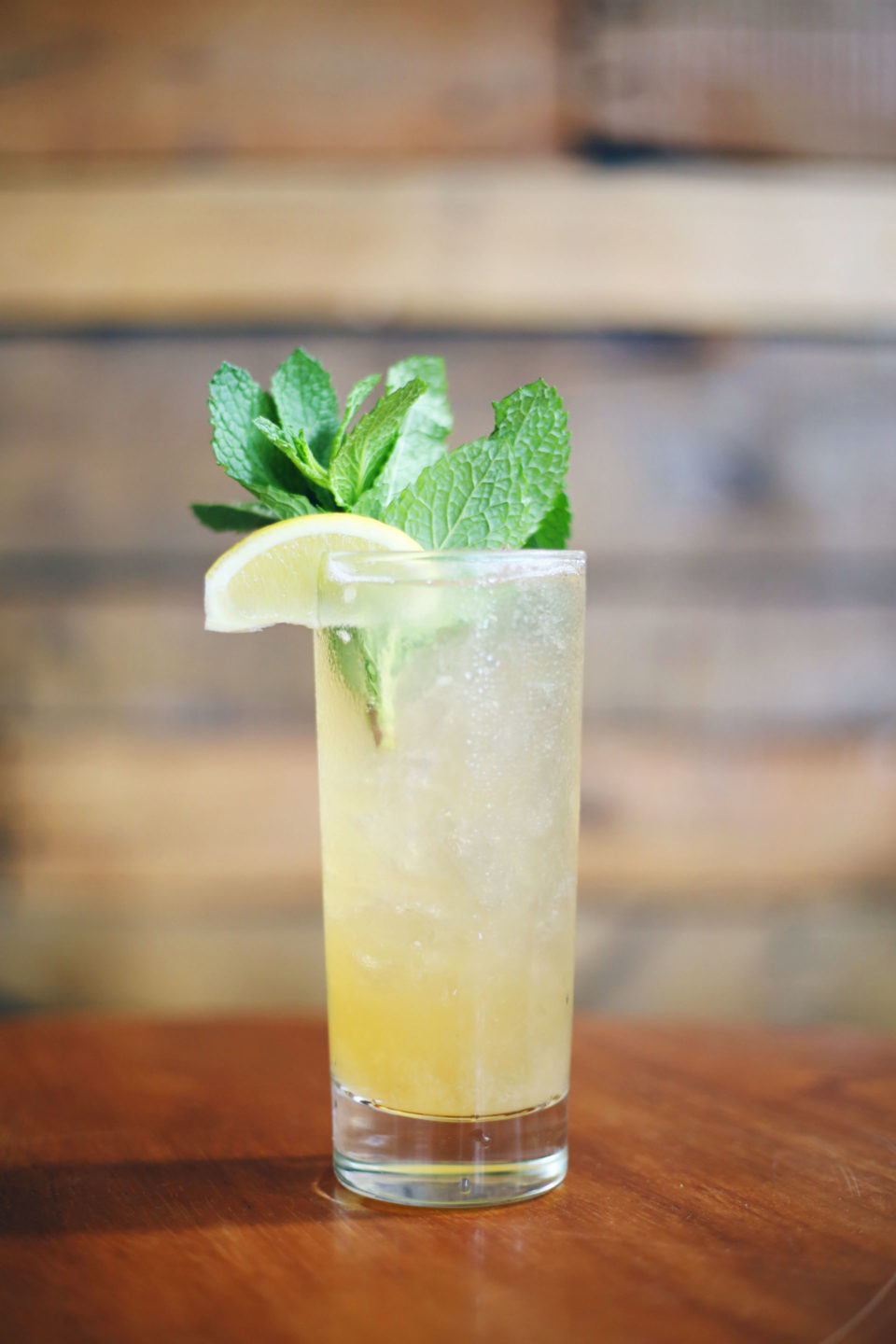 Hamilton Inn – 708 Jersey Ave.
Hamilton Inn recently changed some drinks on their menu and the one that caught my eye was the Kentucky Collins. It has bourbon, lemon, black tea, fresh mint, and club soda. There is no better combination than bourbon and iced tea, add some fizz and mint and you have probably the most refreshing summer drink in town! I want to drink it on a porch somewhere but I will settle for outside on the patio during brunch.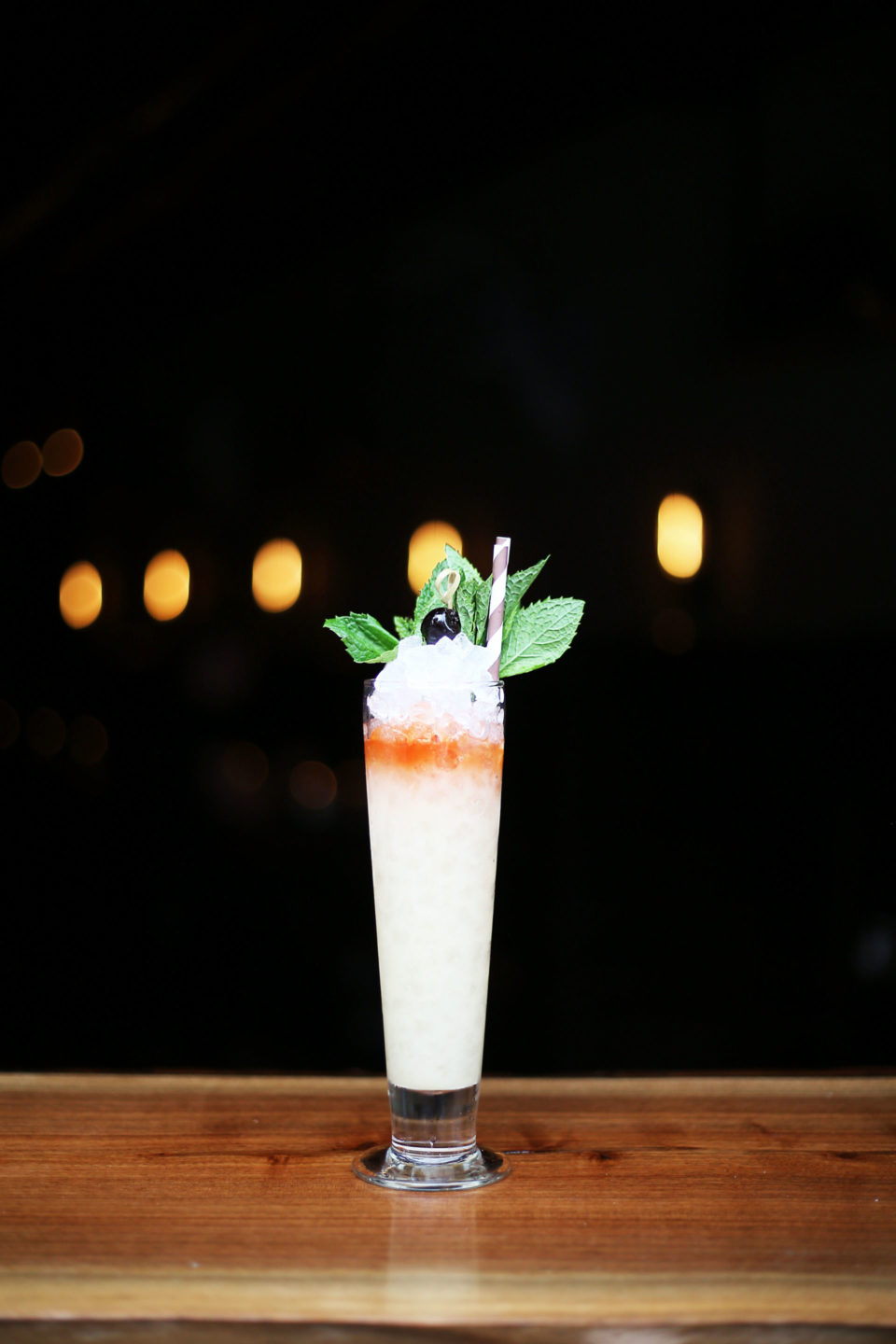 The Archer – 176 Newark Ave.
I've been consulting on the menu since The Archer opened and I've always made it a point to create drinks that are classically inspired with keeping Jersey City in mind (because I love Jersey City). I've named drinks after Hamilton Park, Van Vorst Park, Lincoln Park and Country Village. This new one is called the Arlington Park Swizzle with mezcal, amontillado sherry, banana liqueur, lime, orgeat (an almond syrup), and Angostura bitters. Not only are swizzles breathtakingly beautiful, but they're reminiscent of snow cones, which is perfect for summer. This cocktail is nutty, fruity, somewhat boozy and the crushed ice will surely cool you down.
I hope you get to try a few of these this summer! What's your favorite drink in Jersey City?