Governor Phil Murphy announced a few days ago that he is reversing the executive order for allowing indoor seating at restaurants given the uptick in cases around the state and country. It seems like a few weeks ago, our elected officials decided to just say "fuck-it" and let everything open up. Too quick. If you see what's going on around the country we are still going through this pandemic. This is still the first wave. Anyway, not trying to be a Debbie downer but it's important that we continue to be safe, wear our masks and practice social distancing and we can still safely support our local businesses.  Let's get DRUNK.  Here are a few spots across the city where you can enjoy a yummy cocktail outdoors!
Dullboy Bar
364 Grove street
Fox and Crow 
564 Palisade Ave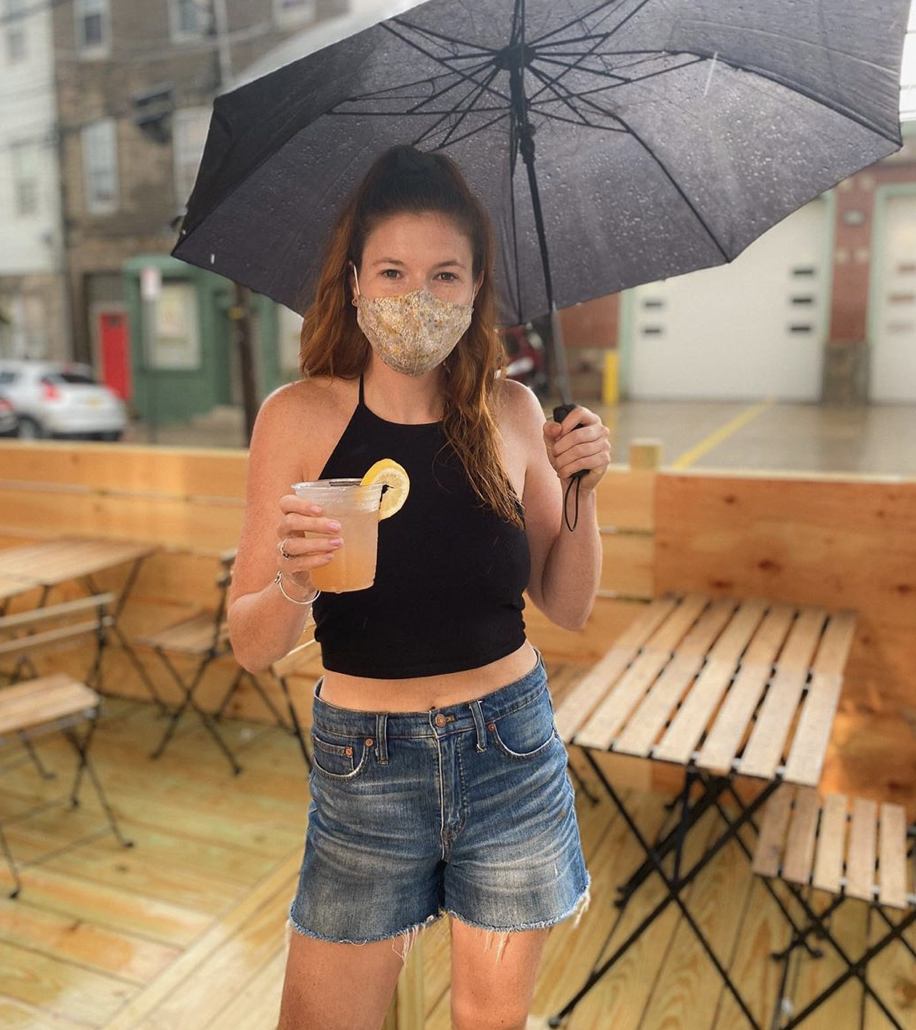 O'leary's Publik House
788 Garfield Ave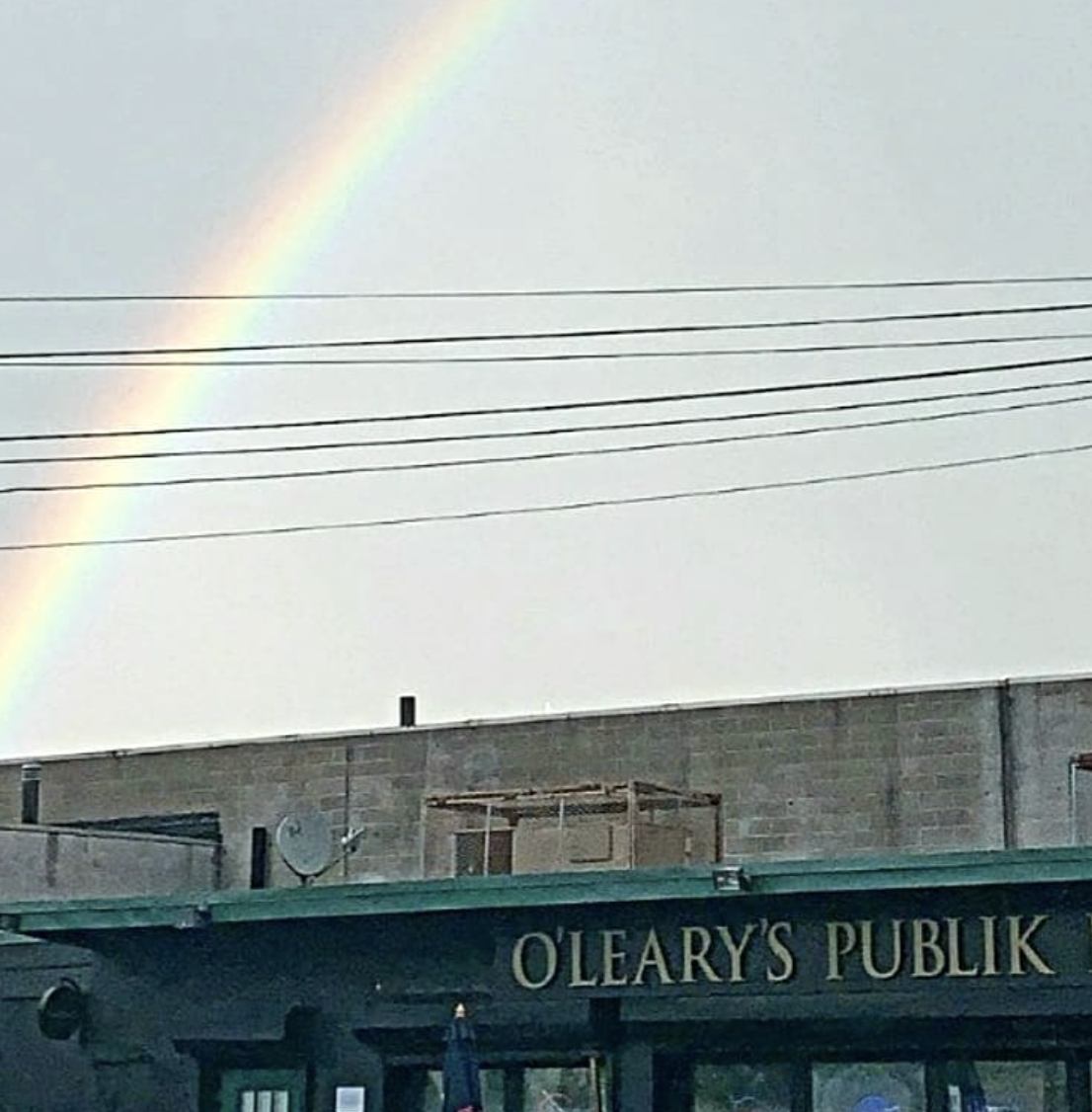 Ohara's
171 1st Street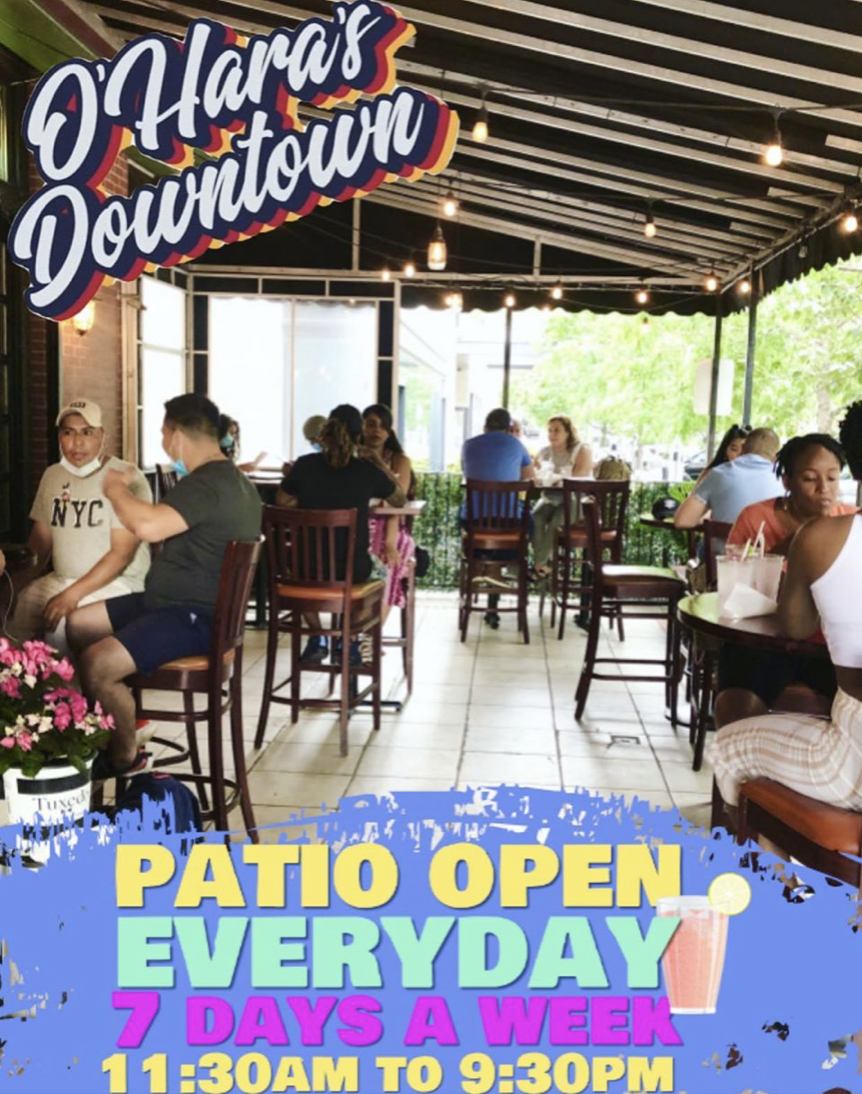 Patio Open
OUTDOOR SEATING OPEN
TOGO & DELIVERY AVAILABLE
Call 201-239-7373
( first come first serve )
we love serving you Jersey City
Just a few reminders to keep everyone safe & healthy:
•masks are required until seating
•masks are required while waiting for to-go orders
•follow designated signs to restrooms
•mask required for restroom use
•please be respectful of our neighbors and use inside voices
•no smoking / vaping in the patio area
Thank you everyone for the continued support as we try our best to stay open during this pandemic.
Kitchen Step
500 Jersey Ave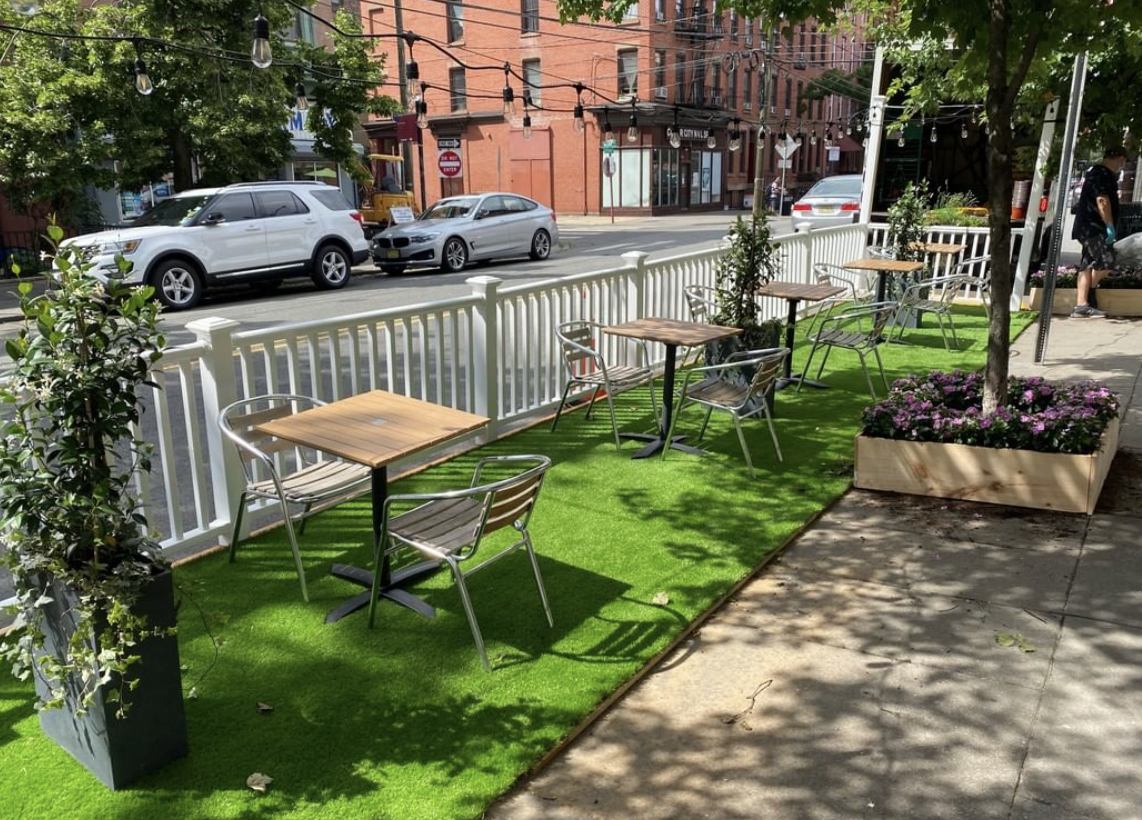 Harry's Daughter 
339 Communipaw Ave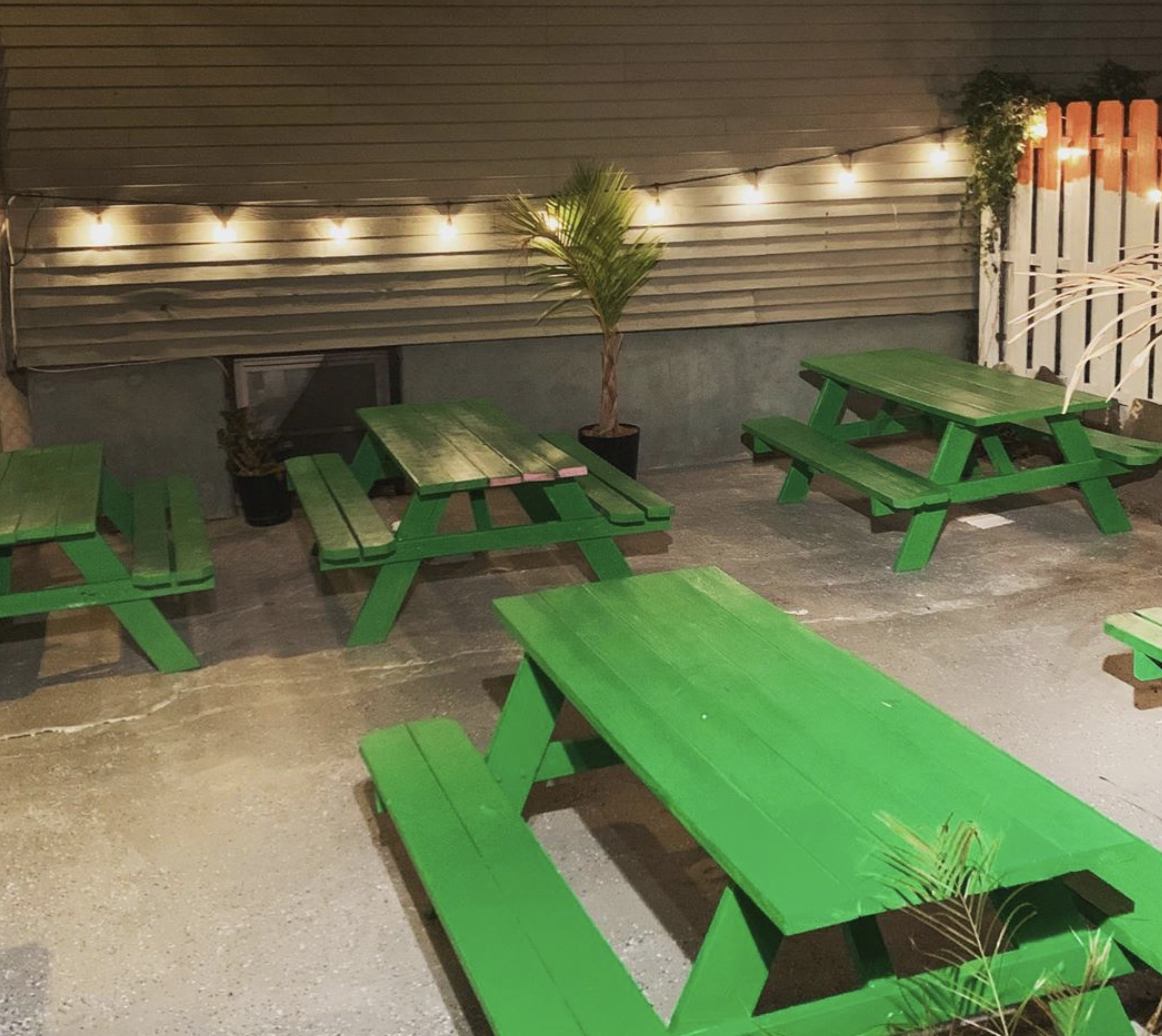 Saku Hoboken
936 Park Ave, Hoboken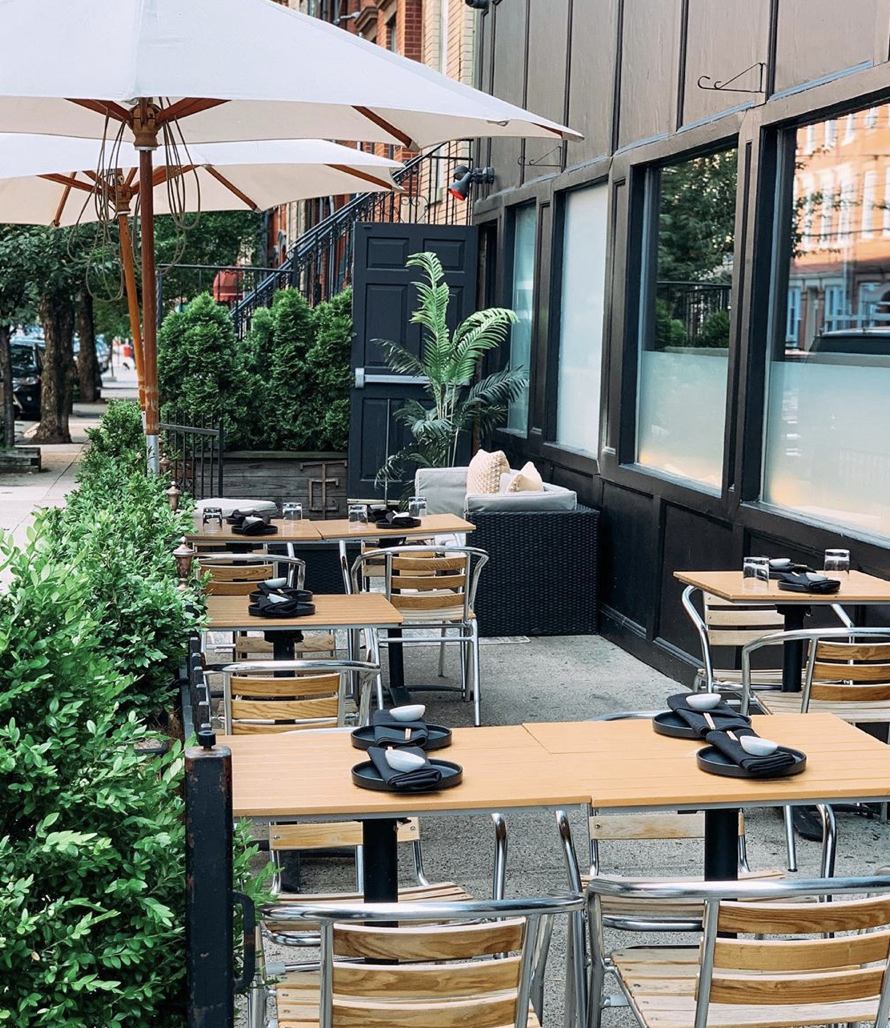 Pier 13 Hoboken 
Happy Hour is finally back Monday-Friday 12PM-3PM! ! 🍻 🍹 😍 Step out & enjoy the beautiful weather with some drinks! Pier is OPEN DAILY 12PM-11PM.
$4 drafts
$5 canned beers only
$8 frozen cocktails
$25 bottles of sangria or punches