Looking for spots to enjoy Thanksgiving dinner without having to do all the work? Here are 5 spots offering Thanksgiving meals in Jersey City!
Ruth's Chris
499 Washington Blvd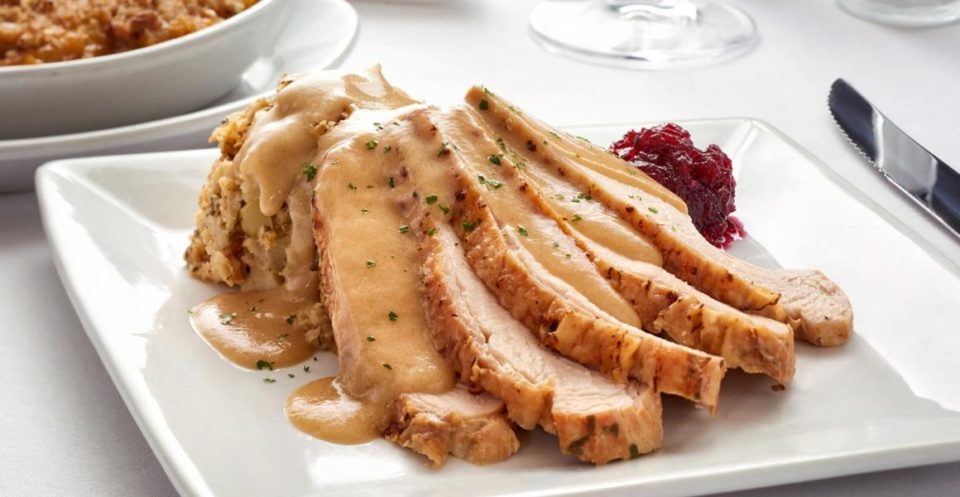 Ruth's Chris is offering a a traditional 3-course holiday feast featuring oven-roasted turkey for $41.95 (adults)/$14.95 (kids). Make a reservation online!
Satis Bistro
212 Washington St
Satis Bistro will have a 3-course dinner available from 3PM to 9PM alongside their regular menu. It's $40 per person.
VB3
475 Washington Blvd
Stop by VB3 for their standard menu or their 3-course Thanksgiving dinner for $34 per person. You can also get a turkey dinner to go for $20 (must be ordered beforehand). Dinner will be served from 11AM to close.
South House
149 Newark Ave
Enjoy some southern comforts for Thanksgiving at South House. There'll be a prix-fixe menu available from noon to 10PM for $35 per person.
Fire & Oak
485 Washington Blvd
Fire & Oak will be open for thanksgiving and will be including turkey dishes on the menu! Call to make a reservation today.