'Tis the season of day drinking and cocktails on the terrace. Grab a friend or two to enjoy these jumbo drinks!
Cellar 335
335 Newark Ave
Cellar 335 has Large Format and Two-Tier cocktails on their drink menu to serve anywhere from 2 to 8 people. Drinks include Zombie Priest Punch, Here Today Gone to Maui, East Australian Current, and Big Kahuna.
Mathew's
351 Grove St
Serving 4 to 6 people, the Millennial Pink Tea Party at Mathew's has Rosé, Aperol, Pamplemousse, Sparkling Wine, Hibiscus, Grapefruit, and Lemon to make this a delicious summer drink.
The Ashford
145 Newark Ave
Stop by the Ashford for drinks on the rooftop on a warm day, and enjoy their Pineapple Punch (served up in a huge pineapple).
Gringo's
12 Coles St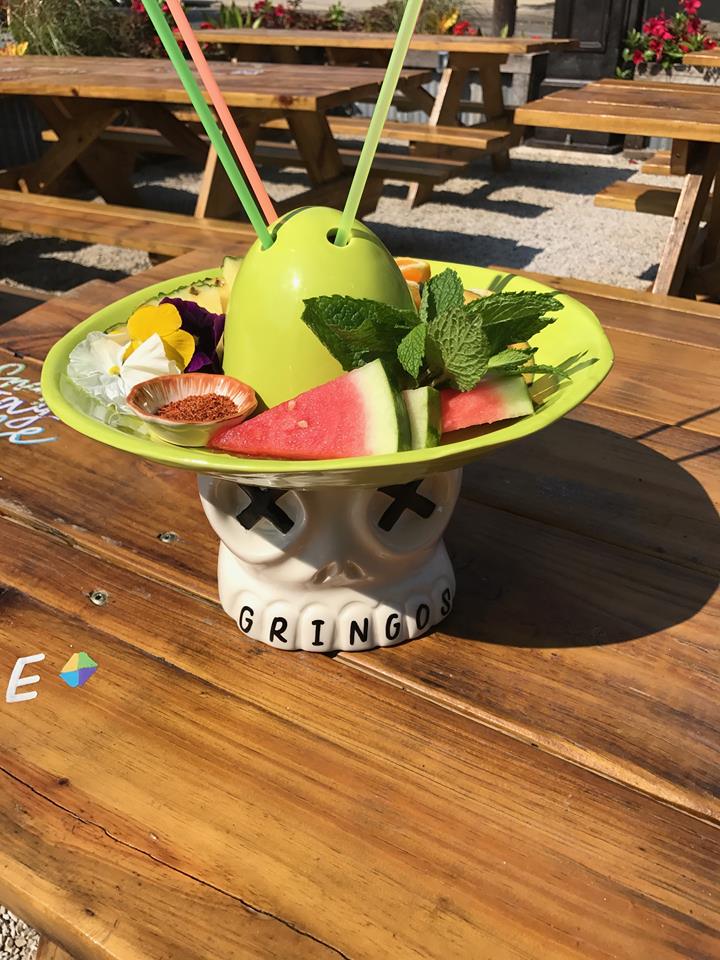 You can grab punchbowls at Gringo's that serve up to 4 people. Their cocktails can be made into punchbowls, or you can order one of their two featured bowls – Beat the Piñata and Bad Hombre.
Ringside Lounge
475 Tonnelle Ave
Ringside is known for their bucket drinks. Stop by for a 32 oz drink for you and a friend!