I've been venturing to New York City as they started re-opening outdoor dining, to see how it differs from Jersey City. New York is not the same, it's a whole other world. It feels almost post-apocalyptic. Without tourism, commuters going in and out of work, and Jersey people coming in for the vibes it's pretty deserted. It's crazy. That being said, getting parking is easy as pie, getting a table at a hot restaurant is easy too. It's definetly an interesting sight to see if you're comfortable venturing across the tunnel. I have been driving in as I do not feel comfortable taking public transportation yet.
We are going to be exploring the city more in this post-lockdown pandemic world so this post is just a little taste. Here are 5 spots you can check out for outdoor dining. You absolutely should make reservations first! Also FYI- NYC extended to-go cocktails for another month!
1- Ampia Rooftop
100 Broad Street
Ampia Rooftop recently opened their 4500 sq rooftop in the Financial district featuring individual greenhouses for social distancing dining. I had the pleasure of dining there the other night and it was a fun/interesting experience. If your nervous about outdoor dining, I recommend this place as they take extra precautions and are very pandemic approved.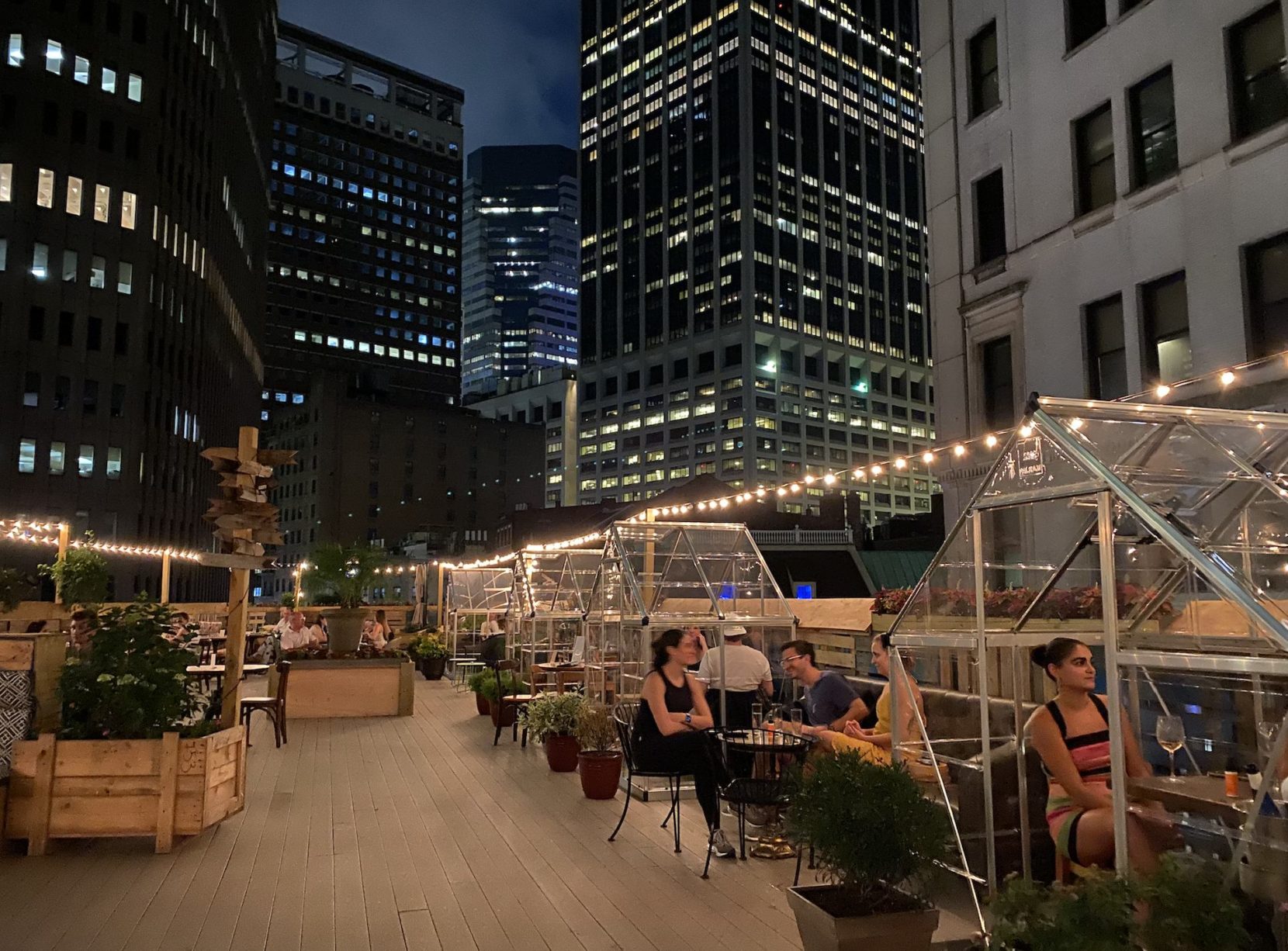 Reserve their greenhouses so you can literally be in your own bubble away from others, otherwise all tables are placed 6ft apart if not more.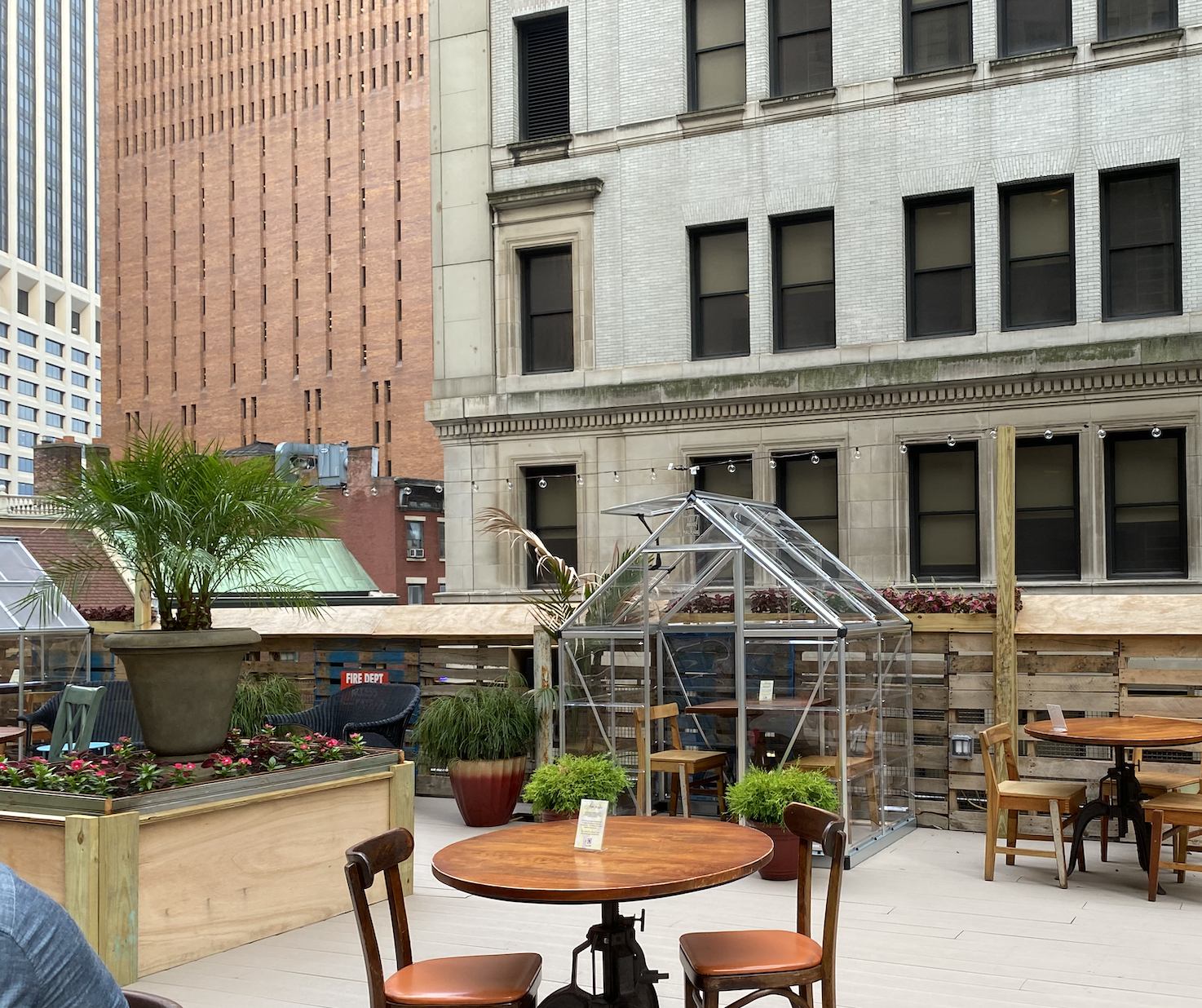 Every table has hand-sanitizer and a QR code digital menu for contactless ordering. You are required to wear a mask at all times until you are seated. (I recommend keeping your mask nearby and wear it when the wait staff approaches your table).
I had a lovely time, the drinks were tasty, the food was yummy.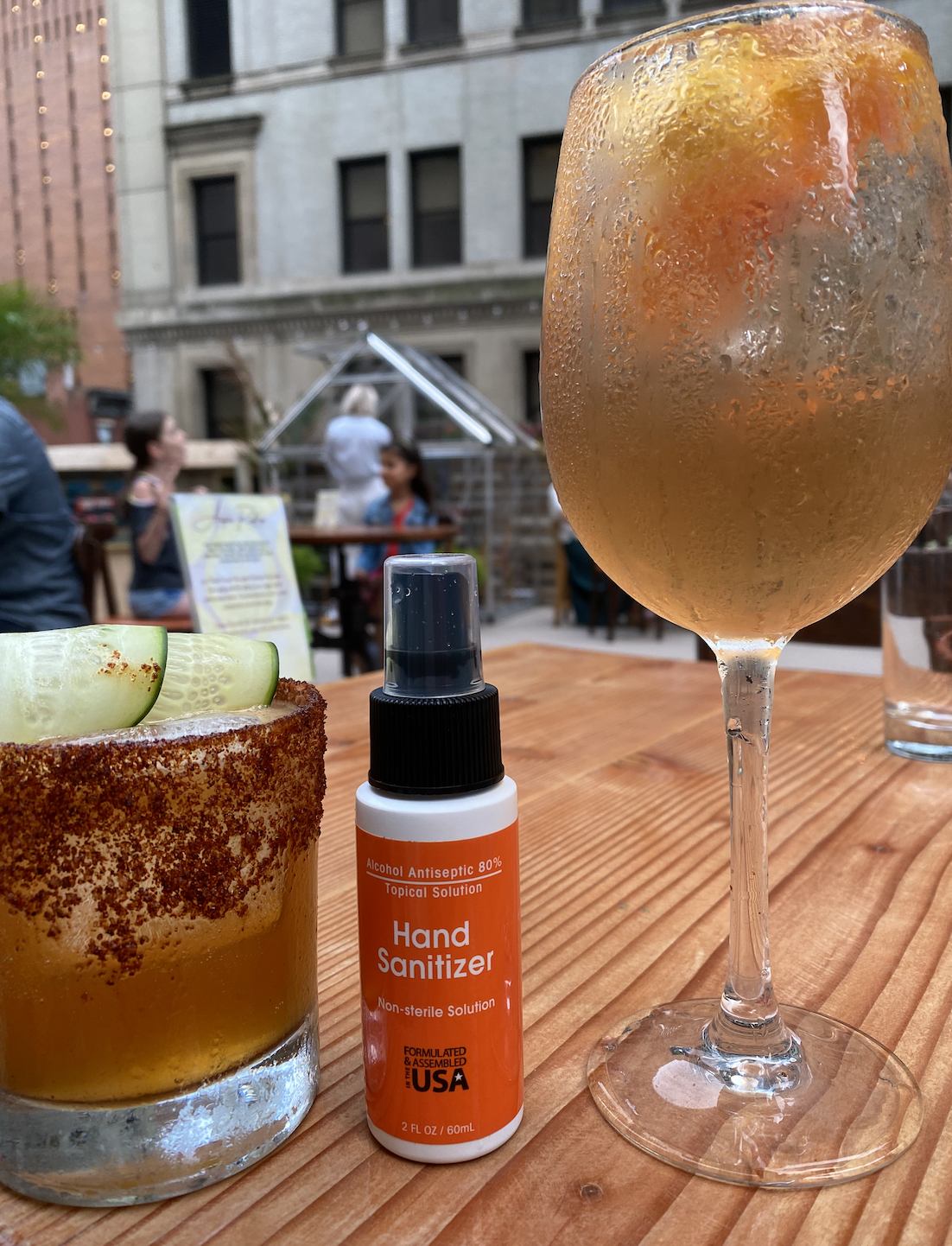 I had a chance to chat with the manager and asked him how things were going, he said that they were happy to open but that it has been stressful. Because they aren't able to have a full staff, the service can be slow at times and he said that some patrons have been giving them a hard time. This makes me incredibly sad that people are not more understanding of the situation. For fuck sakes please be kind to service staff! This isn't an easy time for them.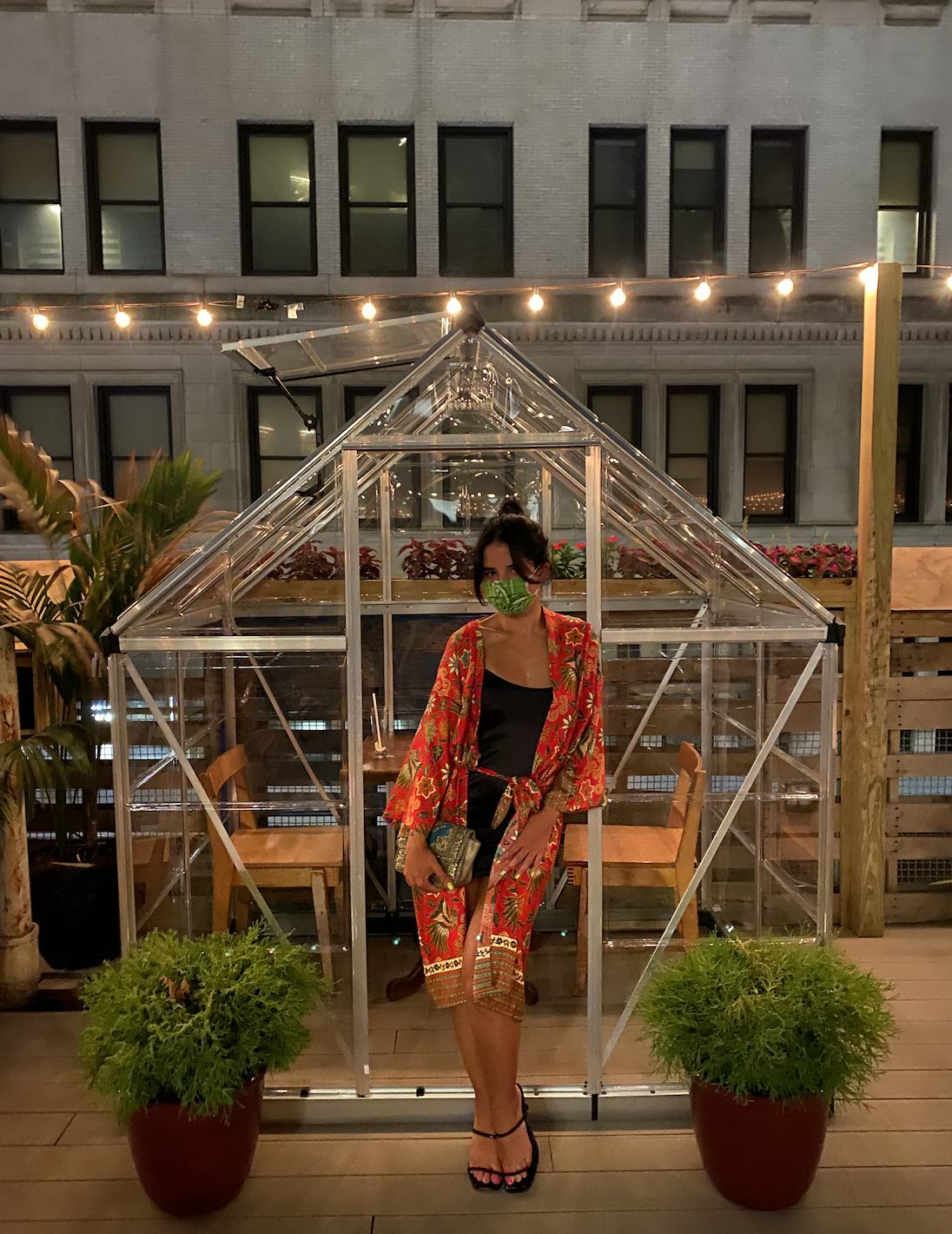 Also personally, I've been enjoying the slow dining experience. I enjoy taking my time to eat and drink and love that there is no rush to flip tables. Just saying.
I recommend reserving a table in advance
2- Butcher's Daughter Nolita
19 Kenmare St
If you're looking for a chill lunch with healthy and vegetarian options, I highly recommend Butcher's Daughter. The outdoor area is cute, but not big. Food is outstanding, drinks as well and I would say pretty kid friendly too. Really easy to drive to from Jersey City.
3- Gilligan's
310 W Broadway
Before eating lunch at Butcher's Daughter, we went to get t0-go cocktails at Gilligan's- "The expansive outdoor space brings a taste of the tropics to Downtown Manhattan. With tropical décor and an island-vibe food and drink menu"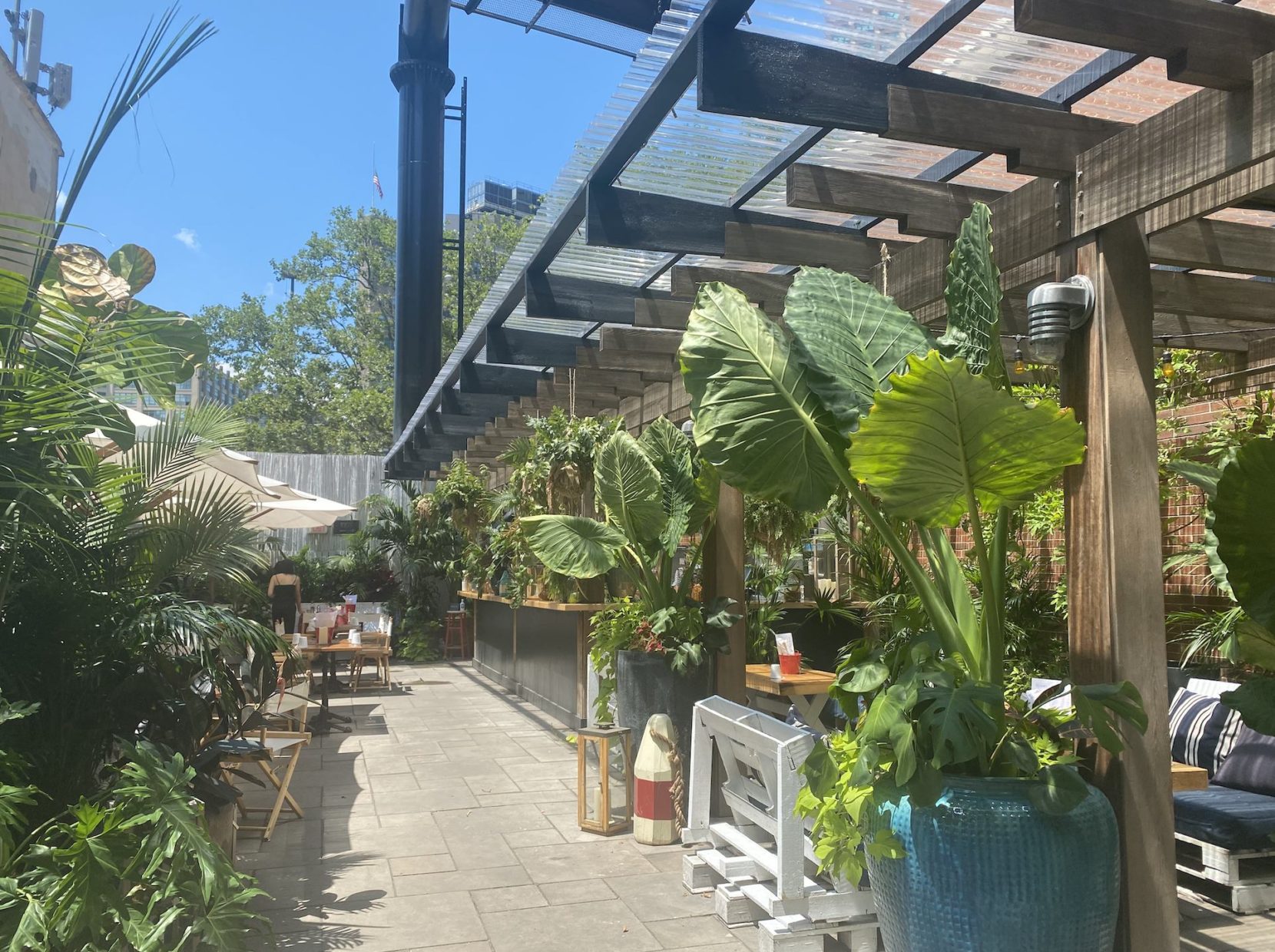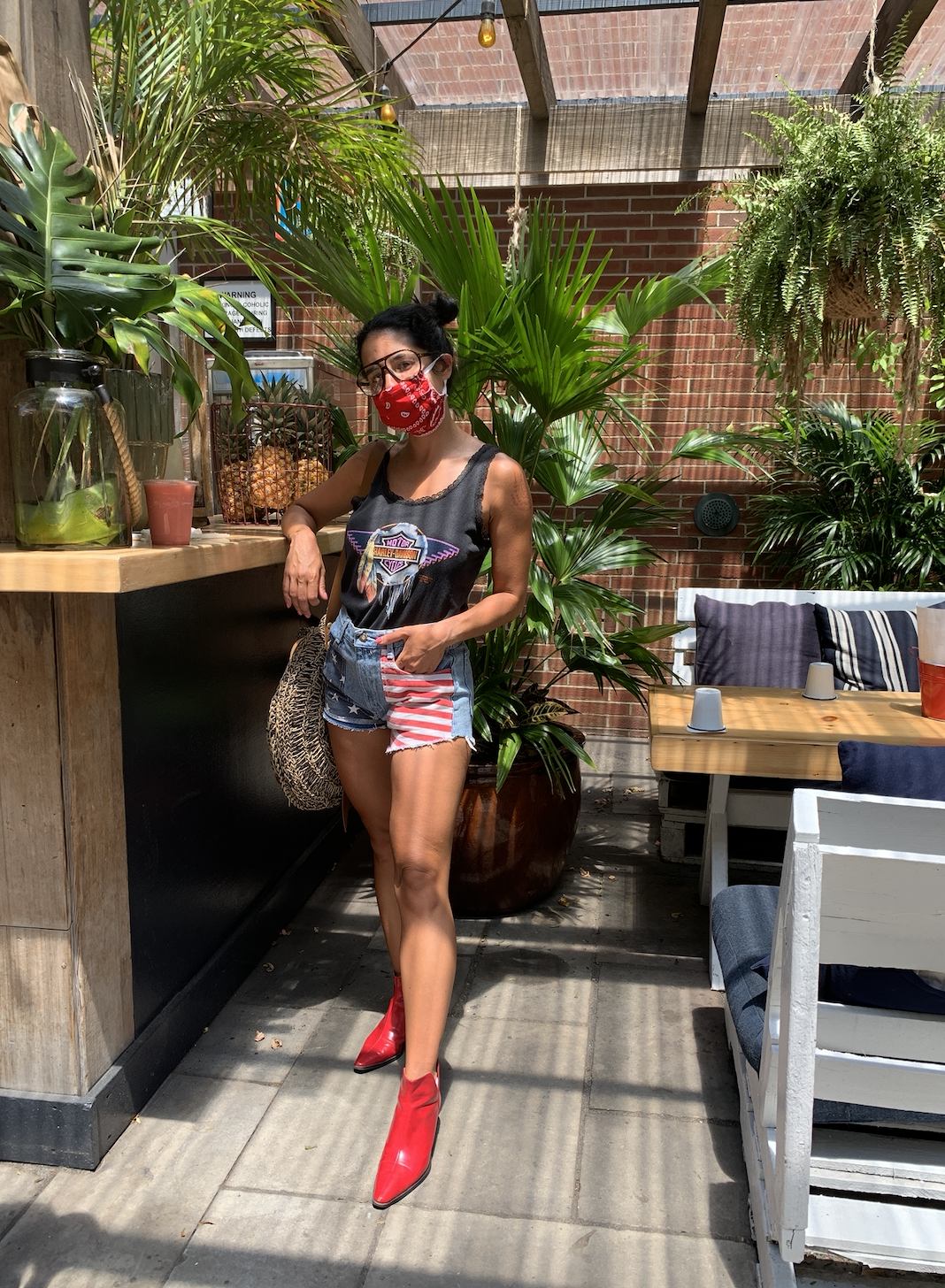 Super super cute, definetly a good spot if you have a special event or want to treat yourself. The outdoor space feels like you're on vacation. Can't speak for the food but who cares at this point? OUTSIDE IS LEGAL GIVE ME THE DRINKS.
We had the watermelon margarita, it was delicious.
4- Moonrise Izakaya
774 Amsterdam Ave
Located in the Upper West Side this Japanese eatery is a very cool spot to hang out. Sake, shareable bites, more sake. Food A++.
Text (646) 541-2506 for reservations.
5- Pastis NYC
52 Gansevoort St
I have fond memories of Pastis from the "Good Ol' Days"- Located in the meatpacking district, if you're looking for a bougie experience, pandemic style. Enjoy their outdoor seating while people watching (not many people).