Not only is breakfast the first and most important meal of the day, it is also definitely the most delicious! If you are anything like me, a simple platter of eggs, bacon and toast won't cut it. Here I've rounded up some of the most mouthwatering breakfast sandwiches in Jersey City.
The Hangover Sandwich at The Hutton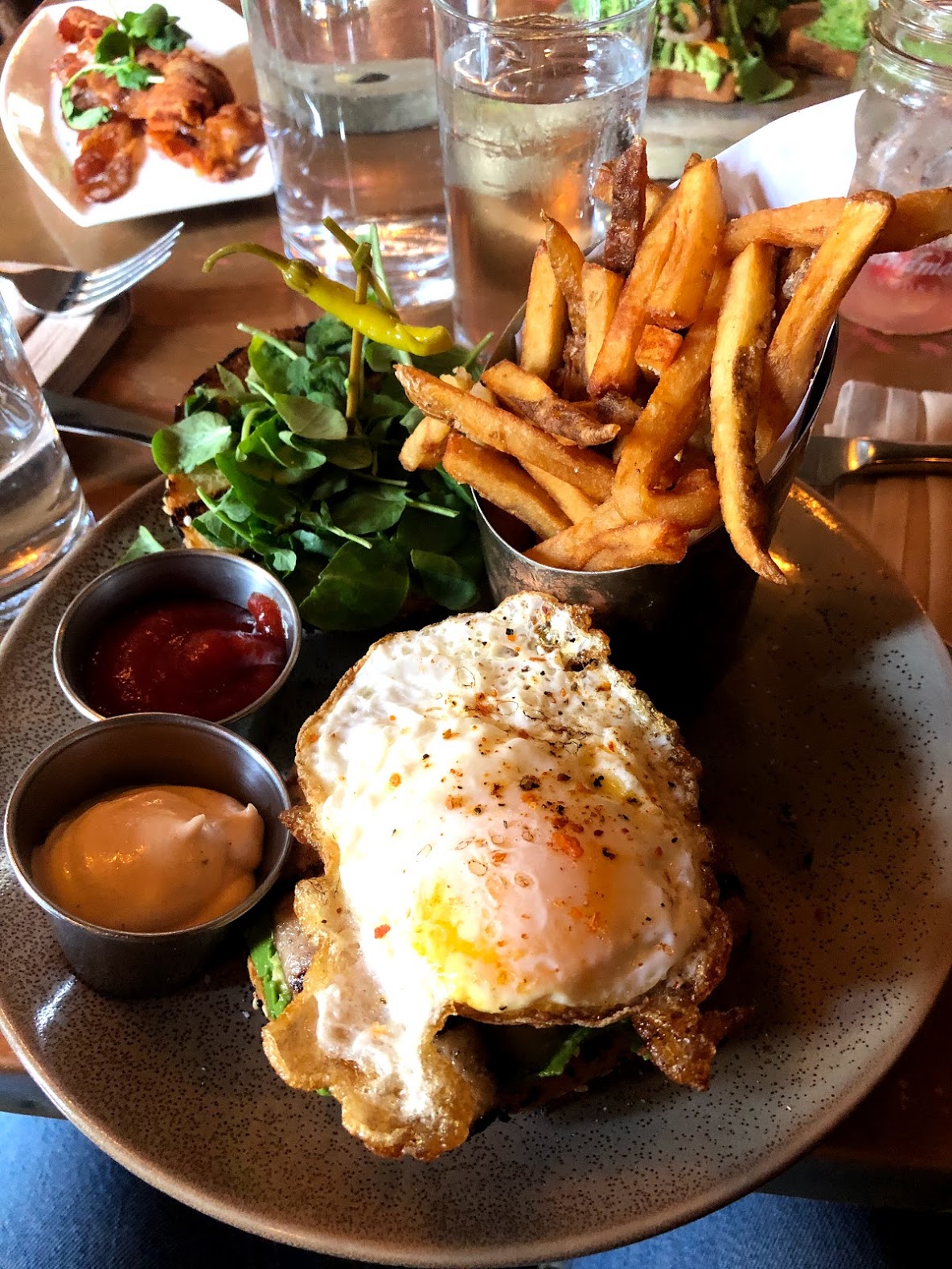 This sandwich has it all – the juicy Irish Bangers (aka sausages), a beautifully fried egg, avocado, a sesame and poppy seed bun, and baby leaves. Everything about The Hangover Sandwich just sums up the idea of brunch to me with a fulling and savory breakfast meat, a bun that reminds you of a classic Everything bagel, alongside the fries and chipotle mayo (I always order this on the side). If you haven't tried this yet, what are you waiting for? Head to The Hutton for brunch on Saturdays and Sundays from 11 am to 3:30 pm.
The Fawlty Tower at Sub Culture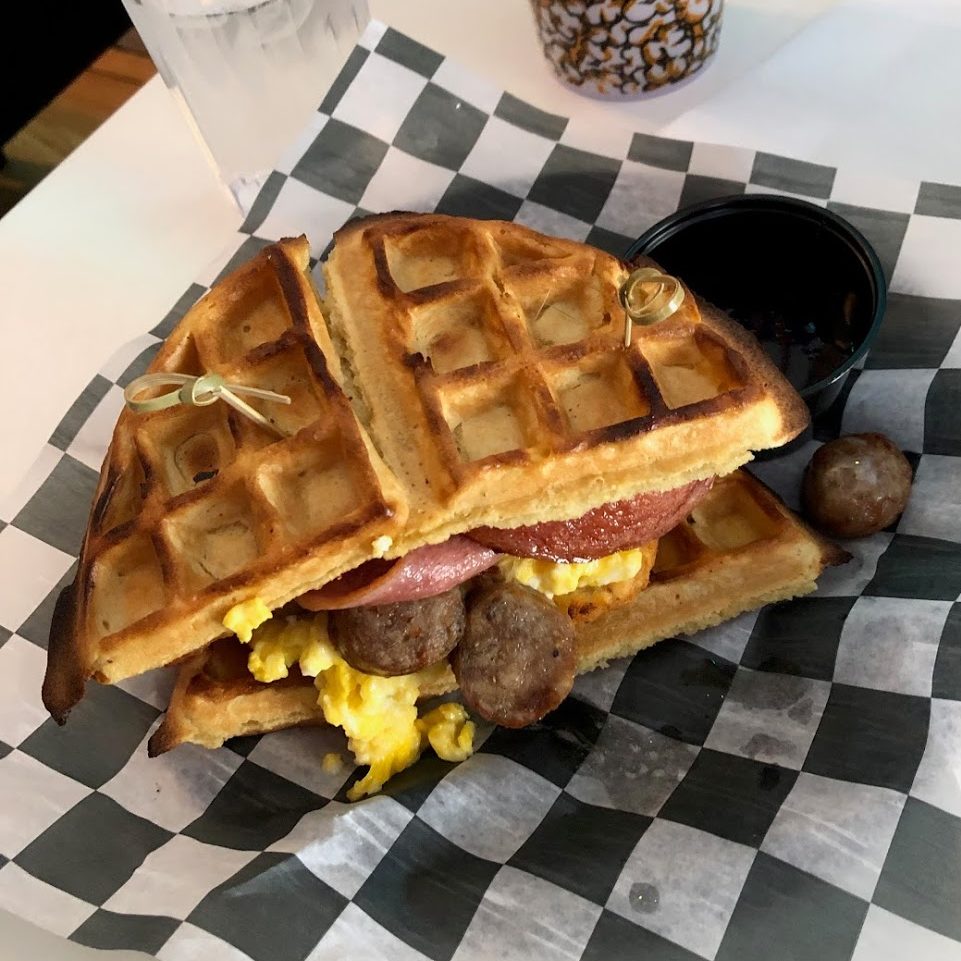 Have you ever thought to yourself "I want a breakfast sandwich with every single breakfast item known to mankind?" If yes, then race over to Sub Culture on Newark Ave and order yourself The Fawlty Tower. It is a club-style breakfast sandwich that is layered as follows: half a waffle, sausage, bacon, egg, a hash brown middle layer, Taylor ham, wait for it – more bacon and egg, and another waffle half on top. And it's "drizzled w/ maple syrup" aka drowned in it, so I'd suggest asking for the syrup on the side.
Exit 14B Burger at Left Bank
This list wouldn't be complete without a proper breakfast burger. While most diners and burger spots have their own version of a breakfast burger, this one takes the cake. Or better yet, the pancake. Called the Exit 14B burger and served with Taylor ham, a fried egg, American cheese and tomato on a brioche bun (used to be on an English muffin), this is your NJ taylorhameggandcheese bagel as a burger. It isn't technically on the menu anymore, but if you ask for it you will receive, and it is still on UberEats. 
Chicken Waffle Sandwich & Pancake Sandwich at Buddy Whos
There isn't just one, but TWO breakfast sandwiches at Buddy Whos that are more than worthy to make it on this list. First is their Chicken Waffle Sandwich, which takes Chicken and Waffles to the next level – with a giant waffle serving as the bread, buttermilk fried chicken and an over easy egg on the inside and drizzled with maple syrup on top. They also have a Pancake Sandwich (I suggest a rename to Pancake Burger) where they take two fluffy pancakes, a beef burger, bacon and egg and then douse it in syrup. Luckily for us, Buddy Whos is open daily AND they serve breakfast food all day long.
EDIT: Since the date of writing, Buddy's Whos' menu has changed, and doesn't include the two sandwiches mentioned above.
BONUS: Pancake Wraps at Life Pancake Company
If you haven't already heard of this famous Pancake Wrap, where have you been? Originally a part of the Brownstone Diner's menu, Life Pancake Company decided to keep them around even through the rebrand. With six different options of what to go inside of the supersized giant pancake, there is definitely a pancake wrap for everyone! I love sticking to traditional breakfast items, so the Original with bacon, scrambled eggs and American cheese is made for me. Or you could go crazy and try their Guy Fieri's Triple "D" pancake wrap, stuffed with buffalo fried chicken, mozzarella cheese, roasted peppers and bleu cheese dressing, which was featured on an episode of "Diners, Drive-Ins and Dives."