I can't even keep up anymore. To be honest, when I moved to Jersey City 10 years ago, I remember getting so excited when one new restaurant would open. Now in a span of just a few short months, we have 13 new spots and I am pretty sure I am missing a few on this list. It's exciting and also scary at the same time, because more options means more time to decide where to go eat, which if you are in a relationship is extremely stressful! Anyway, check these places out. Tell them ChicpeaJC sent ya.
Spend your money locally.
1. Hudson Hall
364 Marin Boulevard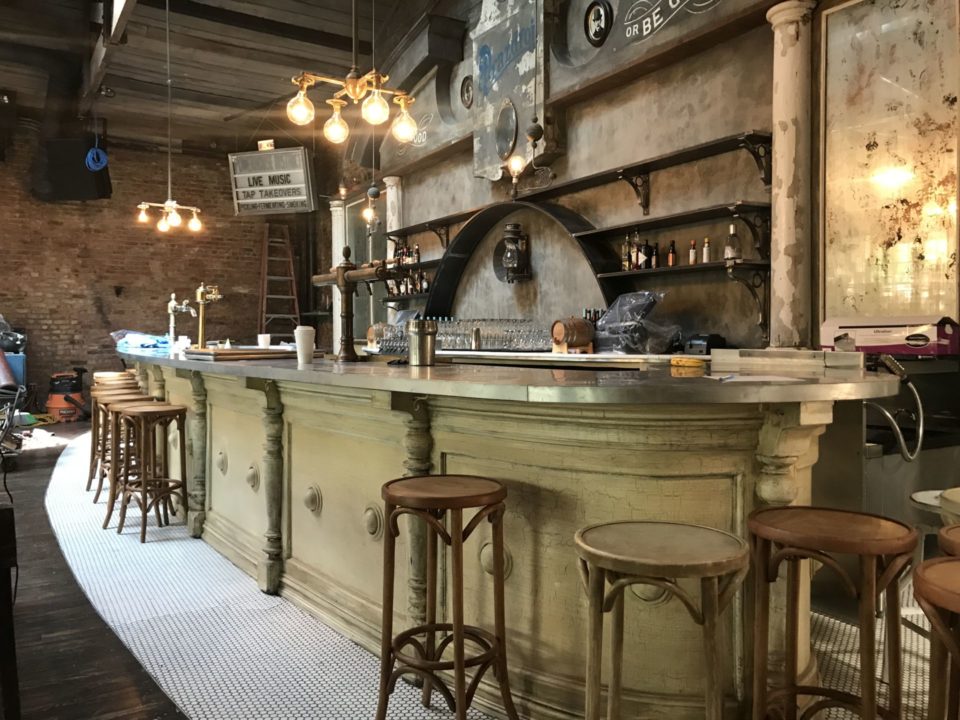 Hudson Hall has been under construction for what seems like a very long time. If you know anything about my food loves I am absolutely obsessed with smoked meats and fish. When I saw the sign go up saying "SmokeHouse", I felt like a kid in a candy store. I was invited for a secret tour the other day and was completely blown away at the design of this place. Its like you're in another era. I can't wait for my future photoshoots in this spot.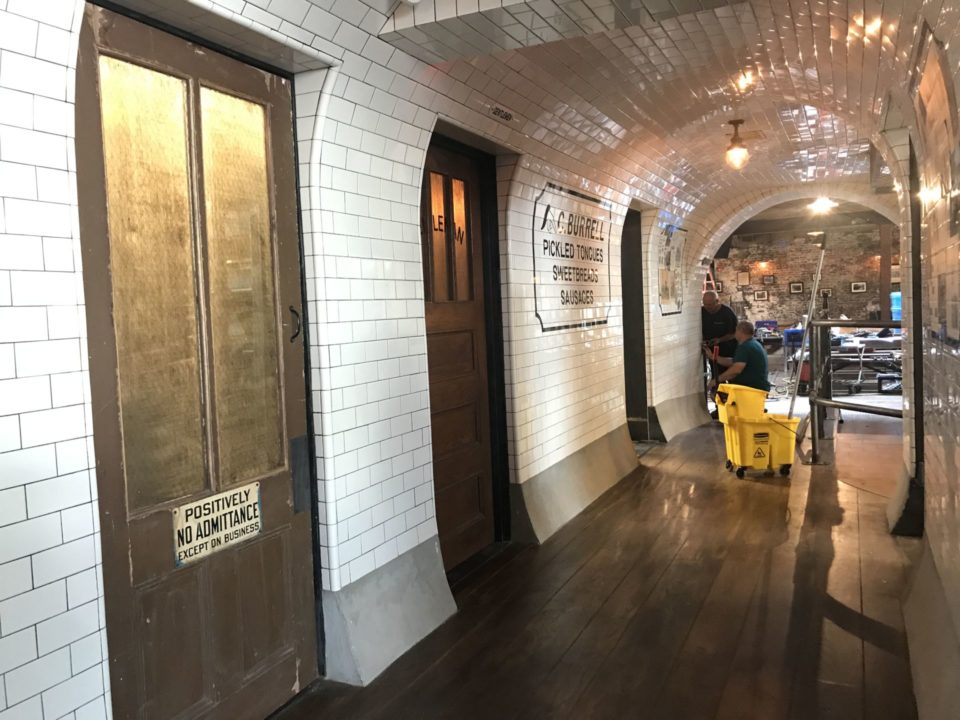 Hudson Hall JC is expected to open later this month as a Beer Hall and SmokeHouse with a menu focused on Eastern European and American flavors. The menu includes charcuterie, seafood, salads, sandwiches and platters along with a list of draught and bottled beers, Old and New World wines, and cocktails.
Hudson Hall also offers sandwiches, and a selection of its smoked fare by the pound, packaged to-go at its lunch counter and walk-up window.
2. WHEALTH & Co Journal Square
The homie Dave Trotta is opening his second location inside the new Journal Squared building. Dave is a dear friend of mine and I am so proud of him! Whealth & Co serves delicious farm to table eats (I know this for a fact as I've had conference calls with Dave while he is literally picking up eggs and meats at local farms). The food is delicious and fresh and it's going to be an awesome addition to the Journal Square neighborhood. Stay tuned for a sneak peak!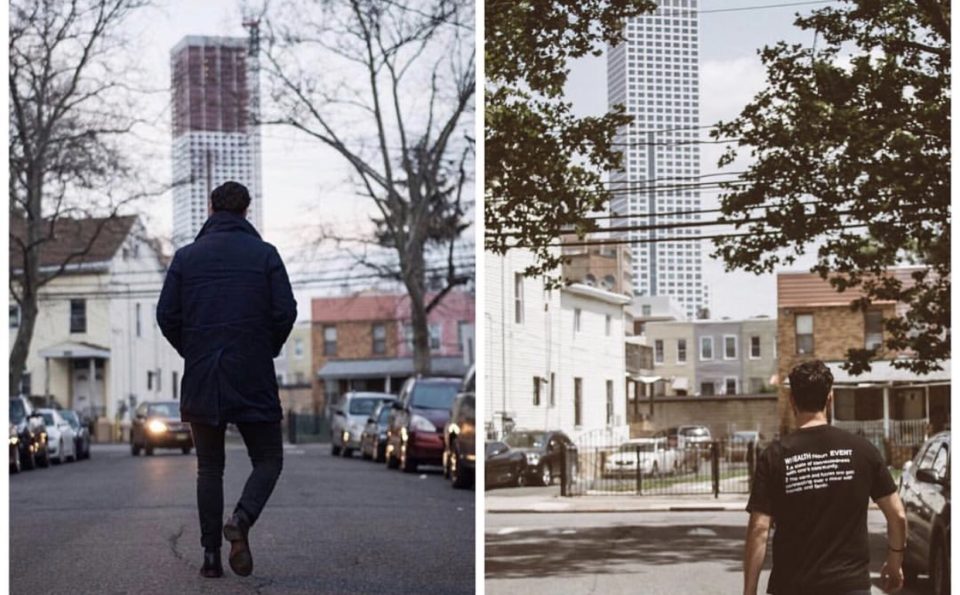 3. Jimmy Johns
110 1st Street

"Gourmet Sandwich" chain Jimmy Johns recently opened by the waterfront. At first when I heard about it my reaction was "Oh cool a fancy subways that we don't really need in JC." I was being a little negative. Upon looking into them a little more, I read that they use nitrate free, hormone free, minimally processed meat and good quality ingredients for their subs. I am kind of craving one right now. You can never go wrong with a fresh sandwich for lunch, that's a fact.
4. Piggy Back Bar
210 Hudson Street

Eater mentioned that Leah Cohen of Pig & Khao in the LES is opening "Asian-accented tavern" Piggyback Bar at Harborside. There isn't much info available, but we know we can expect a menu inspired by Southeast Asian cuisine!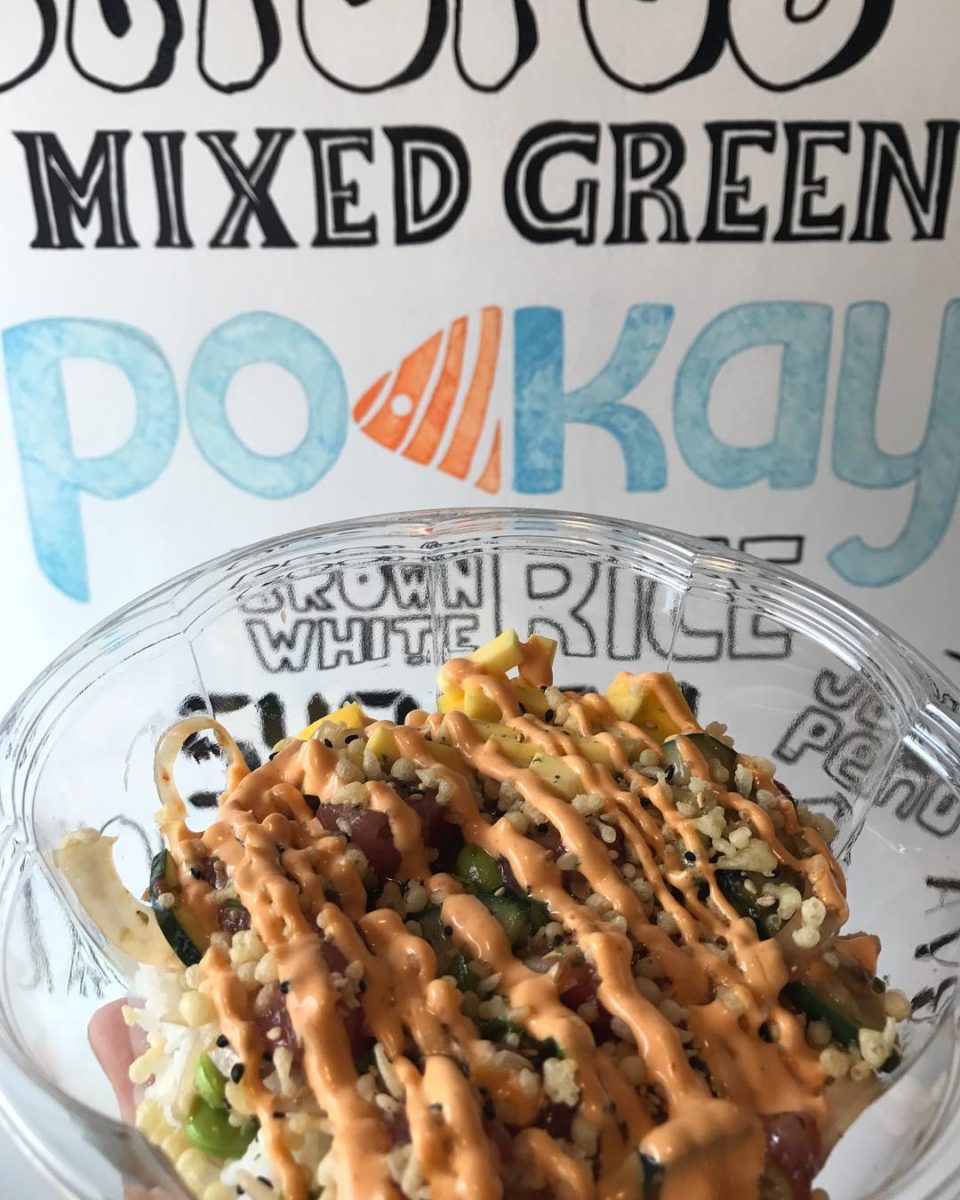 I went to the Pokay Bowl ribbon cutting recently and absolutely love Pokay Bowl. It's a small family-owned business, and they grew up in Jersey City. Pokay Bowl is a cute shop in JC Village, perfect for anyone looking to sit down and have lunch during the work day or for a little date on the weekends.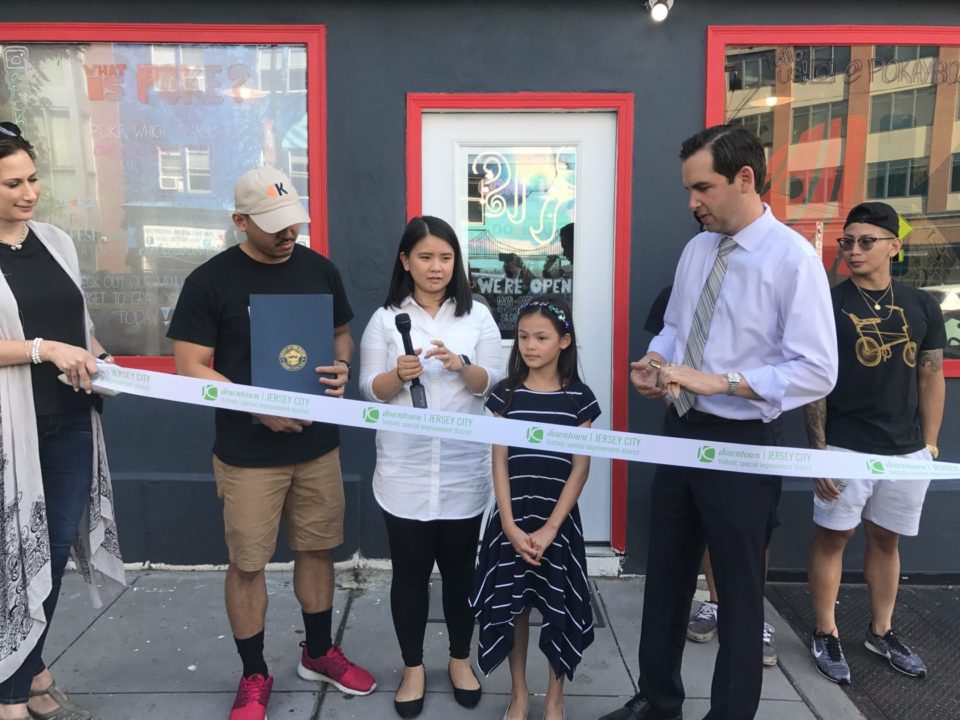 Juice Basin specializes in offering delicious organic cold-press juices, rich smoothies, raw foods, and more! They've opened in Asbury Park and they're bringing their juices to Jersey City.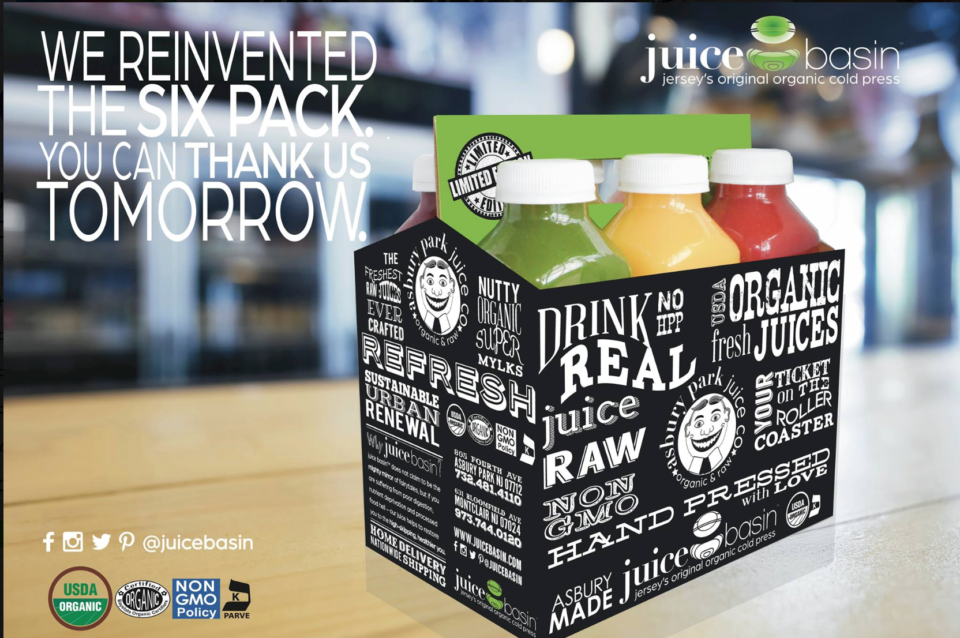 7. Zinburger at Newport Centre
30 Mall Dr W

In case you missed it, we finally have a Zinburger at Newport! This chain wine and burger restaurant enhances the casual burger eating experience and makes it fun for adults and children alike. Grab some wine, a cocktail, or a craft beer!
8. Chubby's Sandwiches Food Truck
Exchange Place

Chubby's Sandwiches might just be the perfect meal to stuff you up for lunch. They serve breakfast and lunch, and their menu is intense! You can get a "Not Your Philly Cheesesteak" which has NY strip steak, mozzarella, hot cherry peppers, red onion, oregano, poached cherry tomatoes, garlic sriracha spread. Or you could get the "Bacon, Egg, & Cheeze" with thick cut homemade bacon, eggs any style, shredded mozzarella. You might just need to take a little nap in the conference room after eating…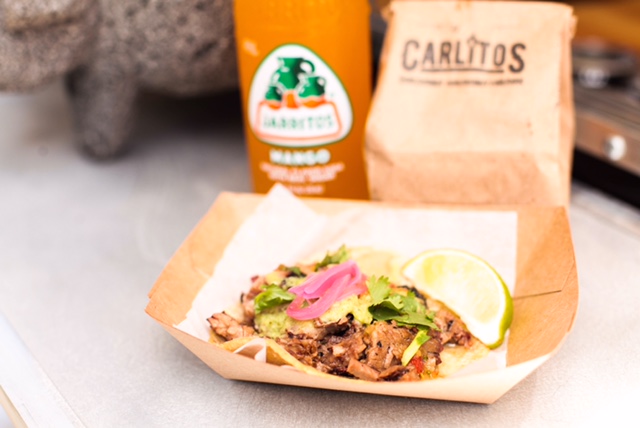 Carlito's BBQ Taco Trailer looks and sounds incredible, I'm so excited to try their food. They serve Texas-style BBQ cooked at low temperature for up to 16 hours with hard oak wood. They also serve Mexican street organic corn and aguas frescas.
10. Low Fidelity Bar
328 Palisade Ave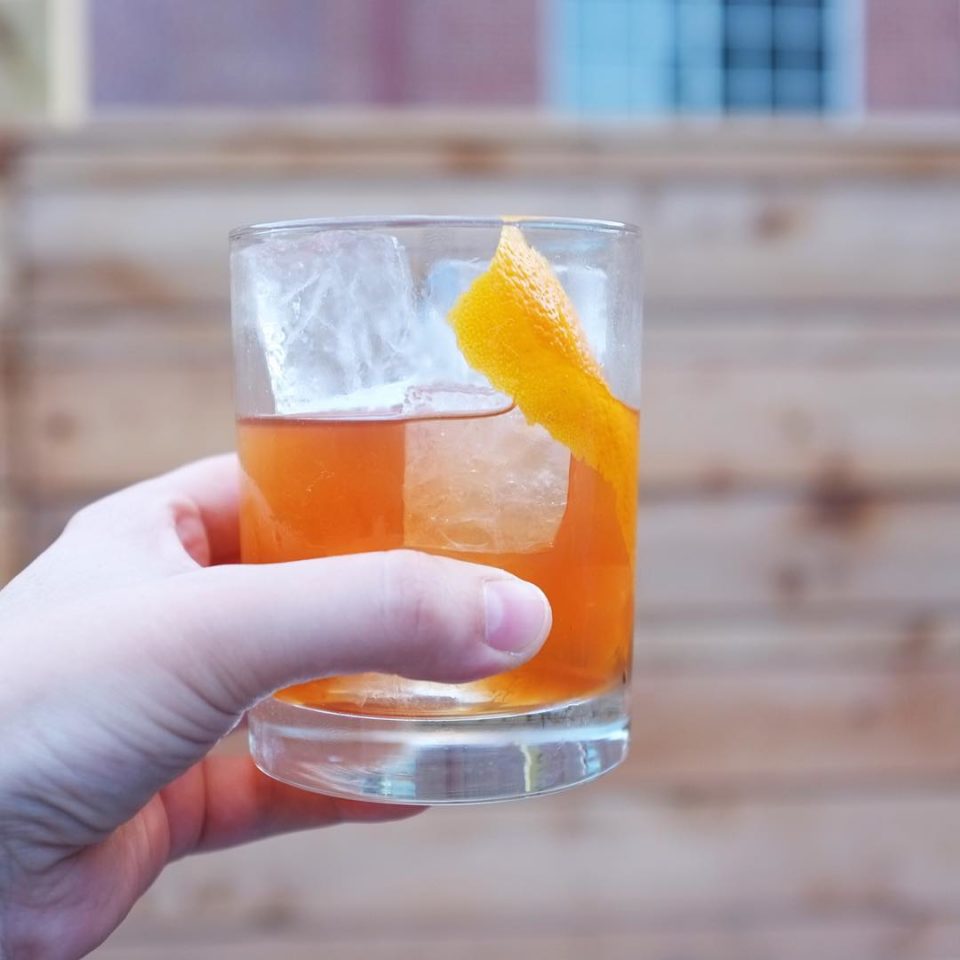 Low Fidelity in the Heights is a bit different from most places, especially because they have food trucks as hosts on different days until they get their kitchen up and running. Otherwise, they offer mixed drinks, wines, and beers!
11. Uncle Momo
289 Grove St

Uncle Momo is a new Lebanese spot opening where the old Marco and Pepe used to be. Based on their Montclair location, it's safe to expect a bunch of delicious brunch, lunch, and dinner options like Eggs Nantua, a Falafel Plate, Lamb Tajine, and more.
12. FROTH on Franklin
85 Franklin St

Opening soon, FROTH on Franklin is a new coffee house opening up in the Heights that will be offering coffee, matcha, and have an Espresso bar!