A small, but beautiful cinematic treasure has been discovered in the form of Chloe Zhao's Nomadland. In what has been one of the darkest years in film history thanks to the COVID-19 pandemic, this melancholic, yet funny and warmhearted movie is proof that cinema's bright, inspiring light can still find a way to shine on. Based on Jessica Bruder's 2017 non-fiction book Nomadland: Surviving America In The Twenty-First Century, editor, writer and director Chloe Zhao takes the acclaimed literary work and makes it easily accessible for viewers like myself who did not read the aforementioned book. In fact, Nomadland will likely touch the hearts of just about any viewer with its' beautifully conveyed themes of loss and adapting to difficult, ever-changing circumstances. Take my word for it folks, we have something really special on our hands here.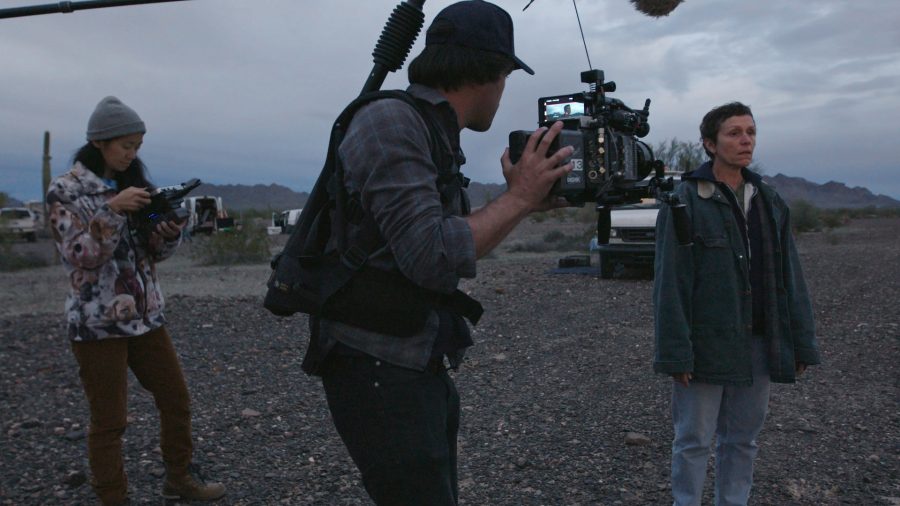 The film follows Fern (Frances McDormand), a woman who has literally lost everything following the Recession. Her job, her home, and even her husband have been ripped away from her in devastating succession. When the film begins, all of the aforementioned events have already taken place. Fern is now traveling in a van, hopping from job to job, venturing throughout the American Midwest. She has become the modern day equivalent of a "nomad;" a woman going everywhere and at the same time nowhere. The only company she has in her journey are fellow "nomads" who share stories that are sadly similar to Fern's.
The premise of a homeless Frances McDormand traveling through America in a van admittedly could have been a disaster in the wrong hands. Thankfully, this film avoids easy movie tropes in favor of being patient, reflective and observational in a manner that feels documentary like at times. Nothing in Nomadland feels like a movie and at the same time it gets right what so many movies get wrong. Whereas many films simply seek to distract and divert, Nomadland immerses us into this very real world and trusts us to open our minds and emotions to a journey that is far from an easy one to take. This journey is a quiet, somber one about people who have tried to make something of a life for themselves after losing everything.
That loss is felt in just about every inch of this film, from its' muted, but gorgeous cinematography by Joshua James Richards to the melancholic score by Ludovico Einaudi. The world that Nomadland presents to audiences is one filled with an ever-lasting sense of grief. Even in the film's lighter moments, one can not shake off the sense that all of what's unfolding is the byproduct of loss. The avalanche of loss is what drives Fern's journey throughout this film, and what she struggles to reconcile with. How do you make peace with losing as much as Fern has lost? The film's argument is that there is no easy way to get past loss, but rather live with it and keep moving forward.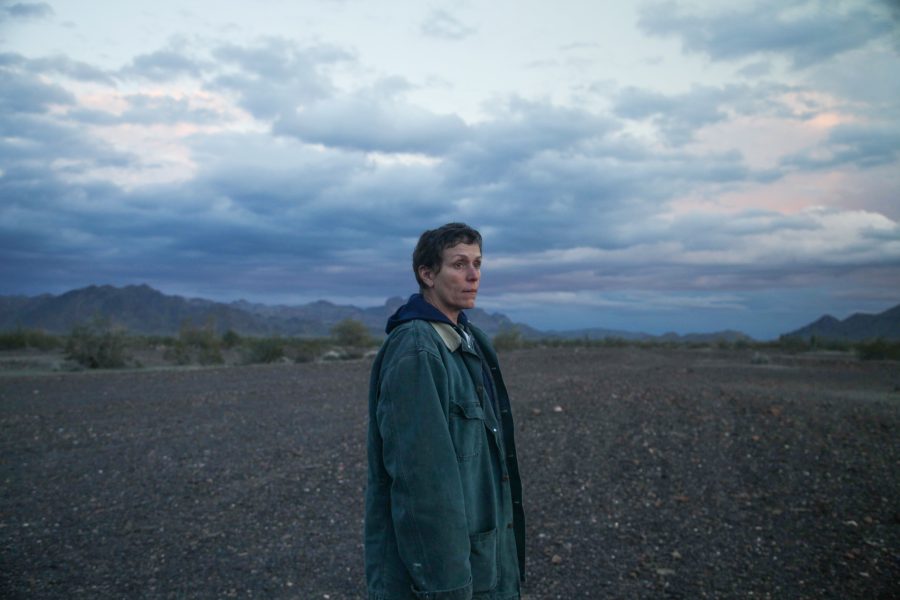 Such is why Nomadland works as well as it does. There is no neat and tidy conclusions presented for its' lead character, but the film celebrates her perseverance and the perseverance of her fellow "nomads". These "nomads" are people who have been outcast by circumstances beyond their control. These "nomads" are people who are often ignored by most of American society and met with pity by the rest. However, they still figure out a way to keep on living when everything is working against them. When a young girl Fern once tutored talks to her about her living situation, Fern tells that she is… "houseless, not homeless."
Fern has lost so much in her life, but her resiliency and her spirit are not among them. That weary, but ongoing spirit is demonstrated through the terrific Frances McDormand giving one of her finest performances. Like the movie itself, McDormand avoids acting tropes in favor of playing things completely authentic and lifelike. She plays Fern as a woman whose struggles clearly weigh on her, but she keeps a warm demeanor of herself. McDormand conveys Fern's emotions in tiny, nuanced moments, making every one of them matter. It is incredibly restrained and impressive work from one of the finest actresses working right now.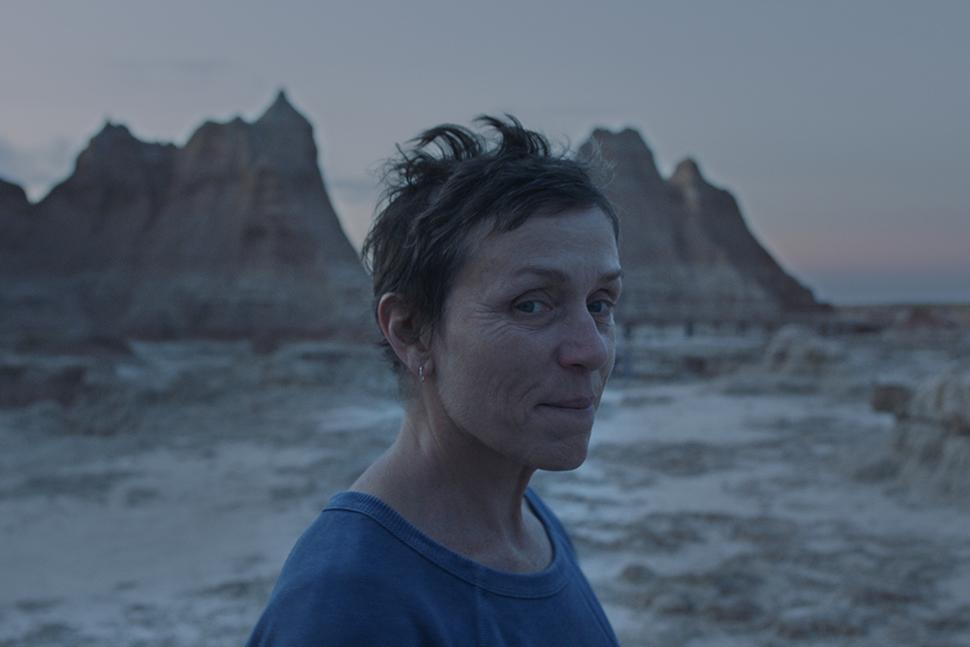 Such a performance is appropriate for a character that is essentially a mirror for a substantial portion of America. Millions of Americans lost everything in the Recession, and millions more are losing everything because of the COVID-19 Pandemic. Fern's story is the story of so many people, one in which good, honest people end up with nothing in spite of working hard their whole lives to make something of themselves. It is a cruel story that too many Americans have had to endure, and many more will unfortunately have to endure in years to come. Fern and her fellow "nomads" are exemplary of the reality of the American Dream. The reality that hard work and dreams do not always win in the end.
While Fern's story is filled with highs and lows, every minute of it is portrayed with humanity and compassion. Nomadland is essentially a call for empathy towards a culture of people who have lost so much, while honoring their ability to soldier on with so little. By the end of Nomadland, you feel like you have known Fern for years, and where her journey takes her next will linger in your head days after the film's conclusion. Such is a testament to the great storytelling by Chloe Zhao, who manages to create such a rich and fully realized story in a tight run-time of an hour and forty eight minutes. She has crafted what is easily the best movie of 2020 so far, and an early front-runner for the Best Picture Oscar in April. Whether you see the film in theaters this December or understandably wait for it to come out on video on demand, go on a ride worth taking and be rewarded with a sublime cinematic journey.