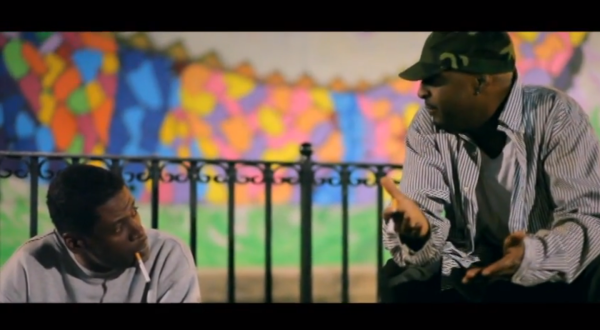 I have been getting some flack on social media these days, people saying I am out of touch with what's going on in our city outside of the downtown area. This is not the case, I am very aware of what is going on around me but this journey that I am on is about spreading the light and heart of our city, the positive aspects.
We are surrounded by so much negativity on a daily basis and my goal is to promote the people and businesses that make this city special….Stories about people who are passionate and giving back to this community. Anthony Malachi is one of those people. A local film maker who recently released a movie called "Interrogation Room 109" which was shot in Jersey City. The story touches on some of the issues Jersey City faces; crime, poverty and drugs.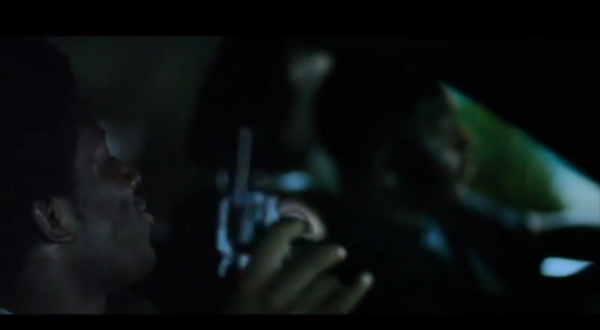 I met with Anthony and Tayo, one of the actresses in the film to get the background story on this film. I am writing this post right after watching "Interrogation Room 109" and even though my attention span is unable to sit through a whole movie these days, I was glued to the screen for the full 90 minutes. The movie is raw, gritty and touches on so many issues we face in society.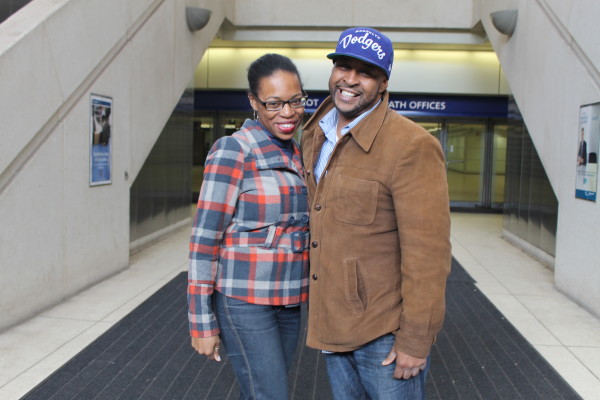 What are your names? My name is Anthony Malachi , I am Tayo Oredein.
What do you guys do? (Anthony) I am a director, producer, and one of the actors in Interrogation Room 109. My character's name is G-Low.
(Tayo) I am the actress that plays his girlfriend in the movie.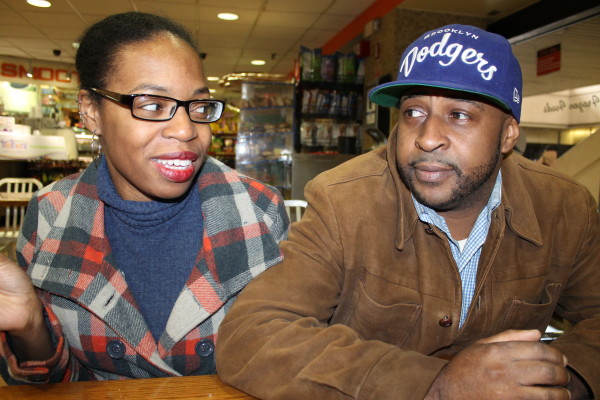 Is the story based on your life? (Anthony) It has some shades of my life involved…our focus for the movie, is that we want to bring it out to the masses but use it as an intervention tool. We are talking about decisions that you make in life that can really affect you and the people around you.
What is the story about? (Anthony) Interrogation Room 109 is an urban drama that is in part inspired by my own former life growing up in Jersey City. The story follows a drug dealer, Slice, determined to win back his beloved ex-girlfriend, Sharon. However, Sharon's new man, G-low stands firmly in his way. So Slice plots a devious scheme, complete with crooked cops, drugs, set-ups, murder, and blackmail to ensure his rival goes down, and stays down.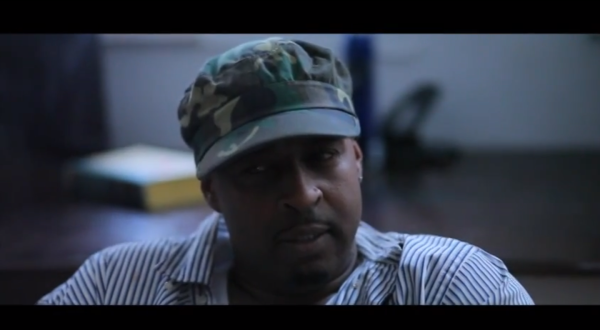 What part of the story is similar to your life? Decision making  cause I can admit that I made some bad decisions in my life, I made them and I paid the consequences for the decisions that I made, so that's what I see that reflects myself from that character. There were some decisions that Julio made that I wished that I never made…
Can you elaborate on those decisions? Well basically …. I was in the pharmaceutical business [laughs], and couple of people who I thought were my friends, but they never were. Some times I wished that it never happened but some of those things happened for a reason and it brought me to where I'm at today.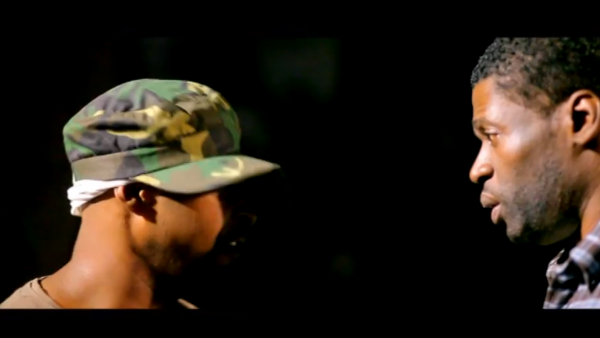 So the movie is based in Jersey City? Yes
What area? We actually shot some in Journal Square, some at Liberty State Park, Bayside Park, Lincoln Park, Garfield Avenue, Bergen Ave…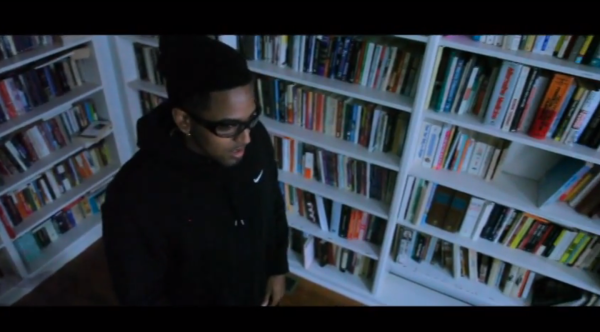 What made you decide to shoot a movie? I was making shorts and I guess I wanted a challenge… my friend wanted to make a full length movie. I knew that it was going to cost money and I was going to need certain people around to make this work, and I saw it as a challenge. One of my friends Lance helped us finance the film and all the actors that donated their time and basically gave their time for free.
How was your experience in the movie? (Tayo) It was a lot of fun this is the first time that I actually acted in such a large capacity, where I had speaking roles, the other things that I did were small parts in music videos, shorts but it was a lot of fun because I met a lot of really cool people , and I felt that I had the chance to grow. There's always room for improvement and I learned a lot on set from him, he's a really amazing director and the other actors as well but I look forward to doing more projects…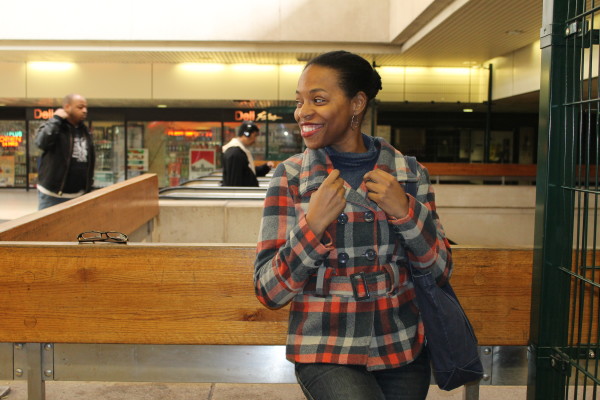 So can you tell me more about your character? (Tayo) Her name is Sharon she's kind of like a little high maintenance, like prissy, but she's sweetheart , she had a relationship with G-low , and her ex-boyfriend Slice. She left Slice because his lifestyle was too deep in the streets and G-low's character is not as heavy as that, so she felt she could kinda deal with that. She ends up getting into beef with some of the people that he is involved with because the ex-boyfriend Slice wanted to get back in her life…
It sounds like a love triangle situation. (Tayo) Yeah, and there's a little bit of revenge too. Theres another character that goes by the name Ce low and he's seeking revenge on Slice for killing one of his friends, that's one of the subplots too.
So wait are you guys dating? Actually we are…
(Tayo) I can't stand him [Laughs]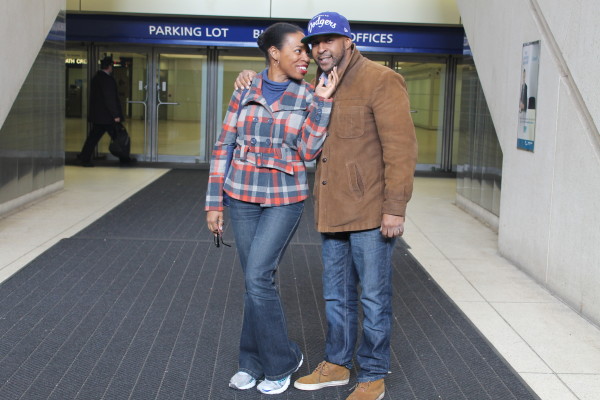 Did you guys get together on set? How did it happen? We met down at the pier to talk more about our parts in the movie , and then we found out that we both have similar interests….
How was it working on the film together? (Tayo) Well we didn't get together until after the fact, we met because of the film and because of that we felt some type of chemistry….
Anything  you want people to know about the movie? (Tayo) Theres a lot of actors from Jersey City in this movie and they are; Lance Booth, Claude Joseph, Jofreey "Crash" Gant, CiCi Steed, Rochelle Walker and of course, myself.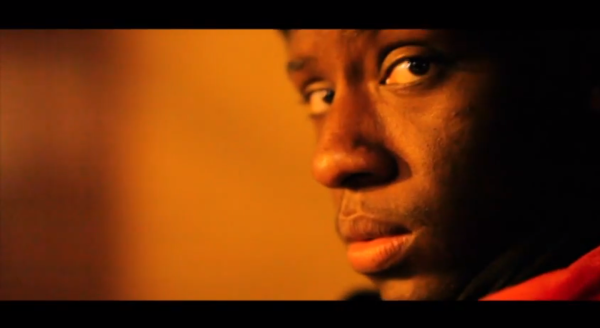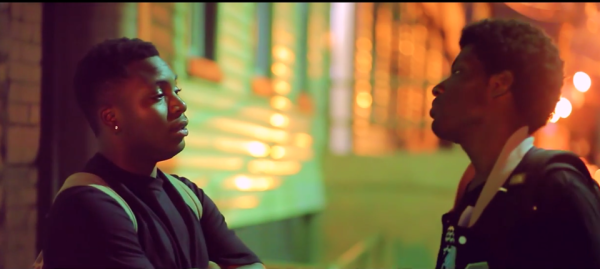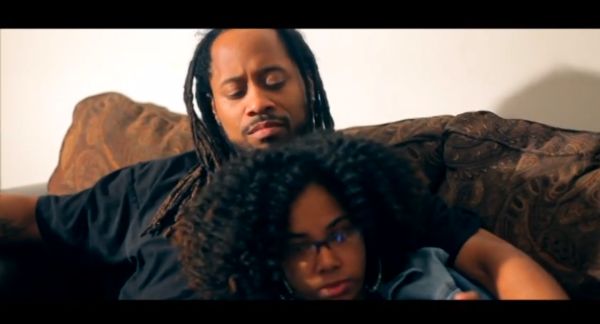 What about the soundtrack? It's going to be out next week , and its going to be called "Interrogation Room 109" The Soundtrack .
Who are the artists? Actually I am
You're a hip hop artist? Yes that's what I did first, my rap name is Malachi MaXXel.
Are you both from Jersey City? (Tayo) I'm from Queens, but I work in Jersey City so I'm here a lot.
(Anthony) I'm originally from Harlem and I moved to Jersey City so I've been here since I was 4.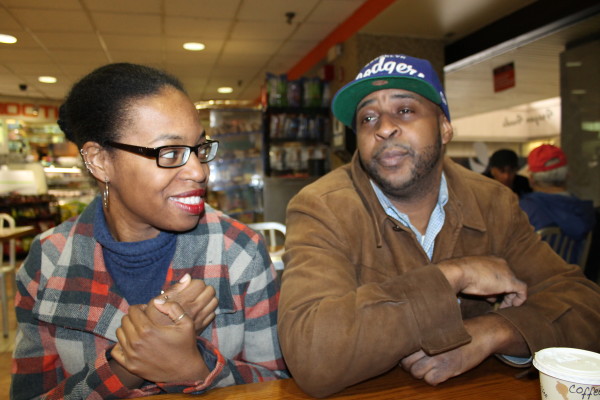 Do you have a favorite JC hangout spot? (Anthony) Jackson and Oak Street was the area I used to hangout when I was a kid, everything bad and good I learned there…
Since you've grown up here how do you feel Jersey City has changed in the last couple of years? To be honest it depends on the area that you live in, if you live in the Lafayette area things are the same as they were 10 years ago. In the downtown area and the Journal Square area it's changed a lot from what it was 10 years ago, now it's like a trendy place it's almost like the tale of two cities.
If you go down to the pier people are going to be like "oh wow" and then you go to the Greenville section and you're like "oh boy" cause that just the vibe, with all the gun violence, and crime. We want to put out a message against that, because that a lot of what affects the youth when they see all  of this going on around them, and you'll never see a place like downtown, you don't know anything about it, so you don't go there because you don't have any friends down there.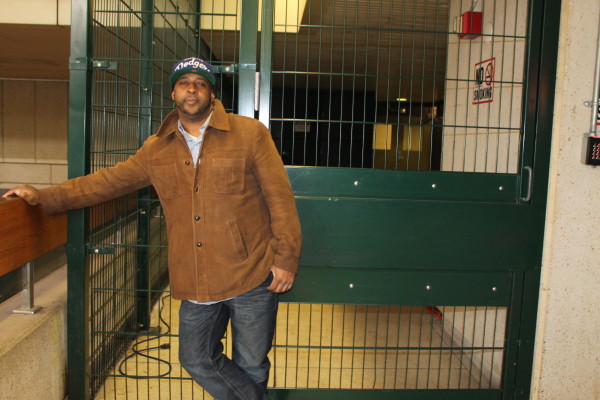 I think it's all about the environment that you grow up in that makes you a better person (but whole thing is you have to figure out what is a good environment, who I good for you, especially when you are young you are not able to make these decisions ).
That was my problem, I was living life on my own terms  I am very  happy that I grew up here even til this day, even though I grew up in a rough part of the city  there was always crime going on and we all thought that it was just a regular day. Someone could get killed ,stabbed, jumped and we would be like.. ok because that was the attitude.
What is the goal with this film? Unlike many urban films that mainly seem to promote "hustling", and glamorize violence, my film also portrays the heavy consequences of the lifestyle.  I ultimately plan to use the movie as a tool to motivate urban at-risk youth and steer them in a positive direction.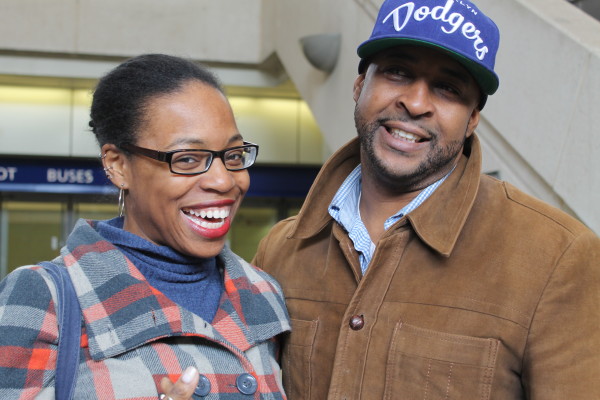 You can take certain parts of the movie like with my character… I want people to emphasize the character in their minds because I have a part in the beginning where one of the lines I say "if you were in  my position what would you do? "and a part at the end where I say " Sometimes you can't tell friends from  fiction" and I say thank you Slice.
---
The film will be screening April 25th!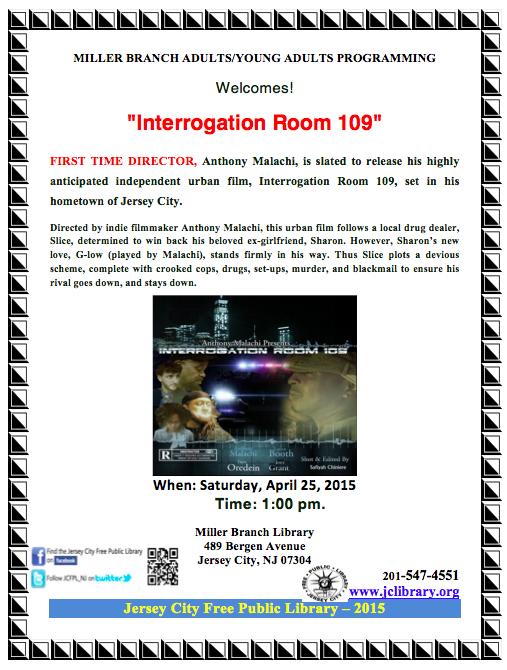 Twitter handle: Oproductionz
Instagram: Oparkproductionz
Soundtrack
https://itunes.apple.com/us/album/interrogation-room-109/id980364605