This past weekend, I had the opportunity to do one of my favorite things and that is watch a live play! Clark Gable Slept Here was nothing short of a good time and it had me laughing the entire night.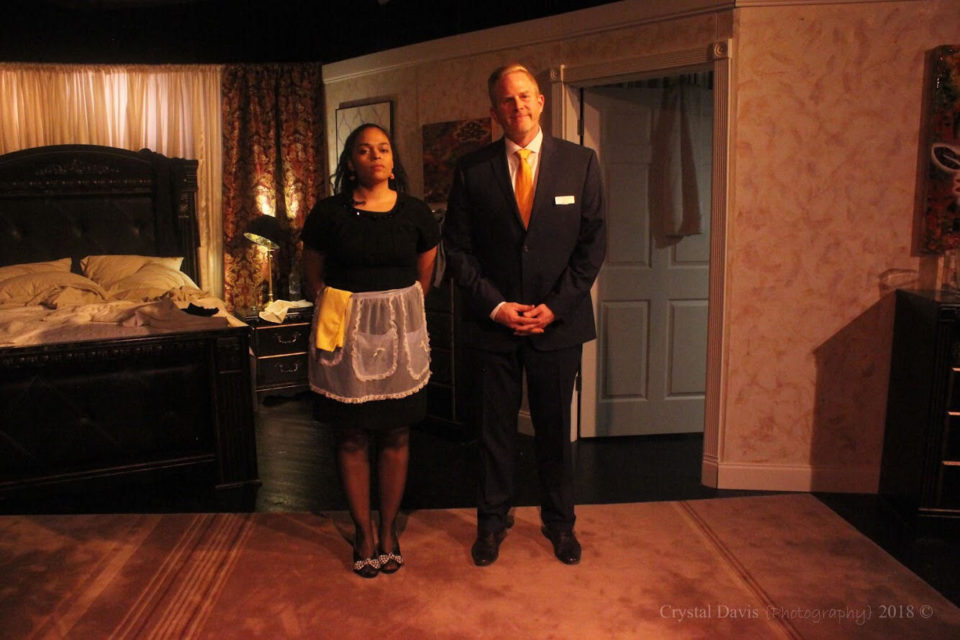 Located at J CITY Theater, Clark Gable Slept Here is a short play about The Chateu Marmont hotel – an esteemed hot spot meant for celebrities (including Clark Gable) on important nights.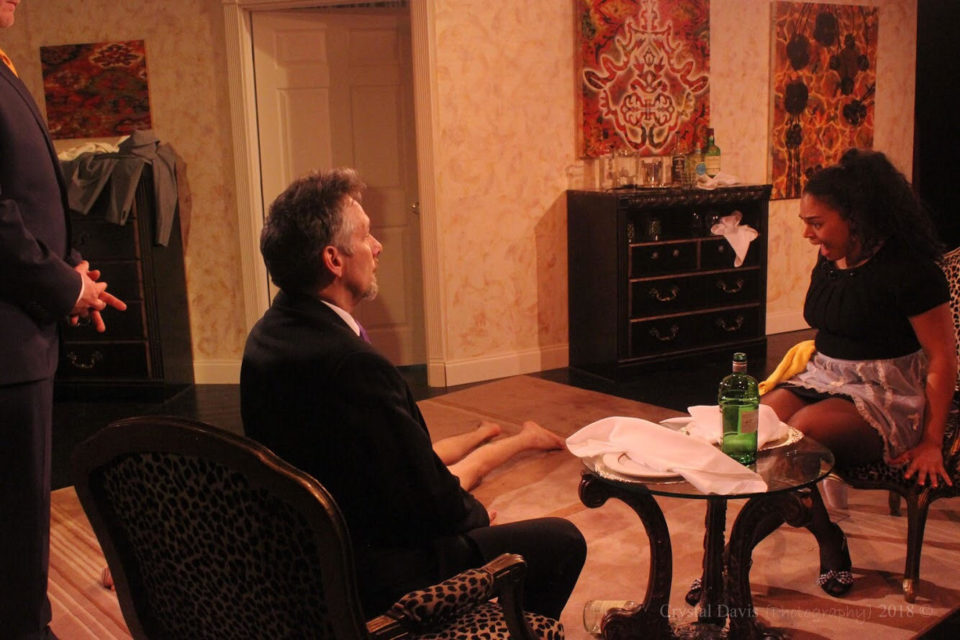 It is the night of the Golden Globes 2014. A male escort has just overdosed and was found dead by Estella the maid (who doesn't speak English). The scene is the hotel room of a famous actor and once word gets out, his manager Hillard as well as best friend Morgan attempt to cover the murder and rid the scene of any evidence.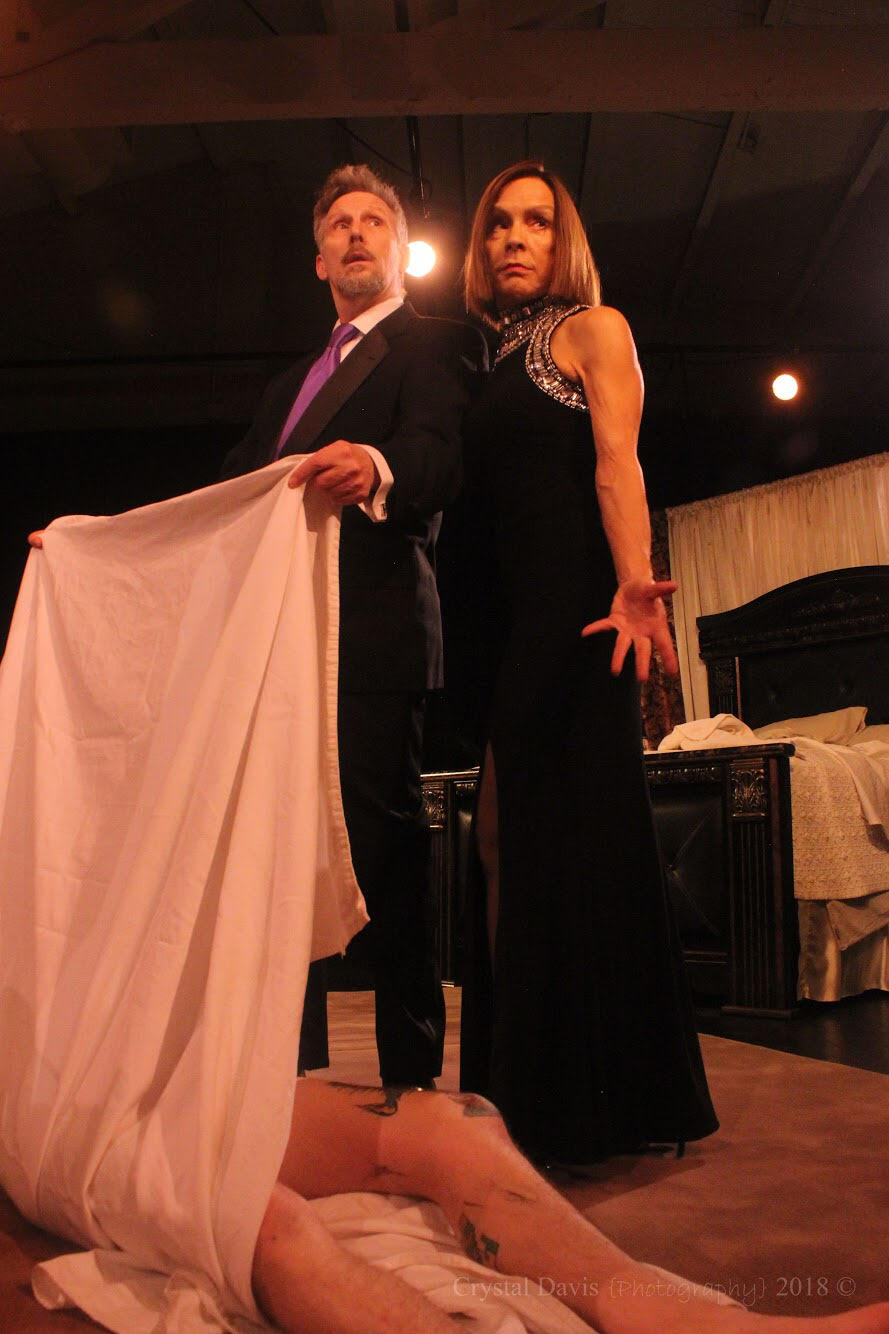 In a panic, the frantic hotel manager threatens to call the police while an adamant escort threatens to reveal the biggest secret of all time.  Not not only is his lover and nominee for best actor cheating on his wife, but he is gay and the two are engaged to be married.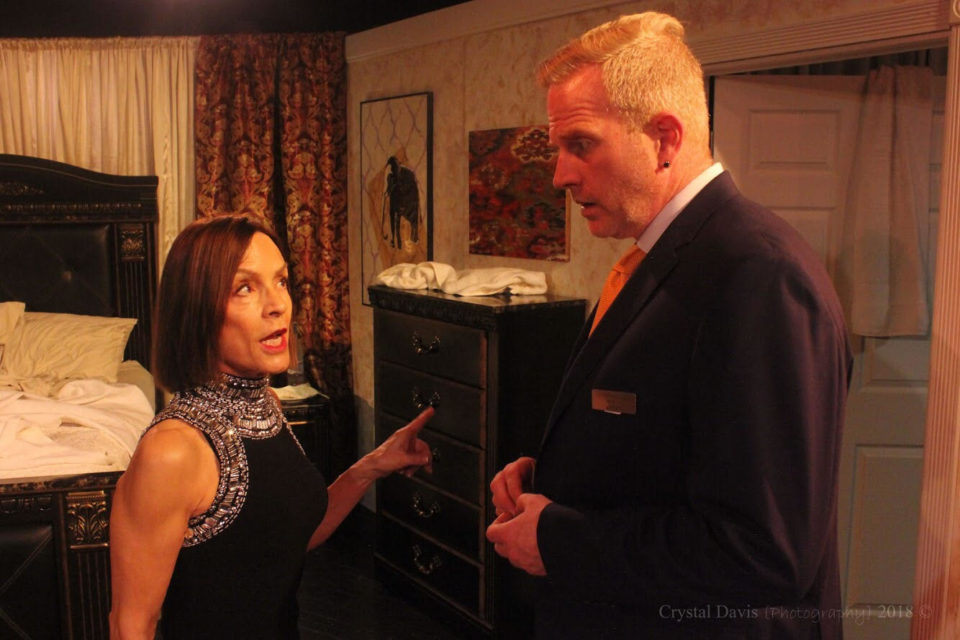 I won't tell you how it ends (I've dropped enough spoilers), but I will tell you that the play challenges the constraints of sexuality, reality, women in power, and women in politically correct stereotypes. It also provided insight to what life in Hollywood may really be like.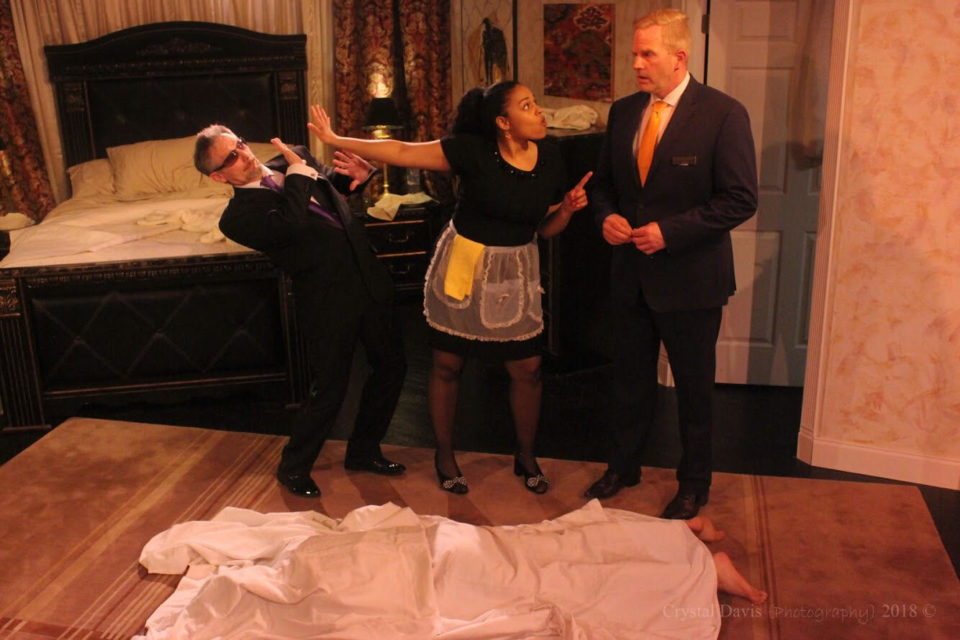 Not only was the play thoroughly entertaining and funny, but it is a hop skip and jump from the heart of downtown. It also featured local art, which is currently for sale.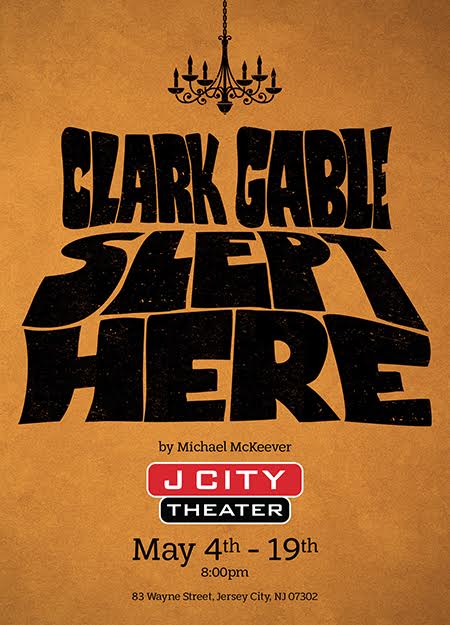 For those who don't know Clark Gable, he is the actor from the 1940's film Gone With The Wind, most famous for his line "Frankly, my dear, I don't give a damn."
The play runs Wednesdays through Saturdays at 8PM until May 19th and is located at 83 Wayne Street. For more information and to purchase tickets, please visit Jcity.org.
All photos have been taken by Crystal Davis.