Valentine's Day is upon us but what we are really here to celebrate is the long weekend we have ahead. Here is a list of 10 shows and movies to watch that will take your mind away from the not-so-great Valentine's Day that you hopefully didn't have (with the exception of the two extremely romantic and soapy movies in the list) . But, this catalog of things to watch are also appropriate for "Netflix & Chill" dates with your significant other. 
YOU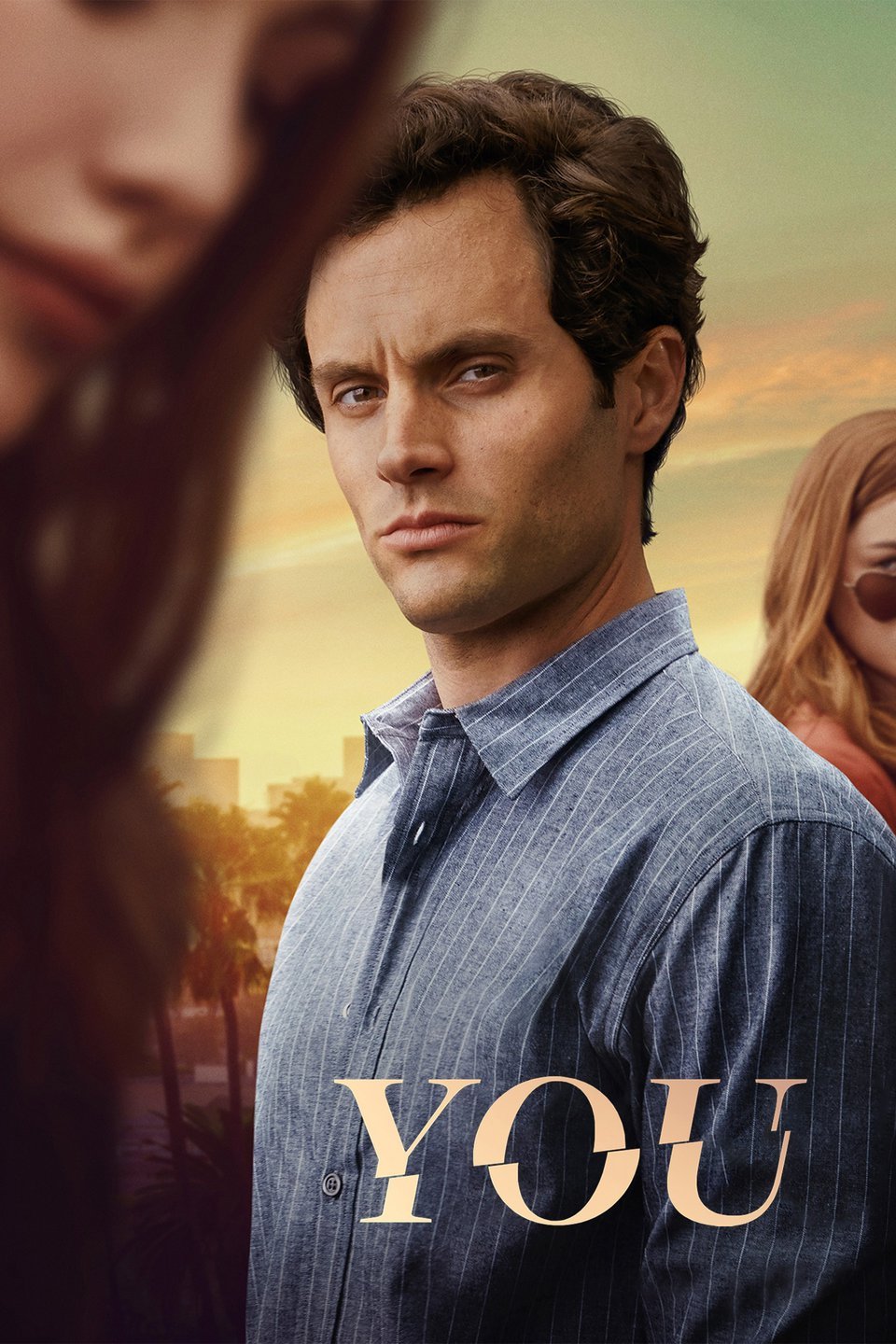 YOU is a Netflix original that took viewers by surprise in 2018 when they met Joe Goldburg, a charming yet awkward bookstore manager played by Gossip Girl's Penn Badgley. When we are first introduced to Joe he encounters a woman (Guinevere Beck) who instantly catches his eye. Joe goes to great lengths to get to know more about her and sometimes goes a little too far. The first season was received so well by critics and fans that it was renewed for a second season where things get crazier with twists and turns that you won't see coming. It was recently announced that the show has been renewed for a third season set to release in 2021 which gives you the perfect opportunity to catch up on the madness just in time for the new season.
Someone Great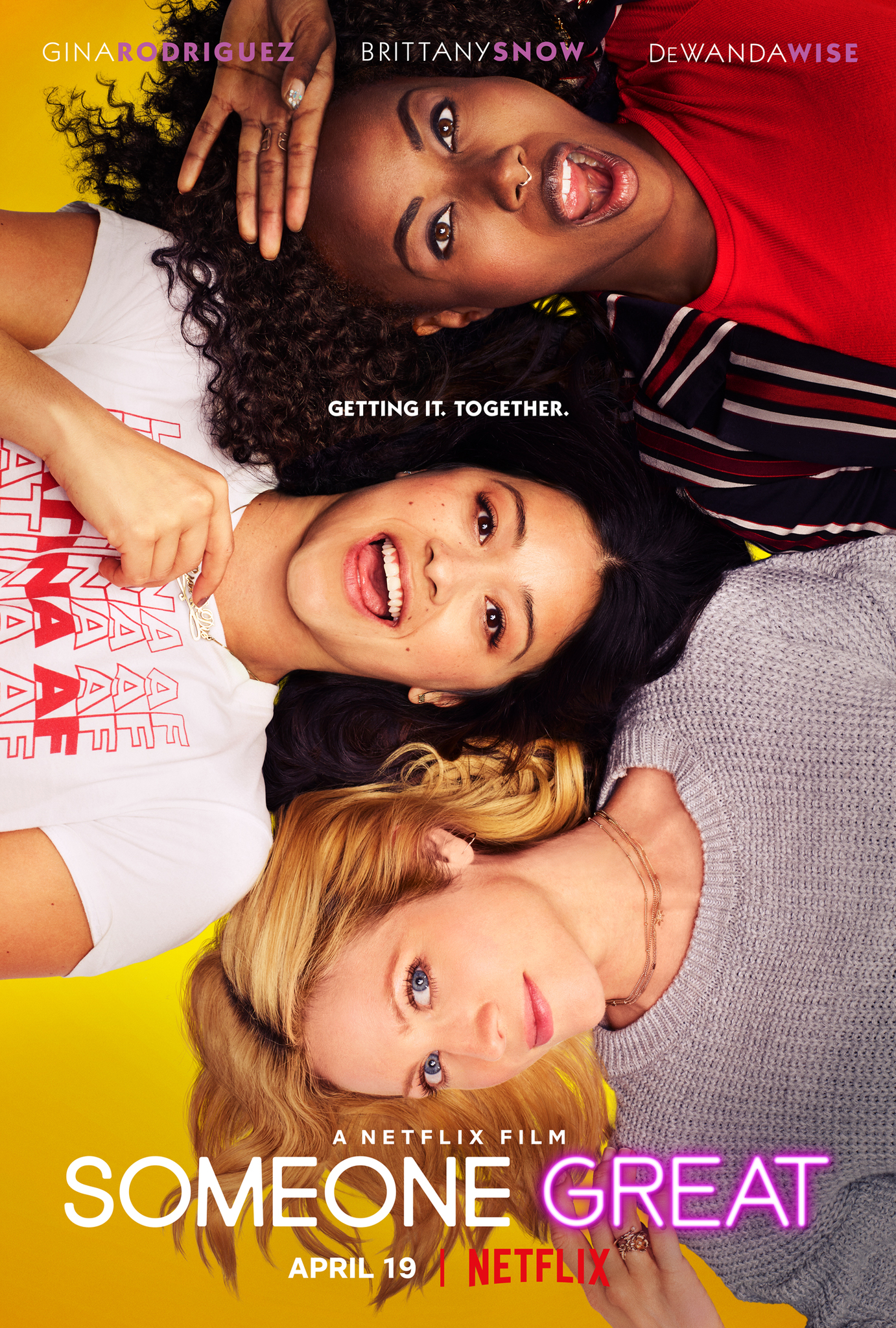 "Someone Great" is a romantic comedy starring Gina Rodriguez who is best known for her role in "Jane the Virgin". The movie follows Gina's character, Jenny, a music journalist living in New York City who goes through a rough breakup with her boyfriend of 9 years and finds herself sad and depressed when she has to choose between the love of her life or her dream job. She leans towards her two best friends for guidance and advice through her difficult situation. 
The Irishman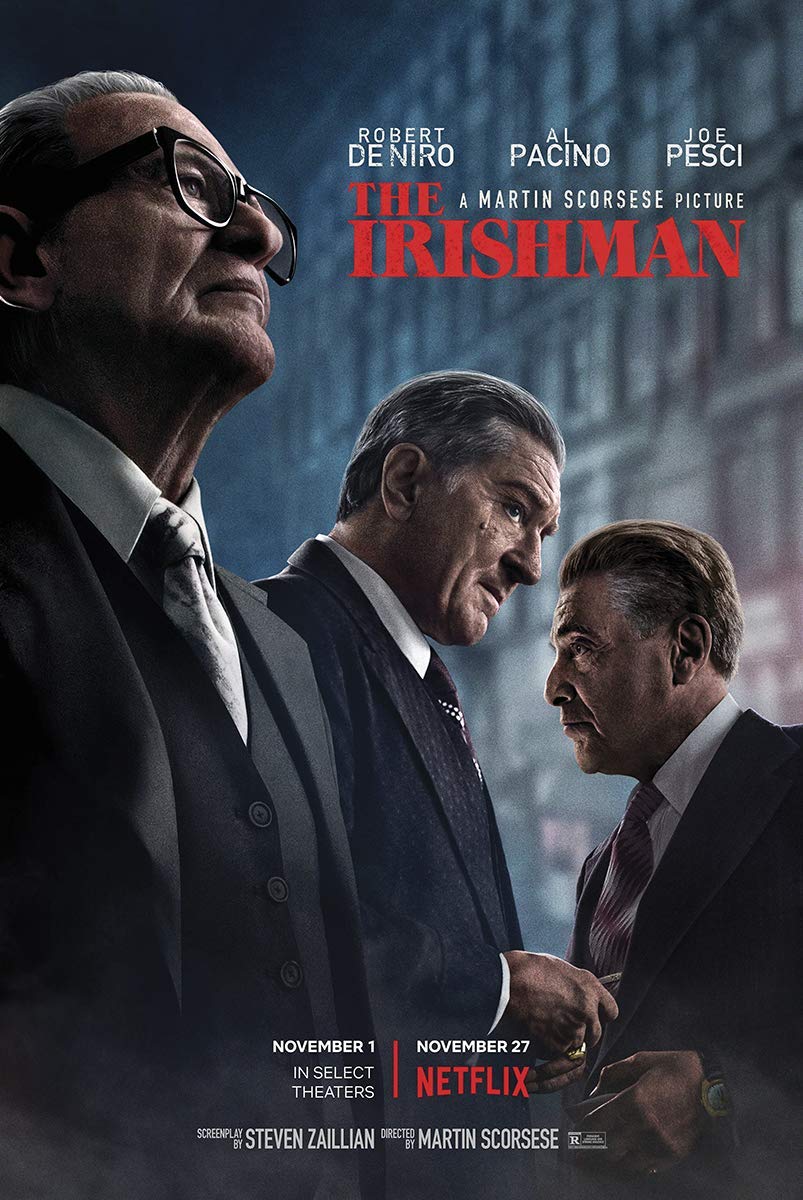 You don't have to have been born in the 70s or the 80s to recognize the names De Niro, Pacino, or Pesci. These gentlemen are considered to be "Hollywood legends" and have been starring in classic films for over 40 years. These actors are better known for their roles in films like Scarface, Casino, Taxi Driver, and Goodfellas'. The Irishman is a Netflix original which is a live adaptation of the book I Heard You Paint Houses written by Charles Brandt. The film takes us back to the 1950s and shows the events leading to the disappearance of Jimmy Hoffa, an American labor union leader played by Al Pacino. Despite being in their late 70s Pacino, De Niro, and Pesci are at the top of their game and deliver arguably the best performances of their careers.
To All The Boys I've Loved Before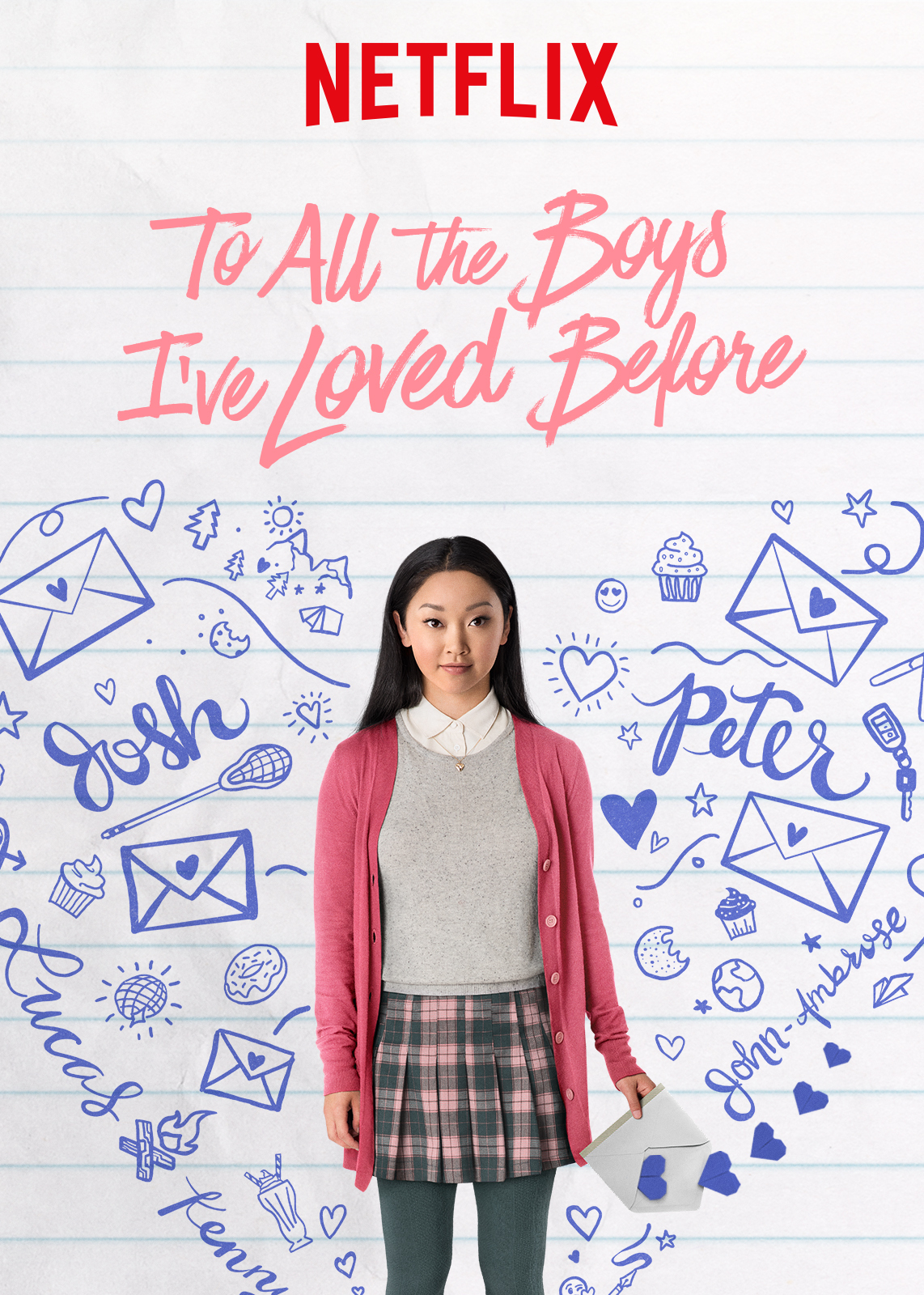 Yet another Netflix original on the list, To All the Boys I've Loved Before a 2018 teen drama/ romantic comedy starring Noah Centineo, and Lana Condor, we meet Lara Jean, a junior in high school who is dealing with the loss of her mother, learning to cope with life without her female role model and her best friend. Lara Jean writes letters to every boy she has ever had a crush on and keeps each letter in a box secured in her room. Things get out of hand when her letters get out and are sent to every boy whom each letter was written for. The sequel was recently released, just in time for Valentine's Day.
The Notebook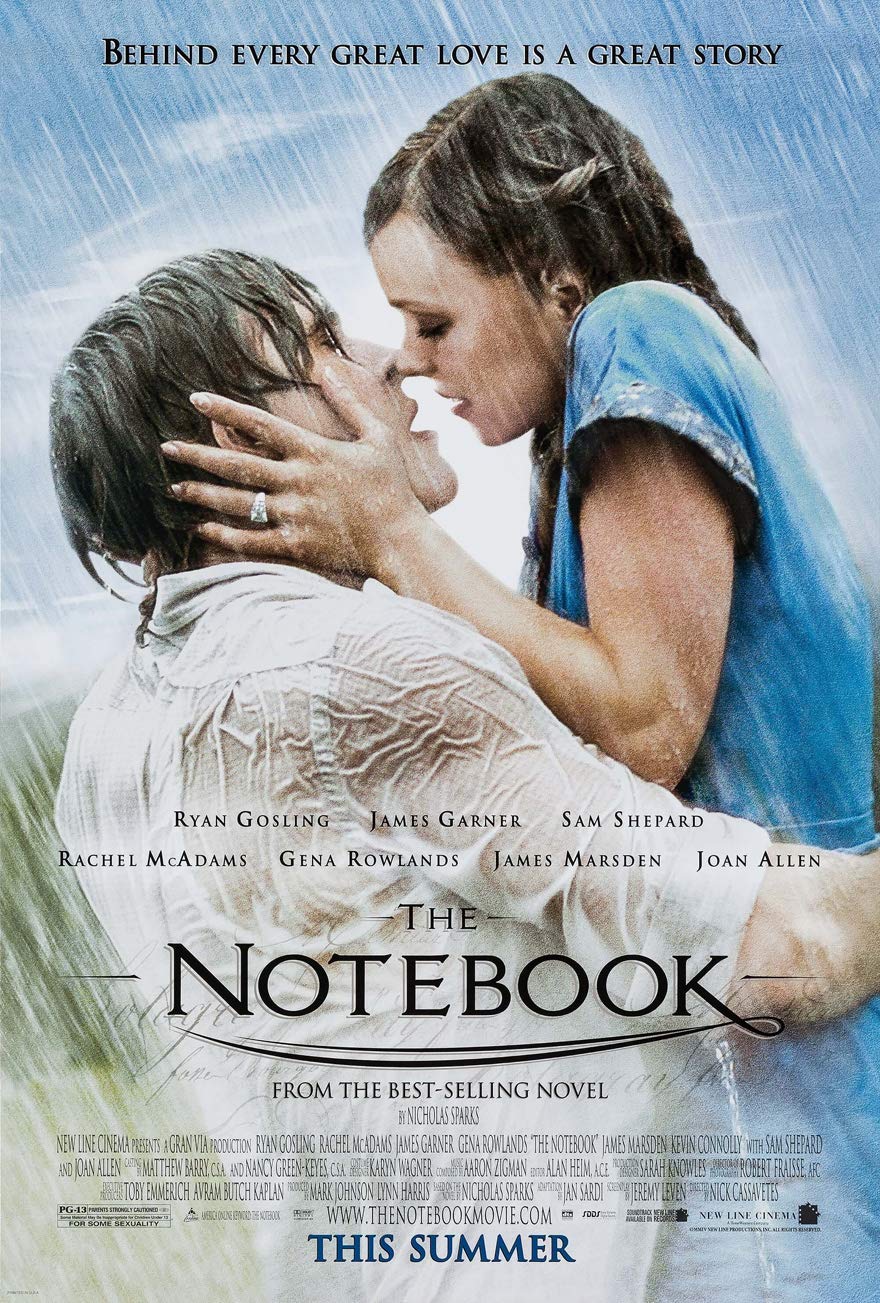 Speaking of Valentine's Day, if you have not seen The Notebook starring Ryan Gosling and Rachel McAdams. This is one of my personal favorites. Noah Calhoun and Allie Hamilton come from opposite backgrounds. Allie, raised in a wealthy family and Noah, the mill worker, quickly find themselves attracted to one another but are put in a Romeo and Juliet situation when Allie's parents forbid them from being together because they believe Noah just isn't good enough. These hardships are no match for the young couple as they are destined for each other. In the end, love always wins. 
Murder Mystery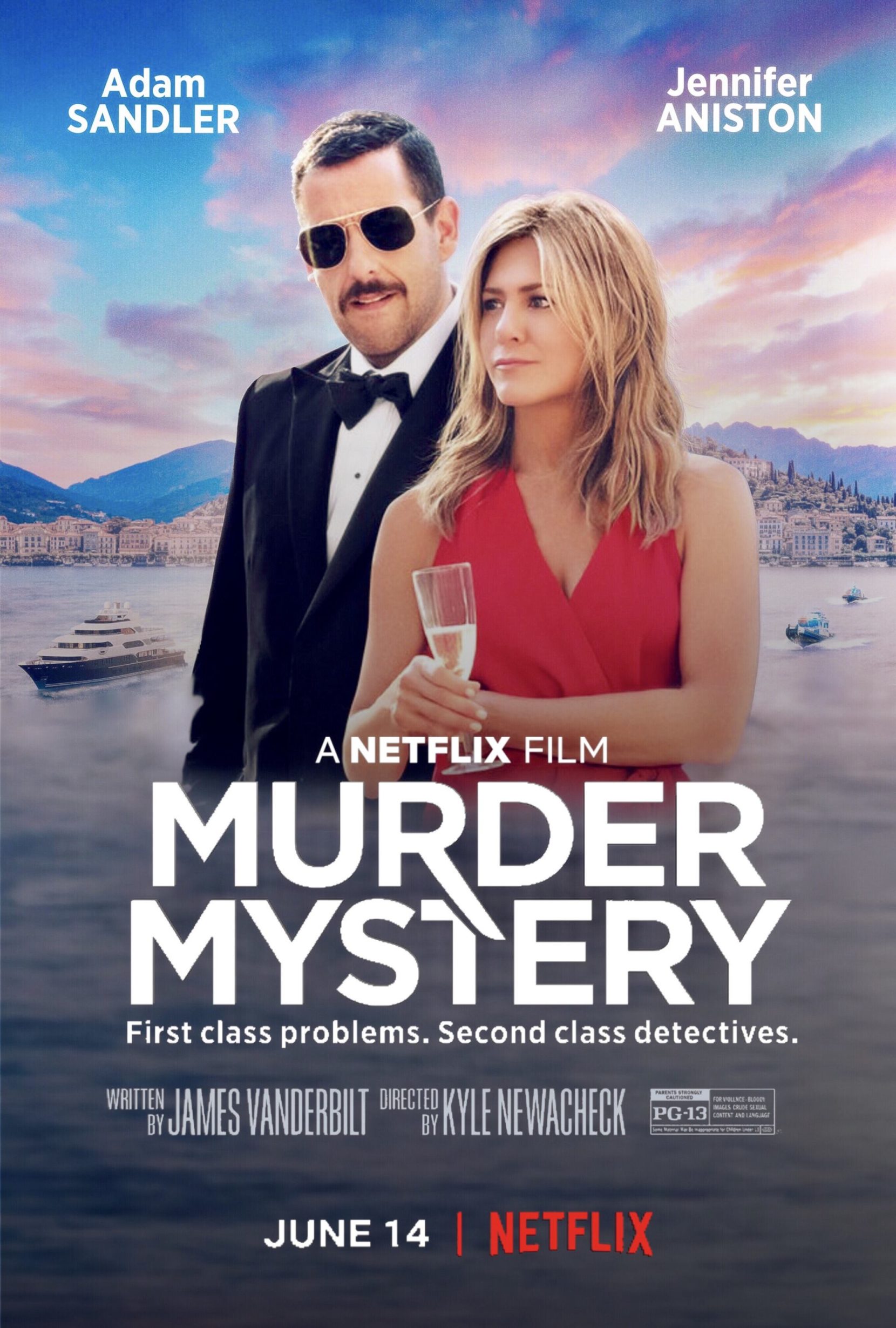 Adam Sandler best known for his over the top comedy delivers just that with Murder Mystery. Teaming up with Jennifer Aniston once again after the pair starred in the film Just Go with It back in 2011. Sandler and Aniston play a husband and wife who go on a long overdue honeymoon where they find themselves suspects to a murder. This is an easy to watch film. You can turn your brain off and enjoy this movie with a few laughs just like all other whimsical Sandler films. 
Extremely Wicked, Shockingly Evil and Vile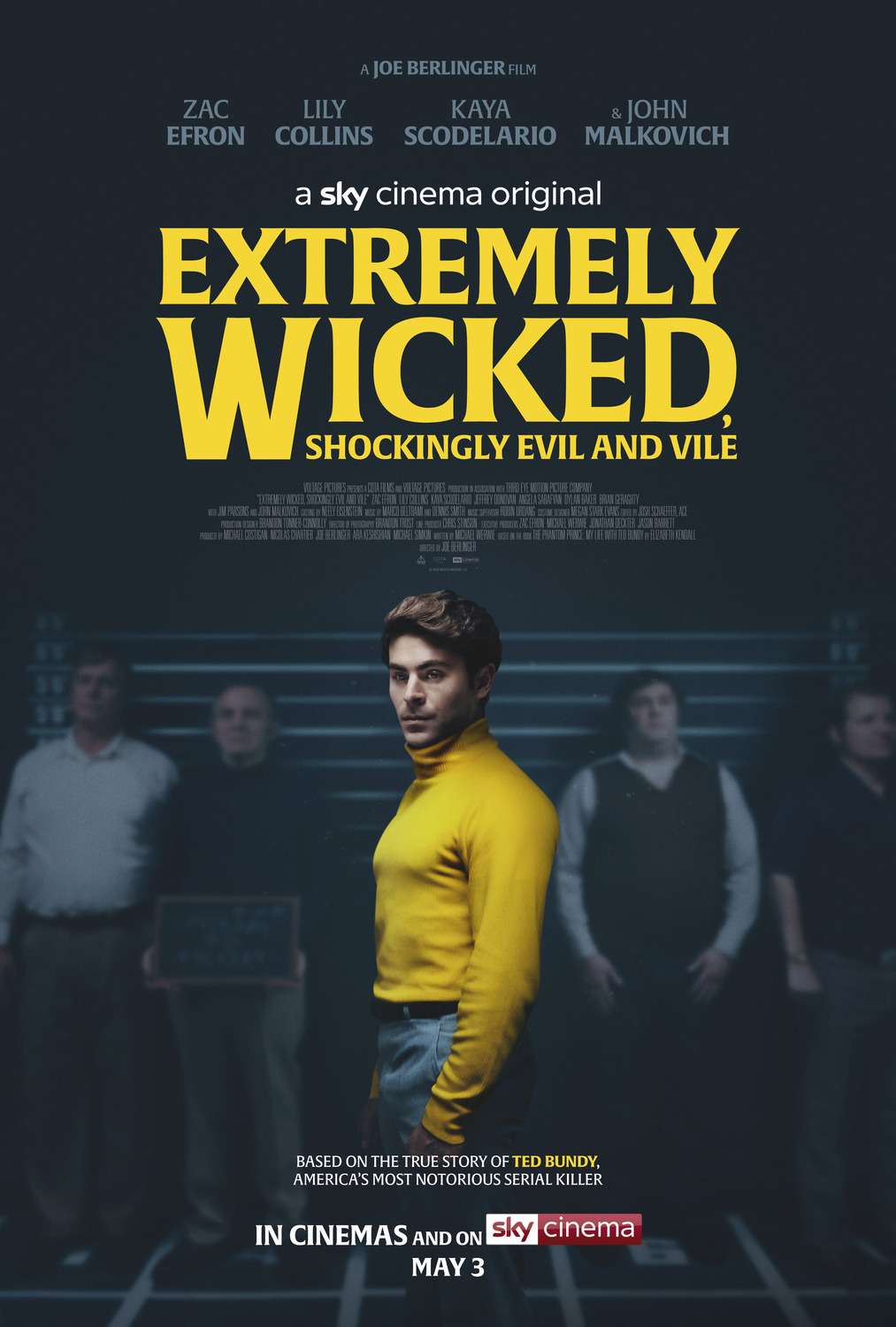 The title alone is intriguing enough to grab someone's attention but when you soon realize that the title lives up to its name you'll be left with knots in your stomach. Watch Zac Efron lose himself while playing the infamous serial killer Ted Bundy and the truth behind his "charismatic charm" and HANDSOME looks. 
Stranger Things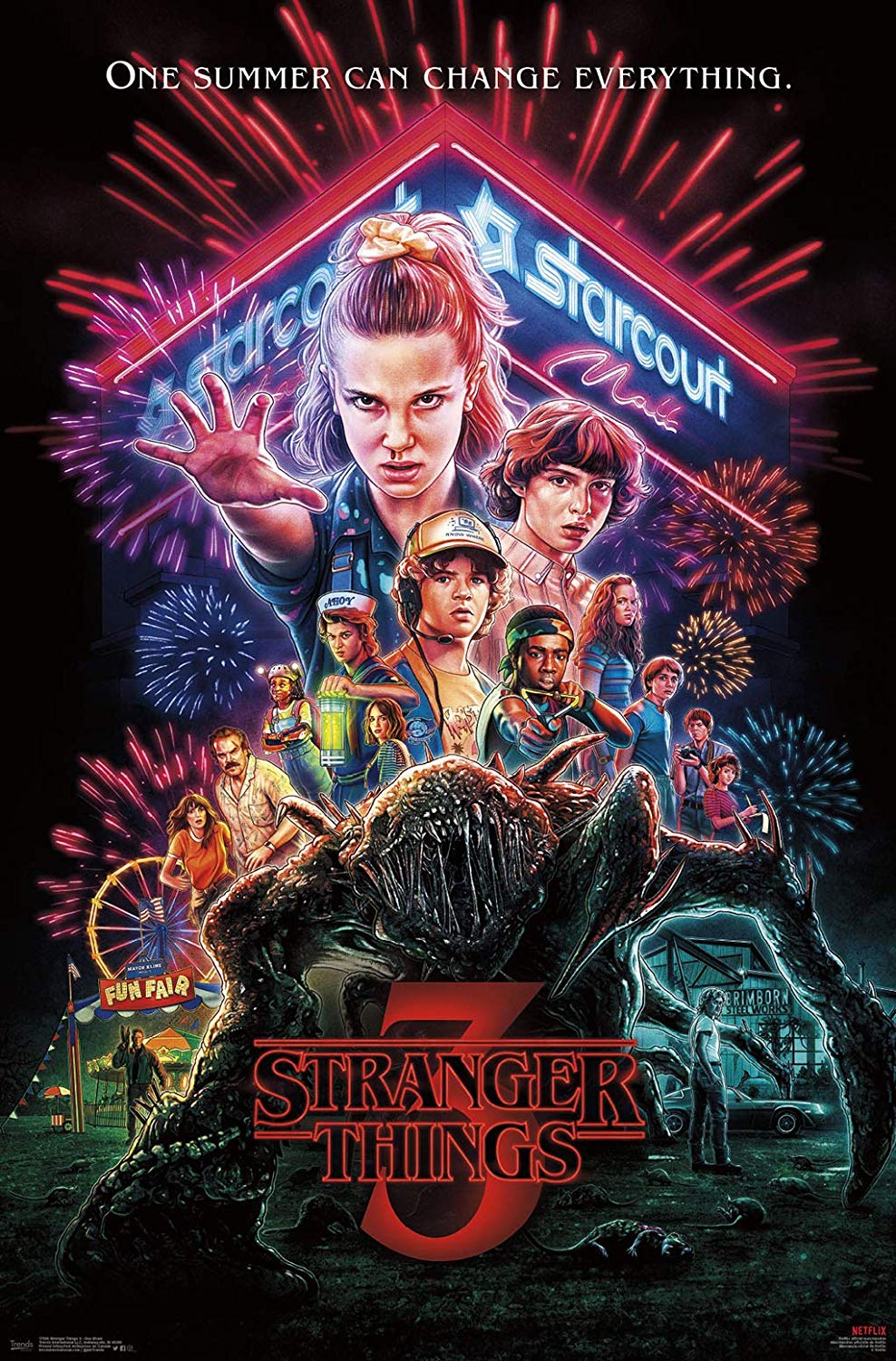 Stranger Things, set in the 1980s in Hawkins Indiana, follows a group of friends who enjoy playing dungeons and dragons and exploring around their town. When the main character, Will Byers, suddenly goes missing, the chief of police (Hopper) sets out to solve the mystery of the missing boy.As the show progresses we find that there are dangerous creatures upon the people of Hawkins, Indiana. Following the release of its first season in 2016, Stranger Things rapidly became Netflix's most watched TV show. It was quickly renewed for a second and third season. The fourth and possibly final season is set to release in 2021 but for now you can binge all three seasons in just a few days. 
Bird Box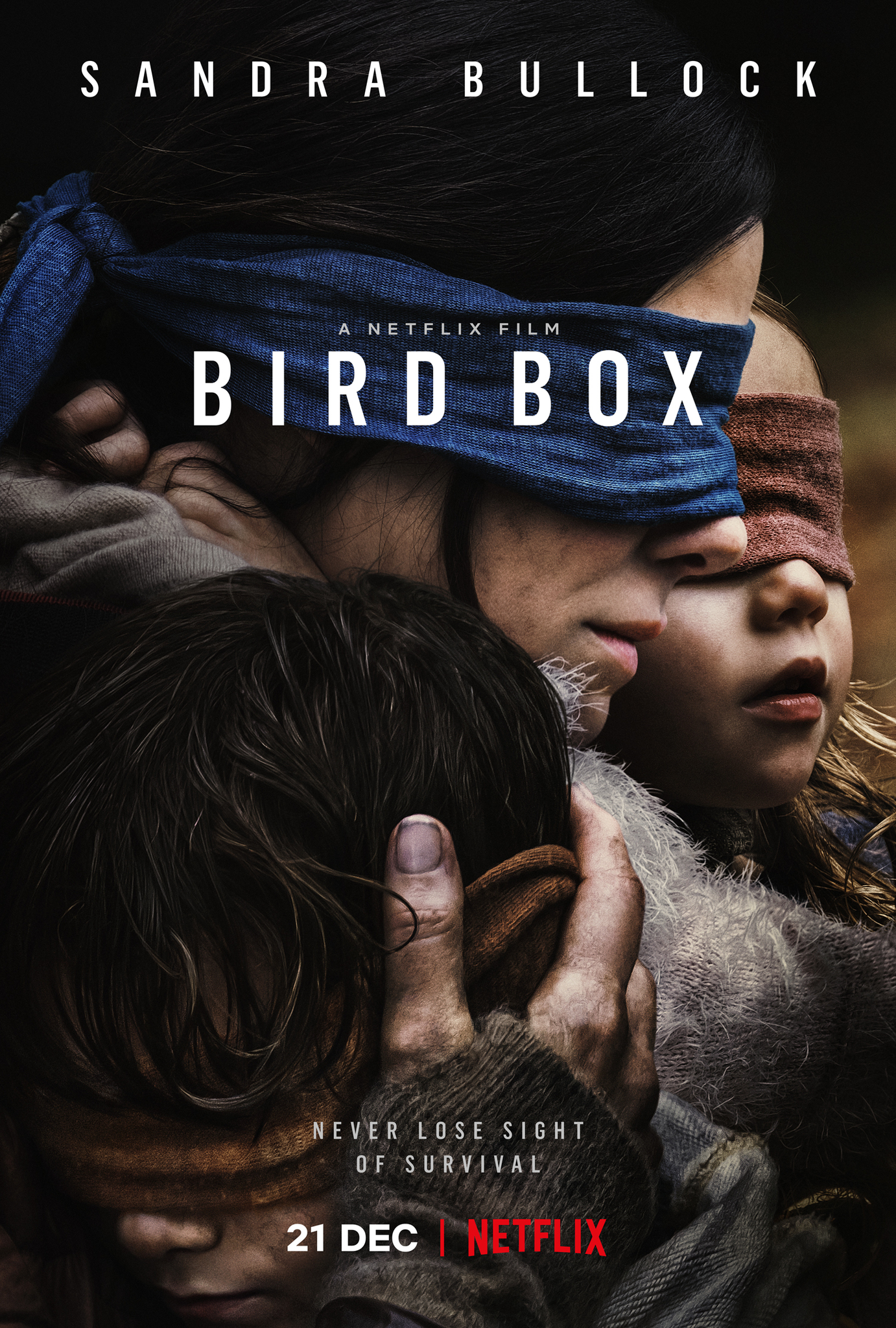 In recent years, Hollywood has been known for recycling the same movies time and again with reboots, remakes, sequels, and prequels. That just means less original concepts and ideas for fans to experience. People grew tired of all of the cliches (especially in the horror genre).  Academy Award winning actress Sandra Bullock plays the mother of two children which she named Boy and Girl. Suspense is at an all time high while watching to see if she and her children can survive a mysterious threat that decimates anyone who looks directly at it. Moviemakers have finally created something we haven't already seen before (pun intended). Bird Box is the original work of art that viewers have all been in search for. 
When They See Us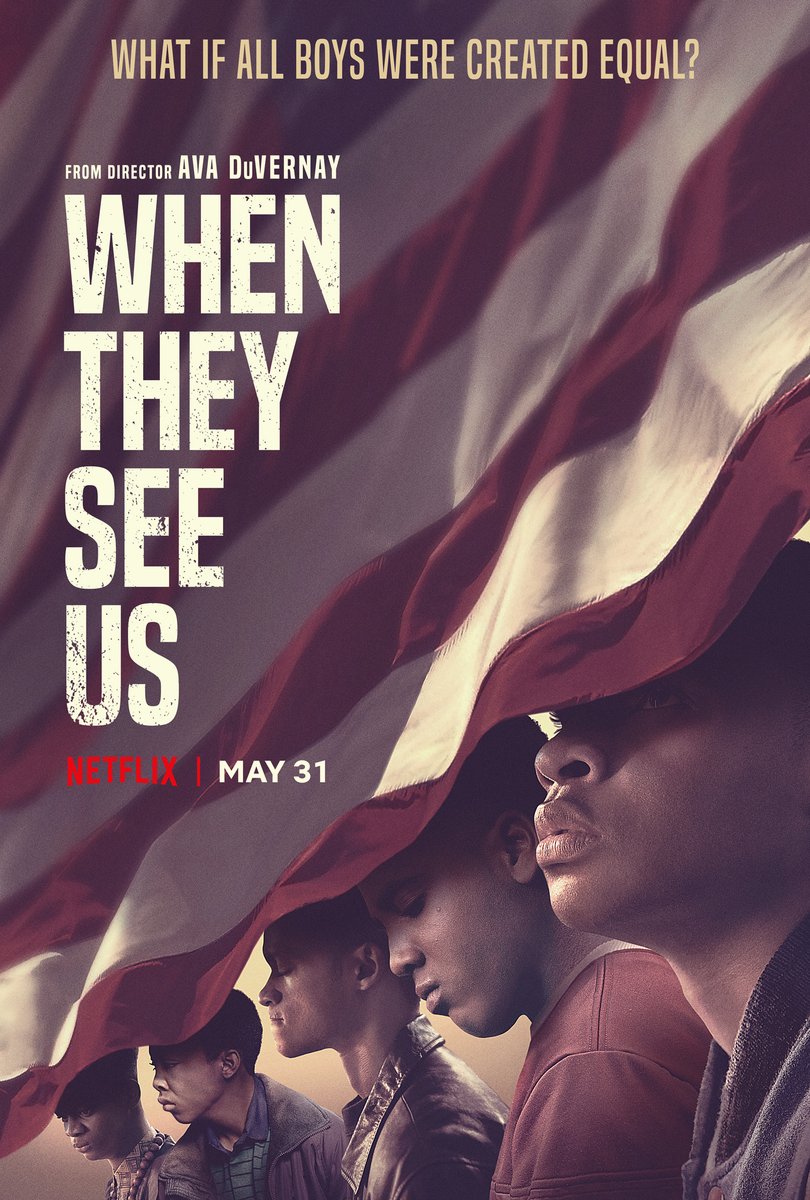 In spite of the fact that this four part mini series was not made for entertainment purposes, it was added to the list because it's something that everyone should see.When They See Us is based off of true events that occurred in New York city involving a group of boys known as "The Central Park Five". In 1989, five innocent teenagers were wrongfully convicted of raping a jogger in Central Park. This hard-to-watch series will bring you to tears as the veracity of the story of "The Central Park Five " is uncovered. When They See Us exposes viewers to the injustices that have been made on young people of color and continue to occur despite the "progress" that our nation has made.