The Jersey City Art & Studio Tour is the biggest weekend in art, featuring over 800 artist at locations all over JC. Last year I got a whole street team to help me cover as many events as possible! This year some of the chicpeaJC contributor have volunteered to do the same! Check out a list of events on www.thejcast.com ! Here are some of the highlights.
Kick-off Party at The Lackawanna Center
Launch into the 25th Annual Jersey City Art & Studio Tour weekend at the official JCAST 2015 Kick-Off Party, presented by Mayor Steven Fulop, the JC Municipal Council and the Office of Cultural Affairs!
I went to check it out yesterday for a press conference with the Mayor and the space is absolutely amazing!!
The office of cultural affairs is behind this amazing weekend namely Luca Cusolito, who is "queen of art" has been organizing the tour for the past few years. She also works with the folks from art mecca 660 Studios for all the installations and bars. They are quite the team. Luca, John Fathom and John Ruddy. #dreamteam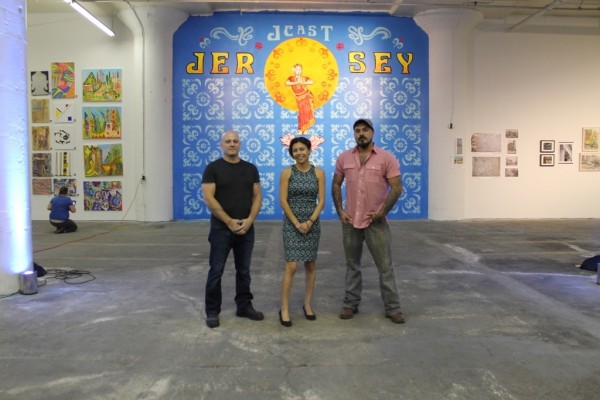 The Mayor is cool too.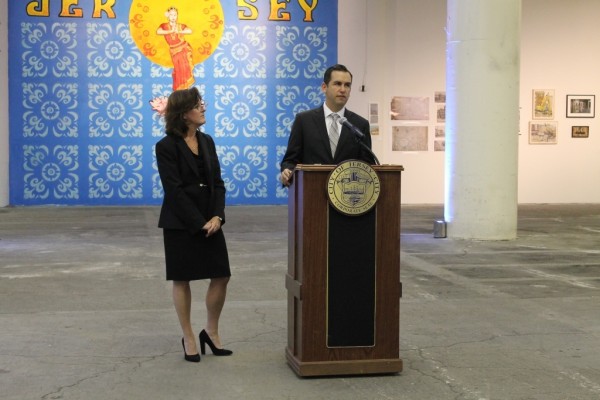 The Kick-Off will be held at the JCAST Flagship Gallery Pop-Up at the Lackawanna Center and feature over 60,000 square feet of visual artwork, installation, sculpture, film, live music and murals.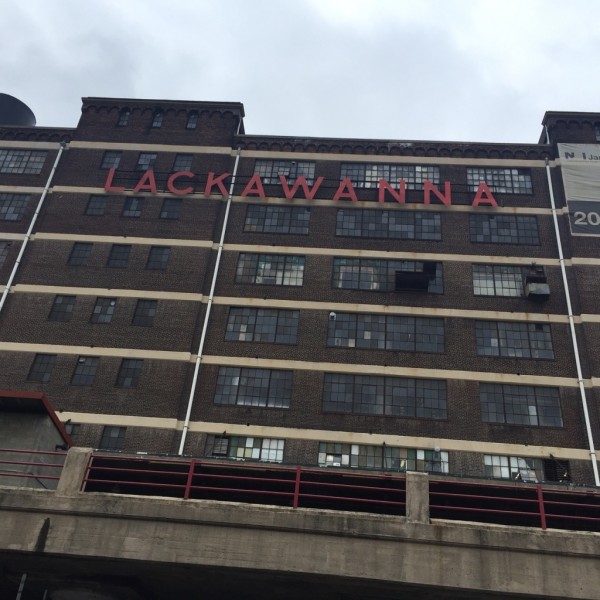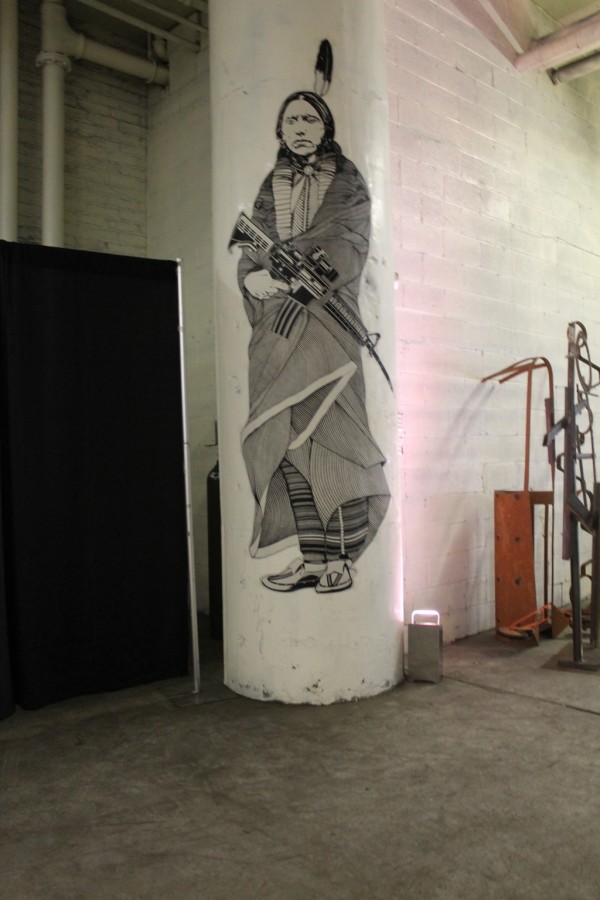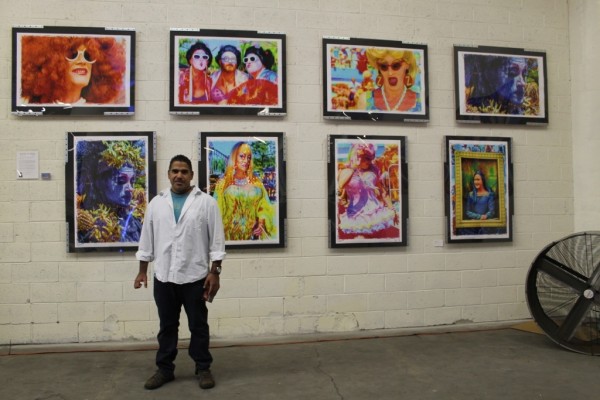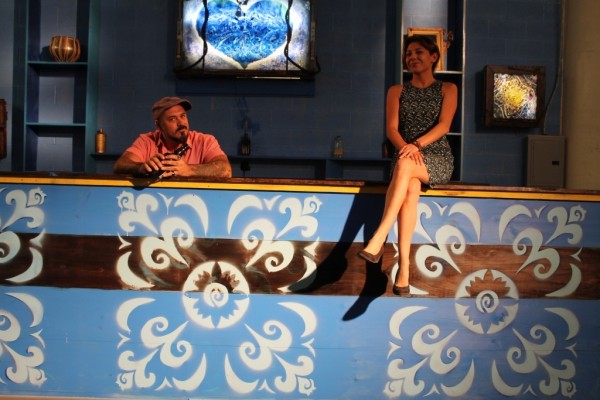 Free and open to the public
Interactive activities for creative kids of all ages by Paintbugs, Young Rembrandts, and Hudson County Art Supply
Film screenings by the Jersey City International Television and Film Festival
Tapas and light bites by The Hamilton Inn, The Kitchen at Grove Station, and Mill Creek
Beer, wine, and cocktails by Raval, Satis Bistro, and Lucky 7's


• • • • • • • • • • • • • • • •
TRANSPORTATION & PARKING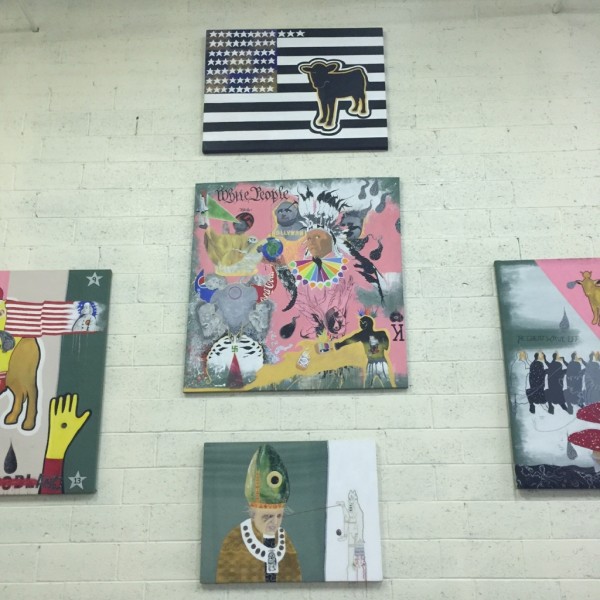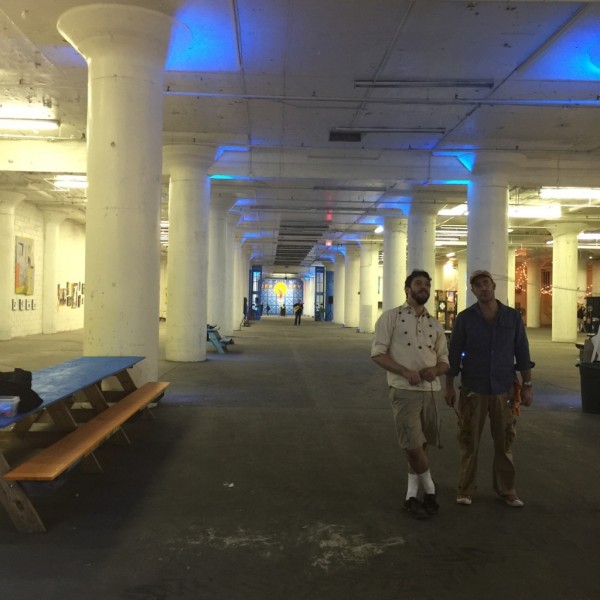 Ample on-site parking is available in adjacent lots on 16th and Grove Street and the lot at 18th Street between Grove and Jersey.
• Get a free ride! Lyft Code: JCAST2015
• Complimentary shuttle busses will run on the half hour between 7pm-11pm to/from the Grove Street PATH
• Citi Bike JC Stations: JC009, JC034
Get directions: http://bit.ly/LackawannaCenter
2. Jersey City Arts and Studio Tour Events at 150 Bay Street 
This was one of my favorite parts of the tour last year. I recommend taking some time and making sure you go to this artist building. They have so much going on it can keep you entertained for a full day.
Sat/Sun 12pm-7pm
Ground Fl. Sloane Square "Artists Talks"
Ground Fl. Bucket and Bay Juan Roque
Transmission "Naked Loft Music" Eliza Neals (Saturday)
#701 Karen Leo
#702 Robert Kogge
#703 Johnathan Wolf
#706 "Thinking Outside the Box" Frank DeMarco, Lauren Schwartz
#707 Julia F. Lomba
#708 "Radio-X Multimedia" Eliza Neals
#709 "Recent Work" Robert Koch
#710 "Portraits and Paintings" Kira Mendez
#712 "In My Courtyard" Ann Giordano
#715 "Metamorphosis 2" Soh
#716 "New Record Studios" 
#719 Janet La Valley
#723 Karen Fuchs
#724 "Following Rocks" Jinkee Choi
#815 "Retrospective" Paul Jansen 
#815 "Street Nature" Ashley Pickett
#824 Cheryl R. Riley
#825 Barbara Sinclair
#910 "Human & Animal Form" Stacy Lund Levy
#923 "Rheostat: A Variable Resistor" element10 design
3. "Street Level" at Shuaspace Curated by Allison Remy Hall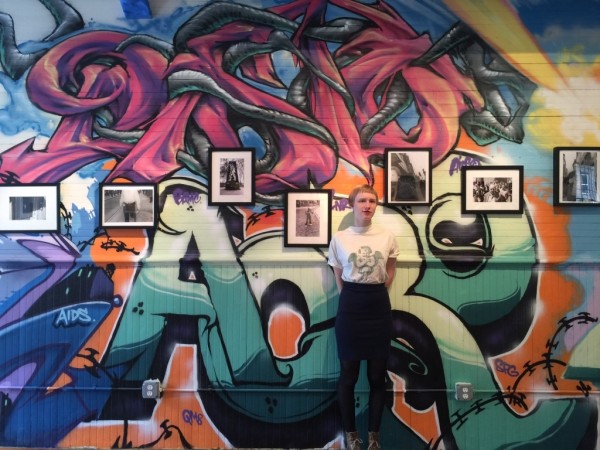 Yesterday I went to check out "Street Level" an exhibit that started a few weeks ago that will be open during the tour. If you are a fan of street photography and street art, this one is for you. I asked curator Allison to give me some background info on the show.
What's your name? Allison Remy Hall.
What do you do? I curate art shows and flight attend.
And tell me about this one. This one is a combination of graffiti and street photography. It was meant to capture what life is like on "street" level versus [life] on "high-rise" level.
How did the idea come about? The last show at ShuaSpace was called "Before the Skyscraper" and that was about documenting the Journal Square neighborhood before they build the towers over there. So I thought a good follow up would be to focus on the visual landscapes associated with urban life in flux. How do people interact in a community, and how does our environment change that. Life at street level seems organic and fluid compared to high-rise living. How communities exist and grow organically…I think that's a really valuable, beautiful thing to look at.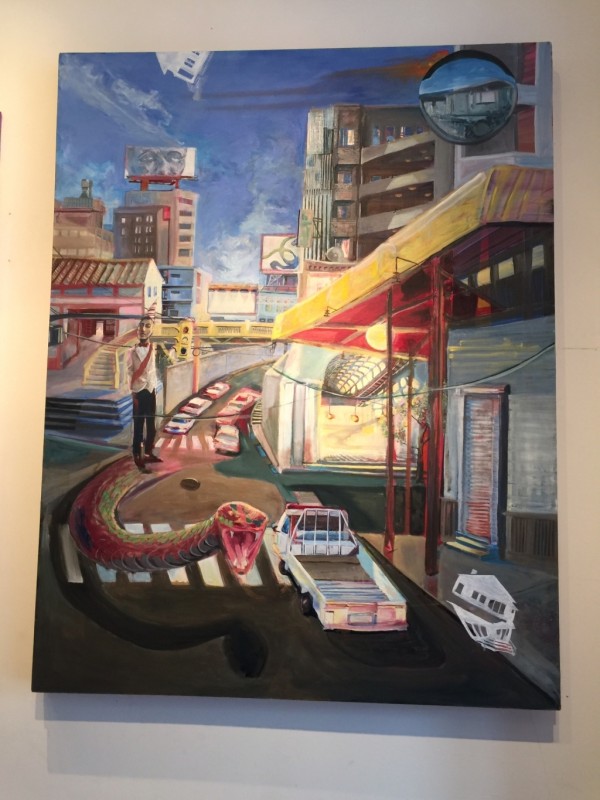 Can you tell me about the artists? There's a few different artists; the ones that painted the actual wall—it's sort of a timeline and it's meant to illustrate the evolution of graffiti in conjunction with the evolution of urban spaces. Like Ree, for example, was painting trains in the 70s, he's real old school.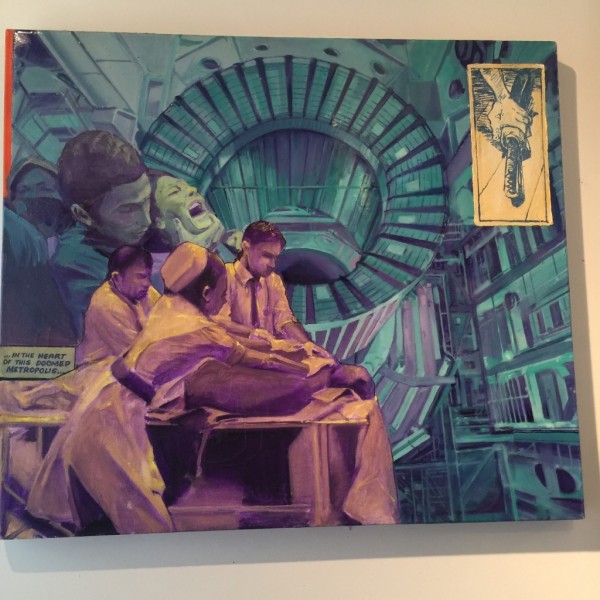 And then Snow, he came up after Ree, you can see his piece captures more of the look of the 80s/90s—, so it's supposed to be a timeline illustrating how street art has evolved visually. And then we have some canvas and other pieces from some of the same artists that painted the wall (Ree, Snow, Distort, Acro, Bedbugs) but also a few additions (TF DUTCHMAN, Mr. Mustart, Sam Pullin) just to round it out visually. Another dimension of the show exploring how street art really straddles this divide: It exists on walls where you can't take it home—you just see it and experience it and its part of your life. And simultaneously it exists in this way where it's a commodity. I'm interested in how art's meaning changes when you can buy it and when you can't—what is value, really? The photos (by Miguel Peralta, Giovani Santoro, and Andrew Blumenthal) of course illustrate the human aspect of life at street level. They're the only monochrome aspect of the show–I think that helps emphasize the idea that a city can be colorful and architecturally striking as it grows, but it's people that truly define a city's essence.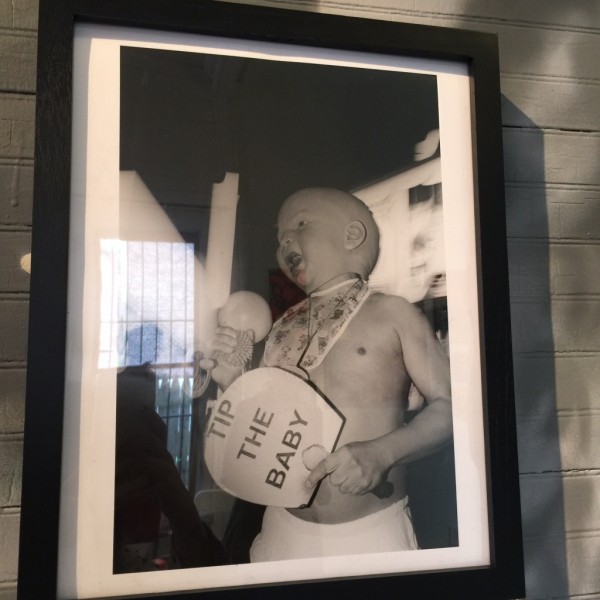 How long is the show running? It will be up until the 24th and it'll be open on weekend 1-6 pm. If people want to make appointments to check it out because they work weekends, I'm totally open to that.
What's your next show after this? Oh god…it's called "Allison Sleeps for the Next Month!" But actually I'm working on some ideas…One of them is a community based photo project, and the other is an installation show about the service industry.
4. Soft Opening JCity Realty's for Pop Up Shops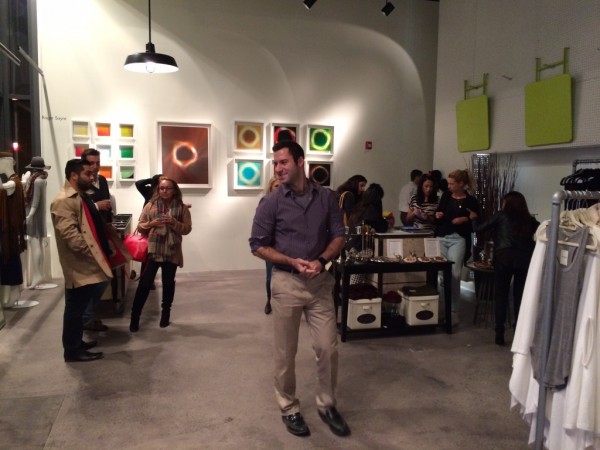 October 1st was the soft opening for Pop Up Shops at JCity Realty—local Jersey City vendors signed a seasonal lease to sell their wares out of the space until November.
Wilbur "Edoris" from JCity Realty spoke of the basic idea of opening the Pop Up Shops at the JCity Realty space. "The concept of bringing local Jersey City businesses is to support and give them a platform to sell from."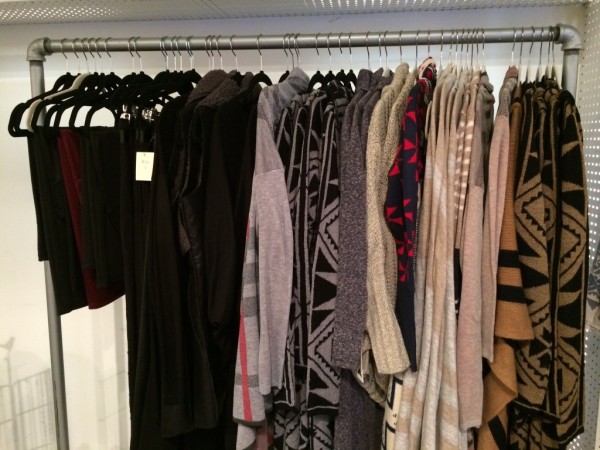 Edoris explained that by letting local Jersey City vendors sell their wares at JCity Realty's Pop Up Shops they can bring more exposure to themselves and their products.
Founders of JCity Realty, Natalie Miniard and Eyal Shuster, felt sharing their incredible space with local artists and vendors would create even more of a community atmosphere which is the foundation of the company. Natalie says "Having a space that combines our real estate office, local vendors,  artists and even now music shows all focused on this amazing city, is really a dream come true."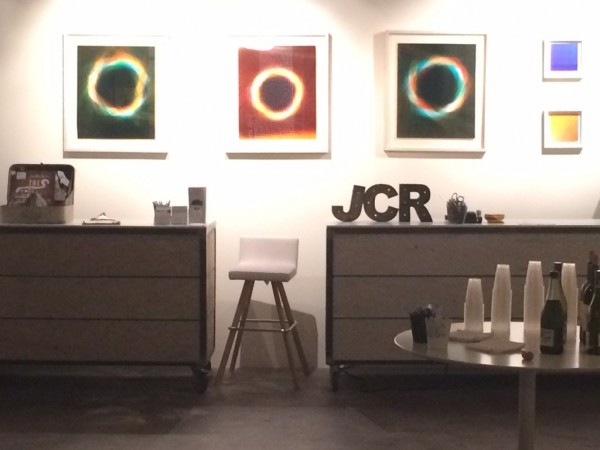 According to the JCity Realty website category—JCR Gives Back—"JCity Realty, The Shuster Group and The Art House JC work in conjunction to give back to the art community in Jersey City. In continuation of the real estate and development firm's desire to build fitting communities within preexisting urban landscapes, JCR, The Shuster Group and curator Jim Pustorino have joined hands to establish an art project to promote the artists in Jersey City's Downtown and Powerhouse Arts Districts by selling their creations. All proceeds directly benefit the artist and a meaningful portion goes back into the community, helping to inspire at risk teenagers through advanced visual arts courses in Jersey City's underserved communities. Our goal is in line with our vision: to build a viable and sustainable city, one community at a time."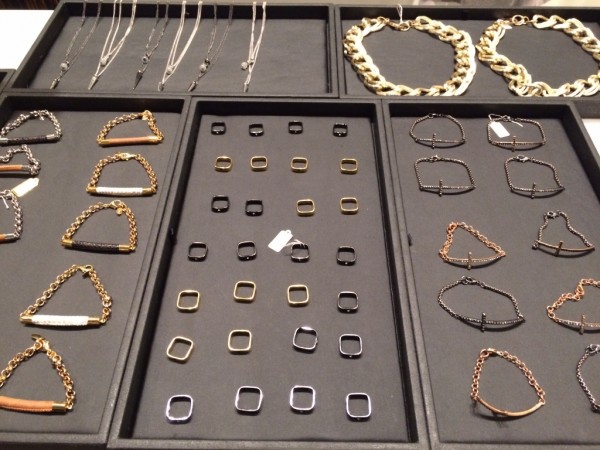 In addition, not only will the Pop Up Shops help benefit the vendors in that space, it will also help inspire aspiring artists in Jersey City.
The Pop Up Shops features jewelry, accessories, and clothing from Caviar Noir, DEEN clothing, Republic of Pigtails, and more!  Upon entry into the JCity Realty space one can instantly be dazzled by shining gems and bracelets and instantly be turned around by fall colored scarves and decorated jean jackets.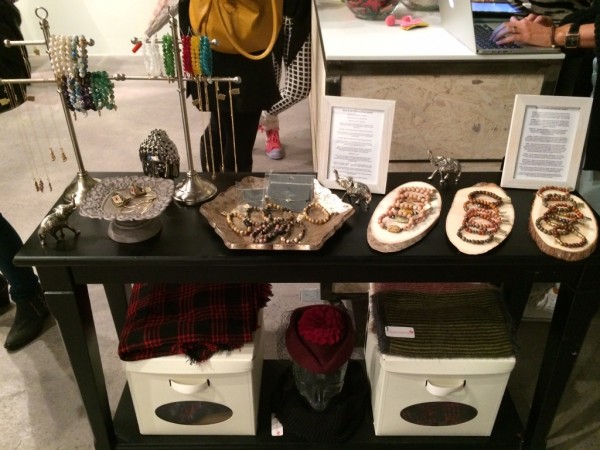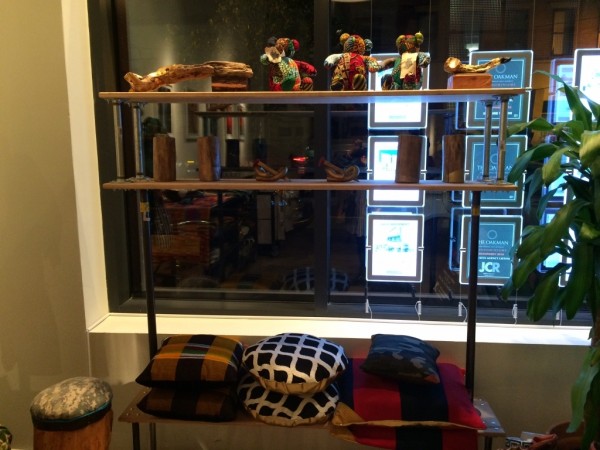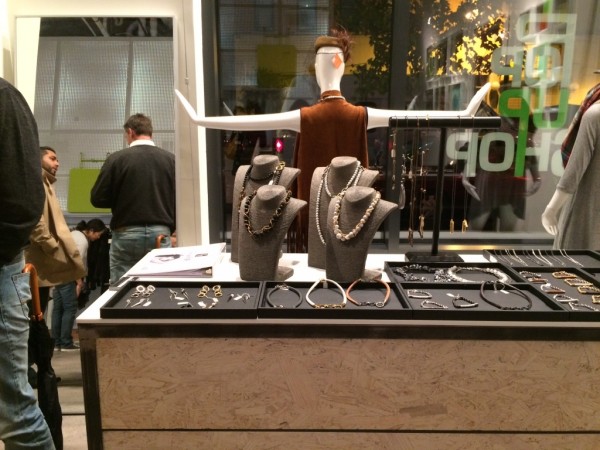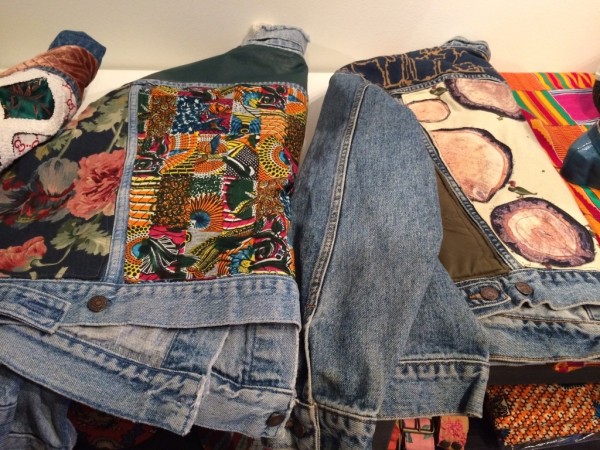 Michelle of JCity Realty explained that the use of the space as Pop Up Shops can help "Showcase the work of local artists and bring in clientele."
Rika, the owner of Republic of Pigtails explained the benefit of the Pop Up Shops, "It's been very positive and all the owners make a strong dynamic. The Pop Up Shops [are] unique and very personal. We design all of our pieces which makes it very personal. Things will always be changing, and the display is not going to be the same next week. So we want to interact with people now to keep them coming back."
Deen Boutique carries original pieces by local artists, unusual designer togs for men and women, homewares (vases, cushions,  candlesticks etc), accessories for dogs, handbags, scarves, jewelry, etc., and also carries yogi inspire jewelry which are crafted by owner Chez and her sister themselves.
Manager of POS, Katherin expanded on the success of the soft opening, "The feedback has been good."
So whether you're looking for a new apartment or feel like sprucing up your wardrobe for fall, make sure you stop by the JCR Pop Up Shops! You won't regret it.
Open from Monday-Sunday.
5. BIKE TO THE ART! Free JCAST Bike Tours!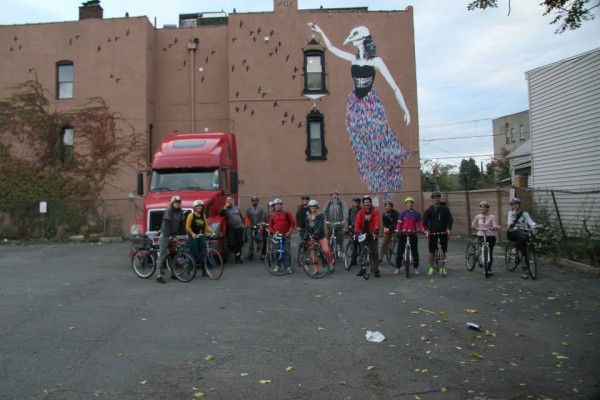 The great Jersey City Art & Studio Tour (#JCAST) will be turning the whole city into an art gallery all through October, with over 600 artists showing in hundreds of venues. The big kick-off weekend is Oct. 3 & 4.
On the opening day, Saturday, Oct. 3, we'll be offering three free bike tours to let you see some of the highlights of the festival on two wheels!
NOTE: First come, first served; we'll be capping each tour at 30 guests.
There will be one long tour hitting the biggest group shows all over the city, and two shorter tours basically covering the southern and northern halves of the long tour. All tours will include fly-by viewings of LOTS of our city's growing collection of street-art murals! Our focus will be on venues that are less accessible to casual strollers—better by bike! Tours will be led by experienced bike marshals.
Details:
http://www.chicpeajc.com/event/bike-to-the-art-free-jcast-bike-tours/
5. Thaw Photography at LITM by Beth Achenbach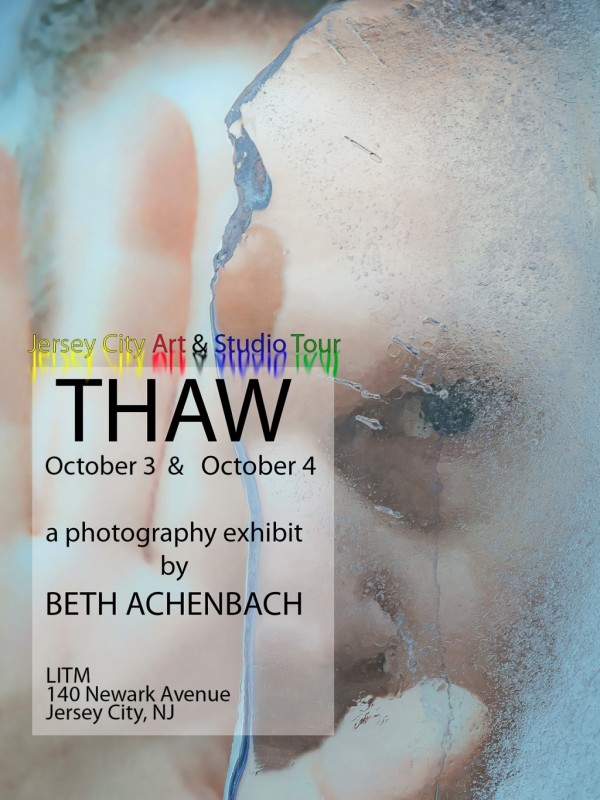 Last chance to view Beth Achenbach Thaw Photography at LITM is this weekend. "THAW" is a series of still life photographs taken of objects frozen in cold stasis from artist Beth Achenbach. From toys to natural objects she has managed to capture the tiny worlds that form inside the density of ice. The resulting images are mesmerizing, surreal and colorful from candid photos of rubber ducks to surreal images of flowers behind formed nucleations and even abstract shots of colored thread frozen in place. She draws the viewer in, challenging them to look at the subject from a new perspective; to look perhaps, a little closer and see things in a new light.
6. Jersey City Sights by ChicpeaJC at Base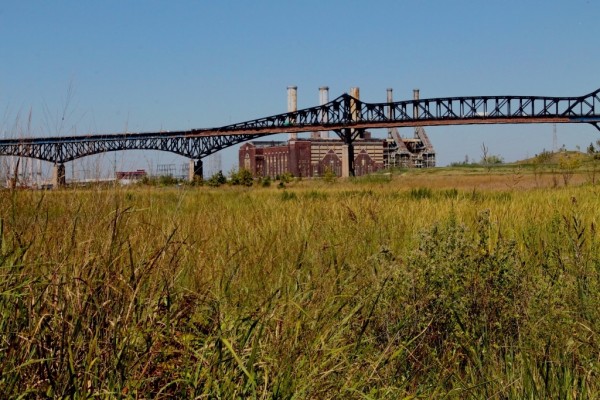 Yup. You heard it right! this year the table have turned and I will be showcasing my favorite Jersey City Photographs at Base. They will be up this weekend with a formal reception on October 14th. Click the Facebook event page for details!
https://www.facebook.com/events/1627936154145619/
For more information, please visit: www.thejcast.com