Writing is a reflection of your thoughts. Student activists in Students Demand Action of Hudson County are having a youth essay contest on what you think about gun violence prevention.
Rules
Must be a public/charter high school student
650 words or less
What steps would you take to address gun violence in Jersey City if you had the opportunity to present it to a city official?
Submissions close on April 19 at 11:59
When submitting the essay, provide your full name, email, phone number, the name of the school and grade level, and home address.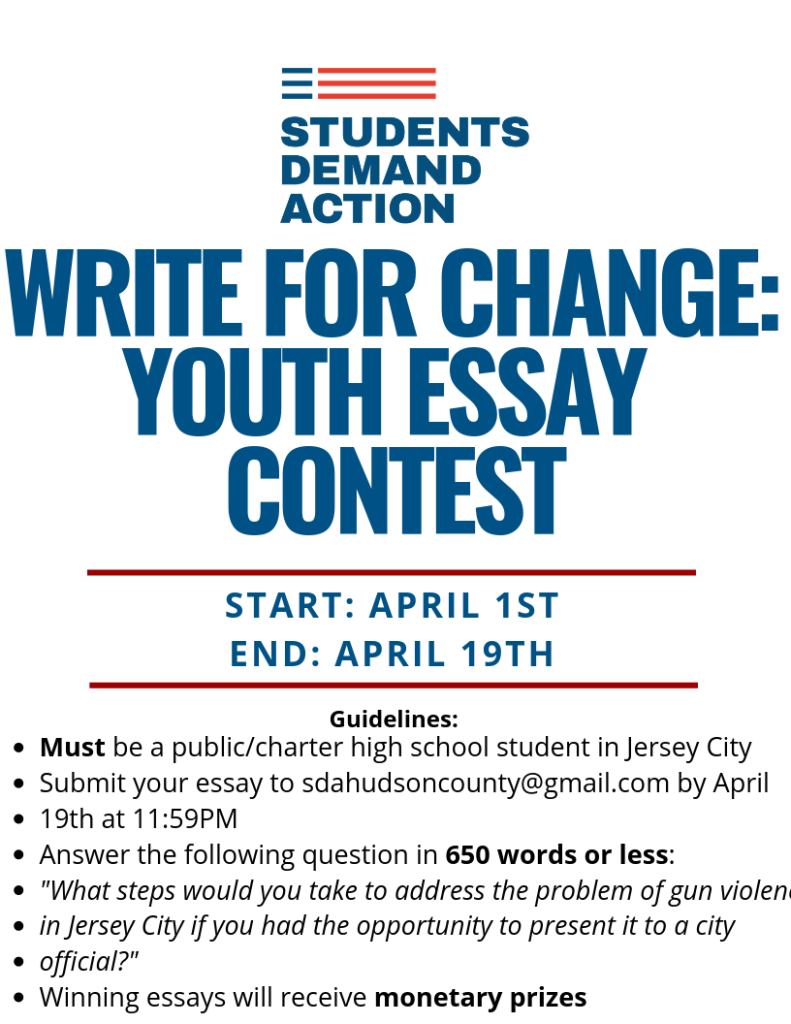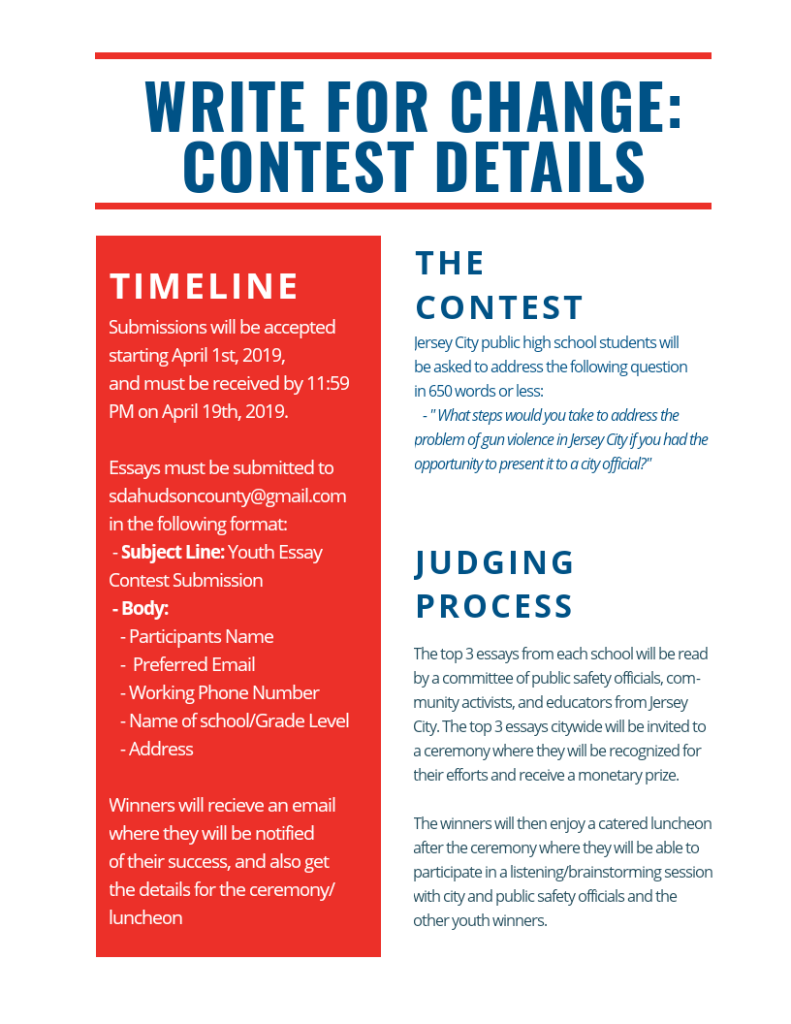 These essays will be read by city officials, community activists, and educators. The top 3 essays will be invited to a special ceremony and receive monetary prizes. Best of luck!