Our 2nd YouthinJC networking event was held at The C.O.V.E on February 28th from 4-7pm. It couldn't have turned out any better!
First, I need to thank the people that made the night possible. The Pacific pizzeria for providing delicious pizza. The ChicpeaJC team working even when we're on vacation. The C.O.V.E for the beautiful space. All of you guys are amazing!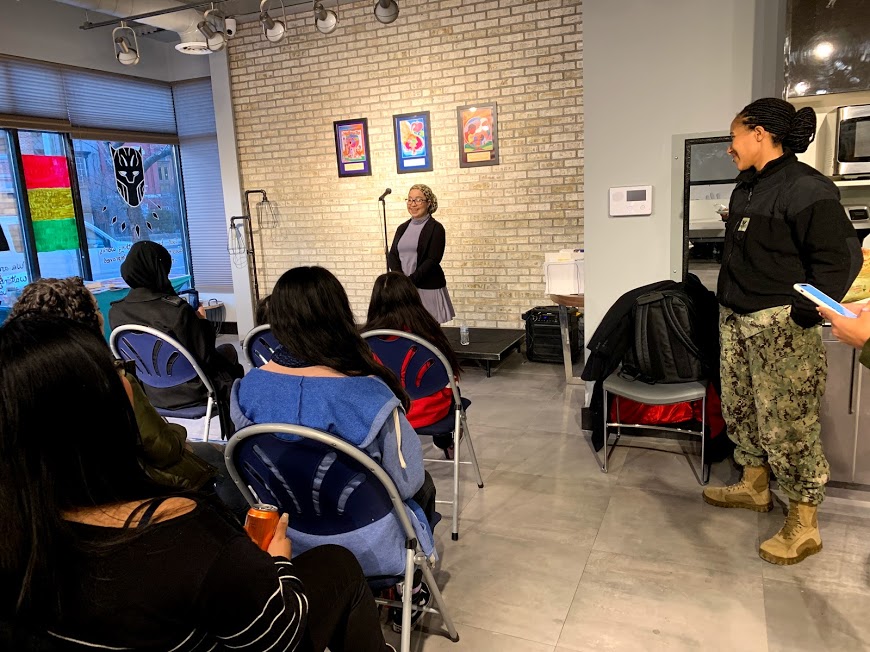 I did take a lead role in creating this event and have to say it wasn't a problem for me at all. The C.O.V.E is the best place to have public events. They were nothing but cooperative and kind. Once I checked out the space, I knew that it was the perfect spot. It was only 5 blocks from the Liberty State Park light rail. There will be a post explaining more about the C.O.V.E, but their main focus is on the youth.
Once I knew space was confirmed, I had MacAdam of Content Creators Academy create the flyer. As soon as I got it, I shared it.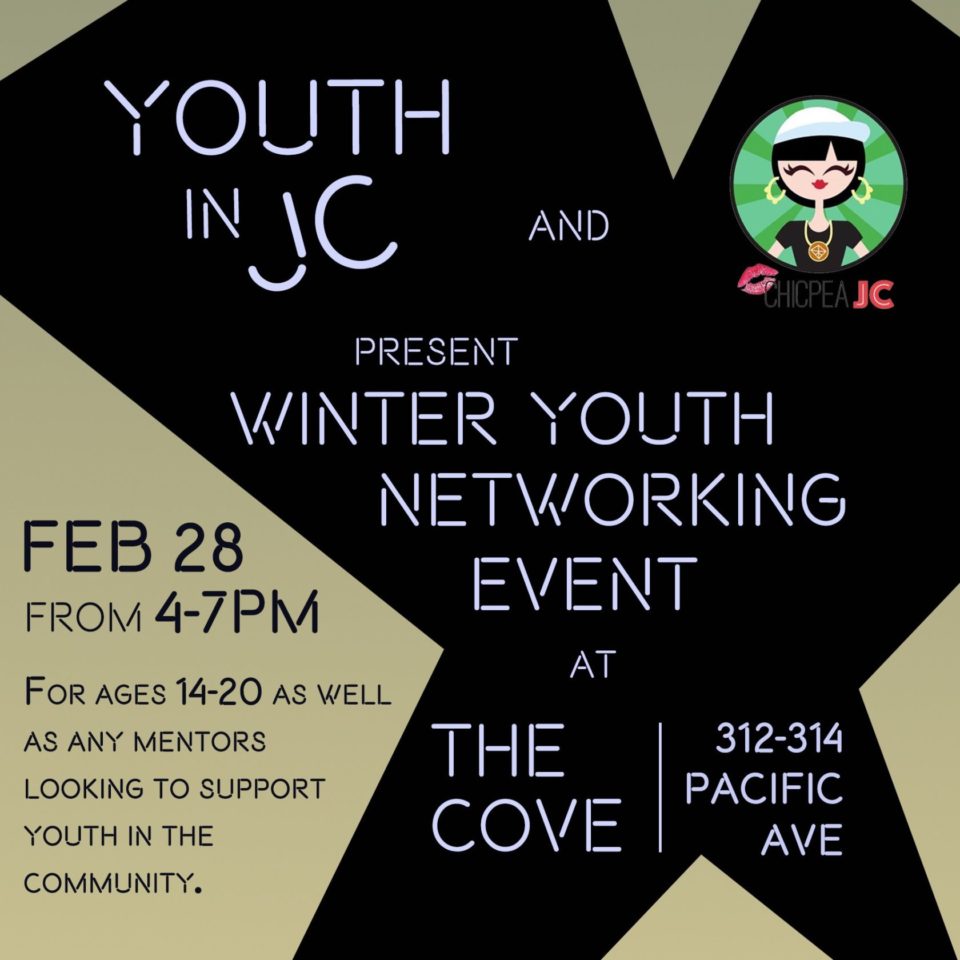 Fast forward to the day of, we started with the teens networking with other teens. I will be the first to admit that networking is uncomfortable, but I feel like everyone overthinks it. If you study people skills, you find that the quickest and easiest way to start a conversation and to keep it going is to simply ask about them. Ask what their profession is. Ask about their major in college. Did they finish college or did they pull a 'Mark Zuckerburg'? People love talking about themselves and their accomplishments. At some point, they'll ask you a question and the conversation will create a snowball effect and keep going.
After about 30 minutes, the pizza arrived as did our guest speaker, Pam Johnson. I wanted to have Pam speaking because she deals with kids most of the time, but on a different scale. She's the brave warrior that goes on the streets of the South side to talk to the kids on the corner at 10am on a Wednesday and tell them what no one will tell them: that they are smart, beautiful, and they can do so much more in their lives. She is the executive director of the Anti-Violence Coalition and an activist for keeping her city safe. You can read more about her here.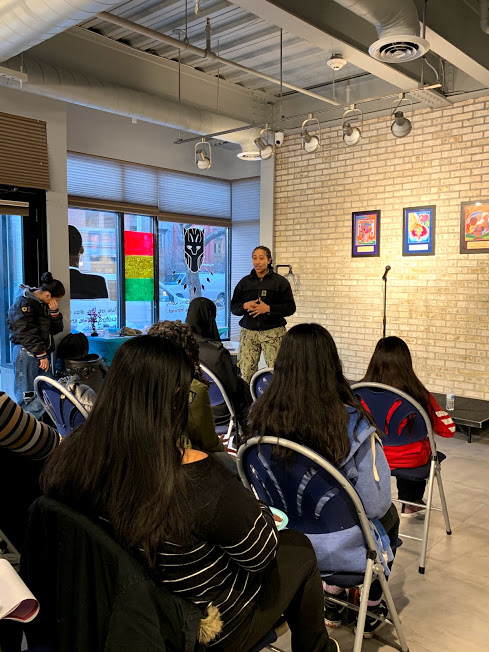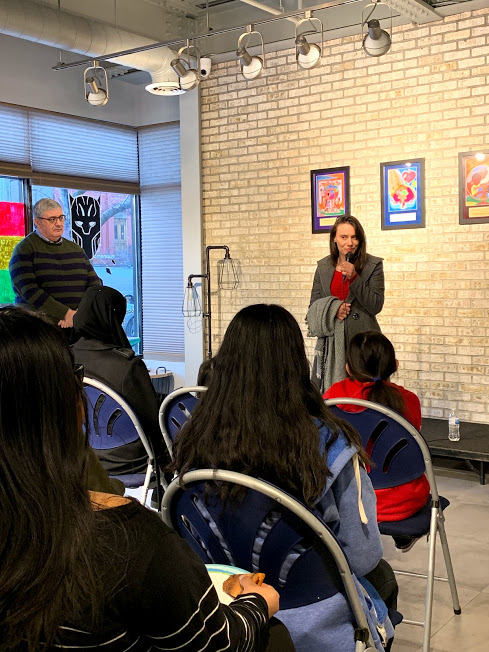 After everyone got their pizza and drinks and took a seat. Lynn started us off and had all of the mentors speak on their background. We had a very diverse group of professionals. Everyone from real estate, the fashion industry, the military, to a life coach. Once we had everyone speak on their experience, I introduced Pam, who gave the most wonderful speech.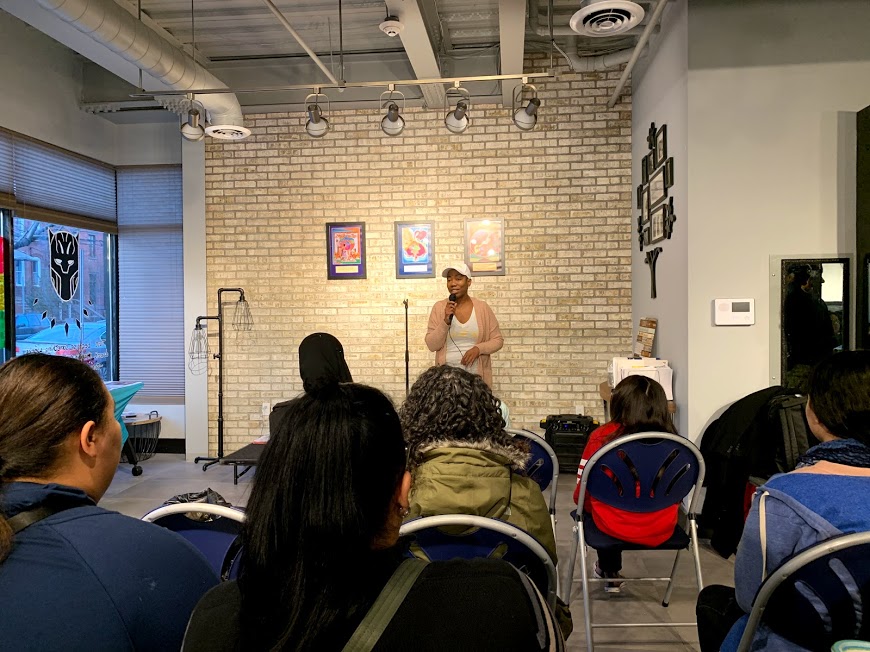 Everyone talks about what makes a great leader and talks about how NOT to be a follower. When in fact, all leaders were once followers. For example, Jay-Z's mentor was Warren Buffet.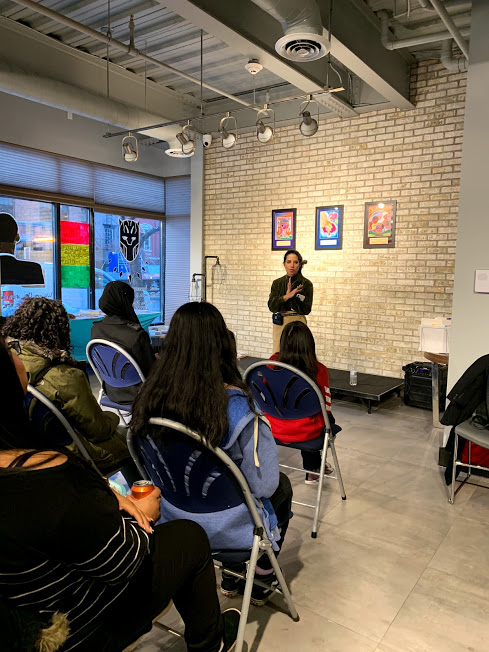 Once Pam concluded, Lynn got back onto the mic and asked that we use the rest of this time to network. If I have to lean in to hear someone speak right in front of me, I've done my job for the night. Until 7pm, everyone was in their own conversations.
At our last networking event, one teen walked out with a job and another walked out with an internship. I pray that others walked out with equal opportunities or better. I've gotten a few questions since the networking event:
Will there be more events like this?
Yes! We typically have them once every few months. Follow us on Instagram to stay up to date!
Do we have to pay?
No! These networking events are free. Especially since The C.O.V.E is a community center, they must be free. I was blessed to meet a few people who are willing to invest their time and money into me, and see me become successful. I want nothing more than to have other teens be blessed in the same way.