If you're looking for something fun to do, here are some virtual events to check out this week.
---
JCFPL Virtual Programs for Kids
Ongoing
This week, the kids can enjoy virtual story hours and Yo Re Mi sessions through the Jersey City Free Public LIbrary's Facebook page. You can also dial in.
Virtual Story Slam
March 26 @ 7:00 PM
Art House Productions and No Dominion Theatre are bringing a virtual story slam series. Admission is free with a $5 suggested donation. Join in to listen to stories from the community.
Virtual Family Trivia
March 26 @ 8:00 PM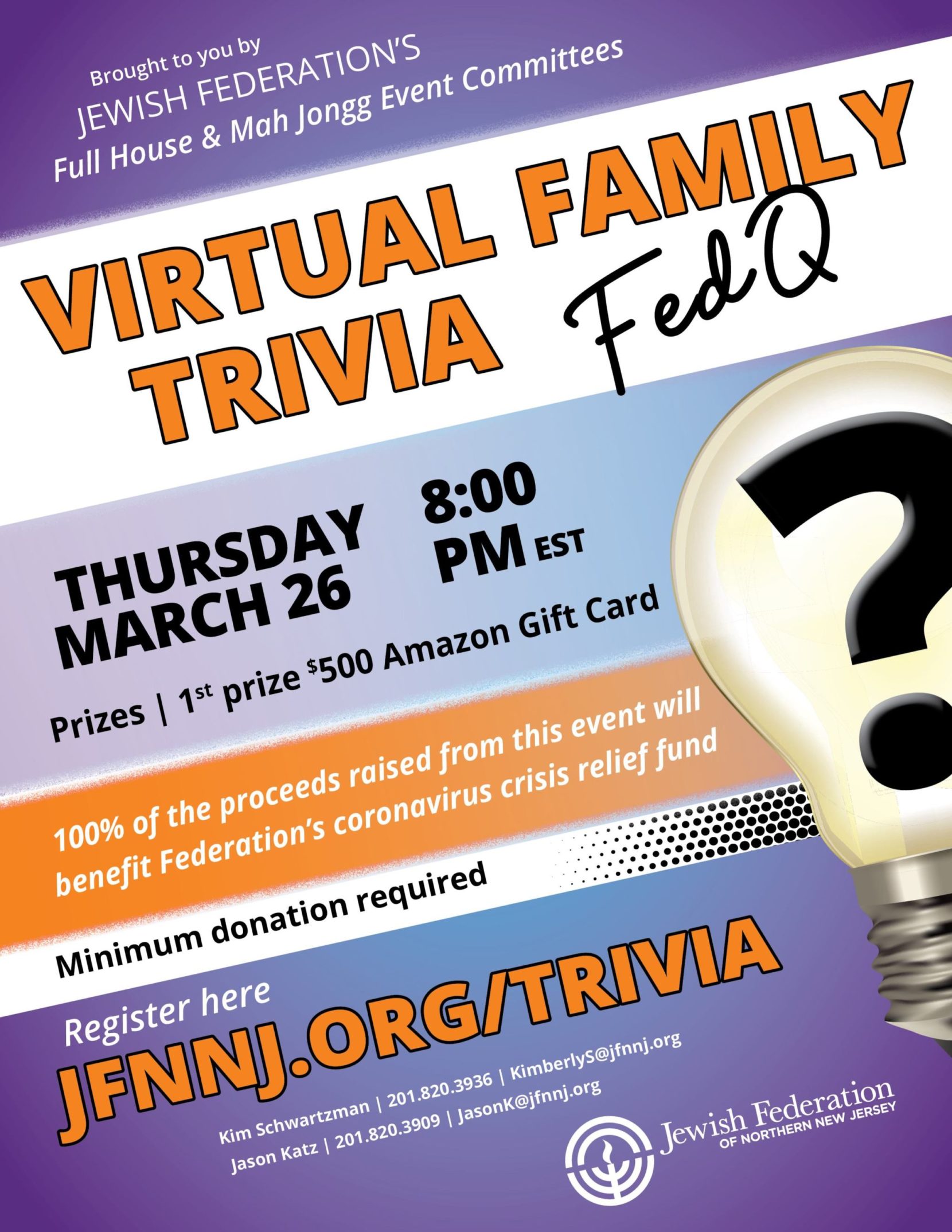 Join in on a trivia night! Admission is a minimum donation of $54. You can find more information on jfnnj.org/trivia.
Drag Bingo
March 27 @ 8:00 PM
Enjoy Drag Bingo hosted by Harmonica Sunbeam on Zoom! It's $10 per bingo board, and there's a prize for each round's winner. Make sure to register beforehand!
Shake! by Friends & Lovers
March 27 @ 9:00 PM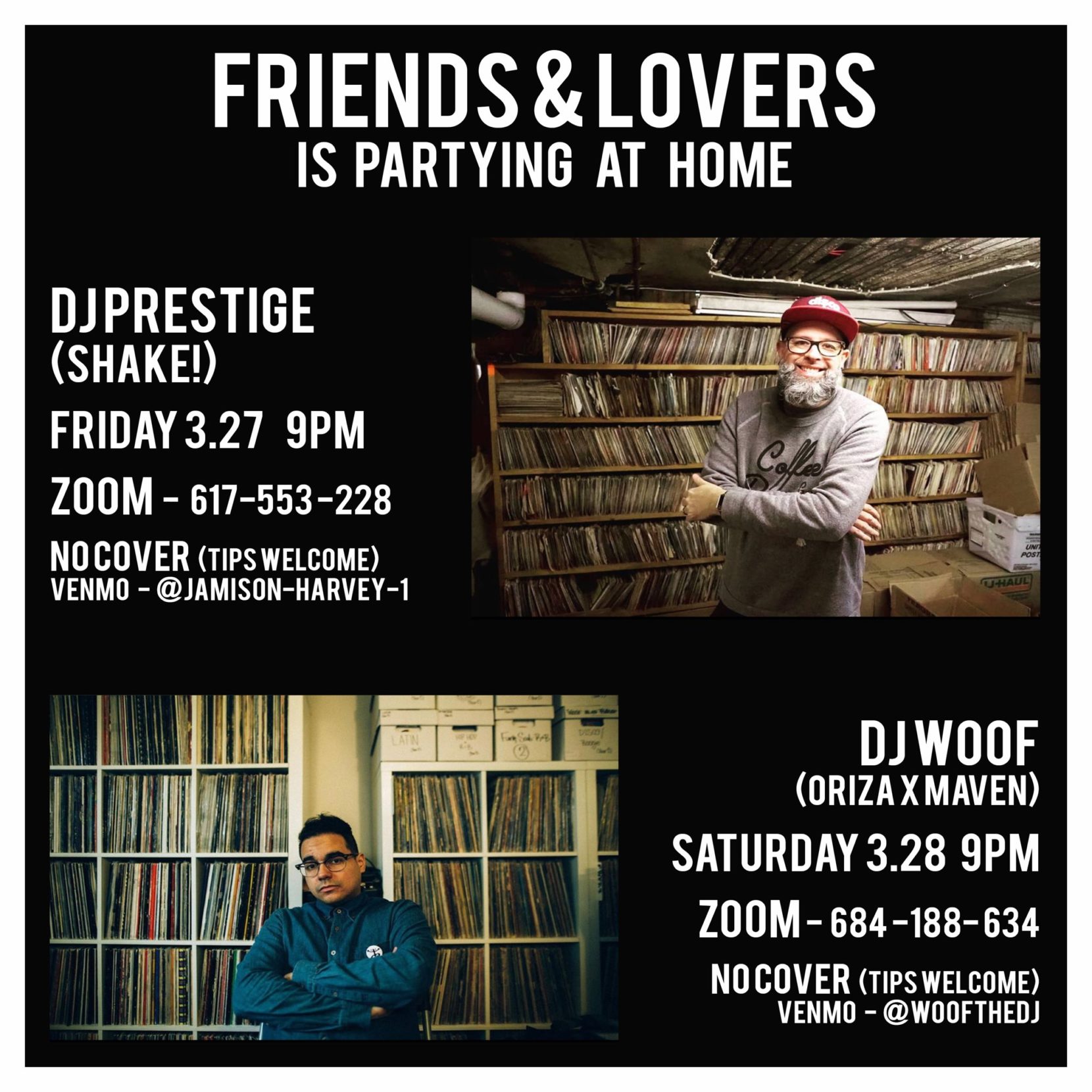 Join DJ Prestige for a live set tonight on Zoom through the Friends & Lovers club in Brooklyn.
Joyrides Rescue
March 28 @ 1:00 PM –2:00 PM
Meet adoptable dogs online! Joyrides Rescue is hosting a virtual adoption event for pups looking for a forever home. It'll be streamed on Facebook and Instagram.
The Disinfectant Effect
March 28 @ 8:00 PM
Enjoy music with DJ Skittlez and special guests Stella Luna, Anida Fukk, Octavia Anyae, and Harmonica Sunbeam! Tune in on Facebook, Instagram, and Google.
Virtual Comedy Night
March 28 @ 9:00 PM – 10:00 PM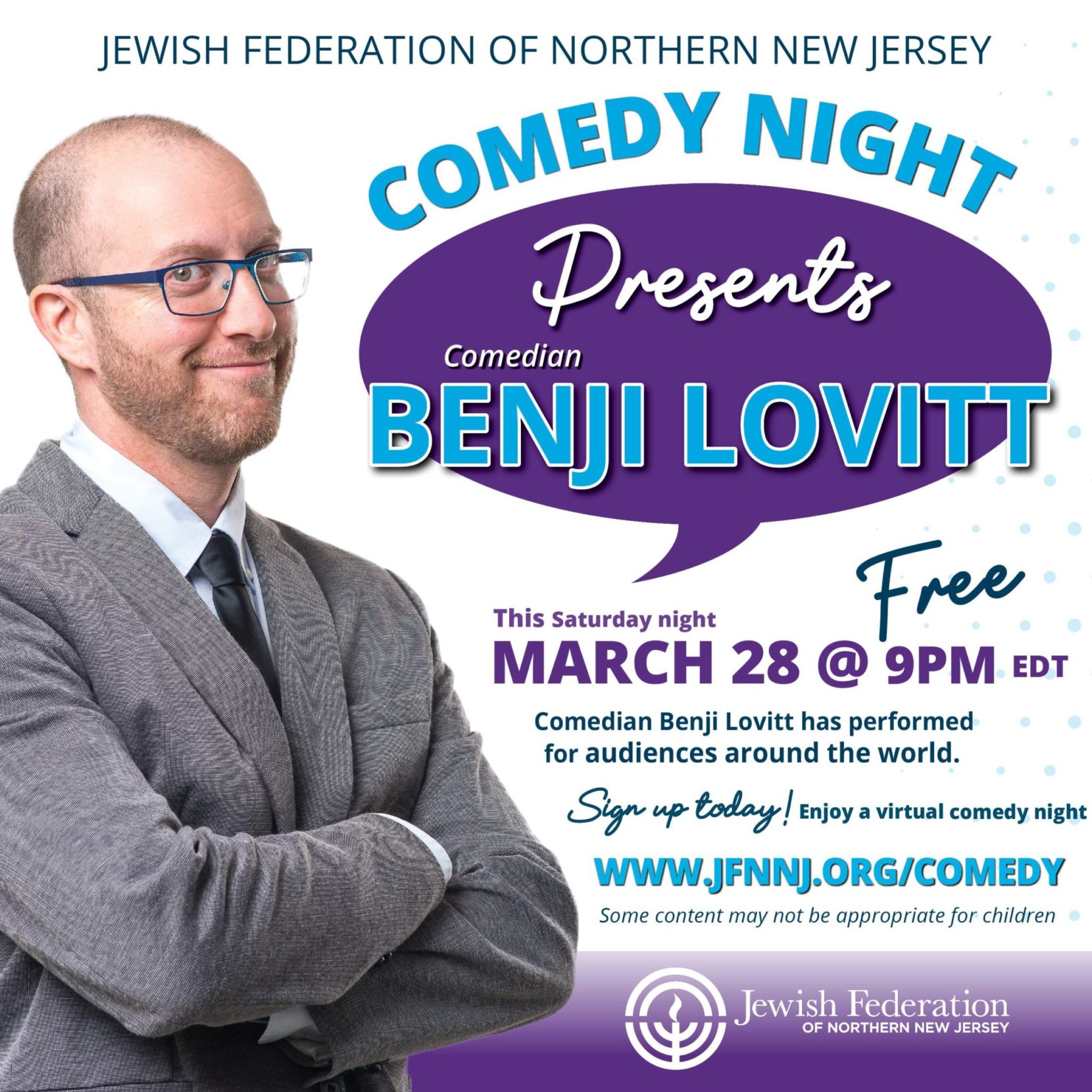 Enjoy a free virtual comedy night with Benji Lovitt. More information is available on jfnnj.org/comedy.
New City Kids' HOPEraiser
March 29 @ 3:00 PM; March 31st @ 8:00 PM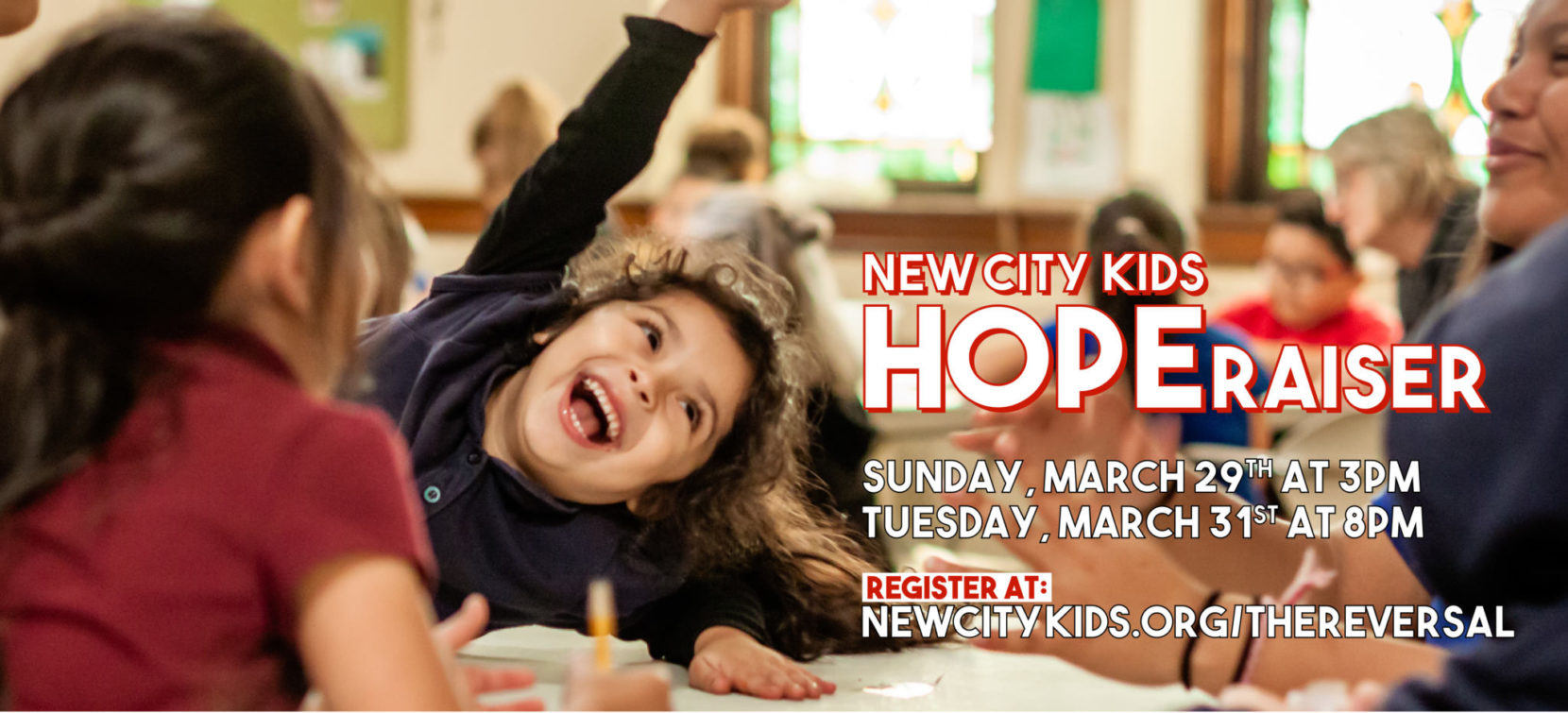 New City Kids is making their annual Spring Benefit concert an online experience, now called the HOPEraiser! You can tune in on March 29th (Sunday) and March 31st (Tuesday) for music, inspiration and student testimonies. Register at www.newcitykids.org/thereversal.
Ongoing events and virtual experiences
Nightly Met Opera Streams
Every night at 7:30 PM, the Metropolitan Opera is streaming a performances from their Live in HD series through Met Opera on Demand. You can find their full schedule online.
Broadway Shows with BroadwayHD
Sign up for BroadwayHD to enjoy your favorite Broadway shows, or discover some new favorites like Kinky Boots, Macbeth, Cats, and Swan Lake. It's ad-free and you can stream from any device! Check out their selection and start your free trial – https://www.broadwayhd.com/
Urban Souls Yoga & Meditation
Sign up for virtual classes with Urban Souls in Hoboken! Enjoy open flow yoga or unwind after a long day with their evening meditation. You can find their full schedule on urbansoulsyoga.com/schedule and enjoy your class from the comfort of your home.
Museu de Arte de São Paulo
Tour the São Paulo Museum of Art online through Google's Arts & Culture feature. Featured exhibits includes Art in Fashion, Art from Italy, and Art from Brazil until 1900. Take a tour online and browse their collection of art.
You can tour other museums when you visit artsandculture.google.com.