Find something interesting to do this week with these virtual events!
---
May 28
Virtual Story Slam
7:00 PM
Join Art House Productions and Speranza Theatre for a Virtual Story Slam about cultural connections to food, cooking disasters, and family dinner. Tune in to hear stories from different community members. You can register on their website.
May 29
CoolVines Winery Spotlight
6:00 PM
Tune into CoolVines' Instagram Live tasting with wine buyer Phil Cerrito. He'll be leading a conversation and tasting on the Costanza Chirivino of Sallier de La Tour.
Drag Bingo
8:00 PM
Enjoy a bingo night with Harmonica Sunbeam on Zoom. It's $12 per bingo board and each round's winner gets a prize. You can register and purchase your board on their website.
May 30
Saturday Night Online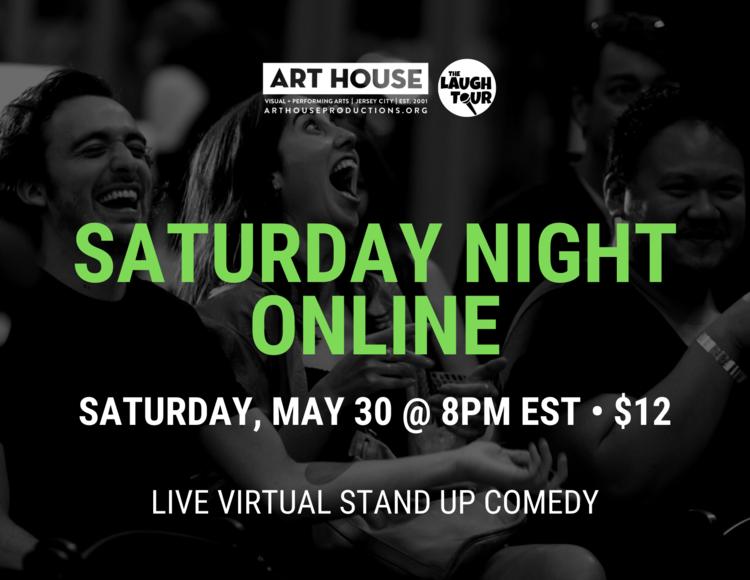 Liven up your Saturday with an hour of stand up comedy. Catch Cory Kahaney, Joe Larson, Katie Hannigan, Sam Morrison, and host Rich Kiamco on Zoom for an interactive show. Tickets are $12 and the Zoom link will be emailed after purchase. You can purchase your ticket on their website.
May 31
Hip New Jersey Stays Home
8:00 PM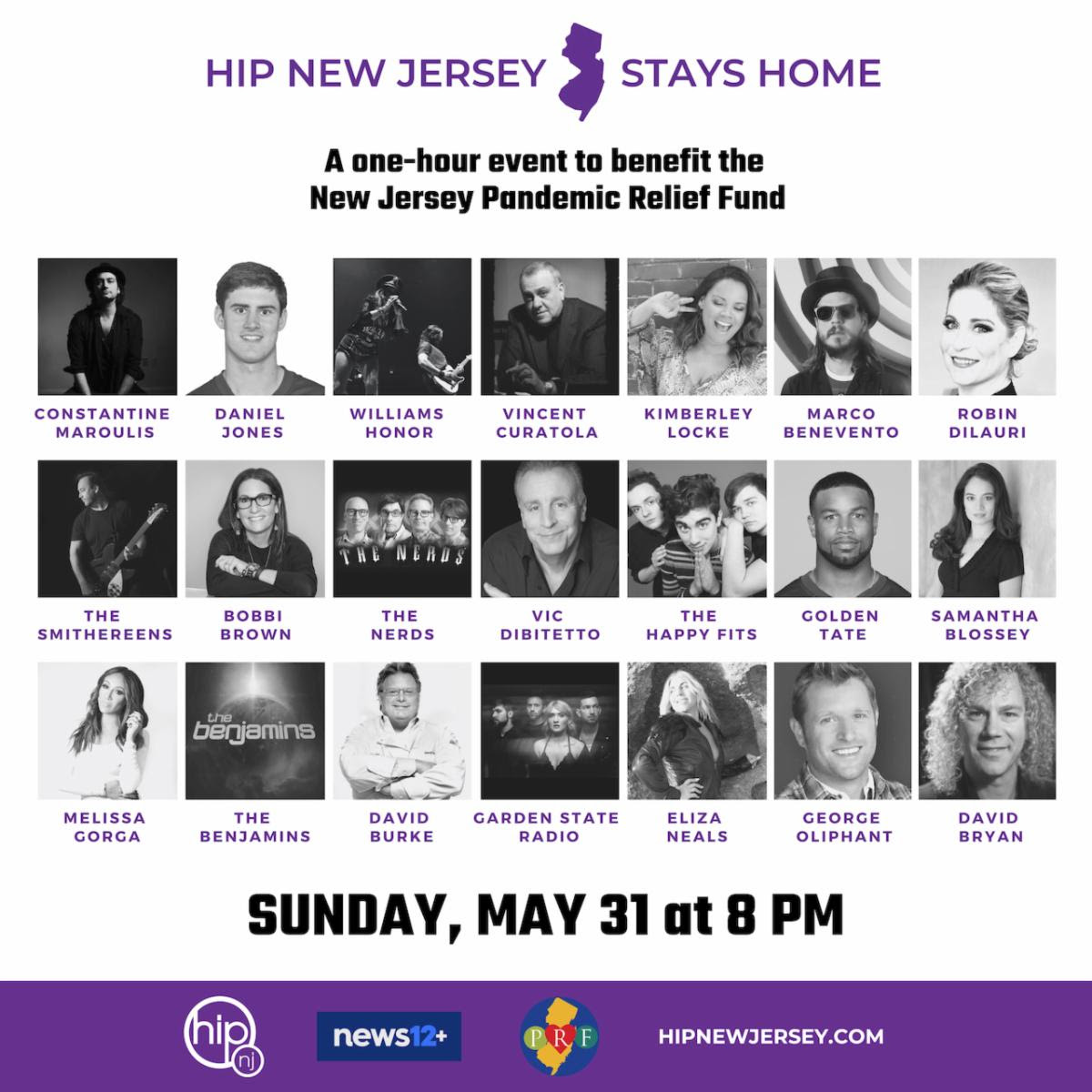 Hip New Jersey and News 12+ are collaborating for a one-hour telethon to raise money for the New Jersey Pandemic Relief Fund with a lineup of appearances and musical performances. Tune in on channel News 12 (check your local listings) at 8PM.
Ongoing Events
JCFPL Virtual Programs
The Jersey City Free Public Library is continuing to offer free virtual events for adults, teens, and kids. You can check out facebook.com/JCFPLnj for story times, yoga, guitar lessons, and more. Dial-a-Story is also available 24/7 when you call 201-547-4604.
Every Wednesday – Groove on Grove: At Home
4 PM
The HDSID modified their Groove on Grove concert series to be a Facebook livestream every Wednesday as Groove on Grove: At Home. The event will also feature a prize giveaway from a local business.
Every Tuesday and Thursday – Free Virtual Art Classes with Artasorri
10AM
Get the kids involved in free Artasorri virtual art classes on Zoom. All you need are some art supplies at home for this free class.
Nightly Met Opera Stream
Every night at 7:30 PM, the Metropolitan Opera is streaming a performances from their Live in HD series through Met Opera on Demand. You can find their full schedule online with each stream available until the following day.
Virtual Gallery Tours at Deep Space
Deep Space Gallery is currently offering their exhibits for viewing online for anyone who wants to continue checking out the artwork.