Dinner and Drinks
Pasta Dal Cuore
527 Jersey Ave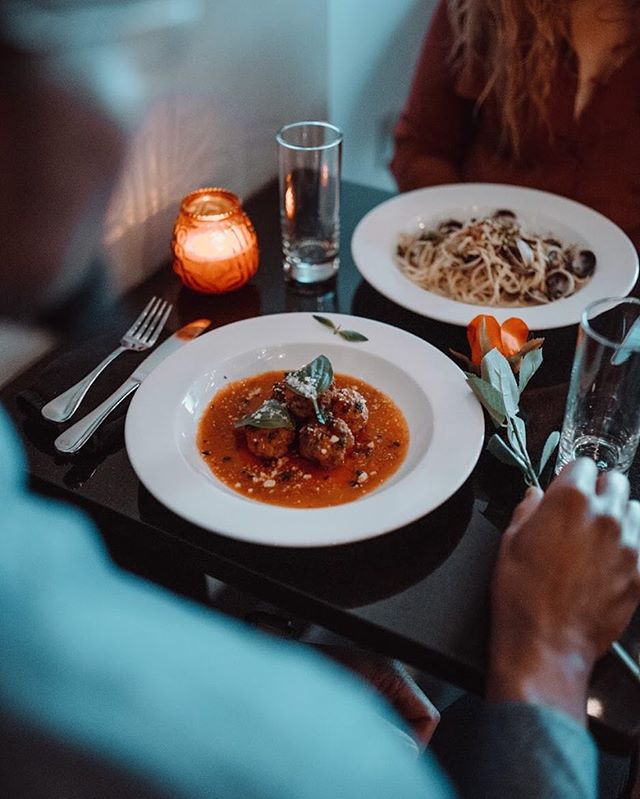 Make your reservations for Valentine's Day and enjoy Pasta Dal Cuore's usual menu along with a few specials!
Liberty House Restaurant
76 Audrey Zapp Drive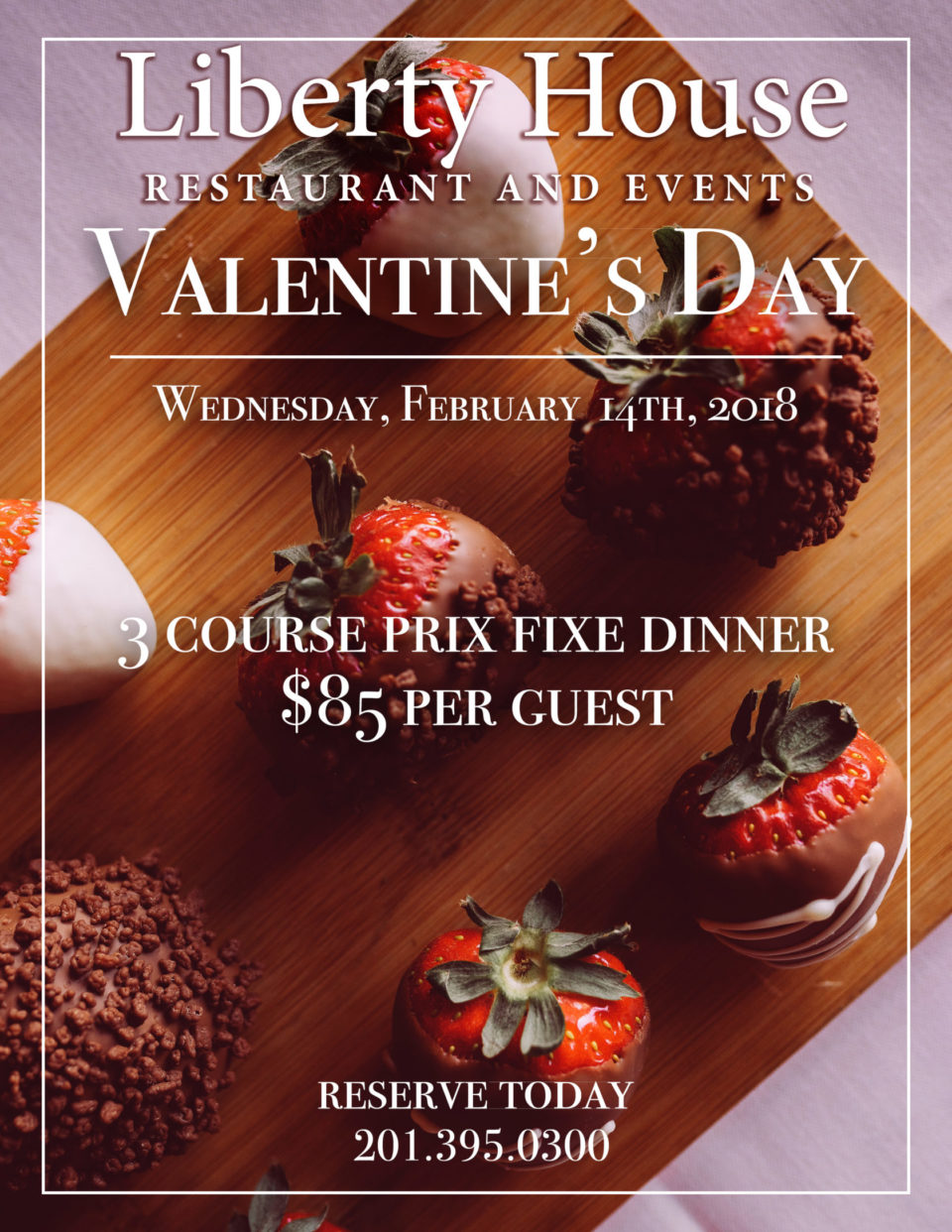 Surprise your date with a 3-course dinner at Liberty House overlooking the stunning view of Manhattan.
Mathew's
351 Grove St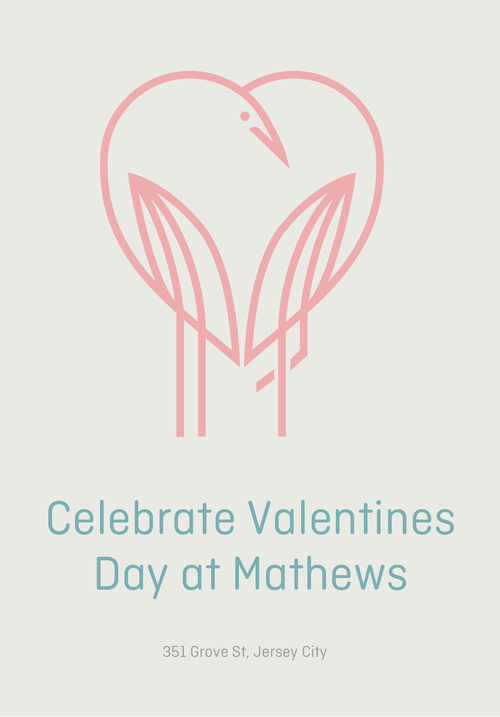 Stop by Mathew's for a 3-course prix fixe Valentine's Day menu, with seating availabilities at 5 PM, 7 PM, and 9 PM.
LITM
140 Newark Ave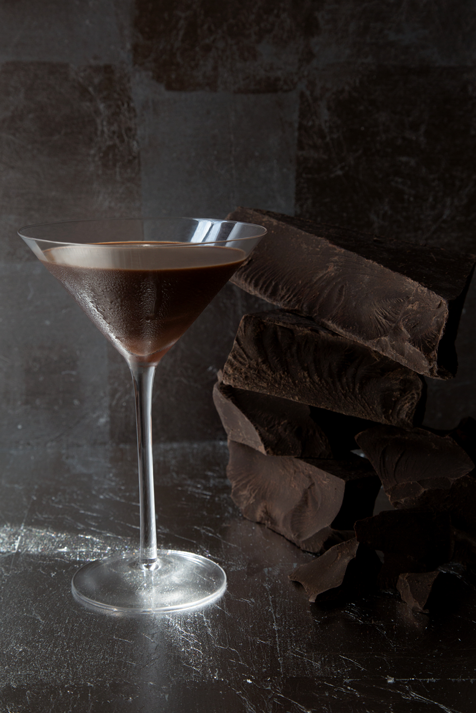 Bring your loved one for a romantic dinner with an exclusive menu crafted by Chef Eduardo Rugiero. There'll be champagne specials all night, and $5 happy hour from 5 PM to 7 PM. They'll be featuring Bouvery CV, a chocolate vodka, on their Valentine's cocktail menu!
PS Wine Bar at Pet Shop JC
193 Newark Ave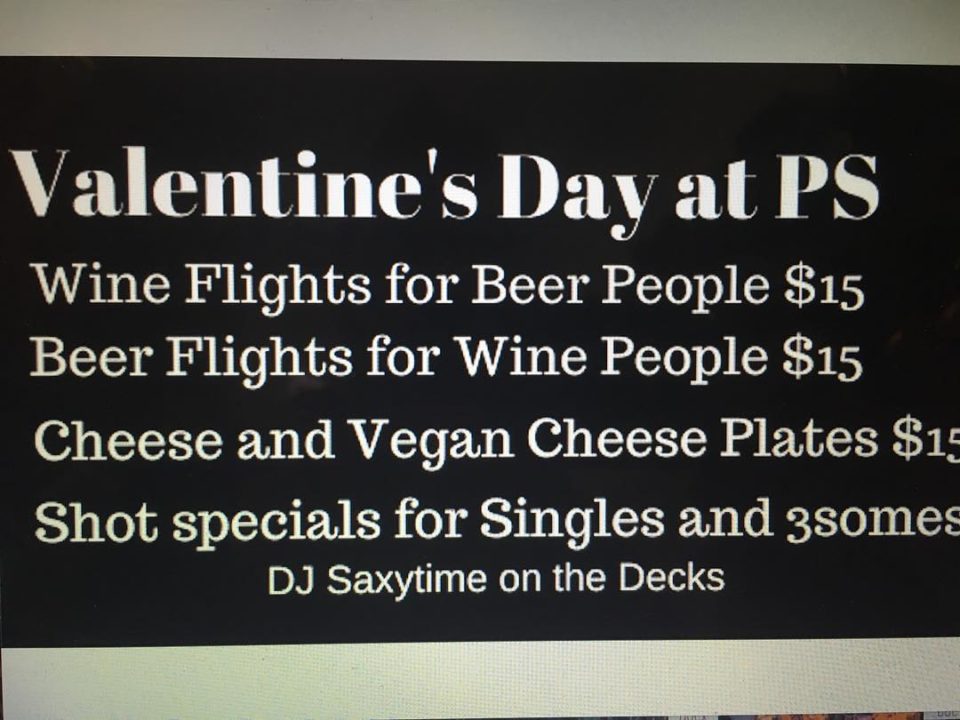 If you want to keep it relaxed and keep away from the stress of the holiday, enjoy a simple dinner and some wine or beer with your loved one. There'll be cheese plates, you can order off the regular menu.
Activities
Jersey City Ballroom
189 Brunswick St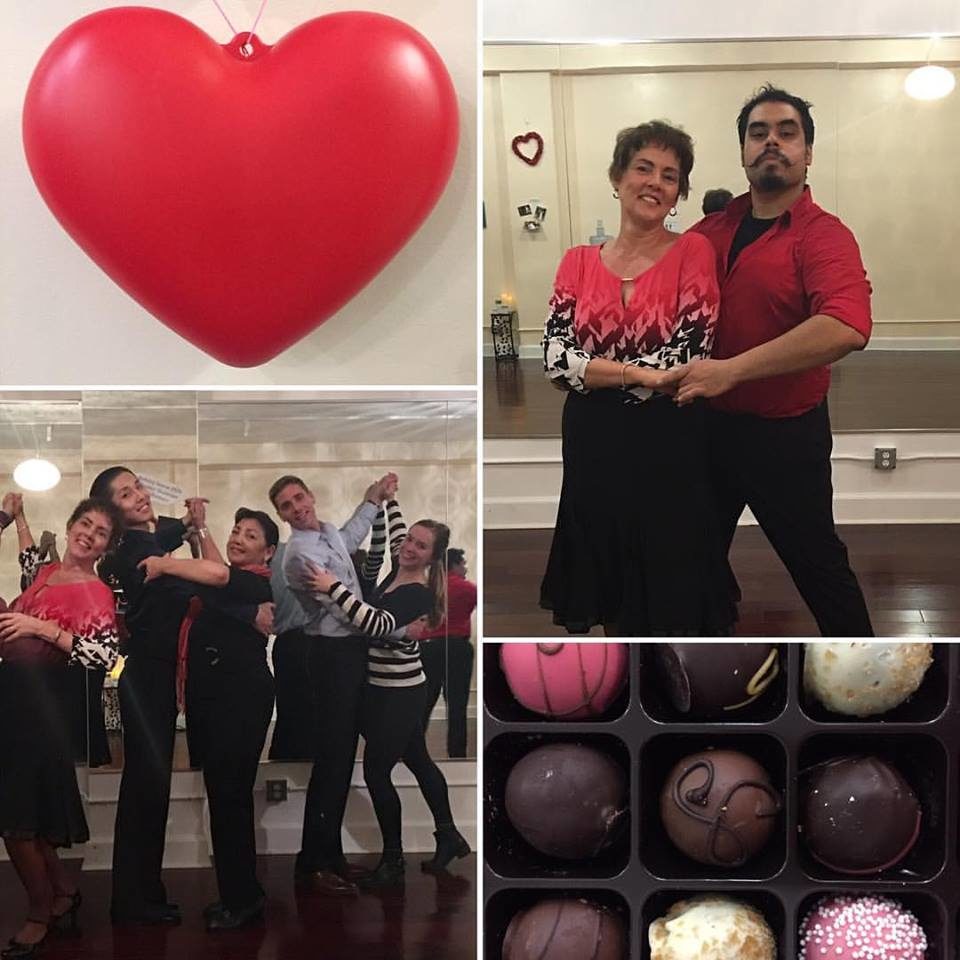 Add some flair to your Valentine's Day plans with Jersey City Ballroom. Book a special dance lesson or sign up for a dance class!
JC Valentine's Day Latte Art Class
Hidden Grounds, 148 First St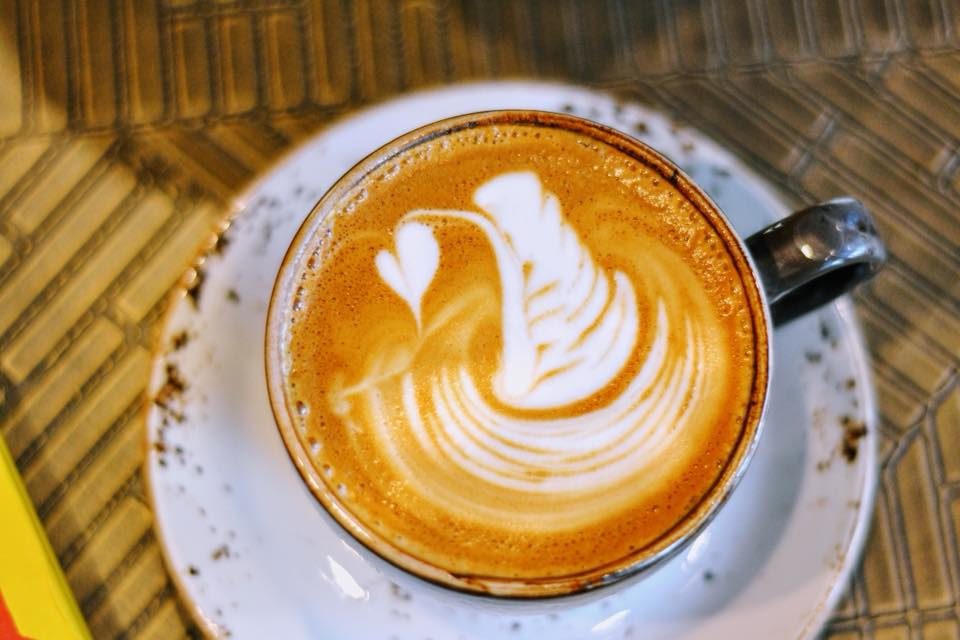 Try something new for Valentine's Day! Start then night with some wine and introductions, and work your way toward a latte art throwdown.
For the Singles
A "Single & Sour" Valentine's at L7
Lucky 7 Tavern, 322 2nd St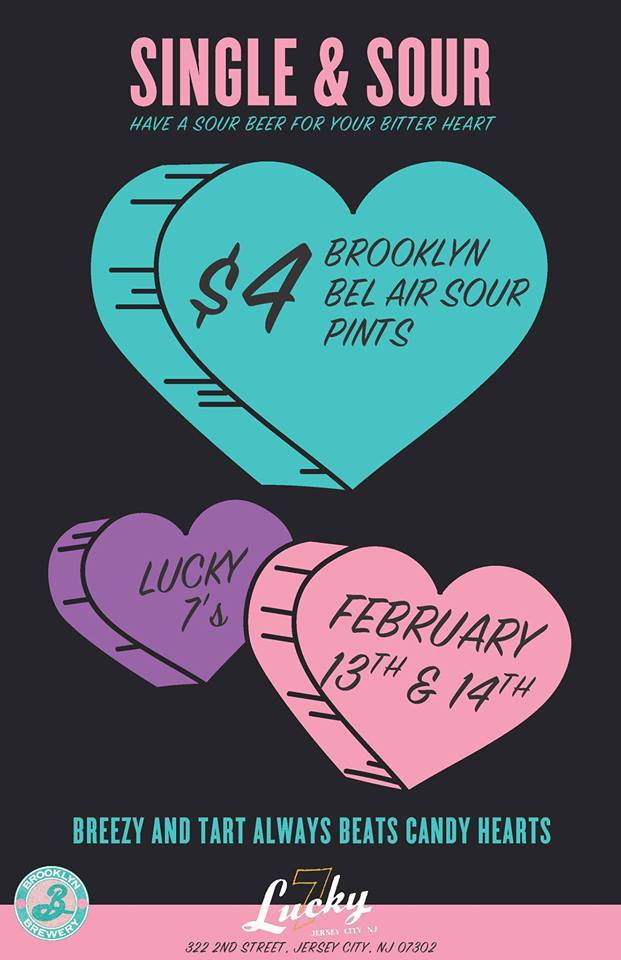 Celebrate being single with whiskey, tequila, and the brand new The Brooklyn Brewery draft, the "Bel Air Sour" along with $4 pints!
Hallmark Holiday: Firkin Valentine's Day
Departed Soles, 150 Bay St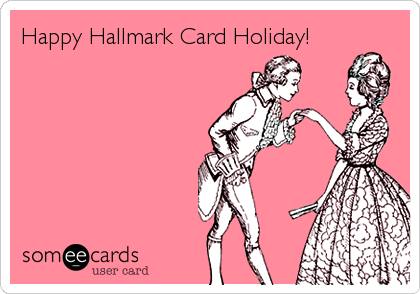 Whether you're single or a beer-loving couple, stop by for specially curated firkins and plenty of craft beer!