The weather is all over the place, but that shouldn't stop you from enjoying the weekend! Find something fun to do in the area.
---
Featured Events
Jersey City Puerto Rican Parade and Festival
August 18 & 19 @ 12:00 PM – 9:00 PM
Lincoln Park to City Hall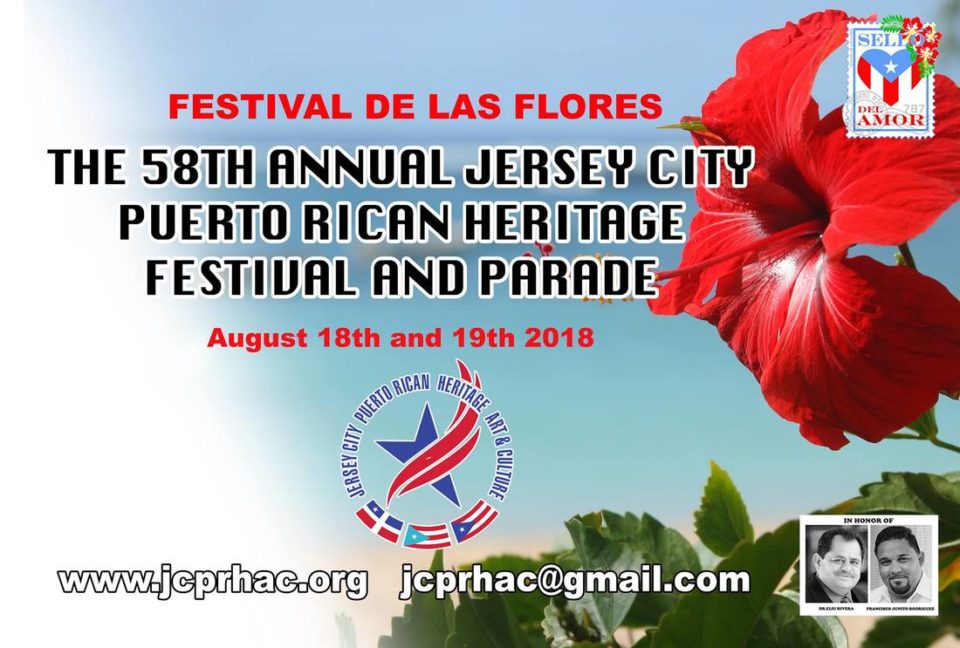 Starting at 12PM, join the parade from Lincoln Park to City Hall and stop by the festival behind Ferris High School.
---
Thursday
La Festa Italiana
August 15 – August 19 @ 5:00 PM – 11:00 PM
344 6th St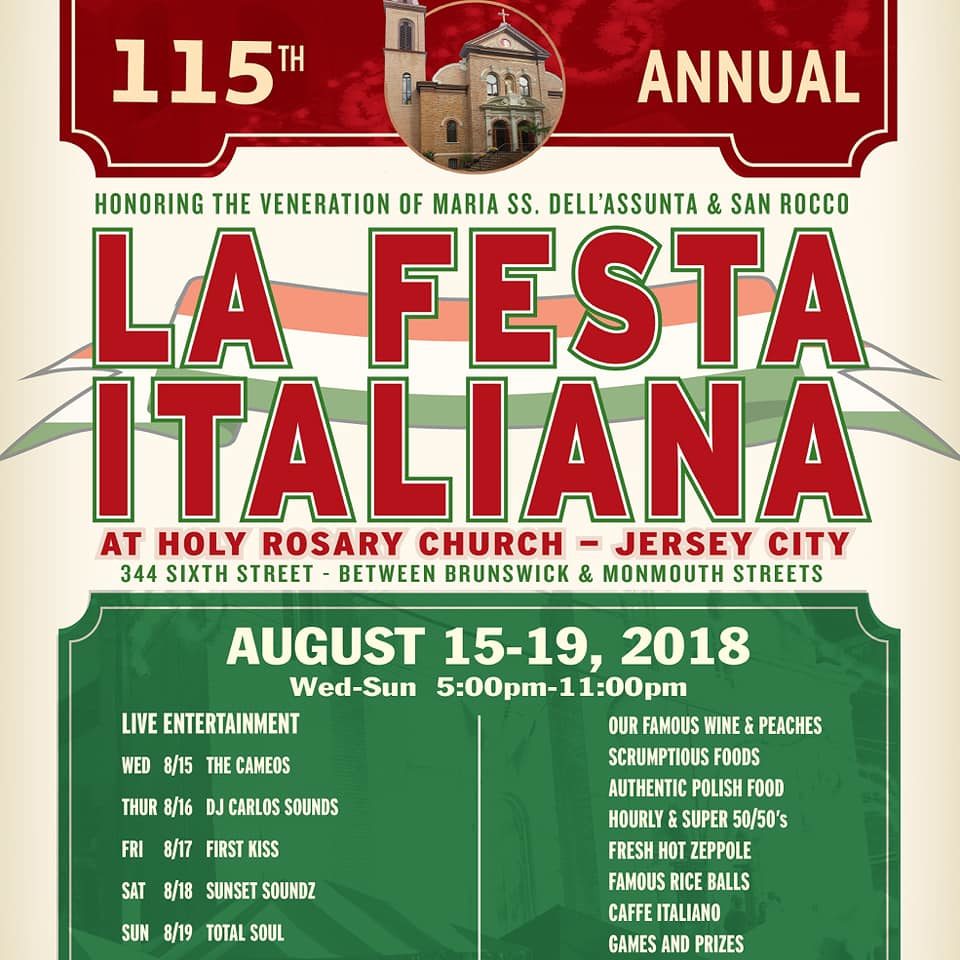 La Festa Italiana is back for its 115th year! Join Holy Rosary Church as they transform 6th & Brunswick into a block party to celebrate Italian culture through food, music, and activities for kids.
Event Details
Wurstbar's 2nd Anniversary
August 16 @ 12:00 PM
Wurstbar, 516 Jersey Ave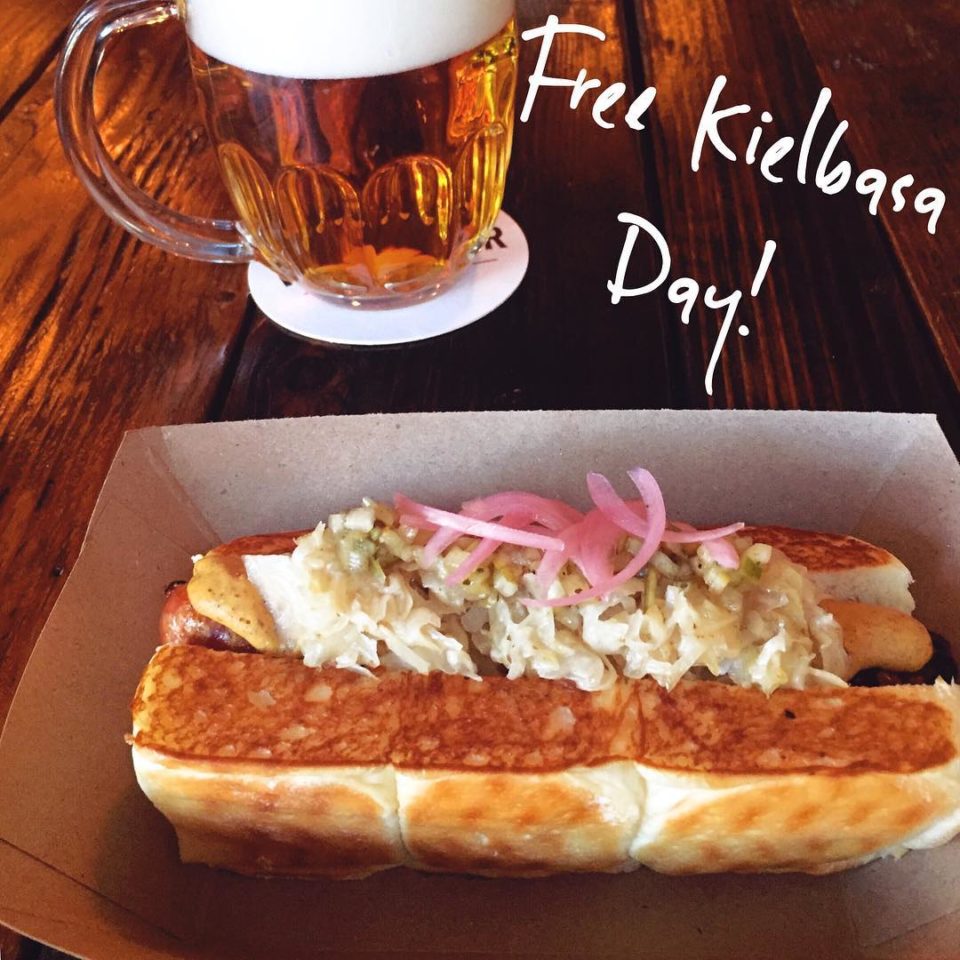 Starting at noon, Wurstbar is celebrating their 2nd anniversary with a special draft list, and they'll be giving away free Haus Kielbasa for the first 100 people.
Event Details
LSC After Dark: Booze & Boogers
August 16 @ 6:00 PM – 10:00 PM
Liberty Science Center, 222 Jersey City Blvd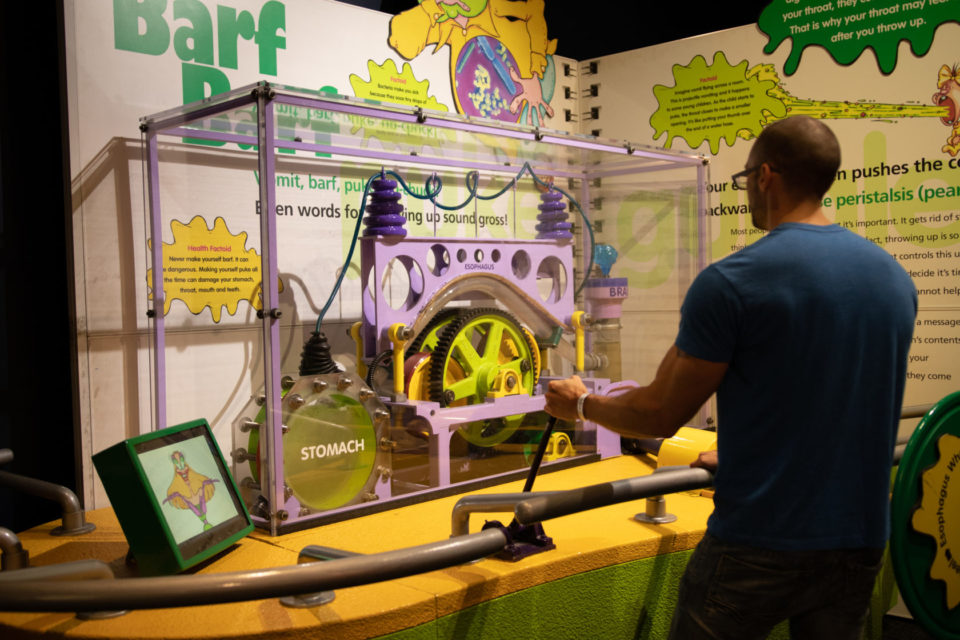 Enjoy drinks and food while you roam around the Science Center! Learn all about the human body, check out the exhibits, and shop from the JC Oddities Market. Get your tickets in advance.
Event Details
Deep Space Gallery presents Creature Feature
August 16 @ 6:00 PM – 11:00 PM
Deep Space Gallery, 77 Cornelison St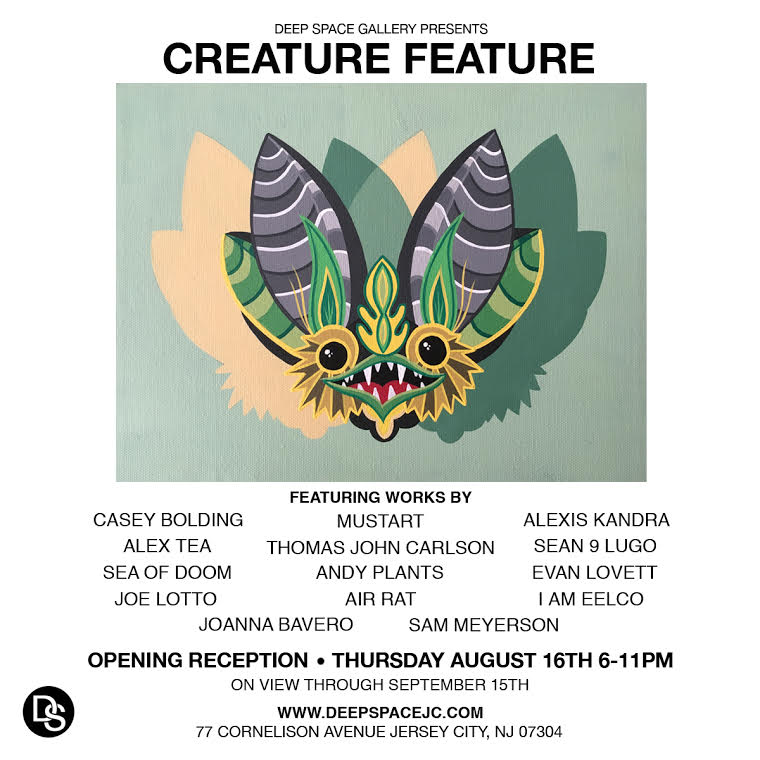 Enjoy animal-centric art from fantastic artists and meet them at the opening reception.
Event Details
Friday
The Gatsby Gala
August 17 @ 6:30 PM – 12:00 AM
JC Underground, 116 Newark Ave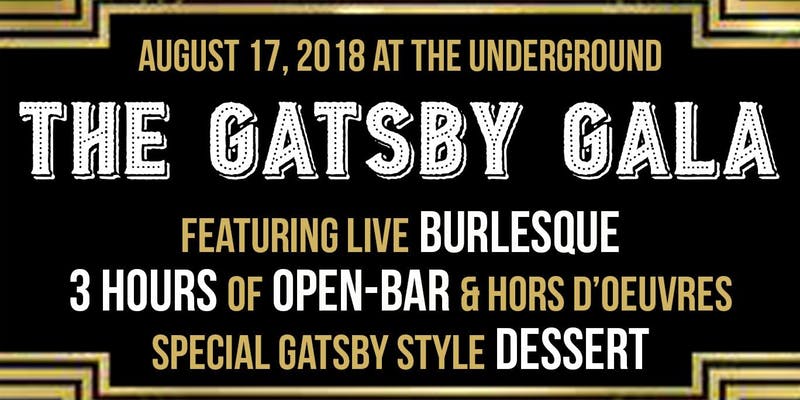 Stop by the Underground as it's transformed into a speakeasy for a 1920s party featuring burlesque, dessert from Germise's Gateaux, and 3 hours of open bar. Tickets are $45. 
Event Details
Fringe Fest Equality Rocks Music Spectacular
August 17 @ 9:00 PM – 12:00 AM
FM, 340 3rd St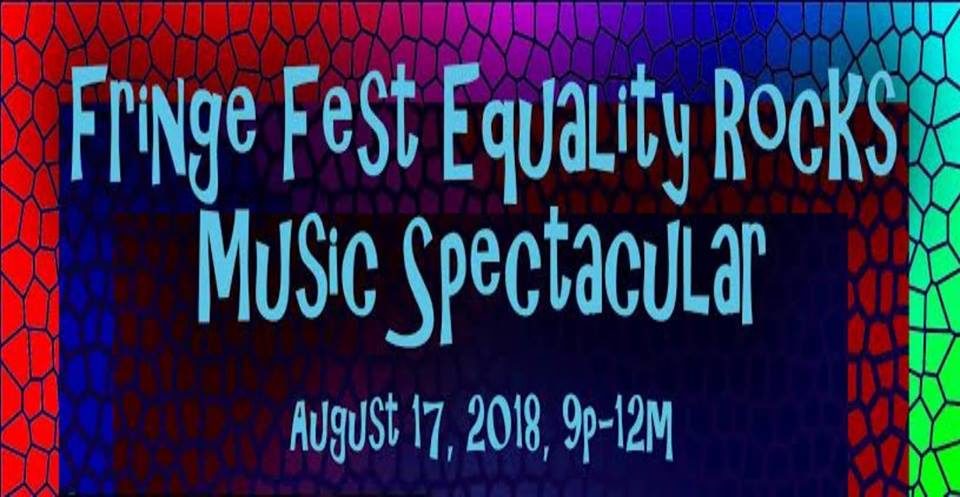 Celebrate Pride with live music and a costume contest at FM!
Event Details
Saturday
4th Annual Goatstock Festival
August 18 @ 12:00 PM – 7:00 PM
Historic Jersey City and Harsimus Cemetery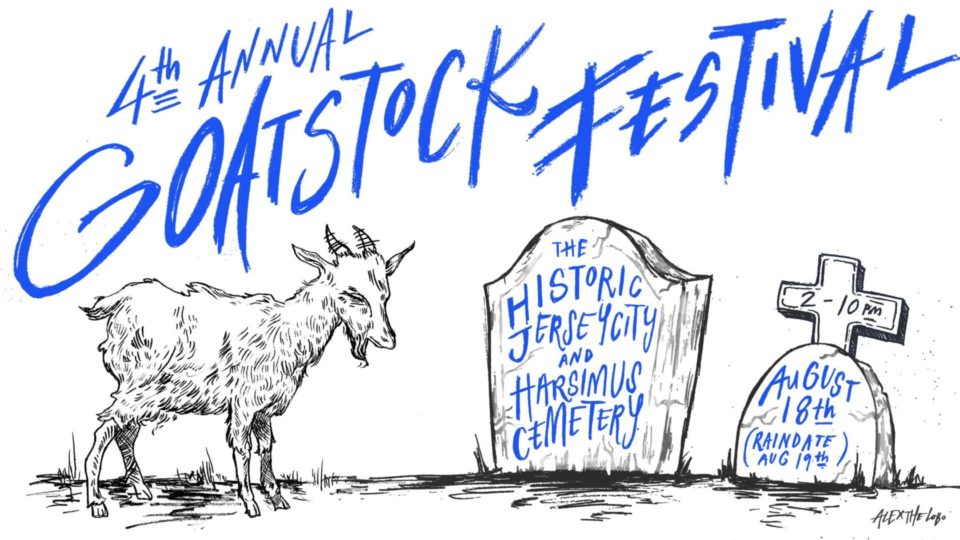 Enjoy live music, meet goats and sheep, and more!  It's $10 for adults, $5 for kids and teens.
Event Details
5th Annual Cultural Diversity Festival
August 18 @ 4:00 PM – 7:00 PM
Hamilton Park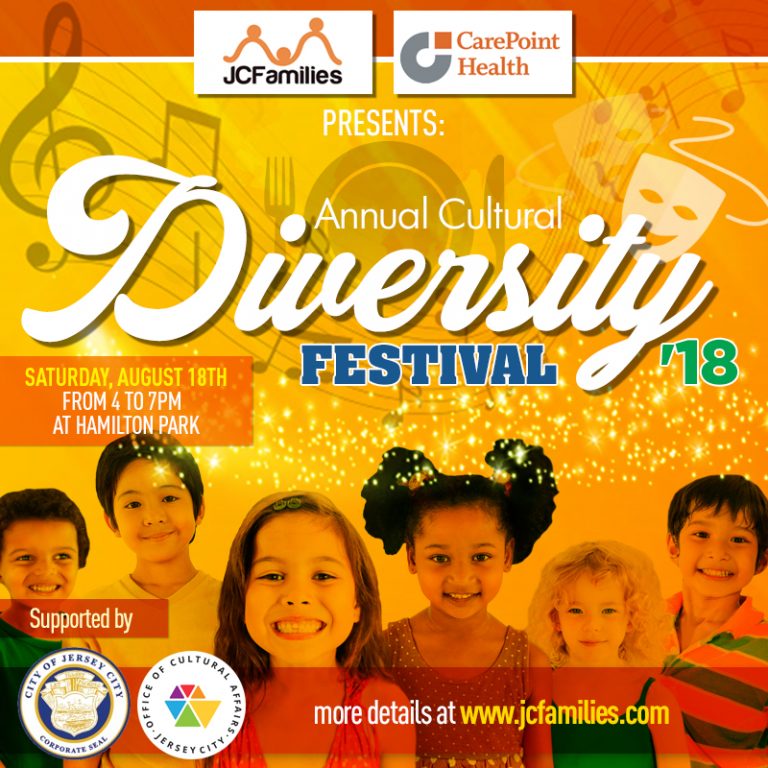 Join JC Families for a cultural diversity festival with family-friendly activities.
Event Details
Vincent Minervini Art Exhibition
August 18 @ 5:00 PM – 9:00 PM
Art House Productions, 262 17th St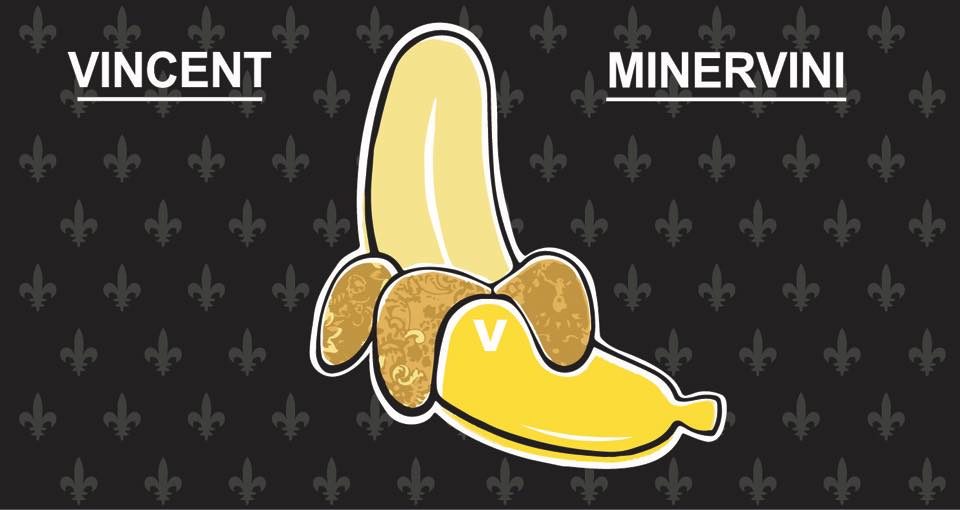 Vincent Minervini is taking over the Art House Productions gallery! Enjoy paintings and sculptures bu the longtime Jersey City artist.
Event Details
JC Wave Fest
August 18 @ 5:30 PM – 12:30 AM
White Eagle Hall, 335-337 Newark Ave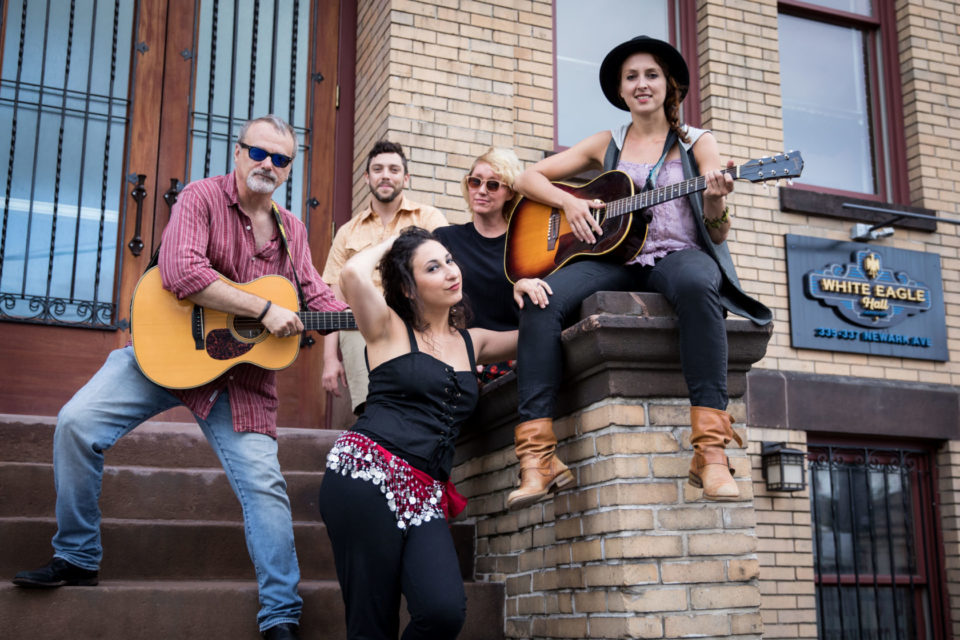 Stop by White Eagle Hall for JC Wave Fest, a music and performance festival! The festival will also be the premiere of After School Activities and Spaghetti Sessions at White Eagle Hall.
Event Details
Sunday
UP TOP Rooftop Summer Series: Part 2
August 19 @ 3:00 PM – 10:00 PM
Porta, 135 Newark Ave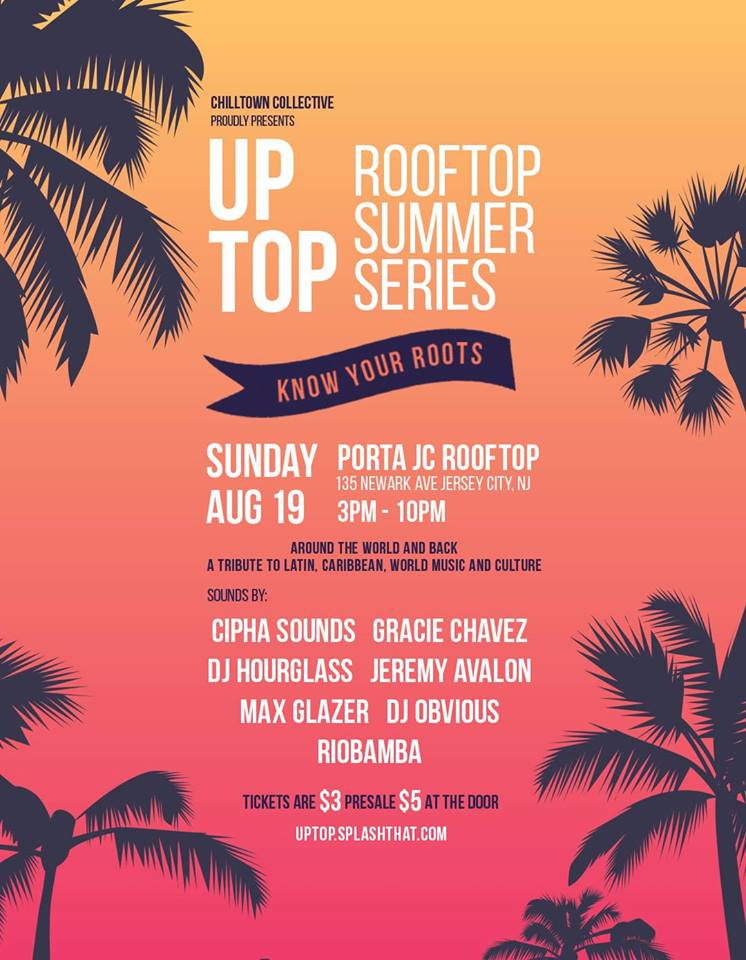 Stop by Porta for the second part of Chilltown Collective's 3-part Rooftop Summer Series. It's $3 with RSVP, $5 without.
Event Details
---
Upcoming Events
Cannabis in JC: Cannabis Business Law
August 21 @ 7:00 PM – 10:00 PM
Zeppelin Hall, 88 Liberty View Dr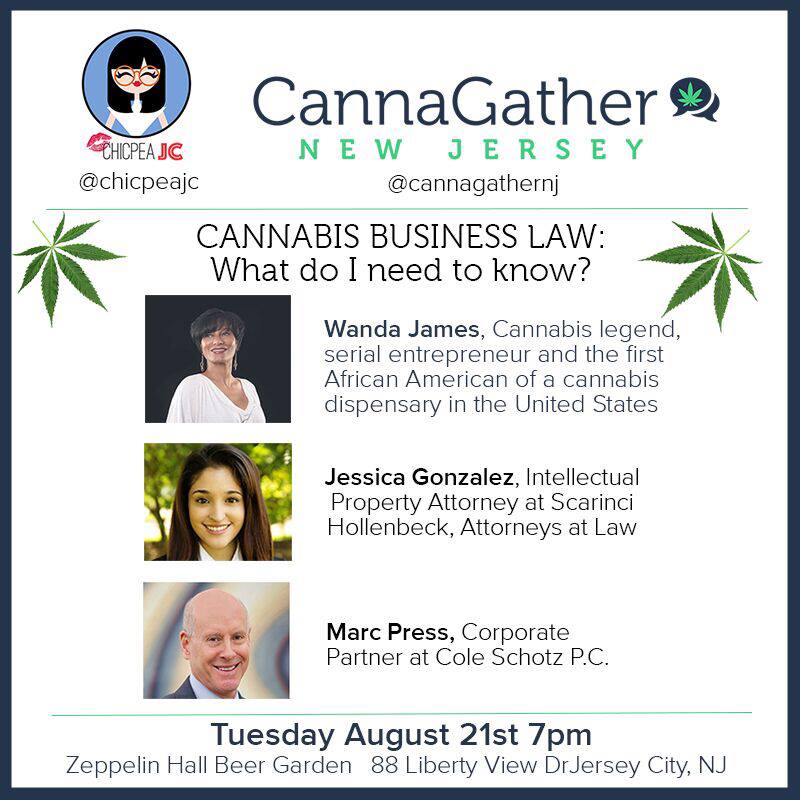 Join CannaGather for a night of networking and learn about the cannabis business in a lecture-style event with a panel of speakers! Get your tickets! 
Event Details
Shut Up & Listen Headphone Party
August 24 @ 10:30 PM – 2:30 AM 
Taphaus, 2 2nd St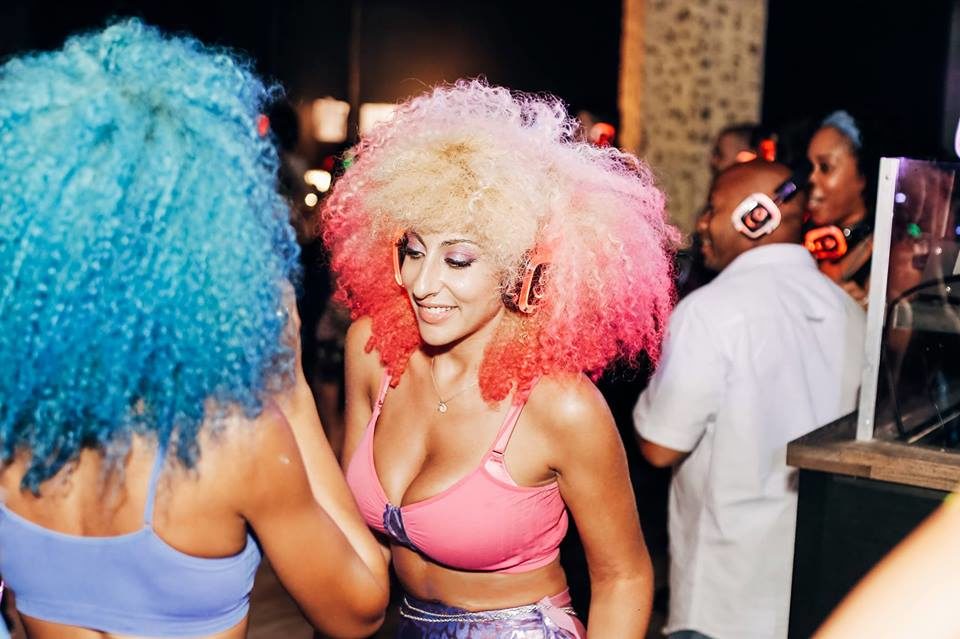 We're back with another headphone party! 3 DJs, 3 stations, the view of the NYC skyline, and drinks. Get your tickets now! 
Event Details