Love is in the air and planning is always key to celebrating a great valentine's day! If you're looking to take your significant other out on the town then we've got you covered! Check out this list of amazing events coming up for this Saturday.
Looking to take a traditional Italian approach for Valentine's Day? Then make your reservations for a delicious Valentine's Day Prix Fixe menu. Make it a day that both your stomachs will remember.
February 13th @ 5:00PM – 11:00PM
$80
Pasta Dal Cuore
527 Jersey Avenue, Jersey City
2. Whealth: LOVE
Join Whealth on Saturday, February 13th in celebrating LOVE. Guests will be invited to gather around all the things they love the most; great company and exceptional food. Large communal tables will host hot selections of Tapas inspired small plates that nurture warm conversation, feed the soul as well as the stomach. Seating is limited so reserve your seats now!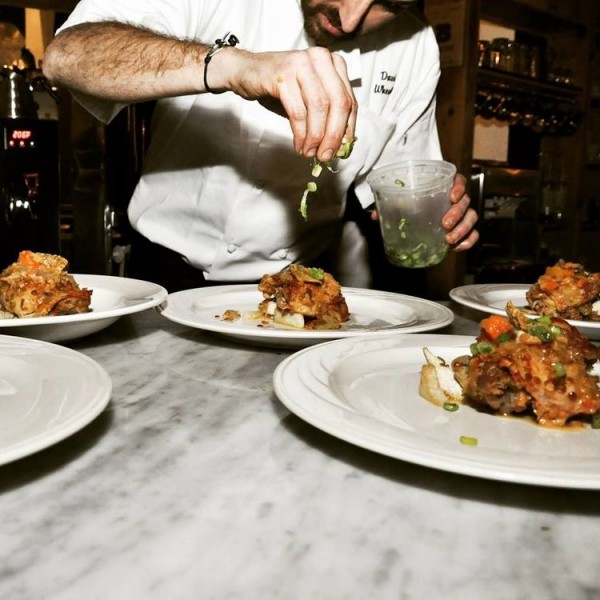 February 13th @ 7:30PM – 11:00PM
$49
JCity Realty
109 Christopher Columbus Drive, Jersey City
3. Celebrating Love in the 80s with the Jersey City Puerto Rican Parade 2016
Interested in celebrating your Puerto Rican heritage? Then join the Dante Alighieri Society of Jersey City in celebrating a special night full of fun and love! For tickets call: Al Anton at (201) 344-8089 or Carmen Vega at (201) 920-6387.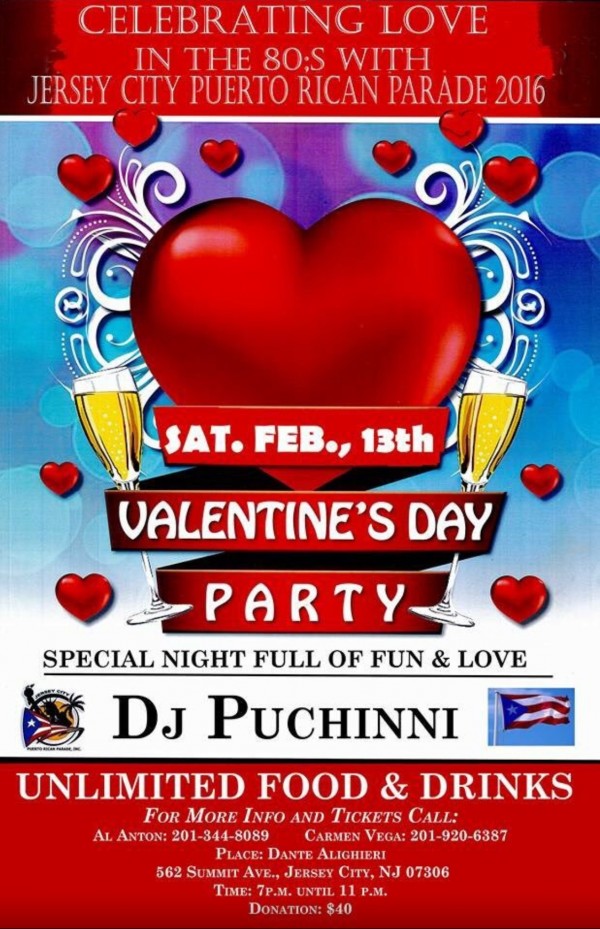 February 13th @ 7:00PM – 11:00PM
$40 (Suggested Donation)
Dante Alighieri
562 Summit Avenue, Jersey City
4. Valentine's Day at VB3 Villa Borghese III
A Valentine's Day Prix Fixe is one way to make your Valentine's Day tasty and memorable. Bring your significant other to VB3 for Valentine's Day three course meal and taste away!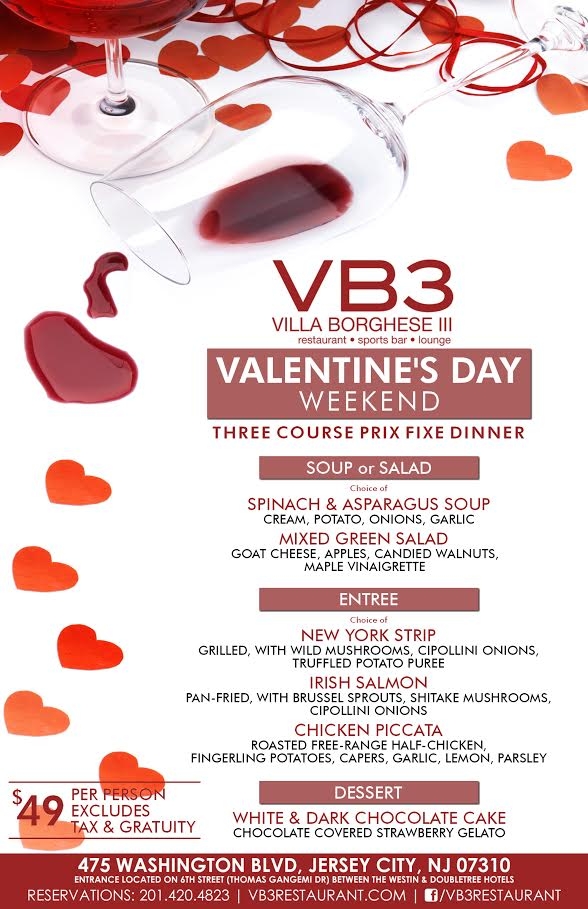 February 13 – 14 @ 5:00PM
VB3 Villa Borghese III
$49 per person
475 Washington Boulevard, Jersey City
5. Valentine's Day with Talde
Talde has just released their Valentine's Day menu and it's enough to make your mouth water before and after the big day! Join Talde on February 14th for Banana Blossom Salad, Korean Style Braise Short Ribs, and Coconut Panna Cotta!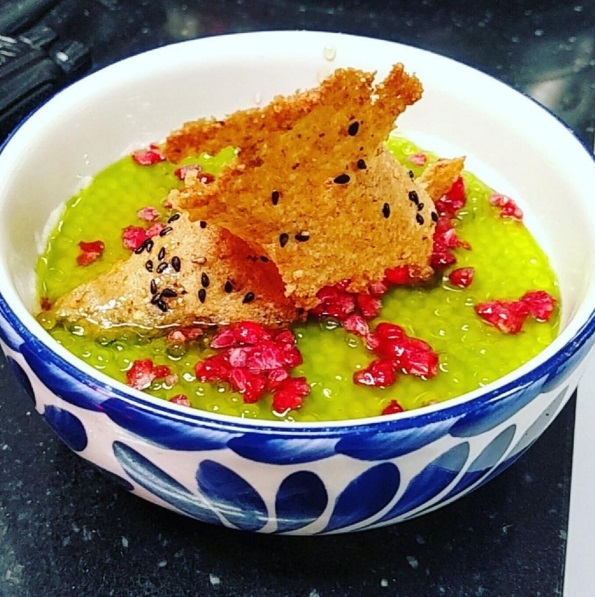 Talde
8 Erie Street, Jersey City.
6. Espresso Pop-Up and a Valentine's Day Surprise!
Make Valentine's Day simple and sweet! Join Bucket and Bay for their Espresso Pop-Up and Valentine's Day Surprise. Bucket and Bay is launching an espresso pop-up bar where guests can enjoy classic Lattes, Cappuccinos, and Cortado. Bring that special someone with you a grab a Valentine's  Mini Gelato Bombe for 2. This limited addition dessert is a cake made from gelato and can be preordered!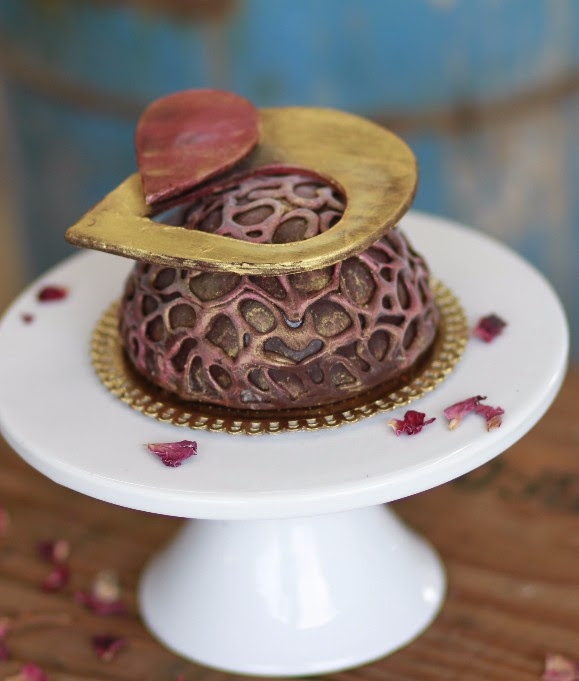 February 12 – 13
Bucket and Bay
150 Bay Street, Jersey City
---
For Singles
7. Hoboken Singles Mixer and Culinary Class
It's not Valentine's Day yet but we've got plans for you singles! In creating an alternative to the traditional bar scene, this event offers a fun, laid-back way for singles, ages 25-39, to meet new people while expanding their skills in the kitchen.  This event will be limited to 12 men and 12 women. Tickets are $105 each and include light welcome snacks and a hands-on cooking experience under the direction of the in-house culinary instructor. For tickets click here.
NOTE: Ladies tickets are sold out for this event and there are only 2 tickets left for men. Men can use promo-code GENTS65 for a $40 discount on tickets.
February 10th @ 7:00PM – 10:00PM
$105
Hudson Table
1403 Clinton Street, Hoboken
8. Beer Dating at the Iron Monkey
Wednesday is a big day for singles! Just in time for Valentine's Day, they're hosting Beer Dating and a Speed-Dating/Craft Beer Tasting hybrid that will definitely be a good time!
How it works: participants go on three-minute dates. During each date, a different craft beer sample will be given out (which is always a good ice breaker, too). Free appetizers will be available for participants, and plenty of other drinks, too.
Before the event: participants will be given a match card. As the evening progresses, they'll use their match card to write down if they'd like to see their partner again. At the end of the event, the match cards will be collected and compared. If there's a match, the contact information will be passed along.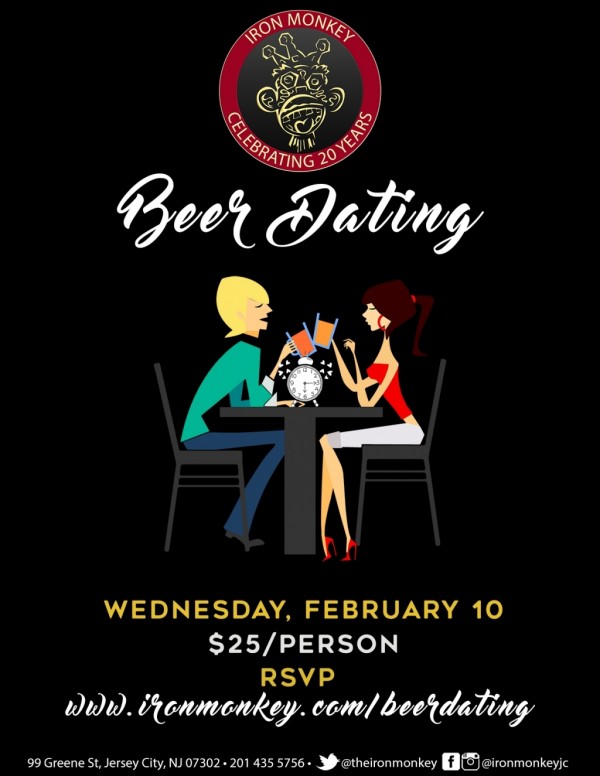 February 10th @ 7:00PM
The Iron Monkey
99 Greene Street, Jersey City
9. Nothing But Love Industry Mixer and Networking Party
Looking to up the ante and find the one true network? Then Nothing But Love is where you need to be! Provision, Society Needs Culture, and JC'CED are calling all members of the community to this mixer at Transmission. Join in on the fun mix it up and network!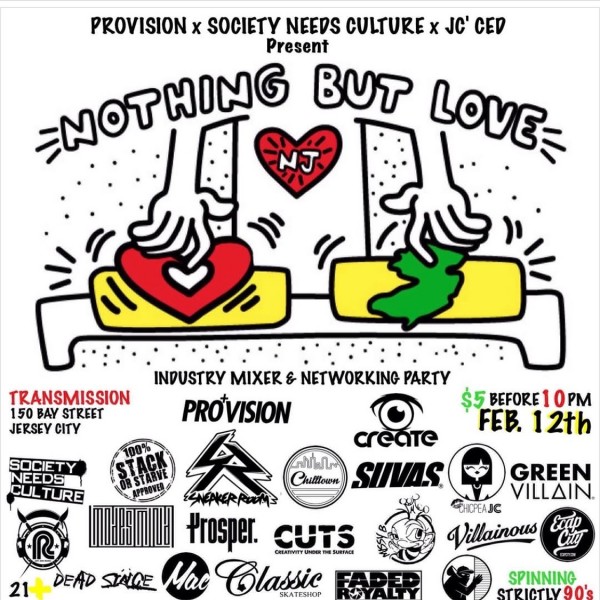 February 12th @ 8PM
Transmission
150 Bay Street, Jersey City
---
For the Kids
10. Hamilton House's Valentine's Day Celebration
Take your little ones to Hamilton House on Friday, February 12th for some cookie decorating, a dance party, and Valentine's Day arts and crafts!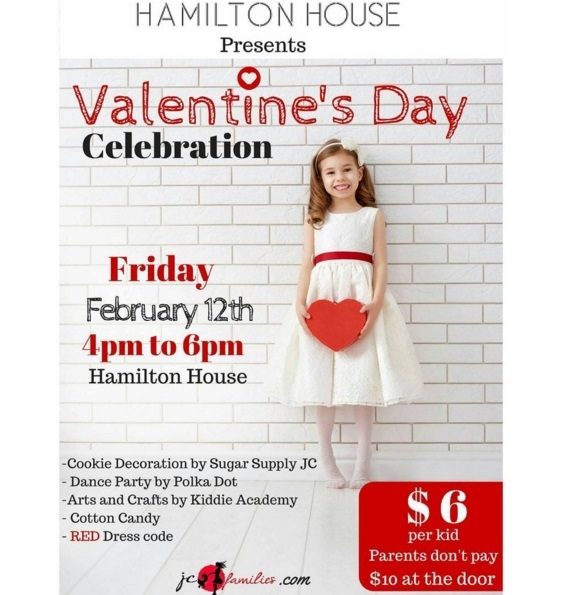 February 12th @ 4:00PM – 6:00PM
$6 (Red dress code)
Hamilton House
708 Jersey Avenue, Jersey City
11. JC Fish Stand Valentine's Day Special
Do you plan on making dinner for Valentine's Day? Head to JC Fish Stand and serve up something amazingly surprising for dinner!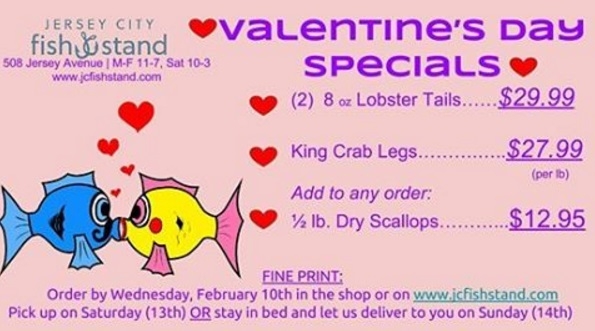 Order by Wednesday, February 10th in the shop or online!
JC Fish Stand
508 Jersey Avenue, Jersey City
12. Sweet Treats with Milk Sugar Love
By the off chance that you and your loved one work on Valentine's Day—preorder some dessert and take it home together! Valentine's Day desserts range from ice cream cakes, French macarons, sugar cookies, and more! Preorder online by February 10th and pickup in store on February 14th!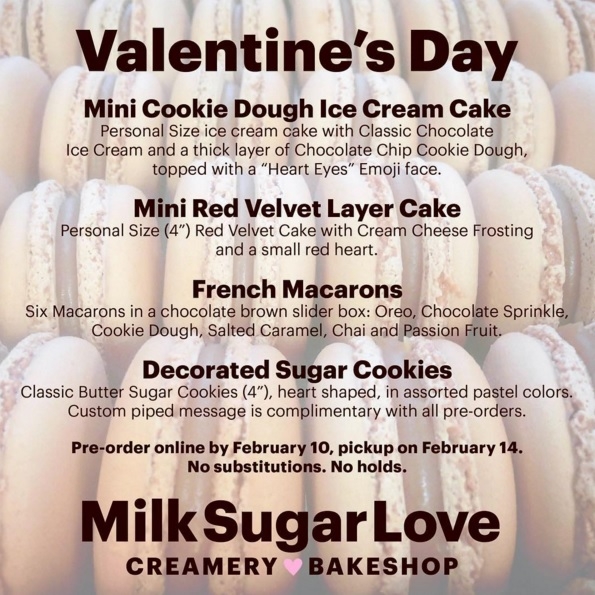 Milk Sugar Love
19 McWilliams Place, Jersey City
13. Valentines Cookies and Keepsake at Bambino Chef!