Close out February and ring in March with a bunch of great events in the area.
---
Hudson County
Thursday
JCTC Celebration of Community Through the Arts
February 27 @ 6:00 PM – 10:00 PM
Jersey City Theater Center, 339 Newark Ave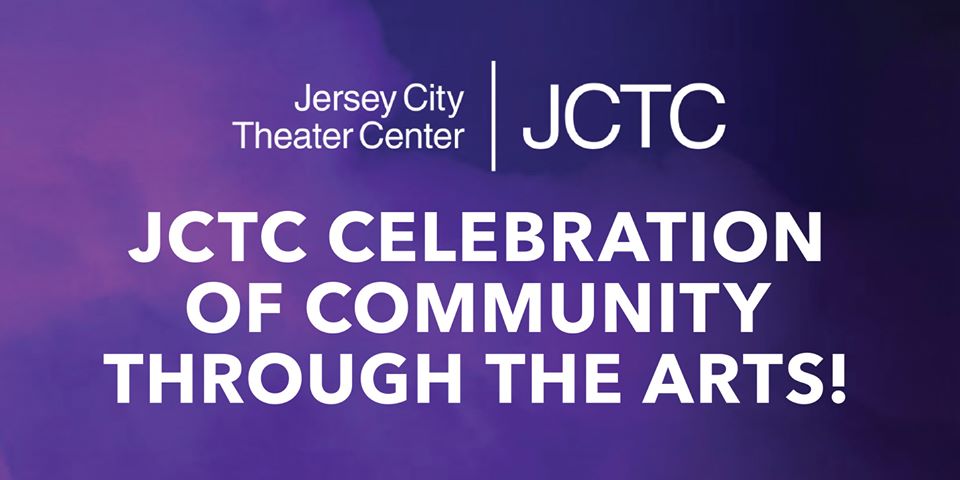 Join the Jersey City Theater Center for their annual holiday celebration! They'll be bringing the community together with a night of music, dancing, and art highlighting talented artists.
Event Details
Just Now – Doug | Album Release
February 27 @ 8:00 PM – 11:00 PM
Art House Productions, 262 17th St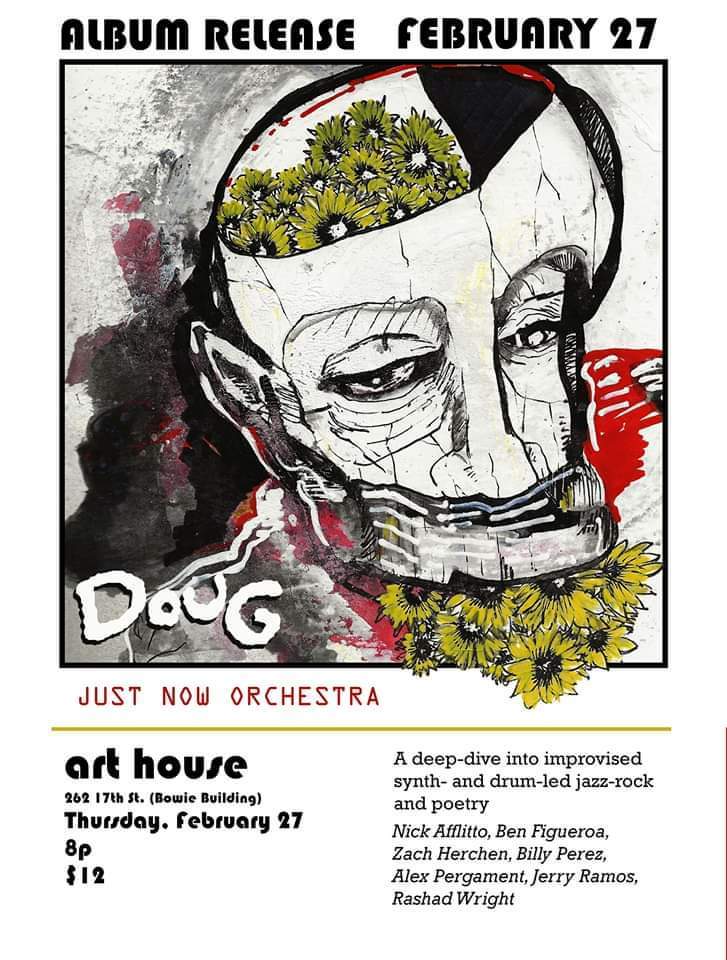 Improv music group Just Now Orchestra is releasing their debut album Sync Swim and celebrating with a night of live music and poetry.
Event Details
Surf & Turf at Zeppelin Hall
February 27 – March 1
Zeppelin Hall, 88 Liberty View Dr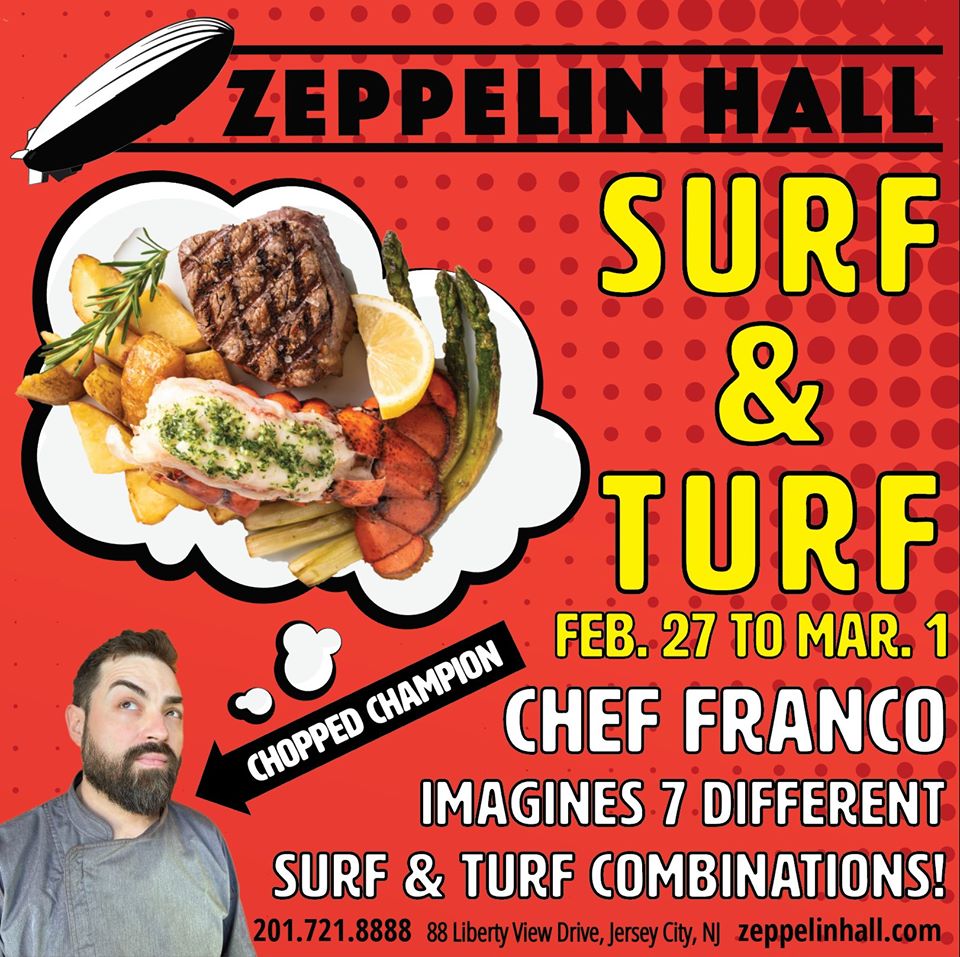 From February 27 to March 1, enjoy Surf & Turf specials by Chef Franco at Zeppelin Hall!
Event Details
Friday
Features: Inherited Sentiment Opening
February 28 @ 6:00 PM – 8:00 PM
Mana Contemporary, 888 Newark Ave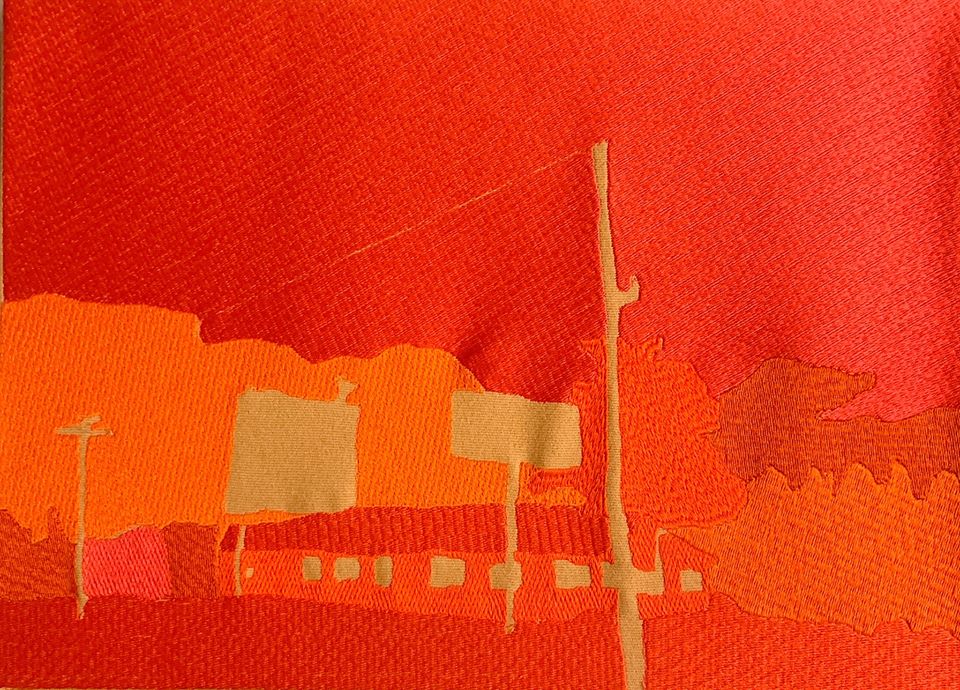 Pass by for the opening reception of Mille Kalsmose and Caroline Silverman's Features installation. There'll be refreshments and music, and the artists will be introducing their pieces.
Event Details
Hands Up: A Campaign for Peace
February 28 @ 6:00 PM – 9:00 PM
PRIME Gallery, 351 Palisade Ave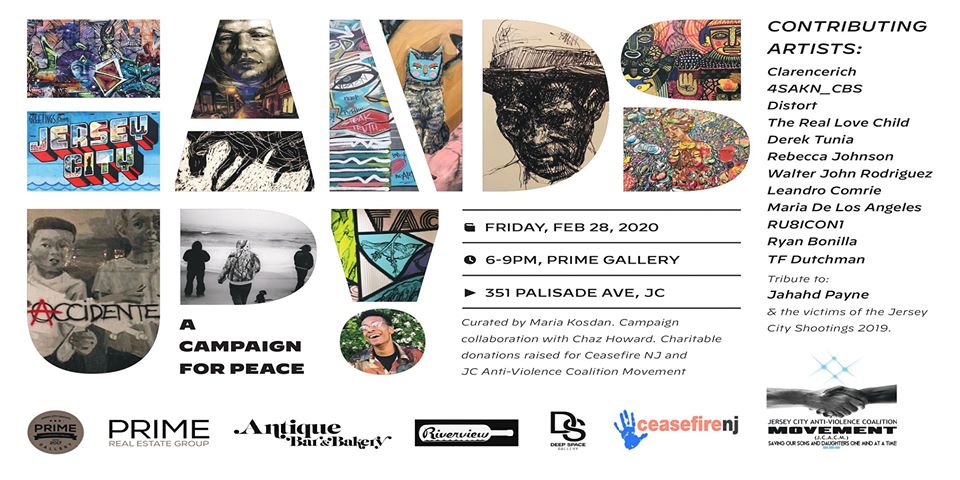 Enjoy an art show featuring local North Jersey artists to raise awareness of their campaign for peace and to promote love and unity through various forms of art and expression.
Event Details
FILM SCREENING: Call Her Ganda
February 28 @ 6:00 PM – 9:00 PM
Five Corners Library, 678 Newark Ave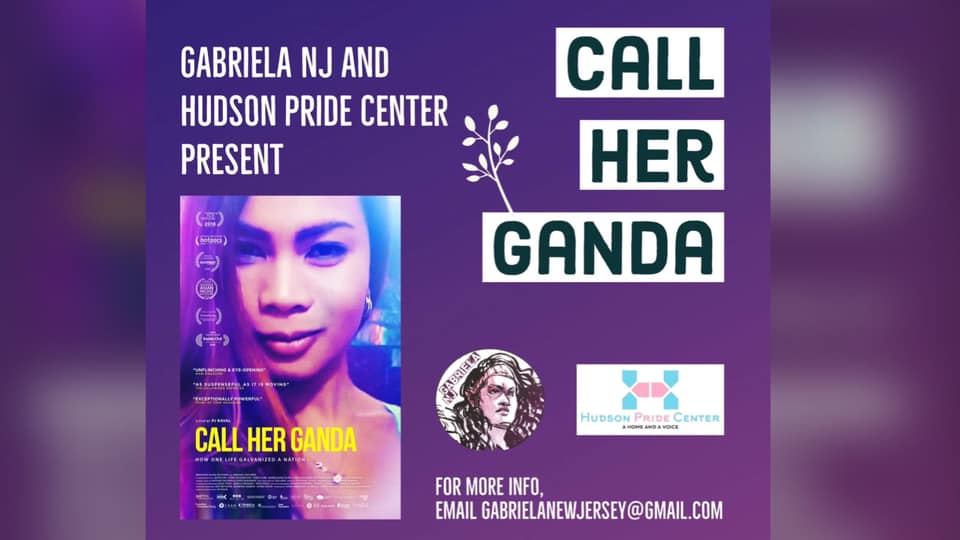 GABRIELA New Jersey and Hudson Pride Center have collaborated to host a screening of Call Her Ganda, a documentary about the life and case of Jennifer Laude, a 26 year-old trans Filipina woman who was murdered in 2014.
Event Details
SMUSH Gallery's Double Bubble 2nd Birthday
February 28 @ 6:30 PM – 10:30 PM
SMUSH Gallery, 340 Summit Ave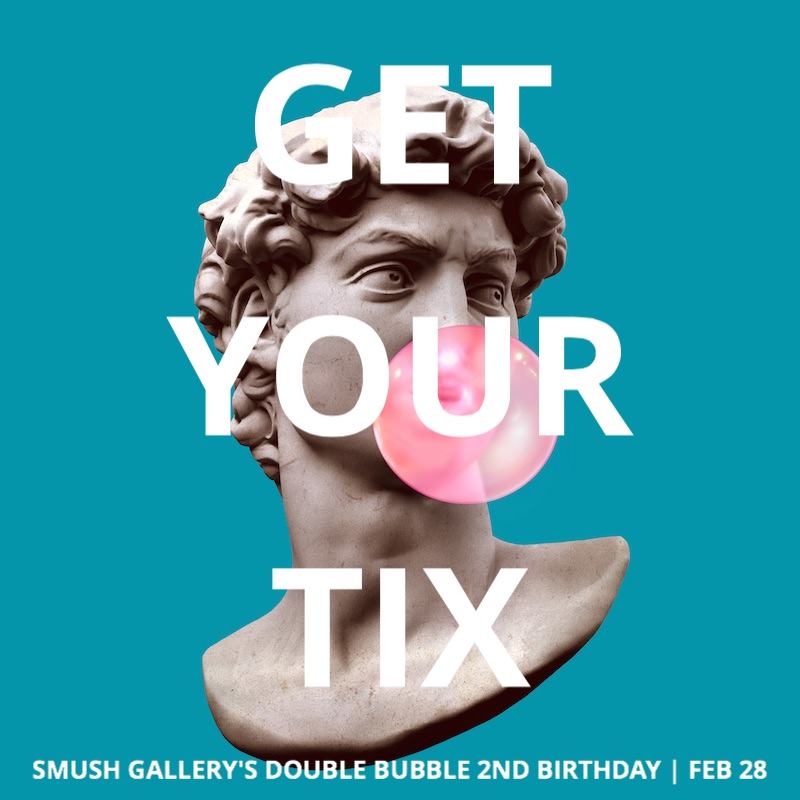 Celebrate SMUSH Gallery's 2nd birthday with performances by local artists, bites + drinks, games, auctions, and more. General tickets are $45.
Event Details
Saturday
Portraits for Puerto Rico fundraiser
February 29 @ 11:00 AM – 4:00 PM
Charritos, 518 Washington St (Hoboken)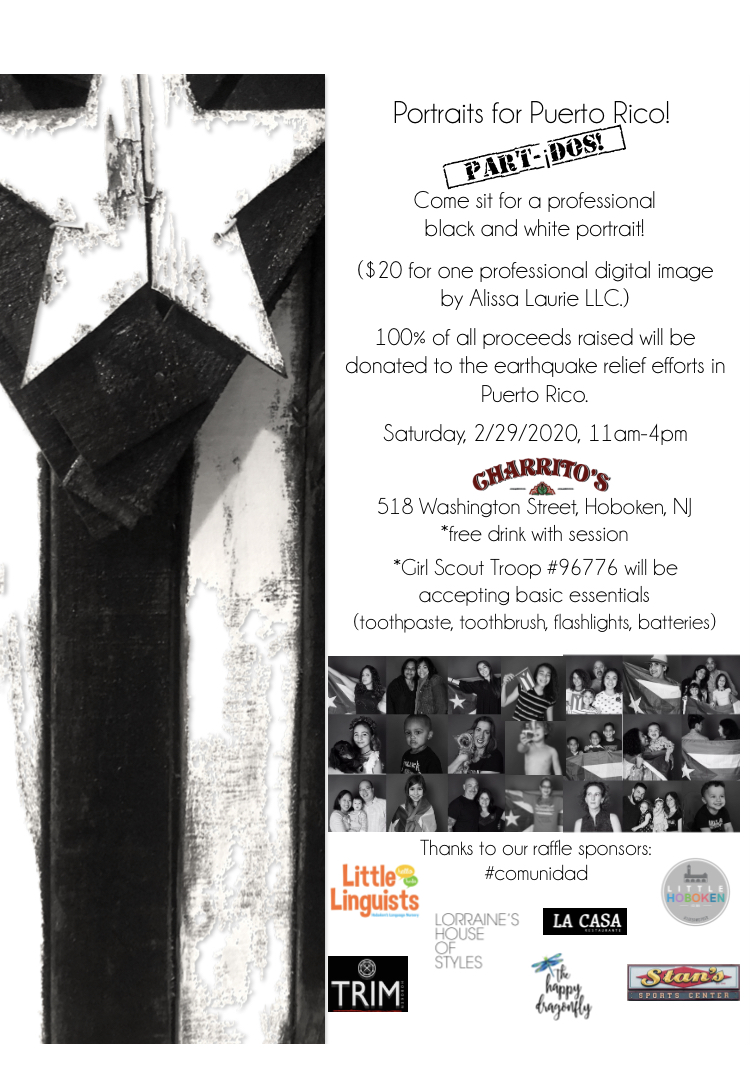 Get some professional portraits taken and drop off basic essentials to be collected by the Girl Scouts at the second Portraits for Puerto Rico fundraiser! All proceeds will go toward earthquake relief efforts in Puerto Rico.
Black History Month Reception and Concert
February 29 @ 12:00 PM – 4:00 PM
Jersey City Free Public Library, 472 Jersey Ave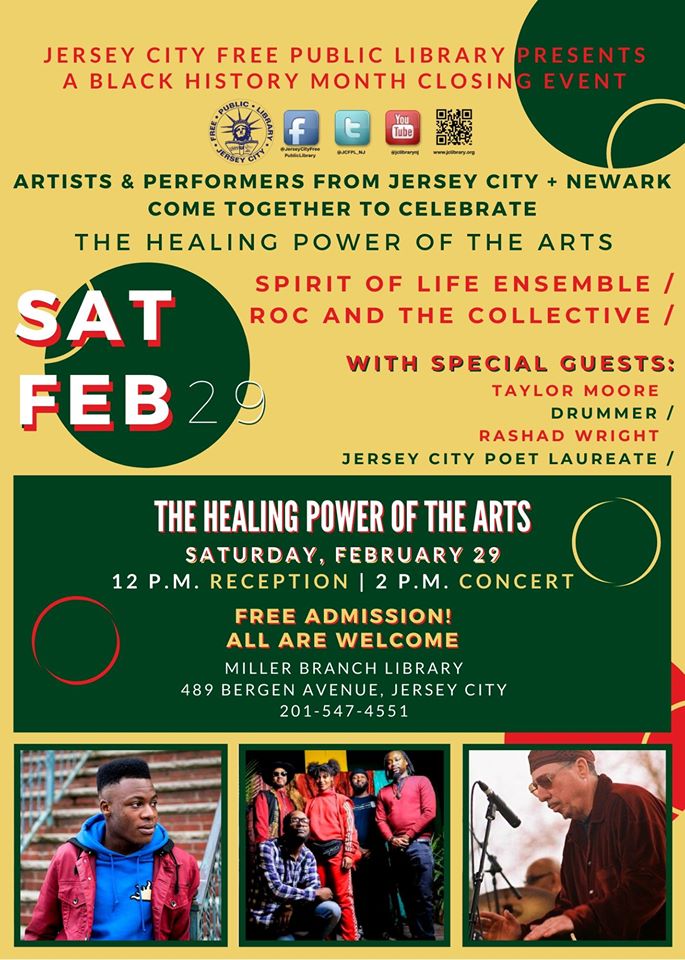 Artists from Jersey City and Newark are coming together to celebrate healing through artistic expression preceded by a Black History Month closing reception.
Event Details
Frenzy in the PS Wine Bar
February 29 @ 10:00 PM – 2:00 AM
Pet Shop, 193 Newark Ave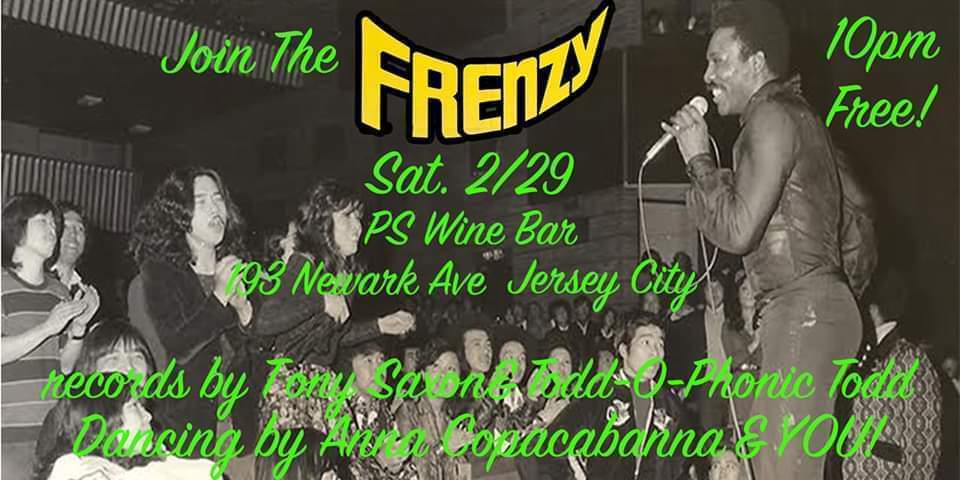 Grab a few drinks and dance to soul & RnB all night long. There's no cover charge!
Event Details
Sunday
Greenville Art Walk: Women's History Month
March 1 @ 1:00 PM – 5:00 PM
Cherry's Lounge, 102 Martin Luther King Dr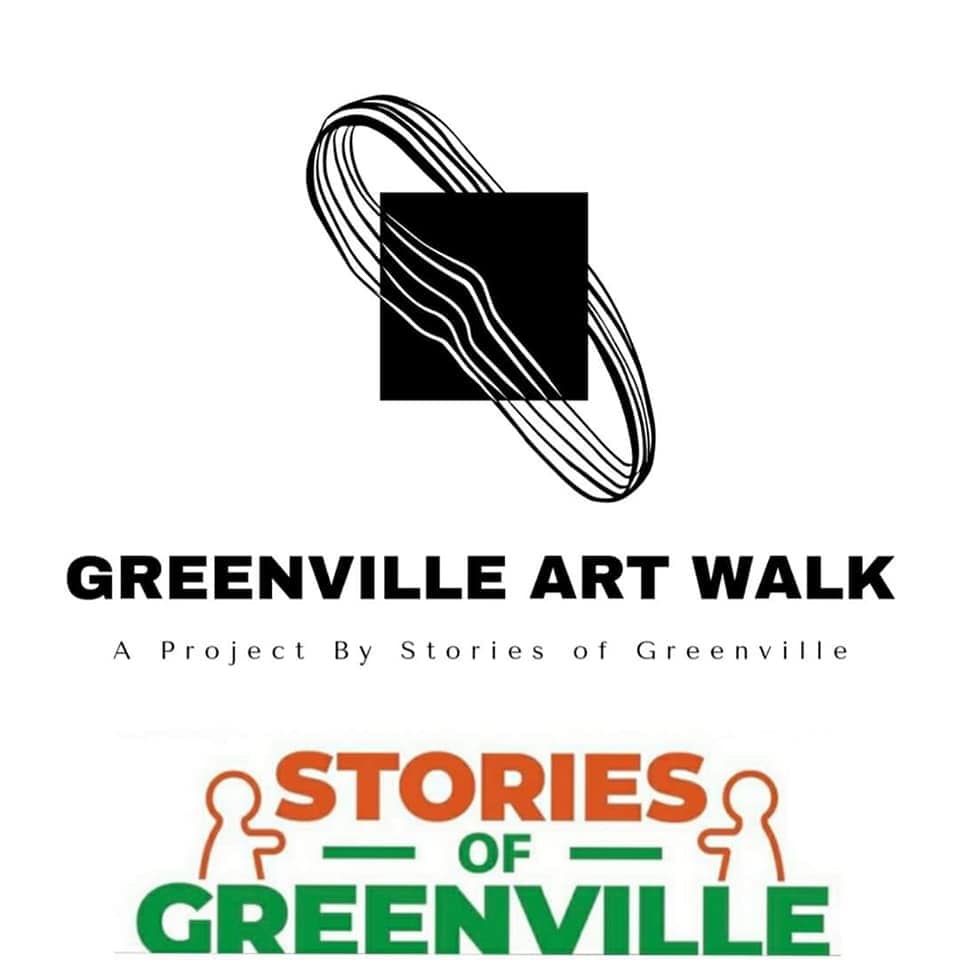 To kick off Women's History month, the Greenville Art Walk on March 1st will celebrate women-owned businesses and women artists including Theda Sandiford and Hiyasmine Queen Gaskins.
Event Details
New York City
Thursday
Opening Reception: The impossibility of never
February 27 @ 6:30 PM – 9:00 PM
Form + Flow, 27-01 41st Ave, Studio 3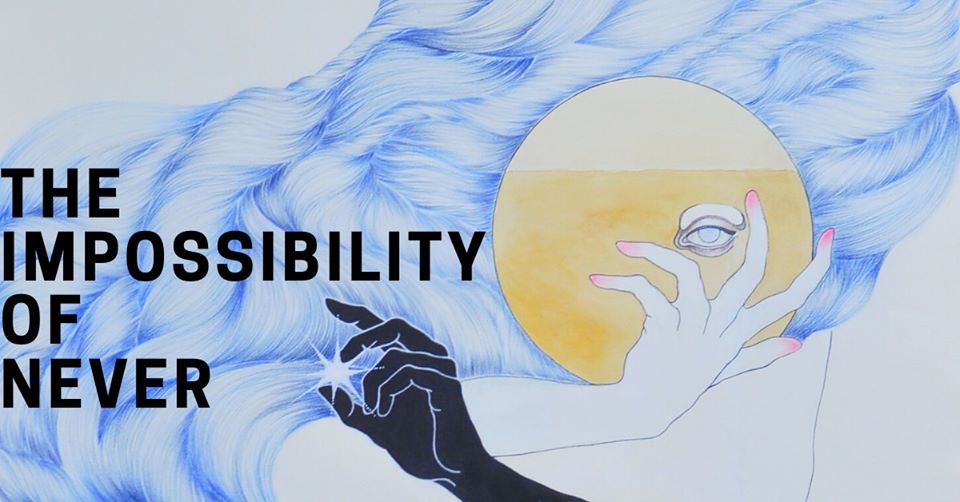 Join 2D mixed media artist Alison Underwood for the opening reception of "The impossibility of never," available for viewing until May 27th.
Event Details
The Art of SPAM
February 27 @ 7:00 PM – 9:00 PM
MOFAD – Museum of Food and Drink, 62 Bayard St, Brooklyn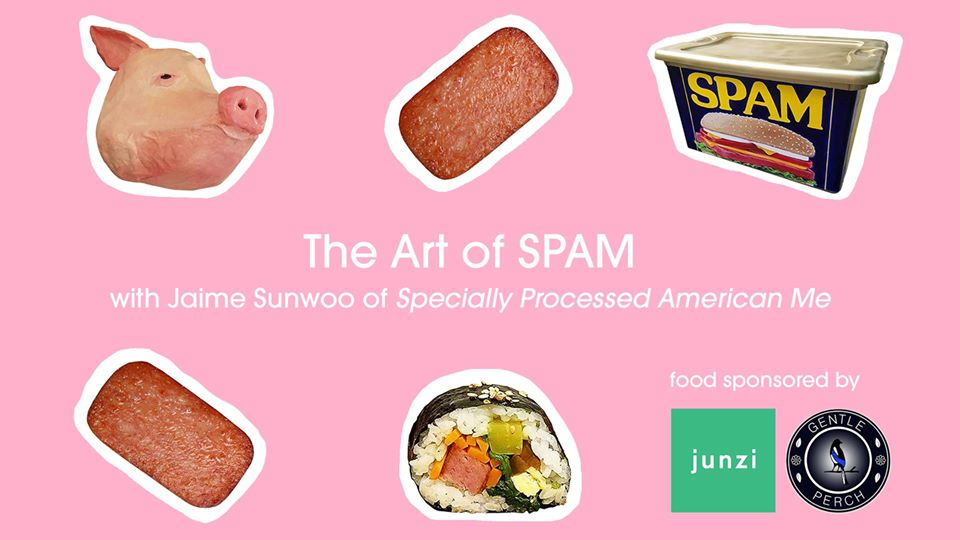 Artist Jaime Sunwoo will be leading a discussion about the history of SPAM as well as how it connects to class and culture. She will also be sharing some insight behind her performance project, Specially Processed American Me.
Event Details
Friday
What Really Defines Us? It's Complicated
February 28 @ 6:00 PM – 8:00 PM
Gallery 456, 456 Broadway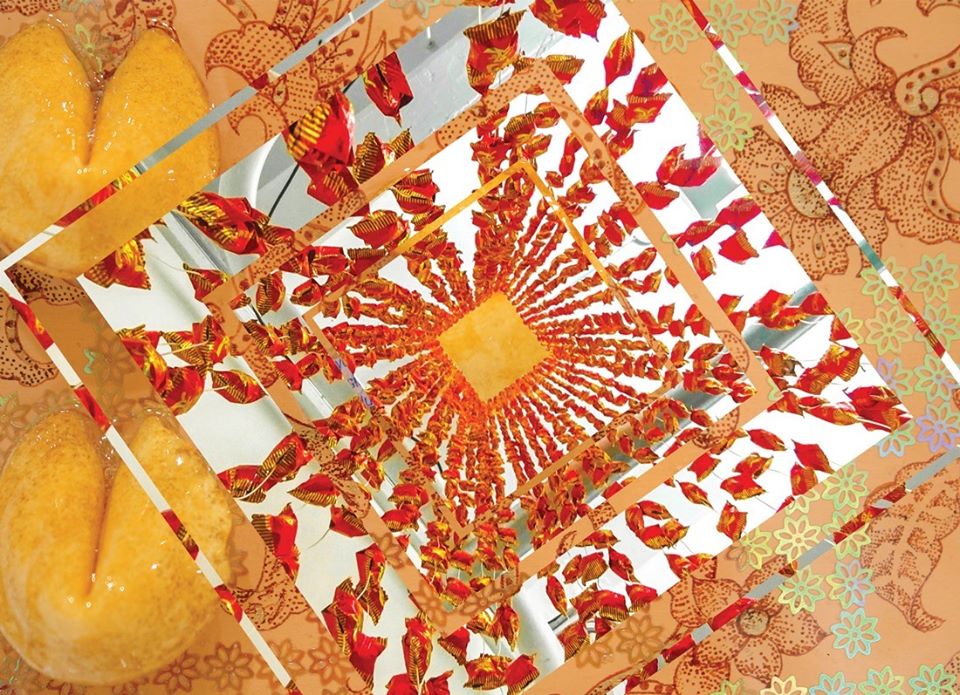 Artists Cheryl Wing-Zi Wong, Patricia Cazorla, Nancy Saleme will have their works featured in a new exhibition at Gallery 456. Their work includes sculptures, installations, and 2D pieces. It'll be available for viewing until March 27th.
Event Details
Ron English x Swarovski
February 28 @ 6:00 PM – 11:00 PM
89 Crosby St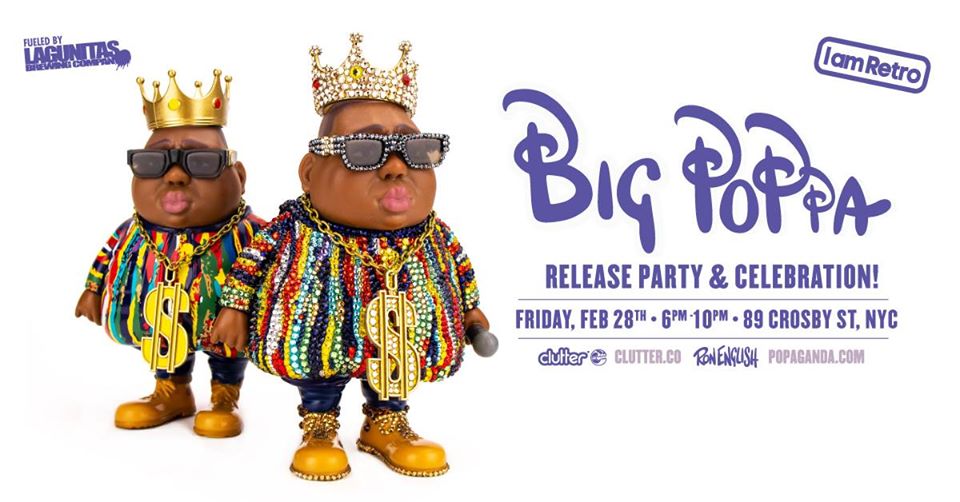 Clutter Magazine has teamed up with street artist Ron English, IamRetro, and Swarovki to bring new colorways of the Big Poppa Designer Toy.
Event Details
6 Underground – 90's Alternative Dance Party
February 28 @ 11:00 PM – 2:30 AM
Saint Vitus Bar, 1120 Manhattan Ave, Brooklyn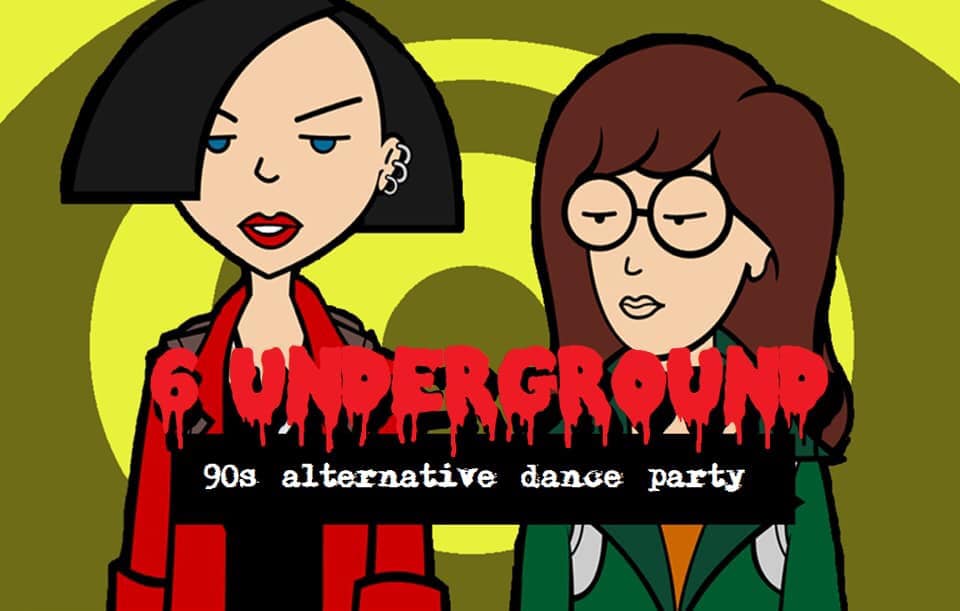 Indulge in some 90s alt music at the 6 Underground dance party! It's $5 in advance, $10 at the door.
Event Details
Saturday
Communion: Black Art Fair
February 29 @ 2:00 PM – 8:00 PM
Playground Coffee Shop, 1114 Bedford Ave, Brooklyn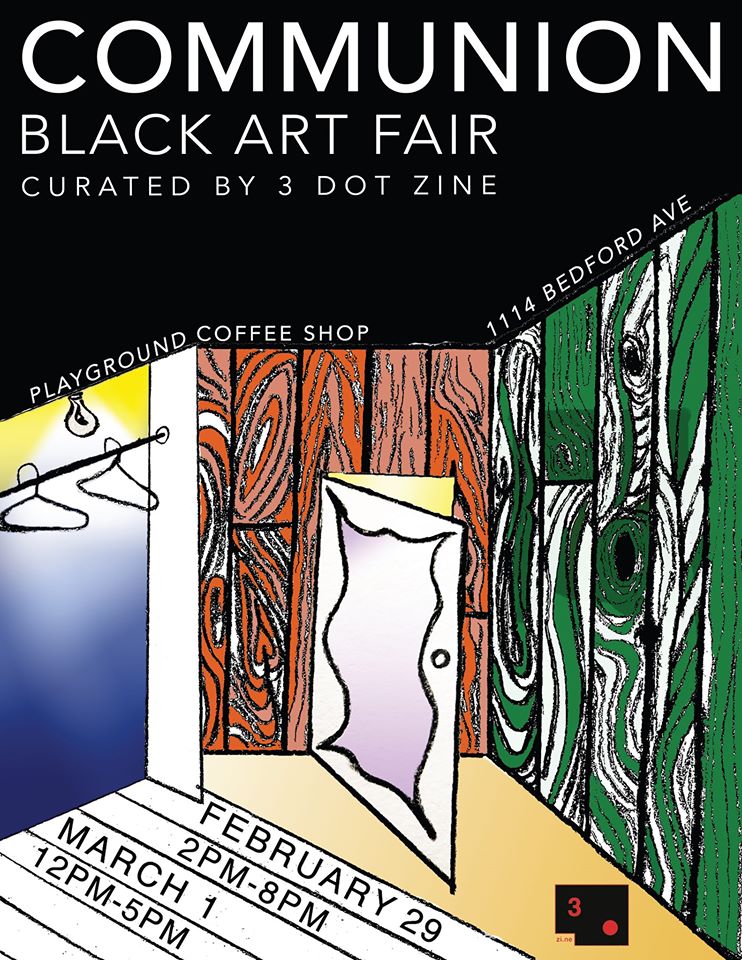 As the third annual Black Playground, the Black Art Fair is "an exclusive platform for Black artists, designers, and small-press creatives." Stop by to support local artists and creatives in Brooklyn.
Event Details
Unapologetic Art Expo
February 29 @ 6:00 PM – 10:00 PM
Crossing Art Gallery, 559 West 23rd St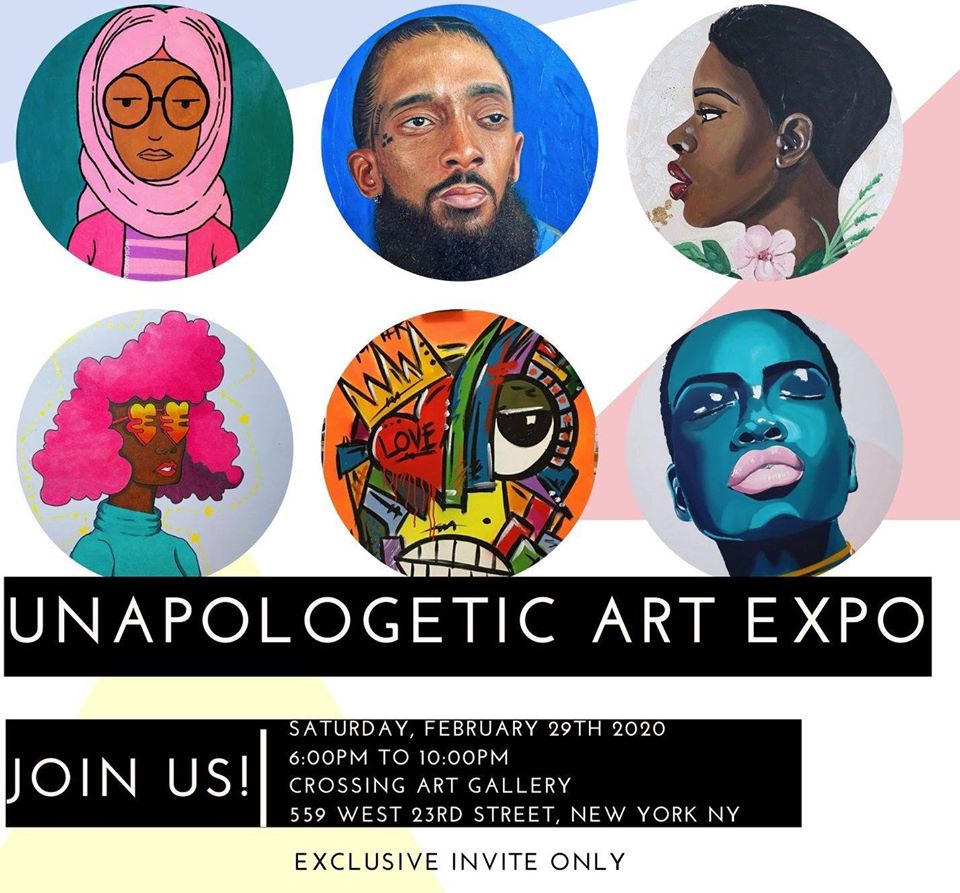 In its second year, the Unapologetic Art Expo embraces Black culture and artists who want to share their work with fellow art lovers. Hors d'oeuvres will be served all night and there'll be a cash bar.
Event Details
Sip, Puff & Paint
February 29 @ 7:00 PM – 10:00 PM
Come Back Daily, 516 East 11th St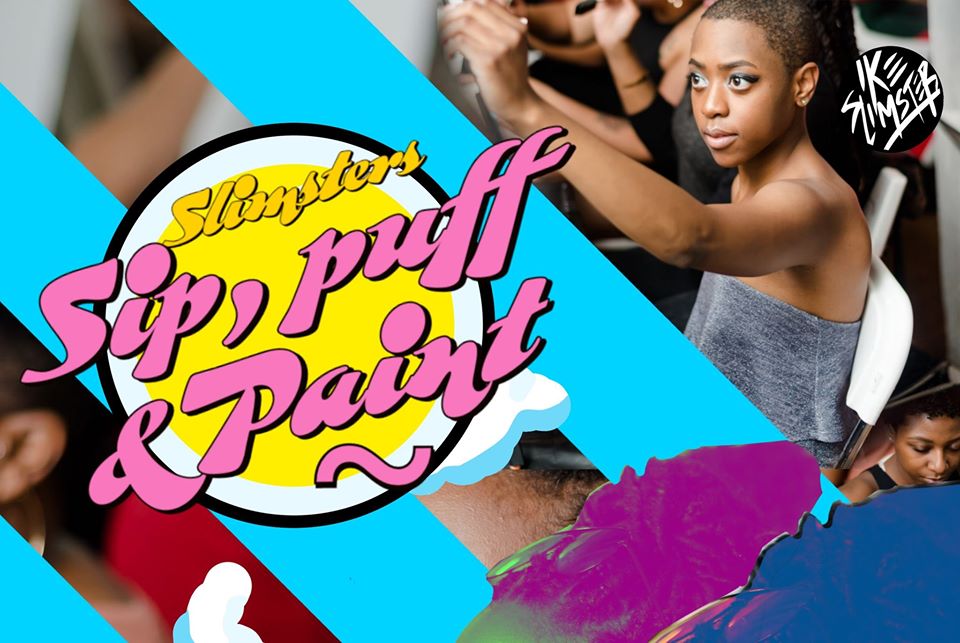 Enjoy a Sip, Puff, and Paint session with Come Back Daily, offering high-quality CBD products. Tickets are $50 and can be purchased online.
Event Details
Paint Your Own Wine Glass
February 29 @ 7:00 PM
Brooklyn Cat Cafe, 76 Montague St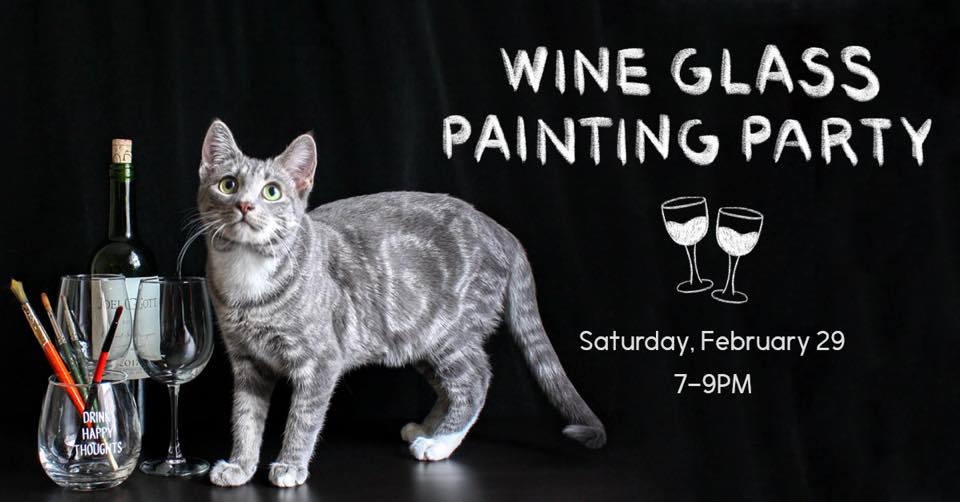 Paint your wine glass with the help of some cute little cats! Tickets are $50.
Event Details
Brooklyn Haze – A Deep House Experience
February 29 @ 9:30 PM – 4:00 AM
ARTEL, 9 Malcolm X Blvd, Brooklyn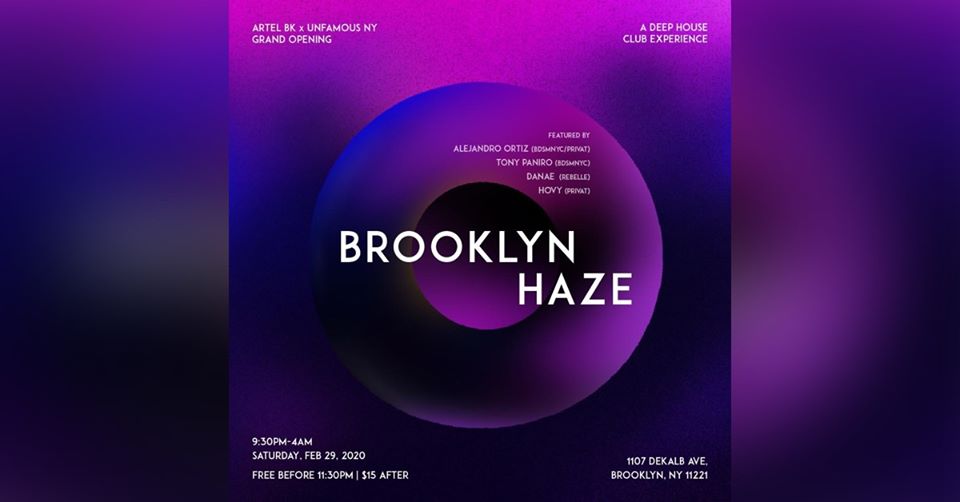 Party all night with deep house at ARTEL with a lineup of incredible DJs. It's free before 11:30 PM, $15 after, and 21+.
Event Details