The weekend is here! Find something chill to do in the area.
---
Thursday
Catch 21: NJCU 2019 BFA Exhibition
April 18 – April 26 @ 2:00 PM – 6:00 PM
Cast Iron Lofts, 837 Jersey Ave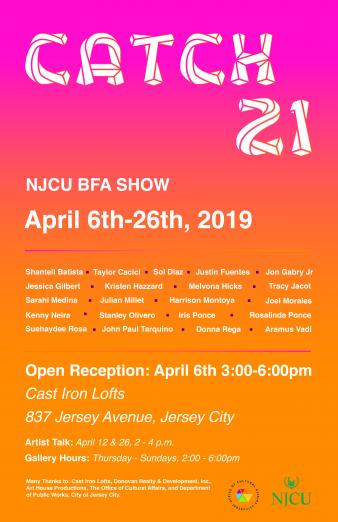 Until April 26th, the NJCU BFA class of 2019 has their art on display at Cast Iron Lofts. Check it out and stop by the Artist Talk on April 26th.
Event Details
Paws for the Cause
April 18 @ 6:00 PM – 10:00 PM
Low Fidelity Bar, 328 Palisade Ave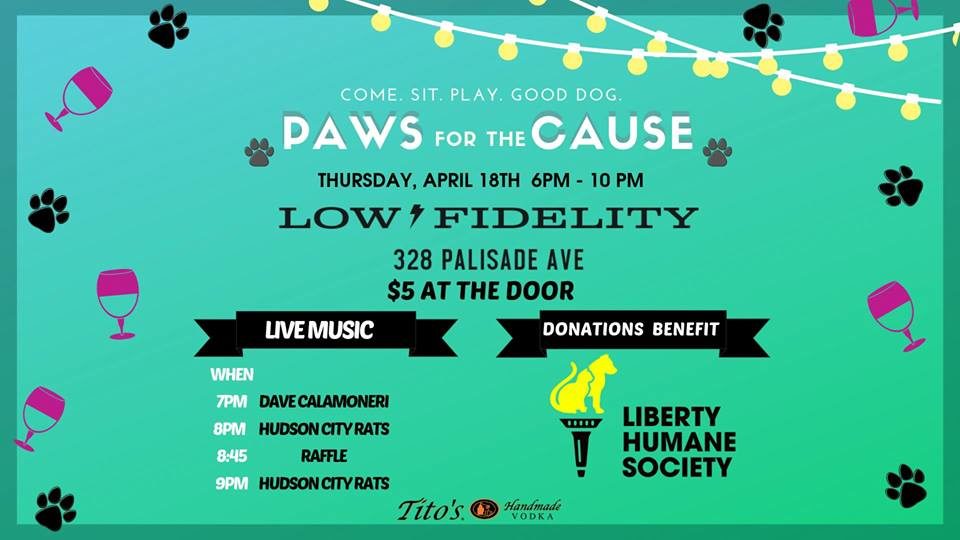 Enjoy live music, delicious drinks, and some awesome prizes with all donations benefitting Liberty Humane Society. It's $5 at the door.
Event Details
Autism Awareness Dinner Fundraiser
April 18 @ 6:00 PM – 10:00 PM
The Ashford, 145 Newark Ave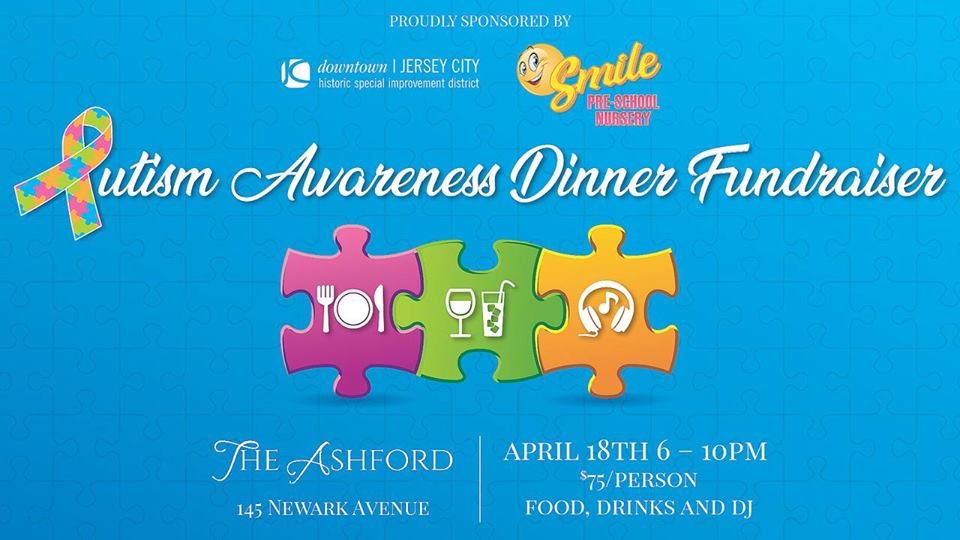 Join the HDSID, The Ashford, and Smile Preschool & Nursery for a night filled with music and food. It's $75 per person.
Event Details
Vino Diesel with Adam Pally
April 18 @ 6:30 PM
Porta, 135 Newark Ave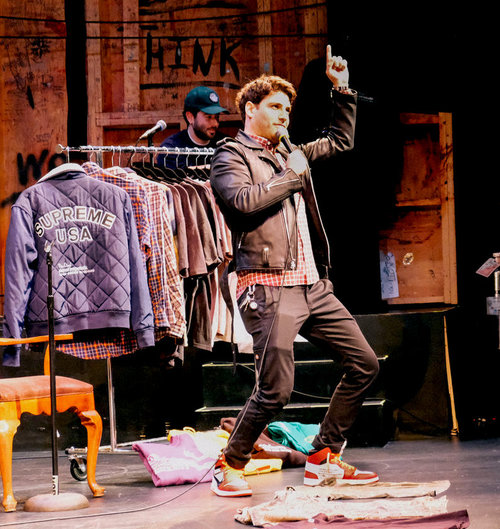 Enjoy a night of food, wine, and comedy at Porta with Adam Pally. It's his first Jersey City show! Admission is $15 and there is a $20 food/drink minimum during the show.
Event Details
Miss Wong's Underground Series
April 18 @ 7:00 PM – 12:00 AM
Miss Wong's, 8 Erie St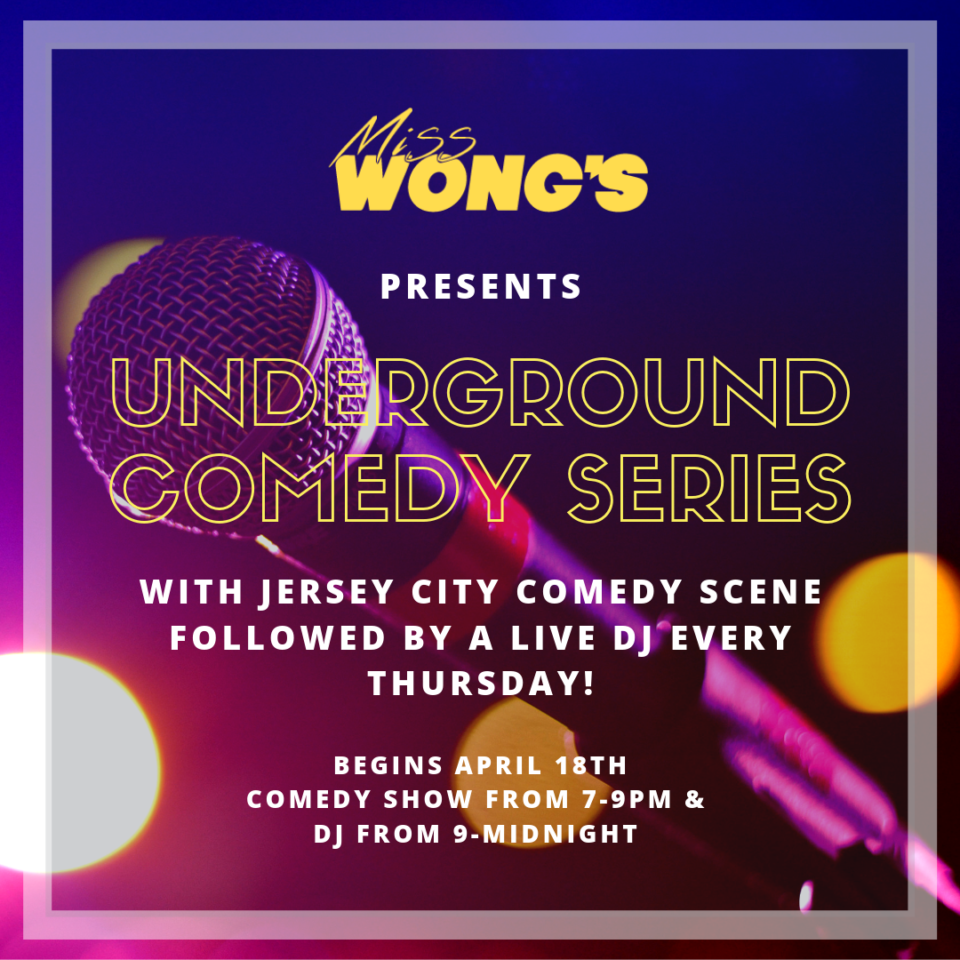 Stop by every Thursday for a comedy show followed by a live DJ.
Event Details
Friday
Remembering Columbine
April 19 @ 5:00 PM – 7:00 PM
The C.O.V.E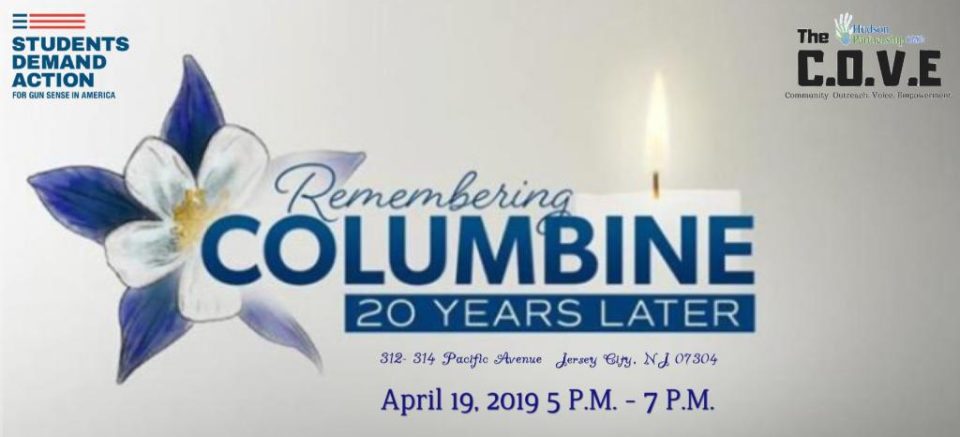 Join Students Demand Action Hudson County as they write letters to the victims of the shooting.
"Irreverent" – Opening Reception
April 19 @ 6:30 PM – 9:00 PM
Novado Gallery, 110 Morgan St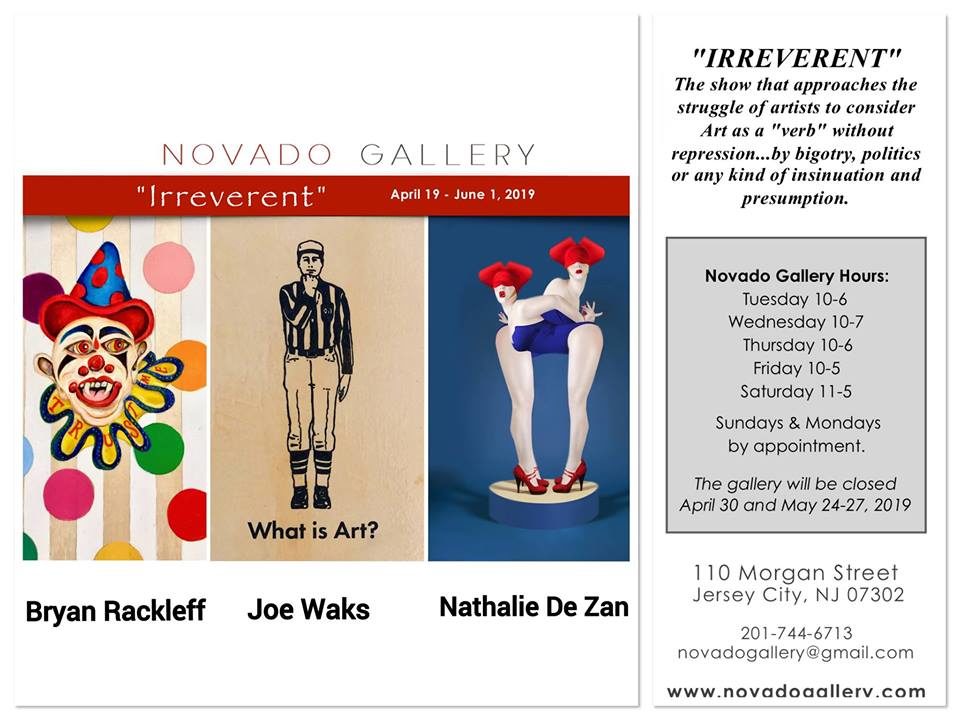 Irreverent includes the work of three artist specializing in different forms of visual art. April 19th is the opening reception and the show will run until June 1st.
Event Details
Saturday
Comic Book & Illustration Classes for Young Artists
April 20 @ 2:00 PM – 4:00 PM
Hudson County Art Supply, 469 Central Ave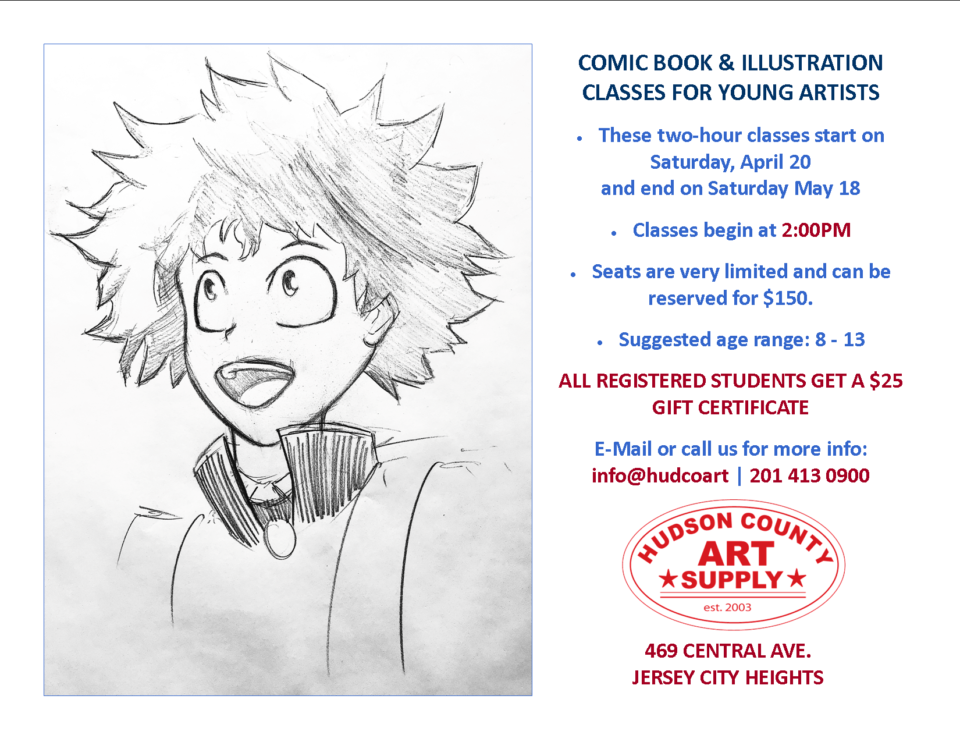 Bring your young artists to a two-hour comic book and illustration class starting April 20th. Seats are limited and can be reserved for $150.
Event Details
Find Your Funny: Improv Comedy Workshop
April 20 @ 4:00 PM – 6:00 PM
SMUSH Gallery, 340 Summit Ave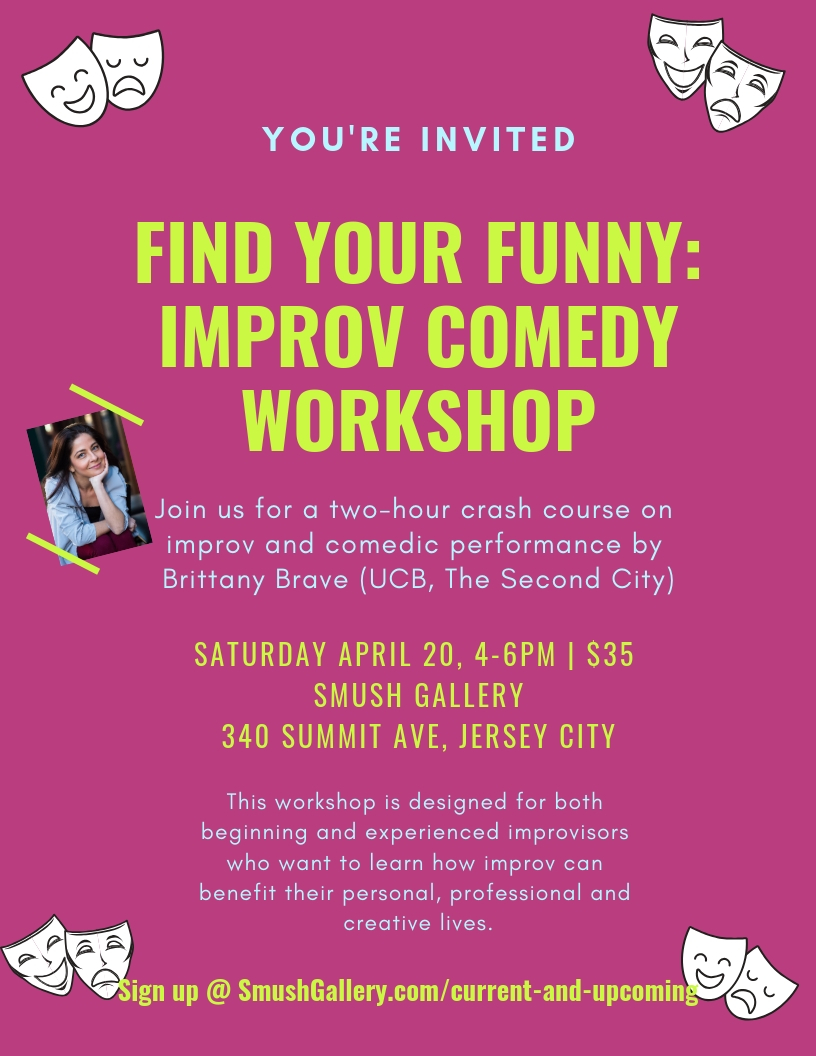 Stop by for a two-hour crash course on improv and comedy. Admission is $35.
Event Details
Break A Leg ENT – 4 Year Anniversary
April 20 @ 7:00 PM – 2:00 AM
Cafe Sole, 496 Communipaw Ave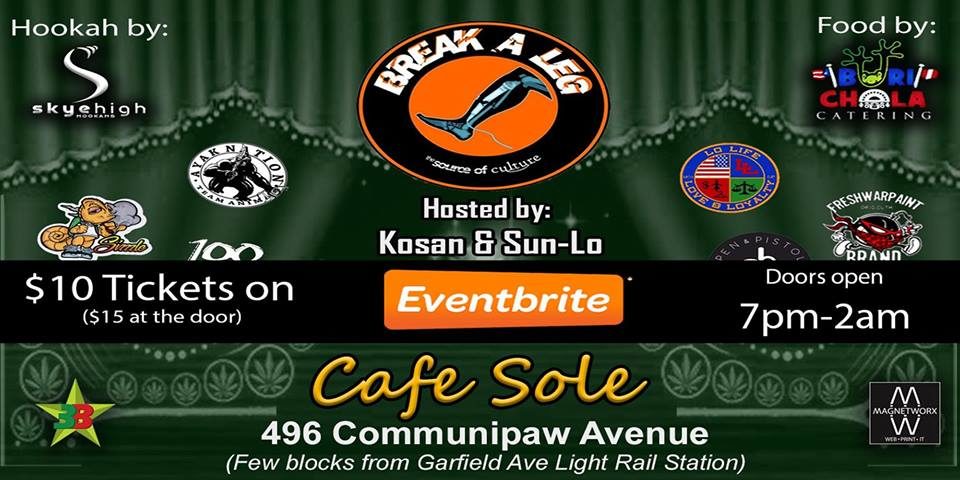 As Break a Leg ENT celebrates 4 years, they're bringing it back to where it all started – Cafe Sole. Tickets are $10 in advance, $15 at the door.
Event Details
Top Things To Do on Easter Sunday
Easter Sunday is around the corner. Here are a few local events for the family!
---
HolaDoctor – Photos with Easter Bunny
April 20 @ 12:00 PM – 2:00 PM
353 Central Ave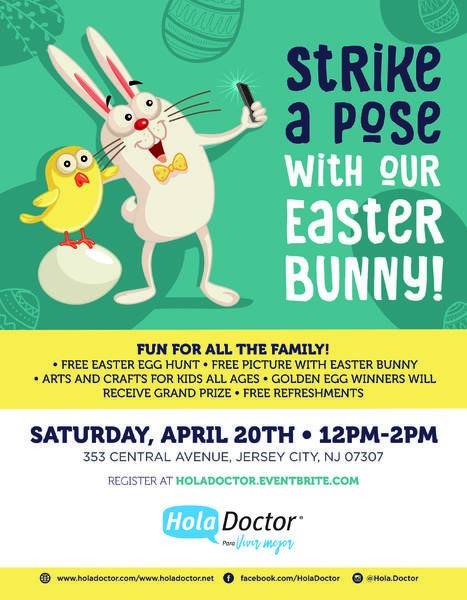 Enjoy activities, freebies, and photos with the Easter Bunny on Central Ave.
Event Details
Easter Egg Hunt
April 20 @ 1:00 PM
St Matthews Baptist Church, 24 Bay View Ave
There'll be a play, two performances, food, and drinks. The first 50 kids in attendance will get a free Easter basket.
Event Details
Easter Sunday at Porta
April 21 @ 11:00 AM – 4:00 PM
Porta, 135 Newark Ave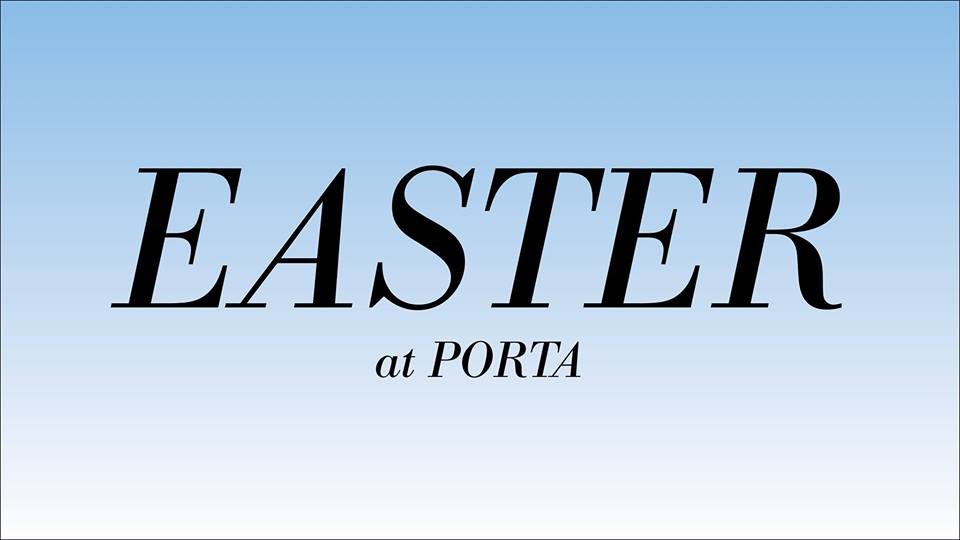 Stop by Porta to celebrate Easter. There'll be food specials, drink specials, a jazz band at 12PM, and an Easter Egg Hunt at 1PM.
Event Details
Liberty House Brunch
April 21 @ 11:00 AM – 6:00 PM
Liberty House Restaurant, 76 Audrey Zapp Dr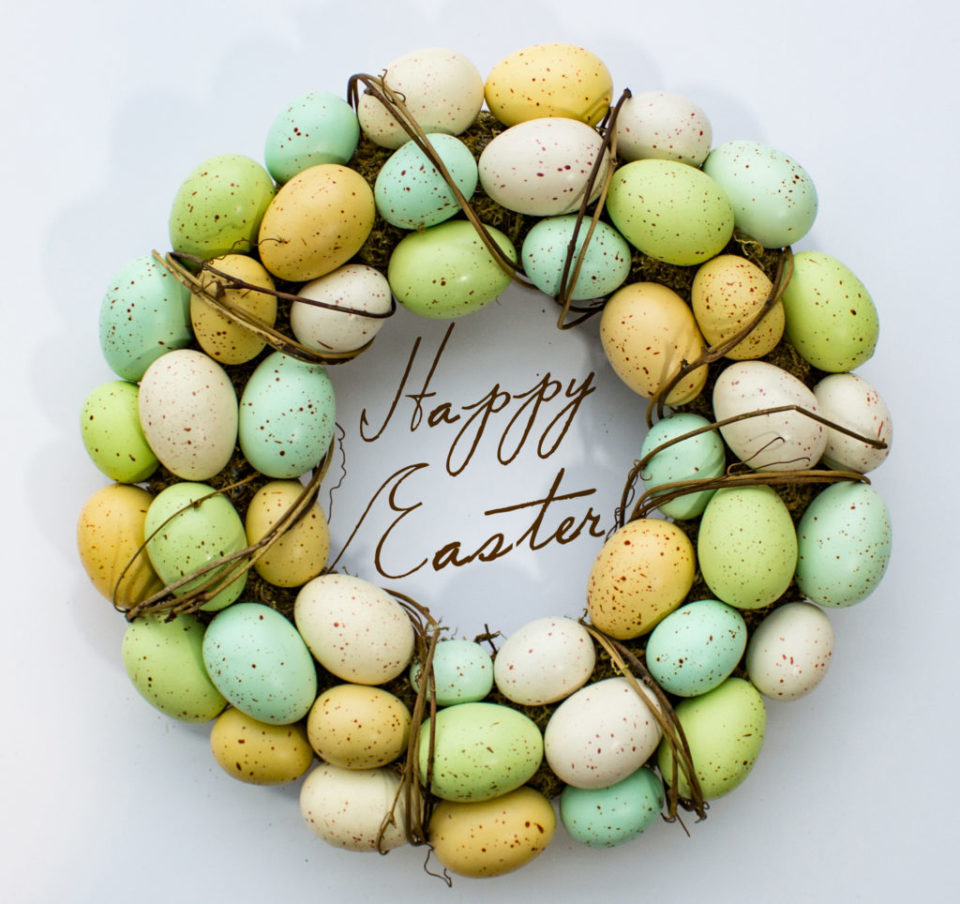 Enjoy an Easter brunch with baked goods, a breakfast station, and more. It's $58 per adult, $29 per child between the ages of 4 and 12.
Event Details
Brunch with Easter Bunny
April 21 @ 12:00 PM – 4:00 PM
Liberty Prime, 111 Montgomery St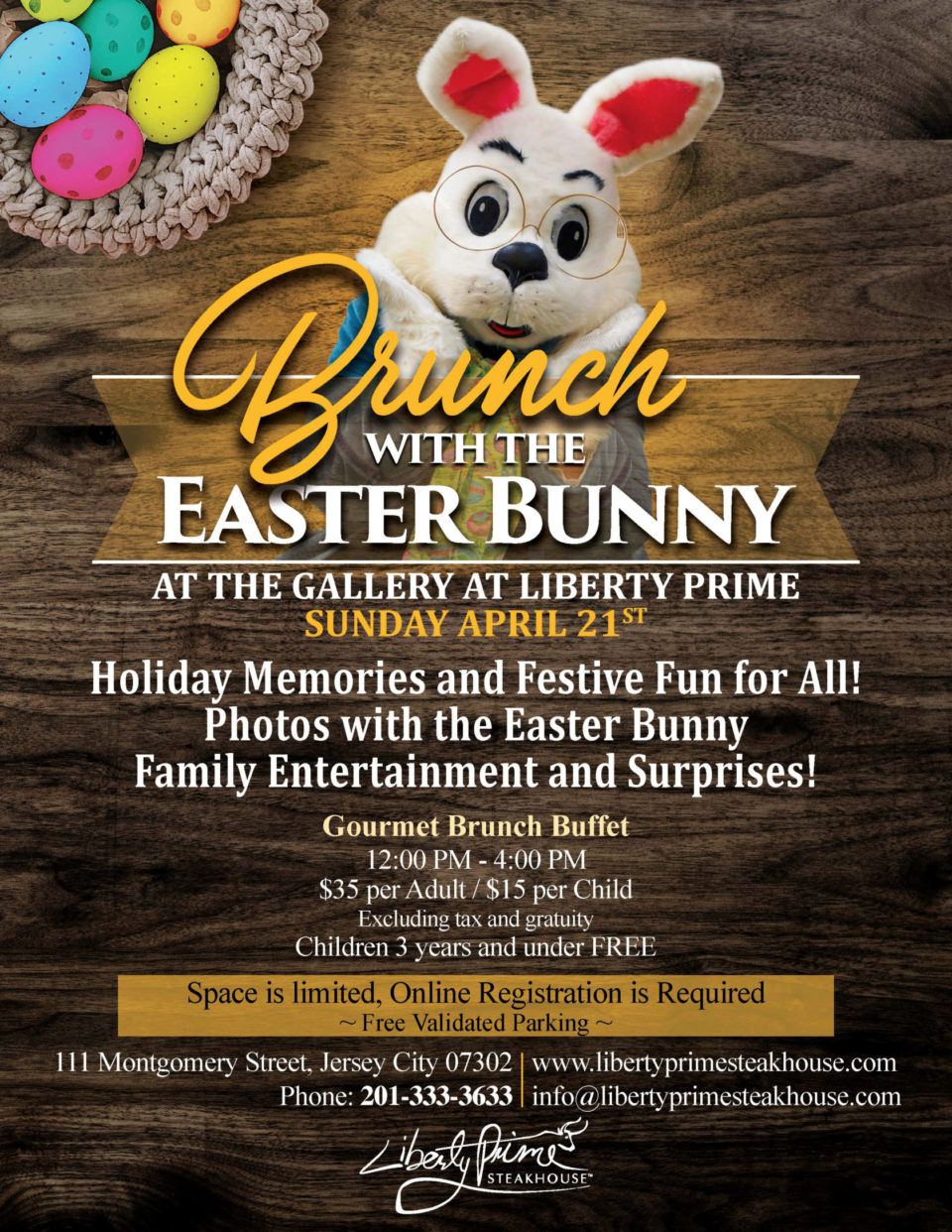 Join Liberty Prime for a gourmet brunch buffet, entertainment, and photos with the Easter Bunny for $35 per adult, $15 per child.
Event Details
VB3 Brunch
April 21 @ 12:00 PM – 5:00 PM
VB3, 475 Washington Blvd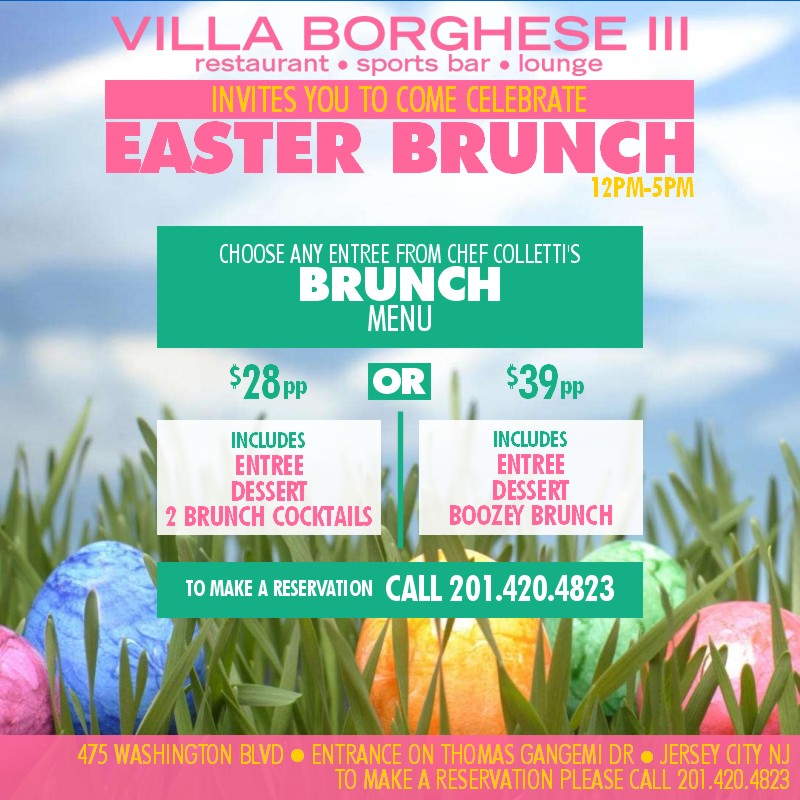 VB3 is having an Easter event with brunch cocktails alongside an entree and dessert.
Event Details