If you're in the mood for something to do out of town or want to take a break from being indoors, check out some local events!
---
Jersey City
The Monster Mash – Virtual Drag Bingo
October 23 @ 8:00 PM
Join Art House Productions and host Vanity Ray for a Monster Mash-themed bingo night. You can register on their website for $12 per bingo board.
Website: https://www.arthouseproductions.org/collections/art-house-online/products/dragbing1023
Dead Since Pop-Up
October 23-25 @ 11:00 AM – 7:00 PM
351 MLK Dr
Stop by the Dead Since pop-up shop and shop from their selection of streetwear all weekend long.
Light-Up Ride
October 23 @ 6:00 PM
Kick off the weekend with a light-up ride along the Hackensack and Hudson rivers with Bike JC. Music featured on the ride will be by women or woman-fronted acts as part of their annual Women in Music night.
Website: https://www.facebook.com/events/1296770707321814/
In-store Wine Tastings
October 23 @ 6:00 PM – 8:00 PM
CoolVines Powerhouse, 350 Warren St
https://www.instagram.com/p/CGn_uzbnEr-/
Stop by CoolVines Powerhouse for a free wine tasting, and wines featured in the tasting are 10% off.
Website: https://powerhouse.coolvines.com/events/i913601556
Artist & Maker Market Pop-Up
October 24 @ 12:00 PM – 6:00 PM
Newark Ave Pedestrian Plaza
Shop from local artisans and business owners every Saturday at the Artist and Maker Market. You can email artistandmakermarket@gmail.com if you'd like to participate.
Website: https://www.facebook.com/events/1050818718692614
Socially-Distant Zumba at Audubon Park
October 24 @ 8:00 AM – 9:00 AM
Audubon Park, 18 Audubon Ave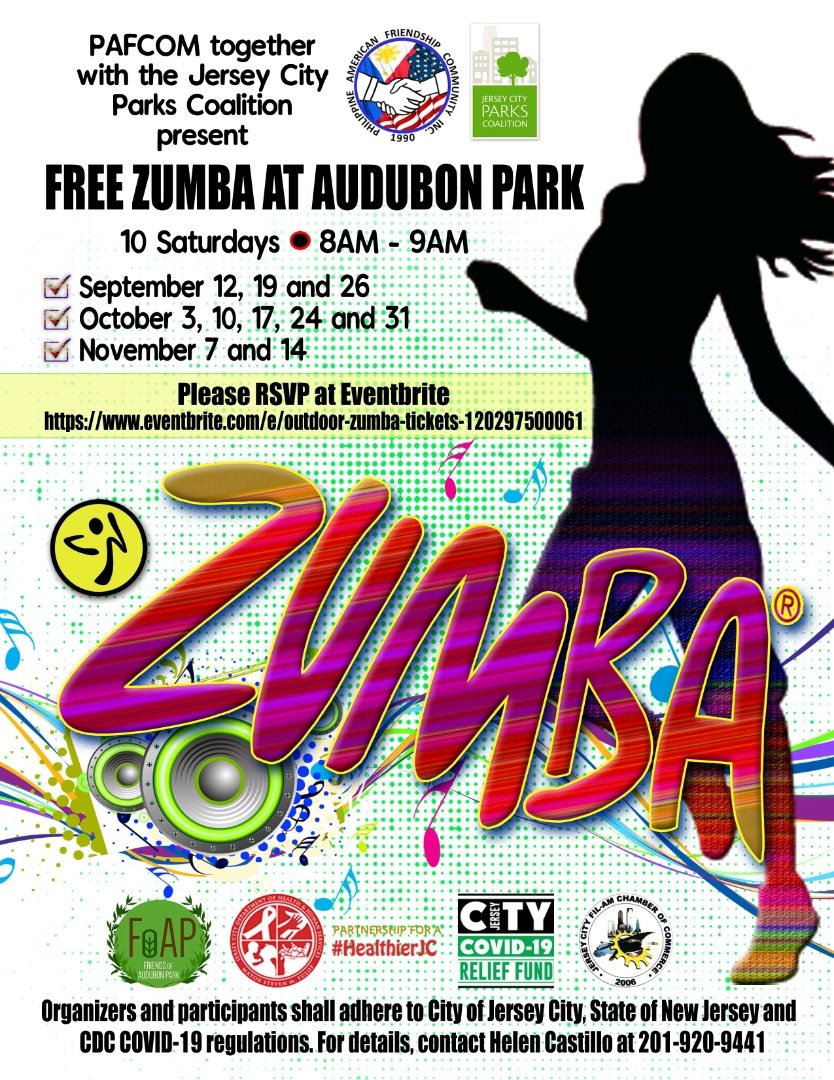 Get active at Audubon Park with a free Zumba class. Classes are available on Saturday mornings – be sure to register ahead of time.
Website: https://www.facebook.com/events/739585406602499/
48 Hour Zine-A-Thon
October 23-25
SMUSH Gallery

Tune into the 48-hour zine-a-thon with SMUSH Gallery and make your own zine at home. The schedule includes tips, a progress sharing session, and office hours.
Website: https://www.smushgallery.com/whatshappening
Birds of Prey presentation by Flat Rock Brook Nature Center
October 24 @ 10:00 AM – 11:00 AM
Canco Park, 70 Dey St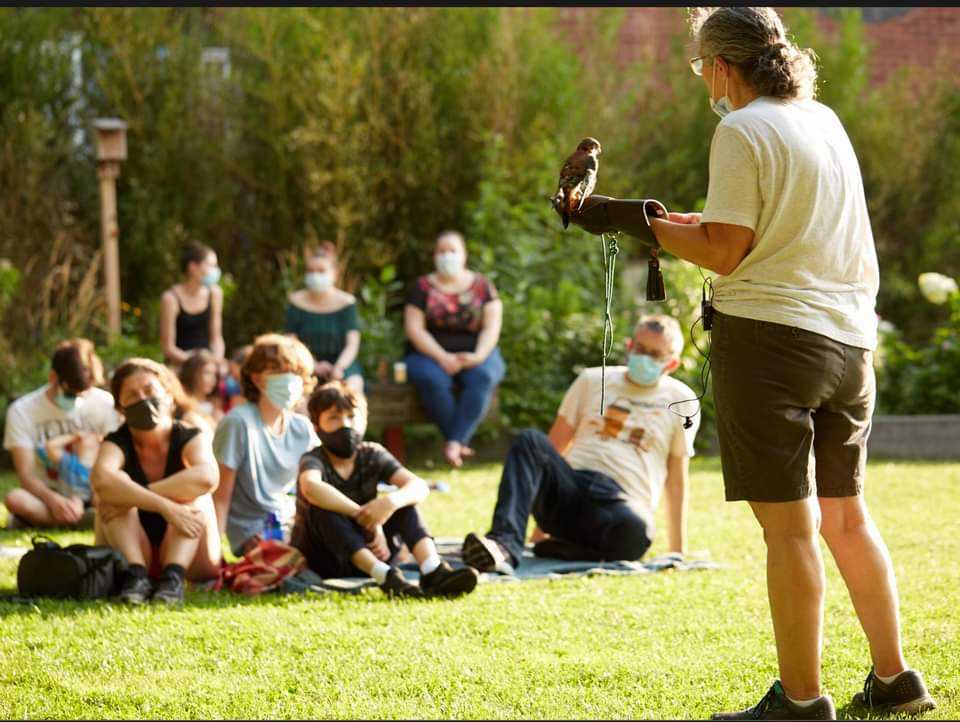 Bring the family for a presentation of live birds at Canco Park. You can meet a Great Horned Owl, Screech Owl, Red Tail Hawk, and American Kestrel Falcon.
Website: https://www.facebook.com/events/359382951933835/
Record Store Day
October 24 @ 12:00 PM – 7:00 PM
109 Brunswick St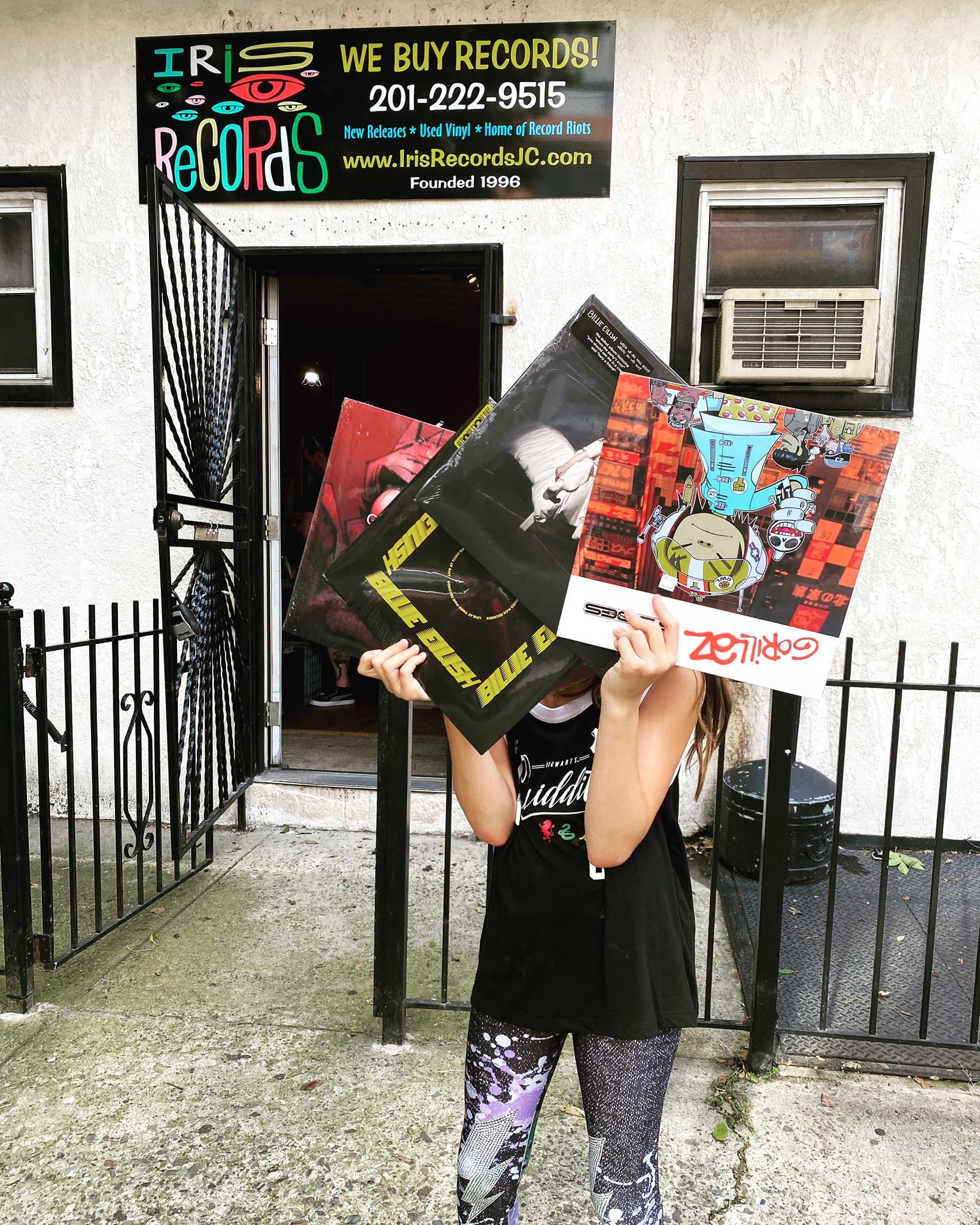 Join Iris Records for the 3rd and final Record Store Day of 2020. Browse through a variety of records from The Grateful Dead to Lil Kim.
Website: https://www.facebook.com/events/1021982078223370/
Hoboken
Oh My Gourd
October 25 @ 4:00 PM – 5:30 PM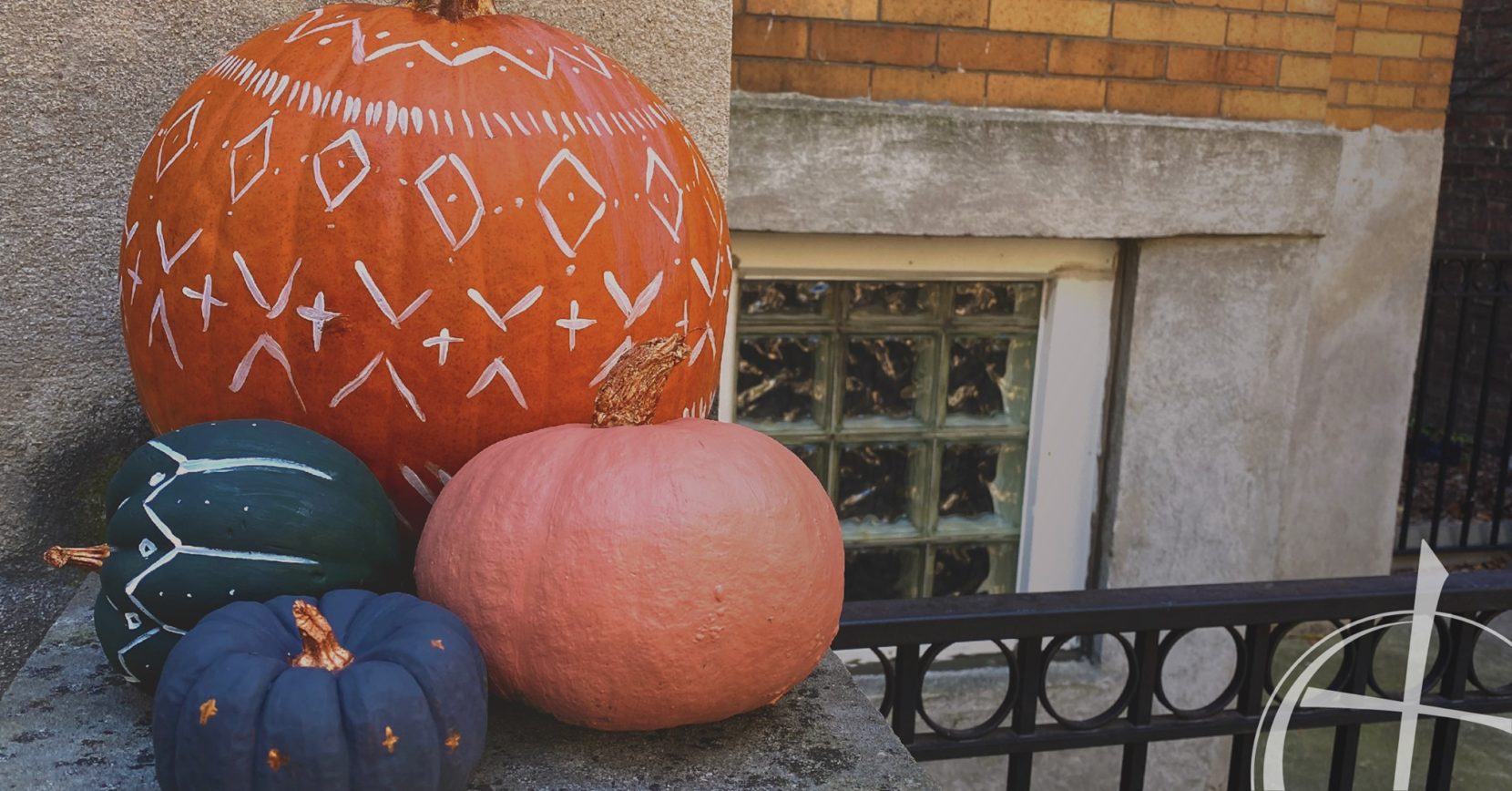 Head over to Church Square Park for pumpkin-painting (BYO-pumpkin) with Hoboken Grace church.
Website: https://www.facebook.com/events/439124617068536/
Edgewater
Lobster Feast
October 25 (Every Sunday)
The Yacht Club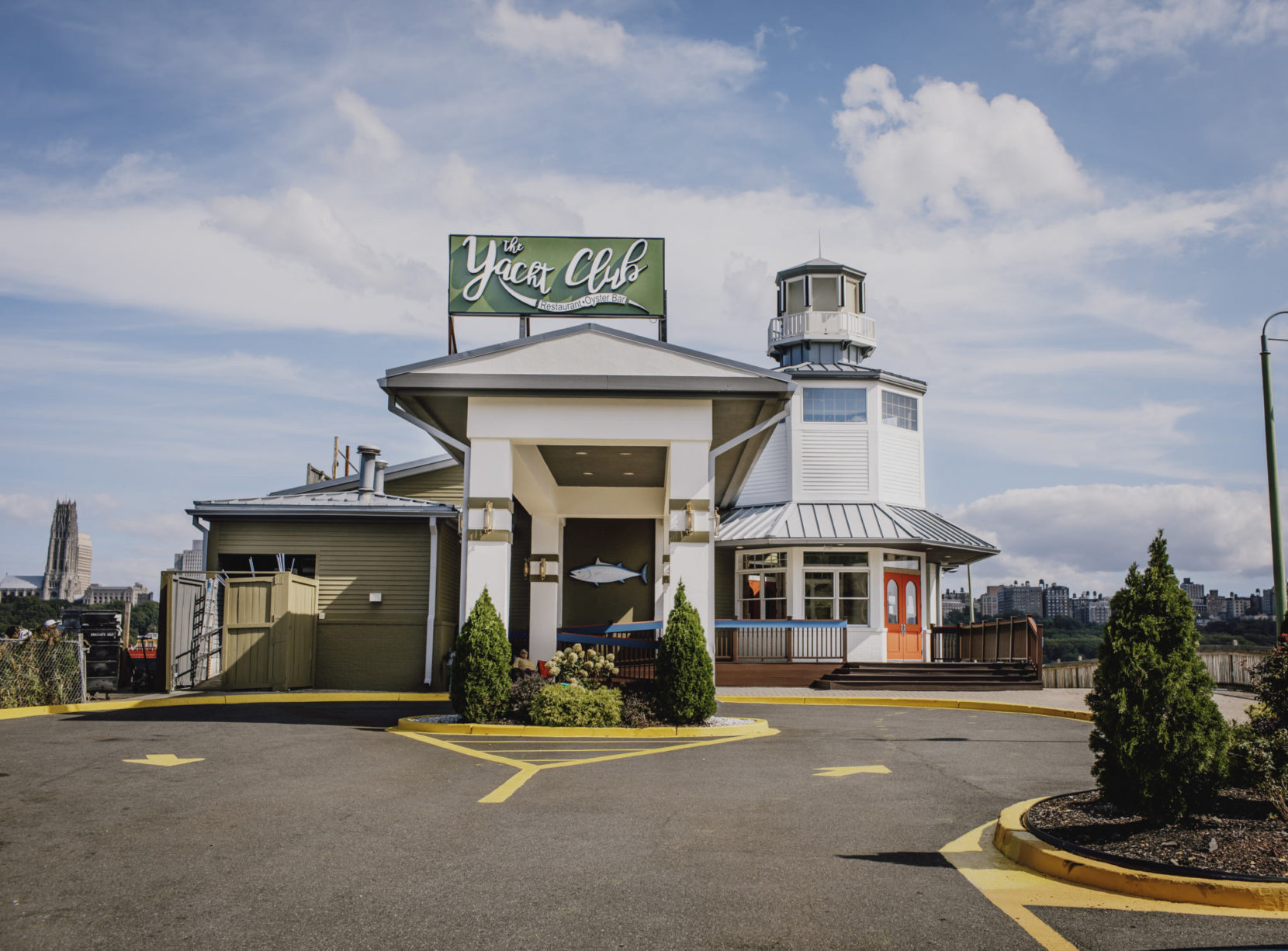 Every Sunday, The Yacht Club in Edgewater is offering a 3-course Lobster Feast for $39 per person. No reservations are needed!
Website: https://yachtclubnj.com/
New York City
Bushwick Film Festival
through October 25
Take part in the Bushwick Film Festival all weekend long! There'll be filmmaker Q&As, screenplay readings, movies to stream, and plenty more.
Website: https://www.bushwickfilmfestival.com/
Chinatown Arts Week
through October 25
Support Chinatown's art and neighborhood with the Chinatown Arts Week activities.  This weekend includes a film screening, a play reading, and panel discussions.
Website: https://www.thinkchinatown.org/artsweek2020
Celestial at ARTECHOUSE
through January 3, 2021
439 W 15th St
On view until January 3rd, Artechouse's newest exhibition is inspired by Pantone's Color of the Year: Classic Blue. Tickets are available for purchase online.
Website: https://www.artechouse.com/celestial
Harlem Restaurant Week
through October 31
Support Harlem's restaurants with prix fixe lunches and dinners available throughout the neighborhood. Under $25 retail offers are also available during Harlem Restaurant Week.
Website: https://www.harlemrestaurantweek.com/
Oktoberfest
through October 24
78 South St, New York
Enjoy the last weekend of Oktoberfest in New York City! There'll be food and beer available till 10PM all weekend.
Website: https://oktober-fest.nyc/
Escape
The Great Pumpkin Farm Fall Festival
October 24-25
11199 Main Street Clarence, NY
Take a day trip to upstate New York for some fall fun with the Great Pumpkin Farm Fall Festival. There'll be a corn maze, hay ride, and more family-friendly activities.
Website: https://www.greatpumpkinfarm.com/farm-weekends-2020/