Looking for something fun to do this weekend instead of staying at home? Check out some local community events or take a quick trip for a fun day out. Make sure to adhere to social distancing rules and wear your mask at any in-person events.
Jersey City
Virtual Drag Bingo
October 16 @ 8:00 PM
Join Art House Productions for their Virtual Drag Bingo with Vanity Ray. There'll be 4 rounds with bingo boards available for $12. Play for a chance to win gift cards or cash.
Website: https://www.arthouseproductions.org/products/virtual-drag-bingo-with-vanity-ray-every-friday-night-at-8pm-edt-5pm-pdt
Black Businesses Matter Pop-Up Expo
October 17 @ 12:00 PM – 7:00 PM
Monticello Ave Pedestrian Plaza
Stop by the Monticello Ave Pedestrian Plaza for a Black Businesses Pop-Up Vendors Expo. Support 100+ Black-owned businesses all day long!
Concert & Community Outreach Series
October 17 @ 12:00 PM – 1:00 PM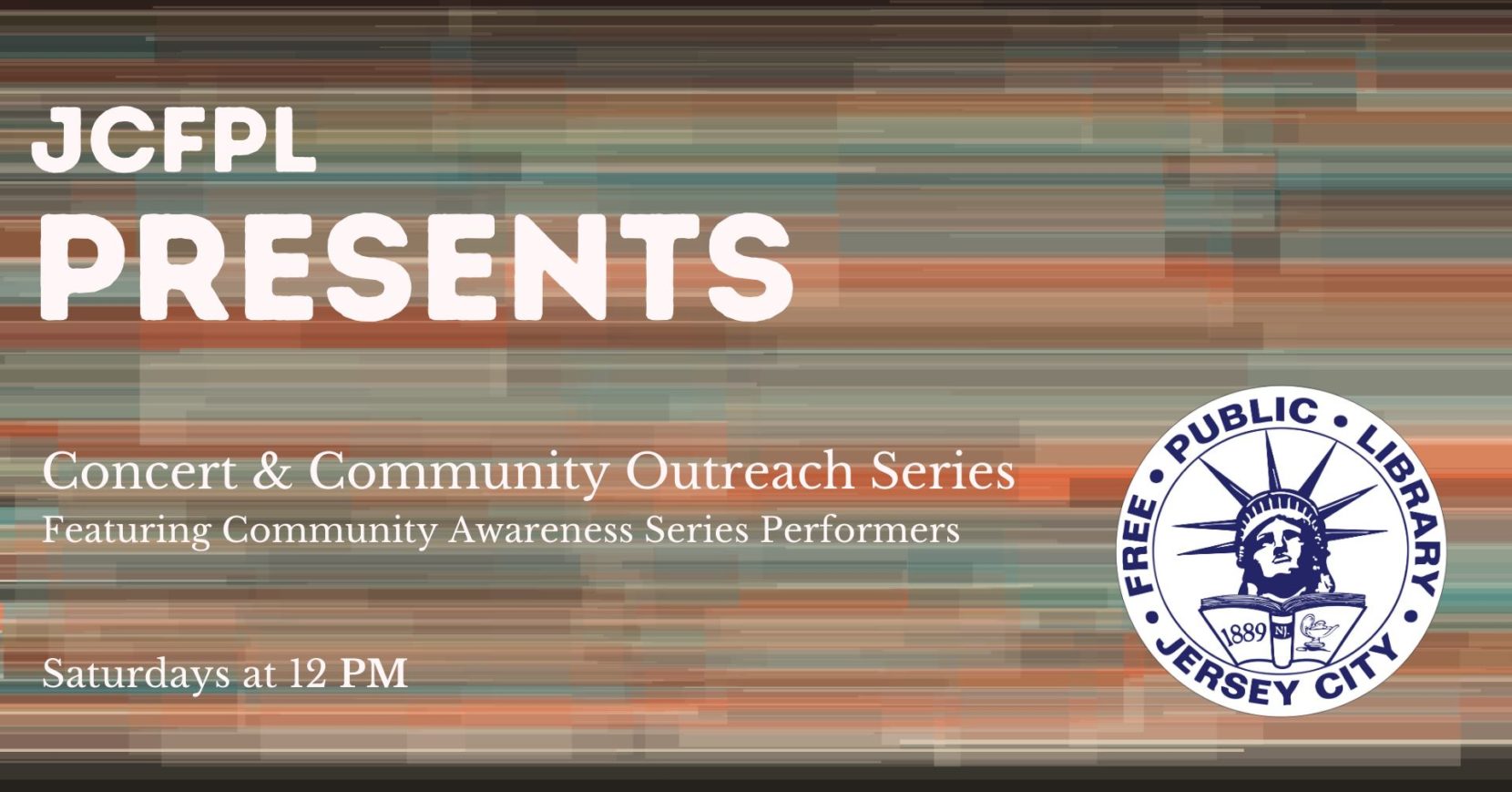 Hosted by the Jersey City Free Public Library and the Canco Park Conservancy,  pass by Canco Park to enjoy live music with the Spirit of Life Ensemble.
Website: https://www.facebook.com/events/971811016636175/
902 Brewing Family Fall Fest
October 17 @ 12:00 PM – 6:00 PM
101 Pacific Ave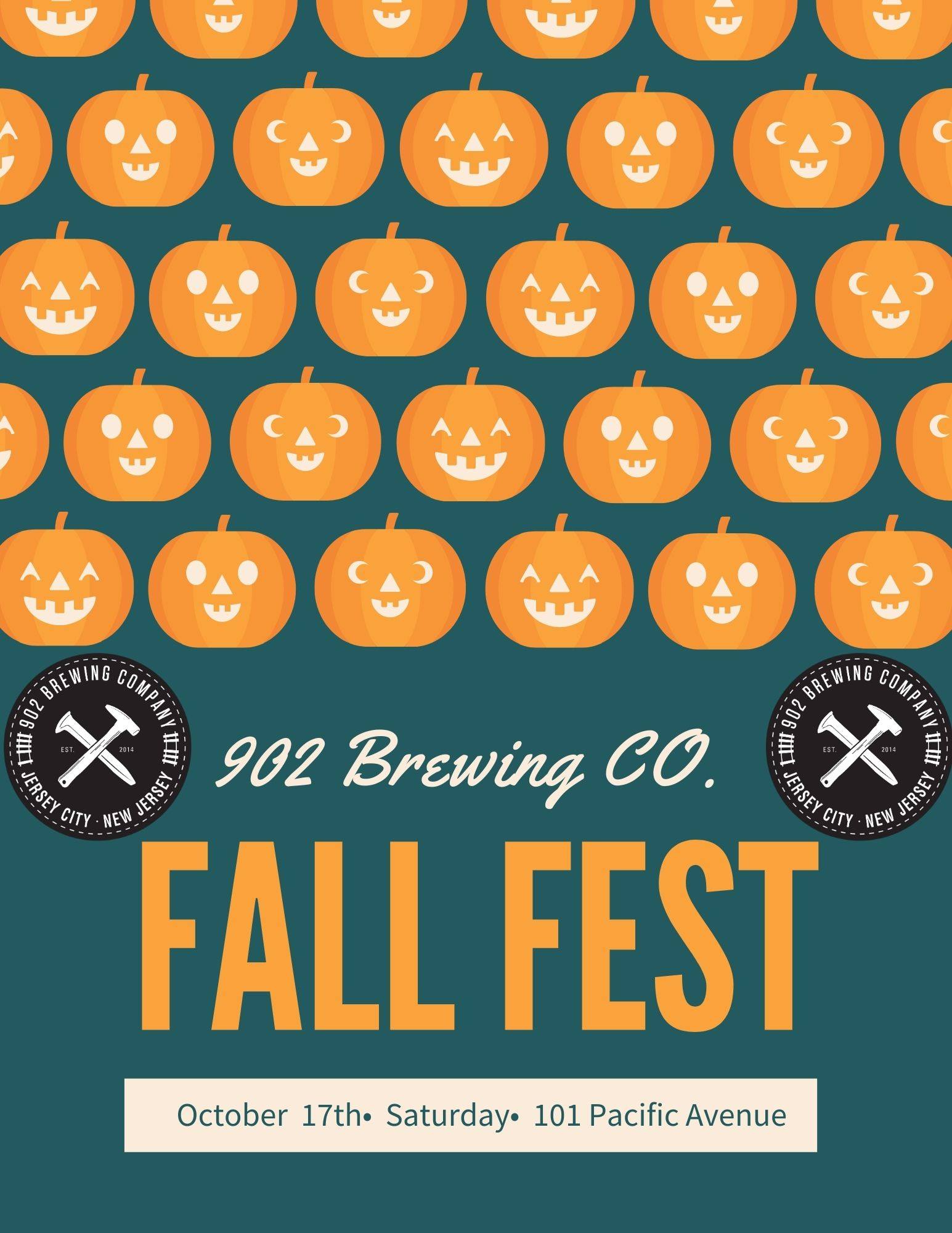 Bring the family to a fall fest with pumpkin painting, games, food trucks, live music, and more family fun.
Website: https://www.facebook.com/events/360430765106844/
Moffle Bar Brunch Pop Up
October 17 @ 11:00 AM – 2:00 PM
Corkscrew Bar, 61 Congress St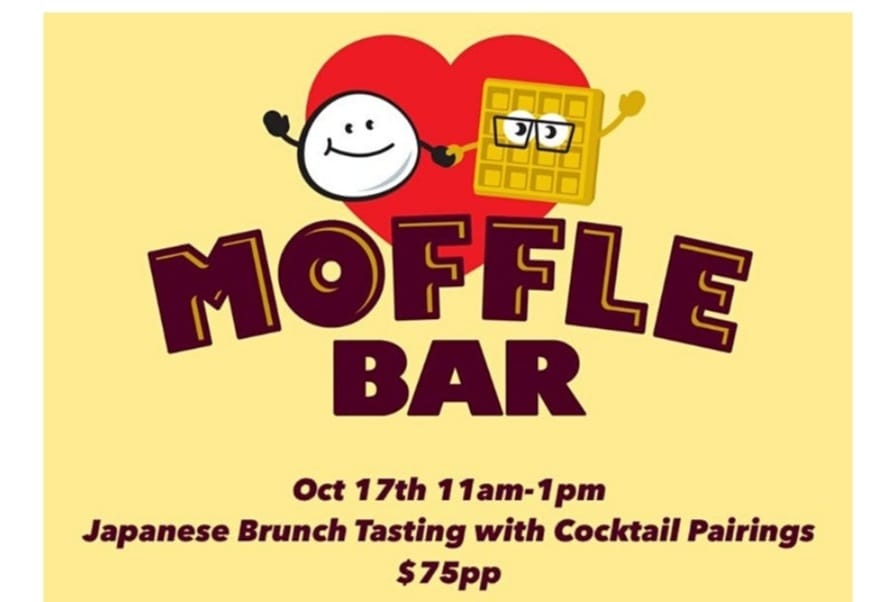 Stop by Corkscrew Bar for a pop-up Moffle Bar brunch with 5 courses and 4 tasty cocktails available throughout the afternoon.
Website: https://www.facebook.com/events/375997773577450/
Reaching for the Steal
through November 1st
Deep Space Gallery, 77 Cornelison Ave
Catch Distort's exhibition at Deep Space Gallery before it's gone! On view until November 1st, Reaching for the Steal is available by appointment or you can view the works remotely on their website.
Website: https://www.deepspacejc.com/current-show-23
NimbusPRESENTS: Música y Ritmos – Pedro Giraudo Tango Quartet
October 17 @ 8:00 PM
Nimbus Arts Center, 329 Warren St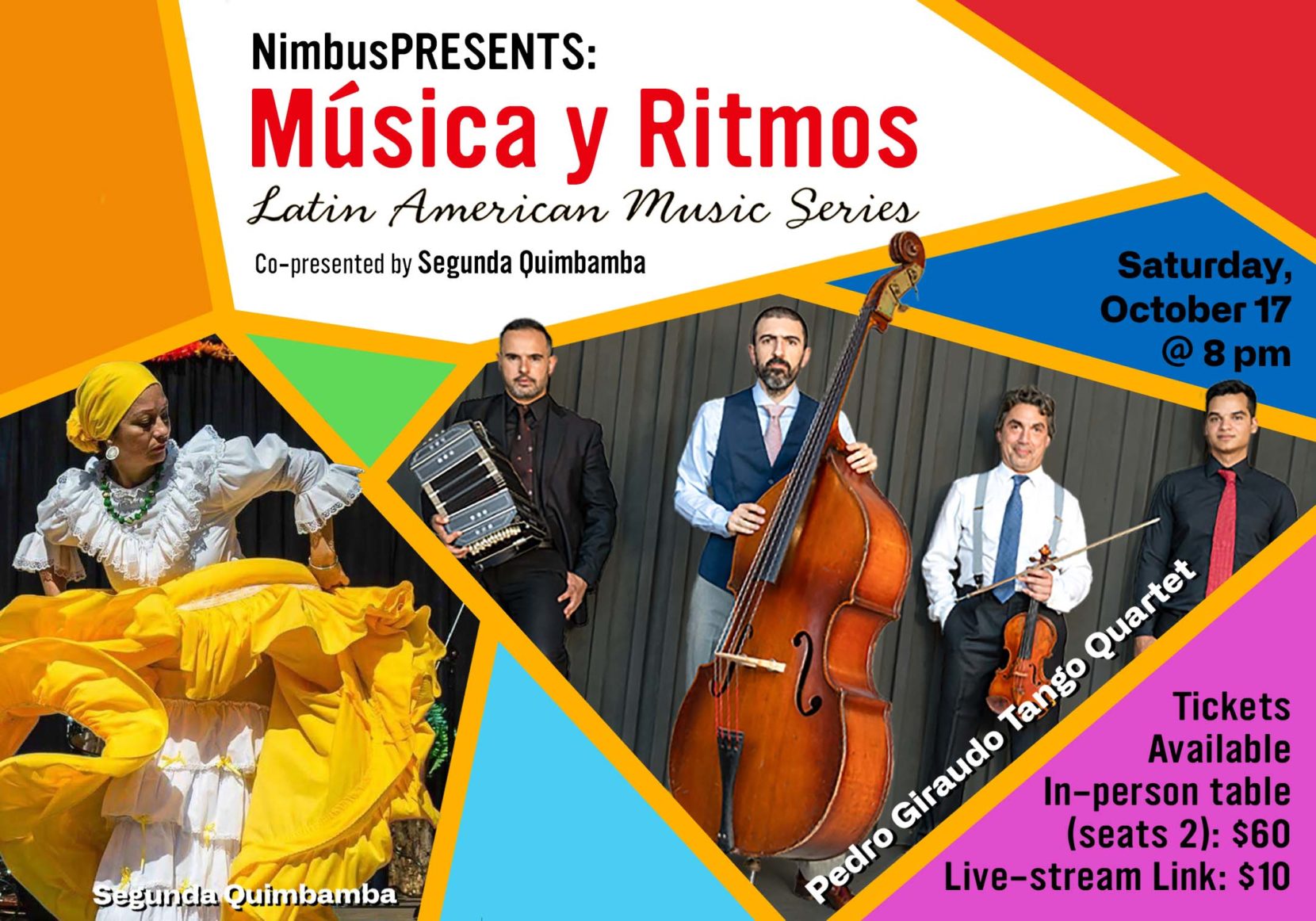 Join Segunda Quimbaba and the Pedro Giraudo Tango Quartet for their performances in the Nimbus Arts Center as part of a new Latin-American music series Música y Ritmos.
Website: https://www.nimbusdance.org/events/nimbuspresents-musica-y-ritmos-segunda-quimbamba-pedro-giraudo-tango-quartet/
Virtual College Fair
October 17 @ 12:00 PM – 2:00 PM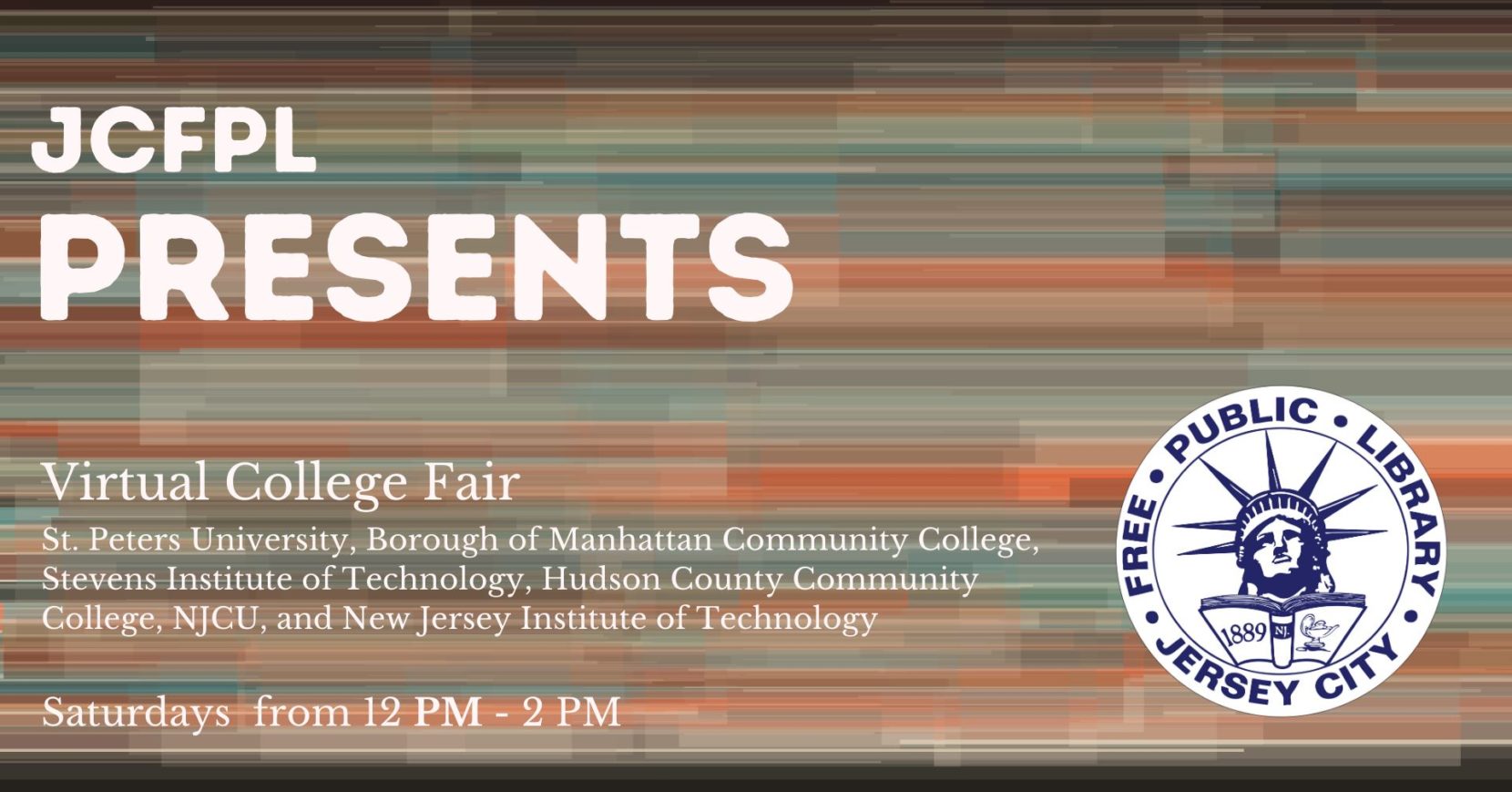 If you or a loved one are looking for local colleges to attend for the upcoming school year, join JCFPL for their Virtual College Fair. The following schools will be available: St. Peter's University, Borough of Manhattan Community College, Stevens Institute of Technology, Hudson County Community College, NJCU, and NJIT.
Website: https://www.facebook.com/events/1368313353512790/
Bona Dea Fest
October 18 @ 1:00 PM – 3:00 PM
Canco Park, 47 Dey St
The Flow Initiative and JC Women's Collaborative are working together for Bona Dea Fest, celebrating Period Awareness Day with stories through poems and spoken word.
Opening Reception – Transatlantico
October 18 @ 5:00 PM – 6:00 PM
Mana Contemporary, 888 Newark Ave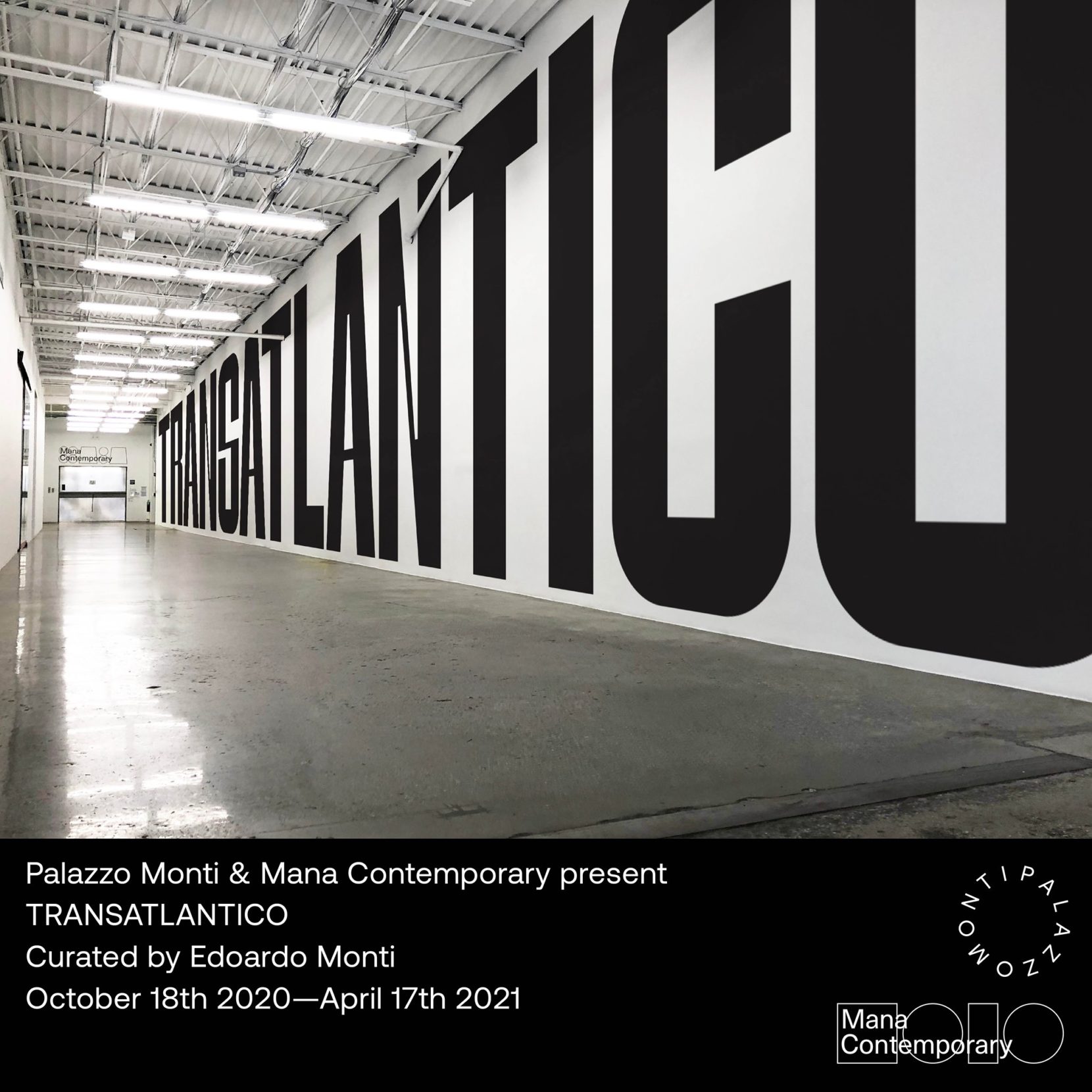 Stop by Mana Contemporary for the opening night of Transatlantico, a collaboration with Palazzo Monti showcasing 120 pieces.
Website: http://eventbrite.com/e/opening-reception-transatlantico-tickets-123216613207
Outdoors, Let's Social Distance Together
October 18 @ 3:00 PM – 10:00 PM
Mana Contemporary, 888 Newark Ave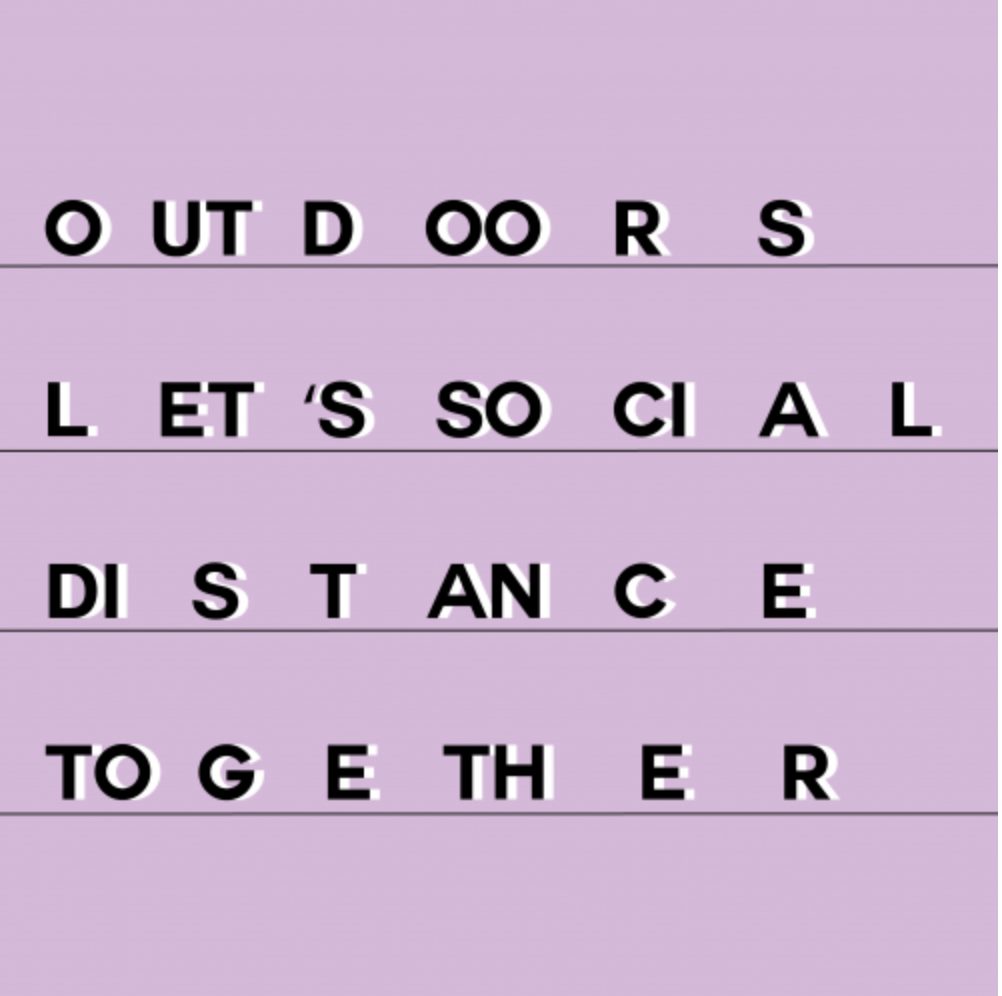 Head over to Mana Contemporary for their outdoor exhibition with Justine Brice Guariglia, Benjamin Keating, Tom McGlynn, Nancy Nowacek, Woolpunk, and Rashad Wright. There will also be a screening of Einstein on the Beach and a family decorating activity throughout the day.
Website: https://www.facebook.com/events/628992127789272/
Focus on Nimbus: Dance Photography of Megan Maloy and Joe Velez
October 18 @ 5:00 PM
Nimbus Arts Center, 329 Warren St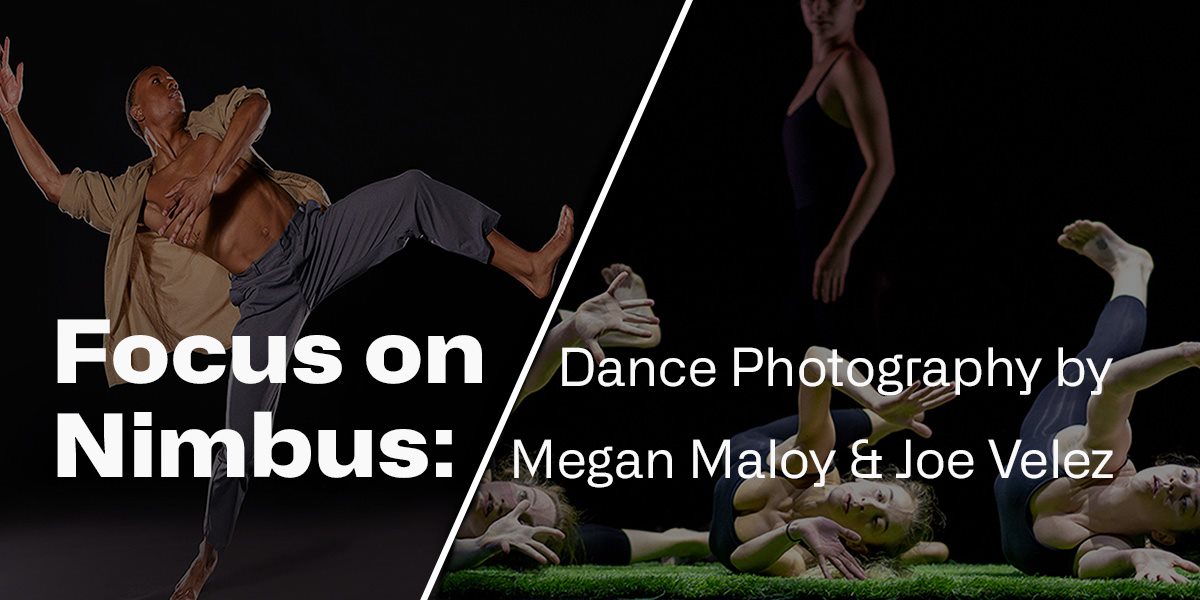 Visit the new gallery at the Nimbus Arts Center to view photos by Megan Maloy and Joe Velez of past and present Nimbus dancers.
Website: https://www.facebook.com/events/268325504342220/
Hoboken
Hoboken Flea
through the month of October
564 1st St
Shop through dozens of vendors for clothing, plants, home goods, art, and more at The Hoboken Flea, a month-long pop-up market. This weekend is the grand opening from 11AM to 8PM.
New York City
Great Pumpkin Path at NYBG
October 16 – November 1
2900 Southern Boulevard, Bronx

Immerse yourself in the autumn + Halloween season when you walk through the Great Pumpkin Path at the NYBG Conservatory Lawn. Giant pumpkins will be on display starting October 24th, but you can enjoy hundreds of pumpkins and gourds any time.
Website: https://www.nybg.org/event/great-pumpkin-path/
Purple Rain at the Broadway Drive-In
October 16 – 25
27-50 1st St, Astoria
Enjoy Broadway at the Drive-In with a performance of Purple Rain at Radial Park. Tickets are available per car or per picnic table.
Website: https://www.radialpark.com/tickets
Arts Gowanus ArtWalk on Atlantic Ave
October 17 – November 1
4th Ave & Atlantic Ave, Brooklyn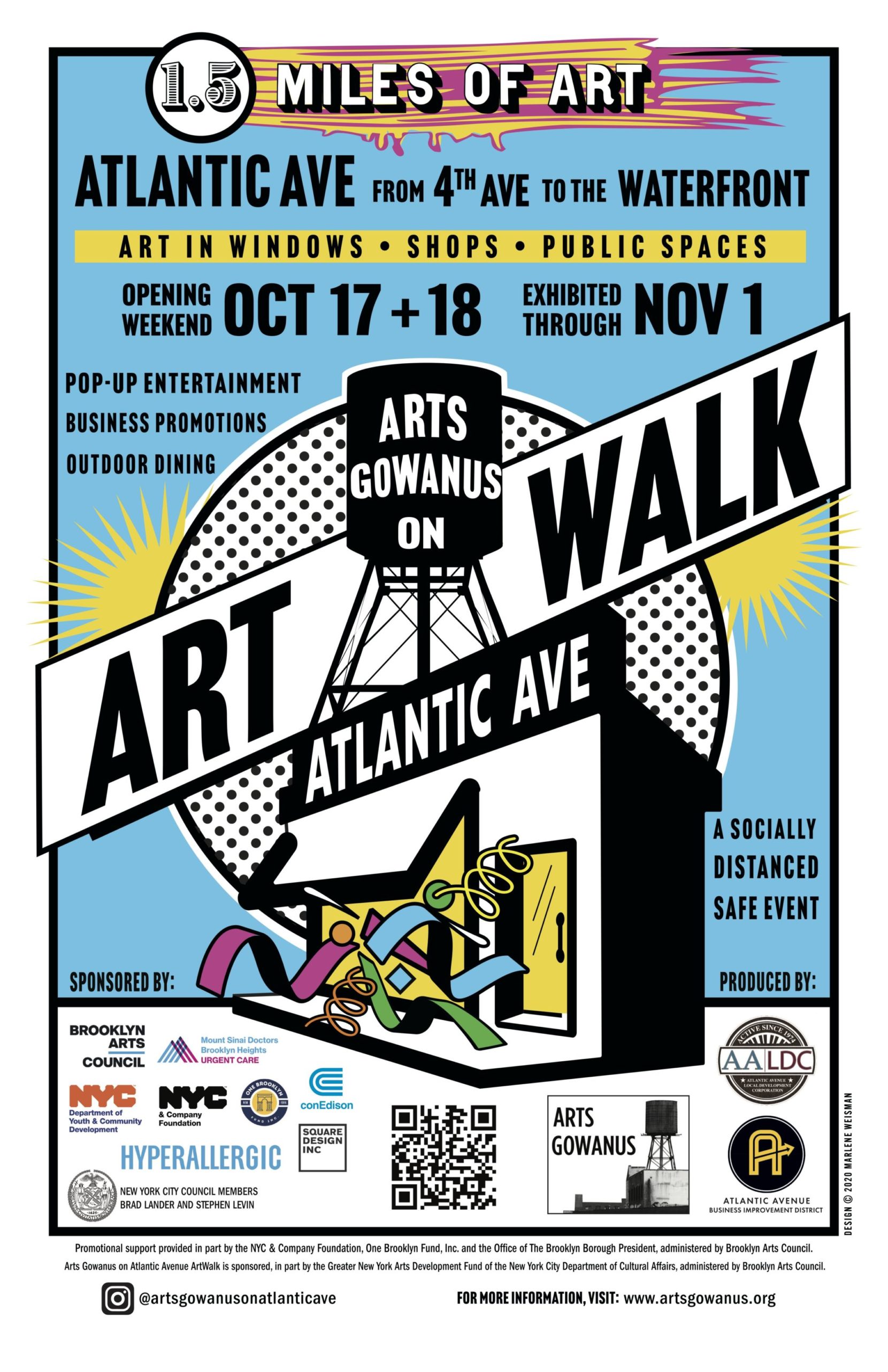 Join an immersive art exhibit with the self-guided ArtWalk on Atlantic Ave in Brooklyn. There'll be pop-up performances, promos for local businesses, and over 65 works art displayed along Atlantic Ave from 4th Ave to the Waterfront.
Website: https://www.artsgowanus.org/
Oktoberfest: Beer Garden
October 17 – 18
51 35th St, Brooklyn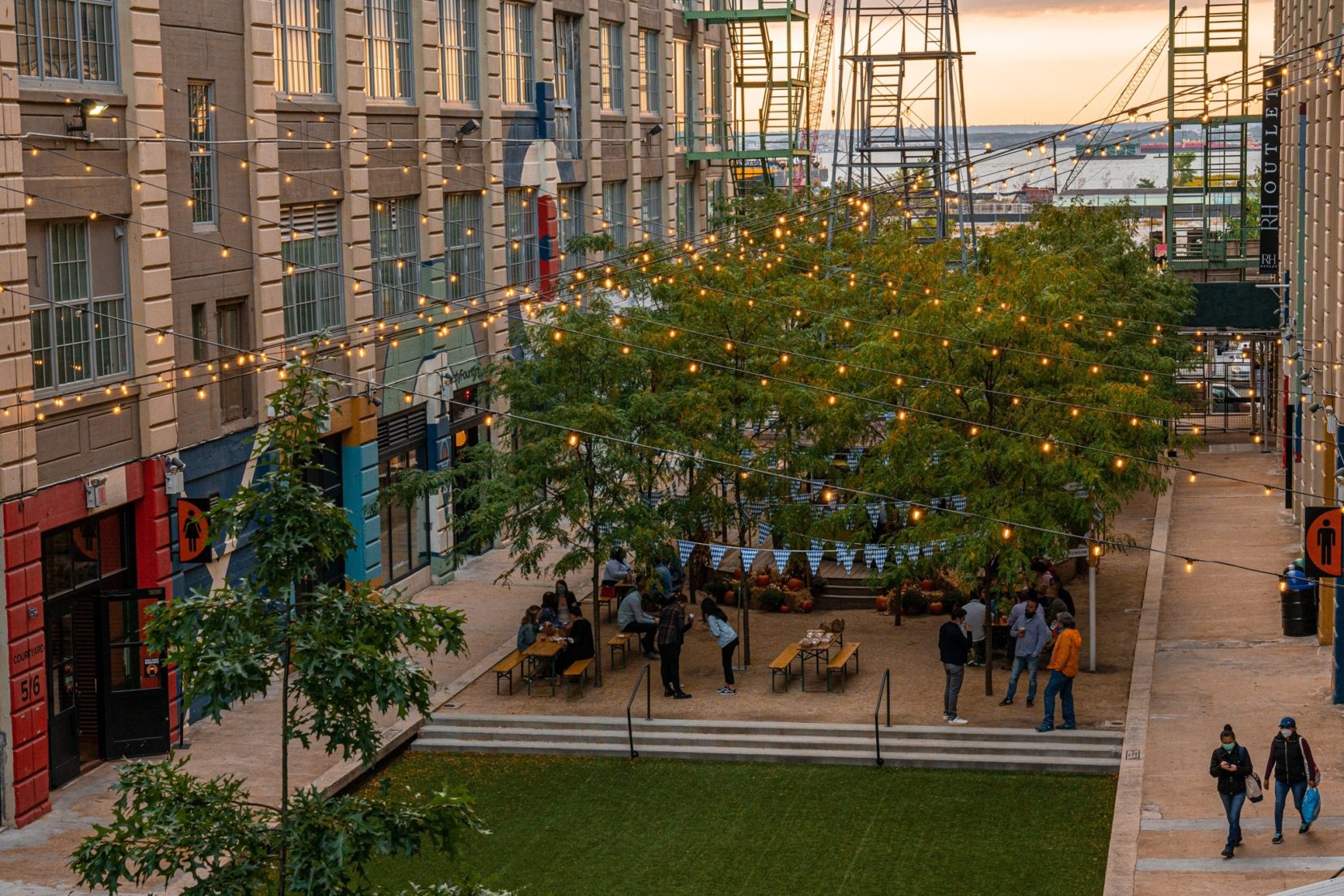 Celebrate Oktoberfest with drinks and German bites at Industry City's beer garden every weekend of October.
Website: https://www.facebook.com/events/2741259922806156
Art in the Garden: Fall Sundays
October 18 @ 1:00 PM – 6:00 PM
Brooklyn Botanic Garden, 990 Washington Ave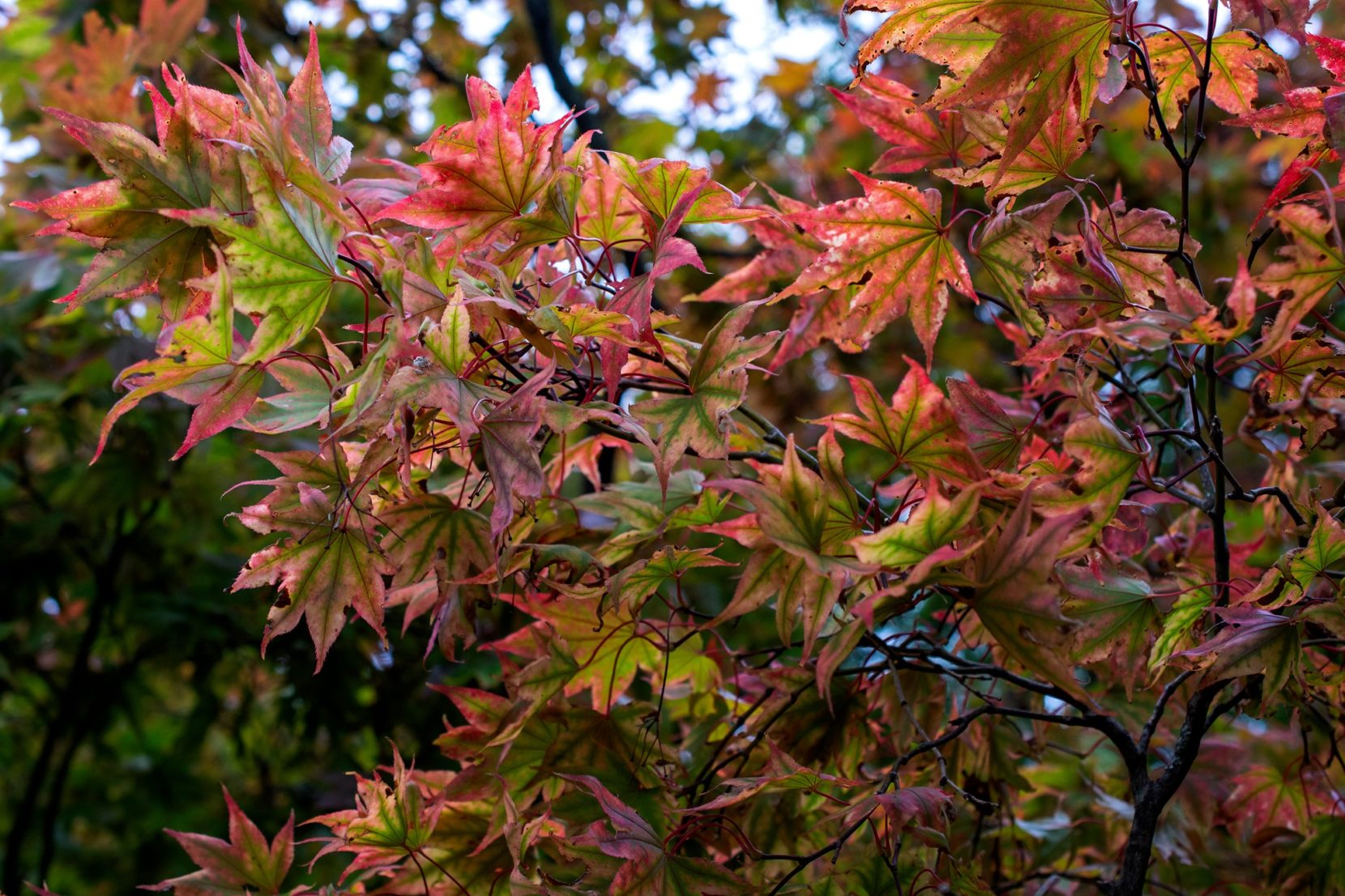 Spend the day at Brooklyn Botanic Garden with live music and dance performances along with self-guided tours throughout the garden.
Website: https://www.bbg.org/visit/event/art_in_the_garden_fall_sundays
Pop-Up Market
October 18 @ 10:30 AM – 5:30 PM
Brooklyn Museum, 200 Eastern Parkway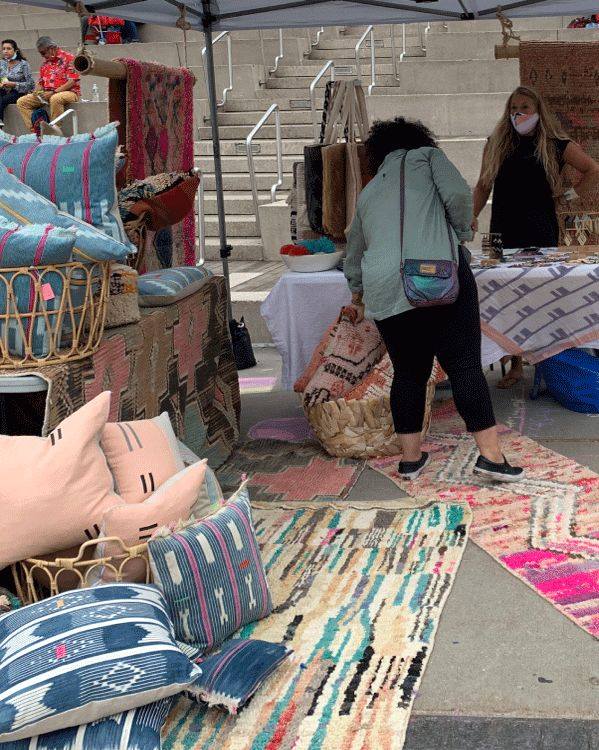 Shop from 20+ local artisans at Brooklyn Museum's weekly pop-up market. It's an outdoor market that will feature artists offering home goods, artwork, jewelry, and more.
Website: https://www.brooklynmuseum.org/calendar/event/pop_up_market_october_2020/2020/10/18
Escape
Creature Feature Weekend
October 16 – 17
The Cumberland Drive-In, 3290 Ritner Hwy, Newville, PA
Enjoy a day trip or a weekend getaway when you visit the Cumberland Drive-In for the Creature Feature Weekend. There'll be 40+ vendors, games, movie showings, pumpkin carving, and more fun for the whole family.
Website: https://www.visitpa.com/event/creature-feature-weekend