Between shoveling Snow off my sidewalk on Saturday night to it being over 70 degrees today it's clear that we're getting our very first taste of Spring AND a sad reminder that global warming is  in fact real.  Not only that BUT this weather is revealing all of the defrosted sidewalk garbage and dog poop too. HOWEVER there's good news to all of this!  While this weather in February is certainly not normal, it's a good opportunity for us to get out there and enjoy it while we can! Keep reading to find out what to do locally when it's Spring time in February even if its only for a day.
1. Go Get Some Ice Cream!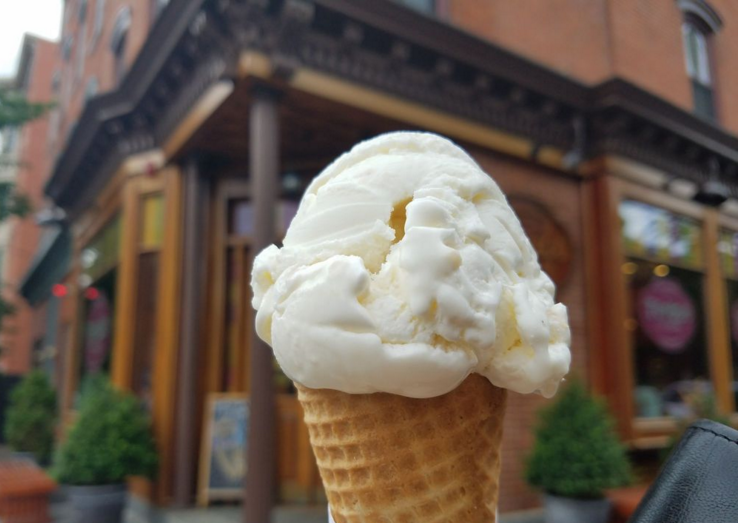 Nothing Says it's warm outside like some great Ice Cream!  Some of my favorite places to go for original flavors are Torico on Erie,  Milk Sugar Love on McWilliams pl, and of course Coldstone on Washington for any Hoboken readers.  Still going strong with your New Years resolution?  Opt for some frozen yogurt instead from Downtown Yogurt  on Newark Ave.
2. Go on a Jersey City Mural Tour.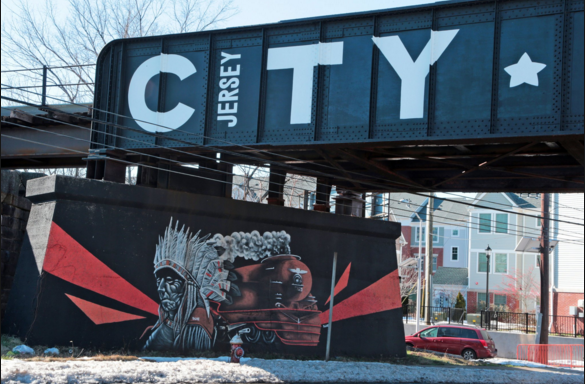 Jersey City is bursting at the seams with murals and beautiful art work designed by local artist.  Why not use the warm weather as an opportunity to go check some of them out.  Whether you have a favorite or have no idea where to start it's okay, no worries!  Just click here for The Jersey City Murals Map.
3.  Go for a Ride!

From Greenville all the way to the Heights there are tons of CitiBike pick up and drop off locations.  A quick Google Search will reveal the one closest to you.  Or if you don't want to rent a bike grab a skateboard, boogie board, Roller skates or anything else with wheels.  Check out some of the murals mentioned above while you're at it!
4. Plan a Picnic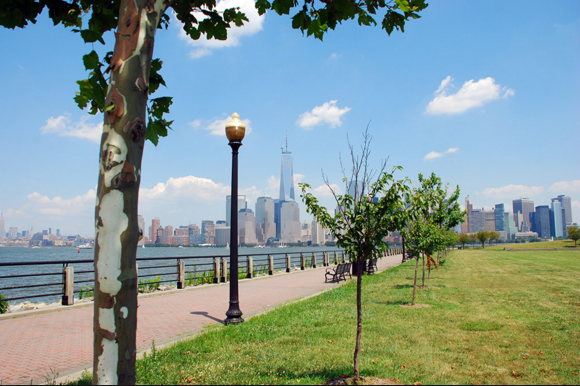 Pack up your favorite snacks, some cheese, crackers, perhaps a bottle of wine (jk you didn't hear that from me) and head over to your local park for a picnic with some friends or significant other.  Play old school games like egg on a spoon or frisbee. Some of my favorite parks are Liberty State, and River-view Fisk park (palisades park) in the heights but there are tons more.   If you have no friends like me then good! More snacks for you!  Bring along a good book and have a picnic for one.
5. Take a long lunch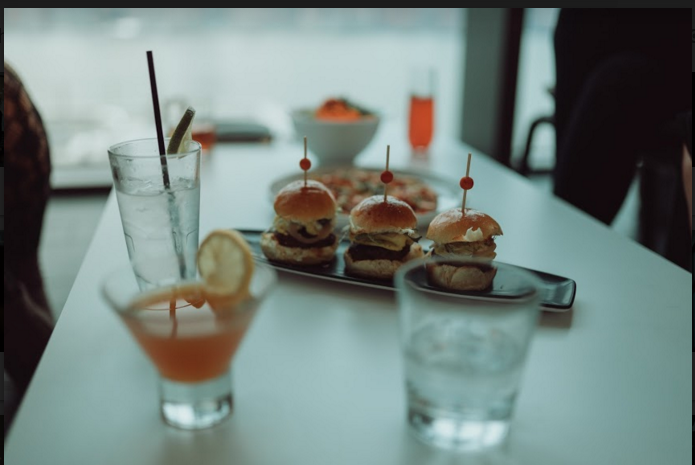 Take it a step further and take your mom and dad to lunch.  No but seriously grab a friend, some coworkers, or just go by yourself and take a long lunch break. Weather like this doesn't come around often and I'm sure you could use a break. Even if you can only get away for an extra 10 minutes just step away from everything and treat yourself to a good meal and even a cocktail or 2.  Matthews and Rumba's Cafe are some of my lunchtime favorites, and The Rooftop at Exchange place has some amazing views and food.
6.  Ride Around Blasting Music
That's right, roll down the windows and ride around the city blasting and sharing some of your favorite tunes.  It' so liberating!  Don't have a car? No worries, ask your Uber or Lyft Driver if they got the aux cord.  Just know I'm not responsible for any bad ratings you might get.  YOLO!
7. Take your Dog for a Long Walk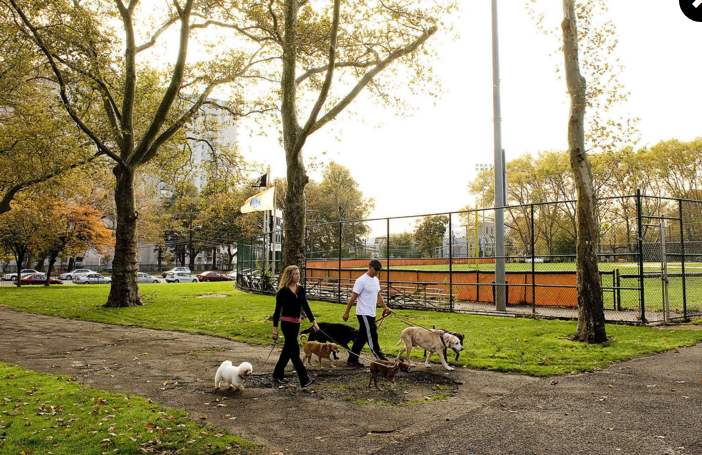 Have a furry friend?  Take your dog out for some air and let them run around the doggy park.  Don't have a dog? well then that brings me to my next "thing to do"
8. Take yourself for a Long Walk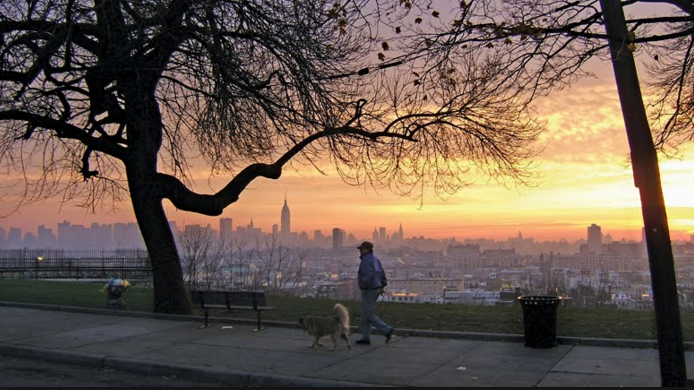 Maybe you were too busy to do any of the above, or maybe you had a long day at work.  Whatever the story, just make sure to get outside today and go for a walk whether it's around the block or along one of the many scenic waterfront views Jersey City has to offer.
While it's true we might all die due to the effects of Global Warming, today doesn't have to be your last.  So get out and enjoy this freak of nature weather while it lasts.