Whether you're going all out for Valentine's Day or just want to enjoy a relaxing weekend, here's some things to check out in the area.
Kick things off with tonight's Sweetheart Skate at Newport Skates to enjoy free skating with cookies, hot cocoa, and coffee (while supplies last).
---
Thursday
For more Valentine's Day events, check out our recent list of Top Things to Do on Valentine's Day. 
Valentine's Day at the Bistro
February 14 @ 3:00 PM – 1:00 AM
The Bistro at Grove Square, 116 Newark Ave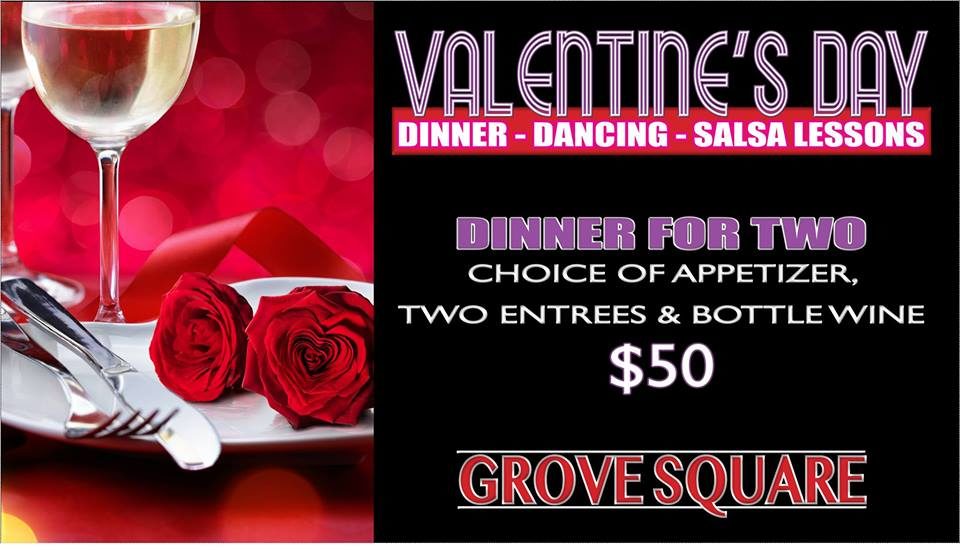 Stop by the Bistro at Grove Square for dinner and dancing! It starts off with your choice of wine or champagne, an appetizer, and two entrees and you can finish off the night at the Underground's Latin Night.
Event Details
Valentine's Day At The Corkscrew
February 14 @ 3:00 PM – 2:00 AM
The Corkscrew Bar & Grill, 61 Congress St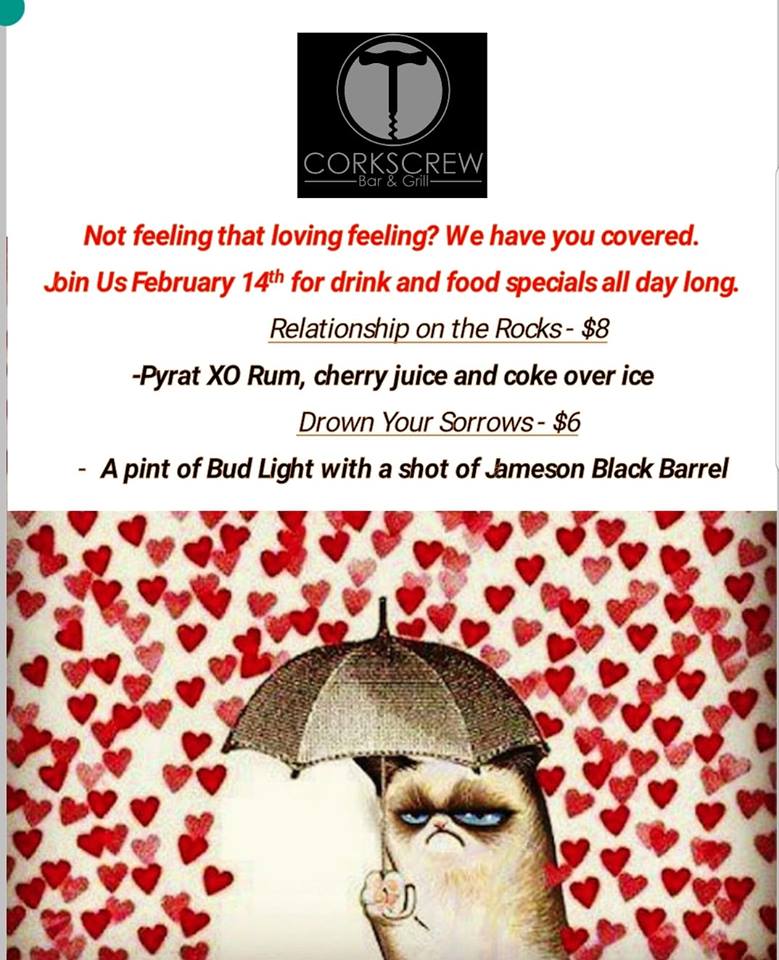 Enjoy food and drink specials all night long for a not-so-loving Valentine's Day.
Event Details
Happy Hour and Valentine's Day at Corgi Spirits
February 14 @ 5:00 PM – 10:00 PM
Corgi Spirits, 1 Distillery Dr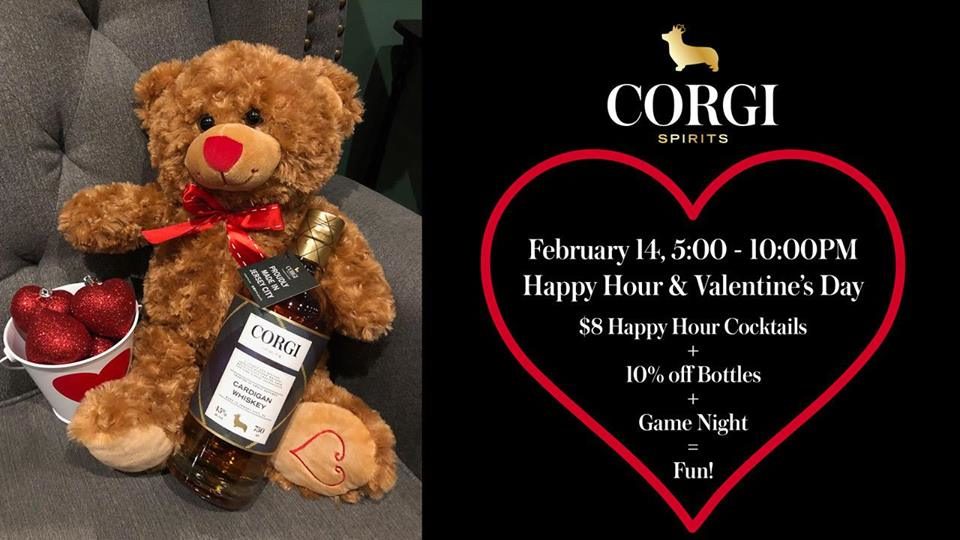 Stop by Corgi Spirits for a night of drinks and games. Show up in a 'stoplight' color that best represents your current relationship status (green = available, yellow = the jury is still out, red = taken), grab a cocktail, and play a few games like Connect Four or Jenga.
Event Details
Valentine's Day Mixer
February 14 @ 7:00 PM
South House, 149 Newark Ave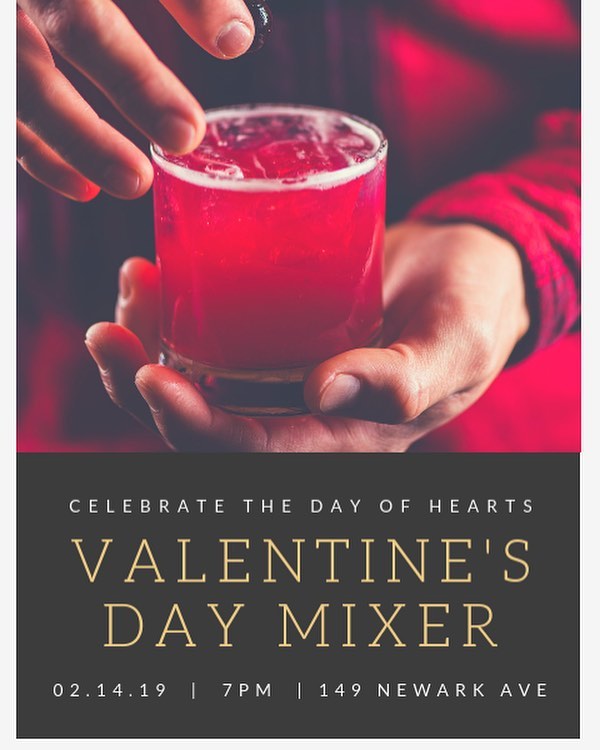 Stop by South House for a mixer with drinks, a DJ, dinner, and dessert.
Event Details
A Night for Singles
February 14 @ 7:30 PM – 12:30 AM
Zeppelin Hall, 88 Liberty View Dr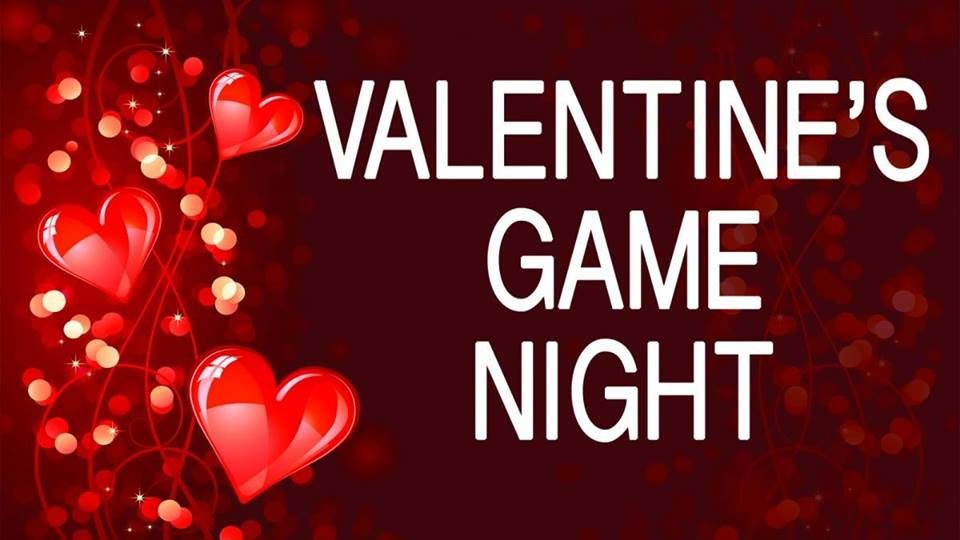 Enjoy board and table games, two huge screens with Super Smash Bros Melee at the tables, and drink + food specials all night.
Event Details
Friday
Valentine's Adoption Event
February 15 @ 2:00 PM – 7:00 PM
Liberty Humane Society, 235 Jersey City Blvd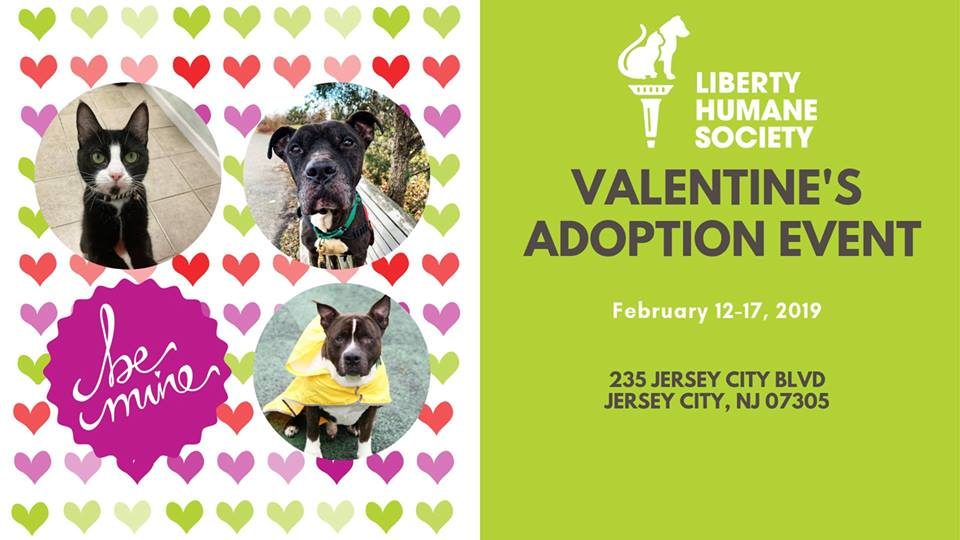 From February 12th to the 17th, adoption fees will be waived for all dogs over 40 lbs and cats over 4 months old.
Event Details
Snapdragon: Art Show
February 15 @ 7:00 PM – 11:00 PM
Snapdragon Coffee & Social, 190 Monticello Ave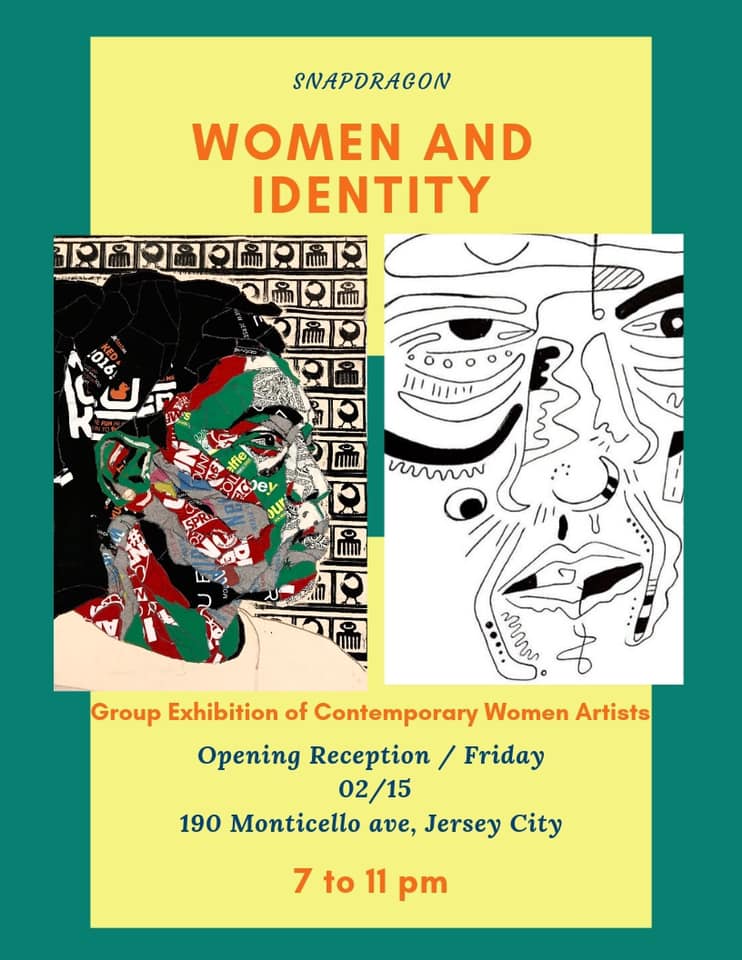 Stop by Snapdragon for their opening reception of an art show celebrating women and local artists.
Event Details
Saturday
Storytime with Susan Robeson
February 16 @ 11: 00 AM – 12:00 PM
WORD, 123 Newark Ave
Enjoy a storytime celebrating the life of Paul Robeson with his granddaughter Susan Robeson.
Event Details
Meet You In The Dollar Bin: The Final Day At Iris Records
February 16 @ 12:00 PM – 8:00 PM
Iris Records, 114 Brunswick St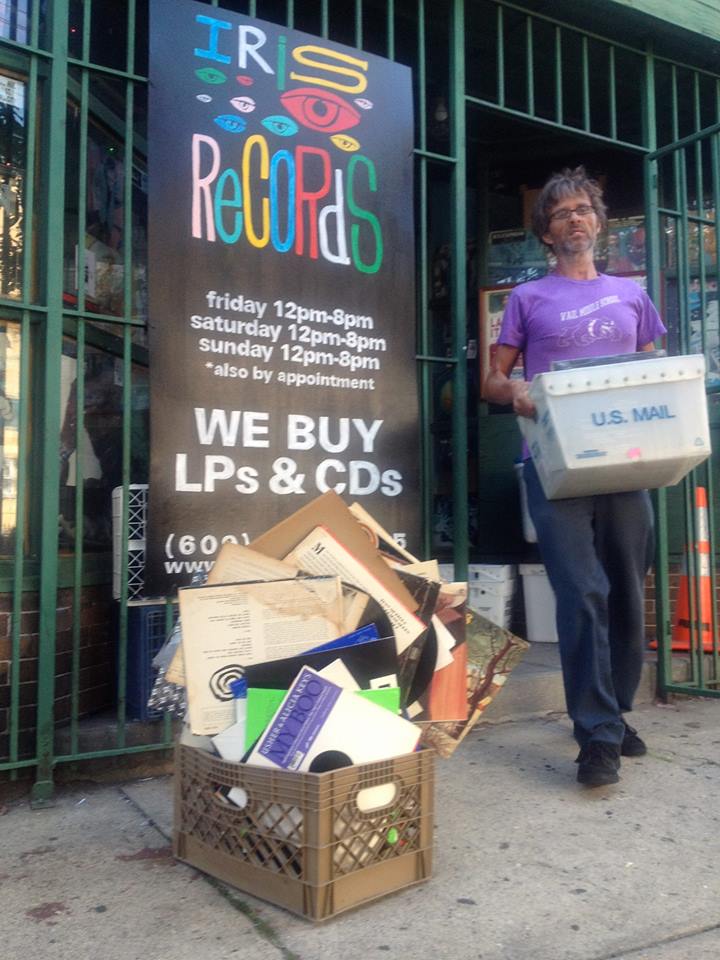 Join Iris Records for the store's final day, dig through bins, and enjoy some refreshments.
Event Details
A Vibe Called Blessed
February 16 @ 10:00 PM – 2:00 AM
Hard Grove, 284 1st St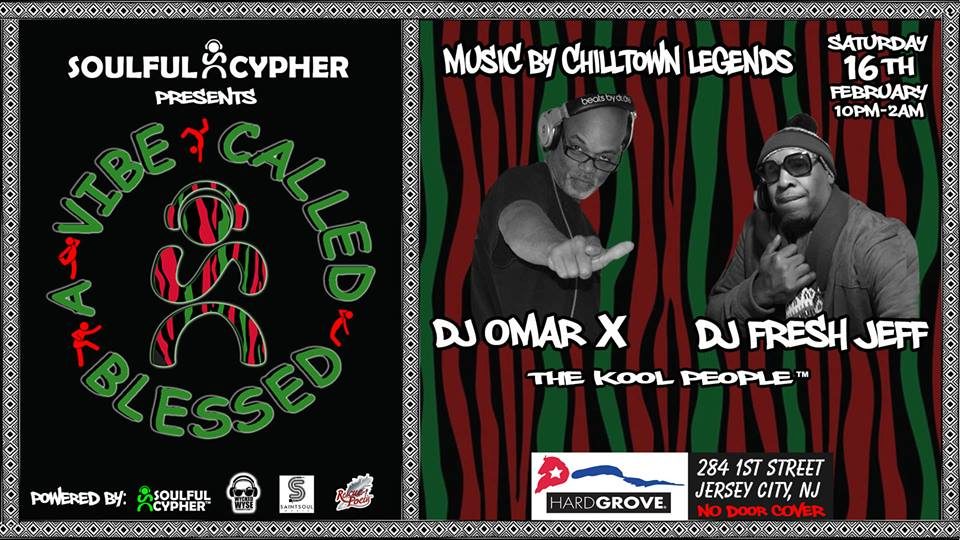 Join Soulful Cypher for their free event, A Vibe Called Blessed.
Event Details
Sunday
French Wine and Cheese Tasting
February 17 @ 1:00 PM – 4:00 PM
Third & Vine, 353 3rd St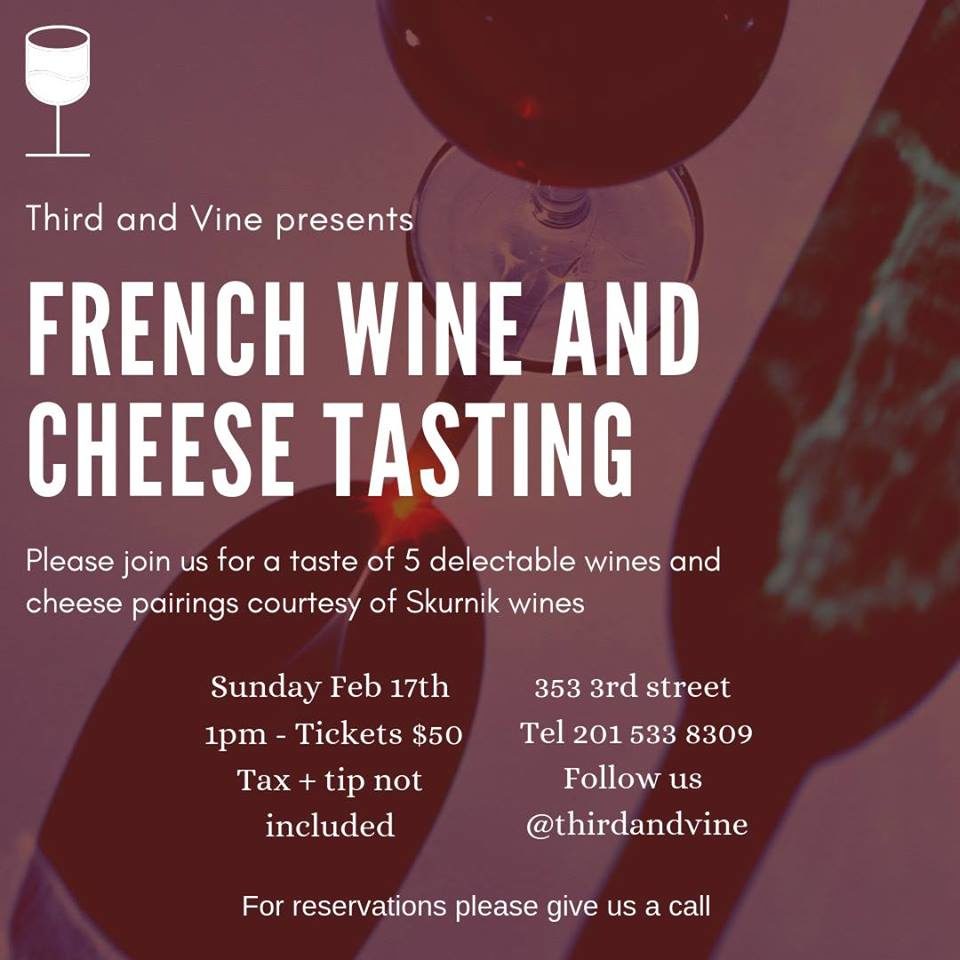 Enjoy five different wine and cheese pairings at Third & Vine.
Event Details
Muse
February 17 @ 7:00 PM
JC Underground, 116 Newark Ave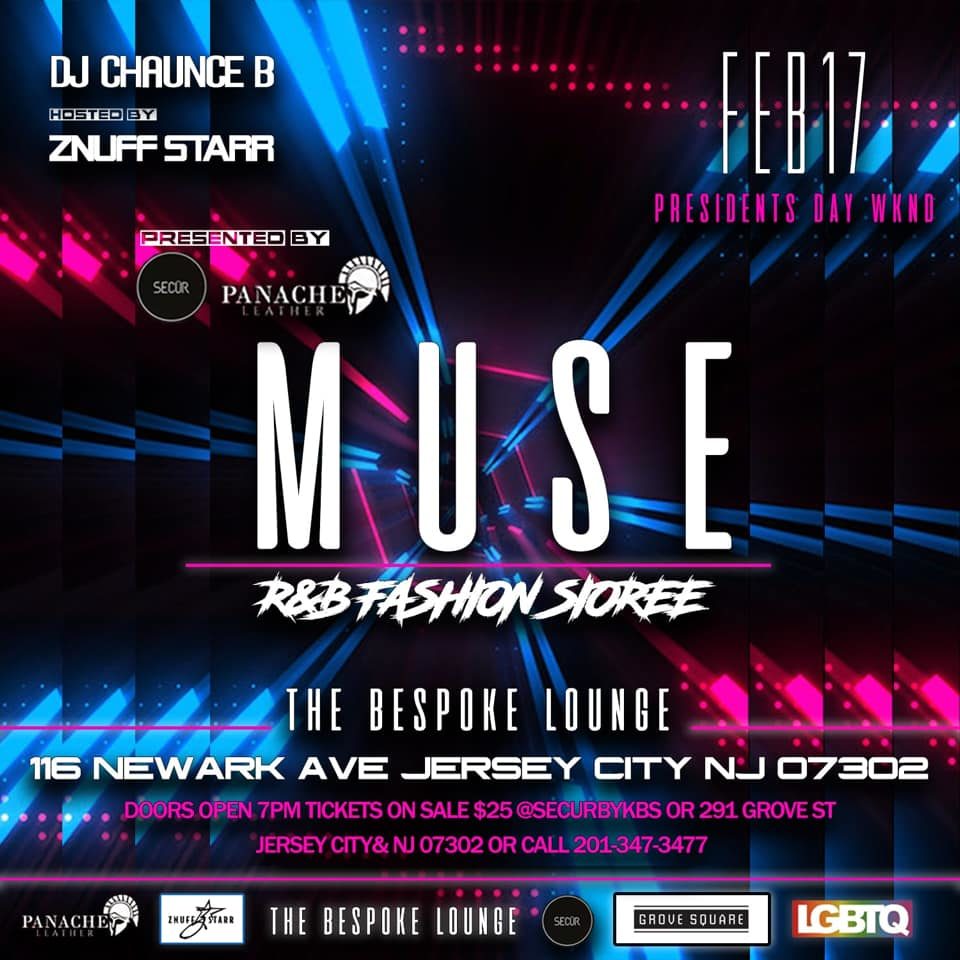 Stop by JC Underground for R&B/soul art, culture, and fashion.
Event Details
---
Upcoming Events
Speed Networking Event – ChicpeaJC x JCTechMeetup
February 21 @ 6:00 PM – 8:00 PM
Andco, 201 Montgomery St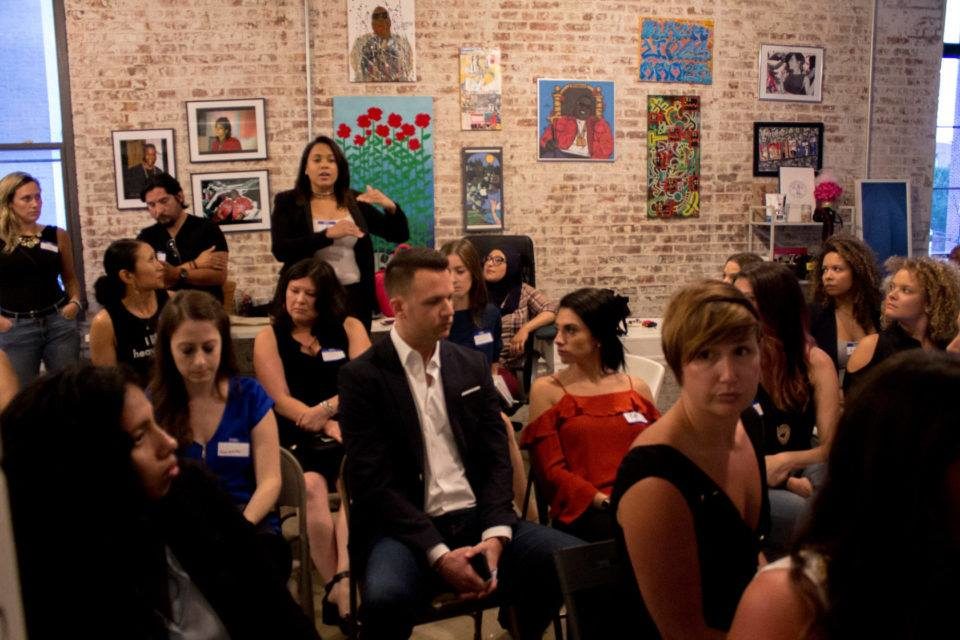 Head over to Andco for a networking event to meet with a number of diverse professionals and potentially find your next business partner, investor, employee, etc. Bring business cards! If you're looking to attend, fill out this survey and get your tickets for only $15 before February 18.
Event Details
Youth Networking and Mentorship Event
February 28 @ 4:00 PM – 7:00 PM
The Cove, 312-314 Pacific Ave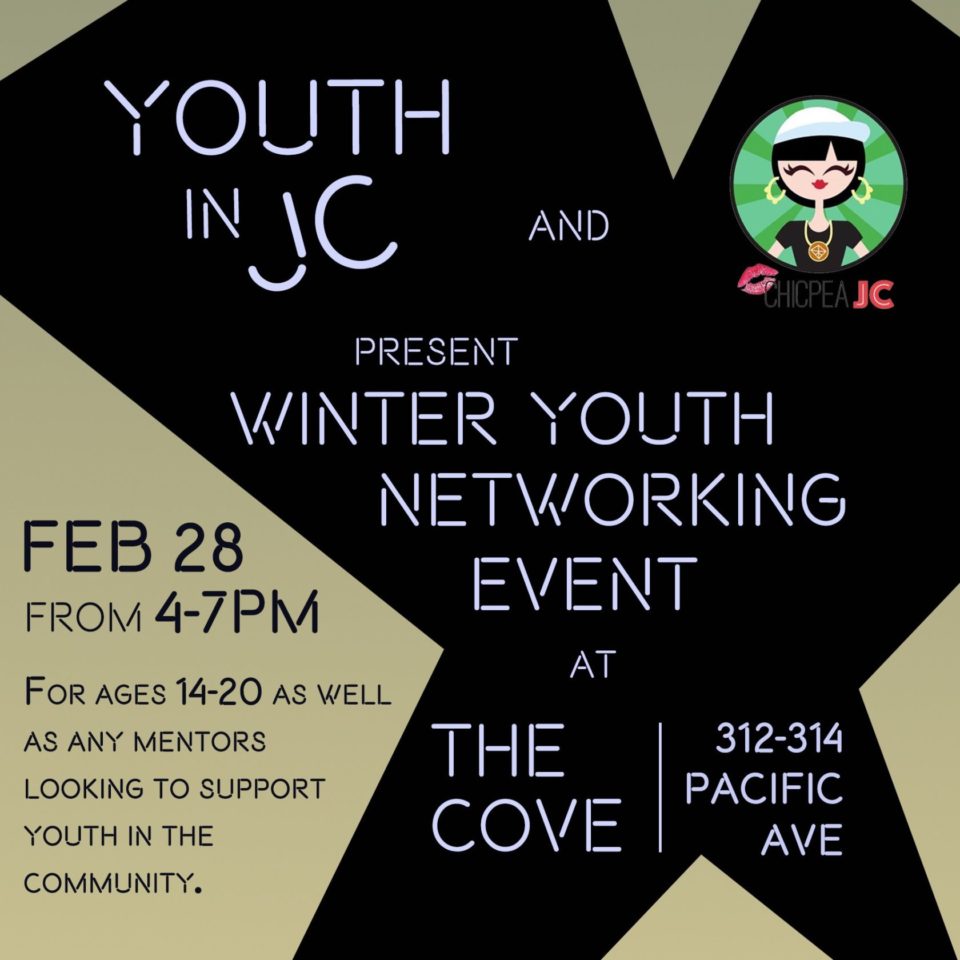 Youth in JC is back with another free networking and mentorship event for youth ages 14 to 20! Stop by to meet potential mentors.
Event Details