No plans for New Year's Eve? We've got you covered! With plenty of events to consider, here are some parties and dinners going on in Jersey City to celebrate the new year!
---
Featured
New Year's Eve Bash at Harborside
7PM – 2AM
Harborside, 210 Hudson St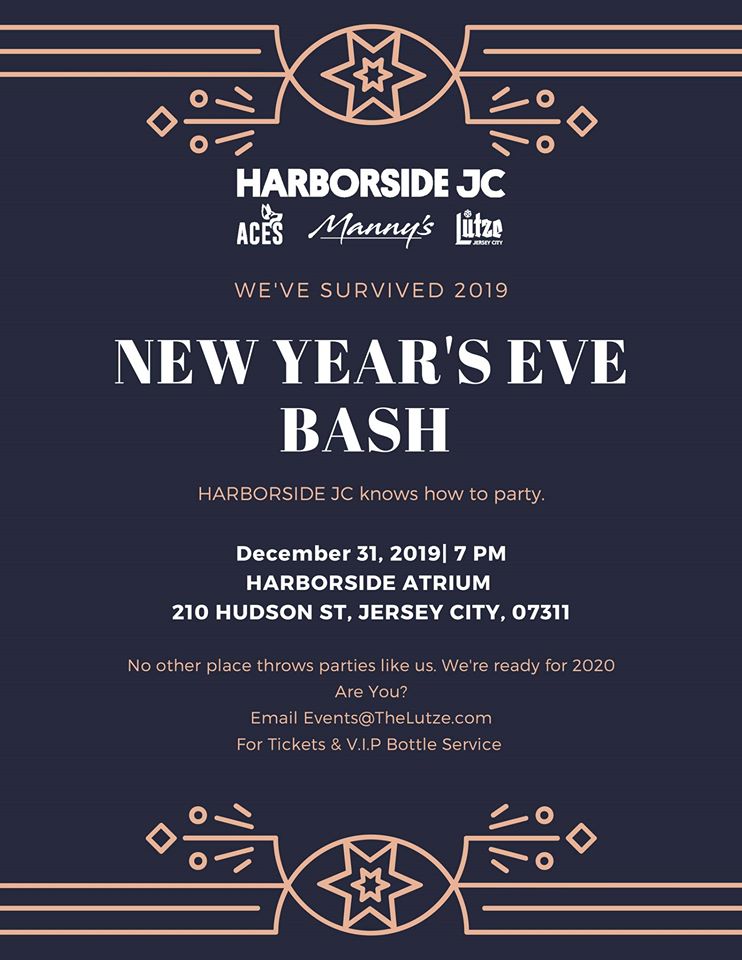 Enjoy an open bar, DJs, a catered buffet from 7PM to 10:30PM, and a champagne toast at Harborside! There'll be an amazing view of the skyline and multiple jumbo screens to watch the ball drop at midnight.
Tickets start at $115. VIP packages are available by Manny's and Aces. Use code CHICPEANYE for 15% off!
---
Hudson Hall
364 Marin Blvd
Celebrate the incoming year with dinner and music at Hudson Hall! There's no cover all night, and a champagne toast at midnight.
Harry's Daughter
339 Communipaw Ave
Have a delicious dinner at Harry's Daughter for New Year's Eve! They're currently accepting reservations.
Six26 Mobsters Ball
7PM – 3AM
Six26, 128 Christopher Columbus Dr

Party with music, a champagne toast, and passed hors d'oeuvres at Six26! Entry starts at $25.
Event Details
New Year's Eve Bash
9PM – 2AM
Liberty House Restaurant, 76 Audrey Zapp Dr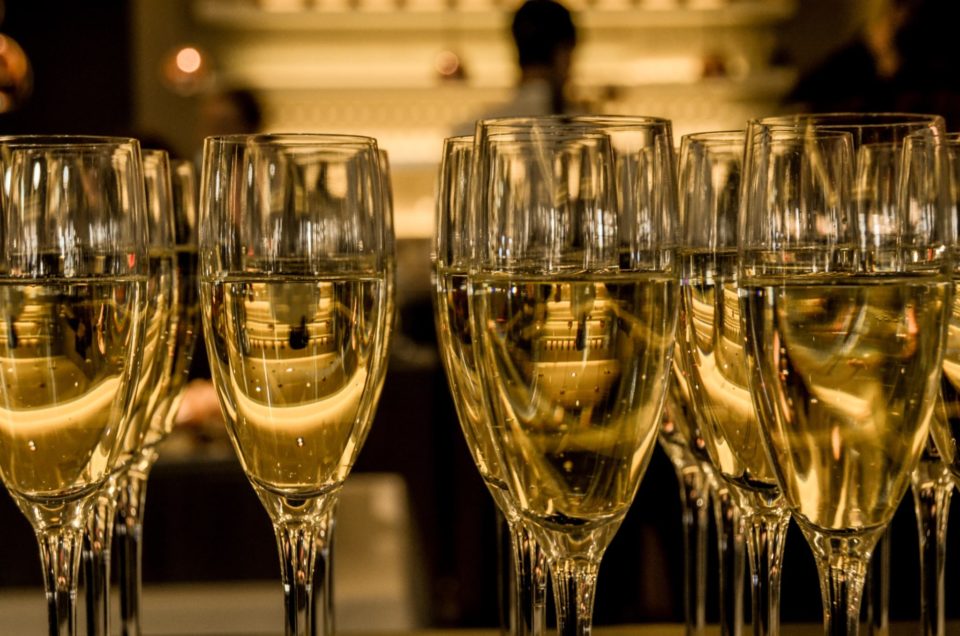 Stop by for a holiday buffet, open bar, and music with a DJ. Admission is $180 per person.
Event Details
New Year's Eve at Pianist Envy
9PM to 2AM
100 York St
Enjoy a 4-course menu and open bar with headliner Judy Garland and guest Bea Arthur! Seating prices start at $145. Call to reserve your spot!
NYE at Barcade
12PM– 2AM
163 Newark Ave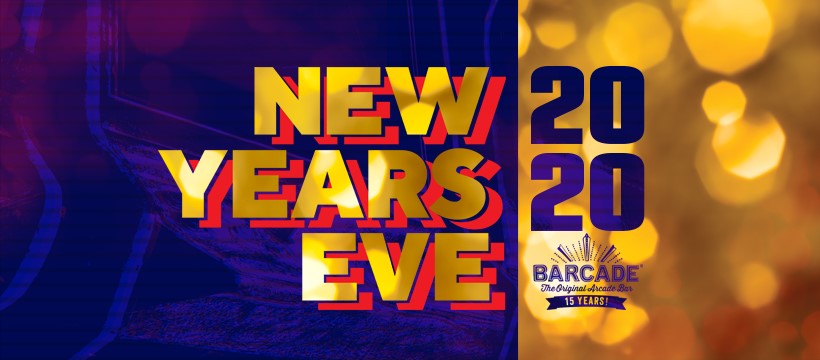 Stop by Barcade for a night of games and drinks! There's no cover charge and it's open to the public, but there are VIP tickets available for elevated experiences (including guaranteed entry). Ticket prices start at $25.
Event Details
Hindsight at Midnight: 2020 at FM
9PM – 3AM
FM, 340 3rd St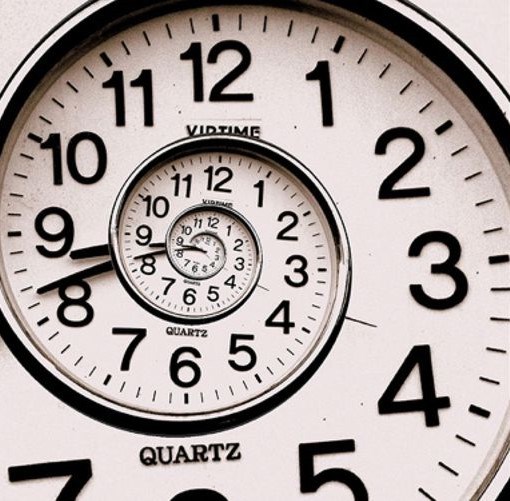 Kick off 2020 with live music at FM! Entrance is $10.
Event Details
New Year's Eve at Battello
8:30 PM – 3AM
502 Washington Blvd
Join Battello for their big New Year's Eve party, including a premium open bar till 12:30 AM, a menu featuring passed hors d'oeuvres and Italian cuisine, a champagne toast at midnight, and more! Tickets are $225.
Event Details
Playhouse 2020
8PM – 2AM
Rooftop XP at Hyatt House, 1 Exchange Pl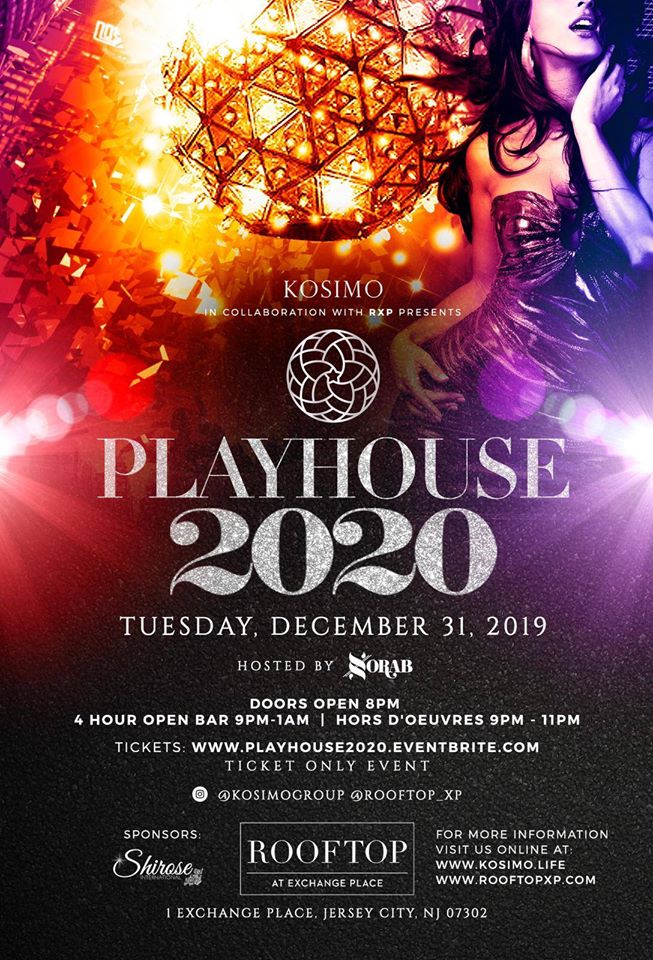 Party on three separate dance floors with multiple DJs throughout the night, a four hour open bar, and more along the Waterfront. Prices start at $129.
Event Details
New Year's Eve at Corkscrew
8PM – 3AM
The Corkscrew Bar & Grill, 61 Congress St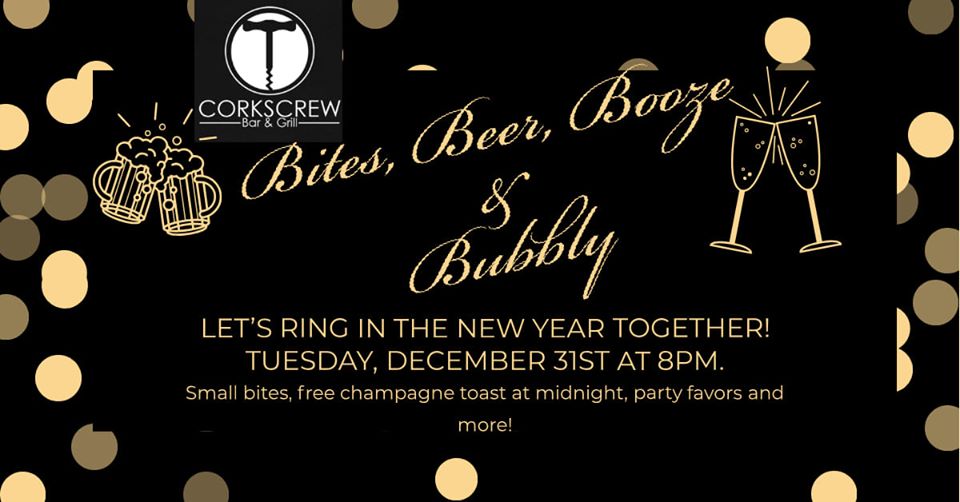 Hang out at neighborhood-favorite Corkscrew Bar to ring in the new year! There'll be party favors and a champagne toast along with small bites, drinks, and more.
Event Details
Roaring 20s at the Ashford
7PM – 3AM
The Ashford, 145 Newark Ave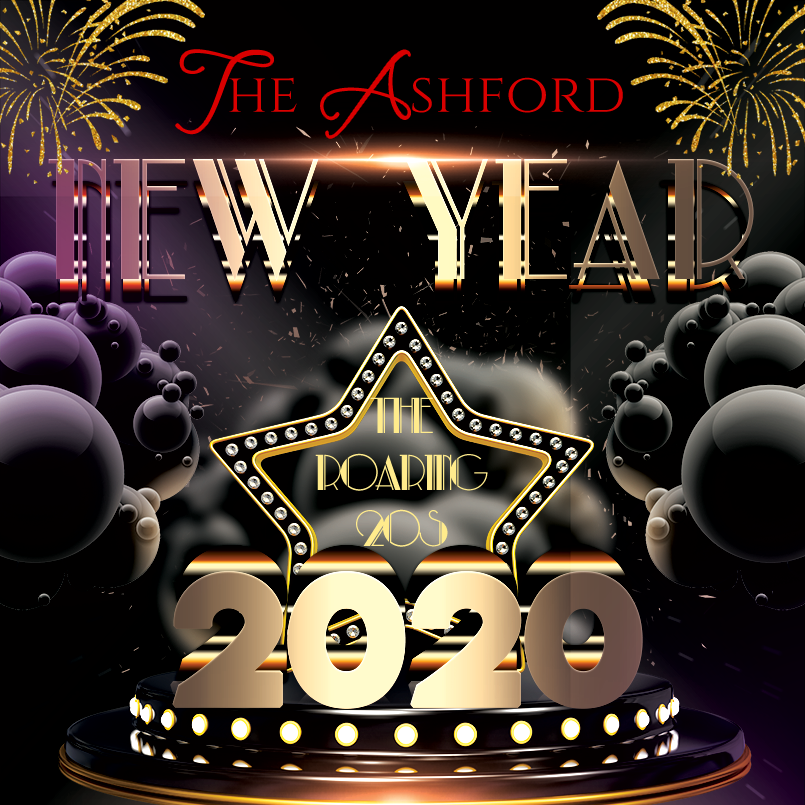 Enjoy passed hors d'oeuvres (until 9PM), an open bar, buffet, and plenty more at The Ashford's 2020 party. Tickets start at $50.
Event Details
NYE at The Hutton
10PM – 3AM
The Hutton, 225 Hutton St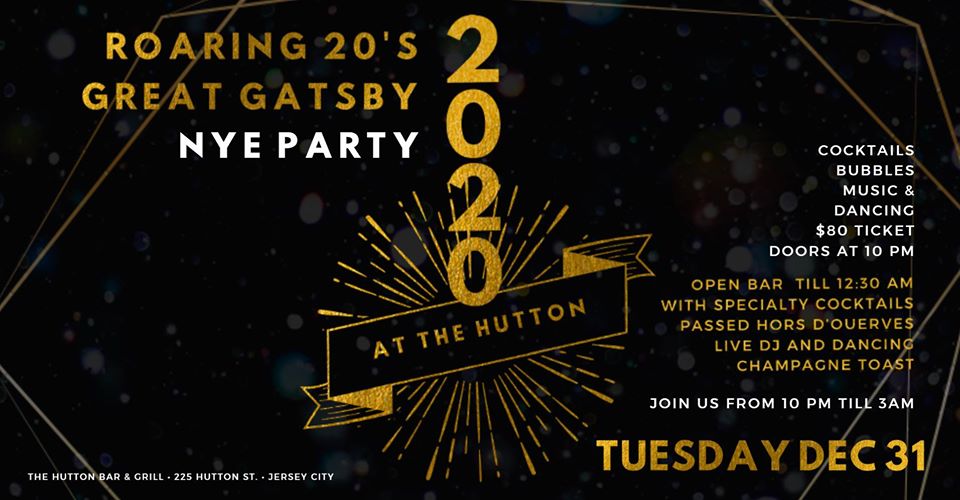 Stop by The Hutton's Roaring 20's and Great Gatsby themed party! There'll be an open bar including specialty cocktails, passed hors d'oeuvres, and a DJ throughout the night. Tickets are $80.
Event Details
Zeppelin Hall's NYE 2020 Party
88 Liberty View Dr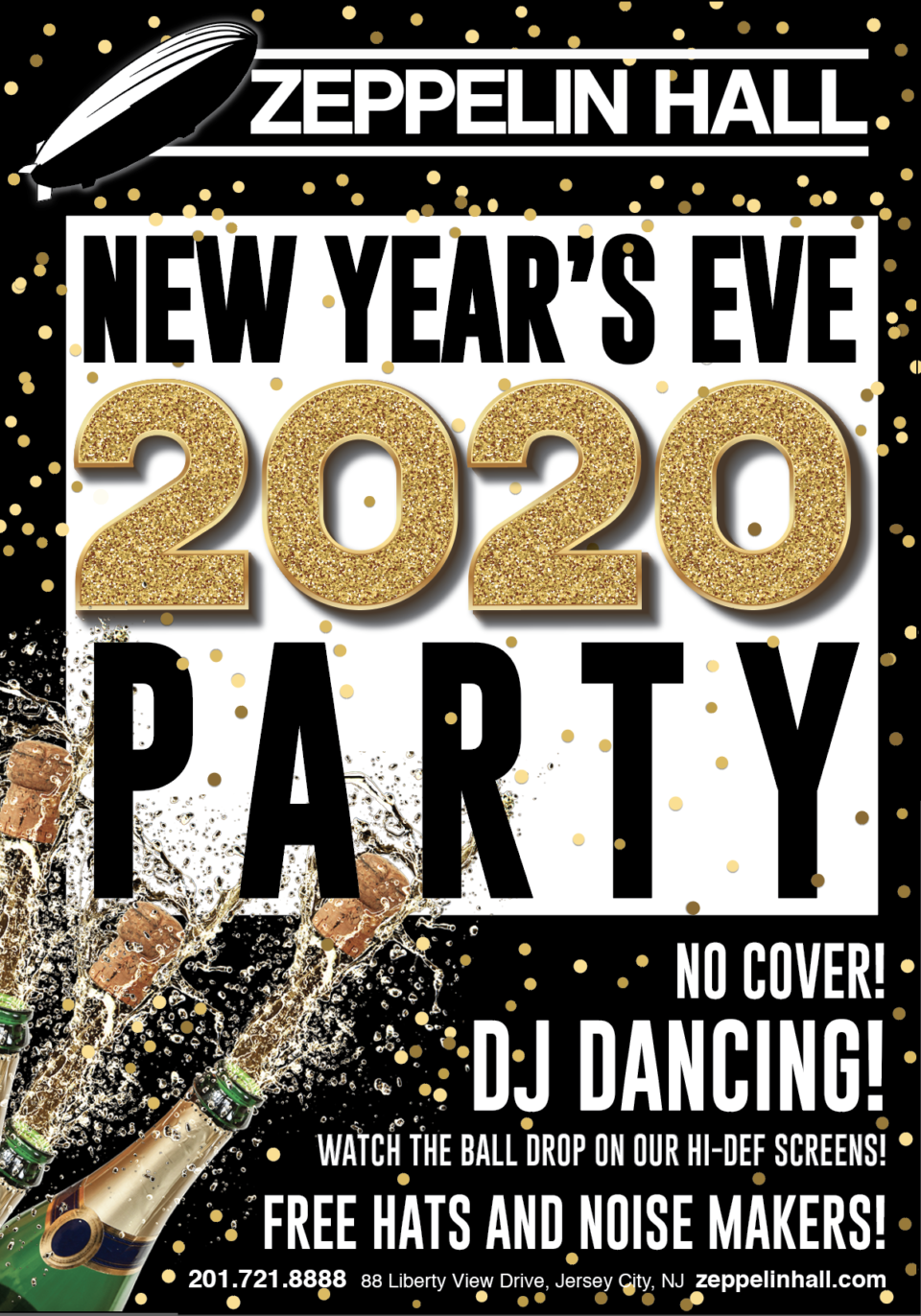 Join Zeppelin Hall for their NYE party with no cover charge! There'll be free noise makers and hats to ring in the new year, music all night with a DJ, and you can watch the ball drop on their screens.
NYE 2020
9PM – 2AM
Lokal, 2 Second St
Enjoy music, passed hors d'oeuvres, and party favors as you ring in the new year along the Waterfront! Tickets start at $100.
Event Details