If you've yet to get your Christmas shopping done then now is the time. We've got a list of great to-dos and to-gos setup for you so you can actually get the perfect gift for all your special someones. Don't waste the weekend! No matter how cold it gets!
Can't find any events you're interested in? Our Event Calendar has nearly forty events this weekend so if you're looking for something more festive, check there!

---
LSC After Dark: Space Cantina 
December 15th @ 6:00 PM – 10:00 PM 
Liberty Science Center, 222 Jersey City Blvd., Jersey City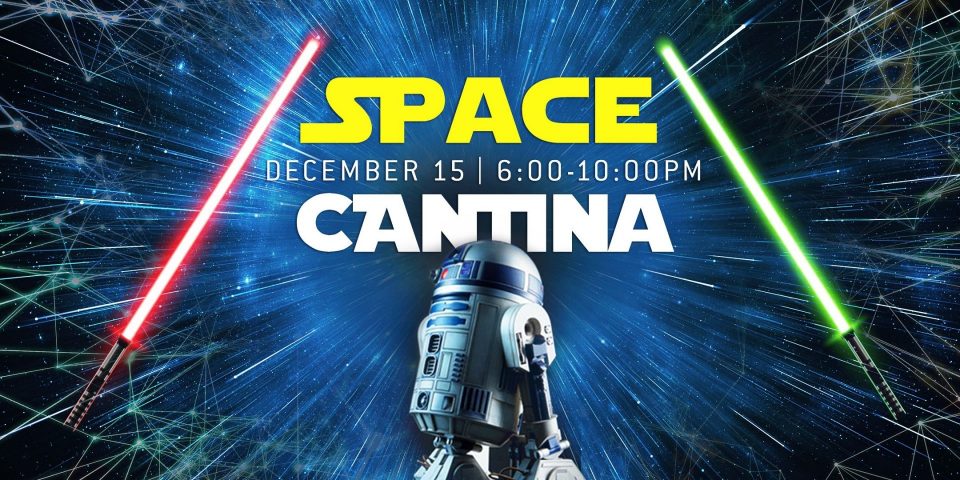 Bring your friends to an after-hours adventure at Liberty Science Center! On the third Thursday of every month, guests 21 and over can enjoy cocktails, food, music, dancing, laser shows, and more.
Our next LSC After Dark party, December 15 from 6 to 10 pm, is "Space Cantina!"
Go "rogue" with us as we celebrate the new film from a galaxy far, far away. It's an evening filled with out-of-this-world activities: drone racing, virtual reality, and even a mysterious Jedi Quest!
Show up in your most stellar space look. We're giving out prizes to guests with the best costumes.
Oh, and speaking of prizes…make sure to practice your Wookie call! We're throwing a competition to see who can make Chewbacca proud.
Dance the night away with everyone's favorite droid! Plus, embrace your dark side and indulge in delicious Cantina treats and cocktails.
Experience a new laser show in our massive IMAX Dome Theater, as well as a Star Wars-themed lightning show with our Tesla coils.
Explore exhibits throughout the building such as the Touch Tunnel, Infinity Climber, Rock Wall and more.
Get tickets now for a discounted online price. Tickets are $20 per person; for just $6 more, you can also enjoy our premium exhibition, Bodies Revealed – an artful and fascinating exhibit featuring real human specimens respectfully preserved and displayed.
Purchase the All Access Pass for admission to the party, Bodies Revealed and an exclusive LSC After Dark screening of Star Wars: Rogue One at 11 PM at Frank Theaters South Cove Stadium 12 in Bayonne, NJ.
There will be a $5 additional charge for all tickets purchased at the door on the night of the event.
A Night To Remember – NYE at Taphaus 
December 31st @ 9:00 PM – January 1st @ 3:00 AM 
Taphaus, 2 Second St., Jersey City

Chicpea X Hayoner Present:
A lavish black and white grand ball on the water. Come celebrate New Year's Eve at Taphaus in Downtown-Jersey City, NJ.
Inspired by Truman Capote's 1966 'Party of The Century'
Dress Code:
Men: Black suit – Black Mask
Swans: White/ Black Dress – White Mask
$150 PP
–Premium Open Bar from 9 PM -12 AM
–Passed Hors d'oeuvres
–Unlimited Champagne
–NYC Skyline View
–Ball drop w/ countdown
–Photobooth & NYE souvenirs*
–Fireworks on the Hudson**
— Much more!
Parking Not included. USE LYFT CODE: 62347 For 20% Off.
VIP PACKAGE (Limited seats)
-$2000 6-8 Guests
–Includes above package for ea. guest
–1 Magnum Bottle Moet
–1 Magnum Bottle Belvedere Vodka
–Seating area with skyline view
Music by: BizzNice + DJ Robcast
VIP Seating and *NYE souvenirs are first come first serve and are limited. **Fireworks on the Hudson are third party operated and are not guaranteed.
---
Thursday
3. HDSID Annual Tree/Menorah Lighting w/Mayor Fulop and Santa
December 8th @ 5:00 PM
Newark Avenue Pedestrian Plaza, Jersey City

Thanksgiving has come and gone and the true holiday season is in full swing! The Historic Downtown Special Improvement District presents its Annual Historic Downtown Tree Lighting and Menorah Ceremony at the Newark Ave. Pedestrian Mall!
4. JC Slam Semi-Finals
December 8th @ 6:00 PM – 9:00 PM  
Tea NJ, 262 Newark Ave., Jersey City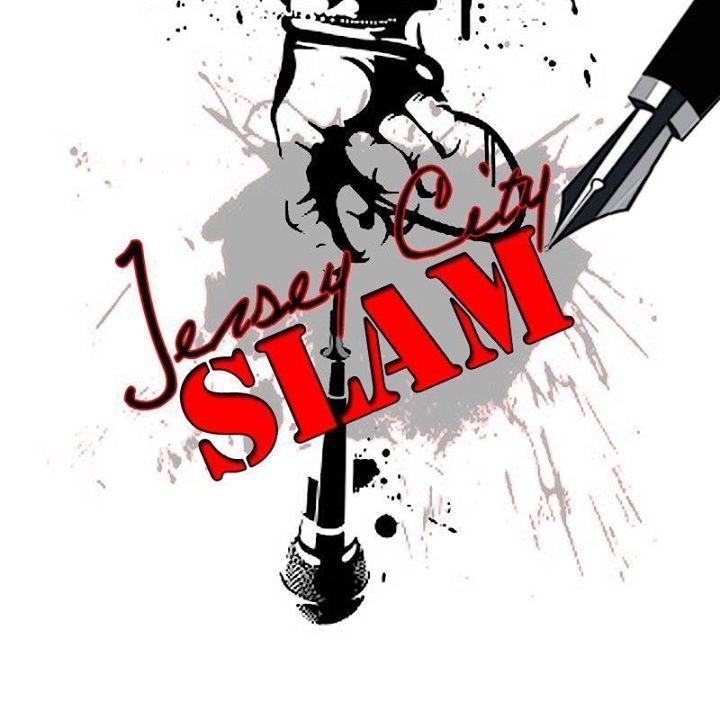 Come out and support the competitors in the JC Slam Semi-Finals as the Duke it out with words. The competitors are Christopher Stanly, Sean Alino, Radi, Karma, John Burke, Erin Anastasia, Patrick Roche, and Rashad Wright. The top four poets will earn a spot in Finals and chance to compete at the National Poetry Slam!
5. Table Talk Live: Holiday Celebration
December 8th @ 6:30 PM – 9:30 PM
Andcowork, 201 Montgomery St., Jersey City
$20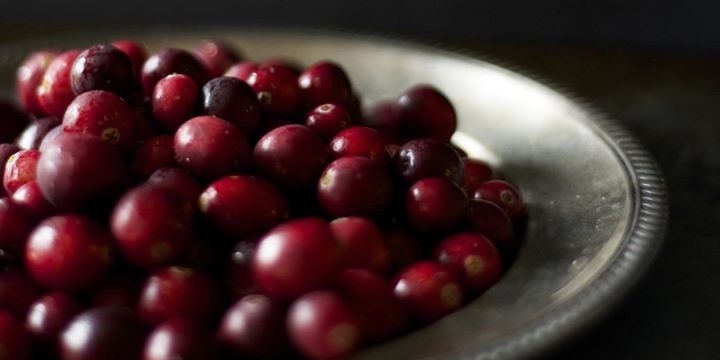 Table Talk Live is back for a holiday celebration. Join them and meet entrepreneurs, restaurant owners, executives, food truck operators, chefs, farmers, journalists, investors, and developers. Sample a tasting menu from area startups and more! $10 of the admission fee will support The Sharing Place Food Pantry and Feed JC (FeedJC feeds the homeless and less fortunate in Jersey City through community-based events).
6.Wreath Making Class with Karma Floral and Event Design
December 8th @ 7:00 PM – 9:00 PM  
The Hair Room JC, 213 Montgomery St., Jersey City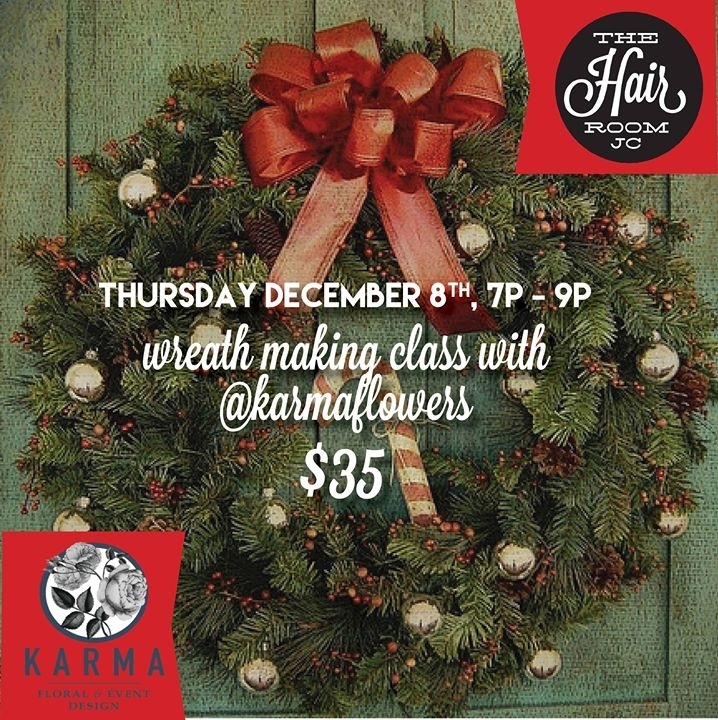 Learn how to create your living room wall or door centerpiece tonight at The Hair Room JC with Karma Floral and Event Design! Pull in that holiday spirit as you weave in a little pinecone and love!
7. 2016 Holiday Sweets Soiree and Charity Fundraiser
December 8th @ 7:00 PM – 10:00 PM 
W Hoboken, 225 River St., Hoboken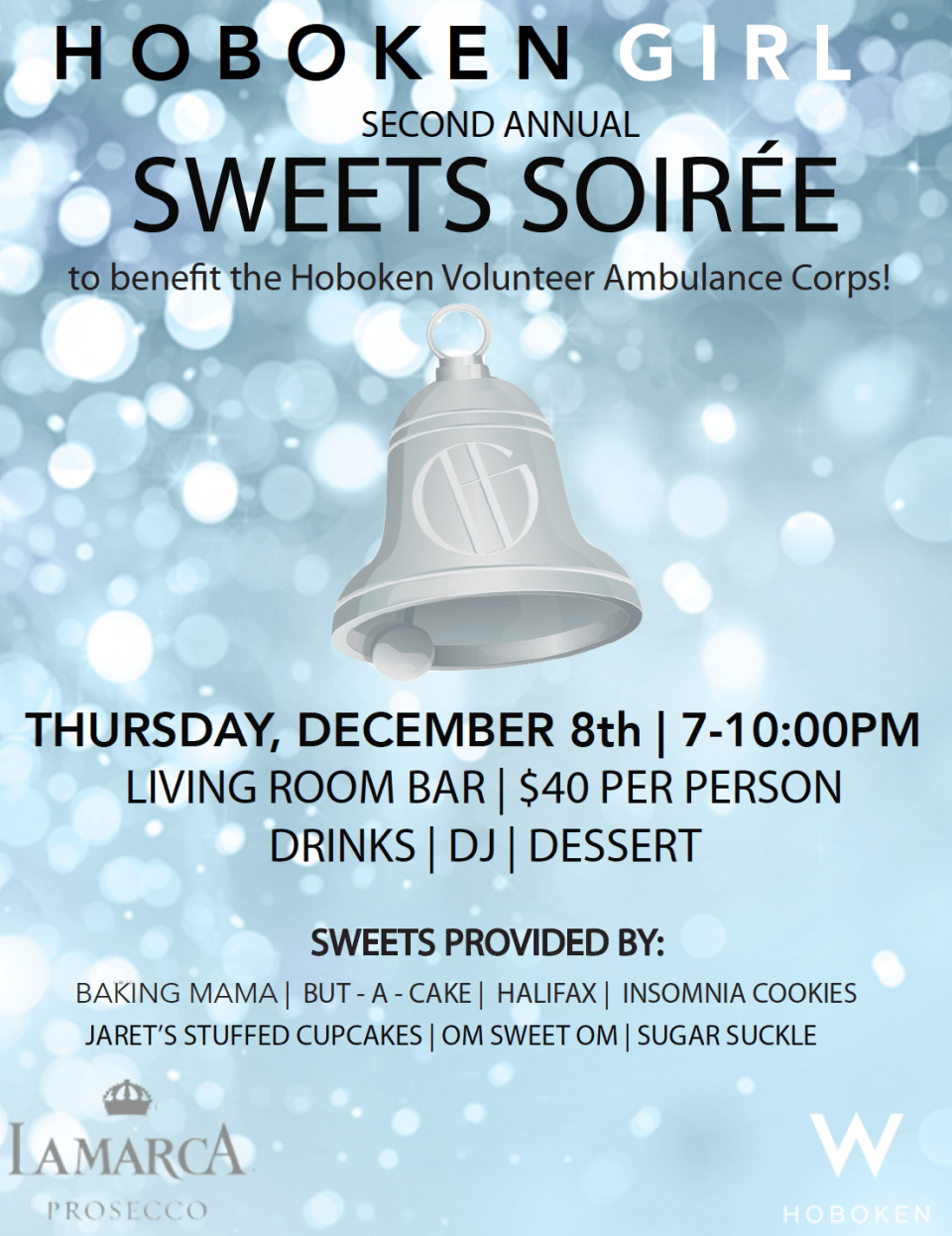 Join Hoboken Girl for their second annual Holiday Sweets Soiree and Charity Fundraiser! Indulge in some bakers' delights. Admission includes hors d'oeuvres, a donation to charity, a mini bottle of La Marca Prosecco, and dessert samplings from seven bakeries. The bakeries include Baking Mama, But-A-Cake, Jaret's Stuffed Cupcakes, Om Sweet Home, Insomnia Cookies, Sugar Suckle and Halifax.
Friday
8. Art Mini-Market at 107 Bowers Gallery and ArtSpace
December 9th @ 6:00 PM – 10:00 PM
December 10th, 11th, 17th, 18th @ 11:00 AM – 4:00 PM
107 Bowers Gallery and ArtSpace, 107 Bowers St., Jersey City
Enjoy a showcase of artwork to take home as someone's stocking or to keep for yourself. This event is CASH ONLY!
9. Bring It On: The Musical

December 9th – December 18th  @ 7:00 PM – 9:00 PM

Art House Productions, 136 Magnolia Ave Ave., Jersey City
$18 General (at the door); $15 Students/Seniors (at the door); $8 for Guests Living with Disabilities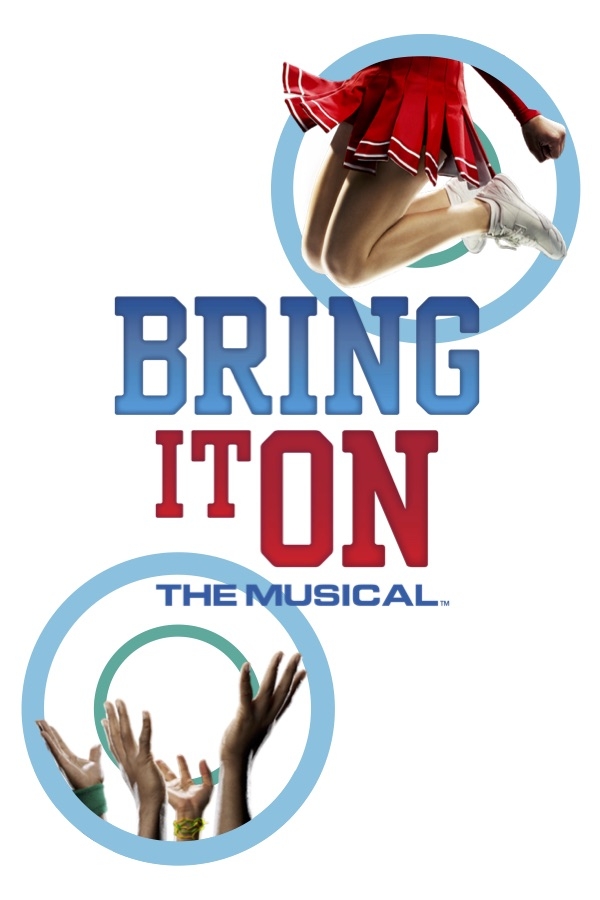 STAGES! is back and ready Bring It On! Join STAGES! (Art House Productions' Theater Company and Performance Academy for Youth) as they bring it in their live production of Bring It On: The Musical. Two squads, one mission: claim the title at the National Cheerleading Championships. Bring It On: The Musical tells the story of the challenges and unexpected bonds formed through the thrill of extreme competition.
*The Sunday, December 11th performance will offer Sign Language interpretation, Audio Description, and will be a sensory-friendly show for audience members with autism. For this show, the theater will have the lights up and sound down. Audience members are invited to shout and sing, and move around in the break area!
10. Midnight Market Jersey City

December 9th @ 7:30 PM – 12:00 AM

147 Harborside Financial Center, Jersey City
$5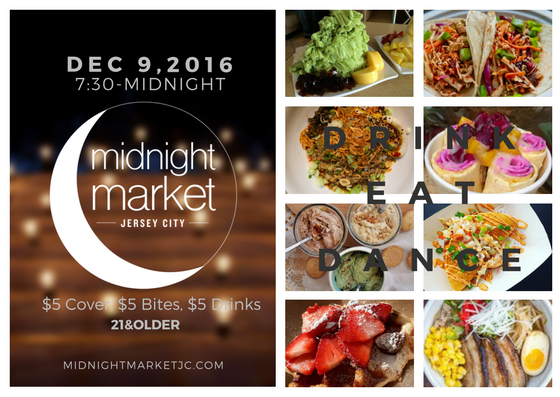 The Midnight Market is back! Get your grub on as you check out some of these awesome vendors throughout the night Modern Banh, Baonanas, Moffle Bar, House Of Gains, Taste of Poland JC, Jerk-n-Grind, ME Casa Restaurant and Catering, Garden Steaks, Sisig City, The Angry Crab, Munchies by Antonio, Kimchi Smoke Barbecue, Waffle It & Co., OM Sweet Home, Joon, How She Snow, Empanada Mania, Yeah Dawg, Juicy Spot Café, Boil Boil Ramen, Samosa Shack, Clovesz, Win Son, and KNEAD Massage will be giving $1/minute massages!
11. The Blind Snake / Battery Electric / Cicada Radio at Monty Hall

December 9th  @ 8:30 PM – 11:30 PM

Monty Hall, 43 Montgomery St., Jersey City 
If you're in the mood for live music, then Monty Hall is your go to place this weekend. Join Blind Snake, Battery Electric, and Cicada Radio for a night of live performances.
Saturday
12. JCFamilies Annual Holiday Party'16

December 10th @ 11:00 AM – 2:00 PM

Cathedral Hall, 380 Montgomery St., Jersey City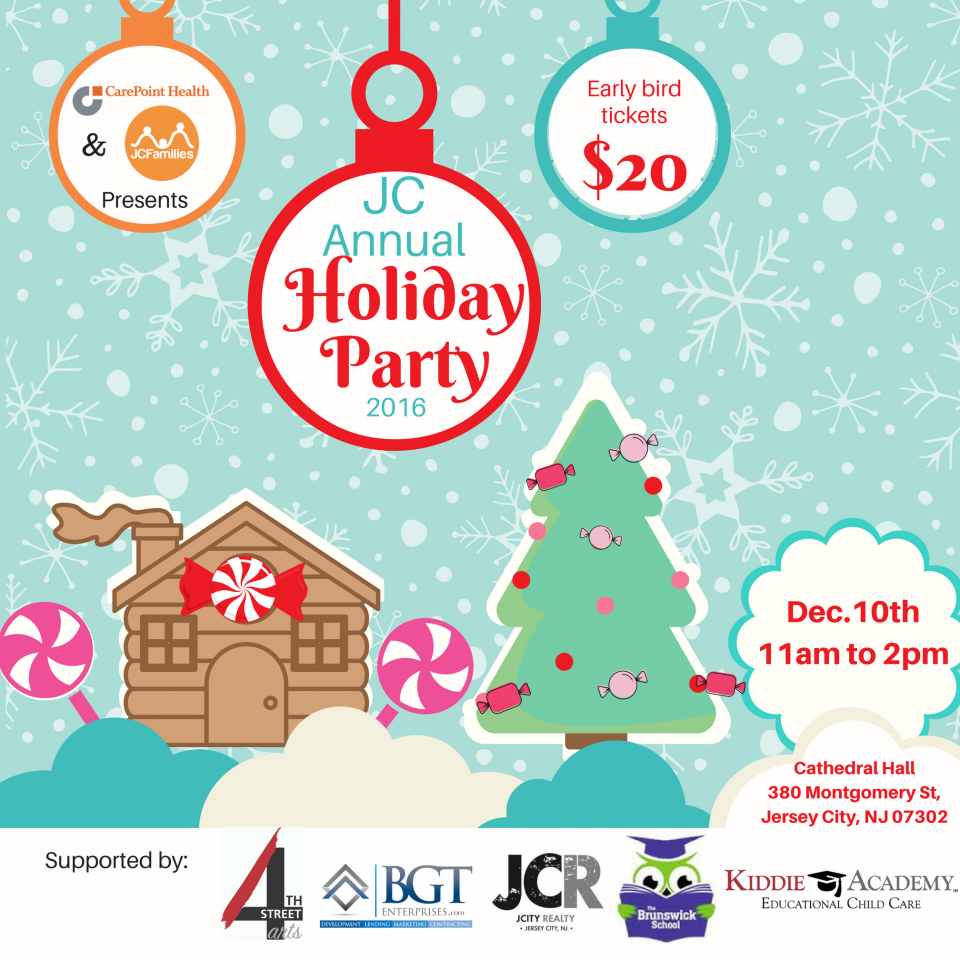 Join JCFamilies for their annual holiday party and take photos with Santa, dance, and more!
13. Meet and Greet at Elderly St. Ann's Home

December 10th @ 11:00 AM – 12:00 PM

Ann's Home, 198 Old Bergen Rd., Jersey City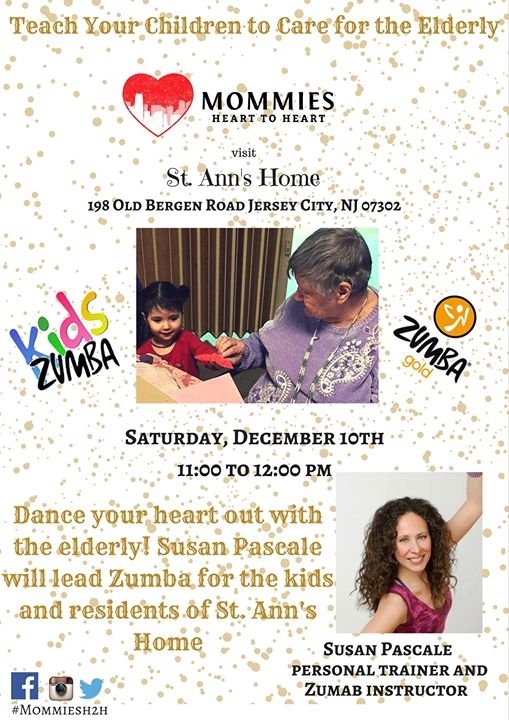 The elderly at St. Ann's Home are looking forward to a dancing meet and greet this weekend! So join them for some Zumba with instructor Susan Pascale! Have your children bring baked goods, crafts, or handmade cards to share with the elderly!
14. Hudson County Community College – Holiday Market

December 10th @ 12:00 PM – 4:00 PM

Hudson County Community College, Culinary Conference Cente 161 Newkirk St., Jersey City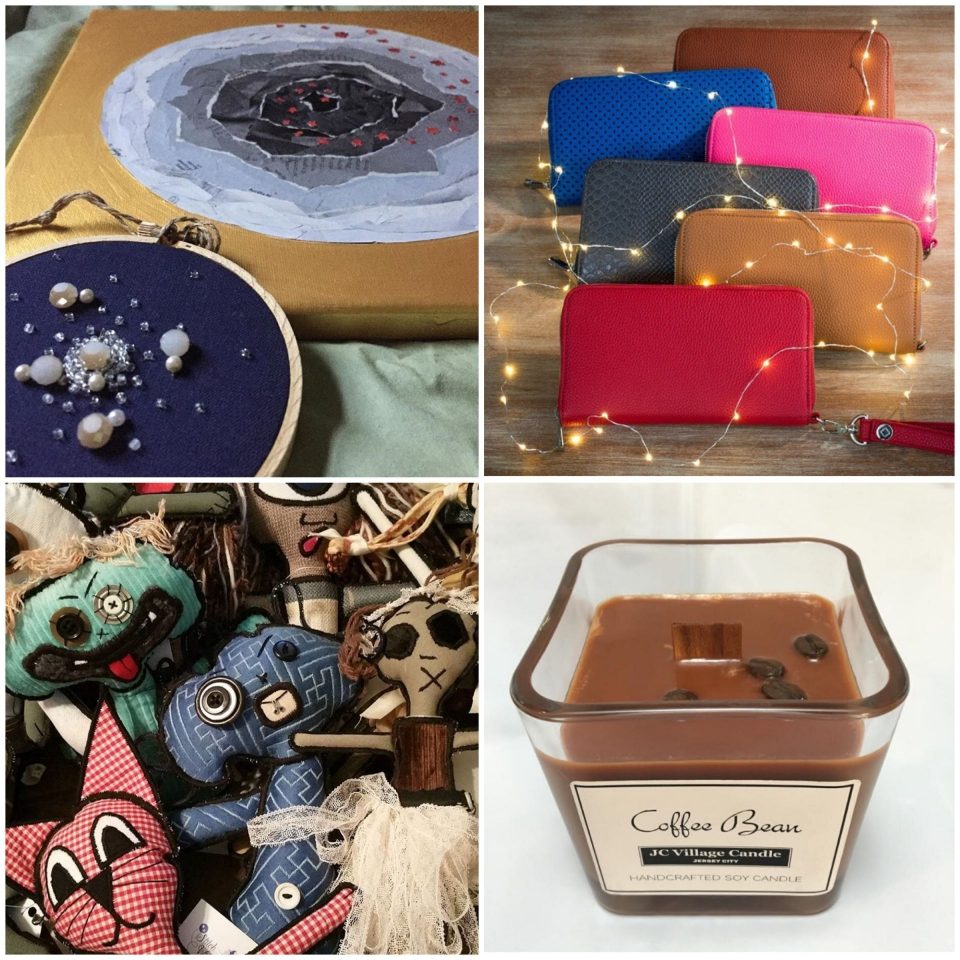 Shop local with more than 70 vendors, take a selfie with Santa, grab your stocking stuffers, and get prepped for Christmas this weekend at the HCCC Holiday Market! The first 250 guests will receive a free tote bag.
15. 6th Annual Holiday Toy Drive and Happy Hour

December 10th @ 2:00 PM – 5:00 PM

Lucky 7, 322 Second St., Jersey City 
Bring a toy and have a drink for Lucky 7's 6th Annual Holiday Toy Drive and Happy Hour. Guests are asked to bring a new, unwrapped toy or gift card for children ages 5 – 17. This event will benefit The Boys and Girls Club of Hudson County. Jersey City Ties will match monetary donations up to $300 and will use the proceeds to purchase additional toys and gift cards for the Boys & Girls Club members.
16. Murdock's #AAAH Album Release Event
December 10th @ 7:00 PM – 11:00 PM
Merseles Studios, 339 Newark Ave., Jersey City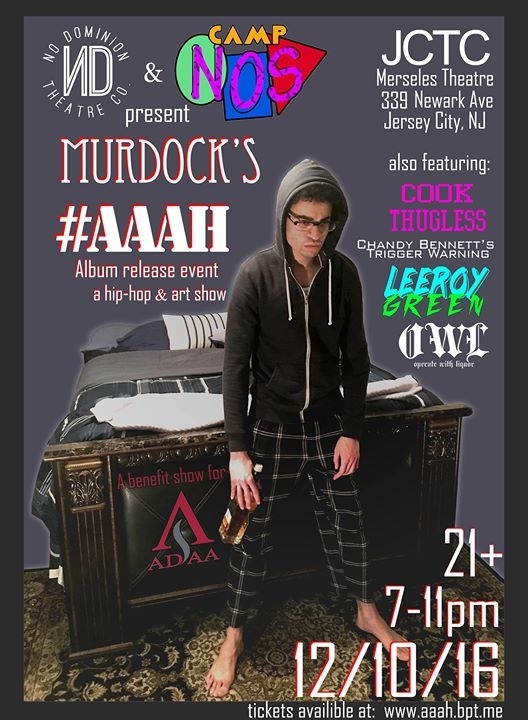 Join hip hop/theater artist Murdock for this album release event that is meant to create a dialogue about depression and anxiety. Proceeds from the event will benefit the ADAA (Anxiety and Depression Association of America). There will be live performances by Murdock, Vincent, The Owl & Nizz Sentine, Cook Thugless, Leeroy Green and Chandy Bennett with a special performance of 'Trigger Warning.' There will be original art pieces by visual artists from Jersey City on display.
17. Risk Relay [Album Release]

December 10th @ 8:00 PM – 12:00 AM

The Hive JC, 77 Cornelison, Jersey City  
$5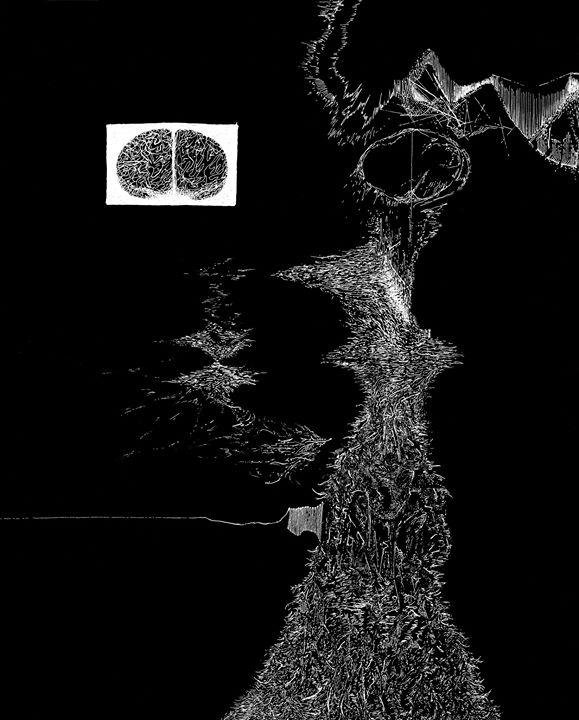 Head to The Hive JC to celebrate Risk Relay's release of their full-length album As We Descend. Stay for Borne who will be spinning a live set and for Twin God's first performance, ever.
Sunday
18. 1st Annual Santa Run and Brunch

December 11th @ 10:00 AM

Harborside Waterfront Esplanade., 34 Exchange Place, Jersey City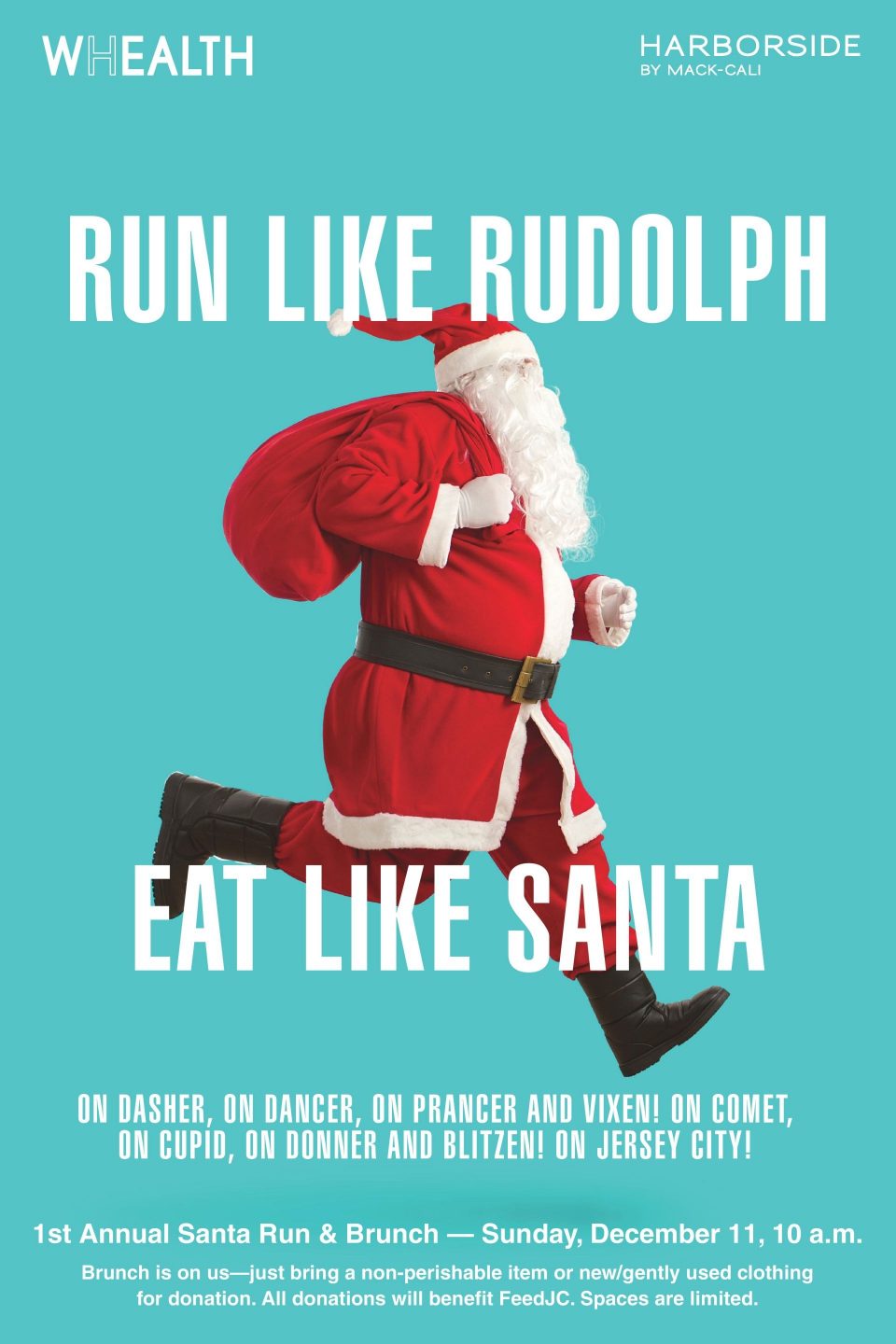 Enjoy a morning run, a cocktail brunch, and Christmas music! The Santa Run and Brunch is a food and clothing drive! Admission to this holiday run/walk to bring, lightly used or new clothing, coats, gloves, hats, etc., or non-perishable food items for our less fortunate friends.
19. Holiday Gift Market and Open Mic

December 11th @ 12:00 PM – 10:00 PM

The Hive JC, 77 Cornelison, Jersey City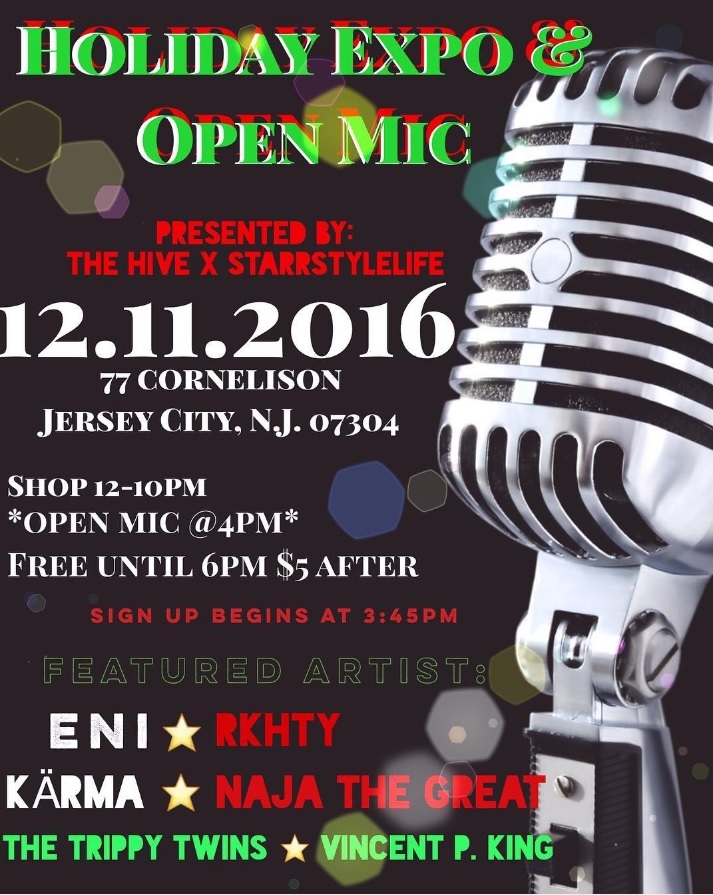 Come shop the holidays with The Hive JC's first inaugural Holiday Gift Market! Support open mic performers or register yourself and get on stage!