It seems like every weekend is becoming more and more exciting as we go on! However, this has also made me realize that summer is soon coming to a close. The mornings filled with cool breezes carry on throughout the day. Even the leaves are starting to change color, but Jersey City isn't ready for summer to end yet! So here's a list of the top five things to do this weekend in Jersey City.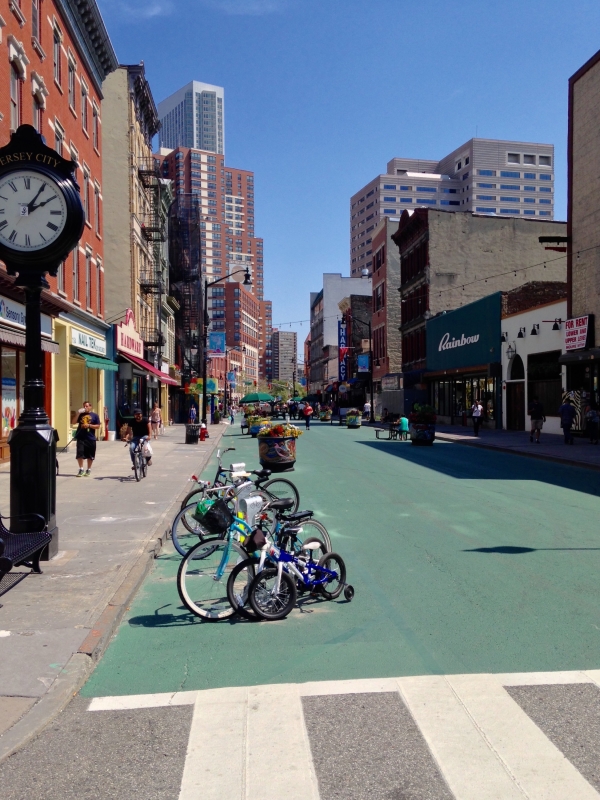 Friday
1. Big Gay Cabaret
August 28th @ 7:00PM – 10:00PM
Art House Productions, 136 Magnolia Street, Jersey City
$20
Let's kick off the end of the week right with the Big Gay Cabaret! Join special guest host Korquie Cosmetique as we take a journey through self-discovery, acceptance, love, dating, and marriage equality through Broadway show tunes.
Saturday
2. One Dinner – Pershing Field Park
August 29th @ 5:00PM – 9:00PM
Pershing Field, Jersey City
$45
A dinner to benefit those in need. Join Feed JC and the Jersey City Parks Coalition for One Dinner at Pershing Field Park. Part of the Feed JC's Monthly dinner in the park series which helps to feed the homeless.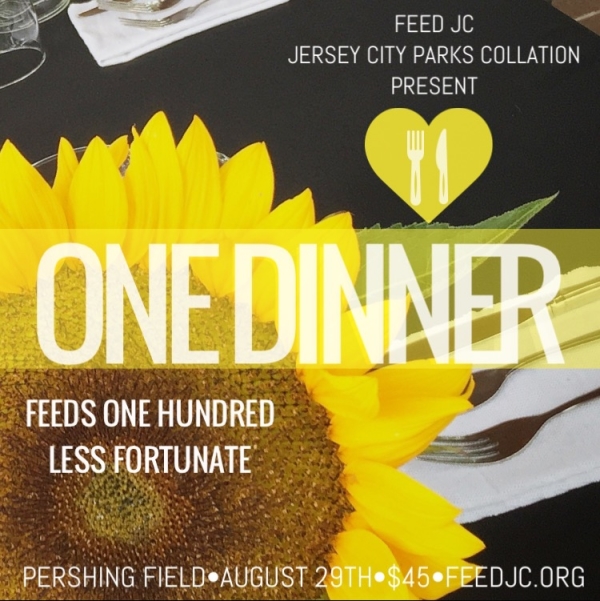 3. "The Sensational Country Blues Wonders!" And "Twiddlin' Thumbs" Live at The Lincoln Inn
August 29th – August 30th @ 9:00PM – 12:00AM
Lincoln Inn, 13 Lincoln Street, Jersey City
Saturday night is always better when you've got music and a drink down at Lincoln Inn! Two great bands all for the price of none and to top it all off—there is no cover.

4. 15th Annual Jersey City LGBT Pride Festival
August 29th @ 12:00PM – 8:00PM
Newark Avenue, Jersey City
A week of all things pride has been leading up to this amazing event! Newark Avenue between Grove Street and Jersey Avenue will be bustling with live performances, carnival themed acts, and a surprise guest appearance!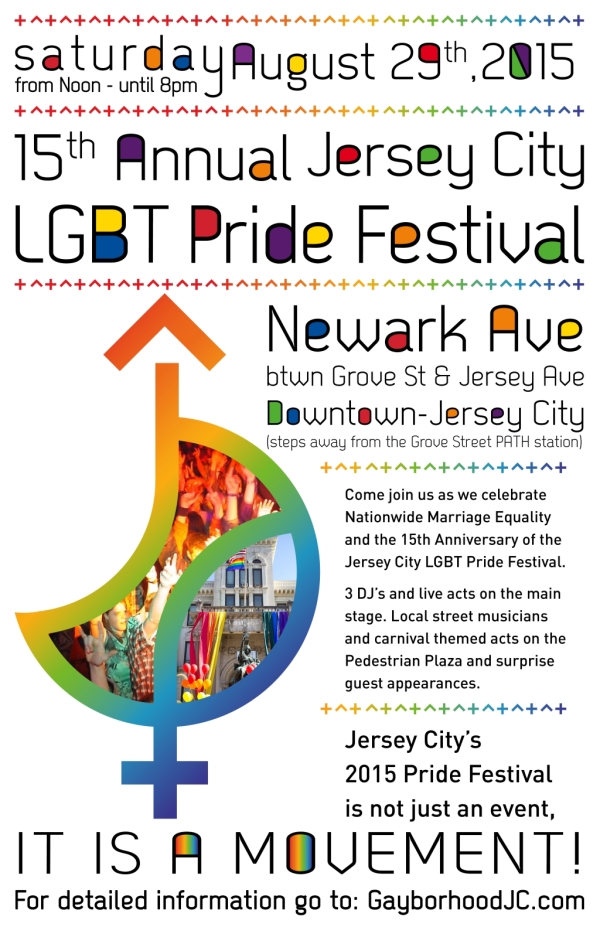 5. Roller Disco at Enos Jones Skate Rink
August 29th @ 2:00PM
Enos Park, Jersey City
Roller skaters! Head on down to Enos Park this Sunday and make sure you bring everyone because this is sure to be super fun. Join Iris Records and Rockit-Docket for Roller Disco, a Fundraiser for the JC Recreational Foundation.