Spring weather is finally among us! Go outside and plan something fun for the weekend. Whether you enjoy celebrating Easter or just want a chill night with friends, we hope you find something that fits your style!
Want some other ideas? Check out our Event Calendar for more options.
---
Thursday
1. The Korean Artists – Artists Reception
April 13 @ 6:00 PM – 9:00 PM
Rotunda Gallery, City Hall, 280 Grove St.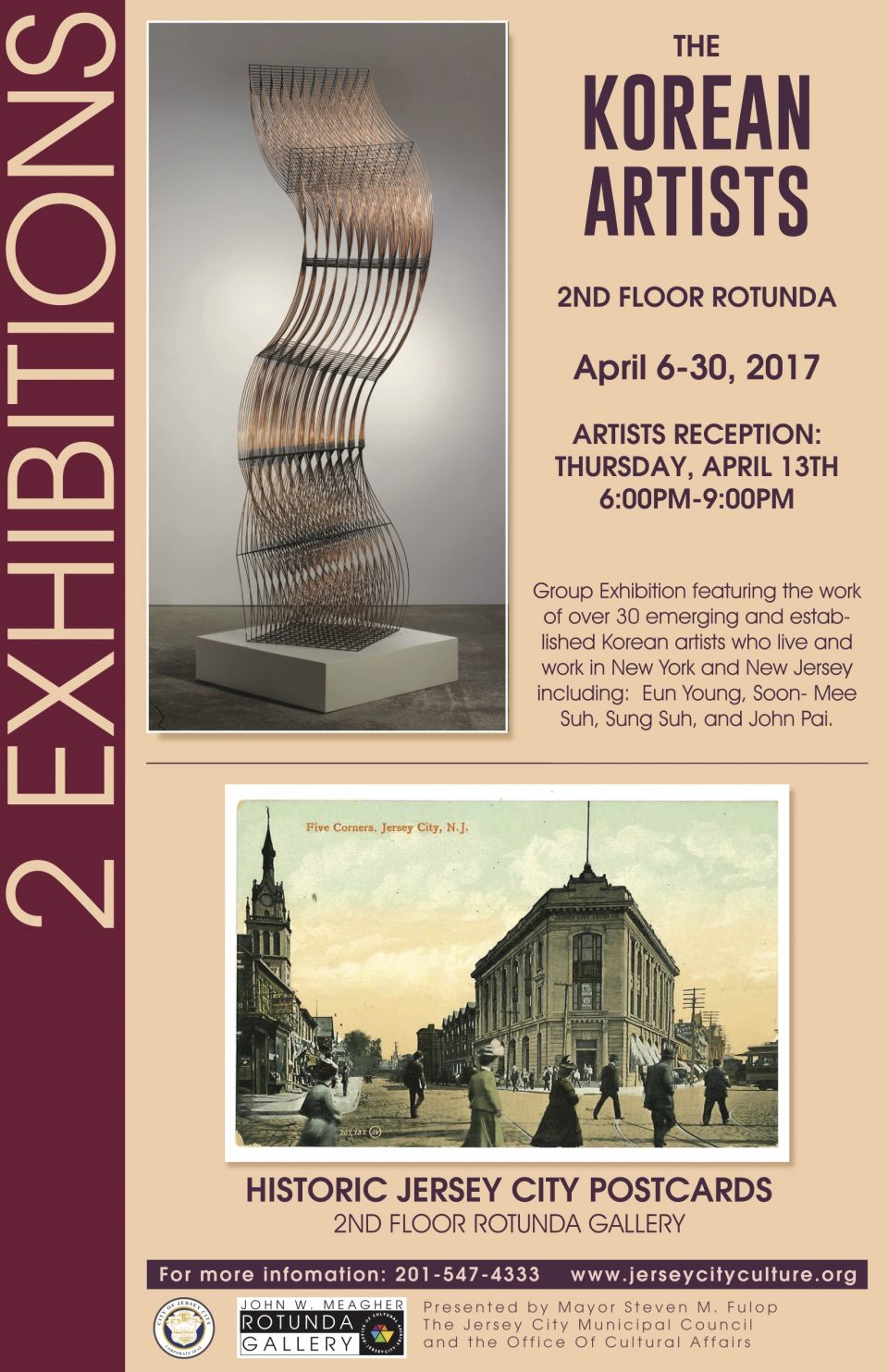 Check out the Artists Reception for a group exhibition featuring 30+ Korean artists from NYC and NJ!
2. Jersey City Photography Meetup – Journal Square
April 13 @ 7:30 PM – 10:00 PM
McGinley Square Pub, 755 Montgomery St.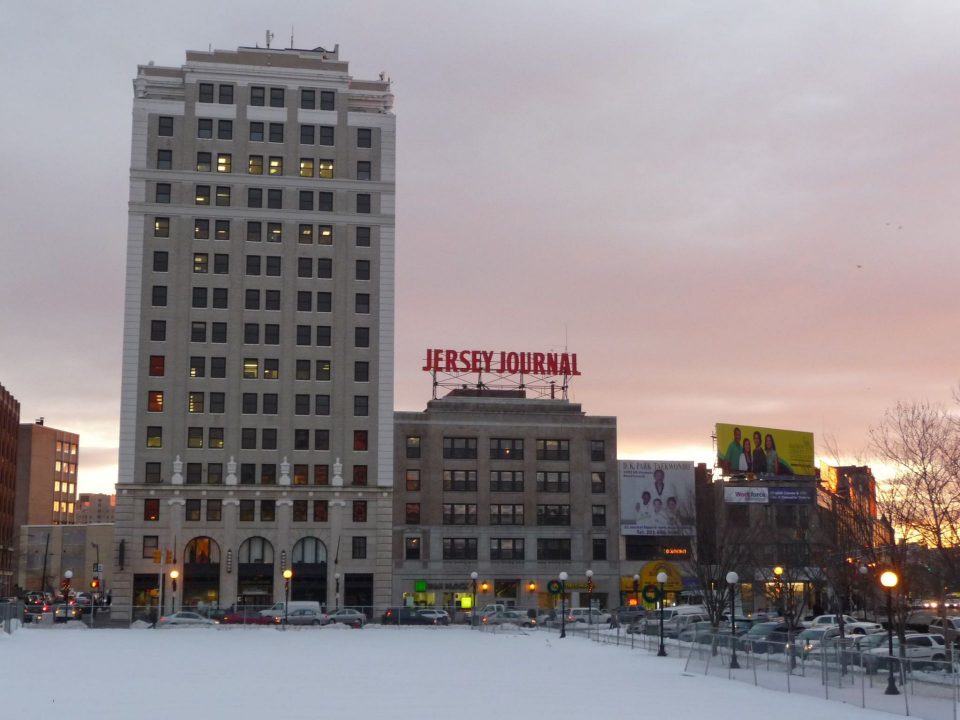 This group meets on the second Thursday of every month to look at each other's work, answer questions, provide feedback, and choose a theme for the next meetup. This month's theme is Journal Square. Share your work with a supportive group!
3. Miss Wong's on Thursdays
April 13 @ 9:00 PM – April 14 @ 2:00 AM
Miss Wong's, 8 Erie St.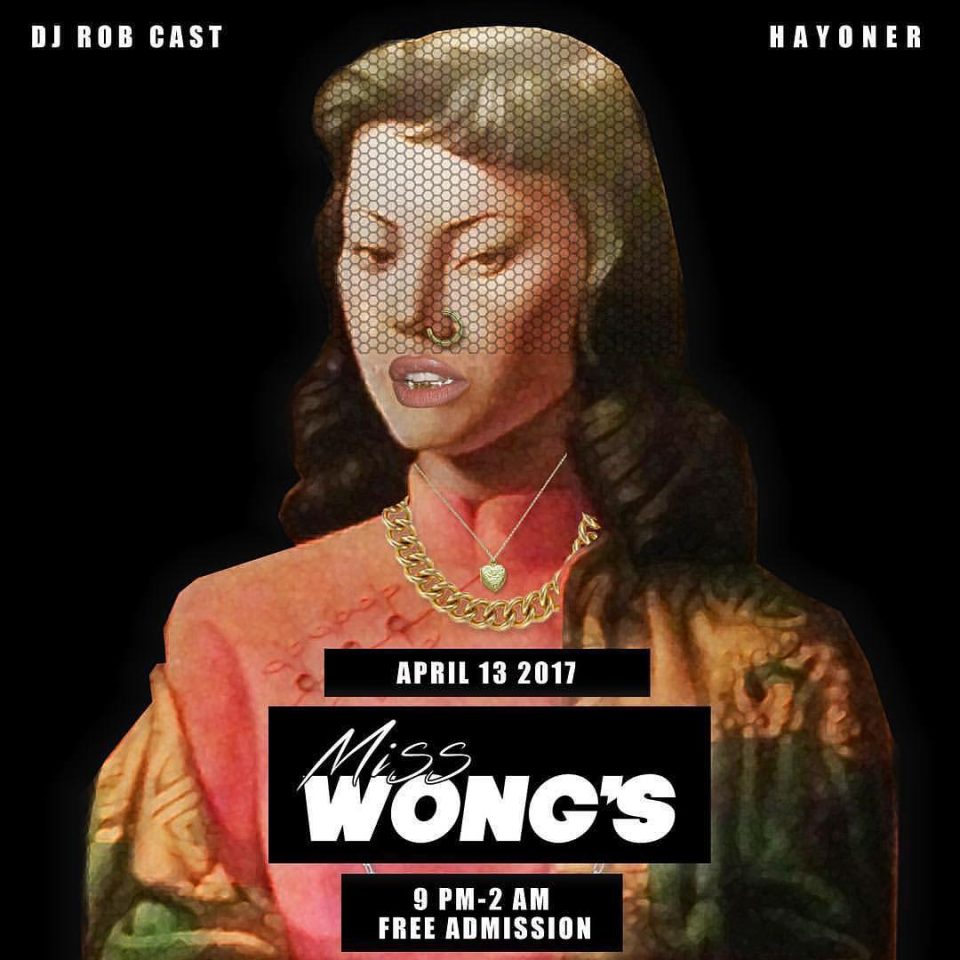 Stop by Miss Wong's and hang out with DJ Rob Cast and Hayoner for the night! There's free admission all night and drink specials.
Friday
4. NIA Launch Party
April 14 @ 6:30 PM – 9:30 PM
&CO, 201 Montgomery St., 2nd Floor
$10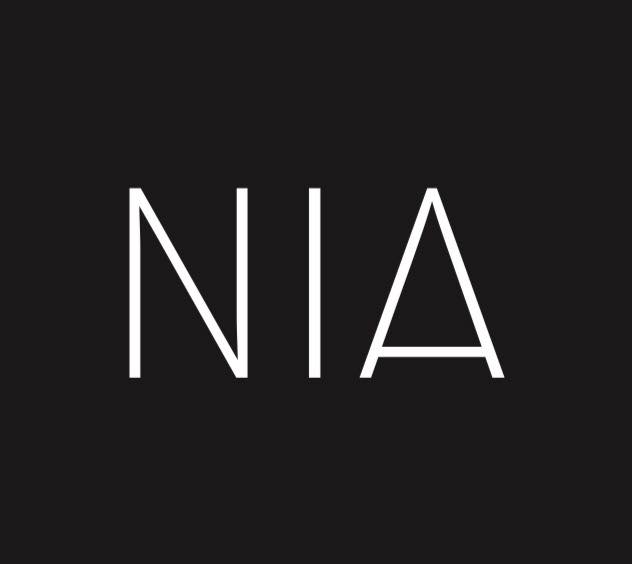 After months of preparation, it's finally here – Nia Clothing will be having its launch party on April 14th! Guests can enjoy catered food and drink, as well as live music by James Calleo. Get your tickets!
5. Midnight Market – Dessert First
April 14 @ 6:30 PM – 12:00 AM
Harborside Atrium, 147 Harborside Financial Center
21+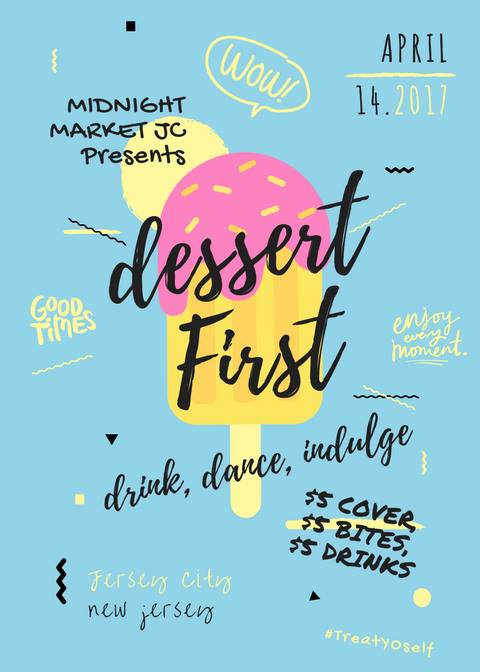 If you have a sweet tooth, this is the spot for you! Get treats from vendors like Sugar Supply JC, Baking Mama, Drunken Fruit, and more for $5 or less all night long. There's a $5 cover fee with a foodie hour from 6:30 PM to 7:30 PM.
Saturday
6. Luna de Papel: Holiday Workshop – Easter Craft
April 15 @ 10:00 AM – 12:00 PM
Luna de Papel, 321 Communipaw Ave
RSVP, $30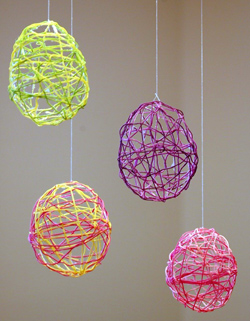 Join Luna de Papel for a two-hour craft workshop including Easter egg yarn ball ornaments, painting and decorating ceramic bunnies, playing games, and more!
7. Free Pictures with the Easter Bunny
April 15 @ 10:00 AM – 12:00 PM
Smile Preschool and Nursery, 276 1st St.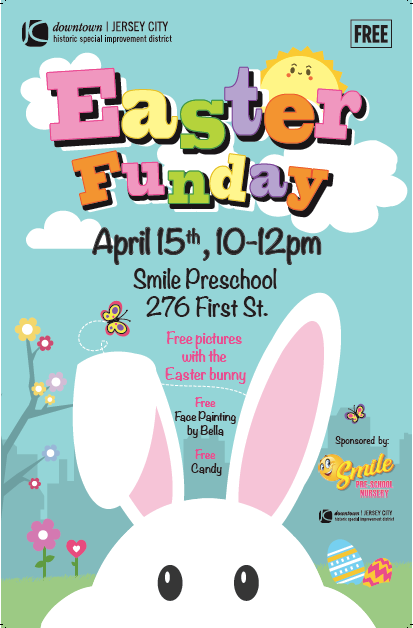 Bring your kids to Smile Preschool and Nursery for some photos with the Easter Bunny, as well as free candy and free face painting by Bella's Face Painting!
Sunday
8. Thee Money $hot Res-Erection
April 16 @ 9:30 PM – 12:00 AM
LITM, 140 Newark Ave.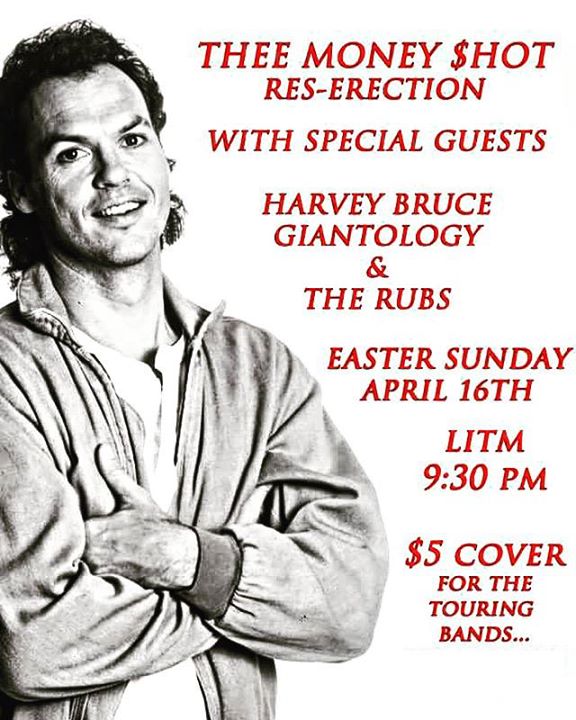 Join LITM as they present THEE MONEY $HOT on their Res-erection tour, including Harvey Bruce, Giantology, and The Rubs.
---
Upcoming Events
LSC After Dark: Freak Show
April 20 @ 6:00 PM – 10:00 PM
Liberty Science Center, 222 Jersey City Blvd.
$20 – $26 in advance
21+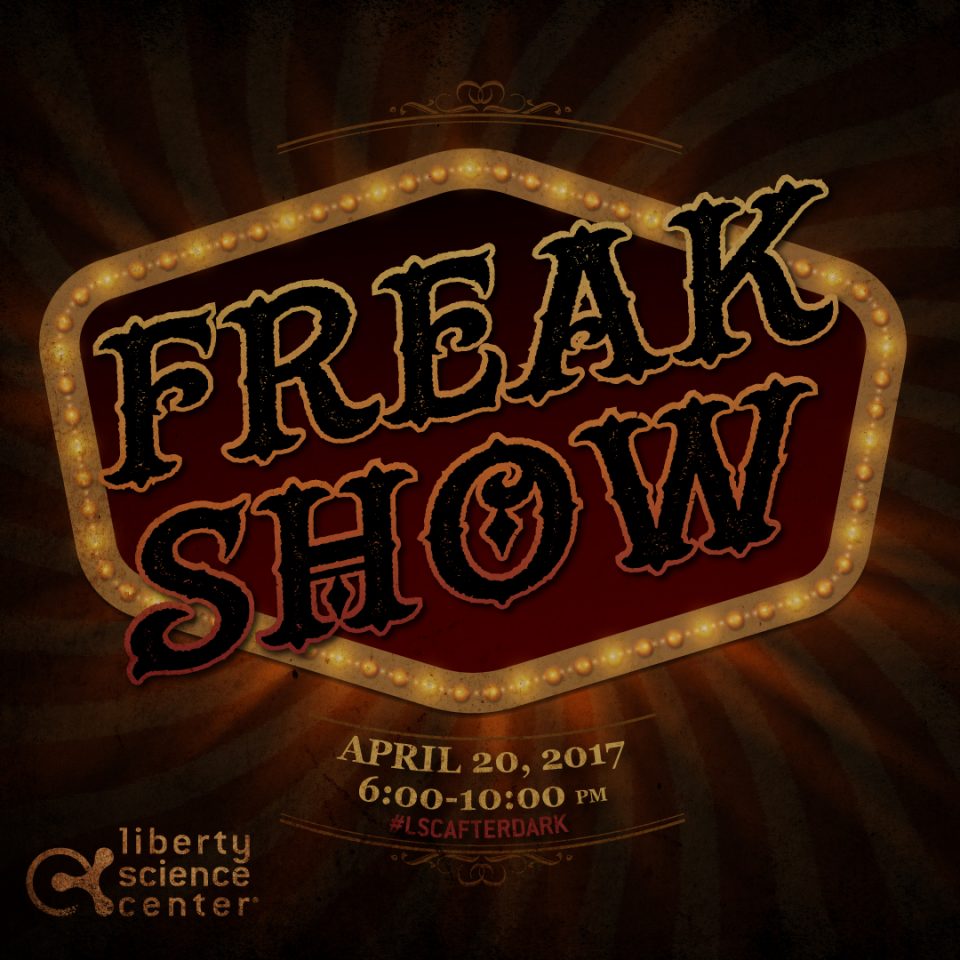 The next LSC After Dark party on April 20 from 6:00 to 10:00 pm, is "Freak Show!" Bring your friends to Liberty Science Center for drinks, food, music, dancing, laser shows, and more!
You're invited to join us as we celebrate everything bizarre and unreal. Grab a drink and get ready for some mysteries, oddities, and curious characters who defy the laws of nature. You can also browse through offbeat art, jewelry, and gifts courtesy of the Jersey City Oddities Market.
Find out what the human body is capable of (can someone really survive lying on a bed of nails?!), get freaky on the dance floor, and check out all the exhibits including the Touch Tunnel, Infinity Climber, and the mysterious new Illusion exhibit.
Get tickets now for a discounted online price. Tickets are $20 per person.
For just $6 more, you can also enjoy LSC's premium exhibition, MythBusters: The Explosive Exhibition.
There will be a $5 additional charge for all tickets purchased at the door on the night of the event.
Shut up and Listen Pt. 8 – White Headphone Party
April 29 @ 9:30 PM – April 30 @ 2:30 AM
Transmission, 150 Bay St.
21+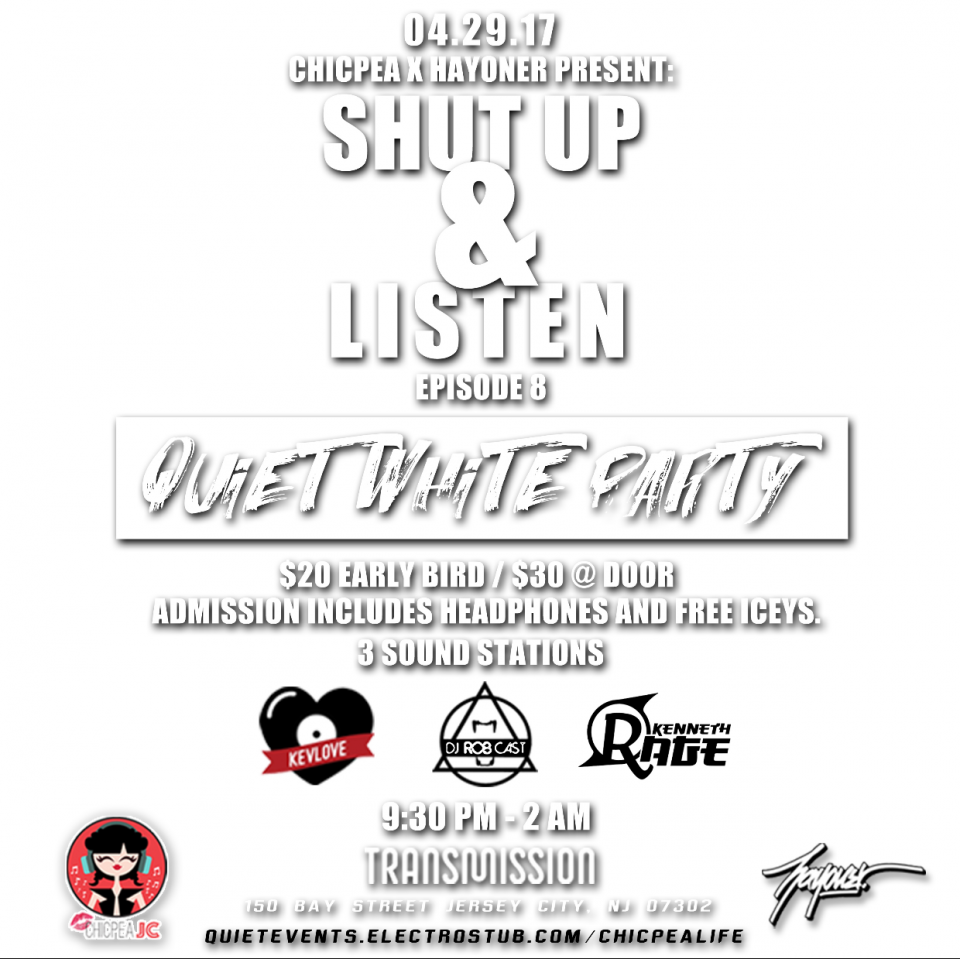 Wear all white as we kick off the warmer months! There'll be 3 DJs: Kenneth Rage, DJ Robcast, and DJ Kevlove! Choose from Hip Hop, Top 40, and Throwbacks as you party all night.
ChicpeaJC Turns 3/Launch of CCAJC
May 13 @ 6:00 PM – 12:00 AM
Harborside Plaza 3, 210 Hudson St., Suite 700
$15 – $40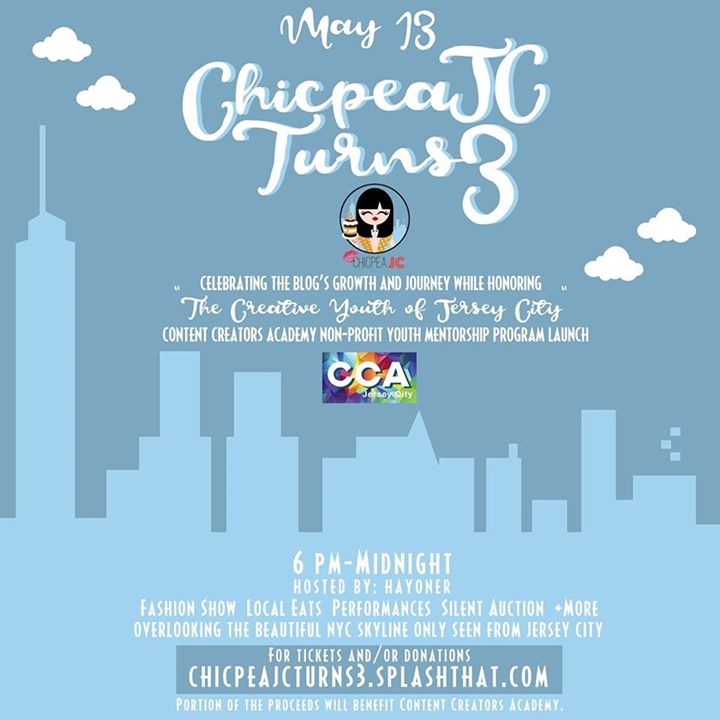 On May 13th 2017, ChicpeaJC will turn 3 at The Harborside on the Waterfront in Downtown Jersey City. This event is not only a celebration of the blog's journey and growth, but it is also the official launch of Content Creators Academy (CCAJC) – a non-profit youth mentorship program that provides resources for young individuals who are interested in the creative and digital space, and have an entrepreneurship spirit.