The weekend is finally here!
Our lineup of top things to do is a little bit different this time around. With all of the efforts being made to gather donations for Puerto Rico, we find it important to not only highlight the local events going on for PR, but to also encourage anyone to donate if you have the means to do so. If you know of any other fundraisers going on this month, please let us know and we'll keep adding them in!
Want to find some other events? Our Event Calendar has plenty of options.
---
For Puerto Rico
Puerto Rico: Hurricane Maria Relief
Monday – Friday until October 15
New Jersey City University, 2039 Kennedy Blvd.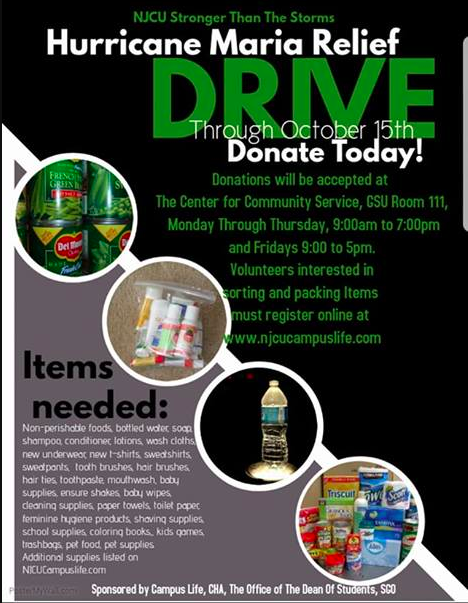 Help NJCU collect as many items as possible, or even volunteer to help get the items to PR.
Event Details
Jersey City Cares
October 6 @ 10:00 PM – October 7 @ 2:00 AM
FM Jersey City, 340 3rd St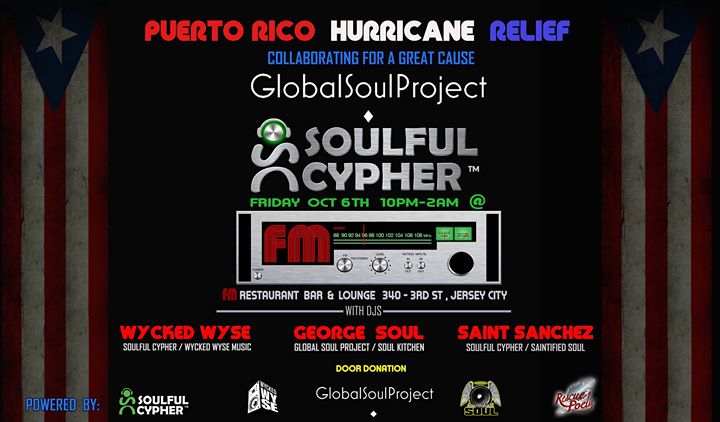 Join Soulful Cypher and the Global Soul Project for a night of music and dancing at FM. There's a suggested donation at the door.
Event Details
Relief for Hurricane Irma and Maria
October 8 @ 10:00 AM – 6:00 PM
Mane Source Barbershop, 115 Palisade Ave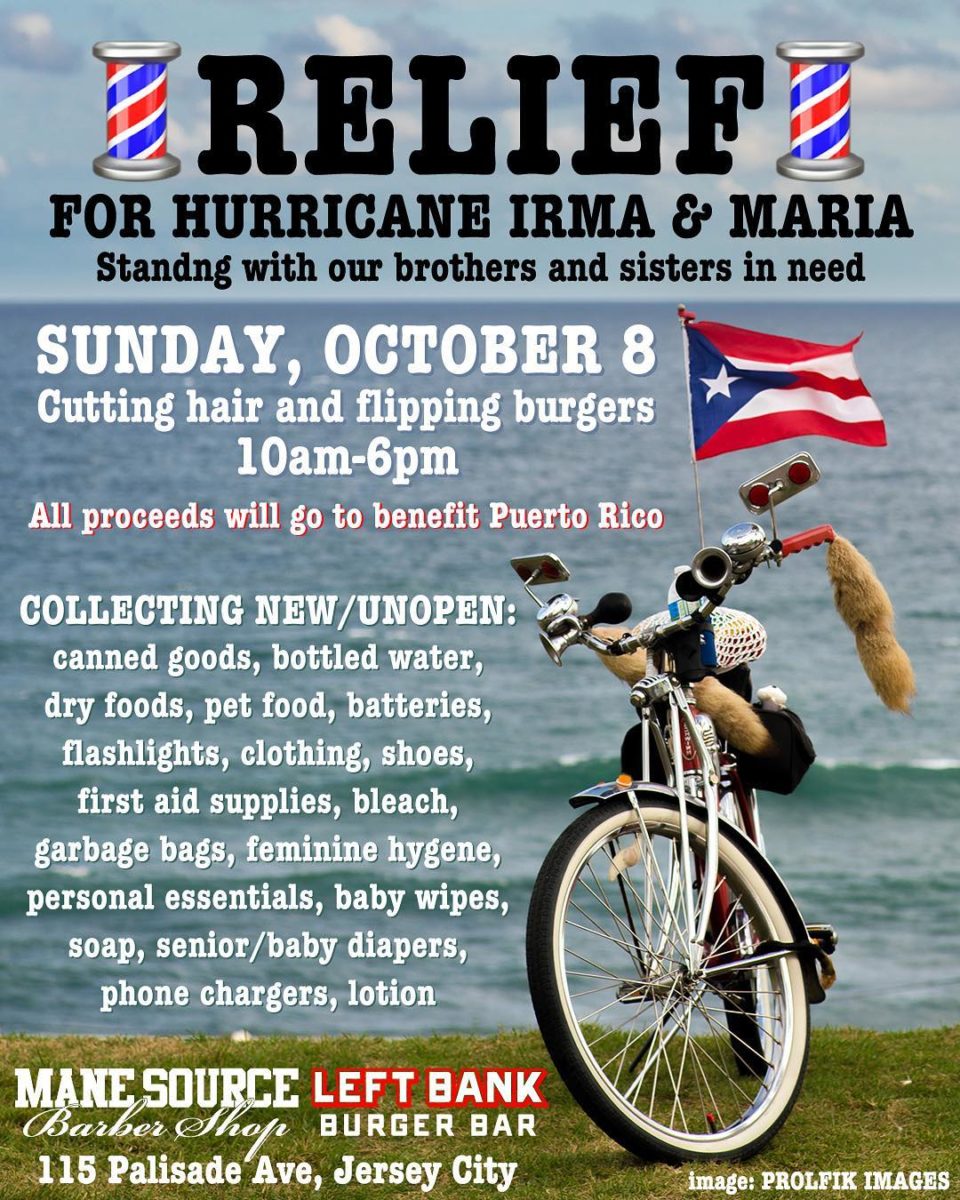 All proceeds will be donated to the hurricane relief efforts in Puerto Rico.
Event Details
Unidos: A Benefit for Puerto Rico
October 8 @ 2:00 PM – 7:00 PM
Seraphim Vape/Dead Since, 383 Monmouth St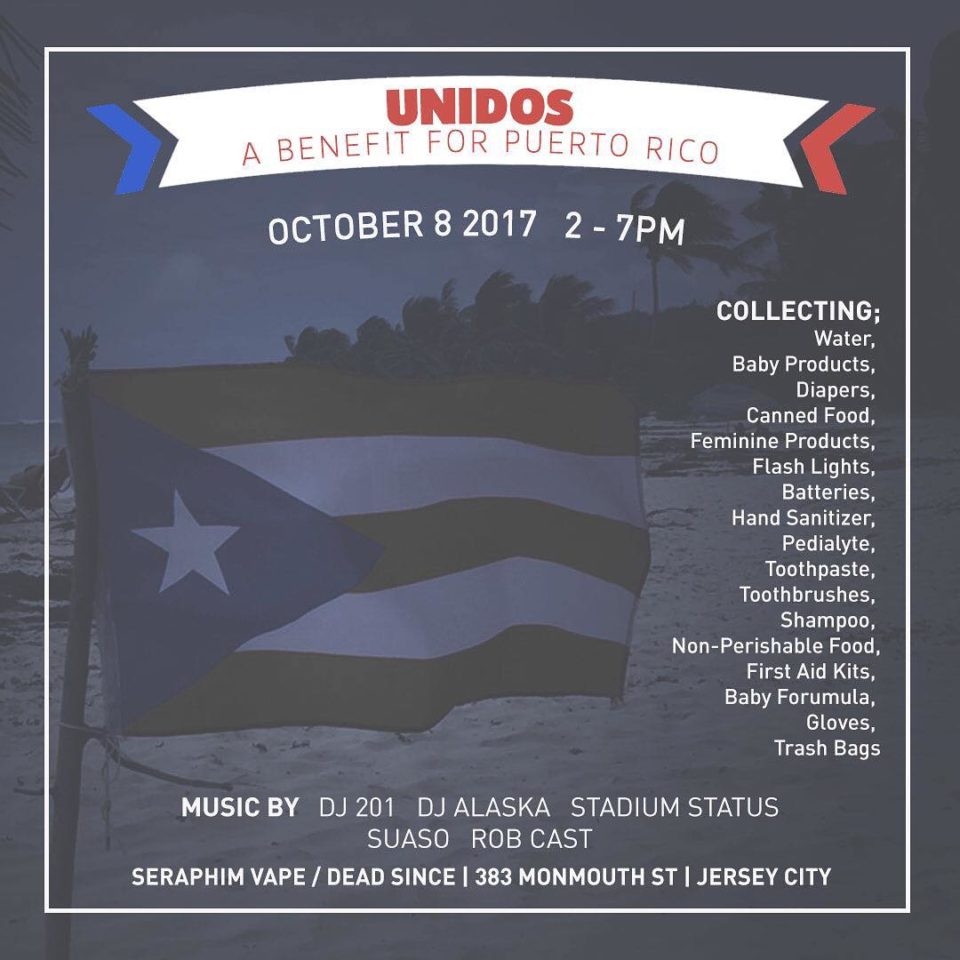 Stop by for a fundraiser accompanied by local DJs. They'll be accepting cash donations, as well.
Event Details
Puerto Rico Benefit | We Are Here For You
October 13 @ 8:00 PM
660 Studios, 660 Grand St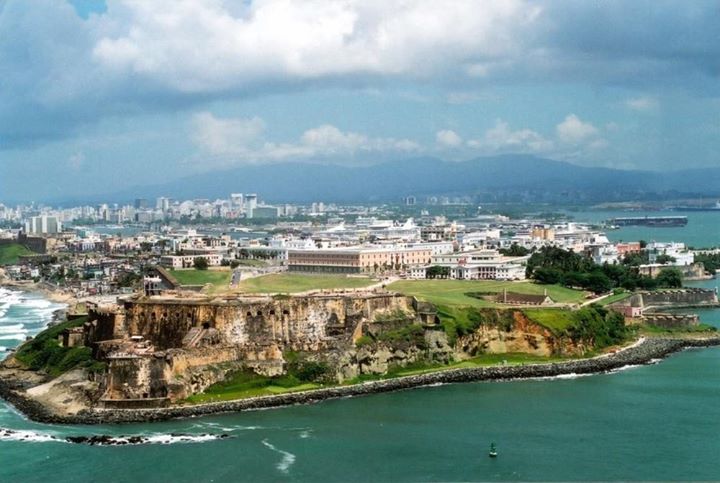 Enjoy a night of performances, DJs, art, and live painting! There's a $20 suggested donation.
Event Details
Puerto Rico Hurricane Maria Relief Fundraiser
October 14 @ 8:00 PM – 12:00 AM
Power Hall, 7 Pollock Ave.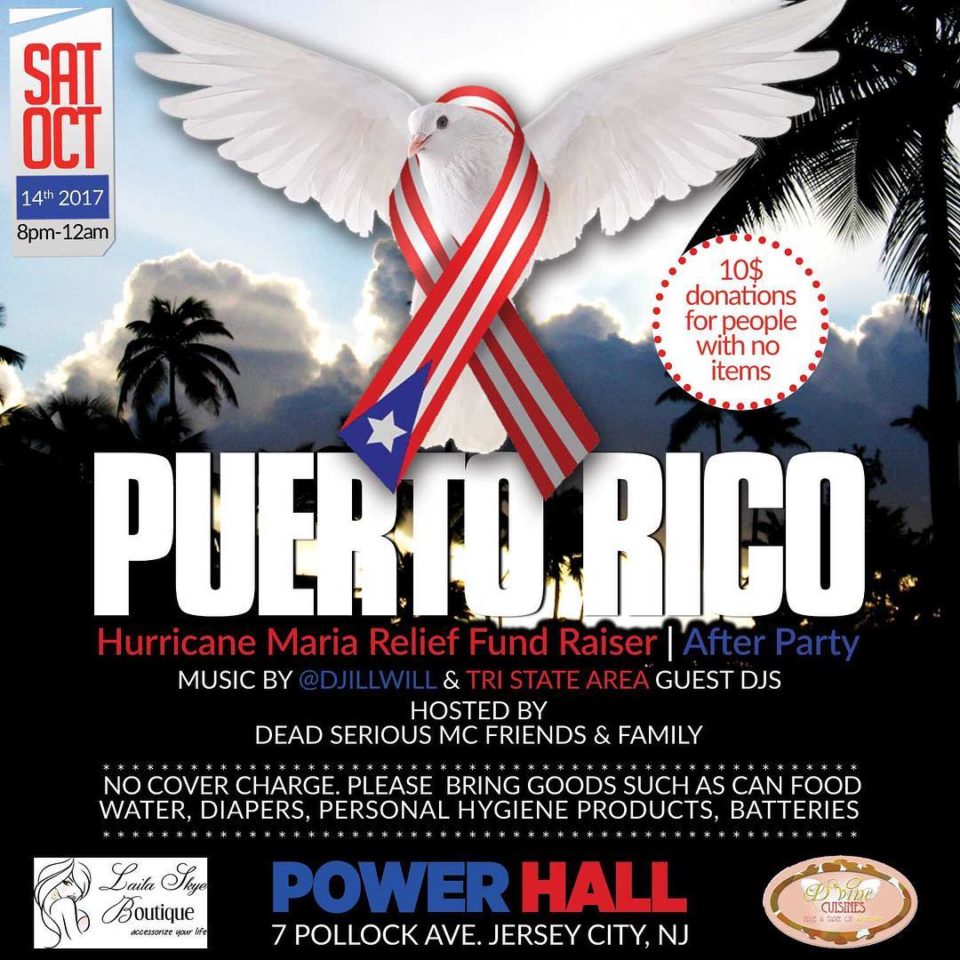 Stop by Power Hall for a fundraiser and after party to help gather donations for victims of Hurricane Maria in Puerto Rico.
Event Details
---
Thursday
Golden Door Film Festival
October 5 – October 8
Jersey City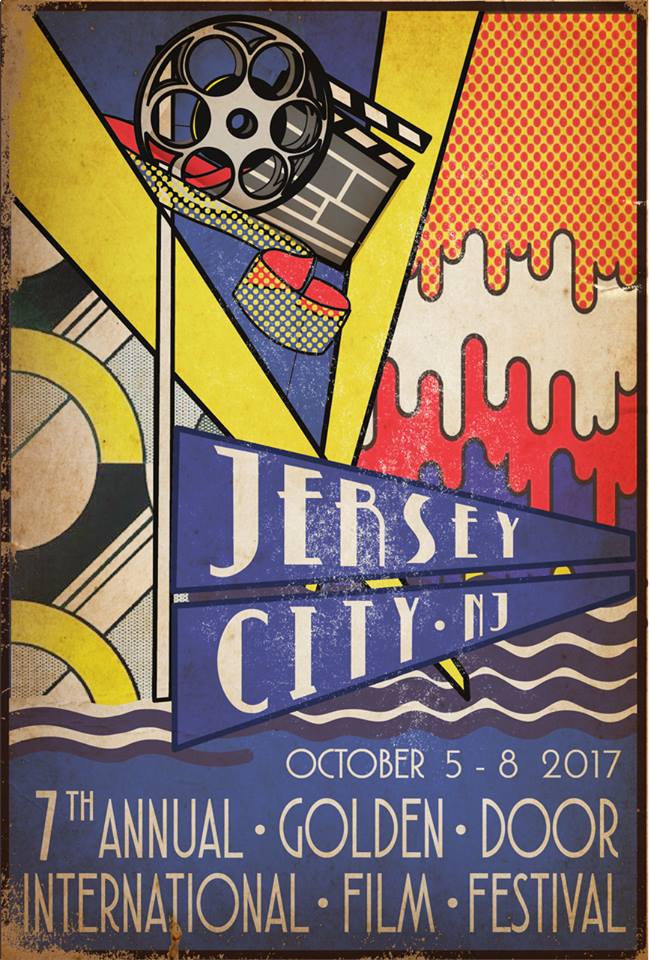 Look through goldendoorfilmfestival.org for a full schedule of films being shown throughout the city, and get tickets to the opening red carpet gala!
Event Details
Communal Acupuncture
October 5 @ 7:00 PM – 8:30 PM
Acuworx, 190 Christopher Columbus Drive, Studio 3A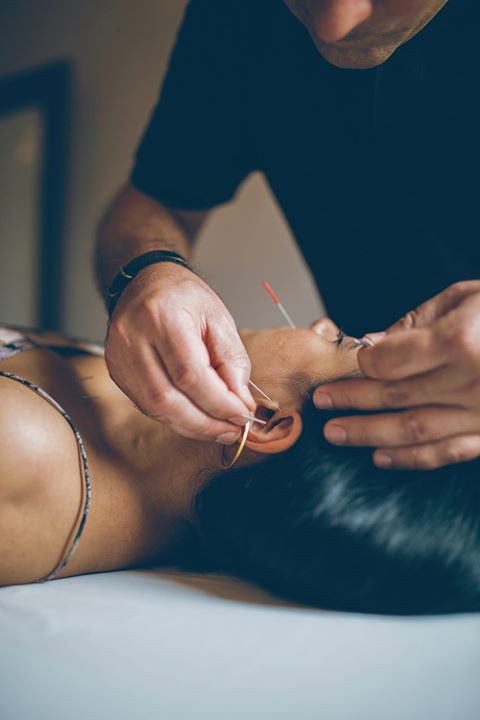 Join Acuworx and Growing in Jersey City for a Downtown Community Acupuncture Night. Experience acupuncture and learn about how acupuncture is beneficial.
Event Details
Friday
Bethune Night Out
October 6 @ 5:00 PM – 9:30 PM
Mary Bethune Center, 140 Martin Luther King Jr Dr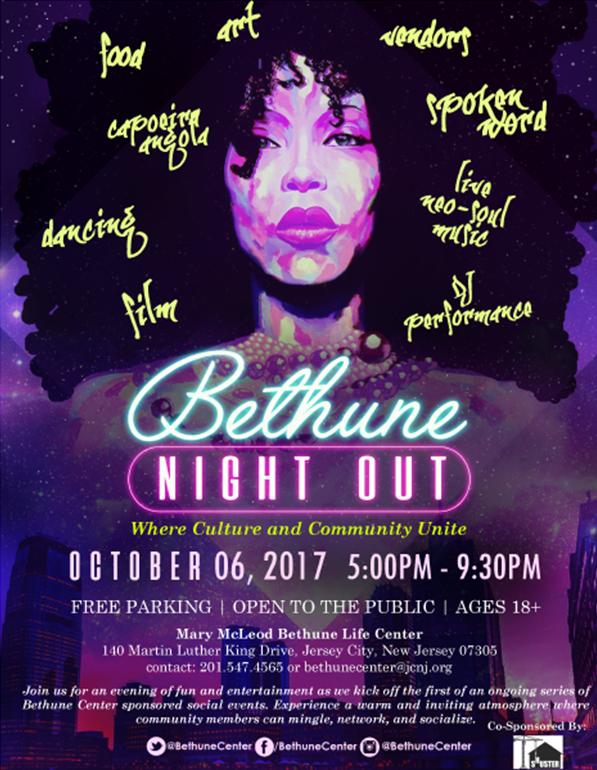 Bethune Night Out is where culture and community unite. Stop by for a night of networking, socializing, and entertainment.
Event Details
Con Vivo String Quartet
October 6 @ 7:00 PM – 8:00 PM
Cathedral Hall, 380 Montgomery Street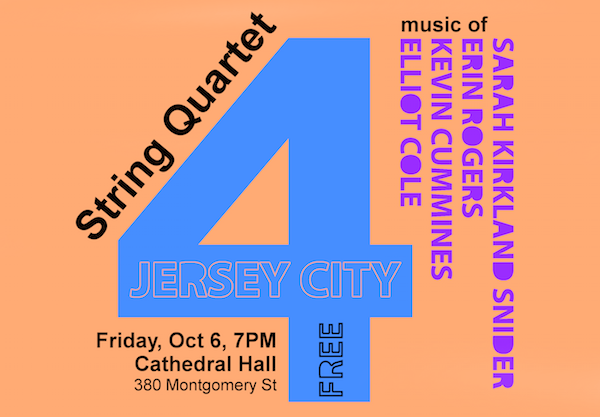 Enjoy this free, family-friendly show featuring string quartet compositions by living composers.
Event Details
Saturday
JC Harvest Festival 2017
October 7 @ 10:30 AM – 1:30 PM
Van Vorst Park, Jersey City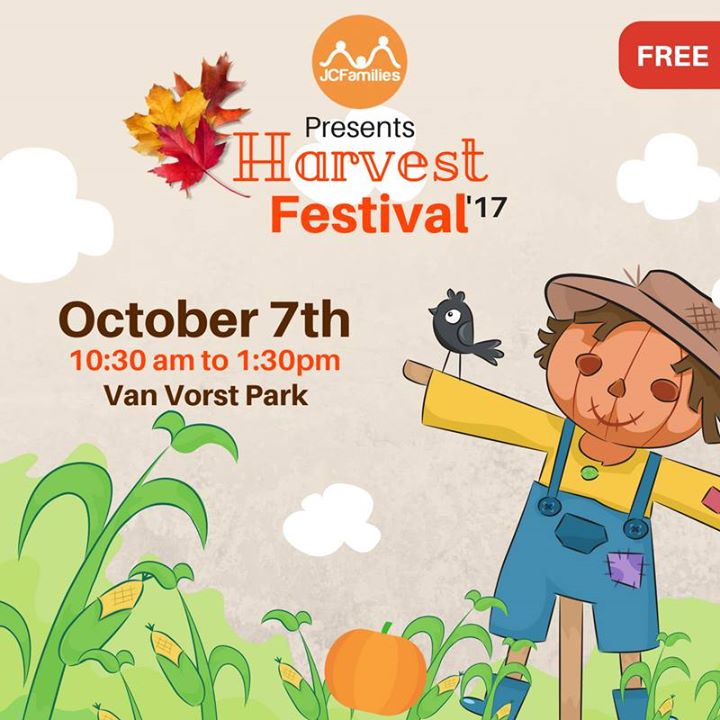 Fall is here! Join the Harvest Festival and bring the family for pumpkin decorating, music, and more.
Event Details
Block Party
October 7 @ 7:00 PM – 10:00 PM
Gringo's Tacos, 12 Coles Street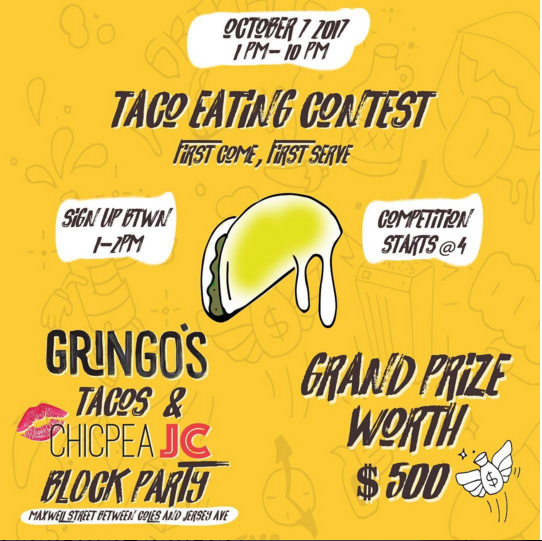 Check out this block party with food trucks, a taco eating contest, music, and more.
Event Details
Sunday
JC West Side Chili Cook Off
October 8 @ 12:00 PM – 2:00 PM
Lincoln Park, Jersey City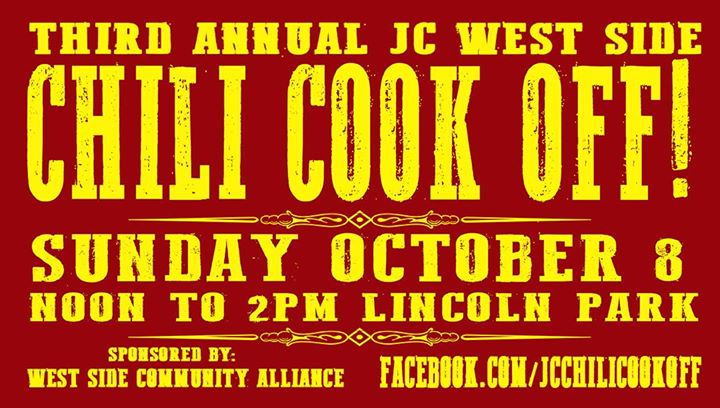 Stop by Lincoln Park for the Third Annual Jersey City West Side Chili Cook Off!
Event Details
---
Upcoming Events
Jersey City Art & Studio Tour #SendNudes
October 12 – 14
CP5tudio, 190 Christopher Columbus Dr, Unit 2C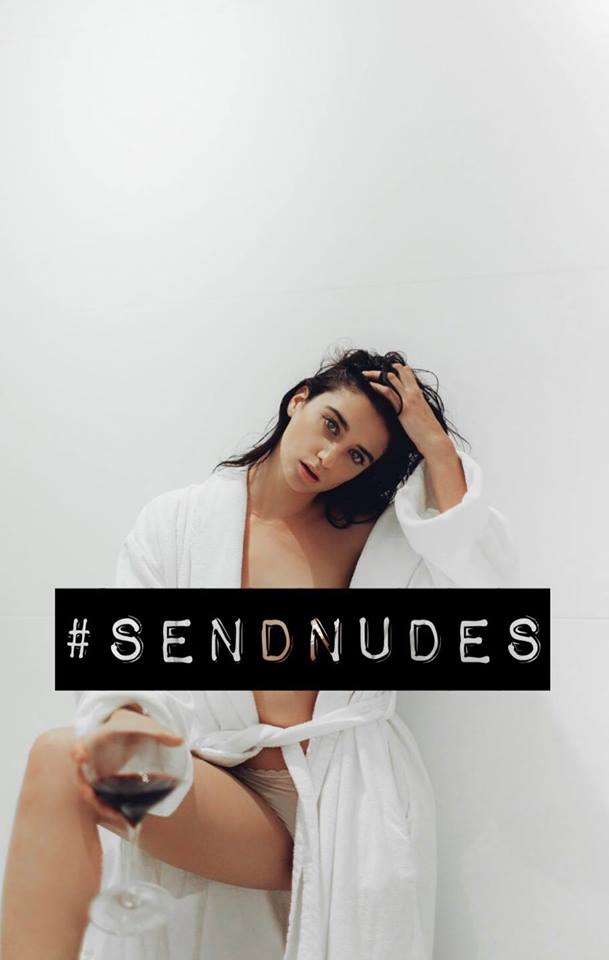 We are so excited to be part of the 27th Annual Jersey City Art & Studio Tour. Our theme is #SendNudes. It's all about the idea of sexuality and self-love in the modern world.
Event Details
BossUpJC 3 – How to manage your finances for small businesses
October 24 @ 6:00 PM – 9:30 PM
CP5tudio, 190 Christopher Columbus Dr, Unit 2C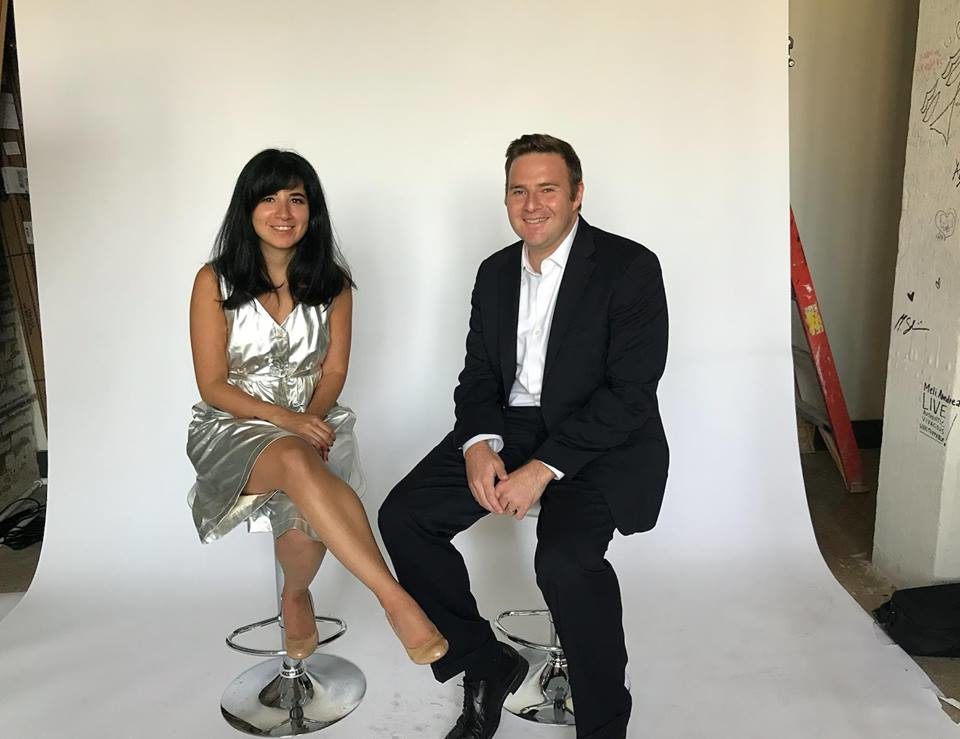 Running a small businesses and need help managing your finances? Join us with guest speaker Jon Donenfeld, founder of JLD Tax, to discuss accounting and basic tax info!
Event Details
Terminal of Terror 2
October 27 – 28
CRRNJ Terminal, 1 Audrey Zapp Dr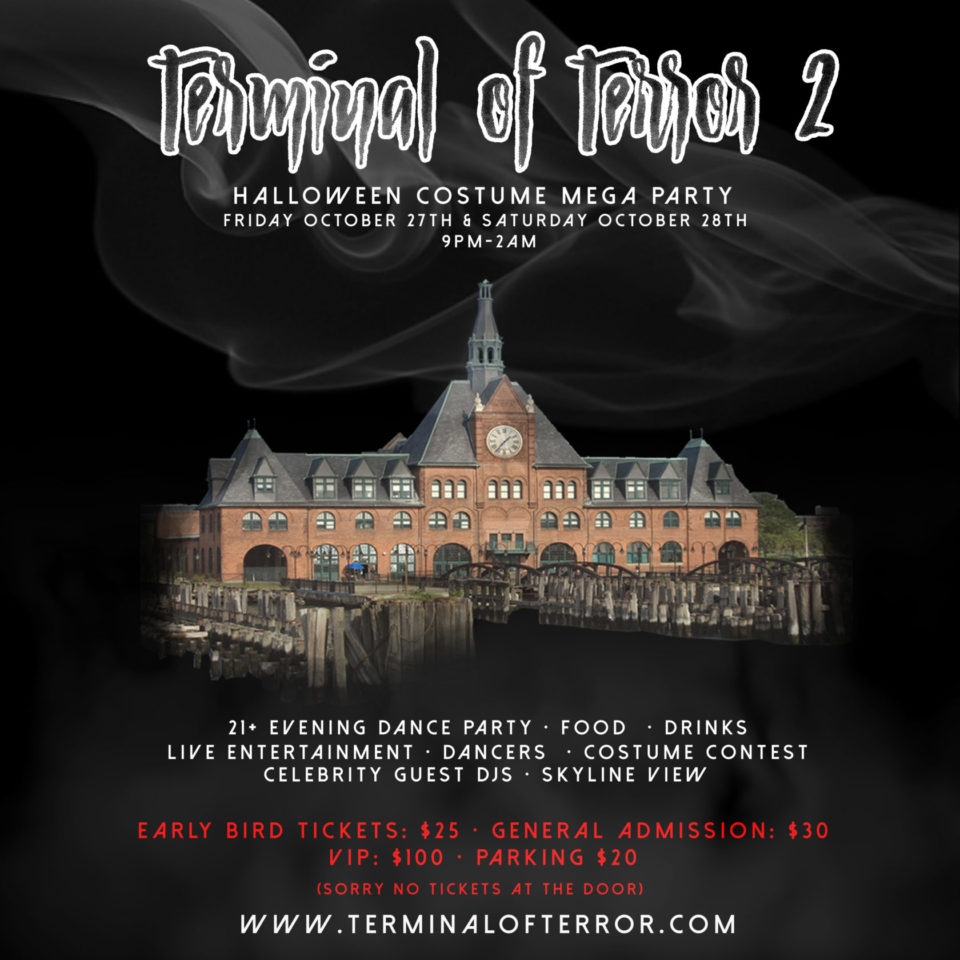 We're back with another Halloween party! Get your tickets now – no tickets will be sold at the door.
Event Details