Grab yourself a turkey leg and have a grand ol' time. But before you get the itis and find yourself glued to the couch, we've got a great line up of events! Happy Thanksgiving!
Can't find any events you're interested in? Our Event Calendar has nearly forty events this weekend so if you're looking for something more festive, check there!
---
Friendsgiving Party at Cathedral Hall 
November 23rd @ 9:00 PM – 2:00 AM 
Cathedral Hall, 380 Montgomery St., Jersey City
$7.50 – $10 ($20 at the Door)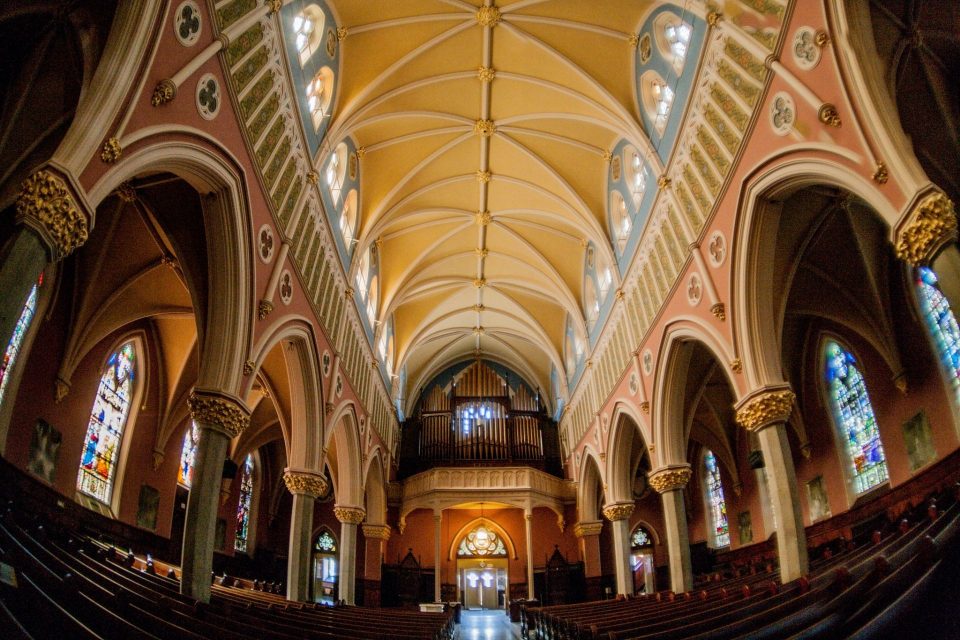 Celebrate the night before Thanksgiving with friends at a dance party that will feature hors d'oeuvres by Whealth and Co, a free whiskey tasting by Misunderstood Whiskey, and DJs Stadium Status and Robcast spinning all night.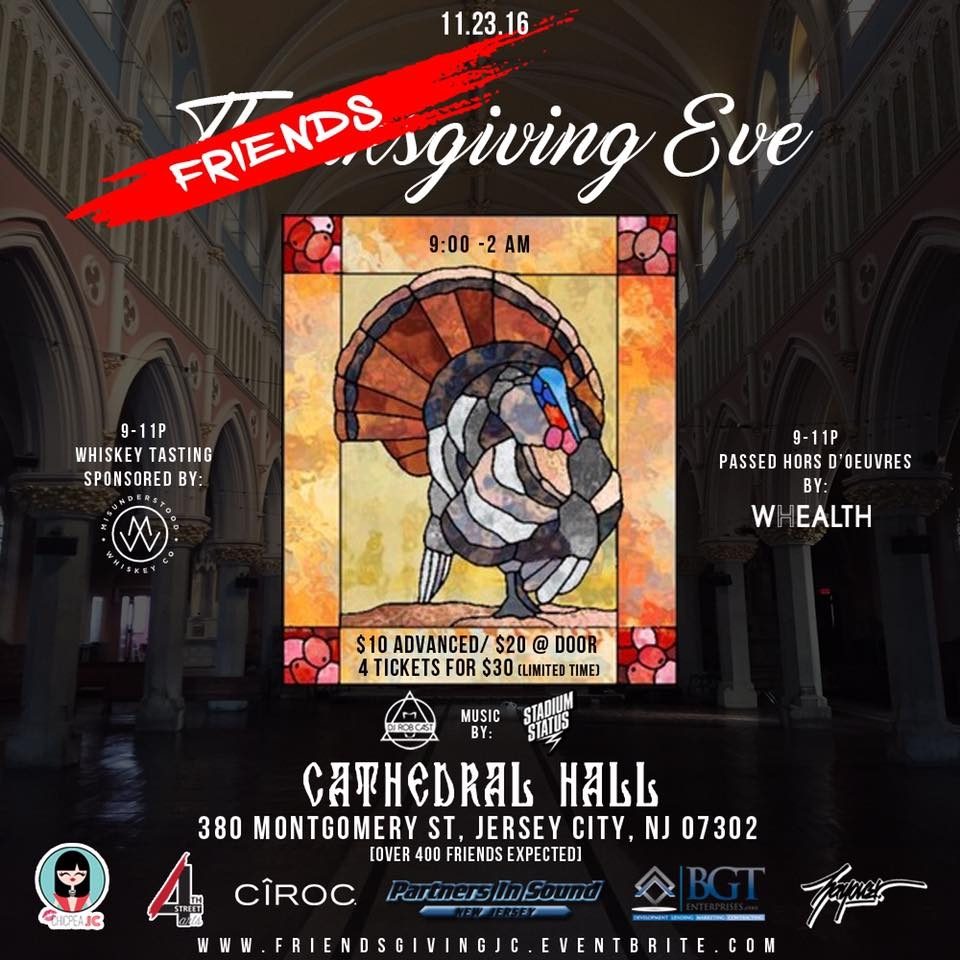 ---
Wednesday
2. AngelaCARES 6th Annual Thanksgiving Feed the Seniors
November 23rd @ 10:00 AM – 8:00 PM 
Golden Door Charter School, 3044 Kennedy Blvd., Jersey City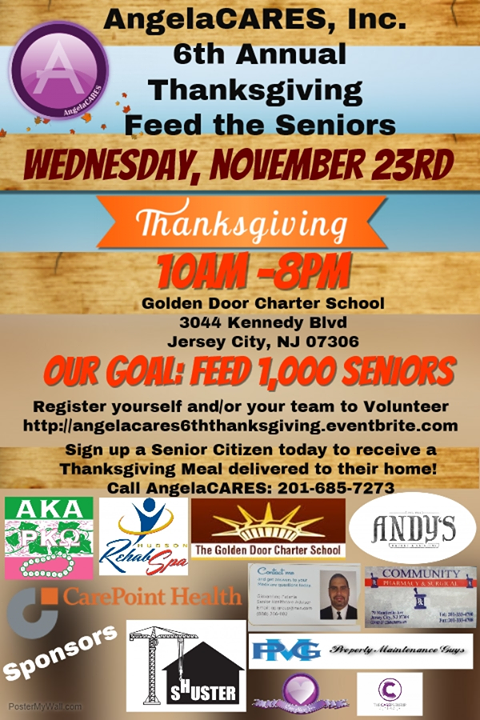 AngelaCARES has a goal to feed 1,000 seniors for their 6th annual Thanksgiving event! Join them for this event as a volunteer and help package up and deliver some great meals. Click here if you or your team would like to volunteer!
Thursday
3. Run/Walk Recharge – Turkey Trot 
November 24th @ 10:00 AM – 11:00 AM 
Harborside Waterfront Esplanade, Jersey City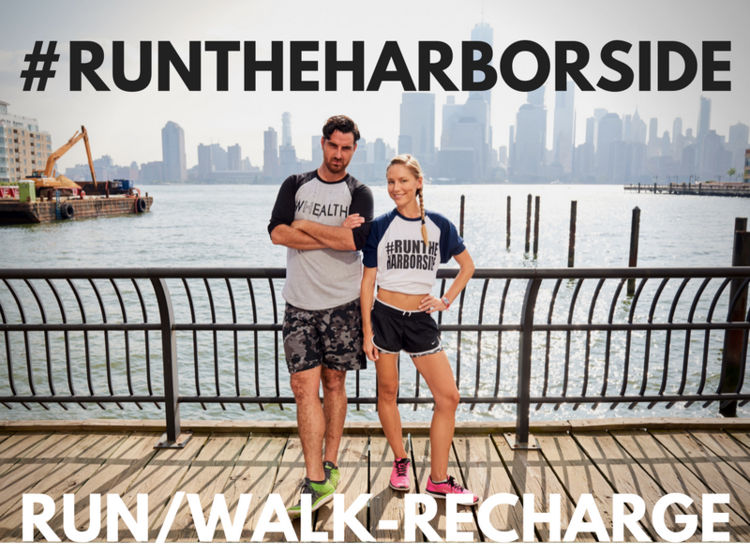 Burn off the turkey before it's even in your system! Join the WHEALTH team at the Waterfront Esplanade Thursday for a morning of fitness, meditation, and some healthy eats. Not a runner? You've got an option to walk as well!
4. 20th Annual Iron Monkey Charity Thanksgiving
November 24th @ 11:00 AM – 3:30 PM  
Iron Monkey, 99 Greene St., Jersey City
Join the Iron Monkey and friends for their 20th annual charity Thanksgiving.
Saturday
5. Jersey City Coloring Book Launch Party
November 26th @ 3:00 PM – 5:00 PM 
New Heights Arts Supply, 345 Central St., Jersey City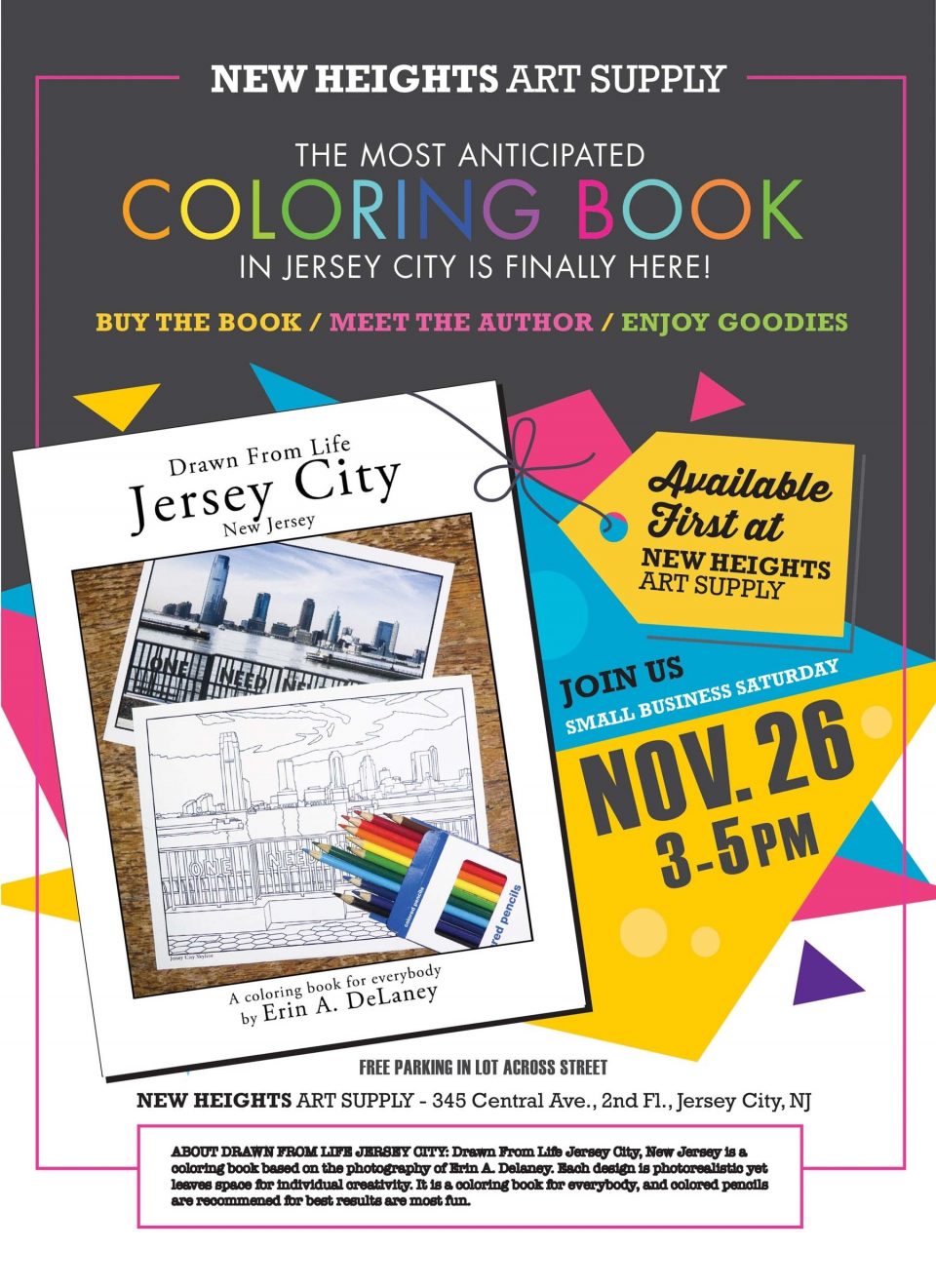 Head to New Heights Art Supply for the launch of the Jersey City Coloring Book! Grab the book, meet the author and photographer, Erin A. DeLaney, and enjoy some sips and goodies!
6. Small Business Saturday
This Nov 26, we want to celebrate #SmallBizSat with you! It's a special holiday created so communities can show love for small businesses.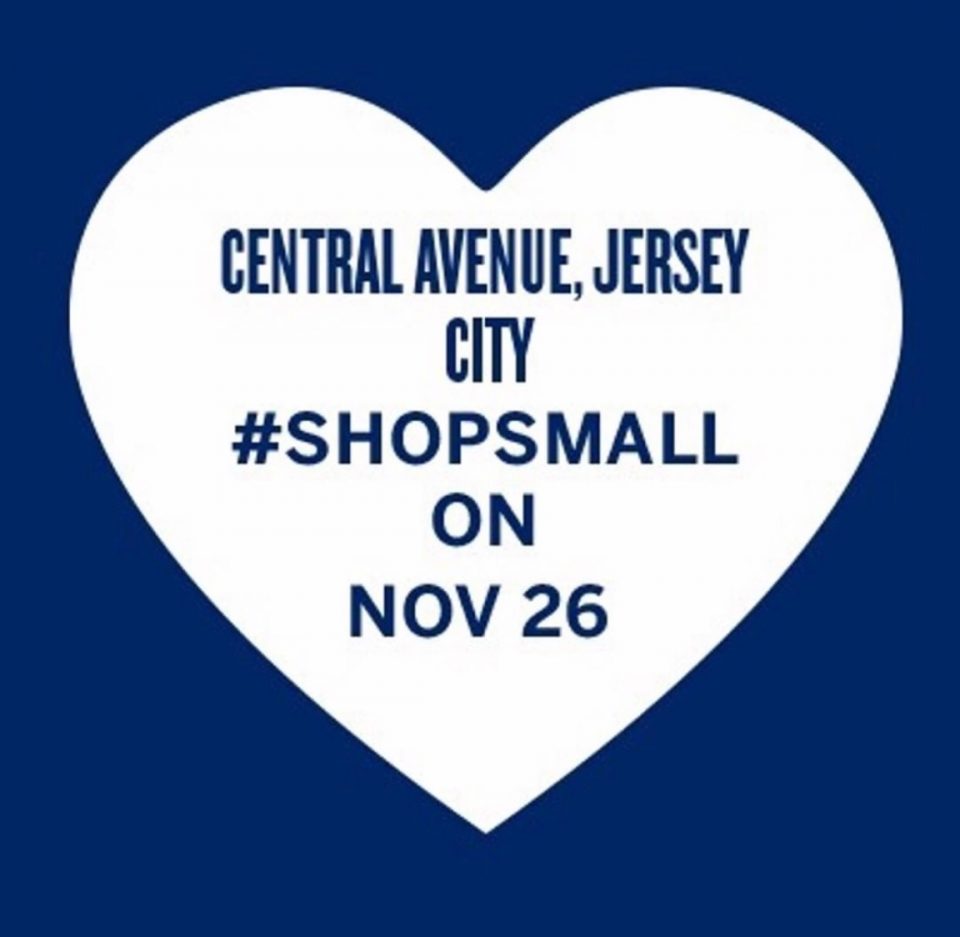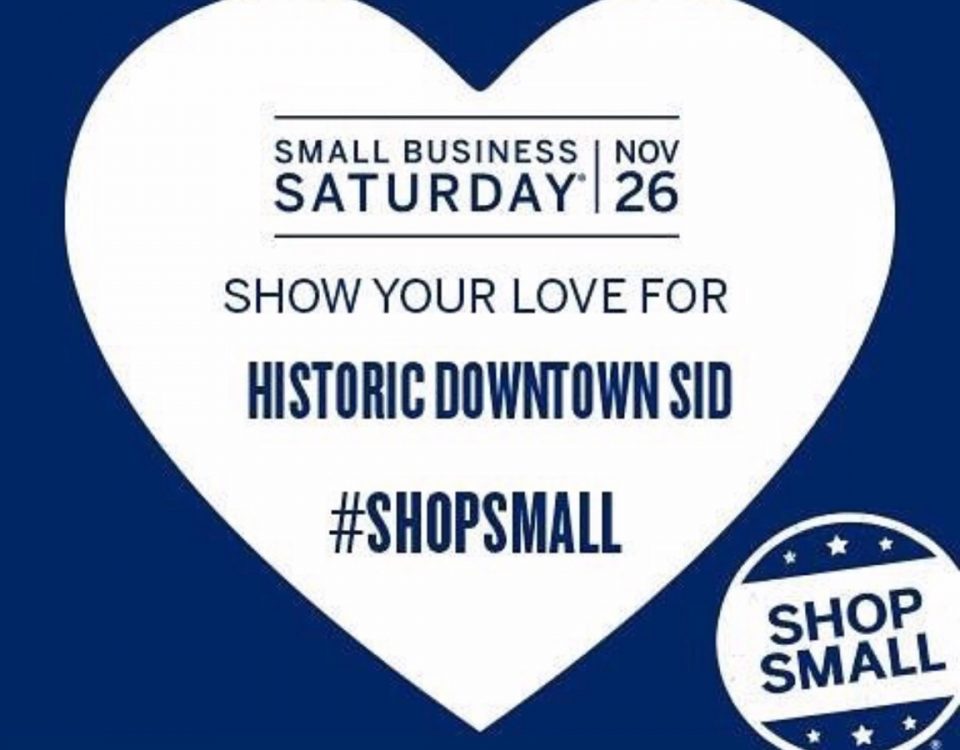 Stop by your local shops and please don't forget to share your favorite Small Business Saturday moments on Facebook, Twitter, and Instagram with #ShopSmall."