Don't have plans this New Year's Eve? Want to head into 2018 in style? We have you covered! Here are a few events happening in the area for anyone looking to end the new year with a bang.
1. A Night to Remember
RoofTop at Exchange Place, Hyatt House, 1 Exchange Place
9:00 PM – 2:30 AM
How can you pass up New Year's Eve with the amazing view of the Manhattan skyline? From 9PM to 2AM on the RoofTop, ring in the new year with incredible views of the NYC skyline, an open bar, passed hors d'oeuvres and food stations, and a champagne toast at midnight! It's conveniently located in front of the Exchange Place Light Rail and a short walk from the Exchange Place PATH Station, for anyone looking to leave their cars at home. Get your tickets now! 
2. New Year's Eve in Jersey City
Harborside 3 Atrium, 210 Hudson Street
9:00 PM – 2:00 AM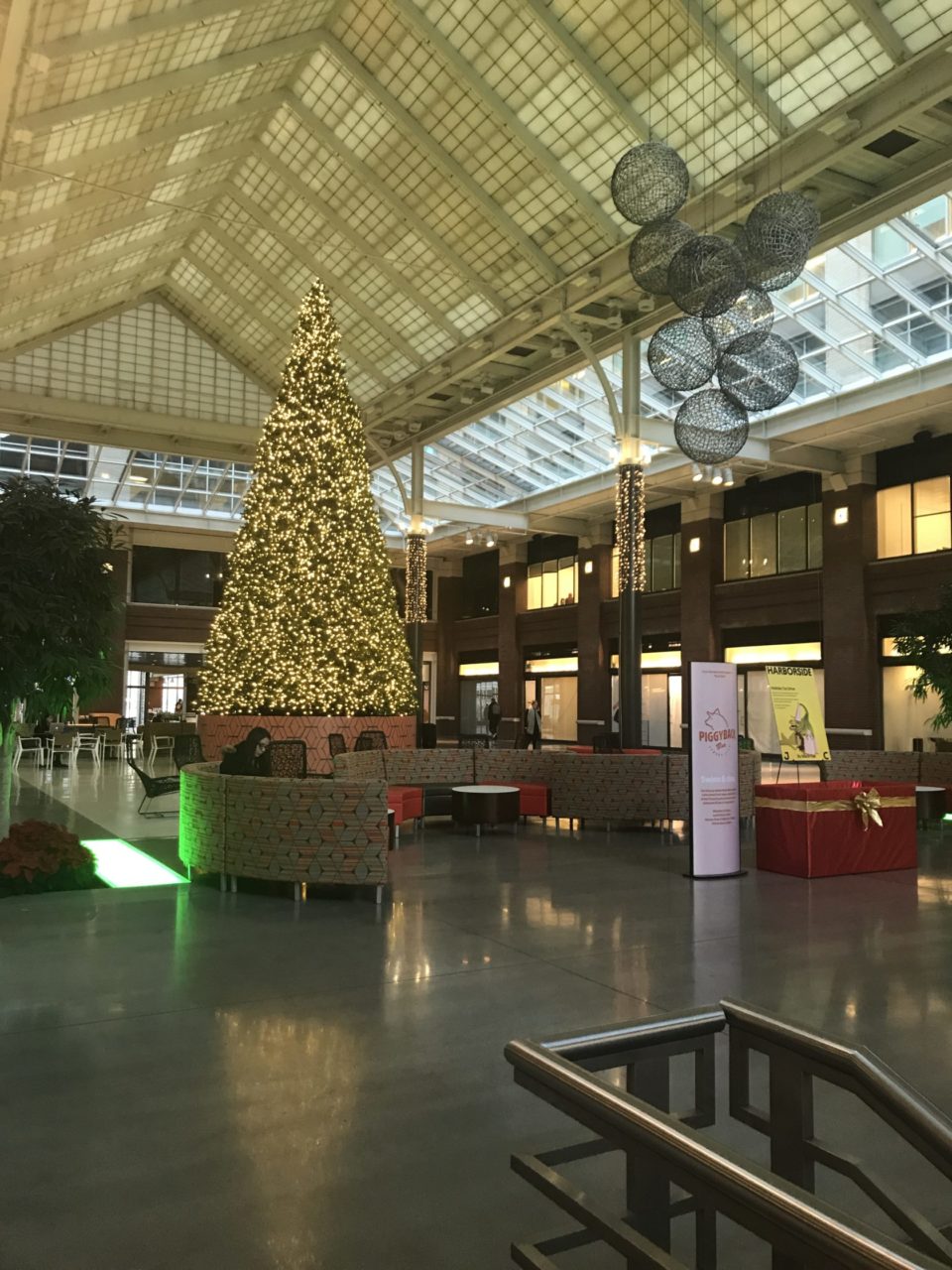 Spend New Year's Eve at Harborside! It's perfect for anyone coming in on public transit, since it's right by the Harborside Light Rail Station and the Exchange Place PATH Station. There'll be food catered by Piggyback and celebrity chef Leah Cohen, and DJ Avi will be playing all night. Enjoy a cigar bar, an ice luge, views of the Manhattan skyline, and more! You can watch the ball drop at midnight on a 20 ft screen. There are VIP tables available through reservationsnyejc@gmail.com. You can get your tickets online, and use code chicpeajc for 40% off.
3. NYE 2018 – A Night in the Crimson City
Talde, 8 Erie Street
9:00 PM – 12:30 AM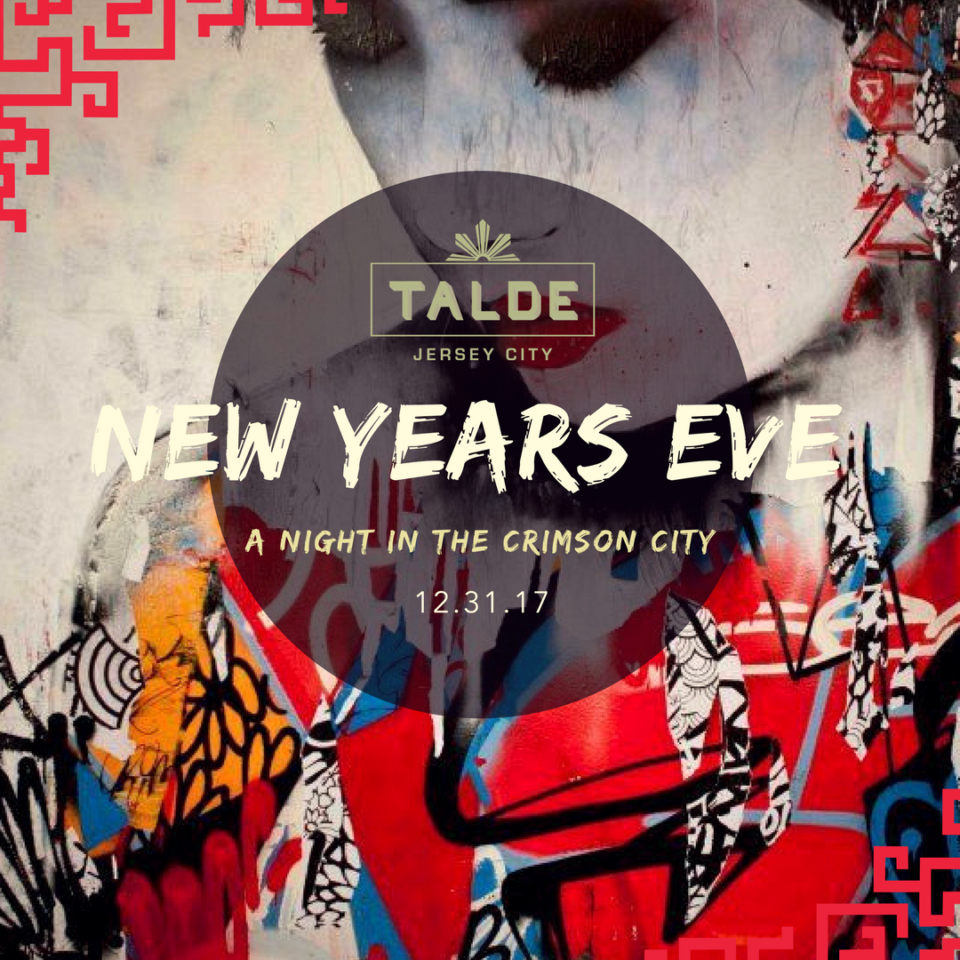 For New Year's Eve, Talde Jersey City is transforming into the sexy and seductive Crimson City. You can enjoy music and entertainment on both floors. A $25 cover charge will be applied for anyone coming from 11PM on (no cover prior to that) and we'll be offering bottle service in Miss Wong's. Anyone who purchases bottles will have the cover charge waived. A free pitcher of your choosing will still be offered for New Year's Day brunch for anyone who attended on NYE.
4. New Year's Eve Bash
Liberty House Restaurant, 76 Audrey Zapp Drive
9:00 PM – 1:00 AM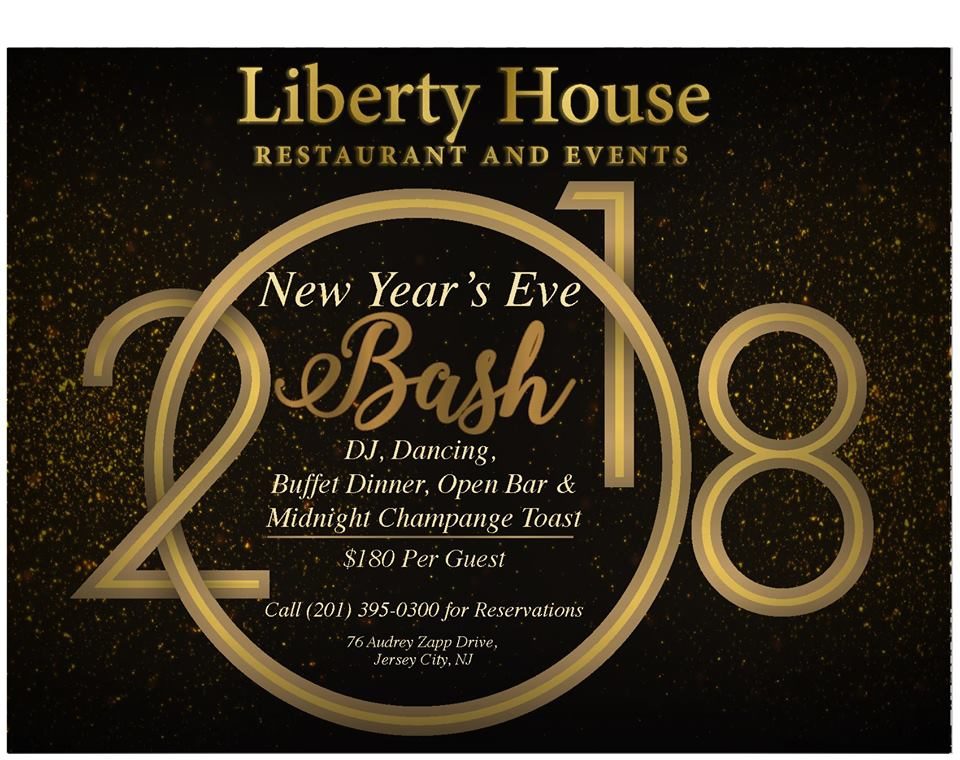 Join Liberty House for a New Year's Eve bash! From 9PM to 1AM, dance to live music and a DJ, and enjoy a buffet dinner and open bar. There'll also be a champagne toast at midnight.
It's $180 per person, and you can make reservations by calling 201-395-0300.