The long weekend is nearly here as the Fourth of July grows closer and closer! Here are some events to help you start the weekend. Our Event Calendar has other options for you if you want to find something else for the week!
If you have any events you want us to add to our event calendar, send the details to chicpeajchq@gmail.com!
---
Thursday
CASA Dine-Out at The Hamilton Inn
June 29 @ 5:00 PM – 11:00 PM
The Hamilton Inn, 708 Jersey Ave.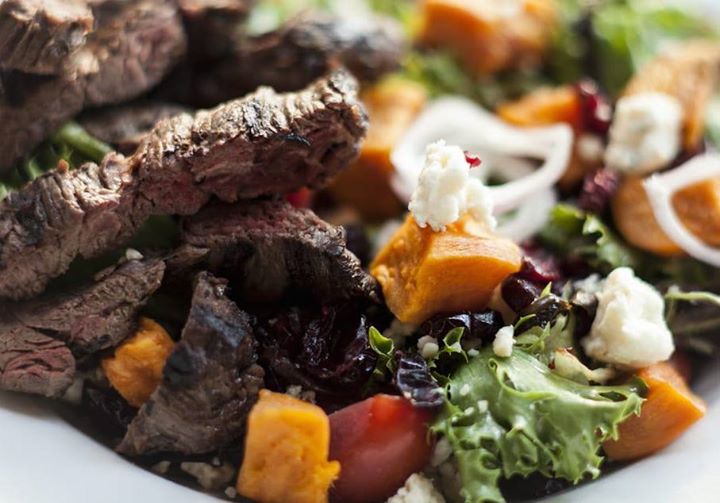 Treat yourself to a dinner at The Hamilton Inn, and the restaurant will donate a percentage of the sales to CASA to help children in foster care find safe and permanent homes.
Event Details
The Wiz
June 29th @ 7:00 PM
Hudson Catholic High School, 790 Bergen Ave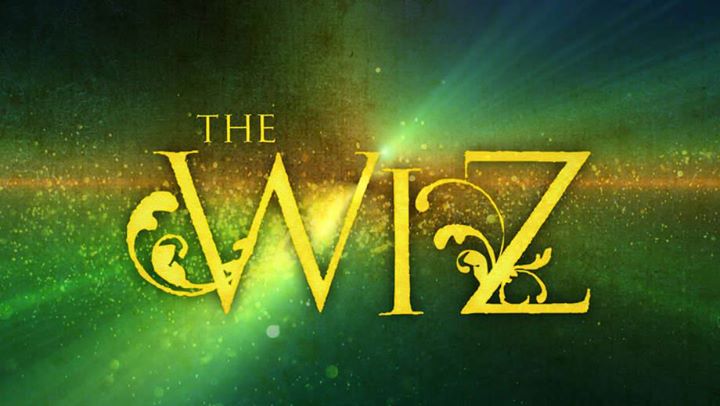 Join Jaime's Music Theatre for their production of The Wiz! You can catch the show from the 29th to the 30th.
Event Details
Free Movie and Popcorn at Bayside Park – Secret Life of Pets
June 29 @ 8:15 PM – 10:00 PM
Bayside Park, Garfield Ave. & Van Nostrand Avenue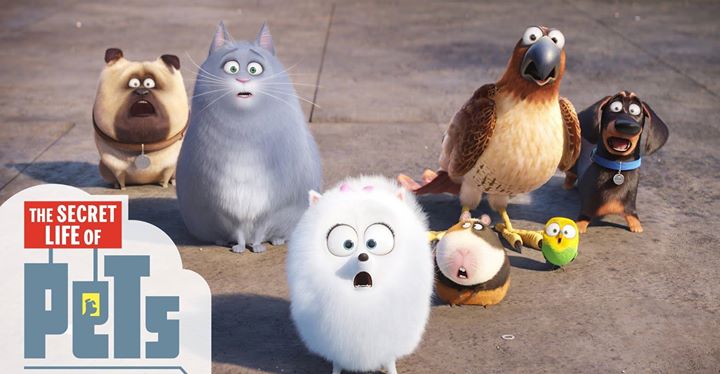 Bring the kids to the park for a viewing of Secret Life of Pets at Bayside Park! There'll be popcorn available, too, so bring your blankets and have some fun.
Event Details
InfraRED
June 29 @ 9:00 PM – June 30 @ 2:00 AM
Red at Raval, 136 Newark Ave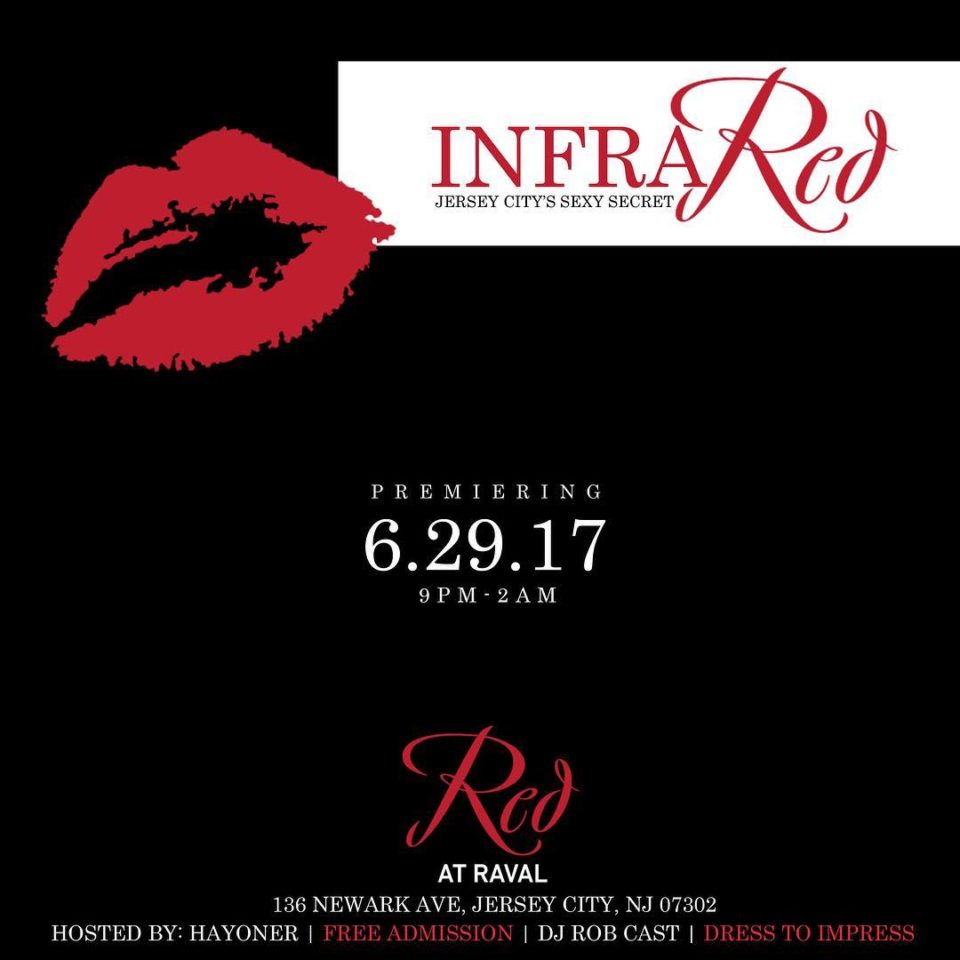 Stop by for Infrared, hosted by Hayoner, with champagne and strawberries at every table next to the velvet red couches. There's free admission and music by Rob Cast.
Friday
Chilltown Collective's 2 Year Anniversary
June 30 @ 7:00 PM – 2:30 AM
Porta, 135 Newark Ave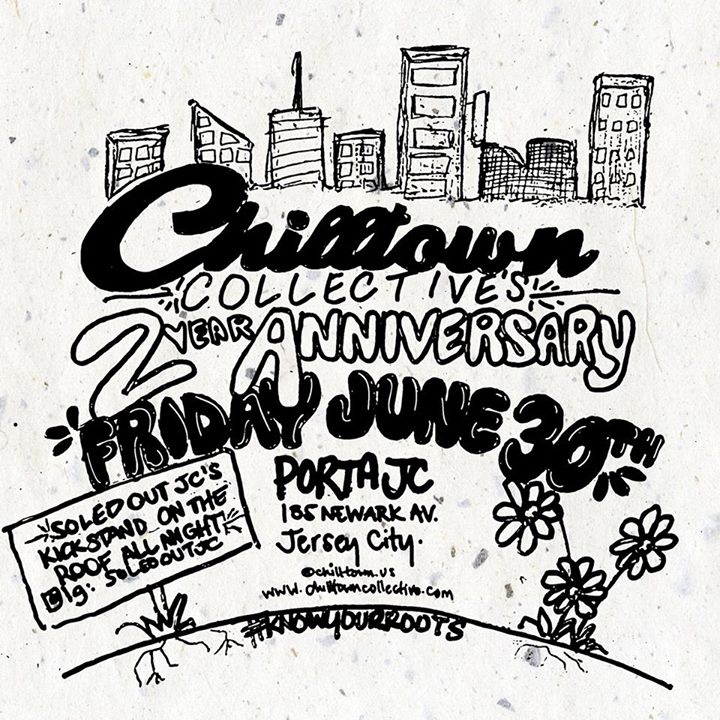 Celebrate Chilltown Collective's 2 year anniversary at Porta! Enjoy music from Just Blaze, kevlove, DJ Avi Obvious, Cipha Sounds, and more, as well as drinks, pizzas till late, and giveaways + merch for purchase.
Event Details
1st Light Up Ride of the Season
June 30 @ 8:00 PM – 12:00 AM
Grove St PATH Plaza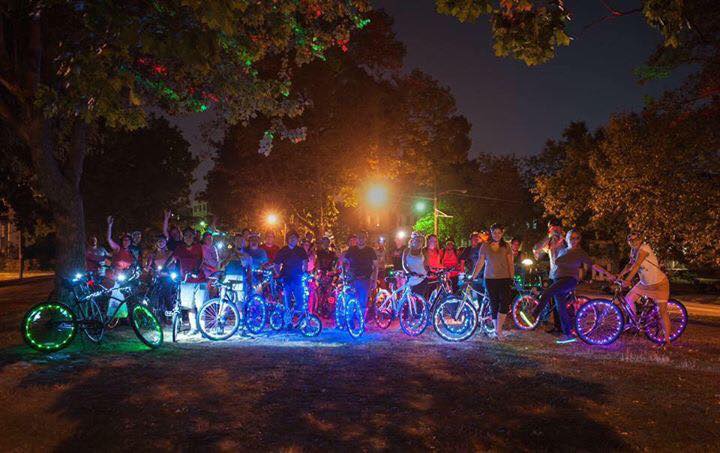 Bike JC is back with their first light up ride of the season, starting at 8 PM from the Grove Street PATH Plaza. Bring, install, and use as many lights as possible!
Event Details
Special Executive Presents: All-In
June 30 @ 9:00 PM
RSVP for Address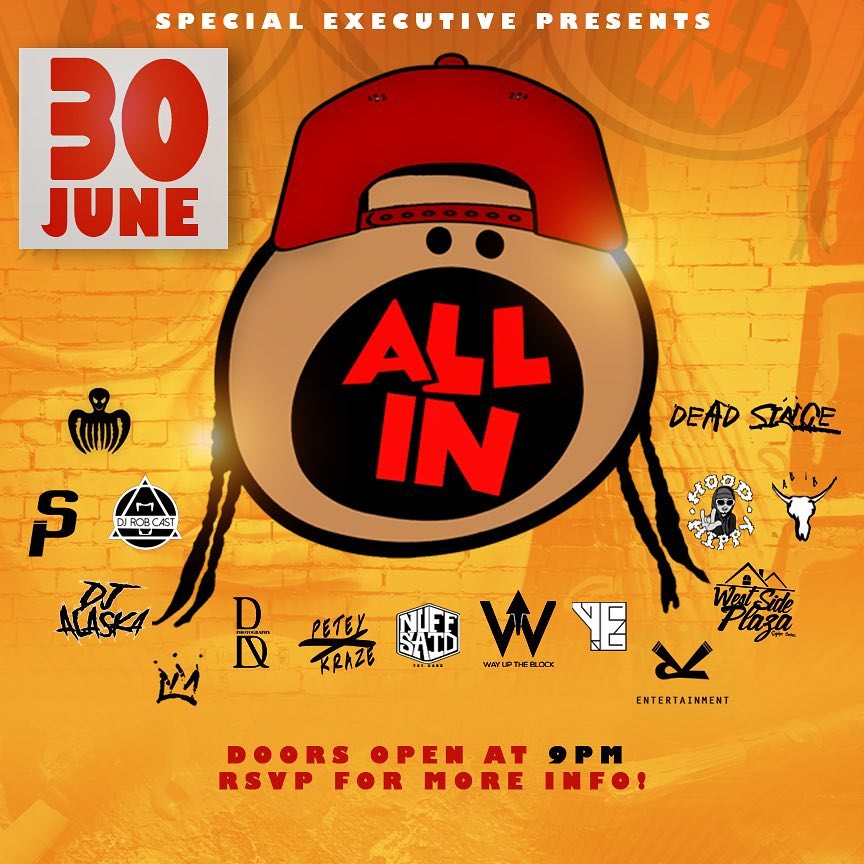 Cash bar, live performances, tattoos, art, and more all in one place! RSVP now at all-in.splashthat.com for more details.
Event Details
Saturday
Homeless Food & Supply Collection
July 1 @ 10:00 AM – 2:00 PM
ShopRite, 400 Marin Blvd.

Looking to give back to the community? Help collect food and supplies for St. Lucy's Shelter at the ShopRite on Marin Blvd.
Event Details
Dogs of Liberty
July 1 @ 11:00 AM – 4:00 PM
Liberty Humane Society, 235 Jersey City Blvd.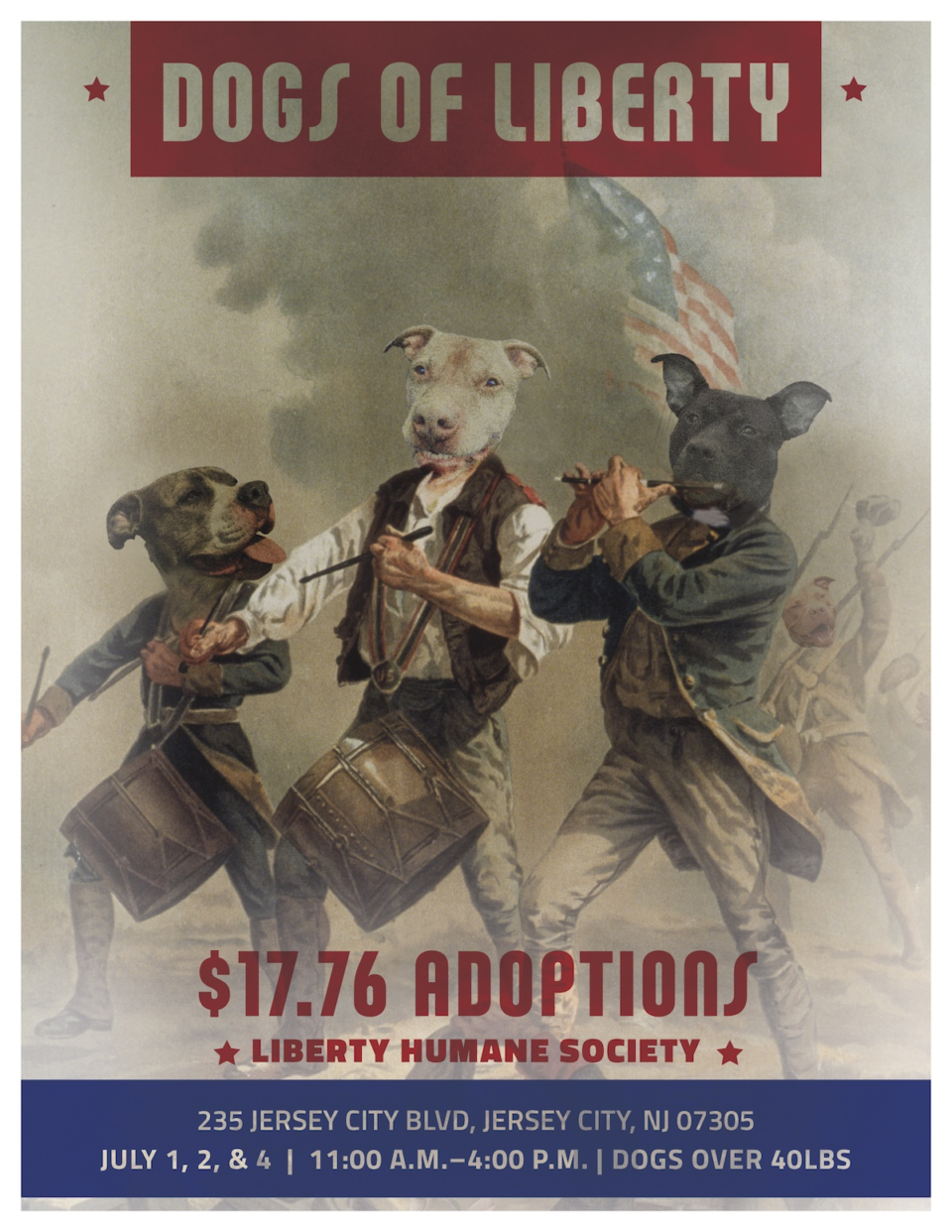 On July 1st, 2nd, and 4th, all dogs over 40 pounds will be available with an adoption fee of only $17.76! Help a dog find their forever home this weekend.
Event Details
Sunday
Brunch N' Whine
July 2 @ 12:00 PM – 6:00 PM
VB3, 475 Washington Blvd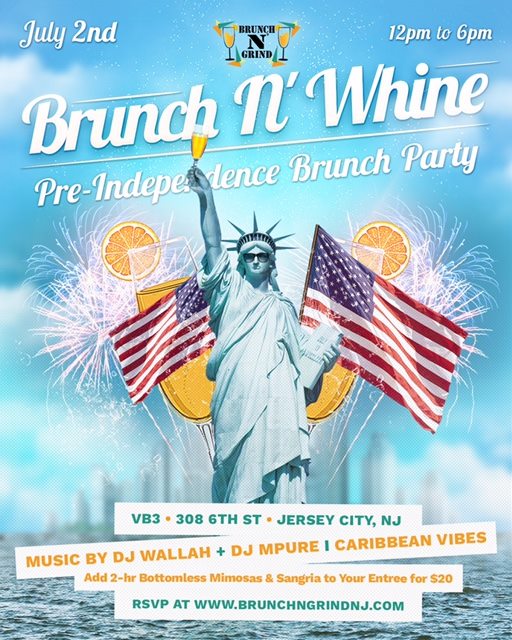 Join Brunch N' Grind, a business based on bringing young black professionals together in the tristate area, at VB3 for a brunch party with some Caribbean music and delicious food.
Event Details
Tuesday – The Fourth of July
Fireworks from Surf City
July 4 @ 12:00 PM
Surf City, 1 Marin Blvd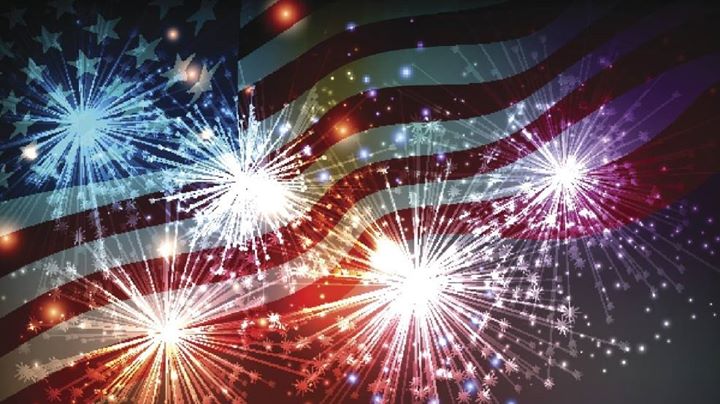 Looking for a nice spot to catch the fireworks? Stop by Surf City for a view from their deck, no reservation needed! They're open starting at noon, so be sure to get in early to grab a seat.
Event Details
4th of July Picnic and Fireworks
July 4 @ 6:00 PM – 10:00 PM
Morris Canal Park, 1 Washington St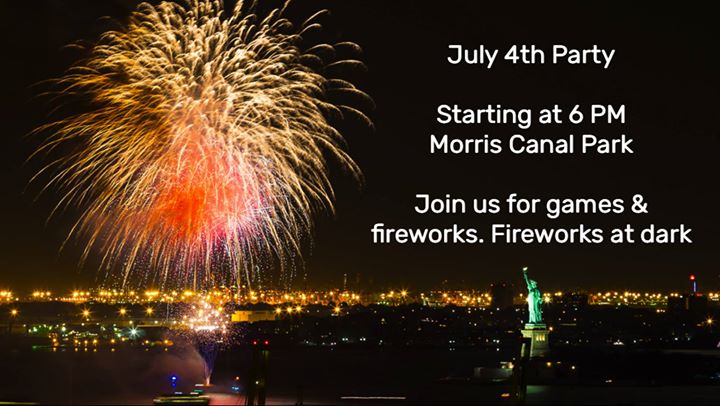 Join the Downtown Community Church for some fun at Morris Canal Park! There'll be games, drinks, and desserts, and you can bring dinner and a blanket.
Event Details
---
Upcoming Events
PERC Shelter Donation Drive
July 11 @ 5:00 PM – 8:00 PM
Porta, 135 Newark Ave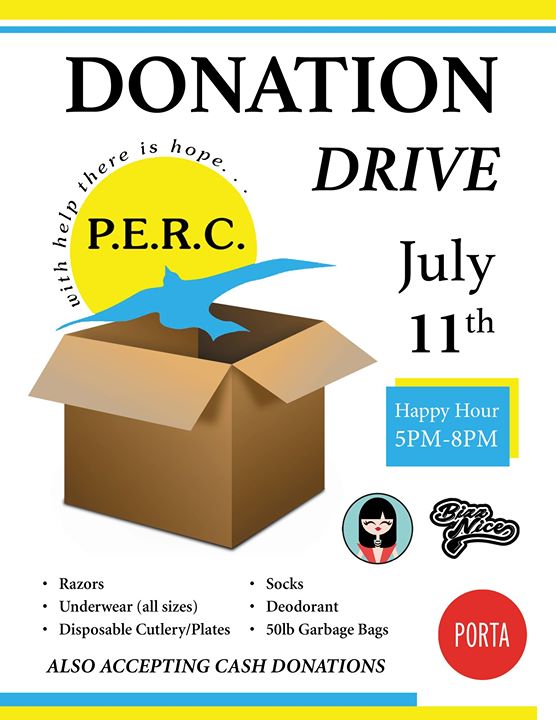 Join us for a happy hour donation drive to benefit PERC, a shelter that services the homeless in Hudson County. They are in need off supplies and cash donations! There will be food and drink specials, beats by Bizznice! So come on by and hang with us for a great cause.
Event Details
LSC After Dark: Electric BBQ
July 20 @ 6:00 PM – 10:00 PM
Liberty State Park, 222 Jersey City Blvd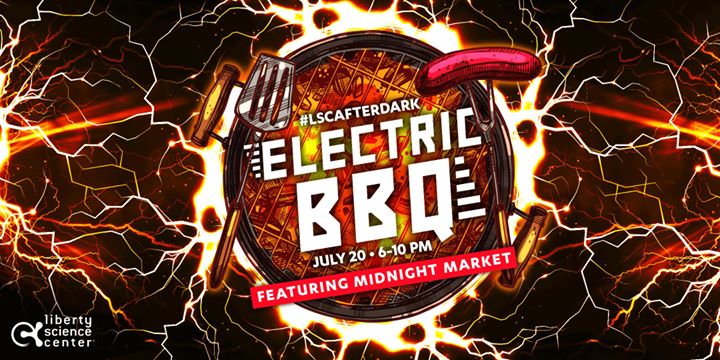 LSC is teaming up with Midnight Market Jersey City to throw an amazing BBQ. Enjoy delicious plates from local vendors, take in the NYC skyline as you sip on cocktails outside, and electrify your senses with bursts of musical lightning produced by the Liberty Science Center twin, one-million-volt Tesla coils.
Event Details