In the blink of an eye, November is coming to a close and December is around the corner. Here are some events to help you kick off the month!
You can also look through our Event Calendar for other options.
---
Featured Event
Karaoke Champs
November 30 @ 9:00 PM – 12:00 AM
Doshe BBQ, 8 Erie St.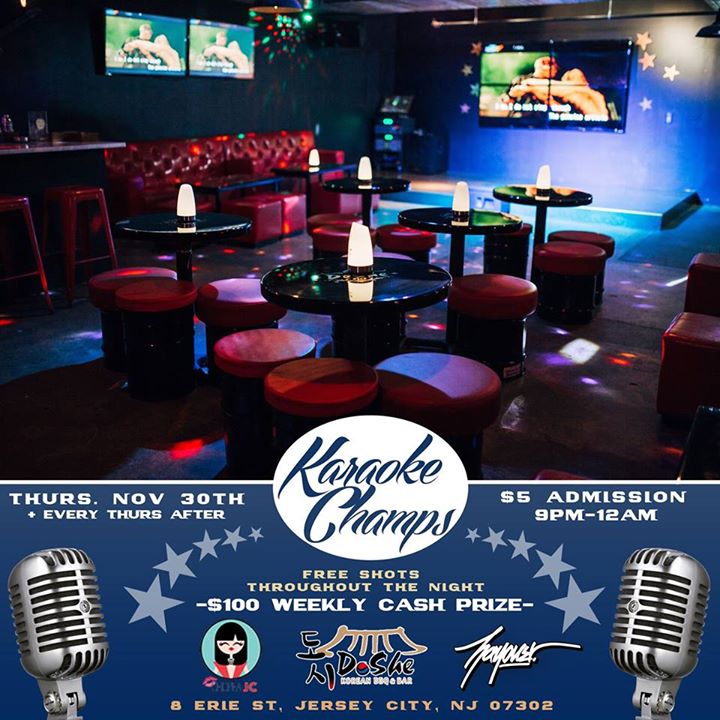 Starting Thursday November 30th, join us at the basement of DoShe Korean BBQ for a friendly Karaoke competition every Thursday! There'll be cash prizes and beer & wine specials. It's $5 at the door!
Event Details
---
Thursday
Body Positivity / Braid Class with The Brazen Beauty Project
November 30 @ 7:00 PM – 9:00 PM
The Hair Room JC, 213 Montgomery Street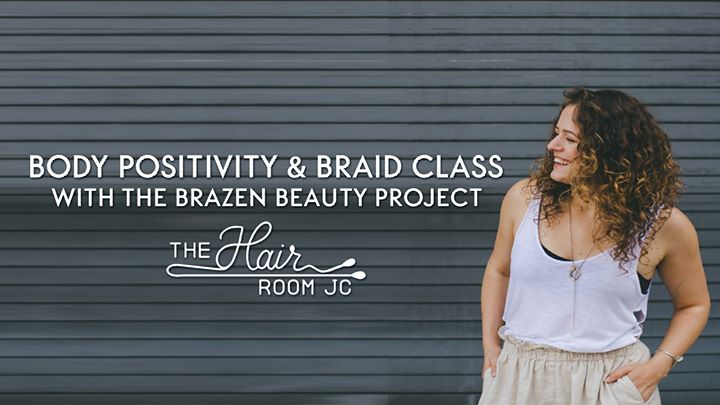 Join The Hair Room JC for a talk on Body Positivity by The Brazen Beauty Project and learn some quick, easy braids from The Hair Room JC gals! Tickets are $35 and light refreshments will be available.
Event Details
Infrared
November 30 @ 10:00 PM – 2:00 AM
Red, 136 Newark Ave
Join host Hayoner for their monthly installment of Infrared – Jersey City's Sexy Secret at Red located in the basement of Pasta E Vino.
Event Details
Friday
Bethune Night Out: Winter Wonderland
December 1 @ 5:00 PM – 9:30 PM
Bethune Center, 140 Martin Luther King Dr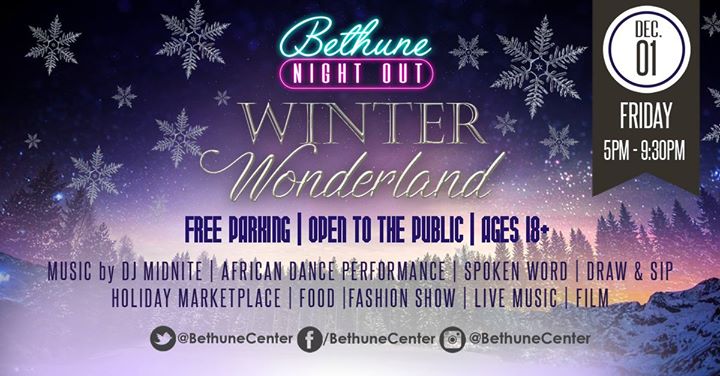 Enjoy a night of fun and entertainment in a warm and inviting atmosphere while mingling with community members!
Event Details
Saturday
NO Southside Marina! Group Photo Protest to Save LSP
December 2 @ 11:00 AM – 11:30 AM
South Side Picnic Area, 200 Morris Pesin Dr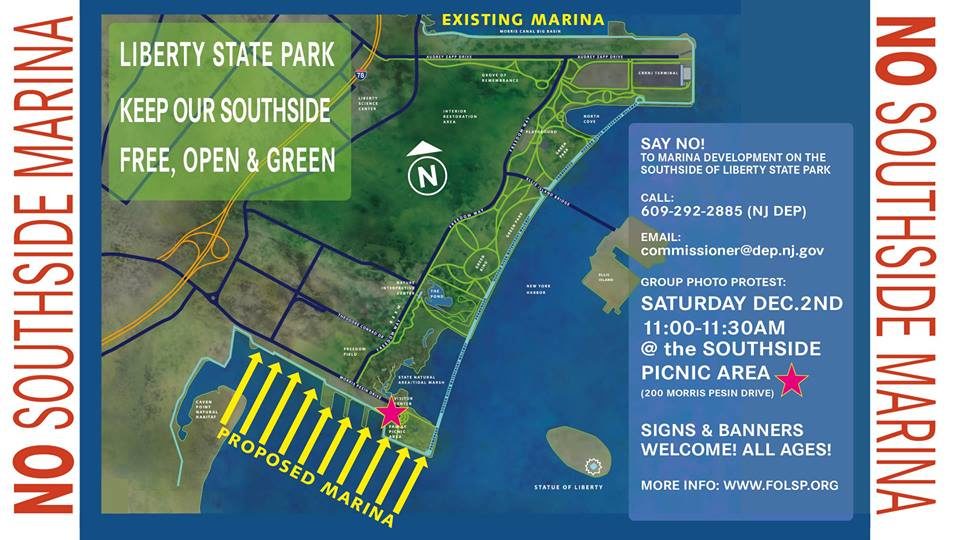 Join Friends of Liberty State Park in showing opposition to the proposed Millionaires' Marina plan at LSP.
Event Details
Stop, Drop, & Crawl
December 2 @ 2:30 PM – 10:30 PM
Visit Site for Participating Bars
Join Stop, Drop, and Crawl Jersey City for a bar crawl benefitting the Annual JCFD Toy Drive in memory of Capt. Mark V. Lee. The goal is to collect toys in exchange for drink/swag giveaways at registration. Stop, Drop, and Crawl Jersey City will also be donating ticket proceeds and sponsor money to the charity. Tickets include a crawl wristband, a drawstring bag to fill with giveaways, concert admission, and the opportunity to purchase raffle tickets for various prizes.
Event Details
Project Greenville Presents: Winter Wonderland
December 2 @ 5:00 PM – 8:00 PM
128 Winfield Ave, Jersey City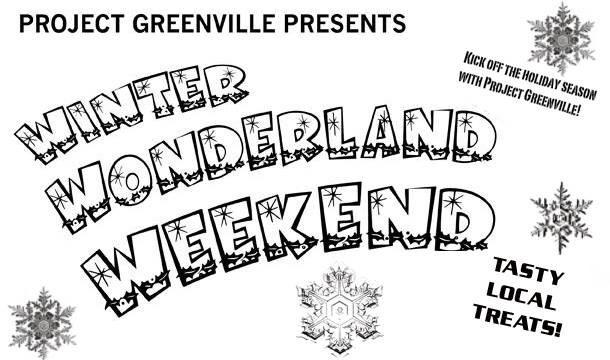 Join Project Greenville on December 1st and/or December 2nd for holiday-themed works of art, local baked goods, a children's toy drive bin, and more!
Event Details
7th Annual Holiday Toy Drive & Happy Hour
December 2 @ 1:00 PM – 4:00 PM
HopsScotch, 286 Washington St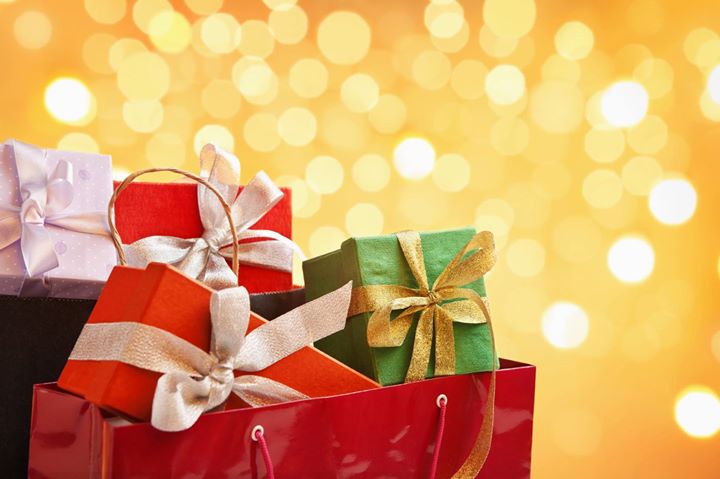 Stop by for Jersey City Ties' 7th annual toy drive and happy hour! All toys and gifts collected will be distributed to members of the Boys & Girls Clubs of Hudson County.
Event Details
Sunday
LHS Pet Photos with Santa
December 3 @ 12:00 PM – 3:00 PM
Liberty Humane Society, 235 Jersey City Blvd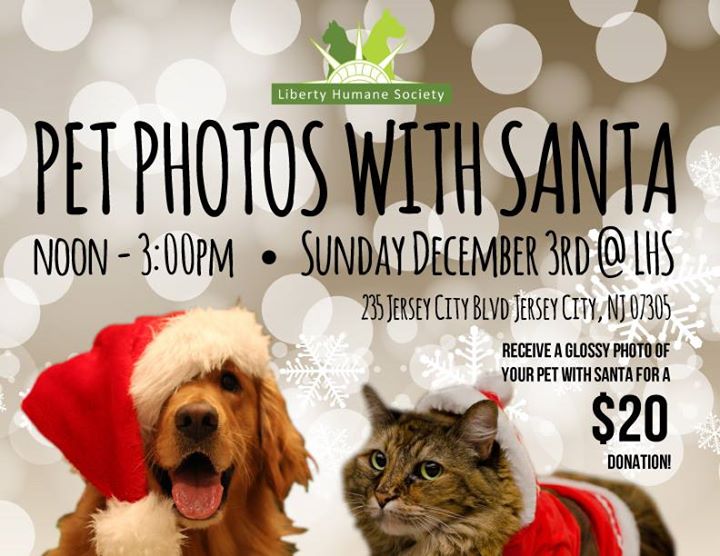 For each $20 donation, you will receive a glossy print of your pet to take home as well as a digital edited copy!
Event Details
---
Upcoming Events
HDSID Annual Christmas Tree & Menorah Lighting.
December 7 @ 6:45 PM – 8:00 PM
Newark Avenue Pedestrian Plaza, Jersey City


Join the HDSID for their annual Historic Downtown Tree Lighting and Menorah Ceremony! Bring the kids for some holiday fun.
Event Details