St. Patrick's Day is just a week away, but it's not too early to plan and celebrate! Kick off the weekend with some music and close it with the St. Patrick's Day parade on Sunday.
Can't seem to find the right event for you? Our Event Calendar has plenty of options!
---
King TJay x Special Executive Presents: The Culture
March 11 @ 8:00 PM – 2:00 AM
On March 11th, King TJay and Special Executive Entertainment bring you THE CULTURE. Hosted by Suaso and our very own Chicpea, you can check out great music from local artists, awesome vendors like Dead Since and Youthful Existence, talented photographers, and more! Don't miss out.
There's a $7 entry when you RSVP.
LSC After Dark: Go Green, Get Lucky
March 16 @ 6:00 PM – 10:00 PM
Liberty Science Center, 222 Jersey City Blvd.
21+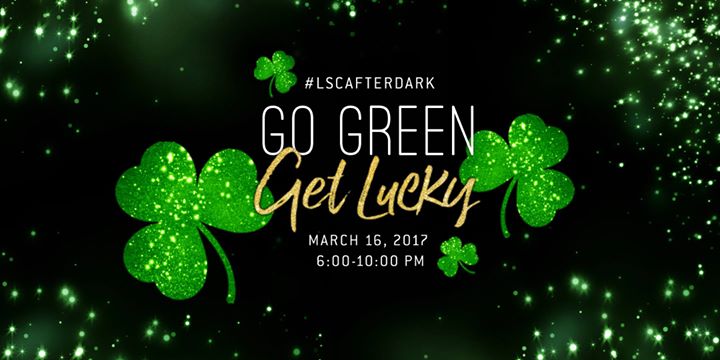 Bring your friends to an after-hours adventure at Liberty Science Center! On the third Thursday of every month, guests 21 and over can enjoy cocktails, food, music, dancing, laser shows, and more.
The next LSC After Dark party, March 16 from 6 to 10 pm, is "Go Green, Get Lucky!"
• Come celebrate St. Patrick's Day by going green with us! Show up in your greenest gear and participate in eco-inspired activities and experiments. When you're saving the planet, you're lucky no matter what!
• Show off your leprechaun moves on the dance floor.
• Experience a new U2 laser show in our massive IMAX Dome Theater.
• Follow the rainbow to find delicious snacks and (green-colored!) cocktails.
• Explore all the exhibits in the building, including the Touch Tunnel, Infinity Climber, Rock Wall, and more.
Get tickets now for a discounted online price. Tickets are $20 per person.
For just $6 more, you can also enjoy our premium exhibition, "MythBusters: The Explosive Exhibition." In this amazing hands-on exhibition, you'll become a MythBuster and put myths to the test, just as they've done on the show for years.
There will be a $5 additional charge for all tickets purchased at the door on the night of the event.
---
Thursday
3. Party With Purpose Winter Benefit
March 9 @ 7:00 PM – 10:00 PM
BIRCH (formerly REIGN), 92 River St., Hoboken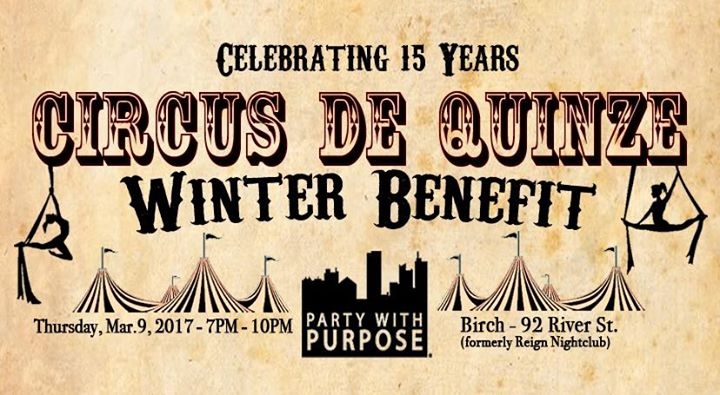 Party With Purpose (PWP) is celebrating 15 Years! Friends, neighbors, charity Partners, and Skeery Jones from Z100 will be celebrating. Toast to over $650K donations to local causes!
Friday
4. Hudson Catholic High School Championship Celebration
March 10 @ 3:30 PM
The Clearport, 769A Bergen Ave., Jersey City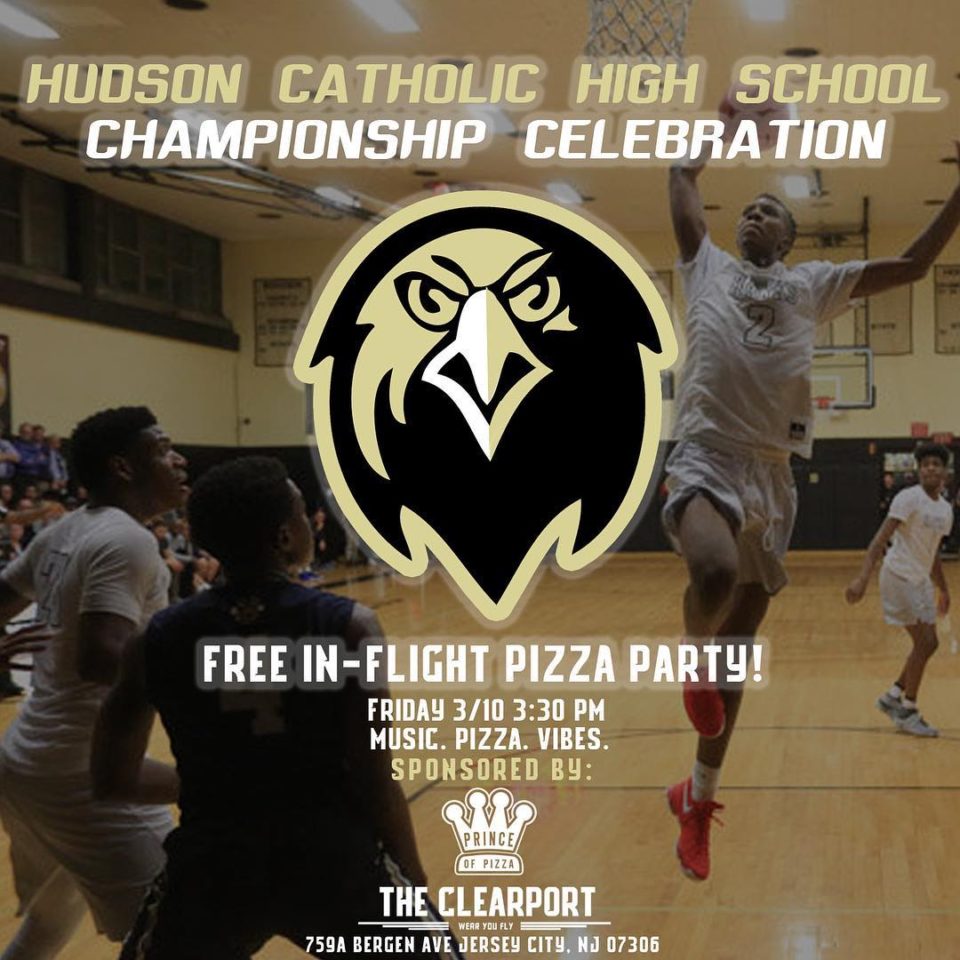 Join The Clearport and Prince Of Pizza as they celebrate Hudson Catholic making the state championships!
5. Porta Music Series
March 10 @ 11:30 PM – 2:30 AM
Porta, 135 Newark Ave. Jersey City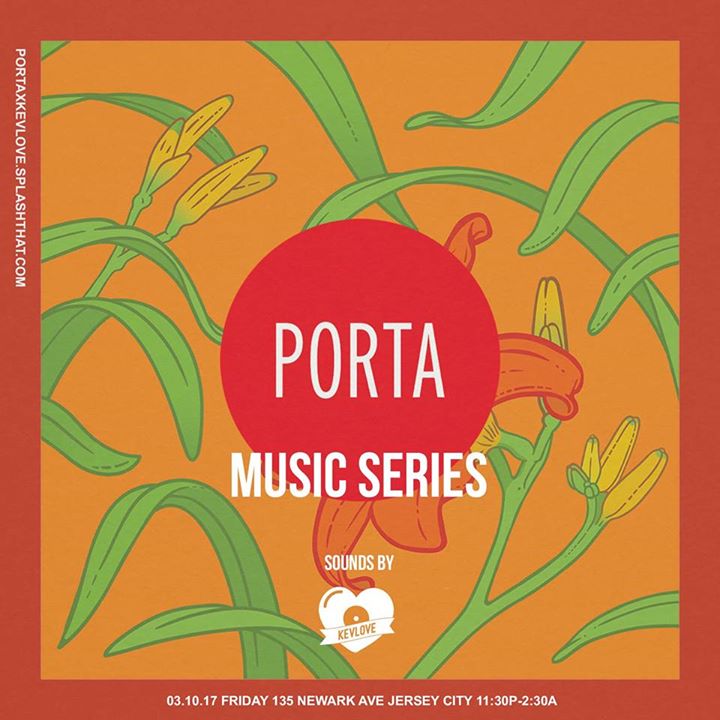 Stop by Porta on Friday night as Kevlove kicks off the weekend and keeps the party going all night. There'll be specialty pizza served all night!
Saturday
6. Opening Reception of SuperWoman! at 107 Bowers Gallery & ArtSpace
March 11 @ 4:00 PM – 8:00 PM
107 Bowers Gallery and ArtSpace, 107 Bowers St., Jersey City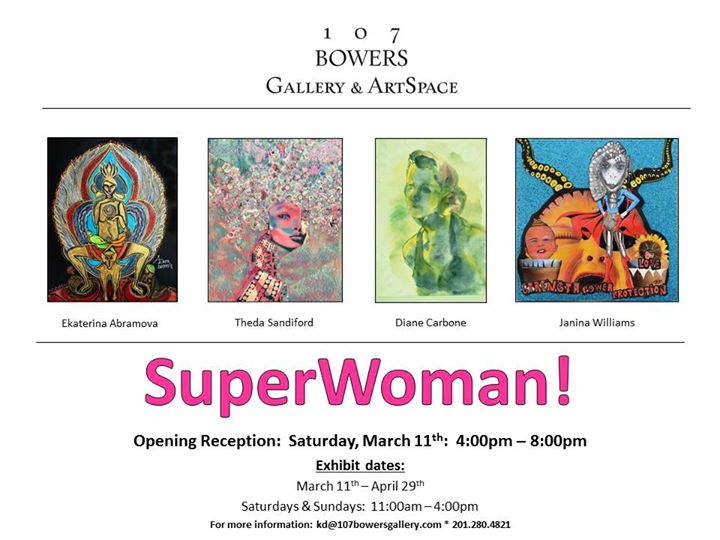 In honor of Women's History Month, celebrate the strong women who influenced our lives by visiting the SuperWoman! exhibit this weekend through April 29th.
7. The Holi & Art Experience
March 11 @ 5:00 PM – 10:00 PM
Barrow Mansion, 83 Wayne St., Jersey City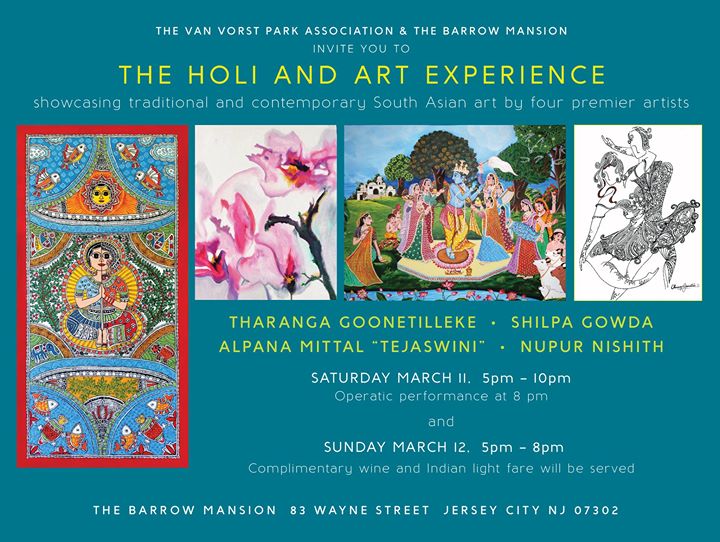 Experience South Asian art, music, and culture to celebrate the colorful spring festival, Holi! There will be complimentary light Indian fare and wine.
8. Dirty Paki Lingerie
March 11 @ 7:30 PM – 9:30 PM
Merseles Studios, 339 Newark Ave., Jersey City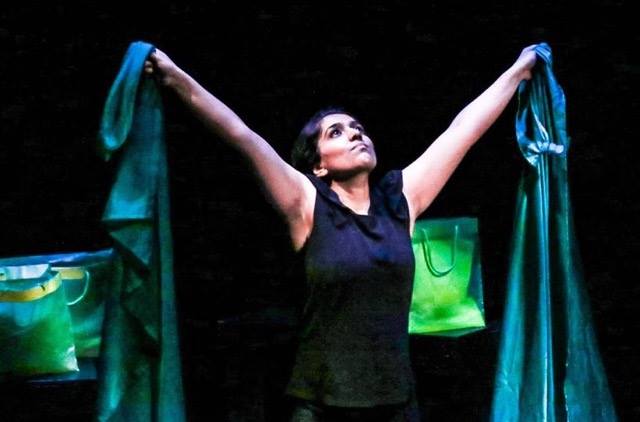 As part of JCTC's Borderless series, check out Dirty Paki Lingerie by Aizzah Fatima.The Wall Street Journal says Dirty Paki Lingerie "breaks down stereotypes of Muslim women in America" and reviewers call it a "must-see" production!
Sunday
9. Purim Boozy Brunch
March 12 @ 12:00 PM – 3:00 PM
Transmission, 150 Bay St., Jersey City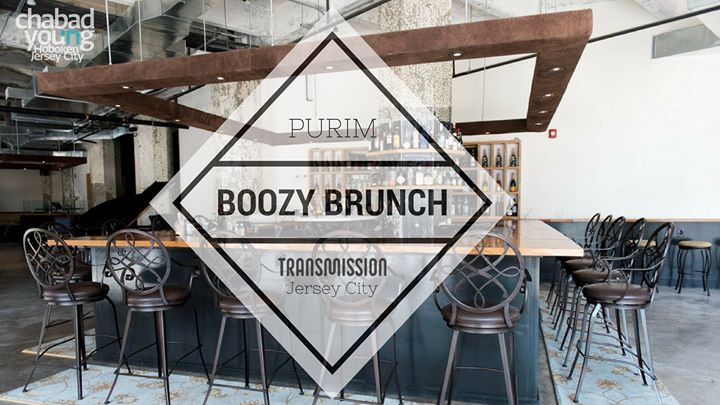 Join young professionals of Hoboken and Jersey City to celebrate Purim with a boozy brunch! There'll be artisanal breads, the 4 Mitzvot of Purim, a photo + gif booth, and more!
10. St. Patrick's Day Parade
March 12 @ 12:30 PM – 2:30 PM
Lincoln Park, Jersey City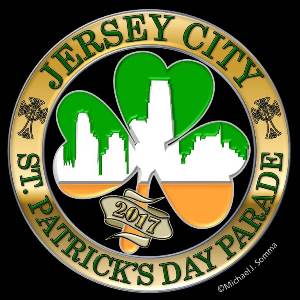 Celebrate Irish culture in the St. Patrick's Day parade this Sunday! It kicks off at Lincoln Park and goes down to the Loew's Theatre!