It seems like a fun-filled weekend, perfect for anyone looking to party or looking to watch a performance. With plenty of options available, we have your top choices for the weekend! Kick it off at the Science Center with "Sexy Science," or end the weekend with a nice little shopping spree at Transmission. Either way, we hope you find something you enjoy!
Want to explore your options? Our Event Calendar has more events for you!
---
LSC After Dark: Sexy Science
February 16 @ 6:00 PM – 10:00 PM
Liberty Science Center, 222 Jersey City Blvd., Jersey City
21+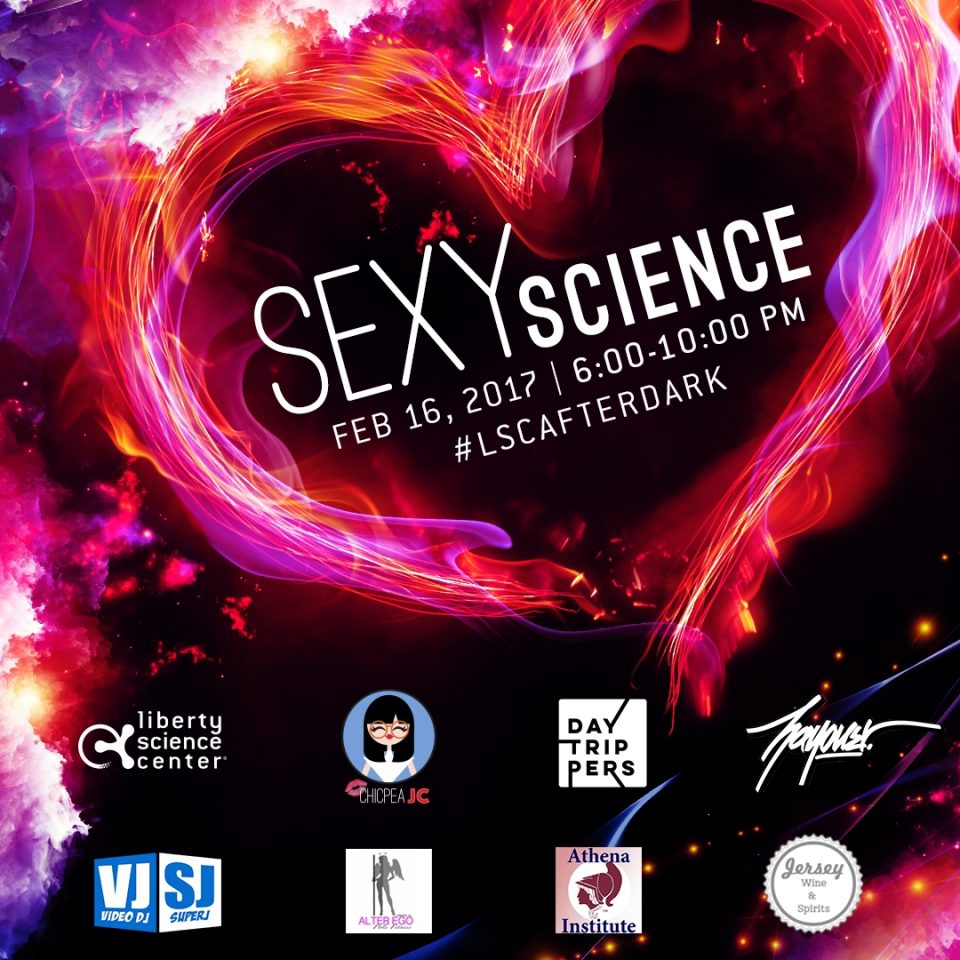 Bring your friends to an after-hours adventure at Liberty Science Center! On the third Thursday of every month, guests 21 and over can enjoy cocktails, food, music, dancing, laser shows, and more.
The next LSC After Dark party is "Sexy Science!"
Admit it: Science is sexy. At this party, you'll learn all about the laws of attraction and the chemicals that make your hands sweat when that special someone walks by.
Let off some steam on the dance floor. Participate in erotic experiments. Come in a pair, in a group, or just come alone…after all, you never know who you might have chemistry with! All the exhibits in the Science Center will be open. Plus, experience a brand new Foo Fighters laser show in LSC's massive IMAX Dome Theater.
Get tickets now for a discounted online price. Tickets are $20 per person. There will be a $5 additional charge for all tickets purchased at the door on the night of the event.
Michael's Birthday at Miss Wong's
February 16 @ 9:00 PM – 2:00 AM
Miss Wong's at Talde, 8 Erie St.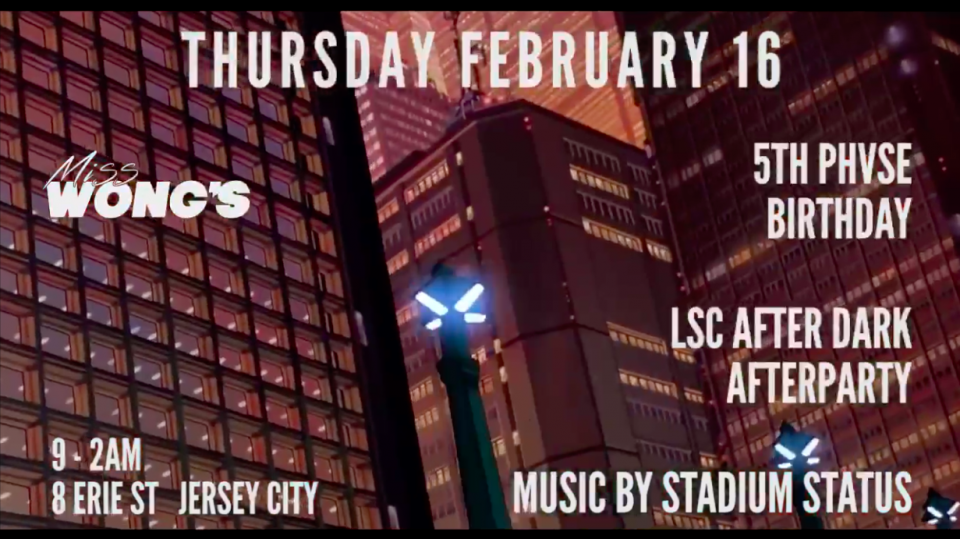 Chicpea team member and incredible photographer Michael (aka @5thphvse) is celebrating his birthday at Miss Wong's on Thursday night. Come through and have a good time!
---
Thursday
3. Call For Submissions – The Box: Borderless
February 1 – February 28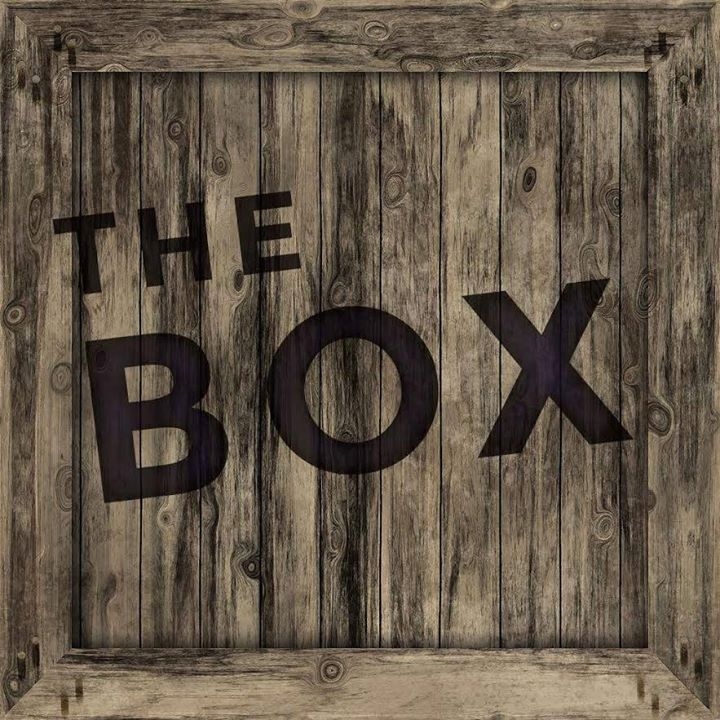 Jersey City Theater Center is calling for submissions in original musical, spoken word, multimedia, dance and other performances pertaining to or inspired by the topic of Borderless: The Box! Check out the details for more info regarding the topic. Send materials (video, recording, text files, images) to dan@jctcenter.org by February 28th! The showcase will be held on March 24th, so be sure to enter.
4. The Vagina Monologues
February 16 @ 6:00 PM
Culinary Conference Center, 161 Newkirk St.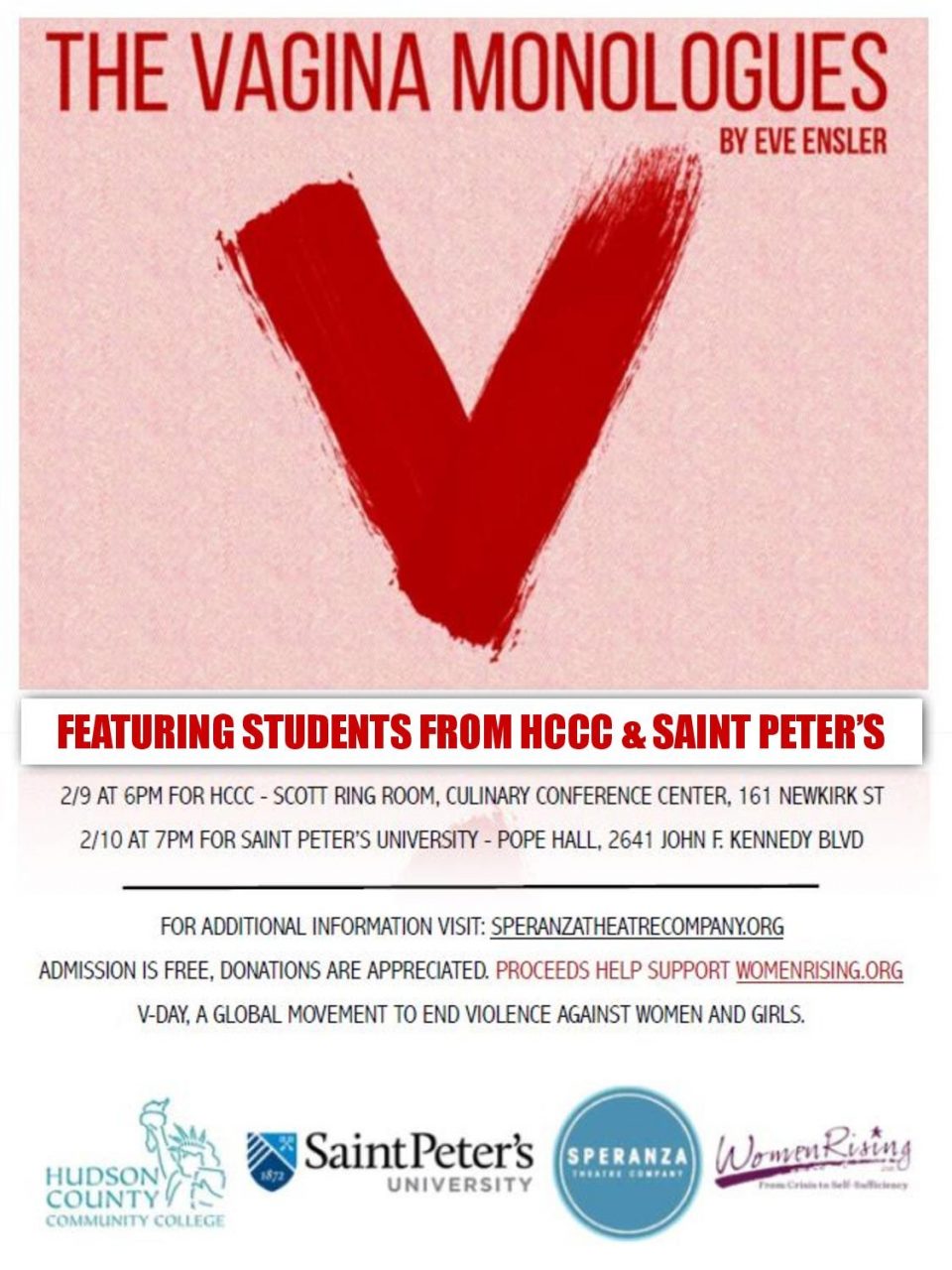 Speranza Theatre Company presents the third annual V-Day benefit readings of Eve Ensler's award-winning play, The Vagina Monologues. The show is free and open to the public, so don't miss out! Donations are greatly appreciated, and all proceeds will benefit local nonprofit WomenRising.
5. In Full Color: Stories in Celebration of Women's History
February 16 @ 8:00 PM
Transmission, 150 Bay St.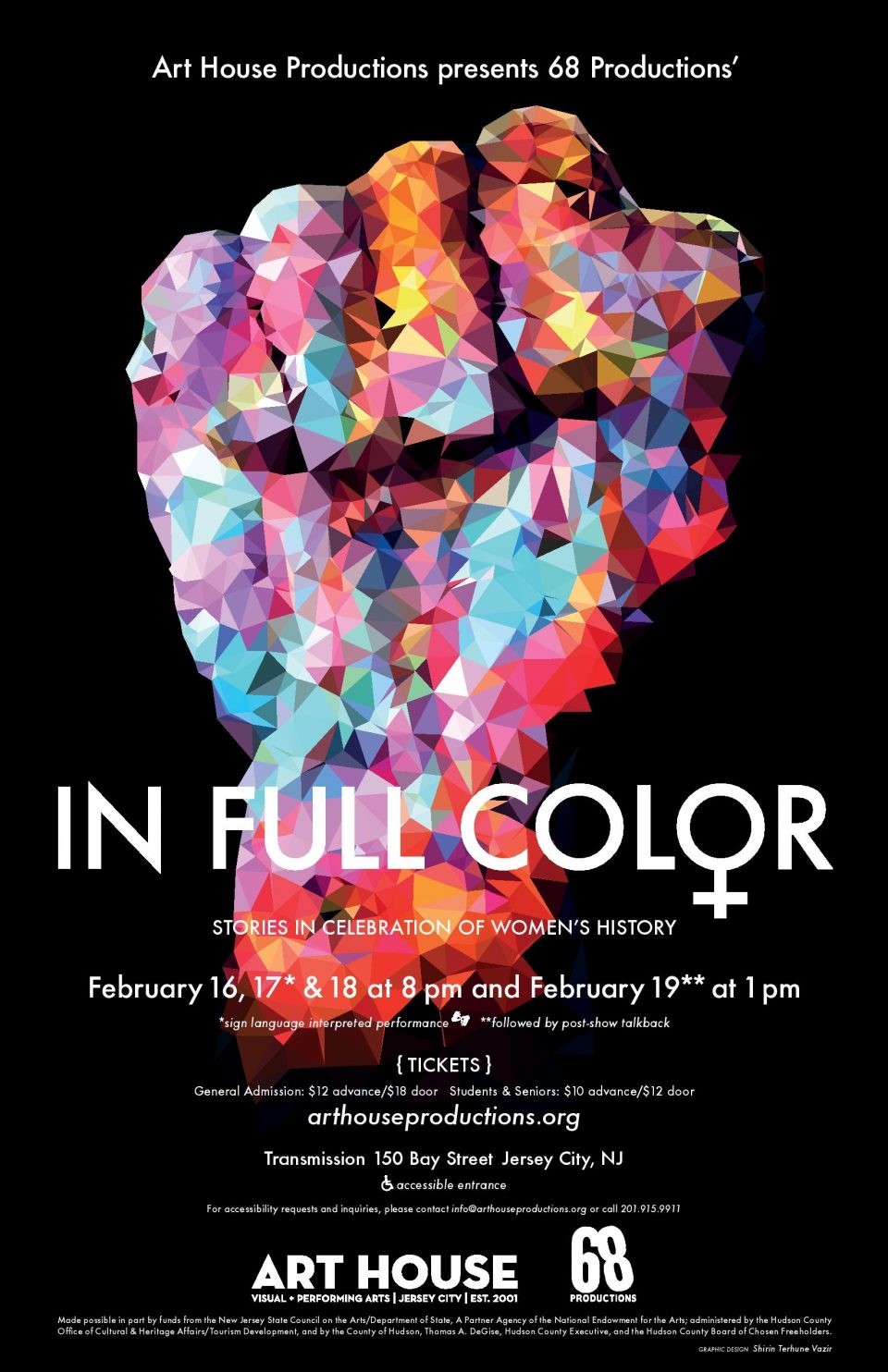 In Full Color is back in Jersey City with 21 women sharing their stories about everything from the pressure to have children to living in Trump's America. Pass by Transmission any day this weekend to catch the performances!
Friday
6. BLACKOUT: Experiencing Race Through Immersive Theatre
February 17 @ 8:00 PM
Merseles Studios, 339-345 Newark Ave.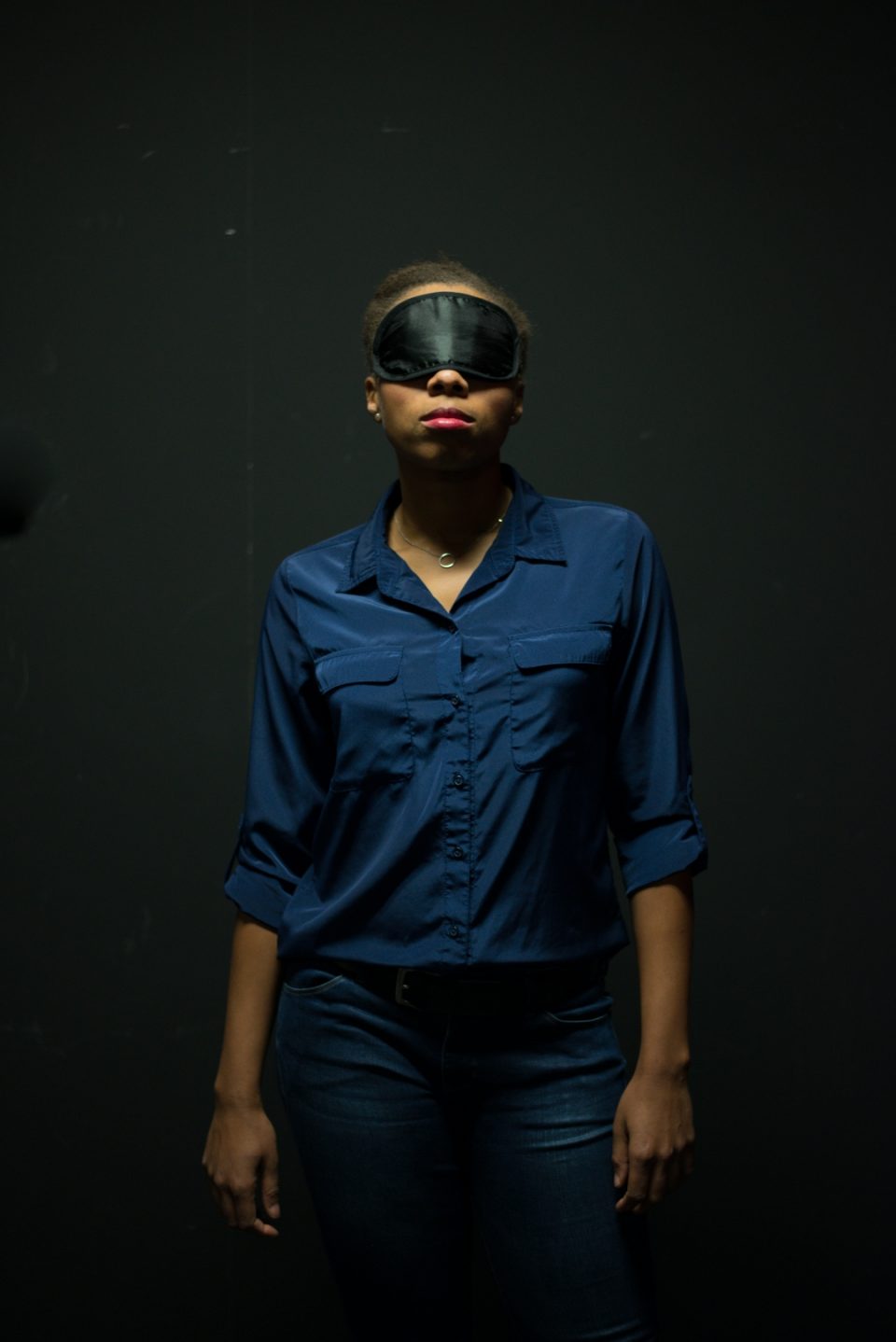 Jersey City Theater Center presents BLACKOUT, a No Peeking Theatre production that takes a look at the black experience in America through a unique and immersive theatre experience. Performances are available all weekend, so find a day that works best for you and experience BLACKOUT.
7. "Sound & Vision" at Transmission
February 17 @ 10:00 PM – February 18 @ 3:00 AM
Transmission, 150 Bay St
$5

Don't forget, there's a party at Transmission every Friday night! From 80s Alternative to Post Punk, you can jam out all night. Admission is free before 11PM, and admission is $5 afterward.
Saturday
8. Sleep Throughout the First Year Workshop
February 18 @ 1:30 PM – 3:00 PM
Michelle Timek Yoga, 150 Bay St. Suite 909

Getting some sleep during the first year of having child and knowing how to manage your child's sleep schedule is crucial. This workshop is meant to address the typical sleep patterns and behaviors for your child's first year, and will also include tips on how to develop a healthy sleep schedule (among plenty of other sleep techniques!).
9. Booze 'n Bites Tour of Downtown JC
February 18 @ 3:00 PM – 6:00 PM

Are you a foodie? Well, Have A Night Jersey City & Jersey Girls Food Tours joined forces to bring you an interactive booze and bites experience! You'll go through a few downtown JC spots (all less than 5 mins away from the next), but there are only a few spaces left for this tour. Secure your spot now!
Sunday
10. Queen of Free Club and United Streets of New York present: The Fashion Museum
February 19 @ 2:00 PM – 8:00 PM
Transmission, 150 Bay St.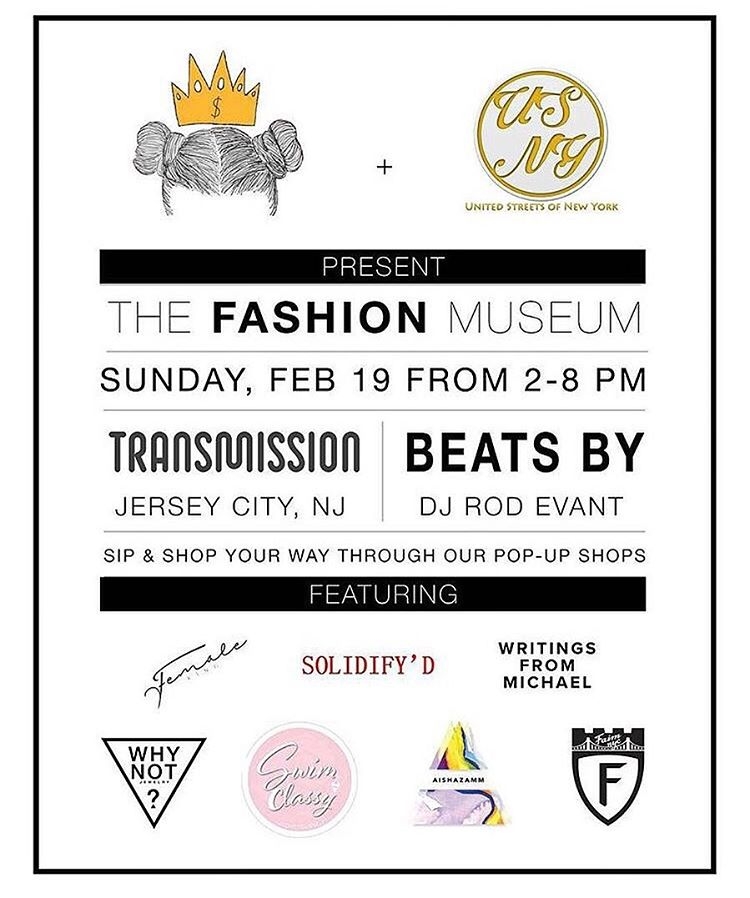 Mark your calendars and get your hands on some new arrivals at this pop-up! There'll be products ranging from jewelry to truly one-of-a-kind fashion pieces. You can't miss this!