This weekend is packed with events. From JC Pride festivities to musical performances, we have you covered for your weekend plans! You can also check out our Event Calendar for other options.
---
Featured Events
Mayweather vs McGregor in the Atrium
August 26 @ 8:00 PM – August 27 @ 2:00 AM
Harborside Atrium, 147 Harborside Financial Center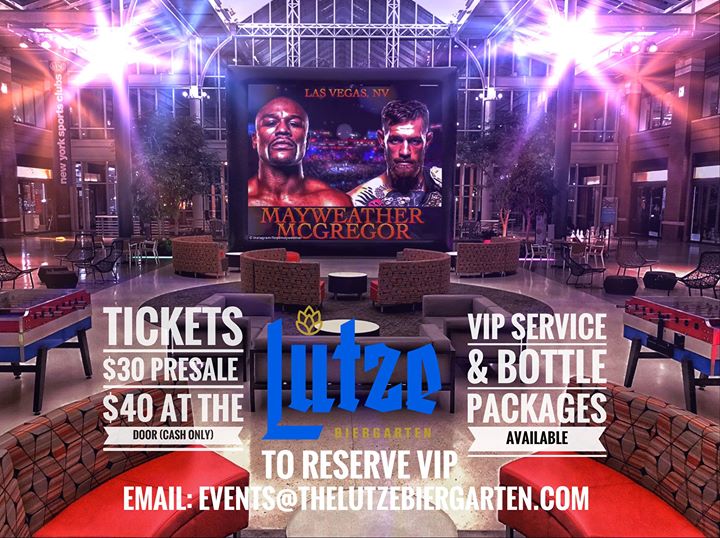 Join The Lutze at the Harborside Atrium the ultimate fight night experience, with two massive 20 x 20 ft. screens showcasing the fight and numerous food vendors throughout the venue. There'll also be a UFC champion coming to sign autographs, give predictions, and fight people in the blowup bouncy boxing ring. Enjoy a DJ, bottle service, VIP tables, and more! Get your tickets! Use code CHICPEA for $10 off.
Event Details
---
Thursday
Vivian Sessoms: Live in the Parlour
August 24 @ 8:00 PM – 10:00 PM
The Parlour at Fox & Crow, 594 Palisade Ave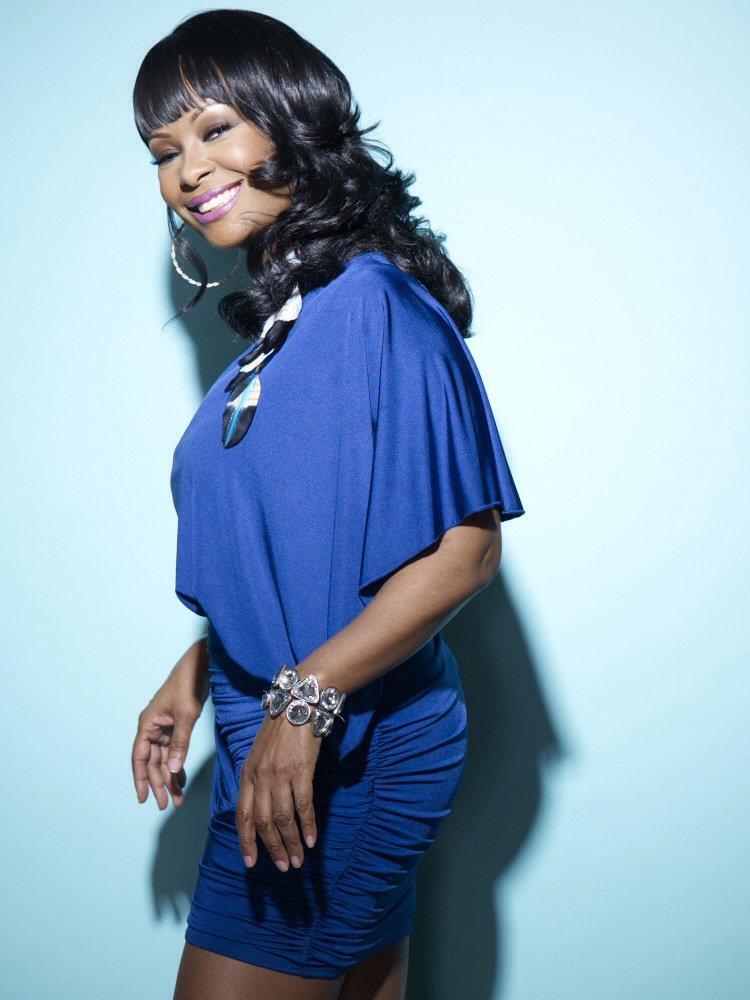 Amazing performer Vivian Sessoms is releasing her third album Life soon. She's worked with legendary artists, and it's an honor to have her perform at The Parlour!
Event Details
Big Hair Girls at The Apple Store
August 24 @ 8:00 PM
Apple Williamsburg, 247 Bedford Ave, Brooklyn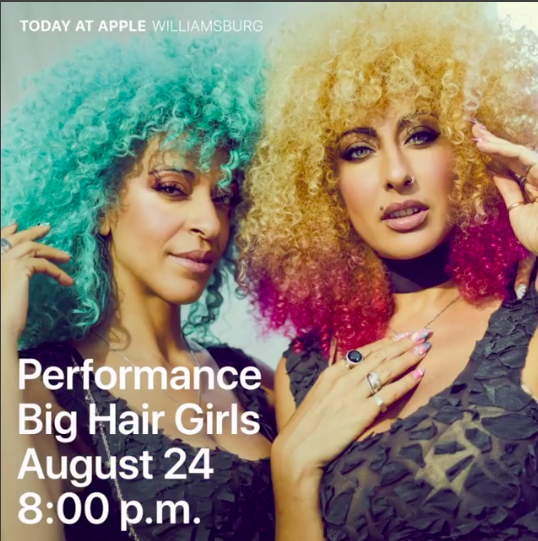 Though clearly not in Jersey City, these Jersey City artists are having a quick performance and preview at the Apple Store in Williamsburg, Brooklyn! It's free, so sign up and join the Big Hair Girls for their show.
Event Details
Friday
The Culture 2 – "We're Up Next" Festival
August 25 @ 9:00 PM – August 26 @ 2:00 AM
Cathedral Hall, 380 Montgomery St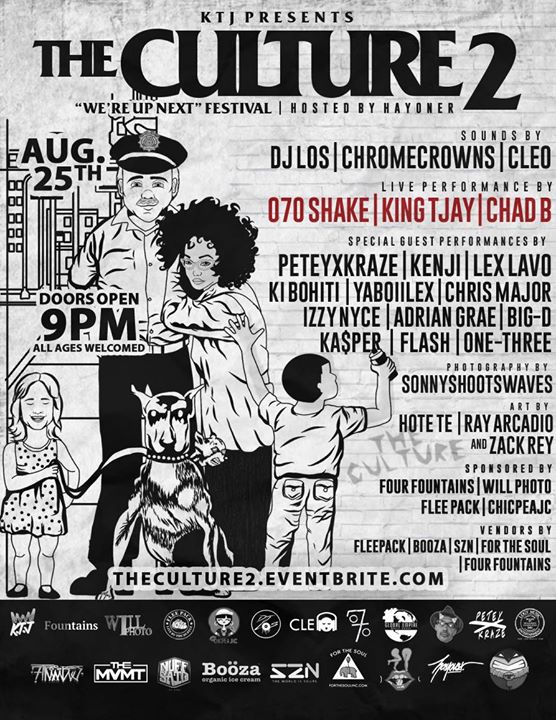 The Culture 2 is the return of a festival displaying the hottest upcoming talent along with live painting, art, vendors, and more representing the culture. You can buy tickets online or at the door!
Event Details
Night Fever
August 25 @ 10:00 PM – August 26 @ 3:00 AM
FM Jersey City, 340 3rd St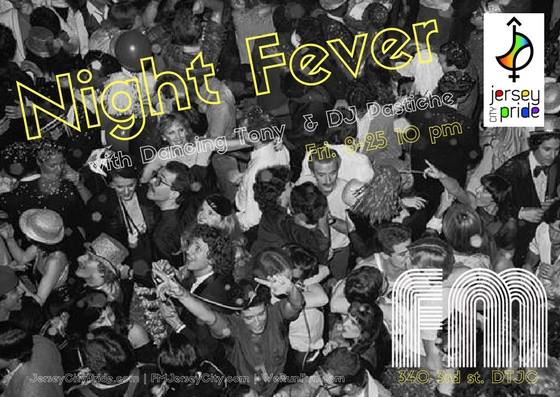 Join Dancing Tony and DJ Pastiche for Night Fever, a 70's Disco dance party in celebration of JC Pride Week!
Event Details
Saturday
The Power Walk for Dress for Success Hudson County
August 26 @ 9:00 AM – 1:30 PM
Lincoln Park, Jersey City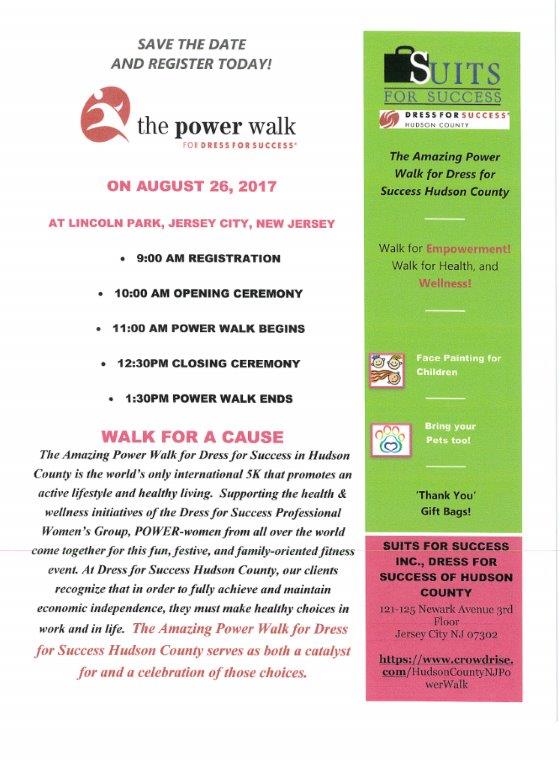 The Power Walk for Dress for Success is the international 5K walk that promotes an active lifestyle and healthy living. This annual event celebrates family, fitness, and financial independence, and this is Dress for Success' 8th year doing the power walk!
Event Details
4th Annual Cultural Diversity Festival in Jersey City
August 26 @ 10:00 AM – 2:00 PM
Hamilton Park, Jersey City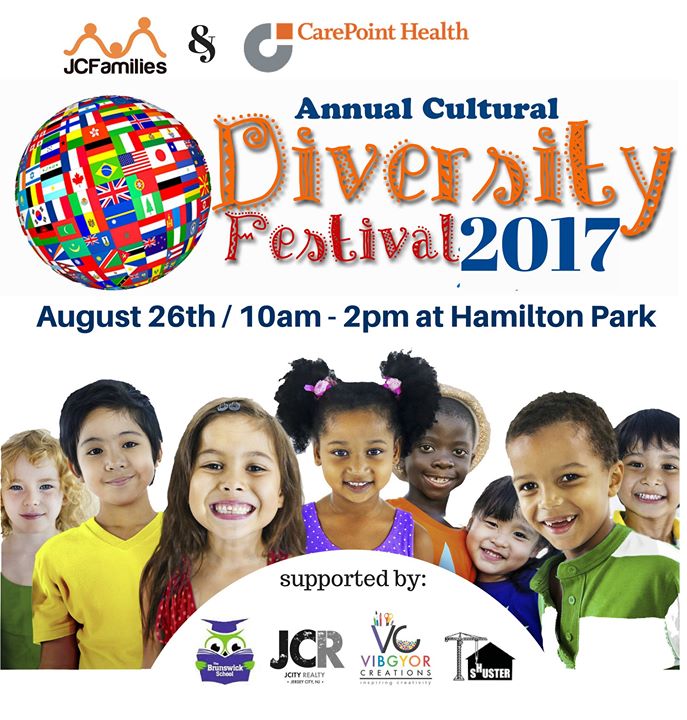 Join JC Families for their 4th annual Cultural Diversity Festival! Celebrate the diversity in Jersey City with fun and culture-related activities planned for the whole family, arts & crafts, musical acts, dancers, an art show, and lots of delicious food representing the various cultures in the community.
Event Details
Jersey City LGBT Pride Festival
August 26 @ 1:00 PM – 9:00 PM
Newark Ave Pedestrian Plaza, Jersey City


Gayborhood Jersey City & Humanity Pride Productions are hosting the 17th Annual Jersey City LGBT Pride Festival! The JC Pride Festival celebrates the diversity of the LGBTQ+ community and allies in Hudson County the NYC area.
Event Details
JC Pride Festival After Party
August 26 @ 9:00 PM – August 27 @ 2:00 AM
Transmission, 150 Bay St.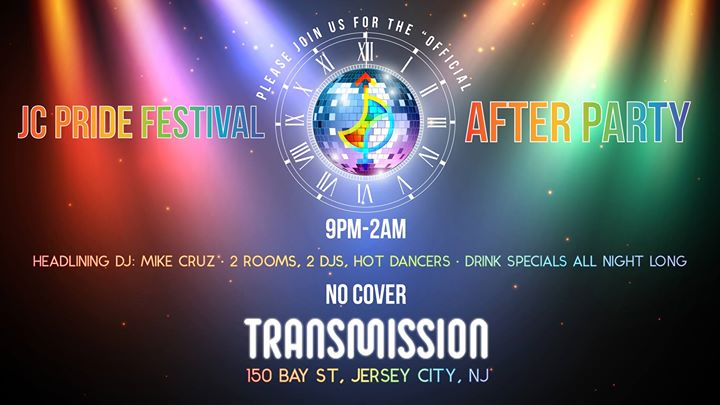 Head over to Transmission for the official festival after party, featuring DJs, dancers, and drink specials!
Event Details
Sunday
Hold the Chaser presents A Mixer for Black & Latin Creatives
August 27 @ 5:00 PM – 10:00 PM
LITM, 140 Newark Ave

Stop by LITM and join HoldTheChaserPodcast as they host a free mixer for creators of color to network and exchange ideas. RSVP at holdthechasercreativesmixer.eventbrite.com!
Event Details