We hope you're all well-rested after this 4th of July weekend! There are still plenty of events coming up this weekend, and we have our top picks ready for you!
Can't find any events you're interested in, or want to find some events for the rest of the week? Check out our Event Calendar!
---
Thursday
Buckcherry, MoTHER, and Common Wealth
July 6 @ 7:00 PM – 10:30 PM
White Eagle Hall, 335-337 Newark Ave.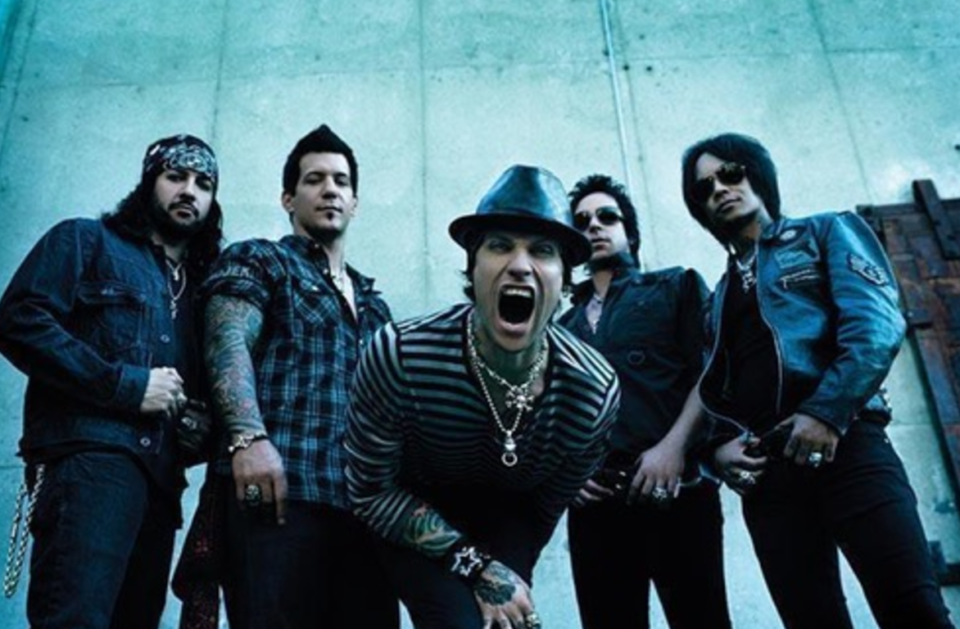 Catch a rock show with a great lineup at White Eagle Hall to start off your weekend!
Event Details
Comedy Open Mic
July 6 @ 8:00 PM – 10:00 PM
Basement of Porta, 135 Newark Ave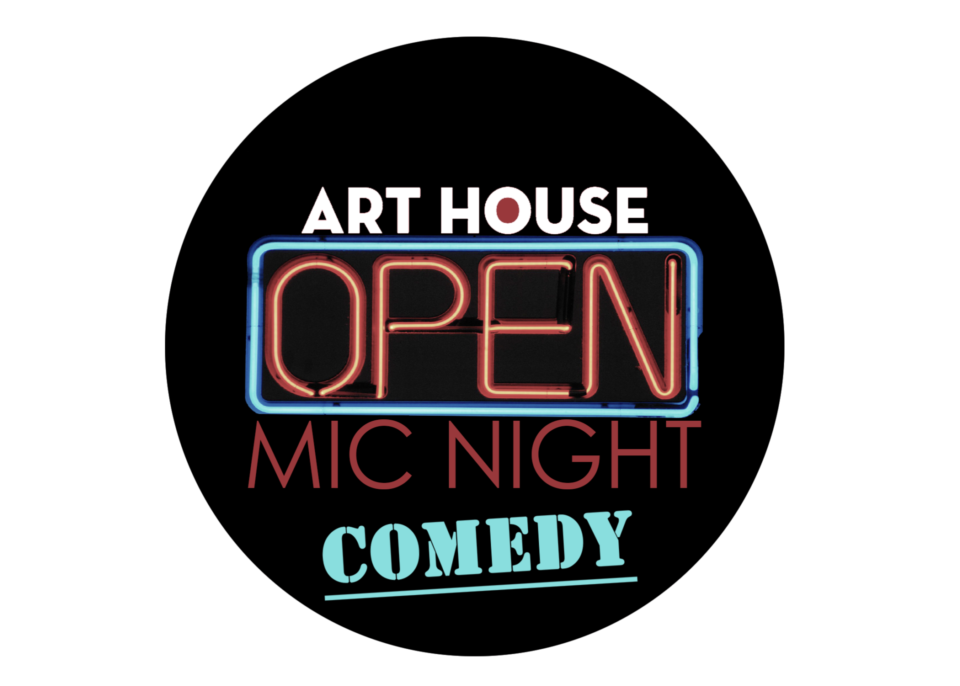 Stop by Porta to test your comedy skills at their Comedy Open Mic! $5 dollars gets you five minutes of performance time, and the night runs lotto style.
Event Details
Friday
Le Grand Bazaar JC
July 7 @ 12:00 PM – 9:00 PM
Grove Street PATH Plaza, Jersey City

Shop through a collection of handmade, vintage, and vinyl dealers in this outdoor market!
Event Details
VineArt at the Cemetery
July 7 @ 7:00 PM – 10:00 PM
The Historic Jersey City and Harsimus Cemetery, 435 Newark Ave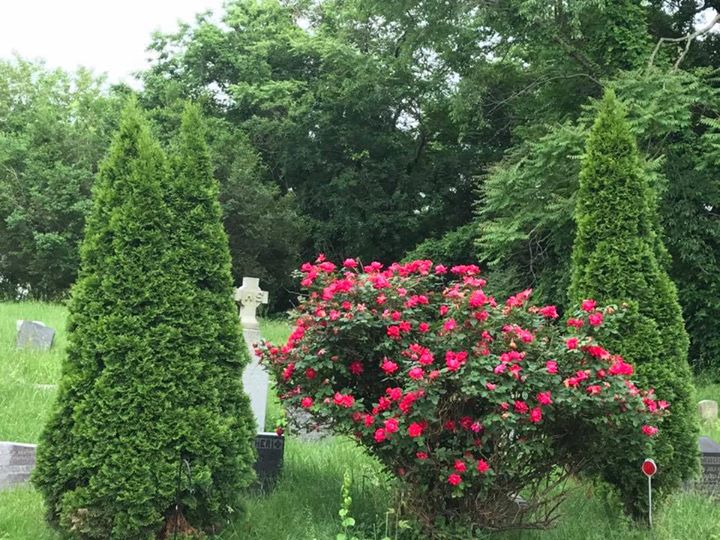 Paint under the stars with local artist Diane Fleming! Supplies will be provided as well as two tickets for refreshments. There's a $30 fee, and all proceeds benefit the volunteer cemetery preservation mission.
Event Details
Color In Consciousness
July 7 @ 9:30 PM – July 8 @ 1:00 AM
Cafe Sole, 496 Communipaw Ave.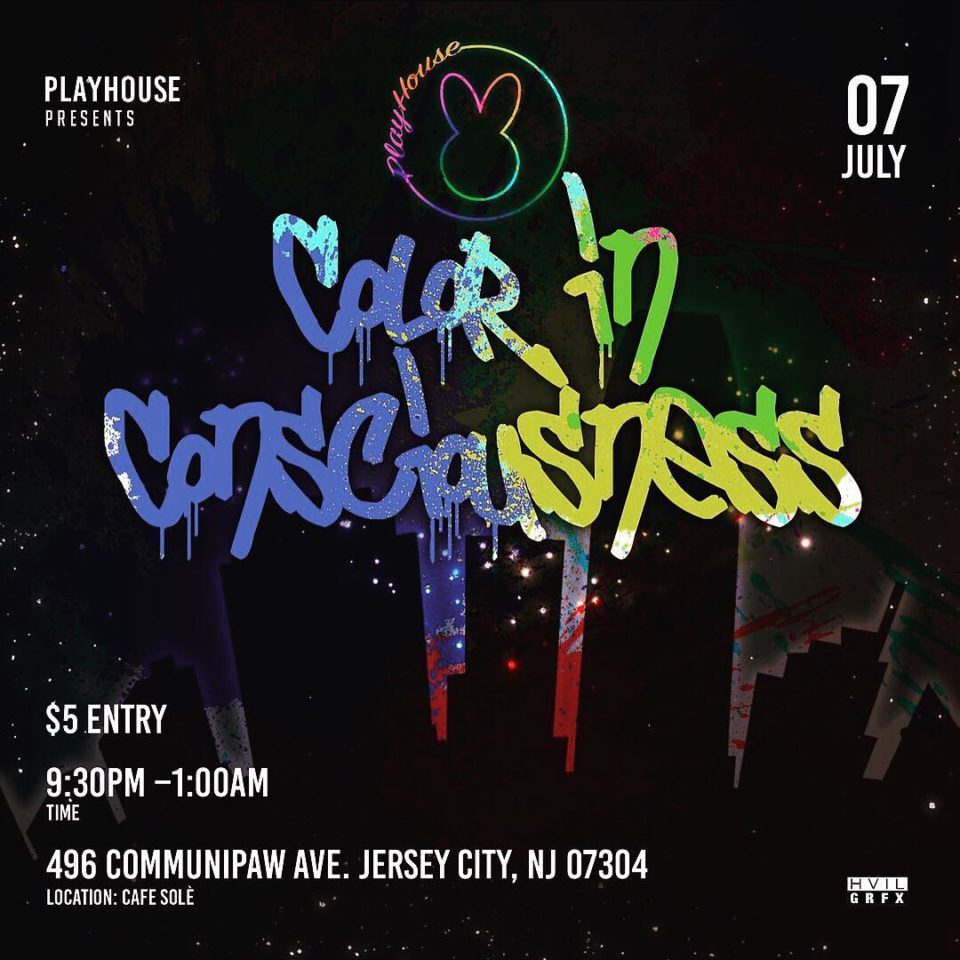 Join PlayHouse for Color In Consciousness, a creative and educational experience with music and art, as well as booths to discuss social issues. It's $5 online and $10 at the door!
Event Details
Saturday
HCCC Summer Book Fair
July 8 @ 11:00 AM  – 4:00 PM
HCCC Culinary Arts Plaza Park, 161 Newkirk St.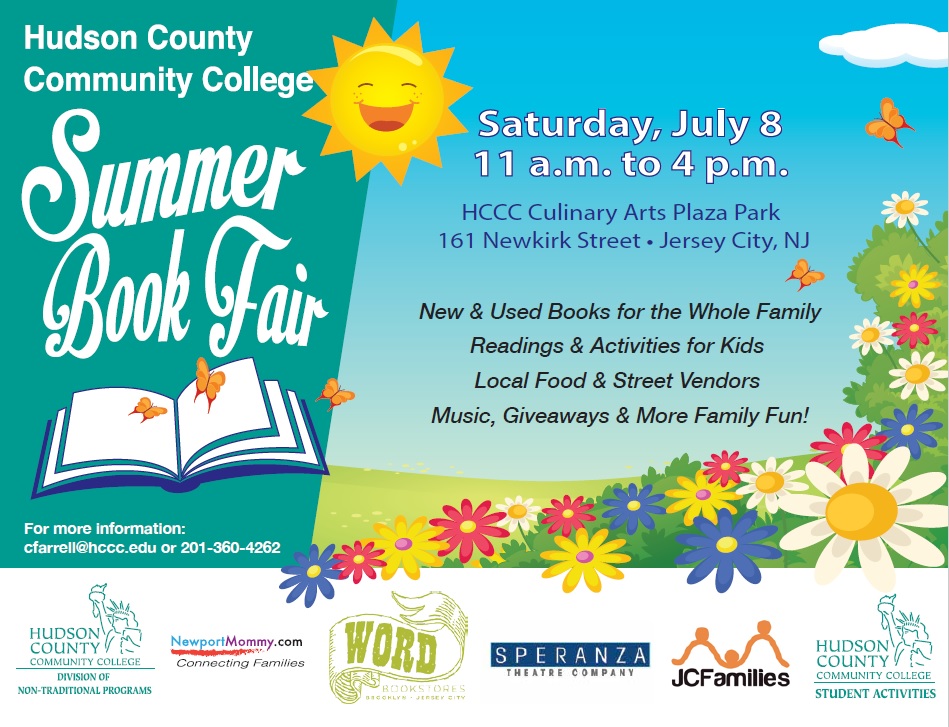 Join Hudson County Community College, Newport Mommy, WORD Bookstore, and Speranza Theater Co. for a day of family fun at HCCC's Summer Book Fair!
Event Details
The Pacific Flea Antique and Artists Market
July 8 @ 11:00 AM – 5:00 PM
Pacific Flea, 149 Pacific Ave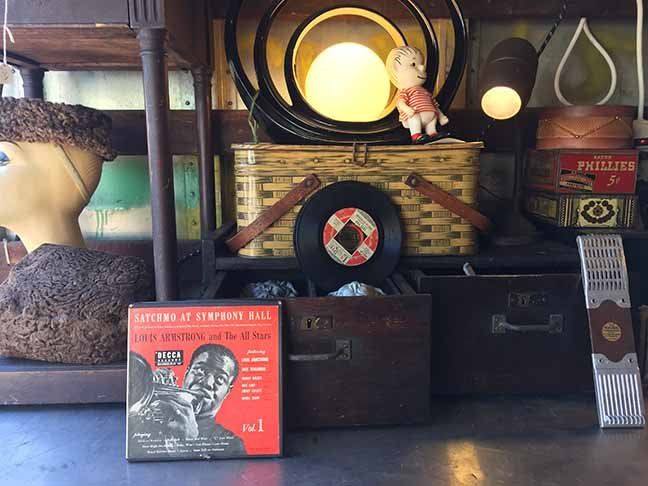 Stop by Pacific Flea for their Antique and Art Market featuring all types of vendors, including those who sell photos of abandoned locations or vintage clothing!
Event Details
Slow Ride Saturday at FM
July 8 @ 10:00 PM – July 9 @ 3:00 AM
FM, 340 3rd St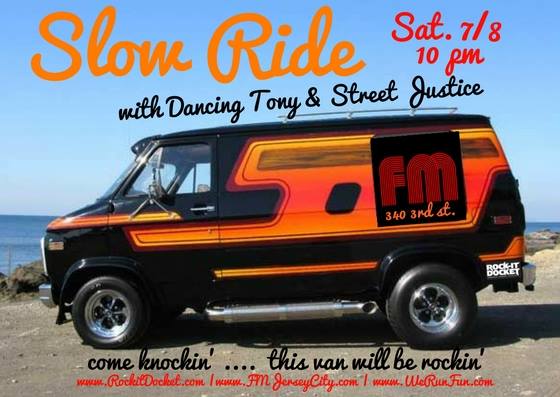 Stop by FM to jam out to some 70s tunes with Dancing Tony & Street Justice.
Event Details
Sunday
LPVJC's 8th Annual KickOff BBQ
July 9 @ 10:00 AM – 10:00 PM
Lincoln Park, Communipaw Ave.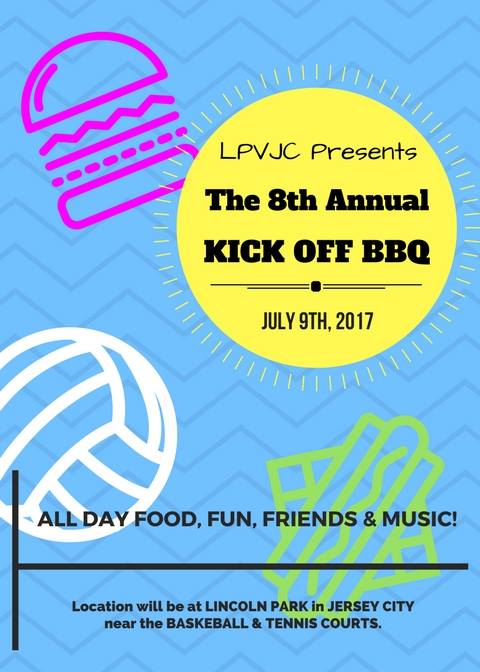 Don't miss the Lincoln Park BBQ! It's potluck style, so bring some food or drinks, bring your family or friends, and have some summer fun!
Event Details
4th Annual It's All Love BBQ
July 9 @ 12:00pm – 7:00pm
Caven Point, Jersey City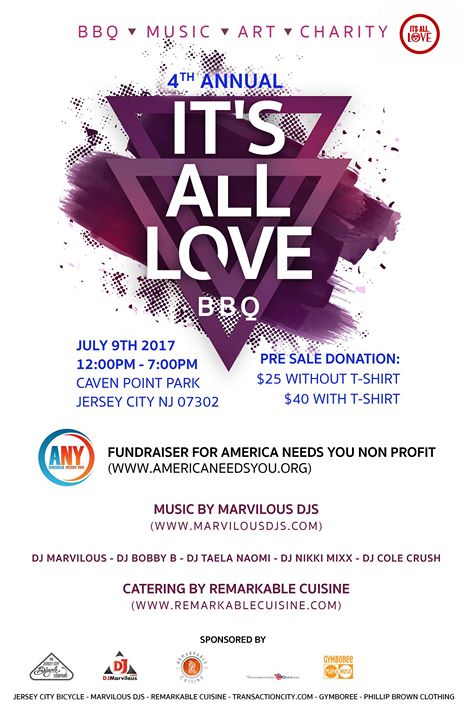 Join the It's All Love Community for a fundraiser for America Needs You NJ. Admission starts at $25 and children 10 & under are free, so stop by to raise money and enjoy some music, arts, food, and more!
Event Details
---
Upcoming Events
PERC Shelter Donation Drive
July 11 @ 5:00 PM – 8:00 PM
Porta, 135 Newark Ave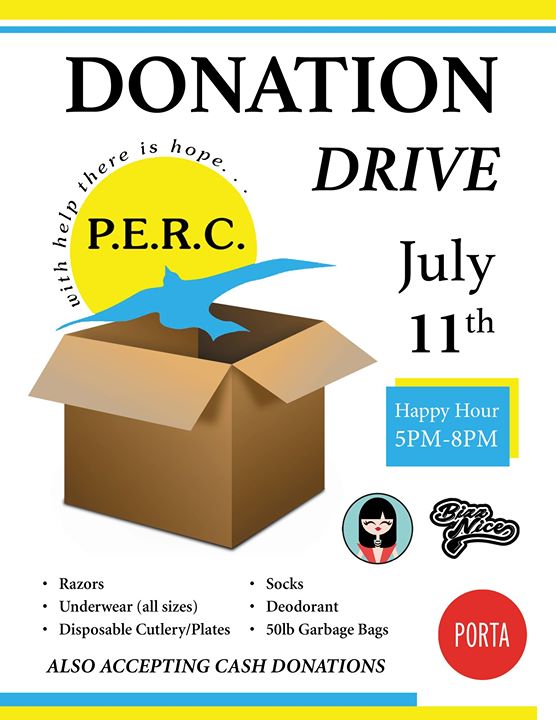 Join us for a happy hour donation drive to benefit PERC, a shelter that services the homeless in Hudson County. They are in need off supplies and cash donations! There will be food and drink specials, beats by Bizznice! So come on by and hang with us for a great cause.
Event Details
That 70s Party
July 21 @ 9:00 PM – July 22 @ 2:00 AM
FM, 340 3rd St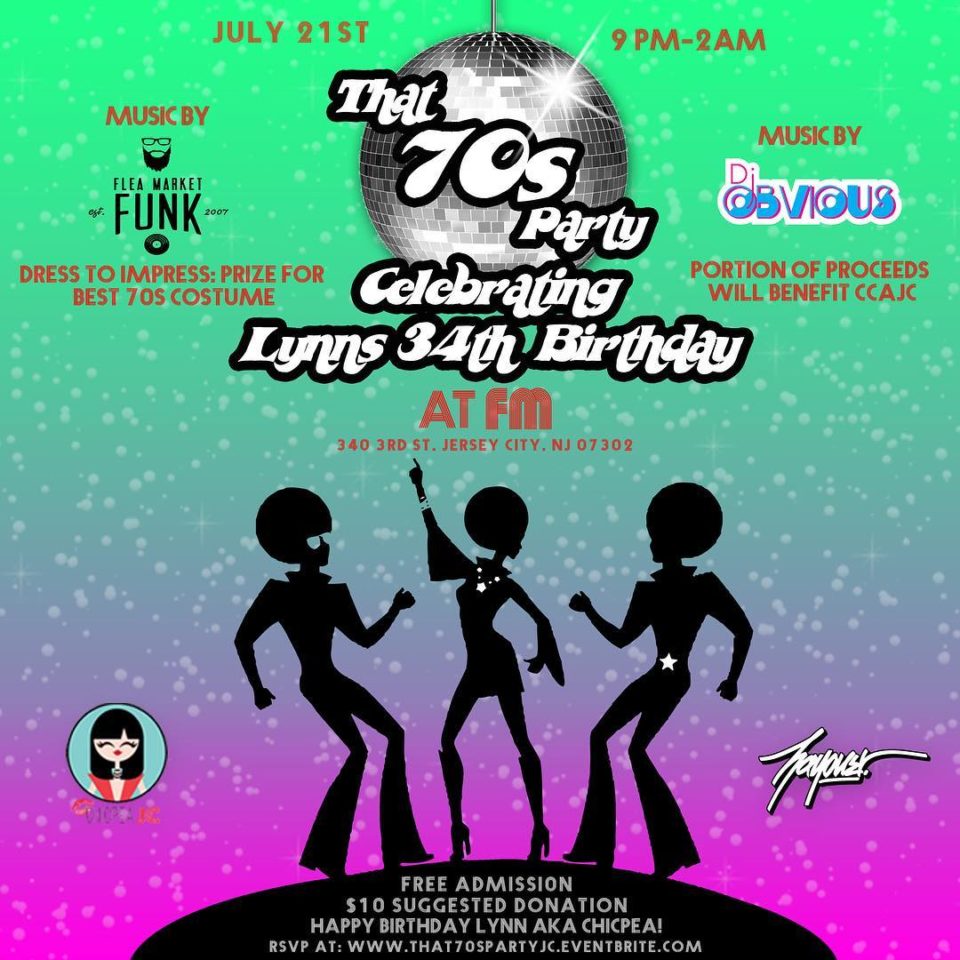 Lynn's 34th birthday 70s-themed party benefiting Content Creators Academy at FM in Jersey City! Come dressed to impress in your 70s gear (there's a prize for Best Outfit). Hosted by Hayoner with DJ Prestige & DJ Obvious, performances by Naja Young and Sasha, and passed hors d'oeuvres from 9PM to 11PM!
There's a $10 suggested donation, and all proceeds go to Content Creators Academy, a mentorship program for youth interested in Digital Media.
Event Details
Forever Young Festival
July 22 @ 12:00 PM – 10:00 PM
The Lutze Biergarten, 15 Second St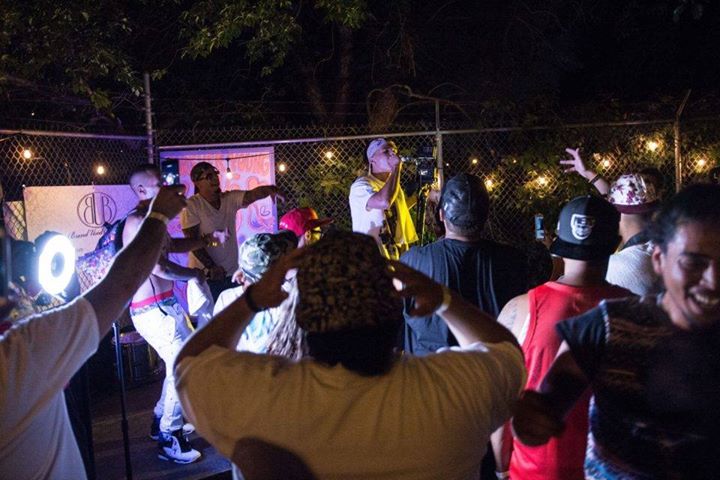 Chicpeajc and HayOner Present Forever Young: An Outdoor Music Festival in JC. It'll also be the launch of Lutze Eats at the Lutze Biergarten! Enjoy music, food, and a great view. It's $5 at the door, and a portion of the proceeds will benefit Content Creators Academy.
Event Details