Warm weather comes in and the parties come out! Have some fun with us this weekend or find something relaxing for you and your friends.
Can't find any events you're interested in, or want to find some events for the rest of the week? Our Event Calendar has some other options for you!
---
Featured Events
May the 4th Be With You
May 4 @ 11:00 PM – 2:00 AM
Porta, 135 Newark Ave.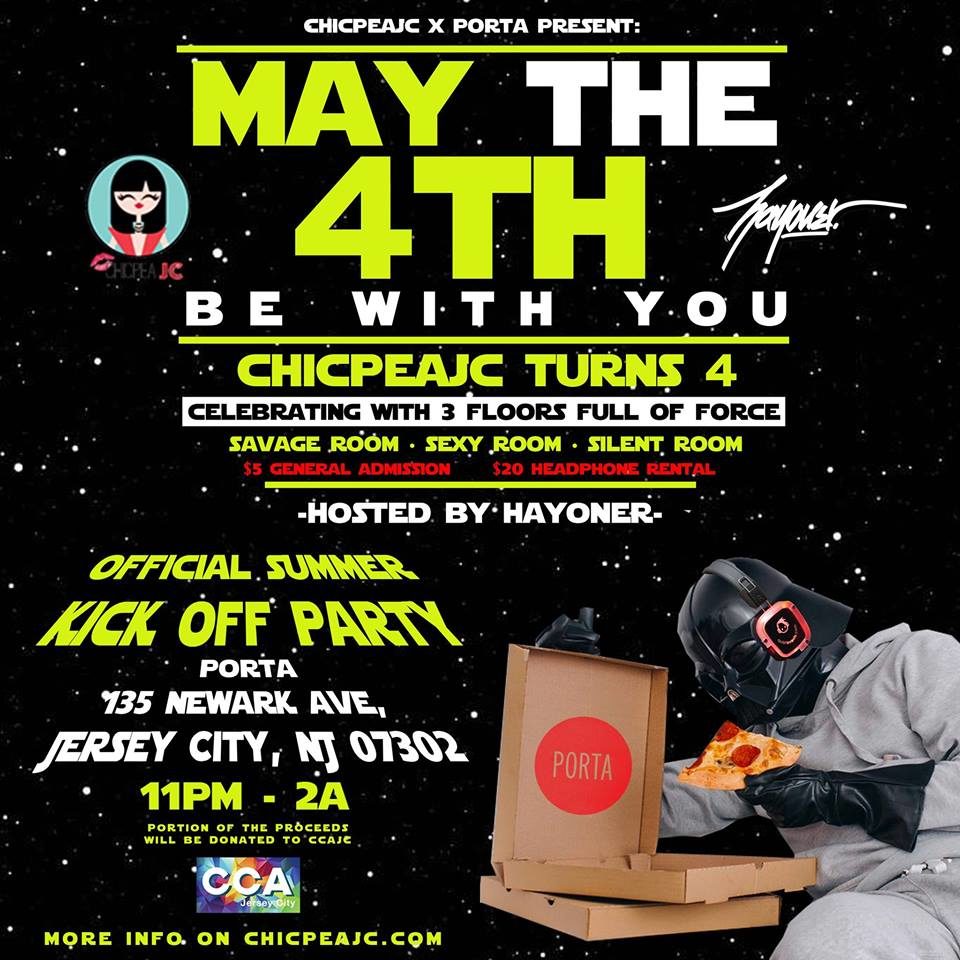 ChicpeaJC x Porta Presents: May the 4th Be With You, a fun summer kick off party celebrating the blog's 4 year anniversary. There'll be three floors, each one with their own twist. Proceeds to benefit Content Creators Academy. Get your tickets now!
Event Details
Cinco de Mayo at Gringo's
May 5 @ 12:00 PM – 10:00 PM
Gringo's Tacos, 12 Coles St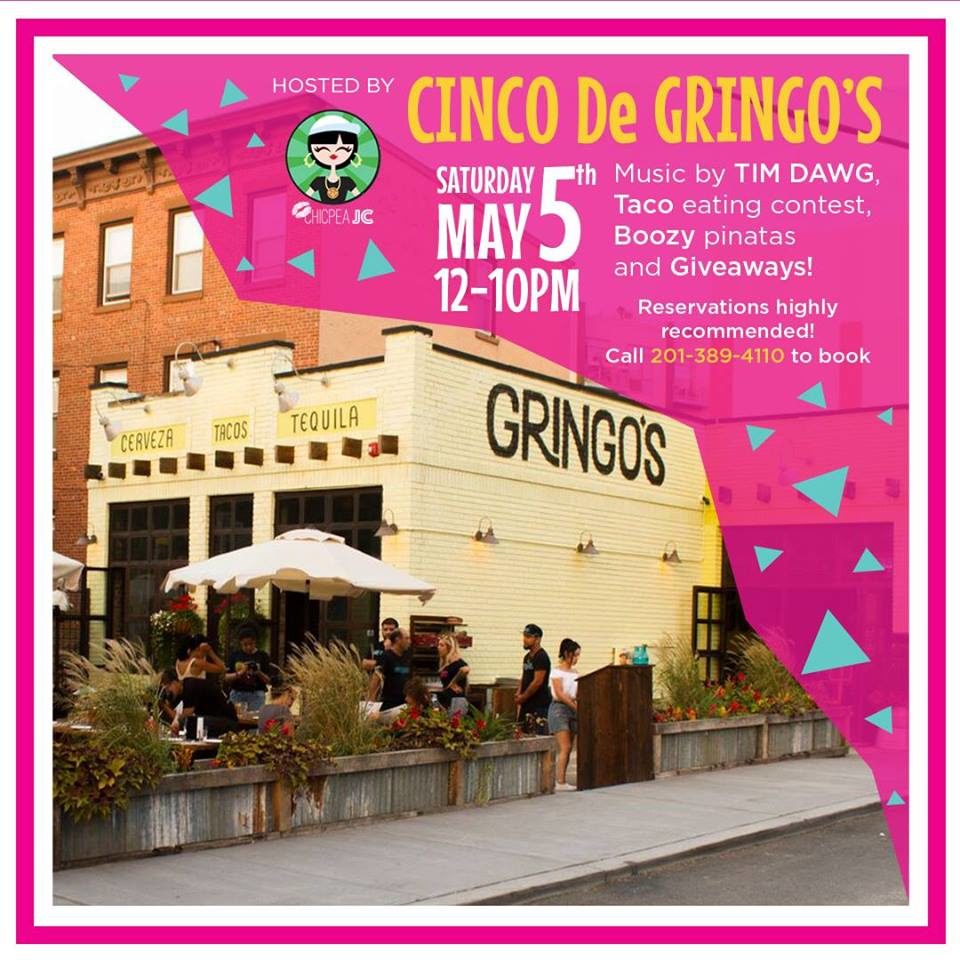 Enjoy food, drinks and music all day! There'll be a taco eating contest, boozy pints, and tons of giveaways.
Event Details
Jersey City Food Truck Fest
May 5 @ 12:00 PM – 7:30 PM
Urby Parking Lot, 200 Greene St.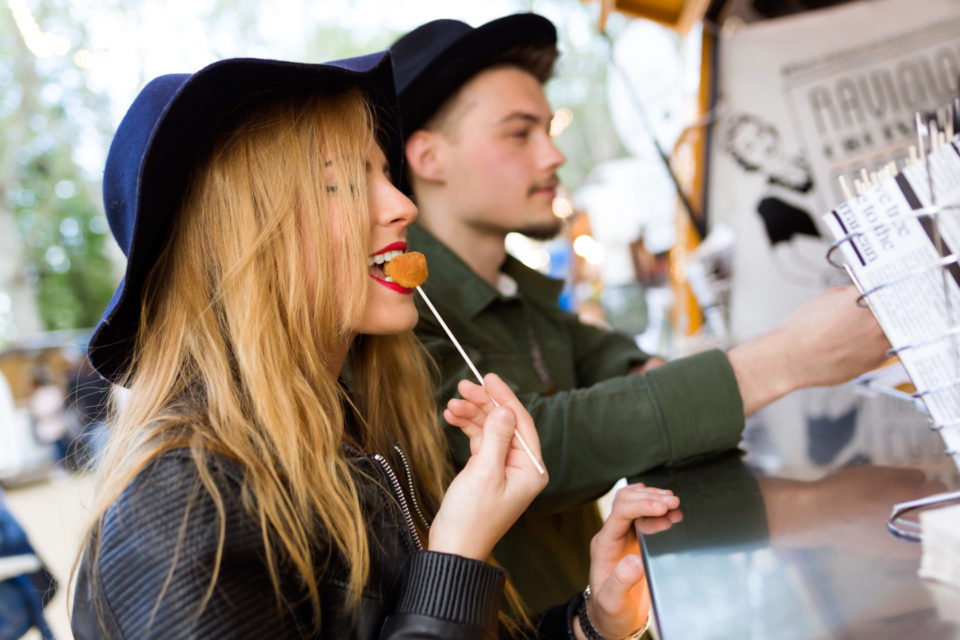 Enjoy some delicious food, music, kids rides, and more! LIve music will be provided by a Mariachi band, 3AM Tokyo, and more. It's family friendly and admission is only $5.
Event Details
---
Thursday
'The Flower Show' Opening Reception
May 3 @ 6:00 PM – 10:00 PM
SMUSH Gallery, 340 Summit Ave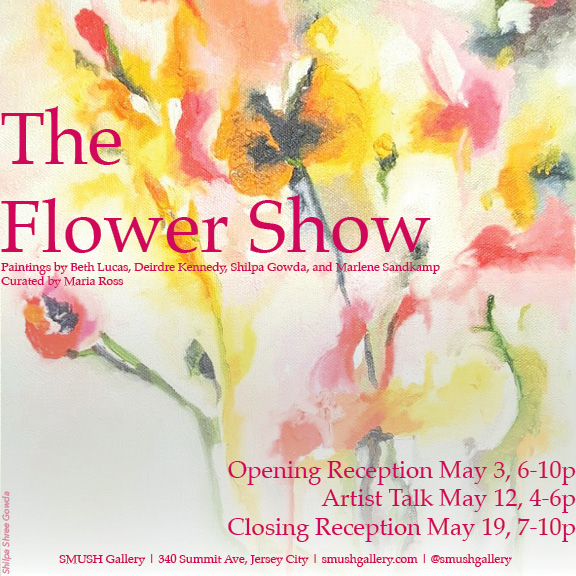 Stop by SMUSH Gallery for the opening of their newest exhibition, The Flower Show. This features the work of Beth Lucas, Deirdre Kennedy, Shilpa Gowda, and Marlene Sandkamp, curated by Maria Ross.
Event Details
Gabriel Alegria Afro-Peruvian Sextet
May 3 @ 7:00 PM – 10:00 PM
West Side Theatre at NJCU, 285 West Side Ave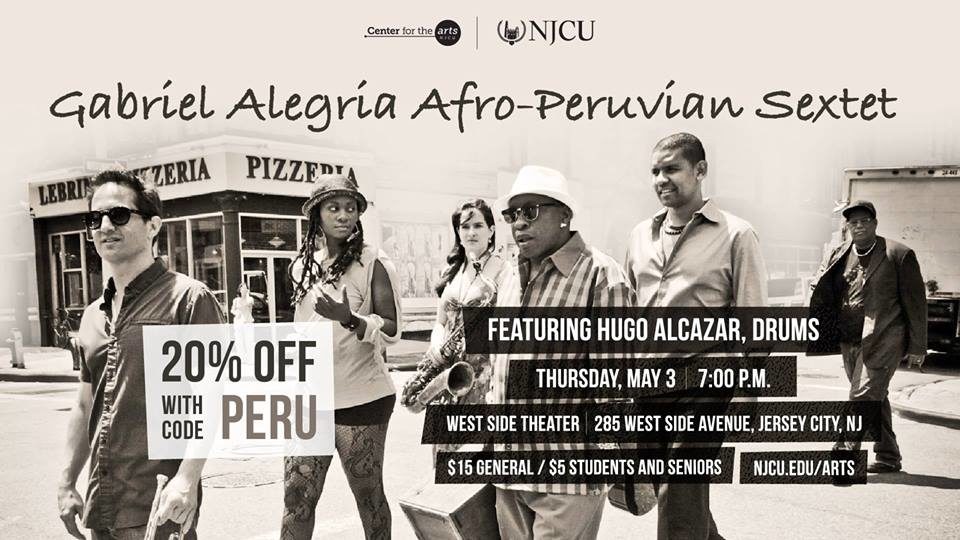 Enjoy a night of Latin jazz music at NJCU! Tickets are $15 for general admission, and you can get 20% off using the code "PERU."
Event Details
Constance White: How to Slay
May 3 @ 6:30 PM – 9:30 PM
Andco, 201 Montgomery St, 2nd Floor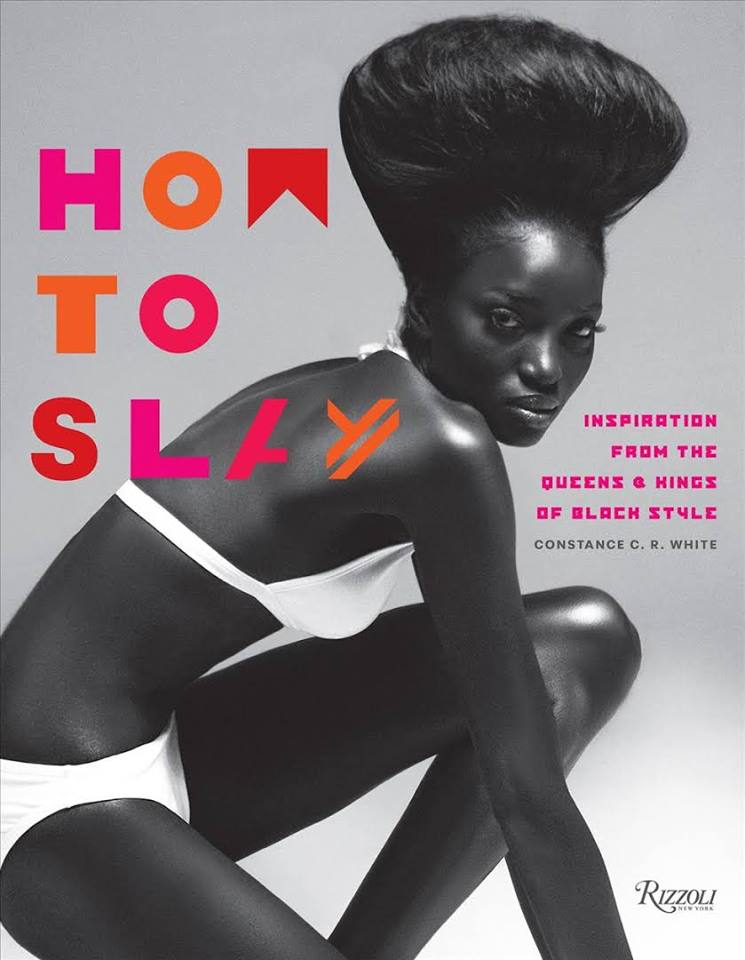 The Jersey City Free Public Library and Jersey City Fashion Week are bringing Constance White to Andco to present her latest book, How to Slay. There'll be complimentary refreshments, courtesy of Jersey Wine and Spirits.
Event Details
Friday
May the 4th be With You : A Far Far Away Cantina Party at FM
May 4 @ 8:00 PM – 2:30 AM
FM, 340 3rd St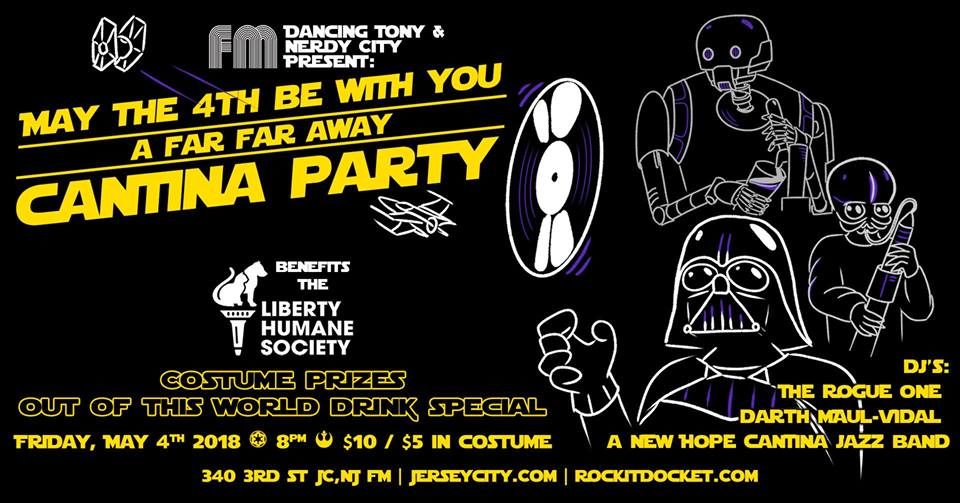 Stop by FM for a Star Wars-themed dance party. They'll have costume prizes, so come dressed to the theme!
Event Details
Saturday
Newport 10K
May 5 @ 8:30 AM – 10:00 AM
Newport Town Square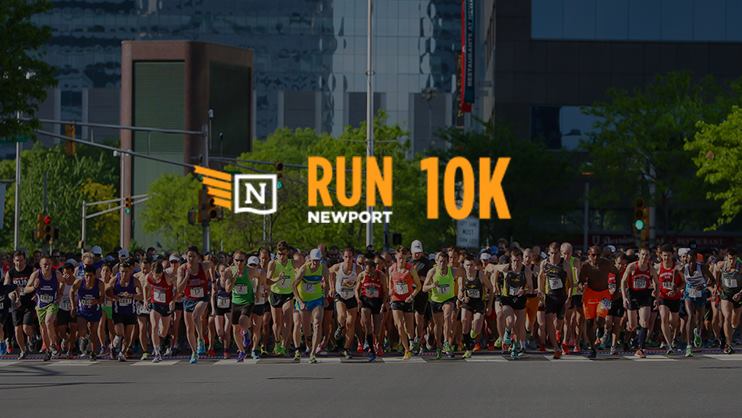 Sign up now to be a part of the Newport 10K! Post-race festivities will include music, refreshments, prizes, and more.
Event Details
WORD Presents 90s Trivia Night
May 5 @ 6:00 PM – 7:30 PM
Word JC, 123 Newark Ave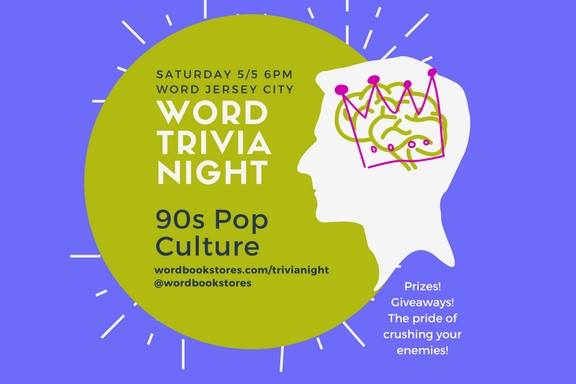 Join WORD for our monthly Trivia Night Saturday, this time for 90s Pop Culture Trivia! Entrance is a $5 voucher good towards anything in the store and includes wine.
Event Details
Sunday
11th Annual Susan G. Komen North Jersey Race for the Cure
May 6 @ 7:00 AM – 12:00 PM
Liberty State Park, 76 Audrey Zapp Drive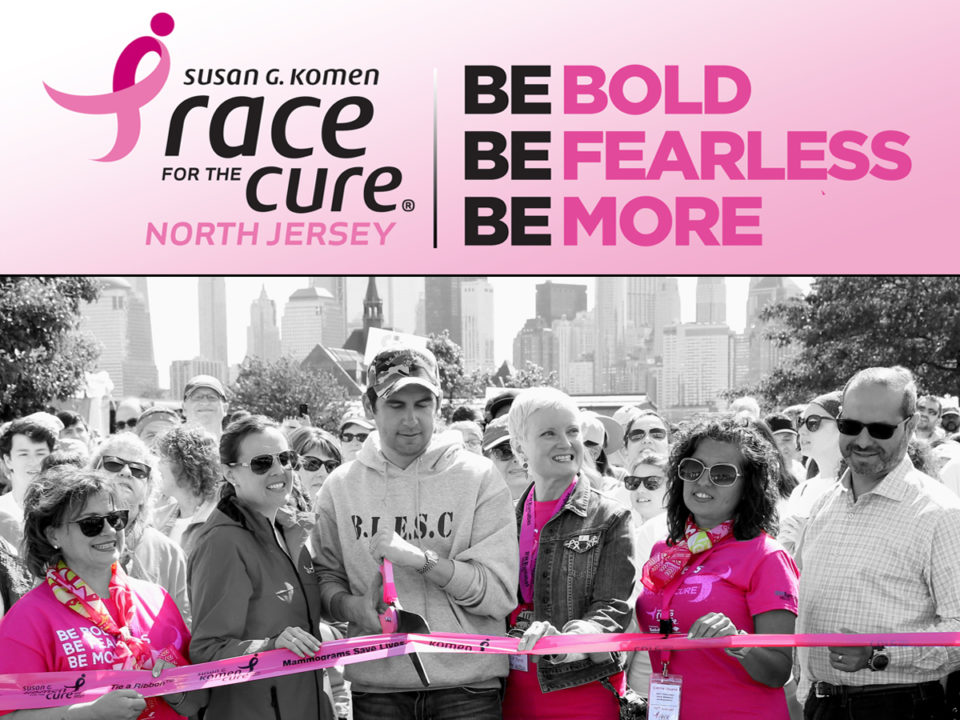 Stop by this family-friendly Race Day including a Times 5K Run, 5K Fun Walk, Wellness Village, and a Kids Zone! Register now.
Event Details