Whether you're staying local or hoping to go somewhere outside of the County, we've got you covered! Here are our top recommendations of things to do for the Fourth of July!
---
Hudson County
Taphaus, Jersey City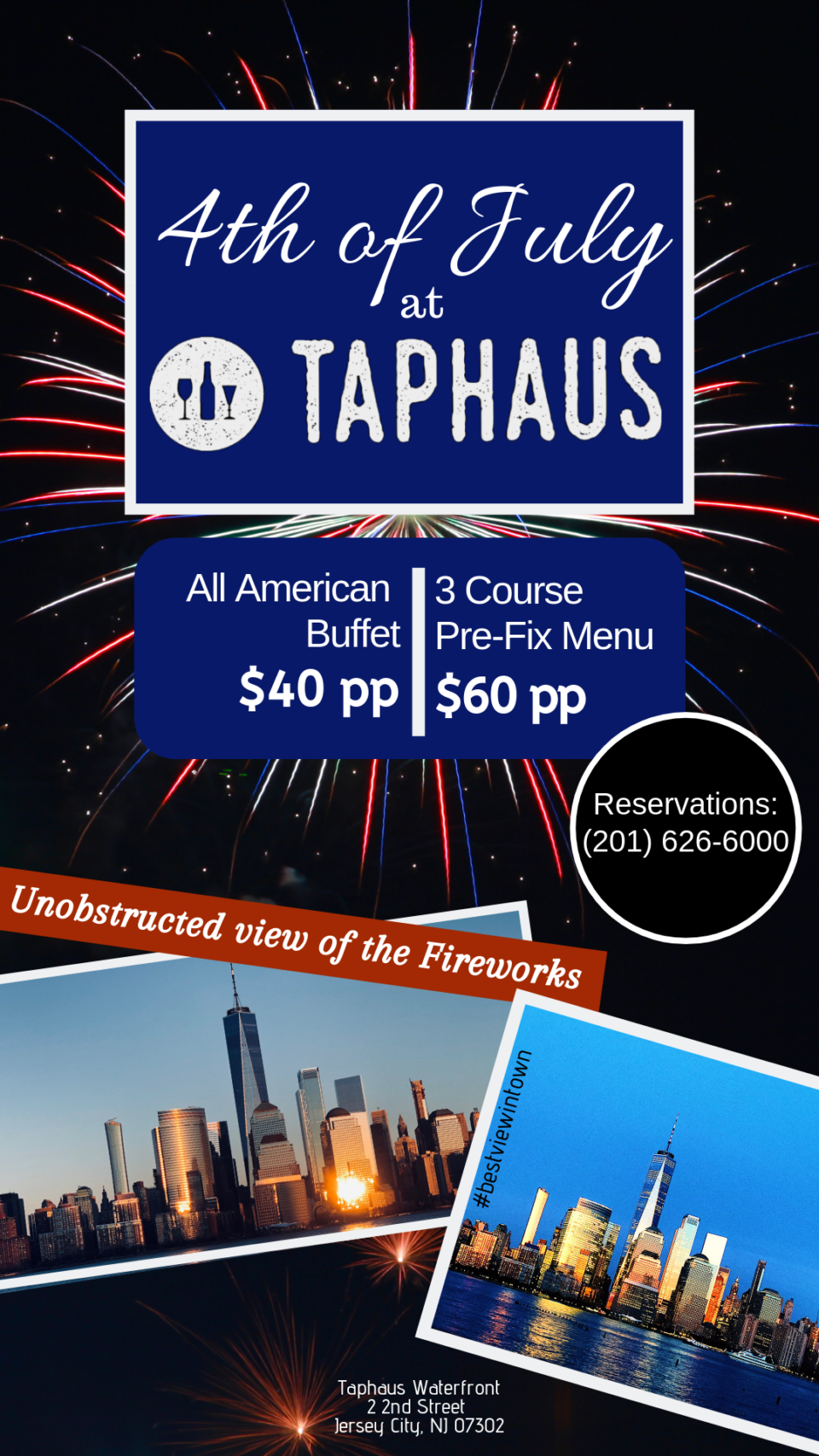 Enjoy drink + food at Taphaus' Fourth of July event! There will be 2 dining options for the night: All American Buffet for $40 per person, or a sit down 3-course prix fixe menu for $60 per person. If you'd rather not dine, there's only a $10 cover charge for the night. You get the ultimate, unobstructed view of the fireworks and a great meal with drinks.
All American Buffet includes:
Salad (Mixed Greens, Tomato, Onion, Cucumber, Tortilla Strips, Balsamic Shallot Vinaigrette)
Roasted Fingerling Potato With Rosemary And Salt & Pepper
Mac & Cheese
Veggie Lasagna (Eggplant, Zucchini, Squash, Carrot, Garlic, Basil, Tomato Sauce, Ricotta, Parmesan)
Sweet Potato Fries
Grilled chicken
Burgers + Toppings (L.T.O, Cheddar)
Sautéed Green Beans (Sesame Seeds, Soy Sauce, Chili Flakes)
Bread Pudding (Whisky Sauce)
Tiramisu
Chocolate Cookies
Cinnamon Rolls
3-Course Prix Fixe Menu includes:
Appetizer

Avocado Caprese (Vegetarian) OR Scallops & Mushy Peas

Main Course

Filet Mignon With Roasted Fingerling Potatoes And Cabernet Jus OR Stuffed Chicken (Truffle Spinach, Ricotta) Polenta OR Spinach Ricotta Ravioli With Mushroom Ragu (Vegetarian)

Dessert
50 Star Fire Show at Exchange Place, Jersey City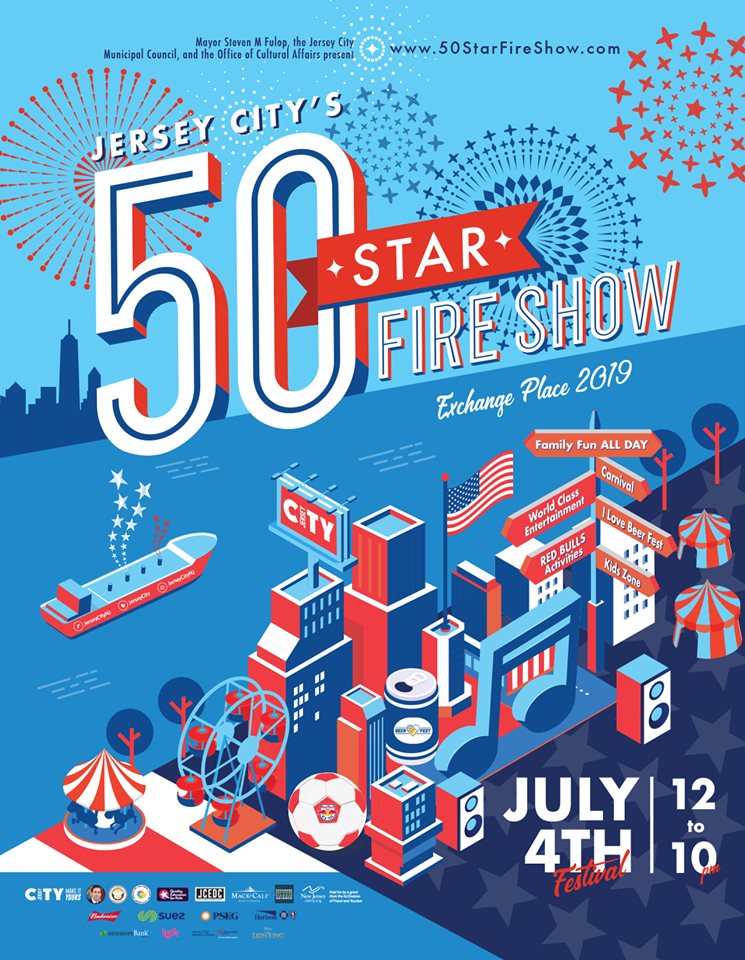 Spend the day at the annual Fourth of July festival in Exchange Place. There'll be food trucks, rides for kids, a beer fest, live performances, and of course fireworks! This year's headliner is Pitbull, and Akon will be coming back for a second year to celebrate his upcoming album. It's a free event from1 12:00 PM to 10:00 PM.
Harborside, Jersey City
You can catch the fireworks at Harborside if you want a more chill Fourth of July vibe amidst the grand festivities of the 50 Star Fire Show.
Meadowlands State Fair, East Rutherford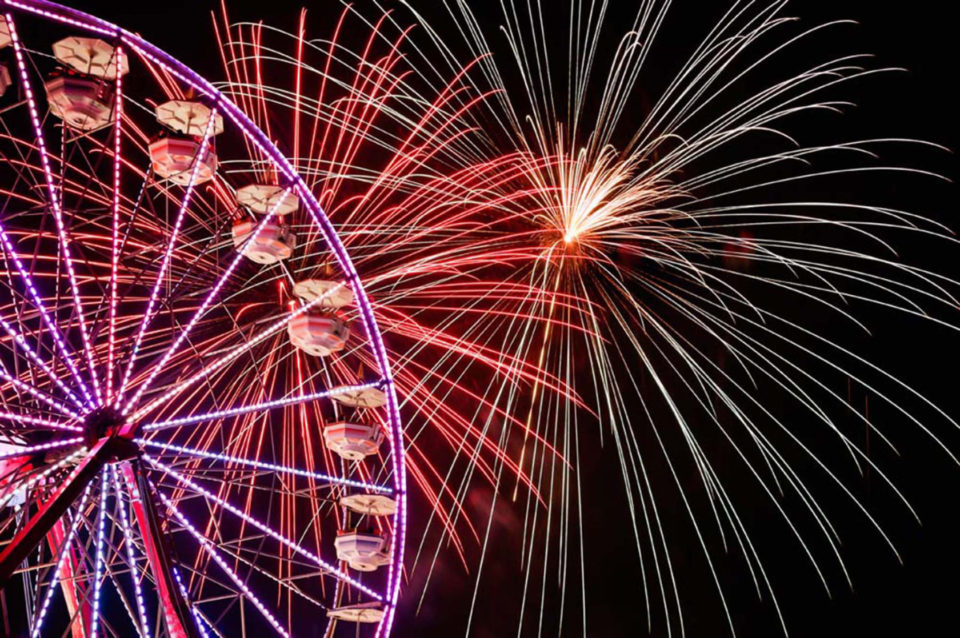 Head over to the State Fair with friends for amusement rides, entertainment, food + drinks, and their firework show! The fair will be open from 2PM to 1AM, and the fireworks are expected to start at 11PM.
Fourth of July Concert & BBQ, North Bergen
North Bergen and Guttenberg have teamed up for a Fourth of July BBQ. Enjoy free food, entertainment, bounce houses for kids, and more at the Waterfront Park on River Road starting at 1PM!
Cycleboats, Jersey City/New York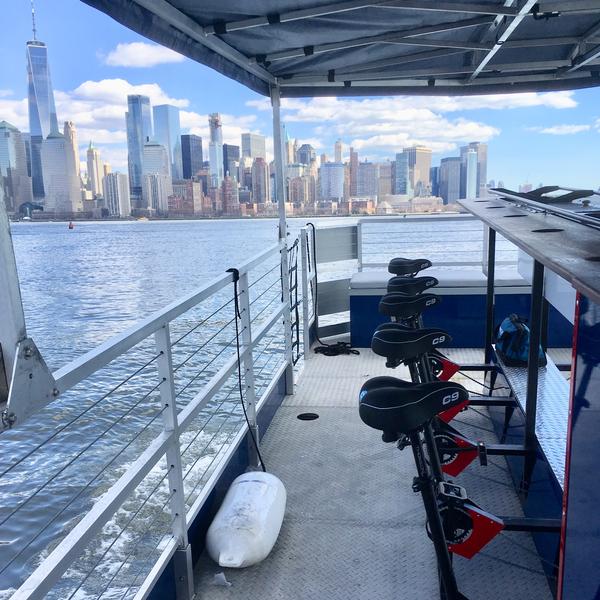 Catch the fireworks from the water! NYC Cycleboats based in Jersey City has some seats available for tours on the Fourth of July. The boats depart from Liberty Harbor, and they're BYOB.
NYC
Macy's Firework Show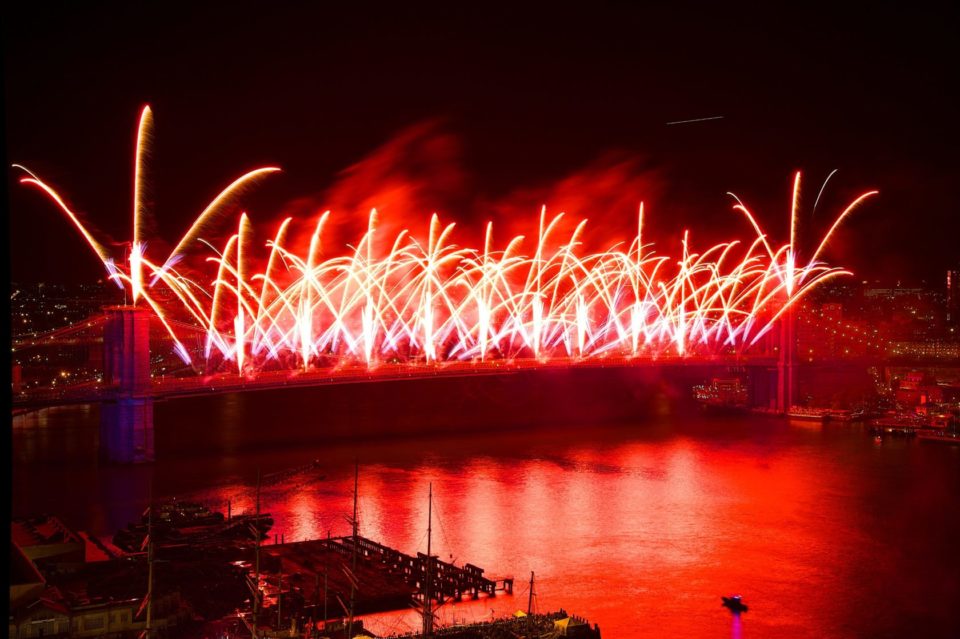 Catch the Macy's Fourth of July Firework Show along the East River! Some of the prime viewing points include Broad St & Water St, Robert F. Wagner Sr. Place & St. James Place, and Pike Slip & Cherry Street among others. There'll also be musical performances throughout the night. The firework show is expected to start around 9:25 PM.
One World Observatory
You can check out the fireworks and celebrate the Fourth of July from One World Observatory! Their Ultra Experience package is $325 and includes open bar for 3 hours and the chef's selection of food.
Coney Island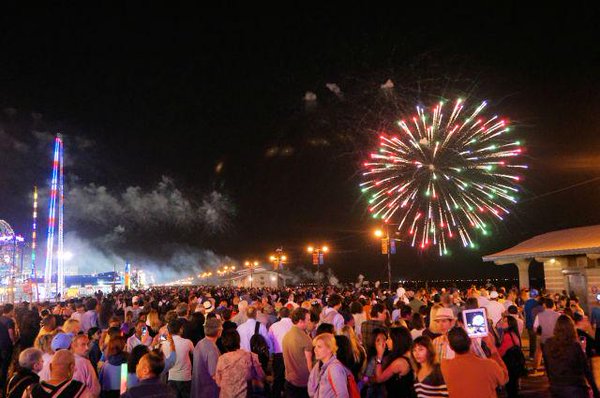 Coney Island has their own fireworks display and festivities for the day! Of course, it all kicks off with their annual Nathan's Famous Hot Dog Eating Contest at 10:30 AM. Their fireworks show will be at 9:50 PM, so you can enjoy the rides and attractions throughout the day in preparation.