We're headed into my favorite part of the year full of beach days, barbecues, and sunshine well into the evening. Here are some great ways to take advantage of those extra-long days, by giving back around town!
Now Through June 9: Jersey City Jazz Festival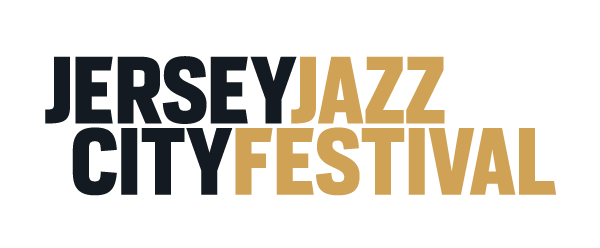 The Jersey City Jazz Festival, taking place May 31-June 9, is projected to be the largest jazz festival in the tri-state area. Over 200 musicians will perform at over 30 events, most of them being free-to-the-public. The two-day closing festival on June 8-9 will be located at the Grove Path Plaza and feature 3 stages, vendors, and 19 bands!
RiverviewJazz (the non-profit that produces the event) is seeking volunteers for a number of positions for June 8-9, as well as week-of roles.
More info can be found here: https://www.riverviewjazz.org/volunteer

June 8 – Jersey City Anti-Violence Coalition's Annual Unity Walk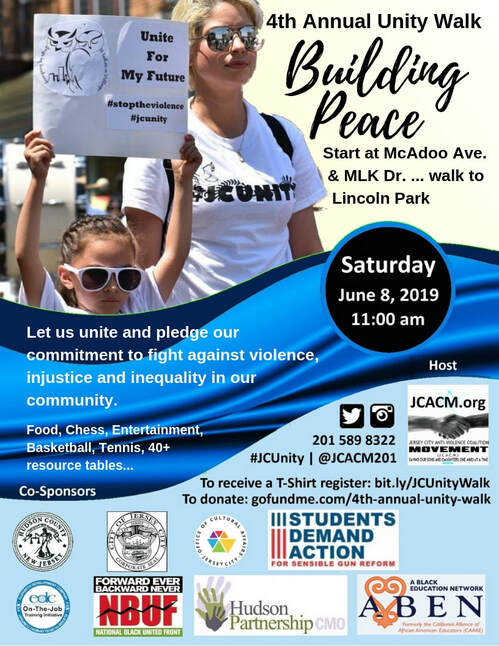 This event will take place at 11am at Lincoln Park, in conjunction with the JC chapter of Students Demand Action. The theme of the event is "Building Peace" and there will be a lot of activities including the walk itself, food, sports, entertainment and more.
In addition, Students Demand Action JC is encouraging participants to wear orange in solidarity with the organization's goal of enacting stronger gun laws to keep students safe in schools.
For more information, visit: https://www.jcacm.org
June 13 – York Street Project Evening under the Stars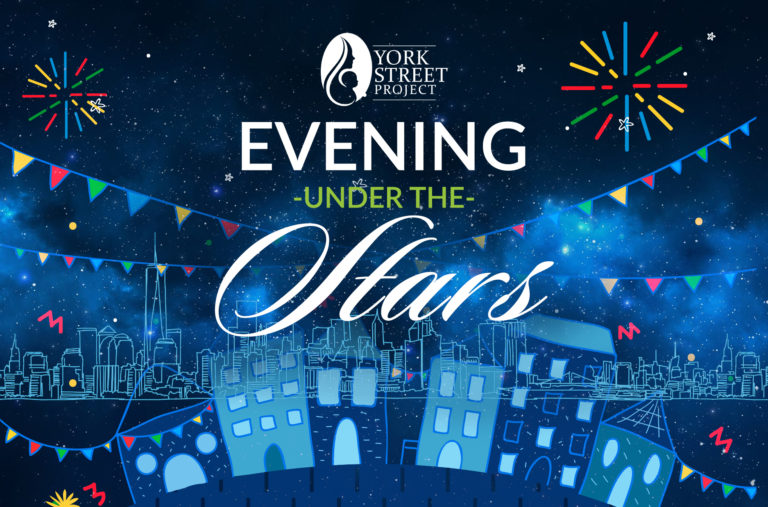 On June 13, York Street Project is hosting an Evening Under the Stars at their HQ at 89 York Street from 6-9pm. The "best street festival of the year" is back for their NINTH year. Come out and enjoy delicious food and drink and live music benefitting one of our favorite JC organizations!
As if that wasn't enough, participate in their Super Raffle, where first prize is a dream vacation of your choice! Tickets are $20 each to enter the raffle.
Tickets for the event are $60 now, and will increase to $75 after June 9. Please note, attendees must be 21 or older.
 For more information and to purchase tickets please visit https://yorkstreetproject.org/events/evening-under-the-stars/.
For Super Raffle tickets, visit https://www.flipcause.com/secure/cause_pdetails/NDYzNjQ=.
June 13 – Chat 'n Chew Women's Networking Event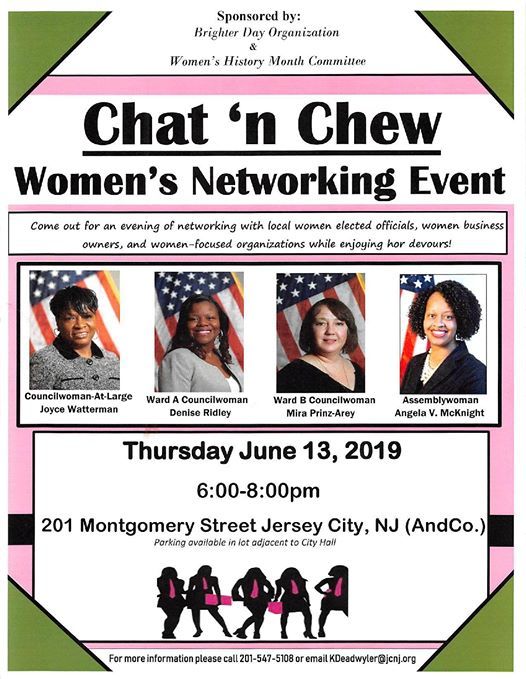 Also on June 13, join an impressive slate of female elected officials and business owners including Councilwoman-At-Large Joyce Watterman, Ward A Councilwoman Denise Ridley, Ward B Councilwoman Mira Prinz-Arey and Assemblywoman Angela McKnight for an evening of networking and hors d'oeuvres!
This event is taking place at the AndCo at 201 Montgomery St from 6-8 pm. For more info call 201-547-5108 or email KDeadwyler@jcnj.org. 
June 20 – World Refugee Day (Welcome Home JC)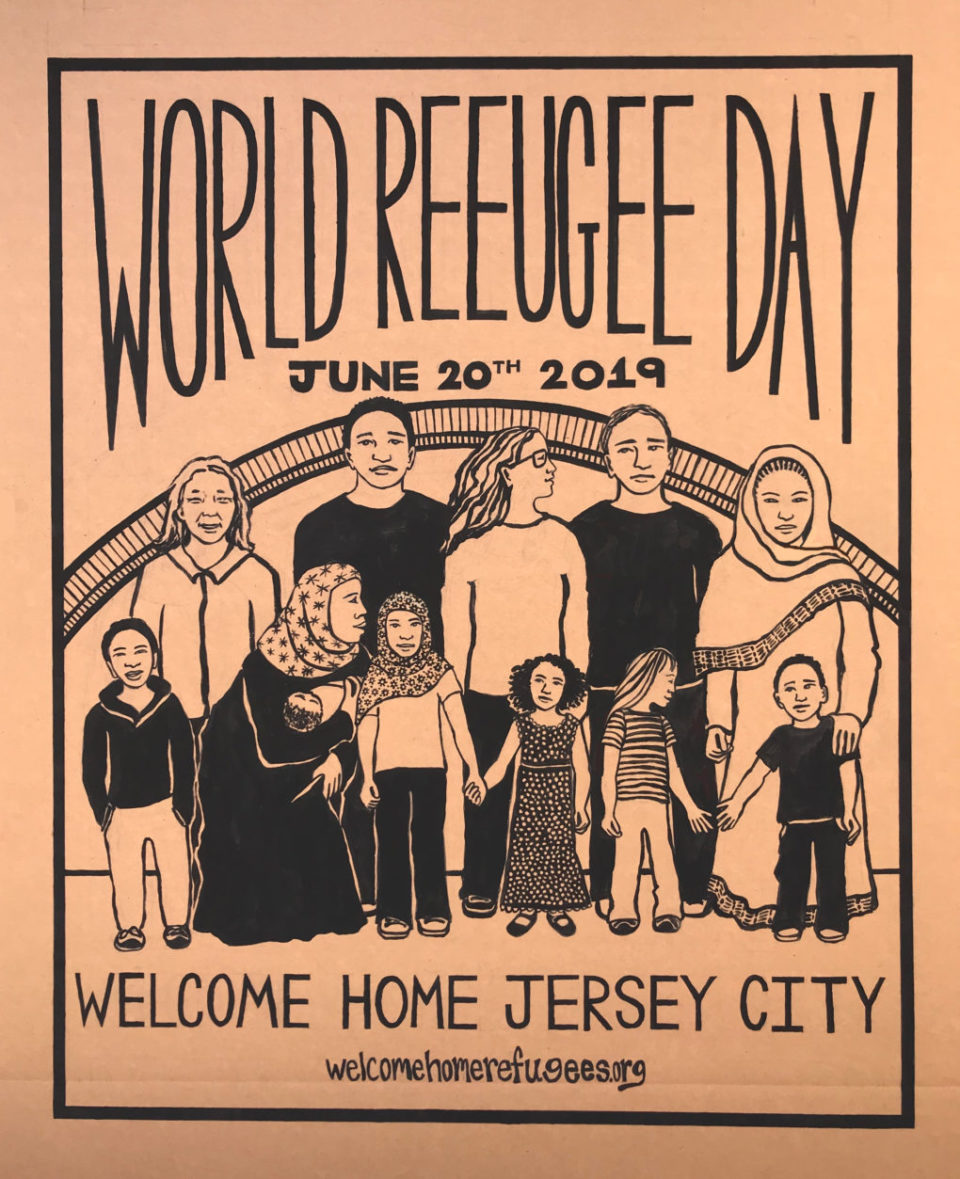 On June 20, Welcome Home Jersey City is hosting an event in Jersey City to mark World Refugee Day. The event will feature a panel of refugees speaking about their immigration experiences, a keynote speaker from HIAS, as well as a potluck dinner for all the share and activities for families.
This event will take place from 6-8pm at the Church of Jesus Christ of Latter Day Saints, at 140 Sip Avenue.
Welcome Home is looking for volunteers to help out with this event. You can sign up to volunteer here: https://www.signupgenius.com/go/10c0548a8a92ca4f58-world and learn more about the event here: https://welcomehomerefugees.org/world-refugee-day/.
June 26 – Jersey City's Plastic Bag Ban Begins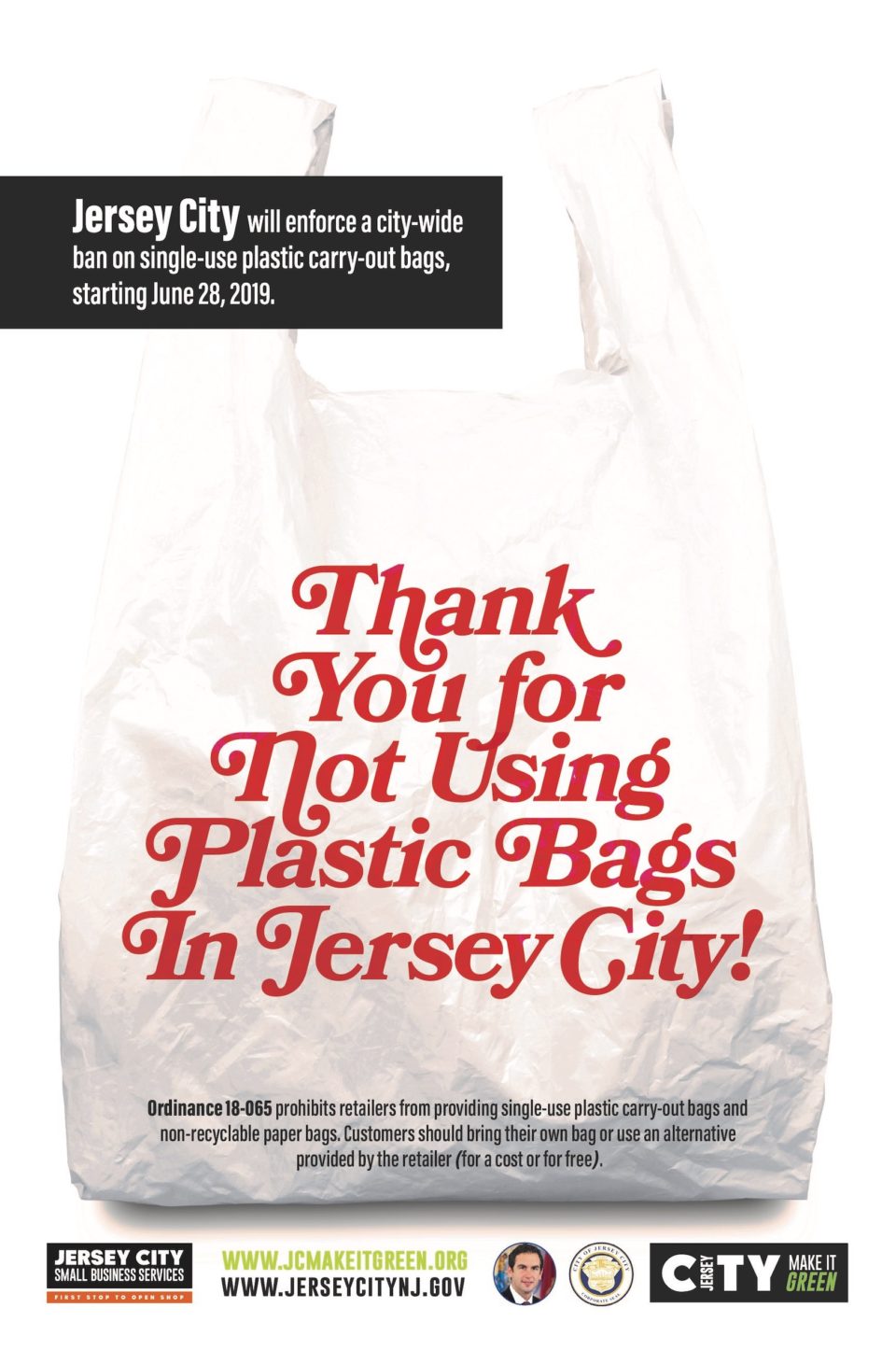 While this isn't an event per se, we thought it would be worth reminding the community that on June 26, Jersey City's city-wide ban on single-use plastic carryout bags officially begins.
As of this date, customers will need to bring their own bag, or use an alternative bag provided by retailers. According to the city, the purpose of the ban is to reduce litter, protect the environment, and remove hard-to-recycle bags from our waste stream.
For more information on the ban, visit: https://www.jerseycitynj.gov/cms/one.aspx?pageId=15092347 
June Spotlight: NYRR Open Runs @ Lincoln Park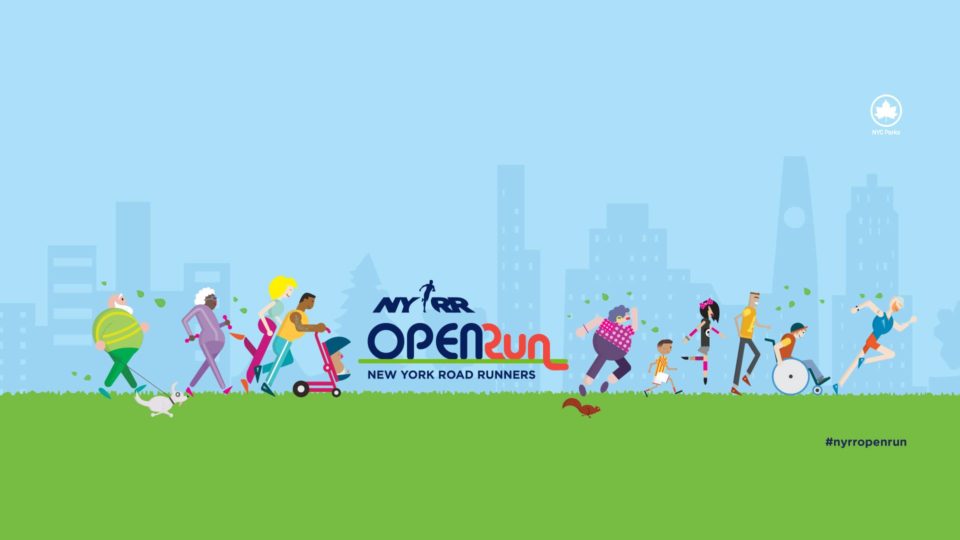 And last but not least, New York Road Runners is working with community leaders and volunteers to bring free weekly runs to local neighborhood parks. All runs are directed by volunteers and are free to all participants.
Volunteers are needed to assist with our weekly open run every Sunday morning in Lincoln Park at 9am. Volunteers will assist with the following tasks:
Timing
Bag Check
Check In
Posting Results
Course Marshals
For more information and to sign up, please visit https://openrun.nyrr.org/#lincoln-park.
That wraps it up for June! There are also plenty more ongoing opportunities featured in previous roundups by Jersey City Volunteers on ChicpeaJC, including:
Food Pantries
JC Food Not Bombs– free food distribution every Sunday in JSQ
John's Food Pantry– Every second Saturday 10-12:30p
The Sharing Place at St. Paul's Lutheran Church– last two Saturdays of every month 8a-12p
Hudson County Community College Food Pantry – Mondays and Wednesdays, 11a-7p, Fridays 11a-5p, open to all members of the HCCC community, including students and faculty
Animal Shelters & Fostering
Jersey Cats– ongoing foster needs
See Spot Rescued– ongoing fostering needs
Liberty Humane Society – ongoing fostering and volunteer needs
Environmental/Conservation
Historic JC & Harsimus Cemetery – ongoing volunteer needs
Gardening at Liberty State Park – every Saturday, 9a-12p
Jersey City Reservoir #3 – ongoing volunteer needs – especially for Sunday greeters to keep the park open!
Women & Children Support
Angela Cares – ongoing volunteer needs
Dress for Success Hudson County – ongoing volunteer and donation needs
Deliverance Children's Ministry – ongoing volunteer and donation needs
The Nurturing Place / York Street Project – ongoing volunteer and donation needs, especially Monday-Friday from 8a-2p
Family Promise Hudson County – ongoing volunteer needs
Other Ongoing Volunteer/Donations
Welcome Home Jersey City – Weekly Fun Clubs for refugee/asylee families three Thursdays/month
NJ Shares – ongoing donations to help residents with energy/utility assistance
Jersey City Medical Center – ongoing volunteer needs
If you ever have a question about a volunteer opp listed, want to know more about ways to give back, or want to let us know about an upcoming charitable event, please contact us at @jcvolunteers on Instagram or shoot Mallory a note at info@jcvolunteers.org!