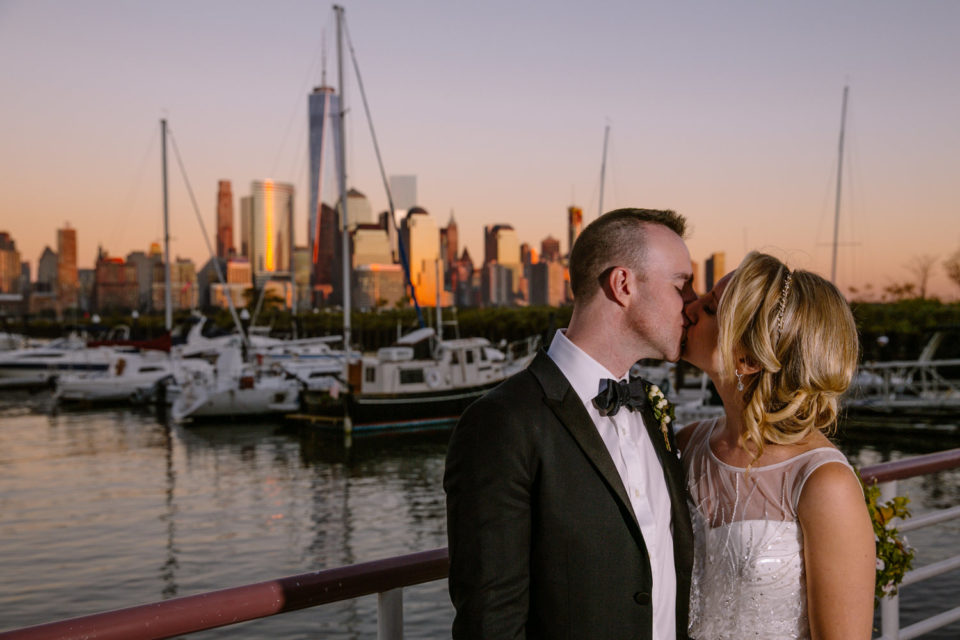 As many people have heard, Battello had to temporarily close due to construction on the pier. The construction is slated to take until spring, 2018; however, nothing is guaranteed. We can only hope they will reopen then because it is surely one of our favorite places to shoot. You check out some of our favorite Battello weddings here, here, here, and here!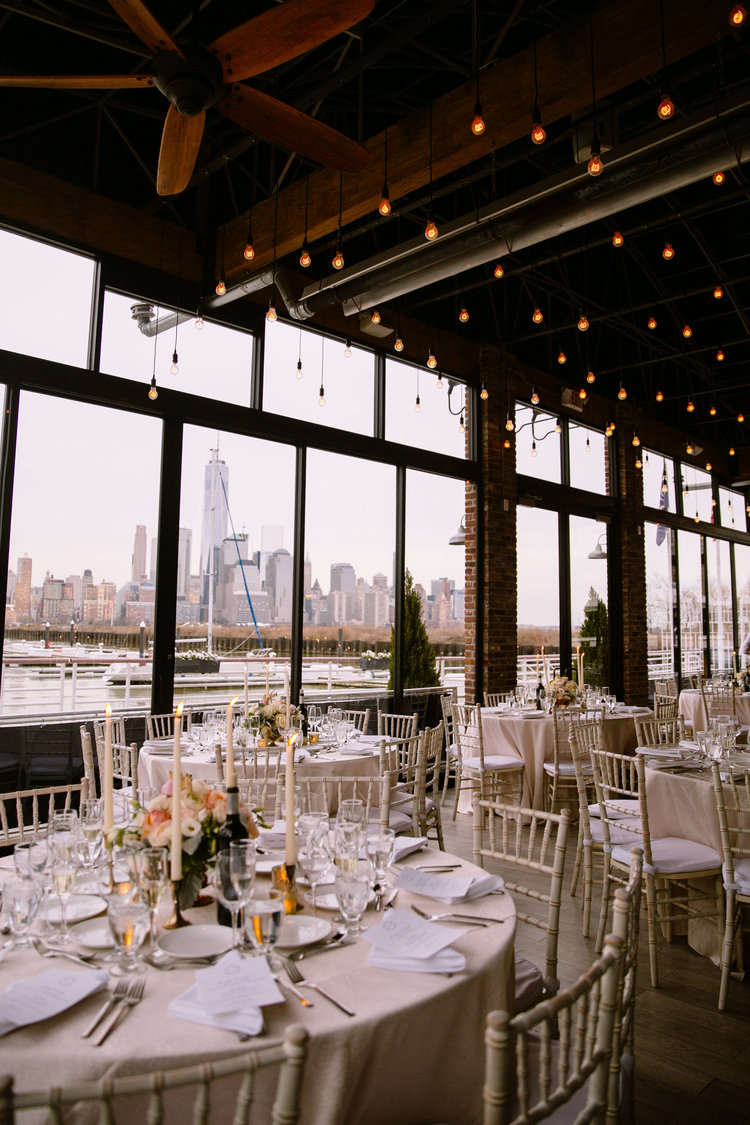 This unfortunate news has left many couples searching for a new venue, some as soon as soon as August 26th. We have been in touch with our own clients as well as some others who have been frantically searching for a venue as amazing as Battello which is definitely a hard bill to fit. Thankfully Jersey City continually proves how much it has to offer and there have been quite a few that have been willing & happy to help some of these bride & grooms out! Please take a look at some other cool venues in JC & what they have to offer!
1. Liberty House also offers beautiful views of the Manhattan skyline along with the Statue of Liberty. They are able to host both beautiful indoor and outdoor weddings and have lovely outdoor space which can accommodate up to 350 people. They also are able to host 75-150 guests on their first floor called The Liberty Room or up to 400 in the Grand Ballroom located on the second floor. It is a beautiful venue with modern and traditional aspects. Liberty House is owned by Landmark Hospitality which has many breathtaking venues all over NJ and PA if you don't mind traveling outside of JC. Definitely worth checking out.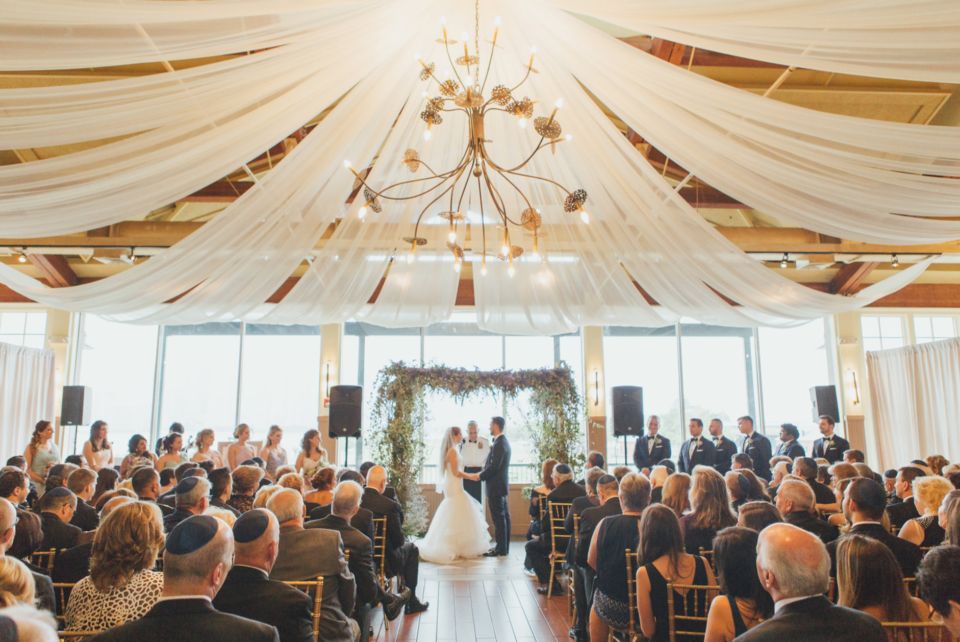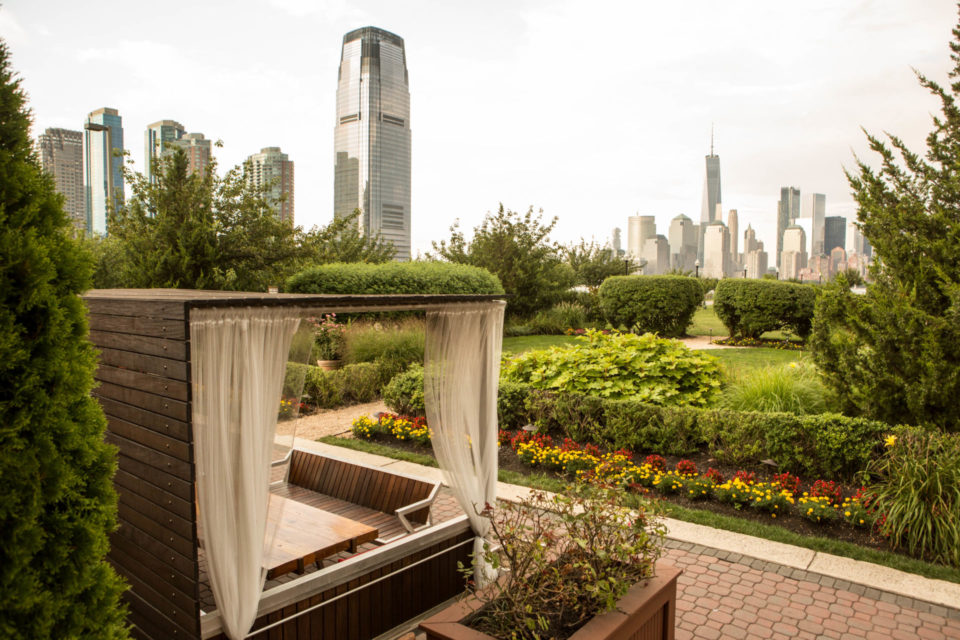 2. The Barrow Mansion is a gorgeous 1837 Greek Revival style building. If you are looking for something unique, this is certainly a place to check out. It has three adjoining rooms that can be rented together or separately and accommodate between 100-150 people. Cool, fun fact: It has the country's oldest bowling alley!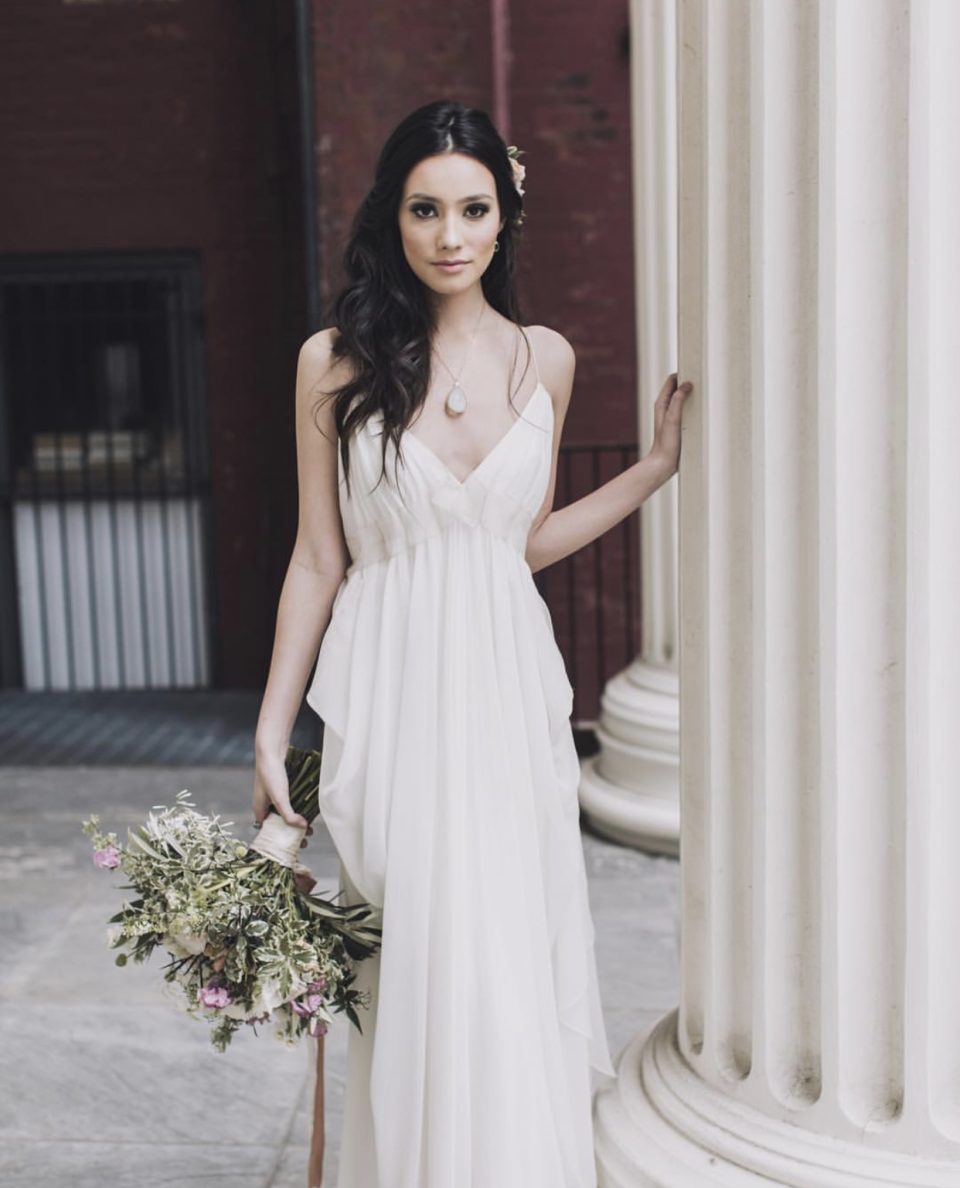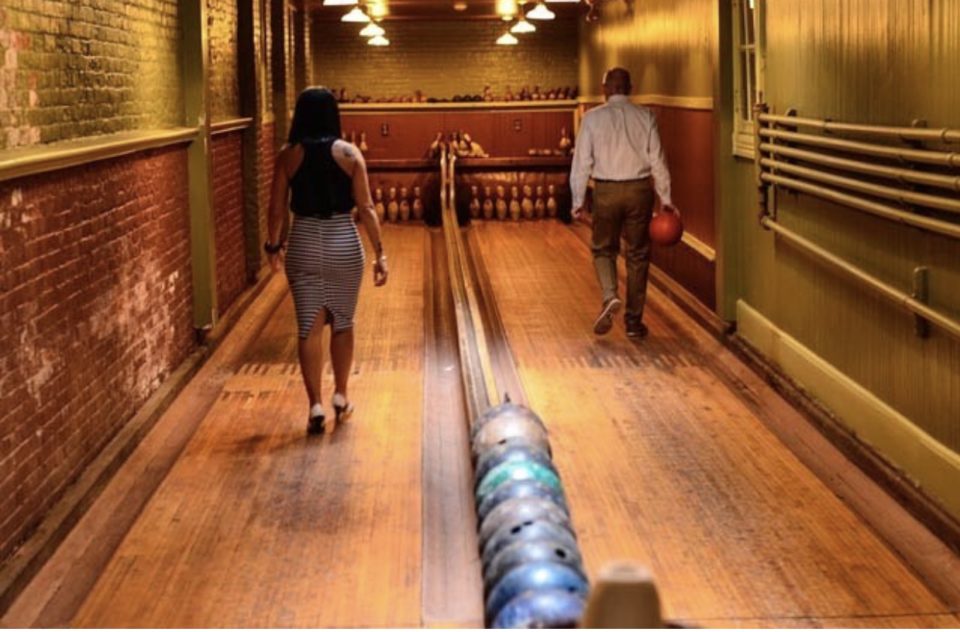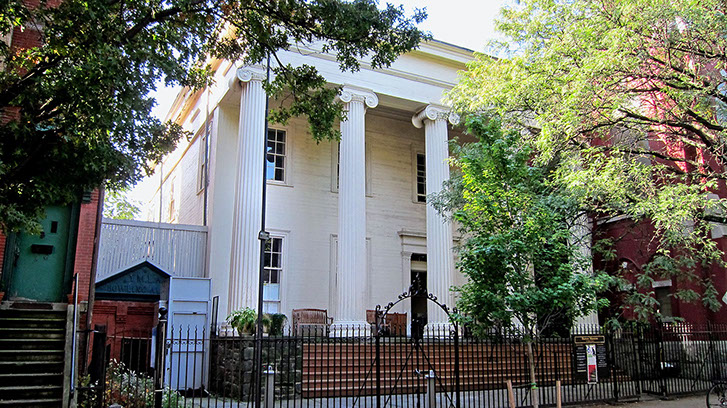 3. Pizza Porta is a really fun, laid back pizza place with seriously cool style. They actually have two locations, both in Jersey City & Asbury Park. JC's rooftop can accommodate 75-200 guests with a 50 person max for sit down dining. The Monk Room can accommodate between 20-60 guests with sitting room for 50 & their Main Dining can accommodate 20-100 guests; however, the Main Dining is not private. I really dig this option for easy-going couples that want to keep it lax, but still with great taste in decor and cuisine.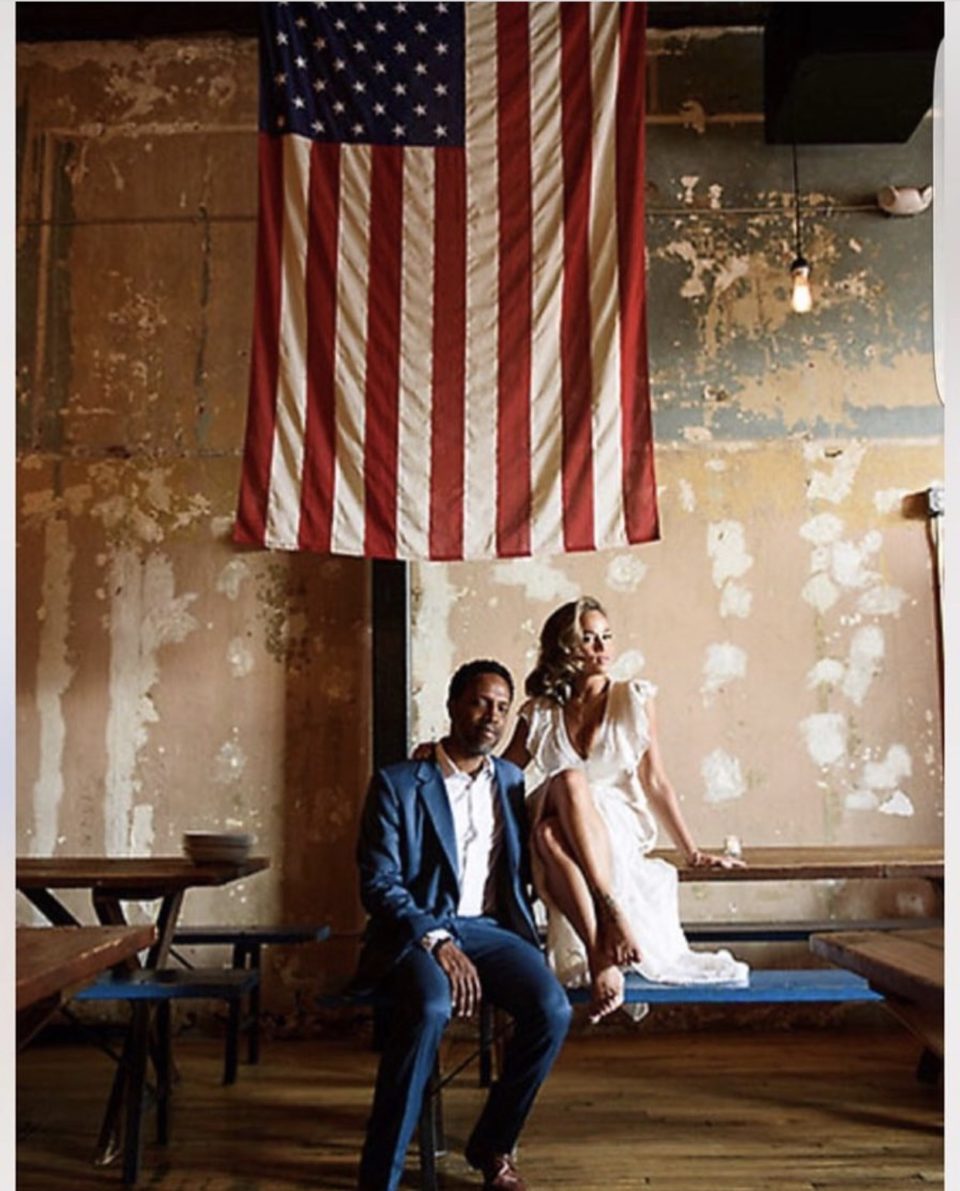 4. The Gallery at Liberty Prime Steakhouse is located on their upper level. It is relatively new, but has a lot to offer! They can accommodate small weddings of 25-75 guests and parties as large as 200. If you wanted to keep it relaxed and budget is a concern you are also able to host a cocktail-style reception with no seating which can fit up to 500 people. The modern space has floor to ceiling windows & exposed brick giving it an industrial feel that fits so well with Downtown JC.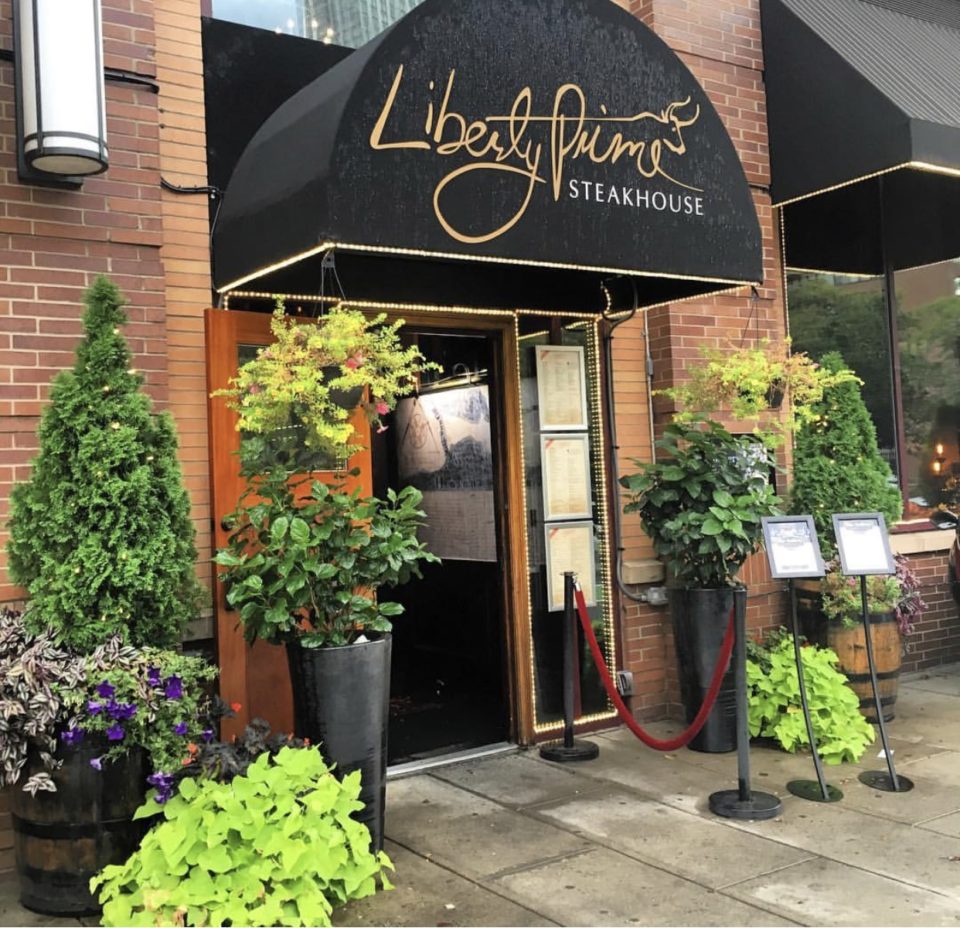 5. Cathedral Hall is Jersey City's very own version of the infamous Angel Orensanz in NYC. Built in 1886, it was formerly St. Bridget's Catholic Church and is now managed by Fourth Street Arts, a 501(c)3 non-profit geared toward fostering the Arts & Live Music in Jersey City. The Great Hall is their main space and it can hold up to 600 guests and more than 300 guests for a reception. The original details from the stained glass windows to the fully functional pipe organ. It is a super unique venue and you can create the wedding of your dreams by selecting your own vendors from food to floral design.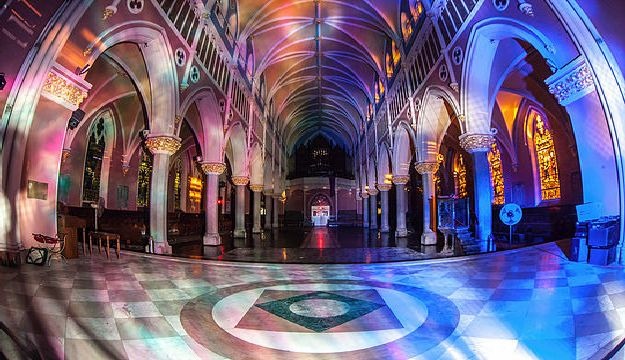 6. Like Battello, Maritime Parc also has those sought after NYC views as well as views of Ellis Island & The Statue of Liberty. They offer two rooms, The Sky Room & The Aviary. These rooms can be both booked together or separately, it is completely up to you! The Sky Room (second floor) can accommodate 700 for cocktails, 450+ for seated meals, or 375 for seated meals with plenty of room to dance. The second floor also boasts a 270-degree wraparound outdoor terrace. The Aviary (third floor) can accommodate 400 for cocktails, 175+ for seated meals, or 125 for seated meals with a dance floor. The coolest part about the third floor is the vaulted wood ceilings & again a wraparound terrace to check out those beautiful views. This contemporary space has a lot to offer!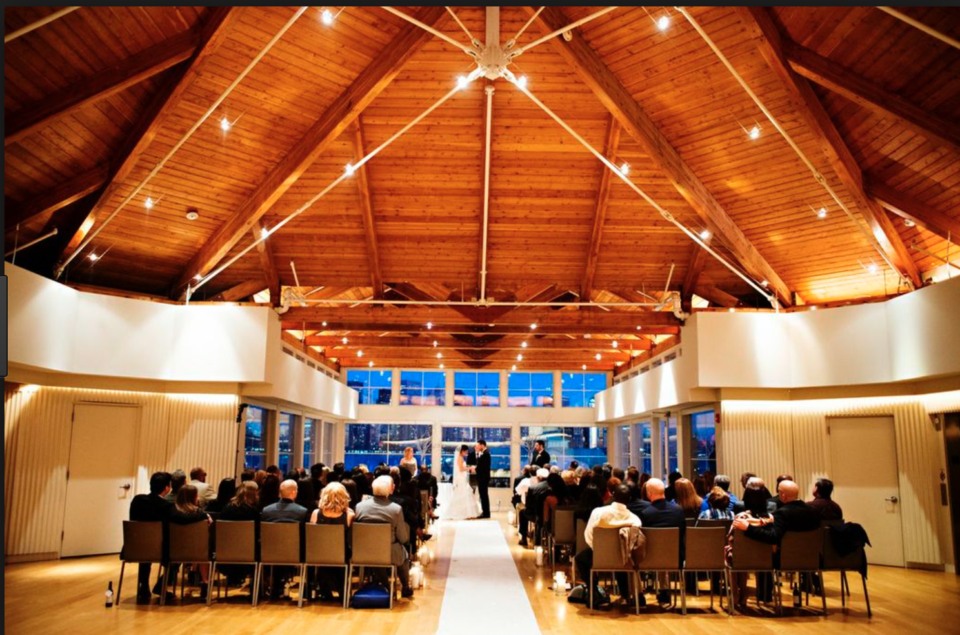 7. Zeppelin Hall Biergarten located in Downtown Jersey City is an authentic European style Biergarten. This is another great option for those more mellow couples who may or may not be really into great beer. ;) They have great indoor and outdoor space complete with long tables and twinkly lights which makes for a sweet ambiance. More information can be requested by e-mailing yosra.abdalla@surfcitybar.com.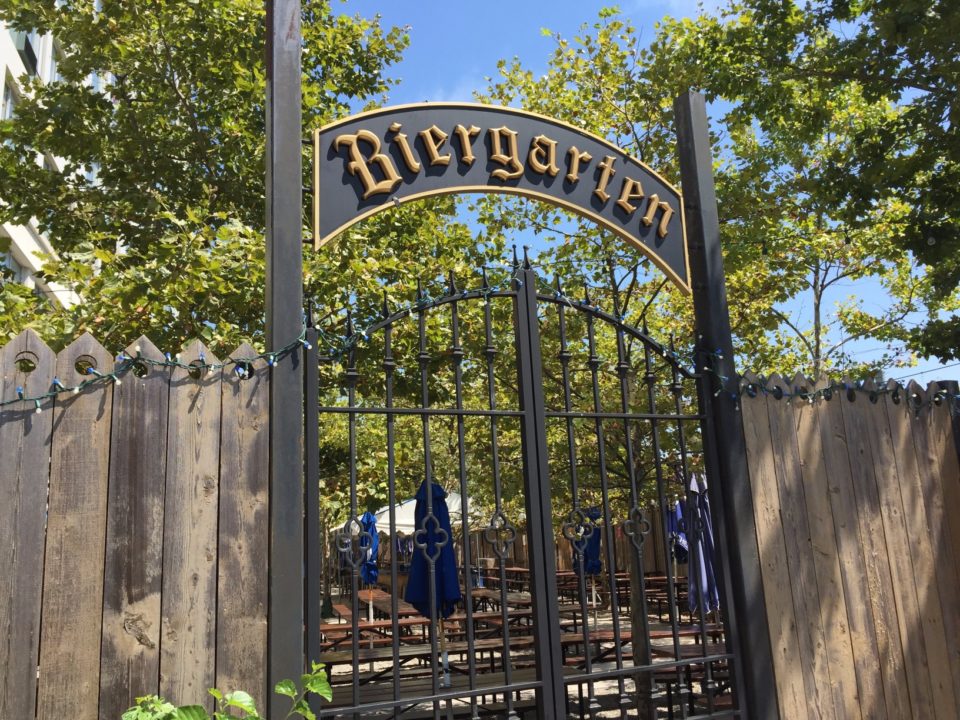 8. The Landmark Loew's Jersey is a movie theater designed in a Baroque/Rococo style in Journal Square. It is a non-profit arts center that is so extravagant you would be shocked to find out that you can host your wedding there from between $2,500-3,200. To be clear, this fee is just to have your wedding at this unique venue. It will take creativity and a lot of planning as you will need to bring in all other vendors from caterers, florists, to vintage furniture rental, but there is so much potential to make this location very special. Capacity is 170 for dinner & 225 for cocktails. This would surely be an unforgettable affair!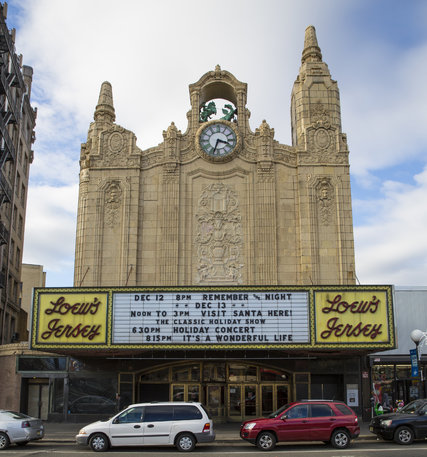 9.
White Eagle Hall
 is a historic theater located in Downtown Jersey City. It is a newly restored and renovated venue can accommodate approximately 400 seated theater style, 800 standing or 150-190 seated banquet style. Like The Loew's, this cool venue also would require the hiring of outside vendors; however, has the potential to be an extraordinary setting to host your celebration.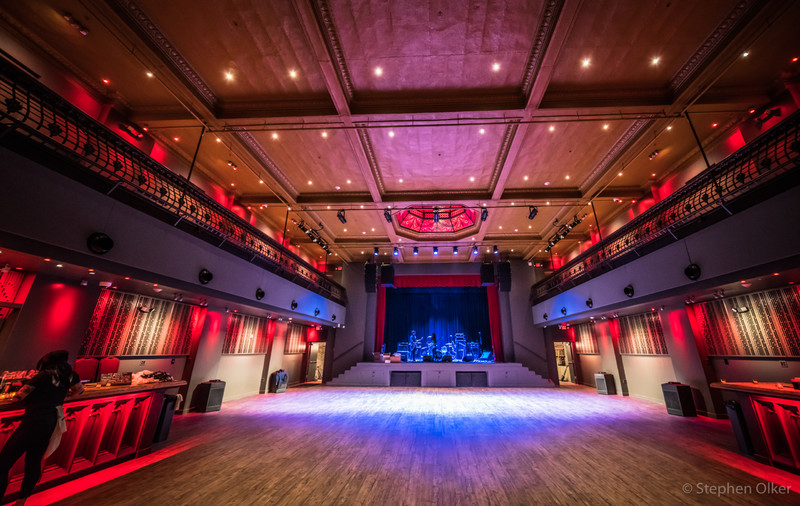 10.
Liberty Science Center
is a premier science museum located in Liberty State Park. There are multiple rooms that can accommodate wedding parties up to 600 guests. They also have a preferred list of caterers for you to choose from which always makes the planning process easier. Manhattan views can be seen from most anywhere here & outdoor ceremonies on The Lawn are welcome!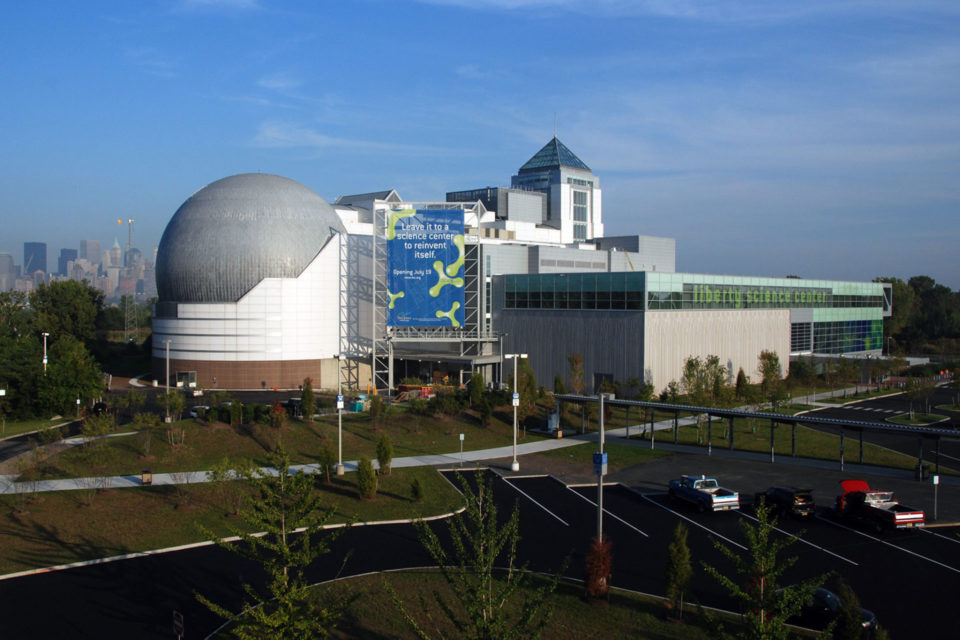 ---
About Kate Neal Photo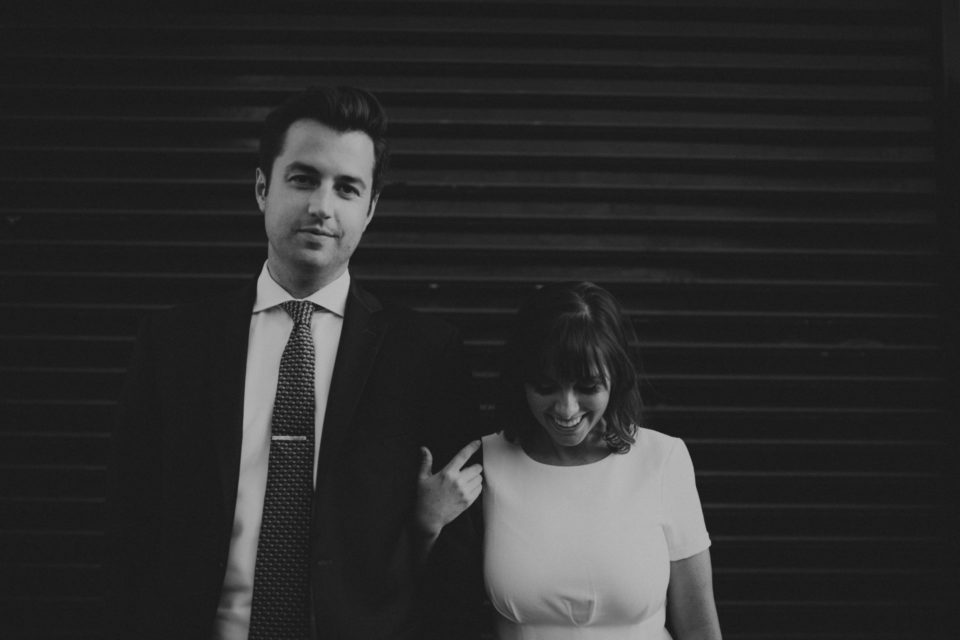 We are a husband and wife photography team est. in 2012 that capture memorable moments in New York City and the surrounding areas. We previously lived in Jersey City for 9 years, but now reside in the burbs (only about 20 min. from JC) with our two daughters, Rowan & Sloane. We LOVE coming back to shoot & explore when we get the chance. In fact, if you are interested in working with us we are more than happy to schedule a time to meet & get to know each other over drinks. To learn more about us or to check out our work please visit our website at katenealphoto.com or our Instagram at @KateNealPhoto. We look forward to hearing from you! :)